The two-time defending state champions are not going down without a fight.
CBC rallied in the third quarter to knock off Metro Catholic Conference rival SLUH 27-14 in a Class 6 District 1 quarterfinal on Friday in Town and Country.
Sophomore quarterback Ayden Robinson-Wayne hit Tyler Dixon on a 14-yard TD pass midway through the third quarter for a 17-14 lead. Ray Lingard scored on a short run just over three minutes later.
CBC tallied 24 unanswered points after falling behind 14-3.
The Cadets (8-2), who captured the last two Class 6 titles, have won 18 successive games against the Junior Bills (5-5). SLUH's last win was a 26-7 triumph on Oct. 14, 2005.
CBC will face De Smet in a semifinal next week. De Smet beat CBC 42-14 in a regular-season meeting on Sept. 20.
De Smet 49, Pattonville 7 – Darez Snider returned the second-half kickoff 96 yards for a touchdown to help the Spartans to a win at home.
Snider also added scoring runs of 34 and 14 yards.
Rico Barfield broke the ice with a 20-yard scoring gallop just over four minutes into the contest. Taj Butts added a 51-yard run for a 21-0 lead late in the opening period.
The Spartans (10-0) have scored 49 points or more in six games this season.
Borgia 57, Bayless 0 – The Knights scored 43 points in the first quarter on the way to an easy win in Washington.
Borgia (8-2) had six different players score in the opening period.
Alonzo McDonald got the ball rolling with a 20-yard TD gallop just 74 seconds into the contest.
St. Mary's 46, Riverview Gardens 0 – Cam'Ron McCoy tossed a pair of first-quarter touchdown passes to lead the Dragons to a win in this Class 4 District 2 affair.
McCoy finished with five TD tosses.
Kevin Coleman scored on a 70-yard interception return in the third quarter.
Achille Kpeya Jr. converted on a 3-yard run on the first possession of the game to kick-start the winning attack.
The Dragons (8-2) have won six in a row and will face Affton (9-1) in a semifinal game next weekend.
Affton 55, Soldan 20 – The Cougars scored three touchdowns in a span of 8:11 in the second period to overcome an early deficit in this Class 4 District 2 game at home.
Cameron Moore, who had five TDs, converted on a 54-yard run midway through the second quarter to give his team the lead for good. He added a 40-yard TD gallop with 1:38 left in the half for a 28-14 lead.
Lavonte Clerk and Javonta Robinson scored on short runs to give Soldan an early 14-7 cushion.
Webster Groves 49, Ritenour 6 – Kameron Yancy ran for two scores and caught a TD pass in the opening half as the Statesmen waltzed at home.
Yancy started a three TD blitz over the final 3:07 of the half with a 17-yard TD run. Jacobie Banks hauled in a 28-yard pass from Enrique Quinones just 28 seconds later. Quinones hit Yancy on a 4-yard TD toss with 16 seconds left in the half for a 28-6 lead.
Yancy, who rushed 15 times for 101 yards, added a 52-yard punt return for a score midway through the third quarter.
Webster Groves (5-4) will face Chaminade in a Class 5 District 3 semifinal next week.
Troy 14, Hickman 6 – Junior quarterback Max Mitchell scored on a 1-yard sneak late in the first quarter to help the Trojans to a win.
Nick Bova added a scoring run with 3:06 left to seal the Class 6 District 2 triumph.
The Trojans (7-3) will play Blue Springs South in the next round.
Kirkwood 54, Northwest 7 – Kannon Nesslage hit William Lee on a 48-yard scoring strike to cap off a near-perfect first half for the Pioneers in this Class 6 District 3 game in Kirkwood.
Kirkwood (6-3) bolted out to a 35-0 lead in the second period before cruising home.
Nesslage connected on nine of 12 passes for 182 yards and four scores. Cameron Macon added a short TD run to the early blitz.
The Pioneers, who will face Joplin in the semifinal round, have won nine successive games against the Lions (5-5).
Oakville 34, Parkway South 26 – Kobe Foster returned a fumble 20 yards for a score as the Tigers held on for a win at home.
Jake Cracchiolo scored on a 20-yard run to push the lead to 14-0 early in the second quarter.
Oakville (2-8) will face Eureka in a Class 5 District 2 game next week.
The Tigers recorded their first post-season win since a 31-19 triumph at Parkway South on Oct. 31, 2014.
Lutheran St. Charles 78, Orchard Farm 0 – The Cougars racked up 10 first-half touchdowns in this one-sided affair in St. Peters.
Arlen Harris ran for five scores including gallops of 60 and 52 yards. Aaron Coffey threw for two TDs. His 35-yard toss to Kyle Taylor pushed the lead to 28-0 midway through the opening period.
Lutheran St. Charles (8-2) will face Moberly in a Class 3 District 4 semifinal next week.
Liberty 42, Fort Zumwalt South 7 – Tyler Cotton scored twice in the opening half to help the Eagles to a win in Wentzville.
Blake Seaton got the attack started on a short scoring run with 7:22 left in the first period.
Liberty (7-3) has won five in a row.
Washington 20, Marshfield 14 – Trevor Rinne hit Christian Meyer on a 60-yard TD pass with 2:17 left to lift the hosts to thrilling win.
Meyer also scored on an 11-yard run late in the first period for a 6-0 lead.
Washington (9-1) has won four in a row and will face Camdenton in a Class 4 District 5 contest next week.
Marquette 42, Kickapoo 7 – Christopher Kreh got the ball rolling with a 72-yard scoring jaunt as the Mustangs cruised at home.
Mac Cook added a 76-yard interception return for a TD two minutes later to pump the lead to 14-0.
Kreh added a 50-yard run in the third period
George Williams threw for one score and ran for another.
The Mustangs (9-1) will take on Lindbergh in a Class 6 District 3 contest next week.
Festus 41, De Soto 7 – Jack Robinson scored on a pair of short runs and Austin Coale returned an interception 35 yards for a TD as the Tigers won at home.
Coale's score pushed the lead to 14-0 in the opening quarter.
Cayden Glaze found the end zone on a 77-yard run just 19 seconds into the third period for a 34-0 lead.
Festus (5-5) will face Farmington in a Class 4 District 1 semifinal next weekend.
Class 6 District 1 Quarterfinal Football - SLUH at CBC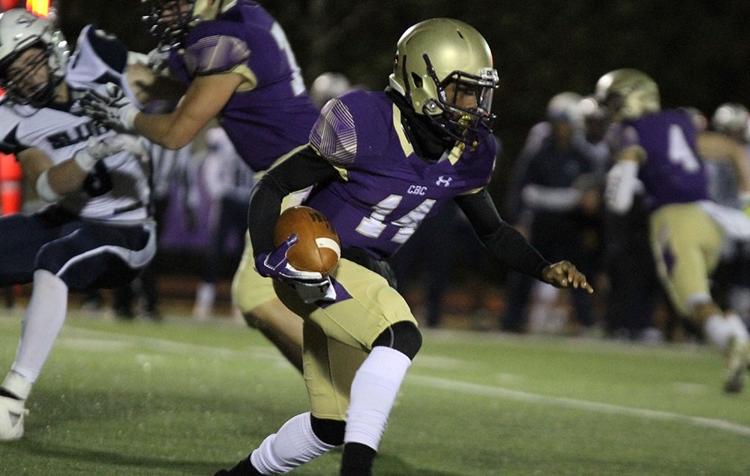 Class 6 District 1 Quarterfinal Football - SLUH at CBC
Class 6 District 1 Quarterfinal Football - SLUH at CBC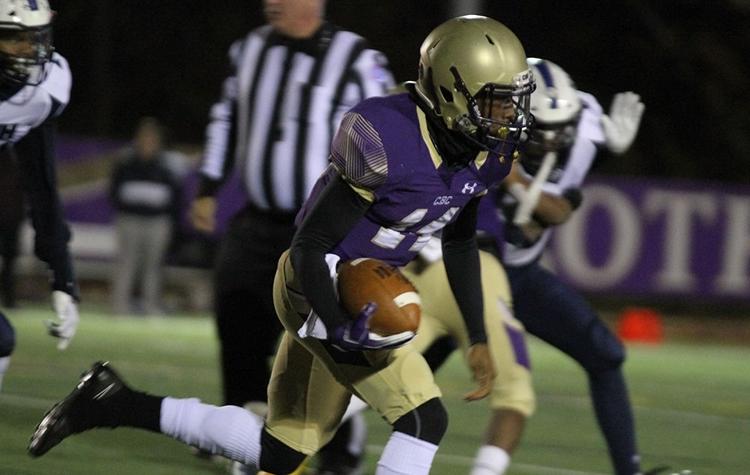 Class 6 District 1 Quarterfinal Football - SLUH at CBC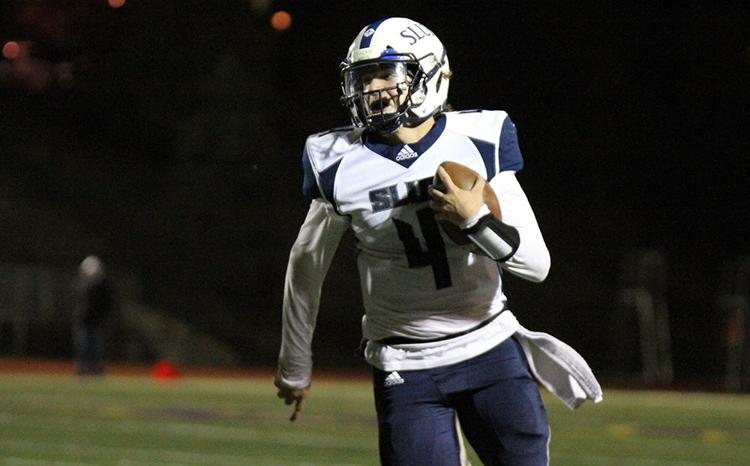 Class 6 District 1 Quarterfinal Football - SLUH at CBC
Class 6 District 1 Quarterfinal Football - SLUH at CBC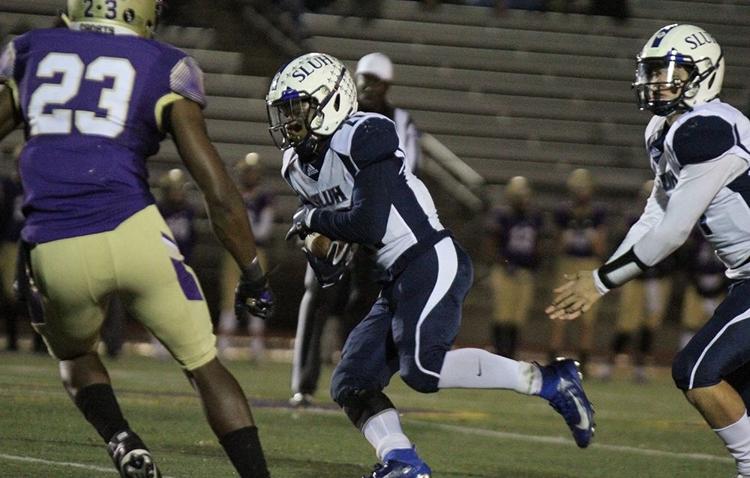 Class 6 District 1 Quarterfinal Football - SLUH at CBC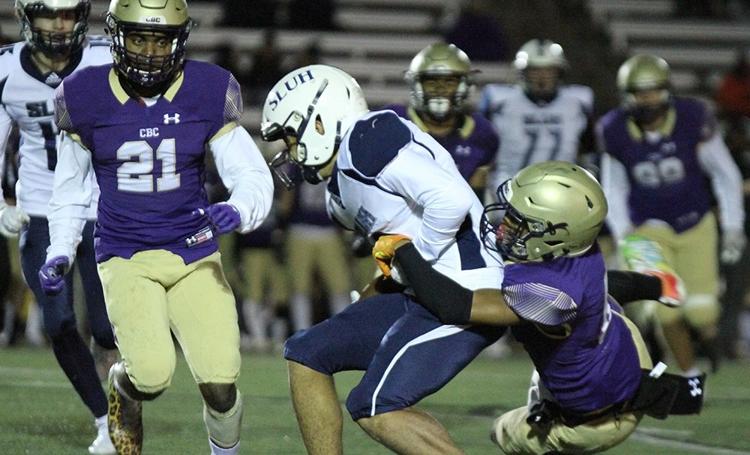 Class 6 District 1 Quarterfinal Football - SLUH at CBC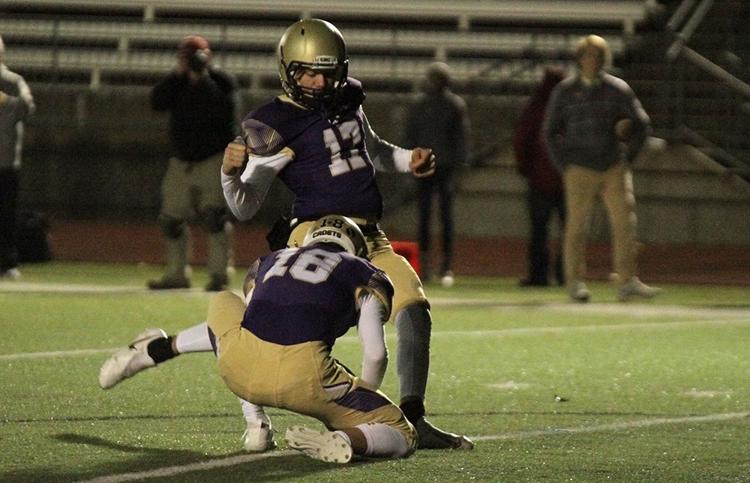 Class 6 District 1 Quarterfinal Football - SLUH at CBC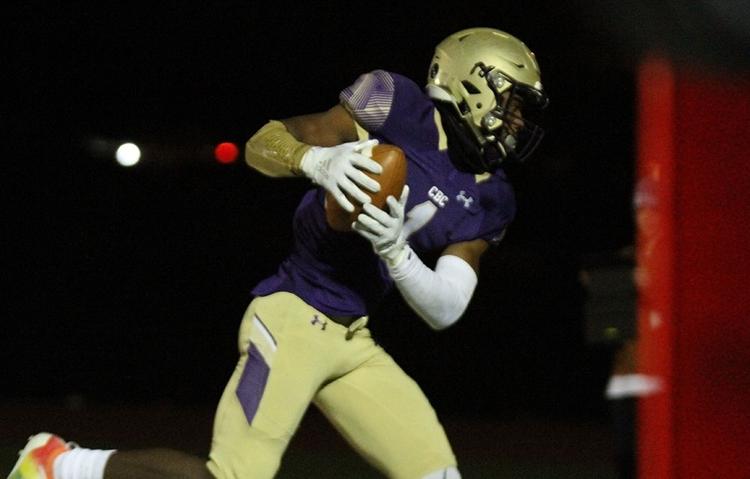 Class 6 District 1 Quarterfinal Football - SLUH at CBC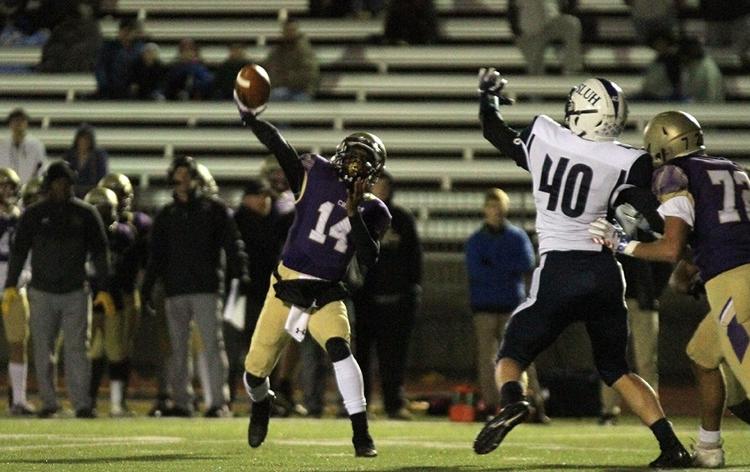 Class 6 District 1 Quarterfinal Football - SLUH at CBC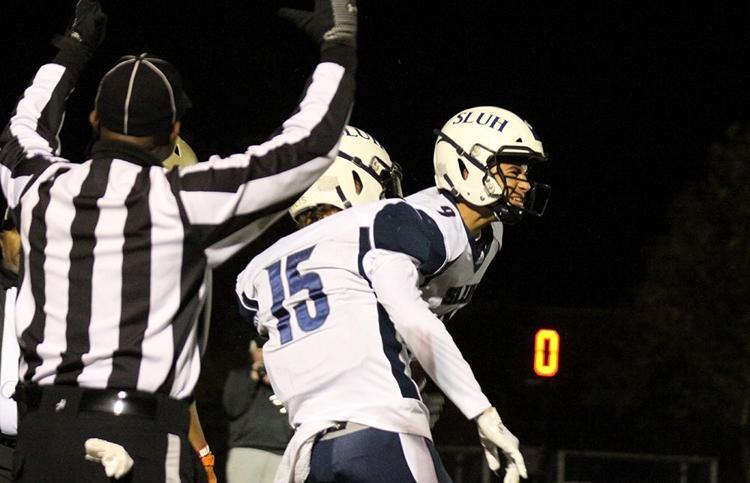 Class 6 District 1 Quarterfinal Football - SLUH at CBC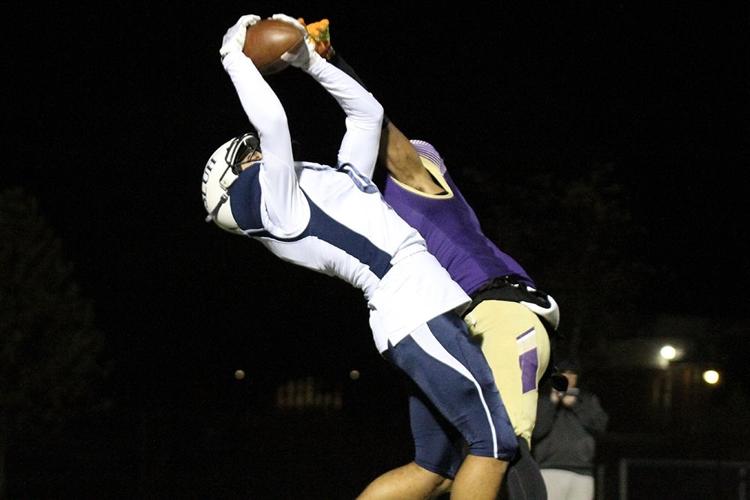 Class 6 District 1 Quarterfinal Football - SLUH at CBC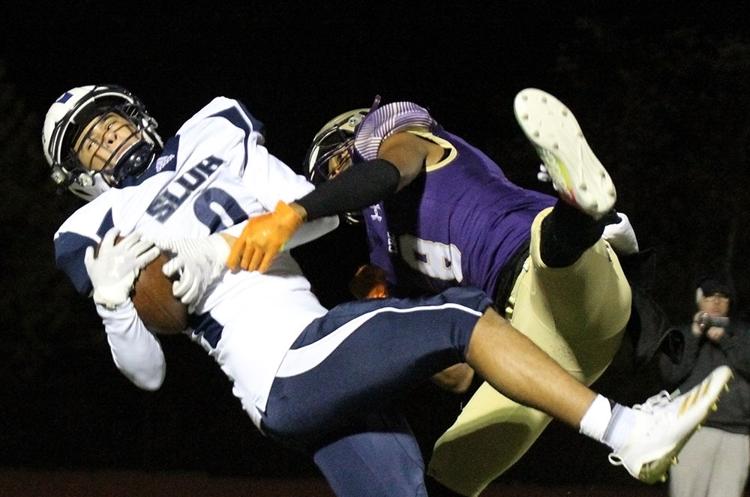 Class 6 District 1 Quarterfinal Football - SLUH at CBC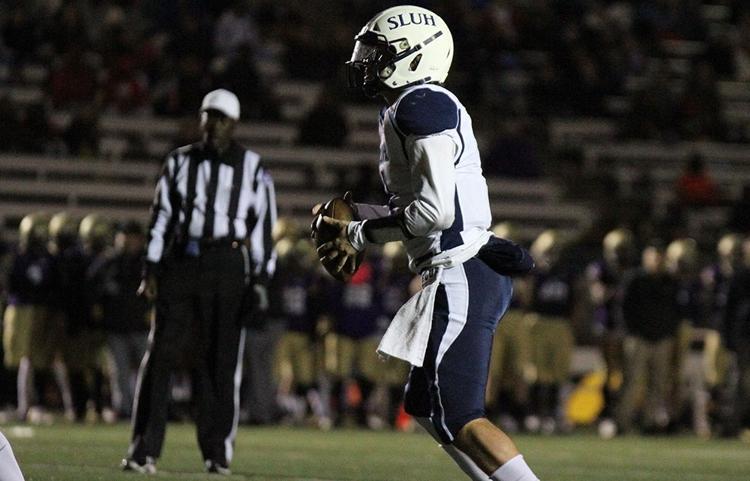 Class 6 District 1 Quarterfinal Football - SLUH at CBC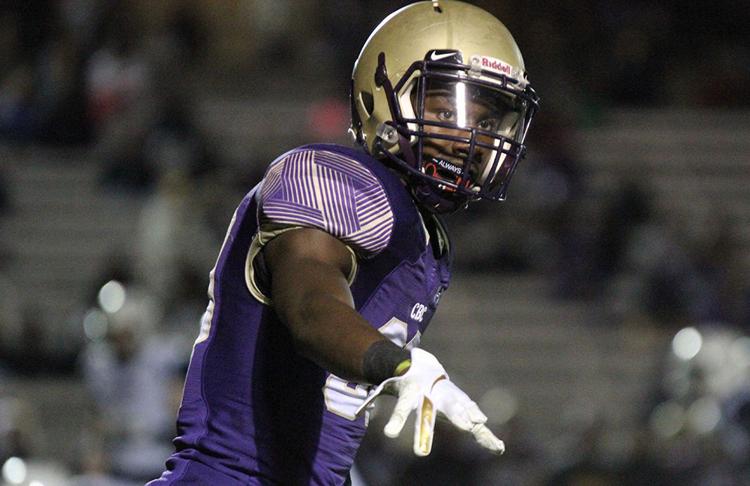 Class 6 District 1 Quarterfinal Football - SLUH at CBC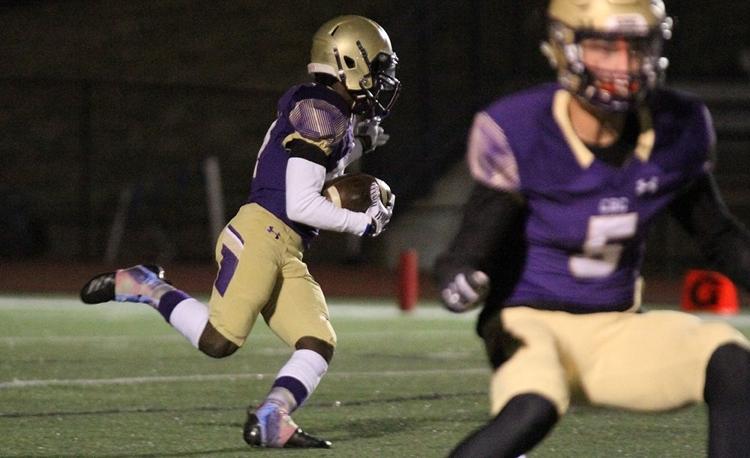 Class 6 District 1 Quarterfinal Football - SLUH at CBC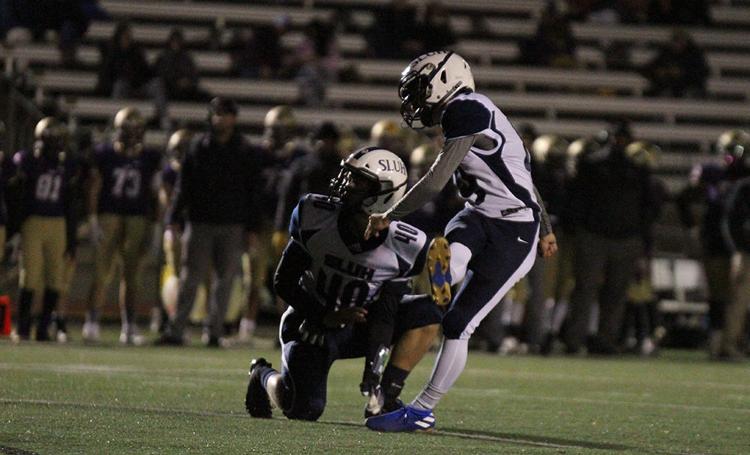 Class 6 District 1 Quarterfinal Football - SLUH at CBC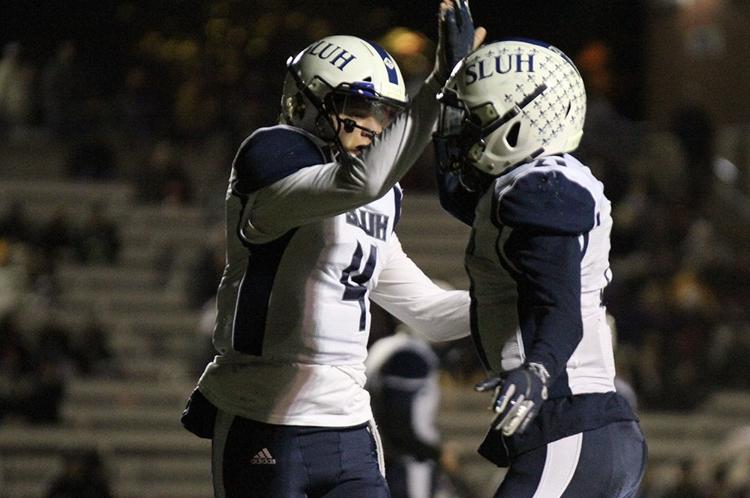 Class 6 District 1 Quarterfinal Football - SLUH at CBC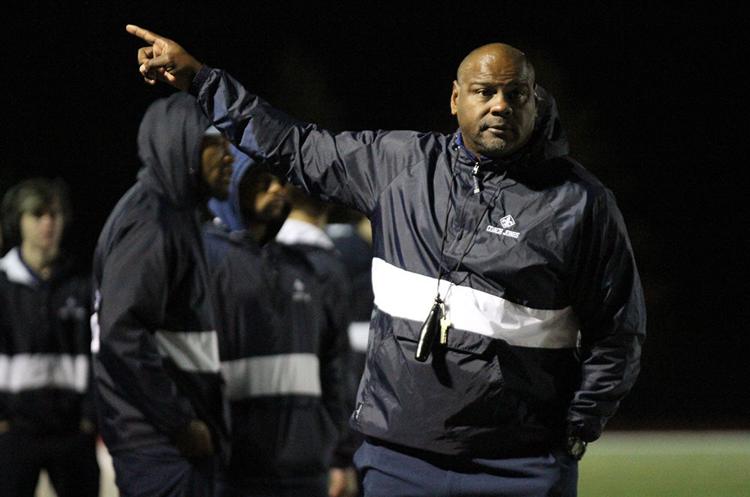 Class 6 District 1 Quarterfinal Football - SLUH at CBC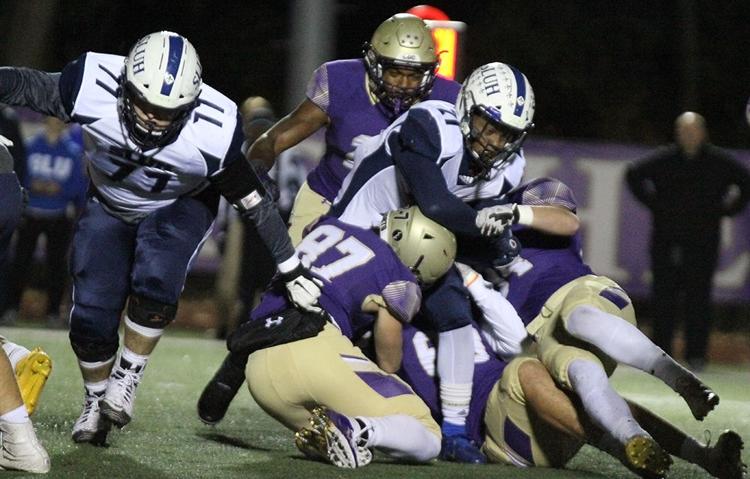 Class 6 District 1 Quarterfinal Football - SLUH at CBC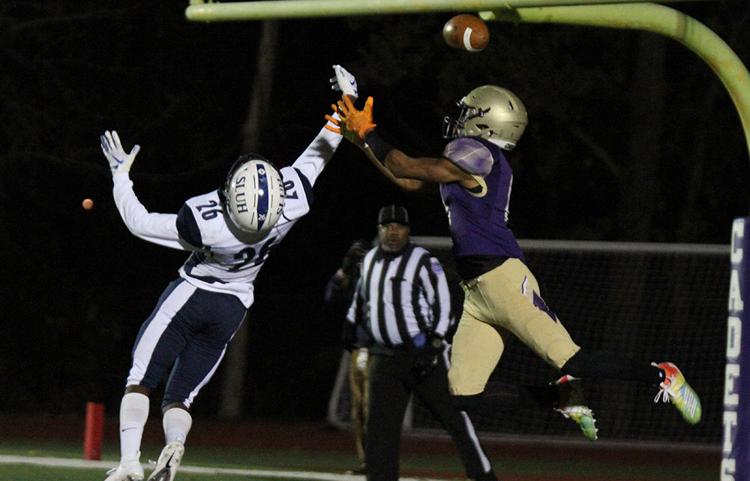 Class 6 District 1 Quarterfinal Football - SLUH at CBC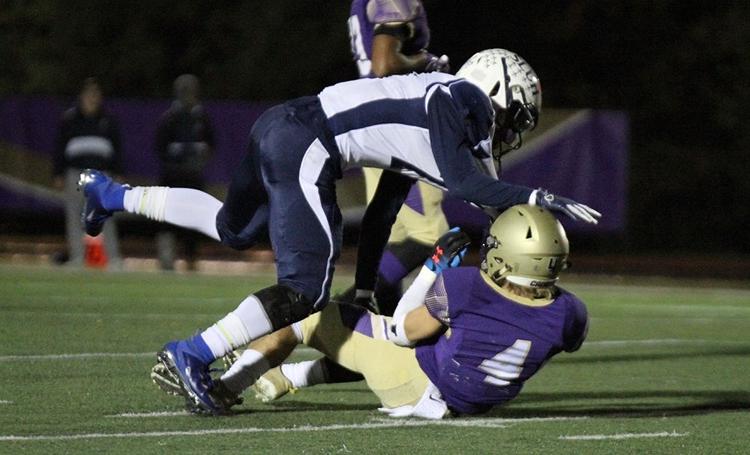 Class 6 District 1 Quarterfinal Football - SLUH at CBC