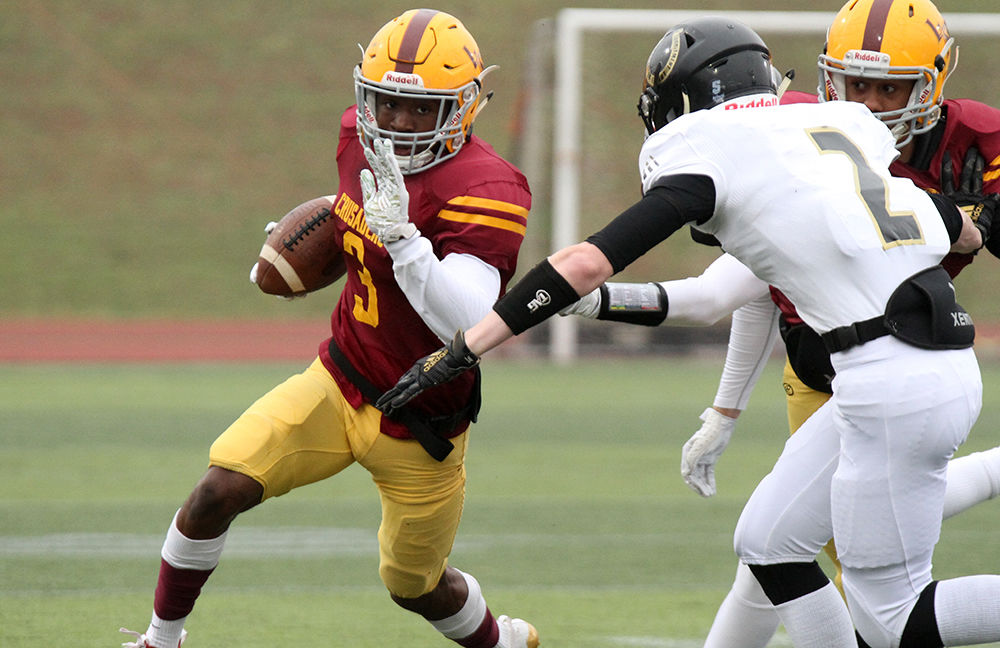 When, where: 3 p.m. Friday at Faurot Field, Columbia.
What: Class 2 championship
Records: Lutheran North 13-0; Ava 14-0
Rankings: Lutheran North No. 1 small school STLhighschoolsports.com, No. 1 Class 2 Missouri Media; Ava No. 5 Class 2 Missouri Media
Last week: Lutheran North 38, Lathrop 24; Ava 20, Clark County 14 OT
Championship history: Lutheran North (1981, 1988, 1989, 1990, 1999); Ava, first appearance
Broadcast: MSHSAA.tv will broadcast video of the game (requires a $15 fee); Prepcasts.com will broadcast audio for free.
On Lutheran North: Makes seventh championship game appearance and first since 1999. Finished as the runner up in 1993. Was a Class 2 semifinalist the last two seasons before losing to eventual state champions Lamar (2017) and Blair Oaks (2018). Has never finished a season undefeated. ...Sophomore quarterback Brian Brown has completed 102 of 153 passes for 1,871 yards, 24 touchdowns and been intercepted twice. He's rushed for 474 yards and eight touchdowns. Threw for three touchdowns and rushed for another against Lathrop. Sophomore running back Ali Wells has rushed for 783 yards and 15 touchdowns. Senior running back Jalen Head has rushed for 542 yards and 10 touchdowns. Senior receiver Jordan Smith has 42 receptions for 760 yards and eight touchdowns. Senior Cameron Griffin has 21 catches for 392 yards and seven scores. ...Senior defensive end Itayvion Brown has 98 tackles and seven sacks. Junior linebacker Chris Childs has 81 tackles. Junior defensive end Travion Ford has 52 tackles and nine sacks. Junior defensive lineman Terrance Fuller has 52 tackles and six sacks. Senior defensive back Aubrey Parker and sophomore defensive back Caldra Williford have each have five interceptions.
On Ava: Makes championship game debut. Won first quarterfinal since 1948 when it defeated powerhouse Lamar 26-14. Earned first semifinal win in program history in overtime against Clark County. Rallied to tie Clark County late in the fourth quarter after it used a fake punt on fourth-and-long to keep the drive alive. Scored a season-saving 37-yard touchdown on the next play. ...Senior quarterback Nate Swofford has completed 42 of 58 passes for 1,006 yards, 13 touchdowns and been intercepted twice. Has rushed for 1,484 yards and 18 touchdowns. Senior running back Kayden Myers has rushed for 1,588 yards and 26 touchdowns. Sophomore receiver Spencer Skyles has 10 receptions for 306 yards and four touchdowns. Senior receiver Josh Bray has caught 10 passes for 276 yards and five touchdowns. ...At linebacker, Myers has made 140 tackles. Bray has made 125. Senior Dylan King has 13 sacks. Skyles leads the team with three interceptions. During postseason play, defense has allowed one opponent to score more than 14 points.