The CBC offense possesses a myriad of weapons.
But when it comes to a big play or a quick strike, junior running back Jordan Clay is the king.
"He's our home run hitter," Cadets coach Scott Pingel said.
Clay used a pair of back-breaking runs in the third quarter to propel CBC to a 56-26 win over Chaminade in a Metro Catholic Conference contest Thursday at Chaminade.
The Cadets (3-0), No. 1 in the STLhighschoolsports.com large-school rankings, won their 37th successive conference contest. They have captured the last nine league titles without a setback.
Clay helped awaken a slumping offense with a 24-yard burst up the middle that broke a 14-14 tie just 110 seconds into the third quarter. An exact minute later, he rambled 63 yards, again straight up the gut, for a 28-14 lead.
Those two scores kick-started the Cadets on a blitz of 42 points in 20 minutes, 6 seconds.
"They just wore us down with their running game," Chaminade coach Antoine Torrey said.
Clay and sophomore quarterback Ayden Robinson-Wayne did the majority of the second-half damage, thanks in part to an offensive line that opened up gaping holes on a regular basis.
Robinson-Wayne rushed for 270 yards on 15 carries. He also hit on 13 of 19 passes for 145 yards. Clay carried 12 times for 160 yards.
"The first half was slow, but in the second half we picked it up," Robinson-Wayne said. "It was our running game that got the job done."
Robinson-Wayne ran for three scores and threw for another. His 61-yard gallop early in the third quarter pushed the lead to 42-26. 
Clay, a member of the Cadets' three-back rotation, got the ball rolling last week with a 93-yard TD run against Edwardsville that helped dig the team out of an early 7-0 deficit.
"All of our guys are big plays waiting to happen," Robinson-Wayne said. "All of them can take it 99 yards whenever."
The CBC defense also shined, forcing four turnovers. Junior safety Jordan Marshall had a pair of interception and a fumble recovery.
Blair Schonhorst also picked off a pass in the end zone to halt the Red Devils (2-1) opening drive.
The Cadets picked off Chaminade quarterback Brady Cook three times. Cook, who is headed to the University of Missouri, entered the contest with six TDs and no interceptions.
The Red Devils stayed within striking distance in the first half behind Cook, who tossed a pair of short TD passes to Amar Johnson and Loren Fortune Jr. Cook hit on 26 of 44 passes for 328 yards.
Marshall's second pick of the night — on the third play of the third quarter — helped turn the tide. One play later, Clay began his two-TD blitz.
Cook answered with a 10-yard scoring run to get the hosts to within 28-20 midway through the third quarter.
But the Cadets extended the margin when Arthur McAlpine recovered a Robinson-Wayne fumble in the end zone.
"We came out in the second half and decided we were going to try and run the ball," Pingel said. "We know we have a few weapons back there."
CBC, the two-time defending state champion, has won its last 11 games against Chaminade — eight have been by 27 points or more.
This year's group appears to be more ground-oriented than past teams, which is fine with both Clay and Robinson-Wayne.
"For us, we'll just take what the defense give us," Robinson-Wayne said.
CBC vs. Chaminade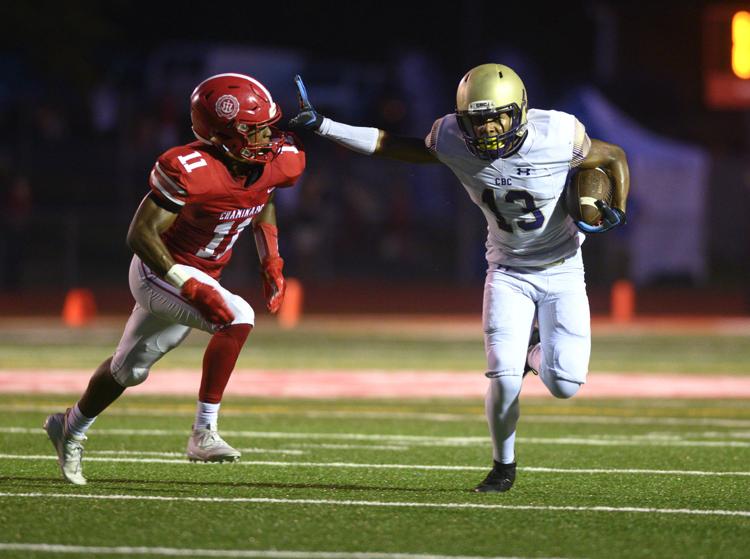 CBC vs. Chaminade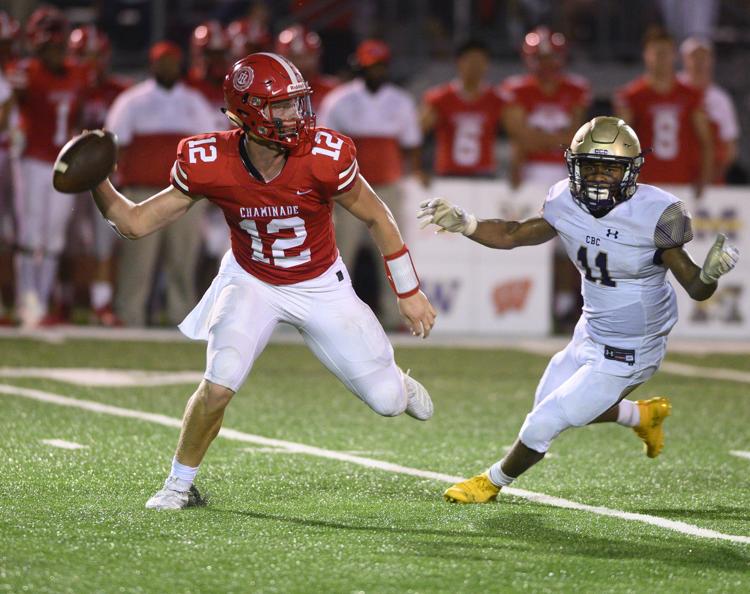 CBC vs. Chaminade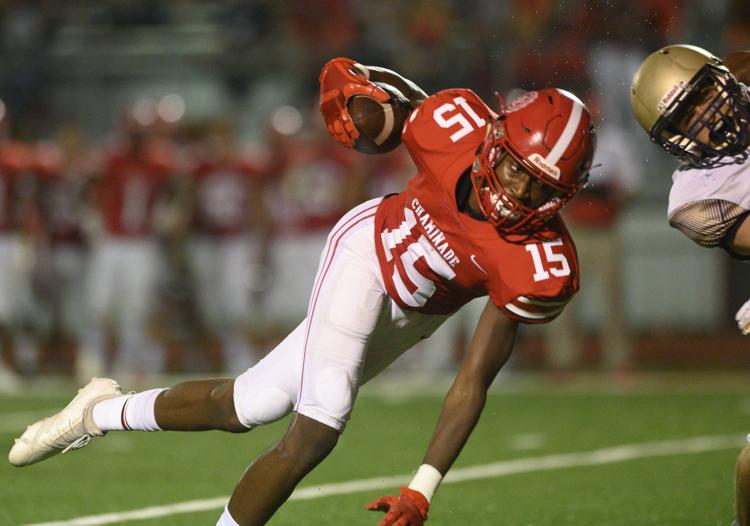 CBC vs. Chaminade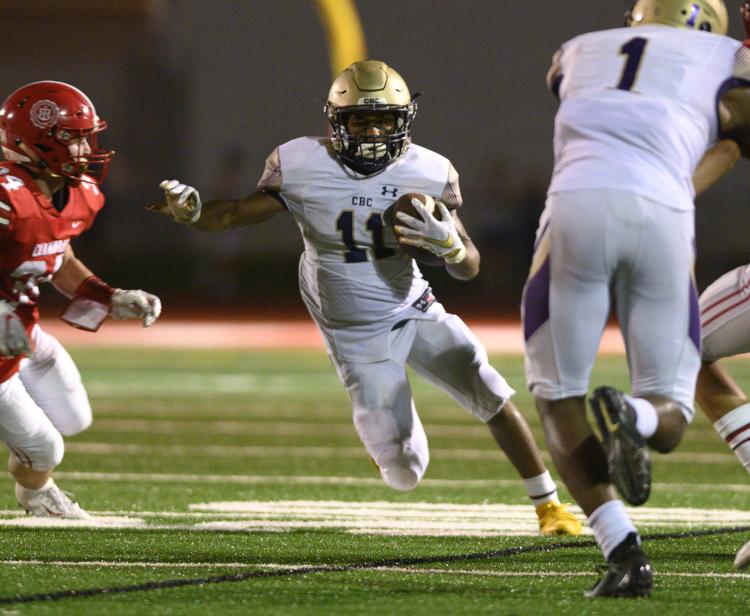 CBC vs. Chaminade
CBC vs. Chaminade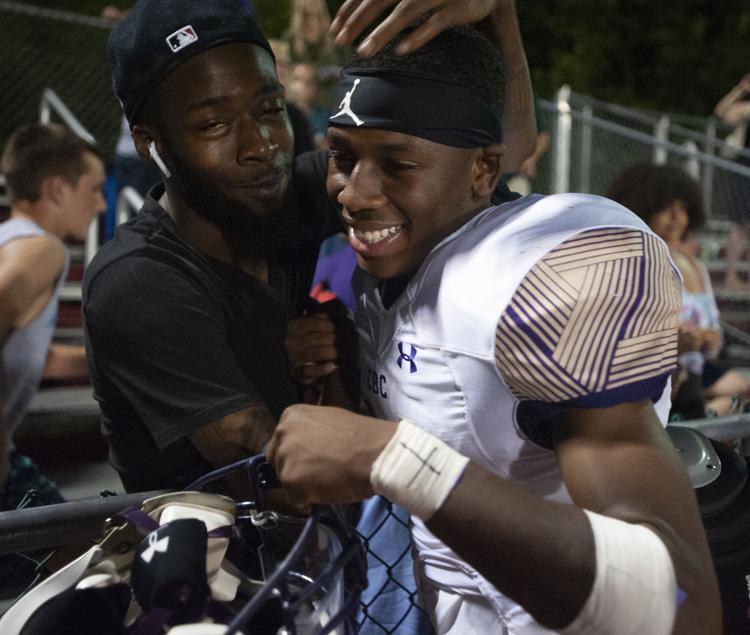 CBC vs. Chaminade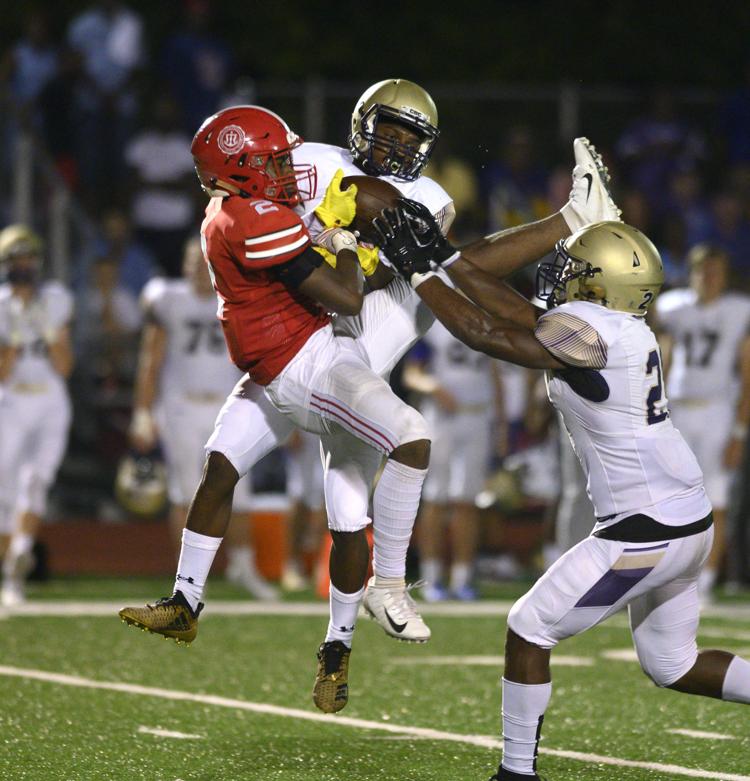 CBC vs. Chaminade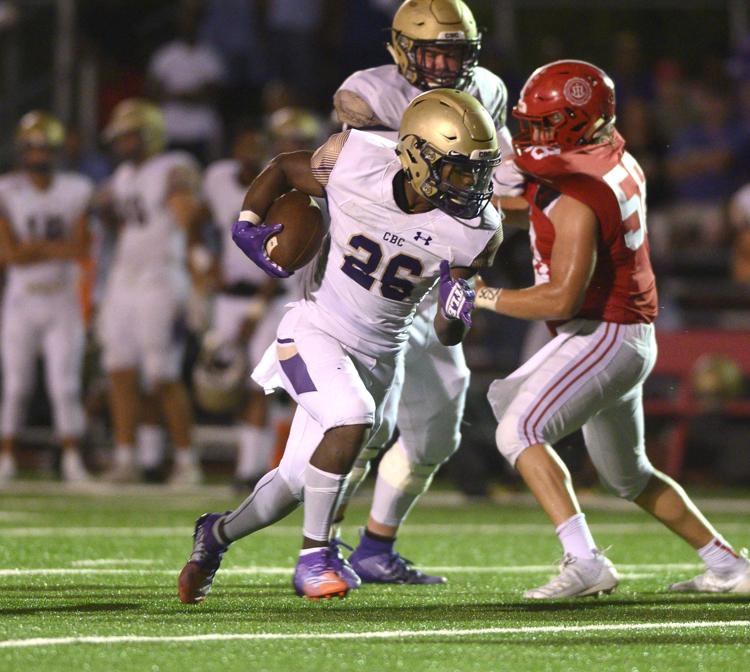 CBC vs. Chaminade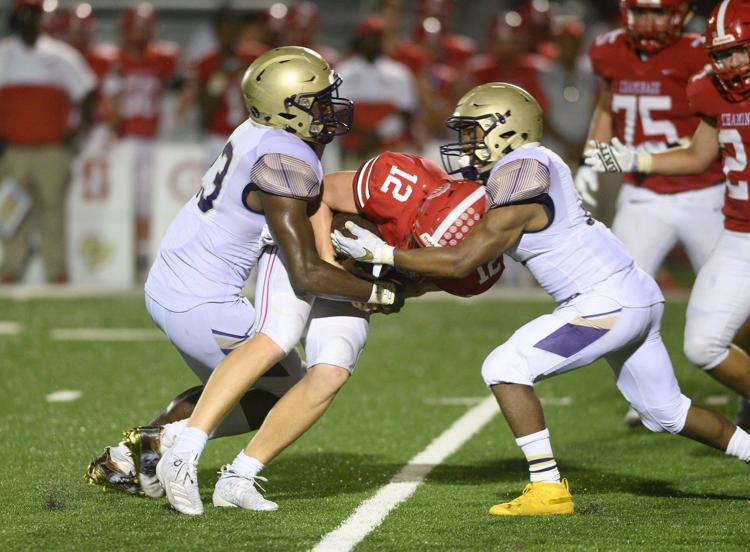 CBC vs. Chaminade
CBC vs. Chaminade
CBC vs. Chaminade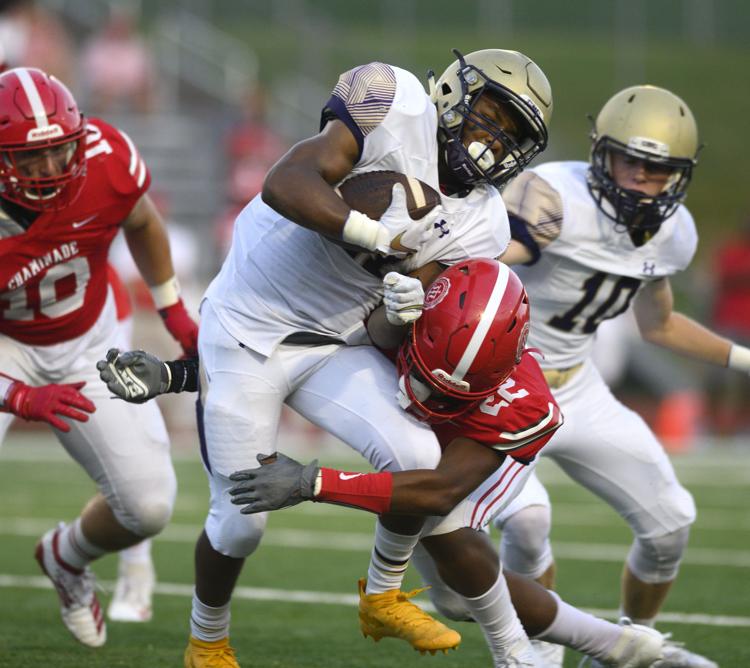 CBC vs. Chaminade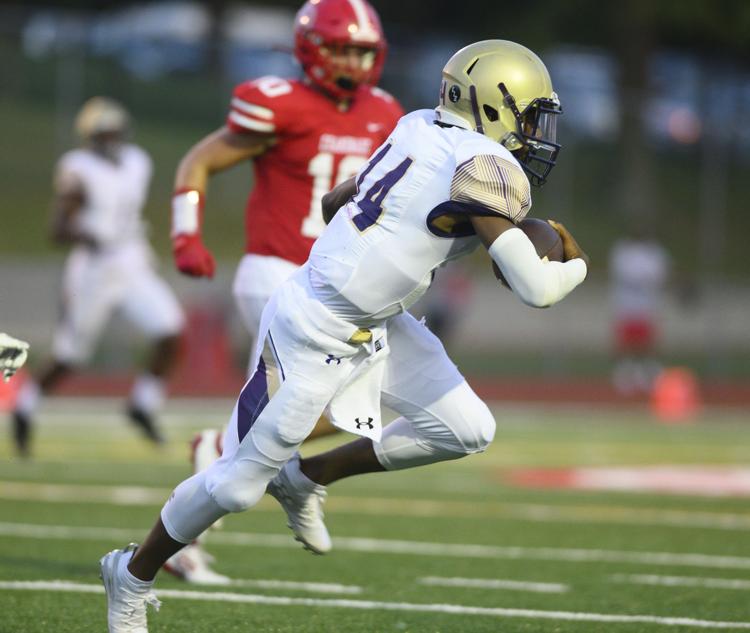 CBC vs. Chaminade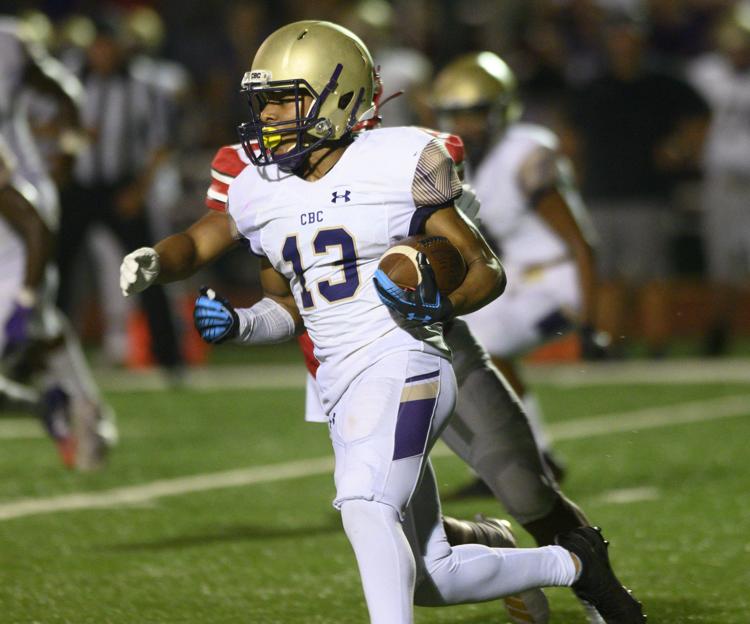 CBC vs. Chaminade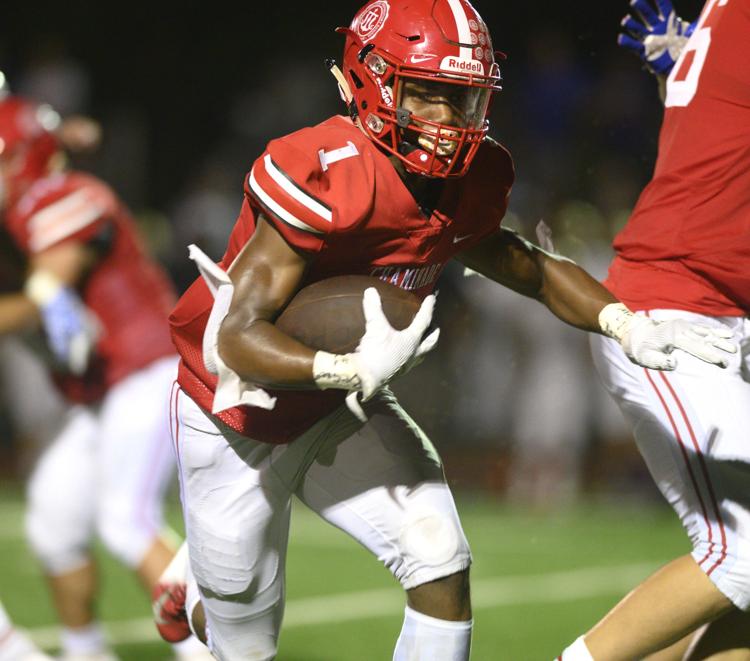 CBC vs. Chaminade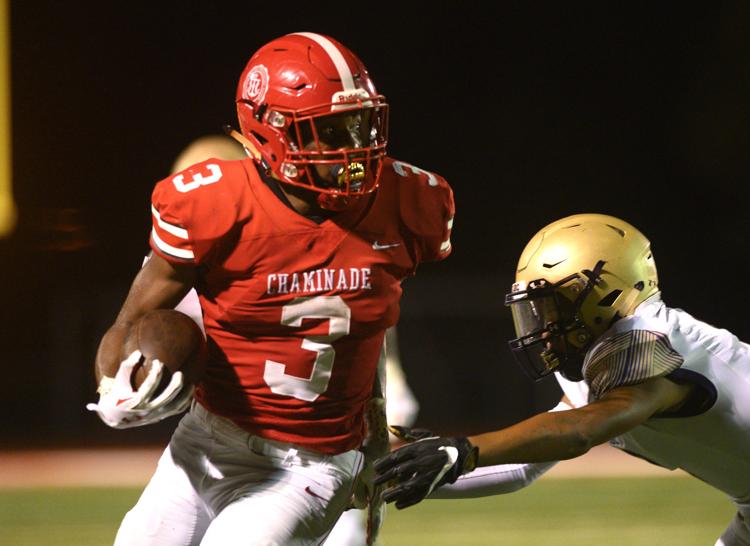 CBC vs. Chaminade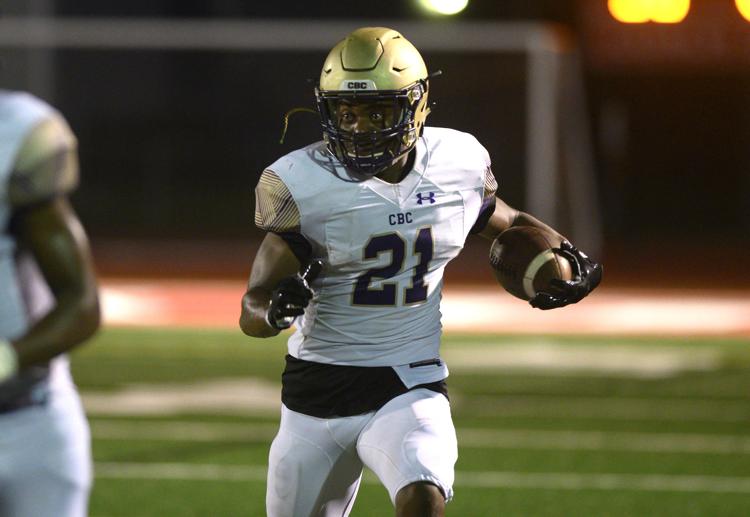 CBC vs. Chaminade
CBC vs. Chaminade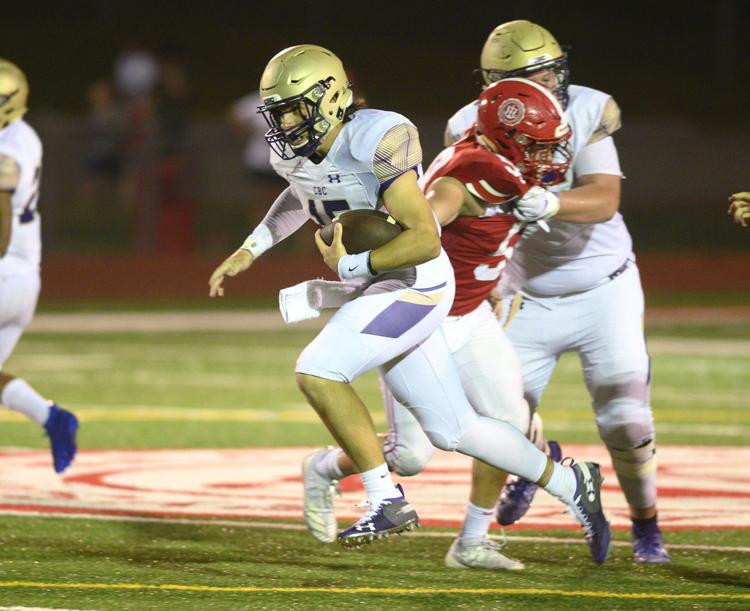 CBC vs. Chaminade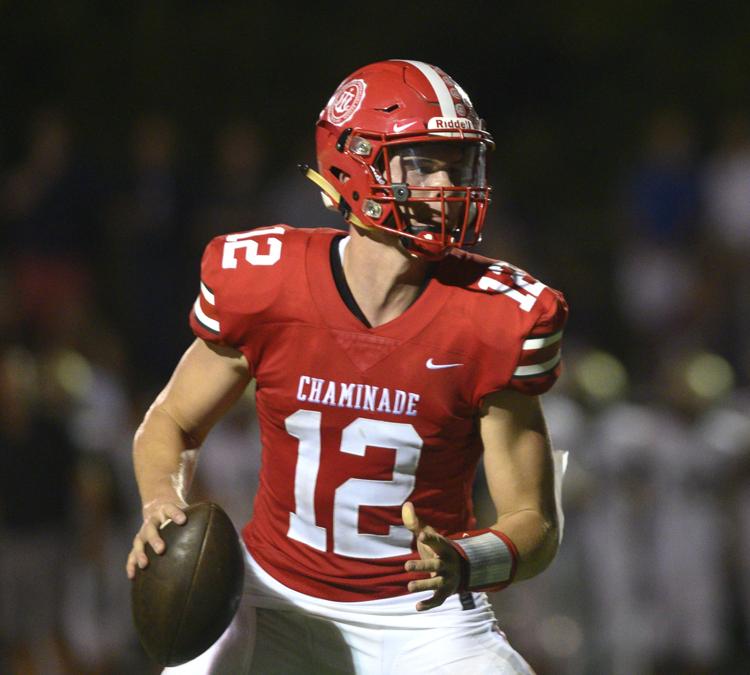 CBC vs. Chaminade