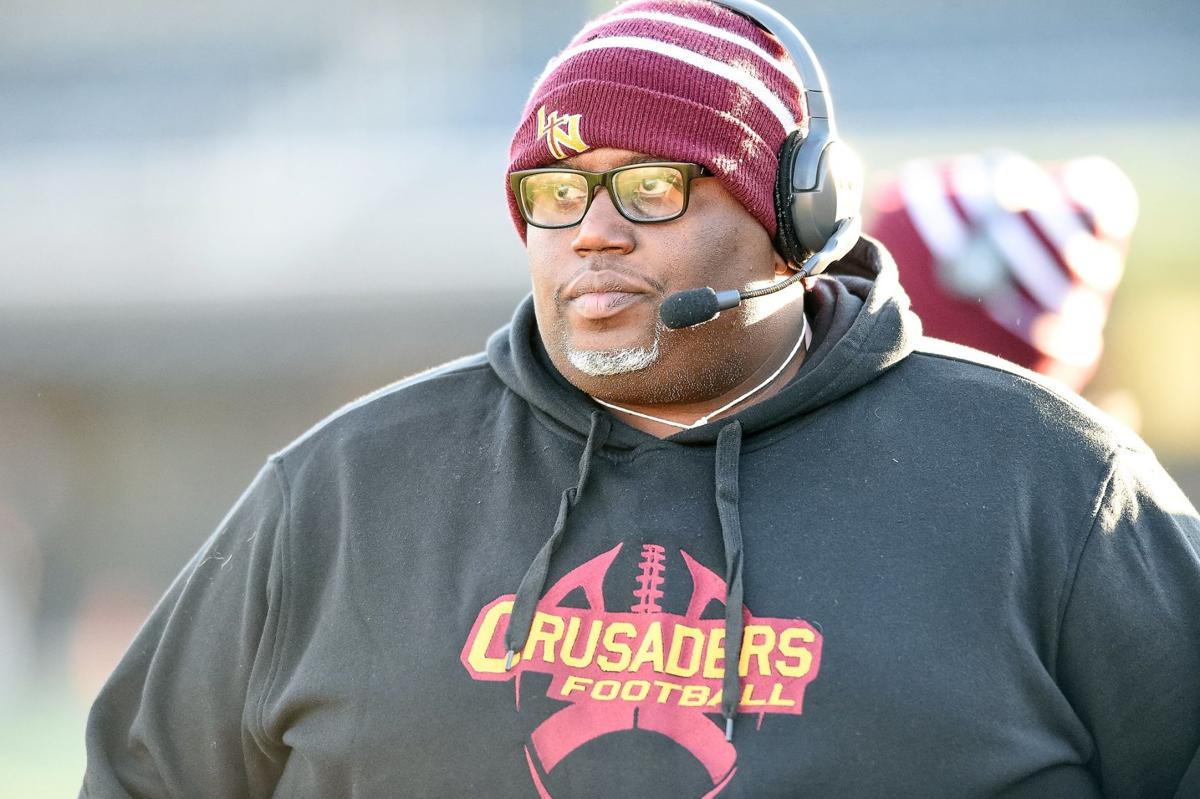 Carl Reed is teaming up with his old ball coach.
De Smet announced Tuesday it has hired Reed as its next head football coach. Reed replaces Robert Steeples, who resigned in April to take a position on the Minnesota Vikings coaching staff.
Reed, 39, will be working with De Smet athletics director John Pukala, who was Reed's high school coach at Hazelwood Central. A 1999 Central graduate, Reed long has counted Pukala as a mentor and close friend during his own coaching career. Reed played collegiately at Austin Peay. 
Their relationship could help take De Smet to new heights.
Reed takes over a Spartans program that has come full circle. Steeples turned a struggling De Smet program into a powerhouse that won 20 consecutive games, made two Class 6 championship game appearances and won the 2019 Class 6 state championship, the second in school history.
"Carl Reed is a proven winner who is dedicated to the formation of young men," De Smet president Daniel Zepp said in a news release. "Throughout his career, he has demonstrated an ability to build and sustain a championship culture.
"Coach Reed is a man of high character who inspires his players to excel in the classroom and on the playing field, and he knows what it takes to prepare student-athletes to compete at the next level.
In the pandemic-shortened 2020 fall season, De Smet went 6-1 and finished as the Class 6 runner-up to Raymore-Peculiar. 
Reed comes to De Smet after a six-year run at Lutheran North, where it was the most dominant small school in the area. In Reed's tenure the Crusaders went 58-14, won the 2019 Class 2 state championship, appeared in two other state semifinals and won five district titles.
"Lutheran North will begin a national search to lead our acclaimed football program," Lutheran North principal Tim Brackman said in a news release. "We thank Coach Carl Reed for his six years of faithful service. Beyond football, Coach Reed was an outstanding mentor and leader. He will be missed, and we wish him all the best in his new job." 
Lutheran North has had an extraordinary amount of talented players pass through its program during Reed's time. Among them were US Army all-Americans and Post-Dispatch All-Metro football defensive players of the year Ronnie Perkins and Antonio Doyle. More than 40 of Reed's players received college scholarships to play football.
After head coaching stints at University City and Hazelwood West, Reed has become the most recognizable area coach in his tenure at Lutheran North. His Twitter account has more than 15,000 followers.
"I am excited for the opportunity to continue a tradition of excellence at De Smet Jesuit," Reed said in De Smet's news release. "We will be a first-class program on the field, in the classroom, and in the community. To this end, our program will be committed to ensuring that every student-athlete who desires to play at the collegiate level will have the opportunity to pursue his dreams."