3COLUMBIA, Mo. — Robert Steeples never got a chance to bask in the glory of a postgame interview when he helped De Smet to its first state football championship in 2005.
A member of the powerhouse team, he watched longingly as his teammates smiled in front of the cameras.
"I was a cornerback, no one wanted to talk to me," he recalled.
On Saturday, as the De Smet coach, he made sure to make the most of the opportunity.
Steeples spoke with anyone who would listen and wore an ear-to-ear grin after De Smet rallied to knock off Joplin 35-20 in the Class 6 state championship game at Faurot Field.
The Spartans (14-0) capped off a perfect season with a gutsy effort against the previous unbeaten Eagles.
"Honestly, we never really looked ahead to state," said junior defensive back/wide receive Jakailin Johnson said. "We always talked about playing to our standards."
Those standards were pretty high under the bright lights at the University of Missouri.
Johnson led a rock-ribbed defensive charge with a pair of interceptions. The Spartans forced five turnovers against a team that had committed just four over its previous 13 contests.
De Smet came into the contest averaging 45 points per game and racked up 544 yards on Saturday.
But it was the defense that changed the tide with a pair of turnovers that led to two scores in a 115-second span midway through the second half.
"It takes a little bit of everything," said the 29-year-old Steeples, who played three seasons in the NFL. "Offense, defense, special teams. We did it all when we had to."
Joplin running back Isaiah Davis, who had rushed for 2,192 yards and a whopping 44 touchdowns this season, was held to 91 yards on 32 carries, his second lowest total of the season.
"Our defense had our backs," De Smet quarterback Michael Wheeler said.
Wheeler spent most of the season in the shadow of junior running backs Rico Barfield, Taj Butts and Darez Snider.
Barfield paced the running attack against Joplin with 116 yards and two scores on 15 carries.
Wheeler was asked to take a more active role in the offense and he responded with a big-time effort. The 6-foot-2, 180-pounder hit on 17 of 25 passes for 206 yards and two scores. Most importantly, he took some of the pressure off the running backs by rushing for a career-best 66 yards and one score.
De Smet moved the ball all game long, but was its own worst enemy through the first 34 minutes.
Joplin bolted out to a 12-0 lead and nursed a 20-14 advantage late into the third period before Jordan Calvin forced a fumble that gave the Spartans the ball at the Eagles' 41-yard-line.
Four plays later, Wheeler hit Ra'shod Smith-Harvey on a 24-yard scoring strike to give the Jesuit school its first lead of the game 21-20 with 11:55 left in the contest.
The De Smet defense struck again on the very next play from scrimmage. Junior Tanner Jackson recovered a fumble at the 40 to set the stage for Butts' 8-yard scoring burst that pushed the advantage to 28-20.
In a matter of minutes, De Smet's defense helped turn a six-point deficit into an eight-point lead.
"They got after us," Joplin senior quarterback Blake Tash said. "But a lot of that was our fault, my fault. We made way too many mistakes."
Wheeler put the game away with a 1-yard sneak with 1:14 left.
The Spartans' championship comes just two years after a dismal 1-9 campaign.
They began the season with high hopes and bolstered those expectations with a pair of wins over two-time defending state champion and Metro Catholic Conference rival CBC.
"This team is special in so many ways," Johnson said. "We built a strong mindset with everybody — it just wasn't a one-person game."
Barfield lifted the offense from its slumber with an 8-yard TD run midway through the second period to trim the deficit to 12-7. Following a Joplin score, Wheeler hit Smith-Harvey on a 6-yard scoring strike with 37 seconds left in the half to close the gap to 20-14. That touchdown was set up by a Johnson interception.
Steeples said winning the title as a coach was more enjoyable than taking the crown as a player. He made three unassisted tackles in a 48-31 win over Hazelwood Central in the championship game 14 seasons ago.
"I'm a foodie and sometimes the food is so good you want to see other people enjoy it," Steeples said. "That's what the game of football has been to me — something so awesome that I get enjoyment out of watching other people enjoy it."
De Smet vs. Joplin football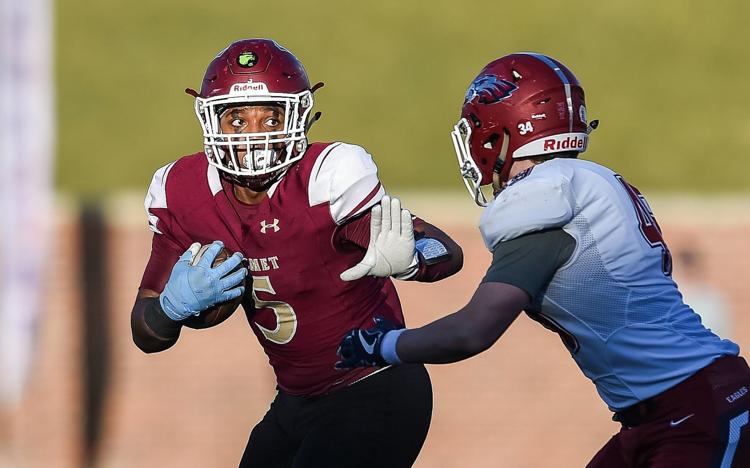 De Smet vs. Joplin football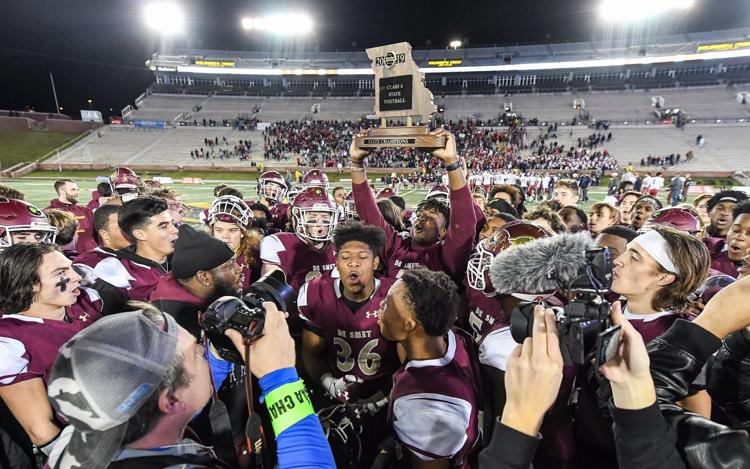 De Smet vs. Joplin football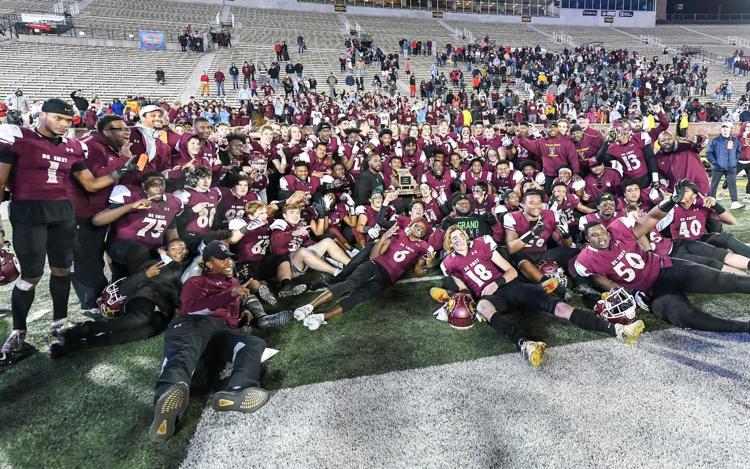 De Smet vs. Joplin football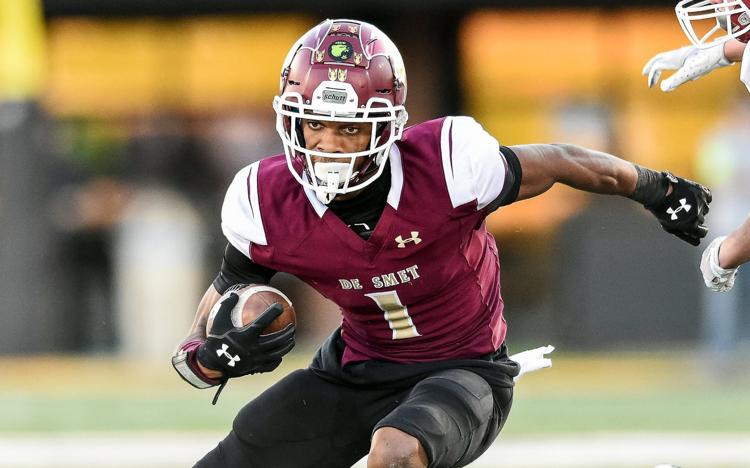 De Smet vs. Joplin football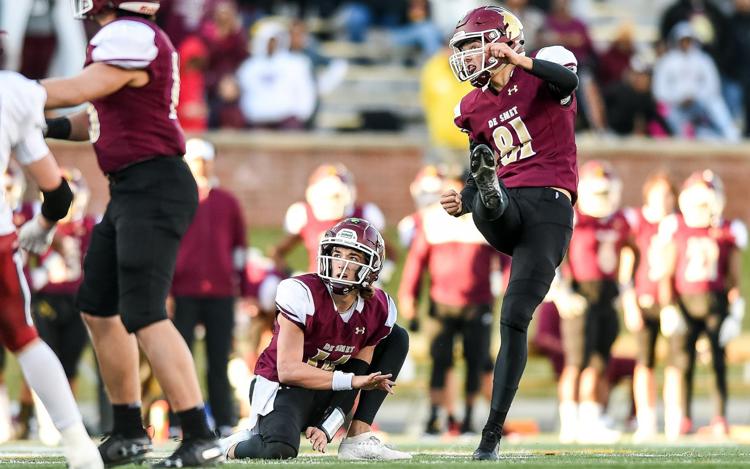 De Smet vs. Joplin football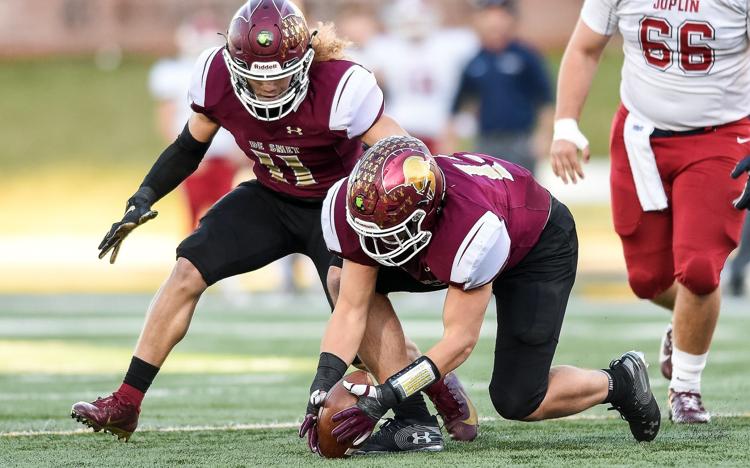 De Smet vs. Joplin football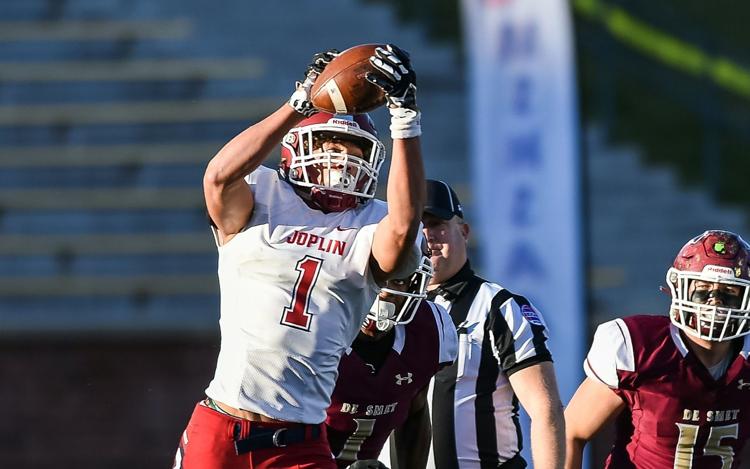 De Smet vs. Joplin football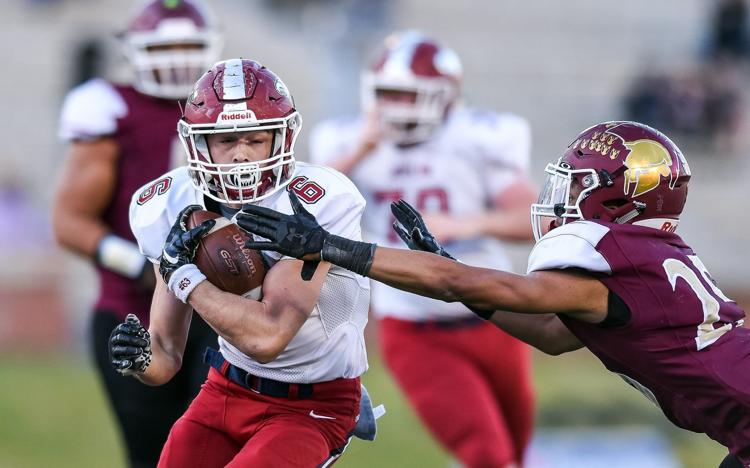 De Smet vs. Joplin football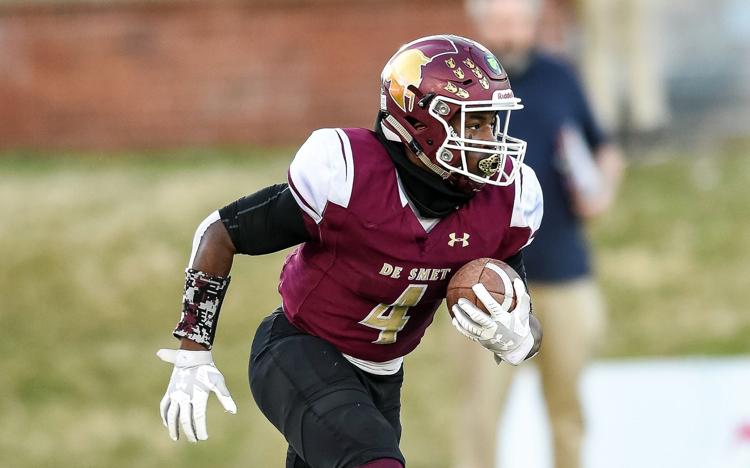 De Smet vs. Joplin football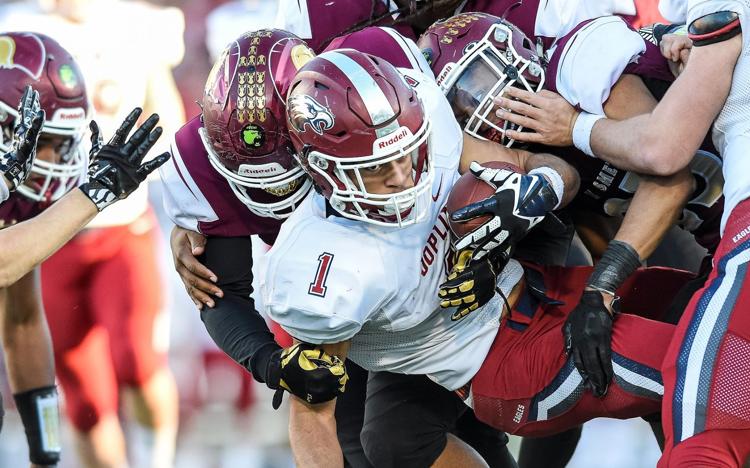 De Smet vs. Joplin football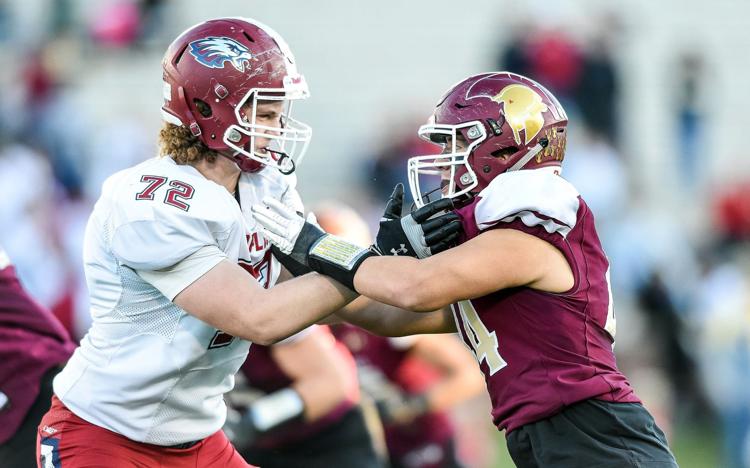 De Smet vs. Joplin football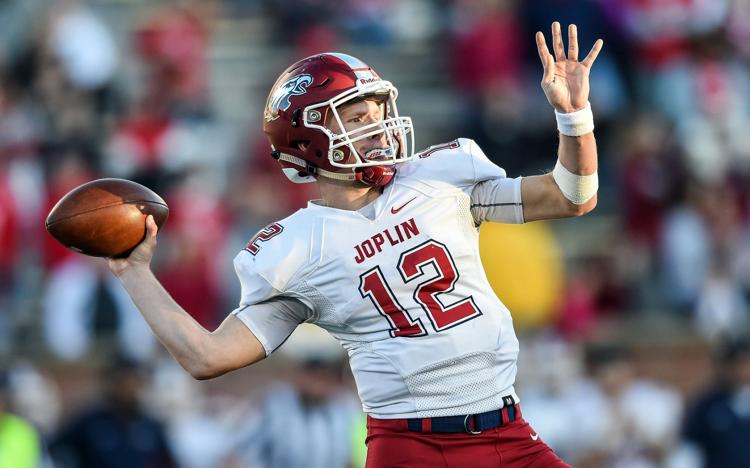 De Smet vs. Joplin football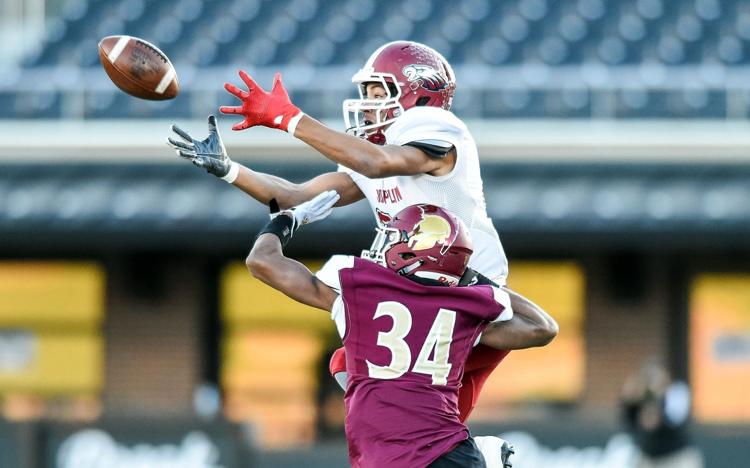 De Smet vs. Joplin football
De Smet vs. Joplin football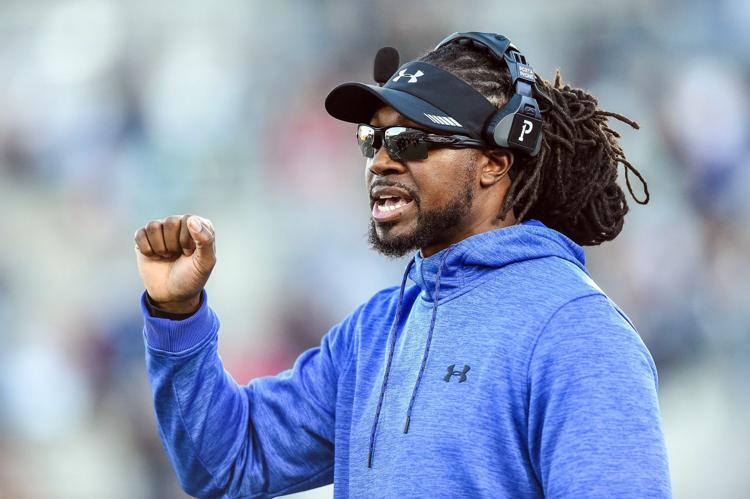 De Smet vs. Joplin football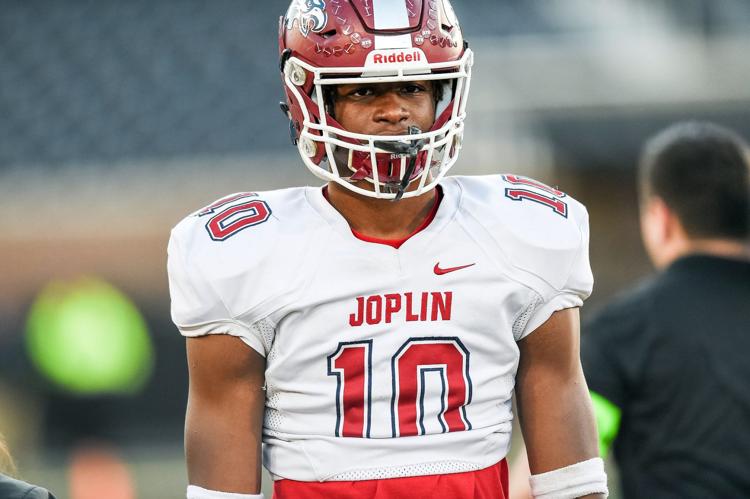 19-30-11DeSmetVsJoplinC6finalFBKemp17.JPG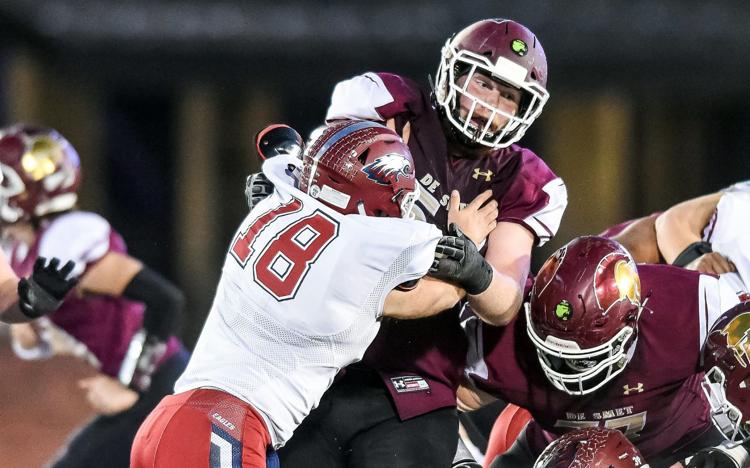 19-30-11DeSmetVsJoplinC6finalFBKemp18.JPG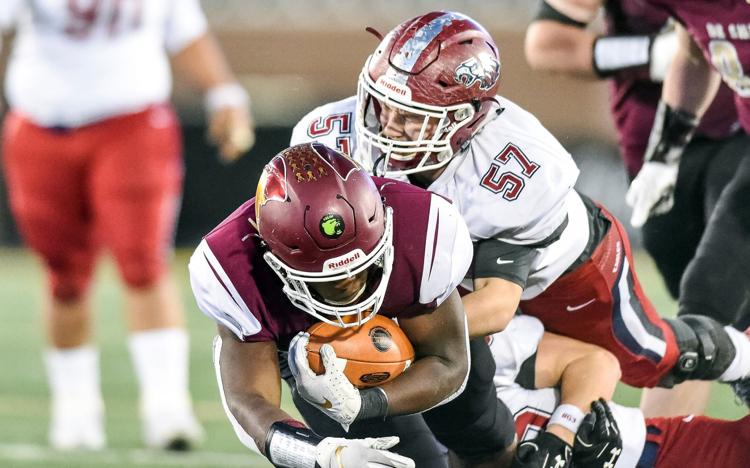 19-30-11DeSmetVsJoplinC6finalFBKemp19.JPG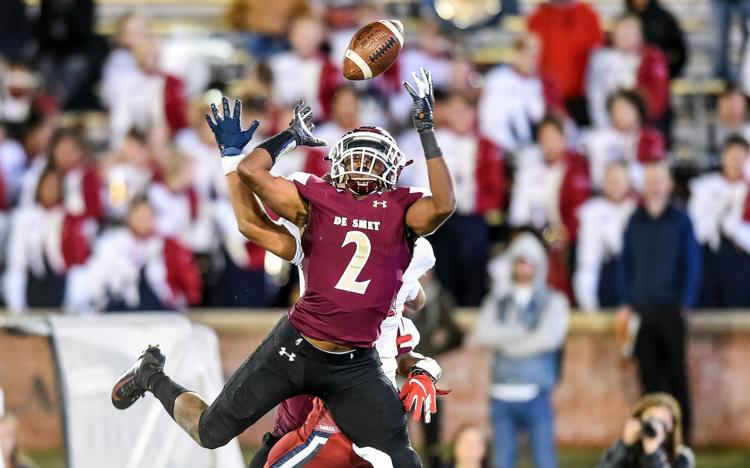 19-30-11DeSmetVsJoplinC6finalFBKemp20.JPG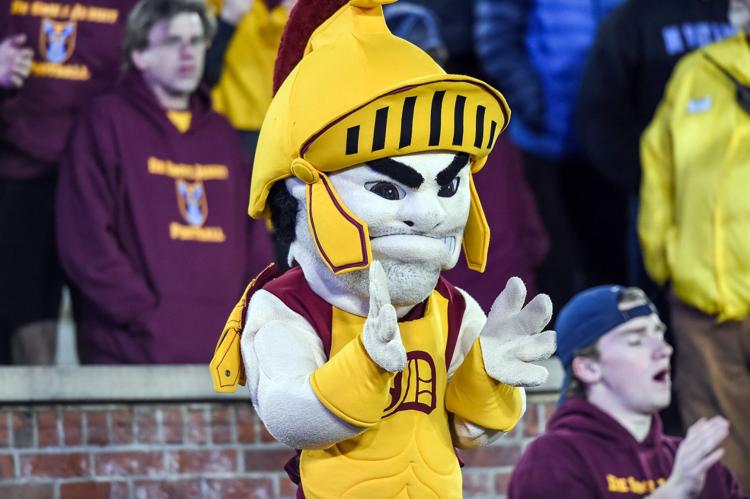 19-30-11DeSmetVsJoplinC6finalFBKemp21.JPG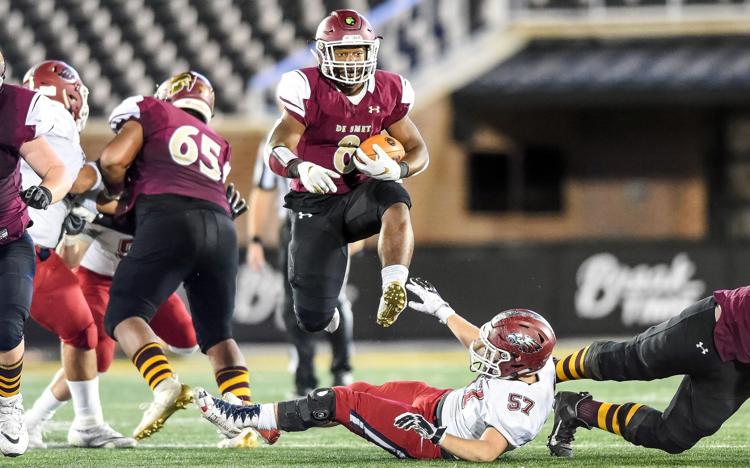 19-30-11DeSmetVsJoplinC6finalFBKemp22.JPG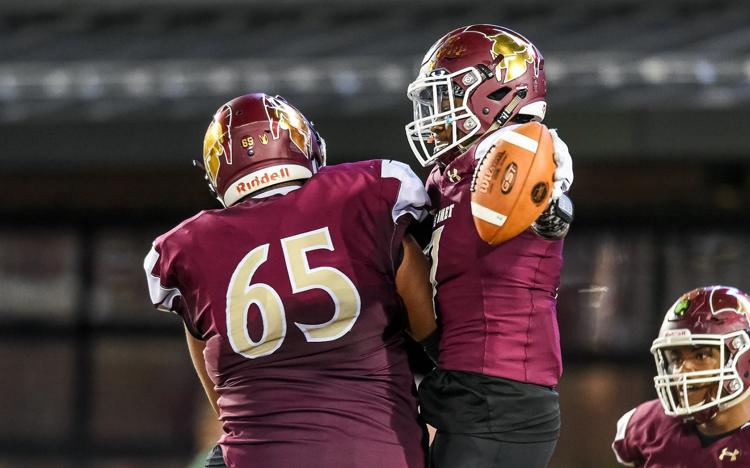 19-30-11DeSmetVsJoplinC6finalFBKemp23.JPG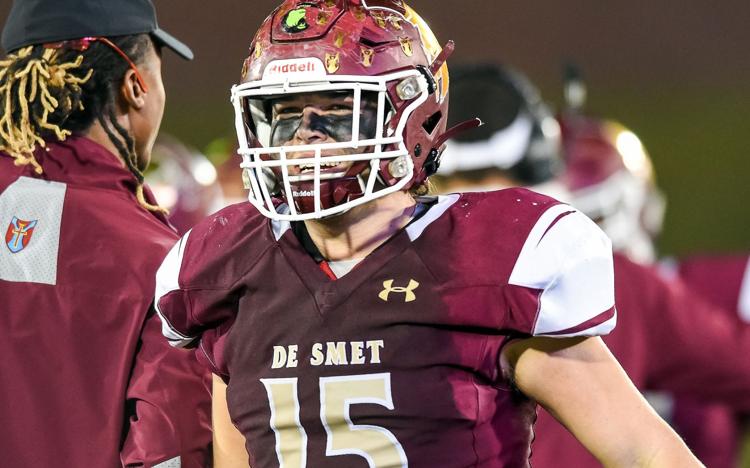 19-30-11DeSmetVsJoplinC6finalFBKemp24.JPG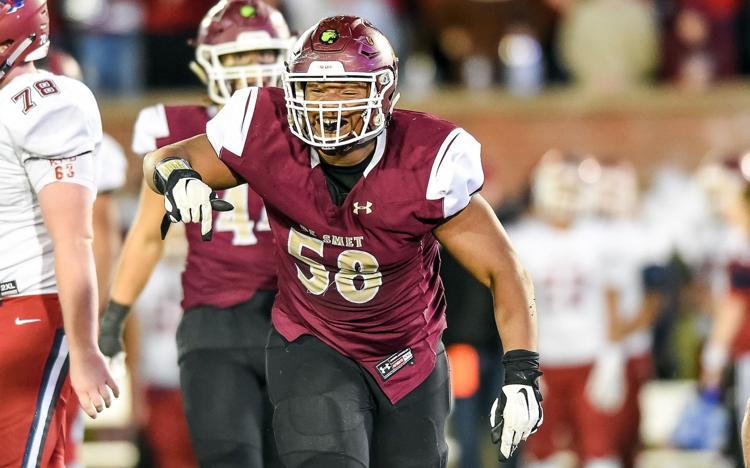 19-30-11DeSmetVsJoplinC6finalFBKemp25.JPG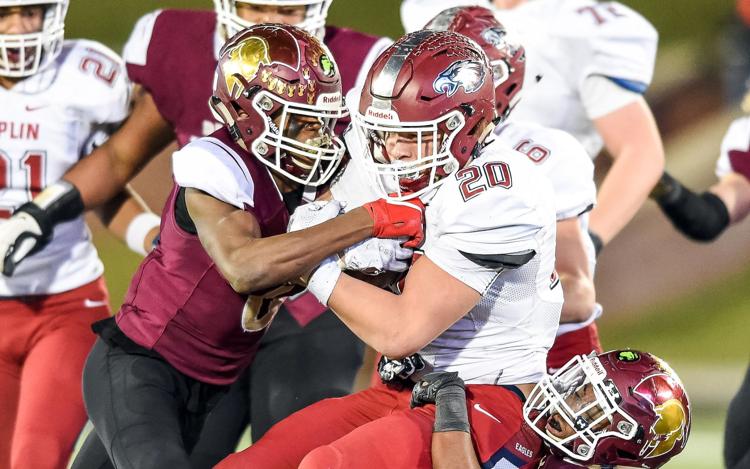 19-30-11DeSmetVsJoplinC6finalFBKemp26.JPG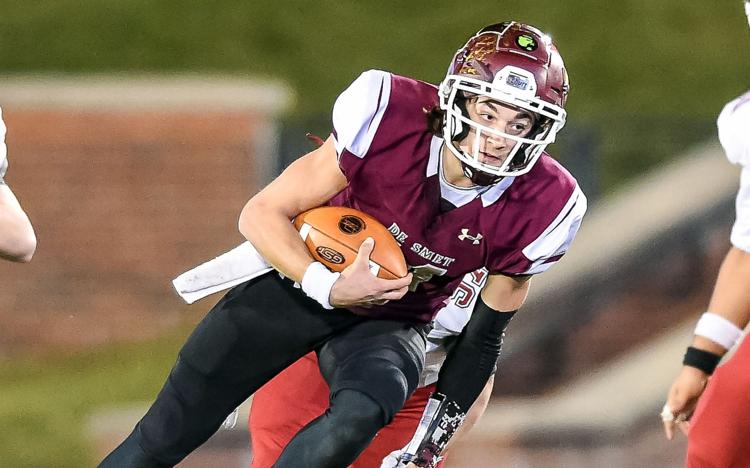 19-30-11DeSmetVsJoplinC6finalFBKemp27.JPG