DeKALB — The rain started falling in fat, steady drops as Javontez Spraggins hoisted the trophy toward the heavens.
The cold tears of angels washed over the East St. Louis football team as it let out a roar Saturday.
"We lost two of our brothers," said Spraggins, a senior offensive lineman. "We knew what we had to do. We played every game this season for them and we dedicated it to them. I'm so blessed to win a state championship with these guys."
For the ninth time in school history and the second time since 2016, the Flyers are bringing a title back to the "City of Champions."
East St. Louis defeated Prairie Ridge 43-21 to win the Class 6A championship at Huskie Stadium on the campus of Northern Illinois University. The No. 1 large school in the STLhighschoolsports.com rankings, top-ranked team in Class 6A Illinois Associated Press poll and a No. 1 seed, East St. Louis (14-0) finished the mission it started last December. The Flyers began their journey whole.
Not all of them made it to the end.
Sophomore Jermaine Falconer died in March after collapsing in the weight room and being rushed to the hospital. Jaylon McKenzie, an elite eighth-grade prospect destined to be the next star in the Flyers' lengthy lineage, was shot and killed in Venice in May.
Nicknamed "Flats" and "J Money," they were gone too soon.
"We had two angels watching over us all year," East Side coach Darren Sunkett said. "I would never wish this on no one's team but our kids are resilient. They fought all year and they worked their tails off all year to represent (McKenzie's) legacy."
It was never more evident than in the second half against Prairie Ridge (12-2). The Flyers never trailed but the Wolves answered both of their first-half touchdowns and were content to go into halftime tied at 14.
A No. 1 seed with three 6A championships of its own since 2011, Prairie Ridge received the kickoff to start the third quarter and put its best foot forward. The Wolves run an option offense that spreads the ball to a stable of ball carriers. With senior quarterback Connor Lydon pulling the strings, Prairie Ridge strung together a 13-play drive that devoured more than seven minutes off the clock. It converted on third down three times including on third-and-10 at its own 47. It was all part of the Wolves' plan to keep the Flyers' high-octane offense on the sideline.
"We're run first so that's going to eat up clock," Prairie Ridge coach Chris Schremp said. "We were milking the countdown clock in practice all week. That's something we're the opposite, we're trying to run plays as fast as possible. It was something that was on our mind to keep them off the field."
Prairie Ridge reached the Flyers' 10 before the East St. Louis defense rose up. On first down senior defensive lineman Darran Perkins dragged down senior running back Kyle Koelblinger after a gain of four. Lydon picked up two more yards before he was taken down by senior Darius Walker and senior safety Jamar'riante Burgess. On third-and-goal at the 4, senior defensive end Kevon Billingsley stuffed sophomore running back Zach Bentsen for no gain.
It was fourth-and-goal. Schremp had a choice to make. He never wavered.
"You've got to score touchdowns against this team. They just score so much," Schremp said. "We came here to win, not keep it close. We wanted to win and that's why I went for it."
After hitting on clutch passes earlier in the game, Lydon dropped back but his pass was batted down by Burgess. The Flyers had the crucial stop they needed.
Four plays into the ensuing drive, East St. Louis took the lead for good. Despite a whipping wind that kept the flags in the stadium snapped to attention, junior quarterback Tyler Macon found junior receiver Dominic Lovett streaking across the middle of the field for a 66-yard touchdown to put the Flyers ahead 20-14 with 3 minutes and 24 seconds to play in the third.
"We didn't want those guys to go up on us. We wanted to make sure we got ahead coming out at half," Sunkett said. "Those guys stepping up with that stop out of the half and the offense marching the ball down the field it turned the tide of the game."
Macon pitched his third touchdown of the afternoon when he found Lovett all alone on the first play of the fourth quarter. Senior running back DaMonta Witherspoon punched in the 2-point conversion to put the Flyers ahead 28-14. On the afternoon, Macon completed 13 of 19 passes for 304 yards and three scores. He rushed for 91 yards and a touchdown.
East St. Louis thought it had all the mojo working its way when Prairie Ridge was stripped on its first play of the ensuing drive. The Flyers dove on the loose ball near the sideline only to be ruled that they were out of bounds before they had possession. The Wolves took the ball back and put together another strong drive.
On third-and-16, Lydon found senior running back Blake Brown for a 15 yard pick up. On fourth down, Koelblinger went up the gut for a 2-yard pick up to keep the chains moving. Koelblinger ran tough all afternoon as he rushed 30 times for 142 yards.
The Wolves drove to the Flyers' 8 with eyes on making it a one-score game. On first-and-goal, Lydon didn't handle the exchange cleanly and the ball hit the turf. Perkins scooped it up, broke some tackles and outran everyone on his way to a 90-yard touchdown return. He collapsed into the end zone as the Flyers went ahead 36-14 with 6:44 remaining.
"I was tired. I'm still tired," Perkins said with a smile. "There was no hesitation. It's unbelievable, an unreal feeling."
Senior Dylan Appleton made an interception off a deflected pass to end Prairie Ridge's next drive. Witherspoon finished things off for the Flyers when he scored a 1-yard touchdown to make it 43-14 with 2:49. Witherspoon rushed nine times for 63 yards.
"I don't think there are too many teams that could beat East St. Louis today," Schremp said.
Not this day. Not with J Money and Flats sitting on the Flyers' shoulders. Not with the promise of a championship ring for McKenzie a day after what would have been his 15th birthday.
"When Jaylon was here all he talked about was he wanted a state ring," senior safety Antonio "AJ" Johnson said. "To see the work ethic he put in to achieve that goal. With him not being here we kept going, working hard every day. We got it for him. This one is for you J."
East St.Louis_PrairieRidge_6A_football_1130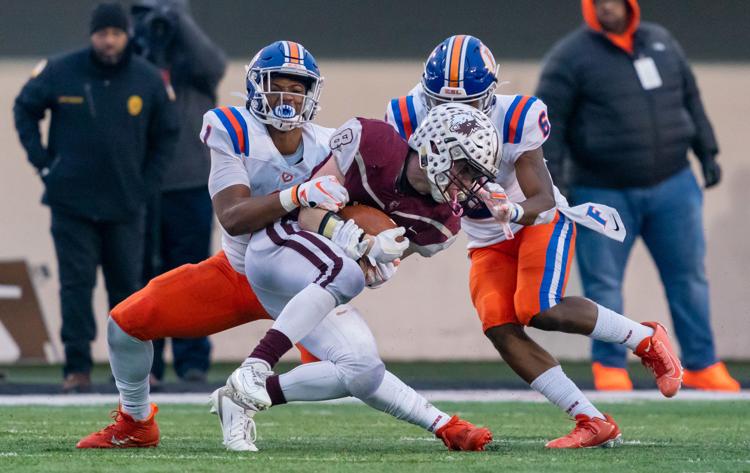 East St.Louis_PrairieRidge_6A_football_1130
East St.Louis_PrairieRidge_6A_football_1130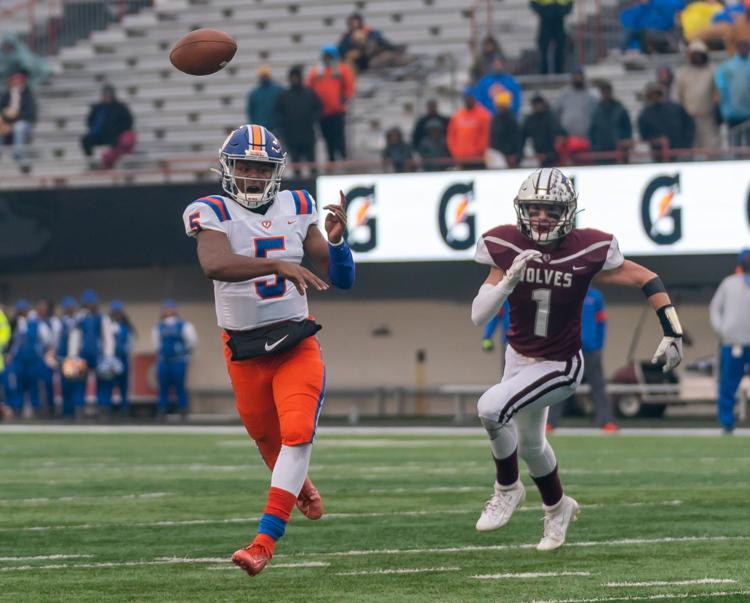 East St.Louis_PrairieRidge_6A_football_1130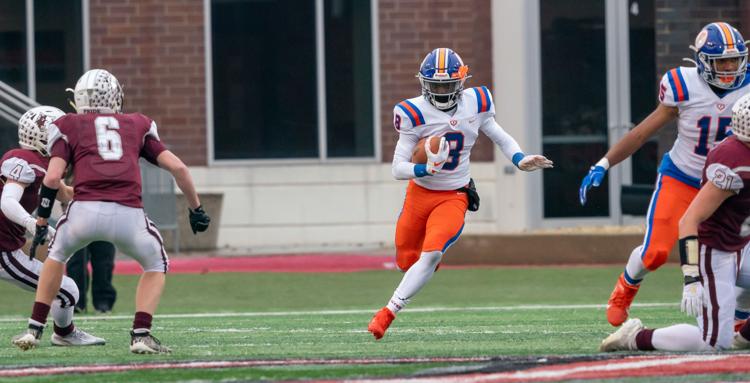 East St.Louis_PrairieRidge_6A_football_1130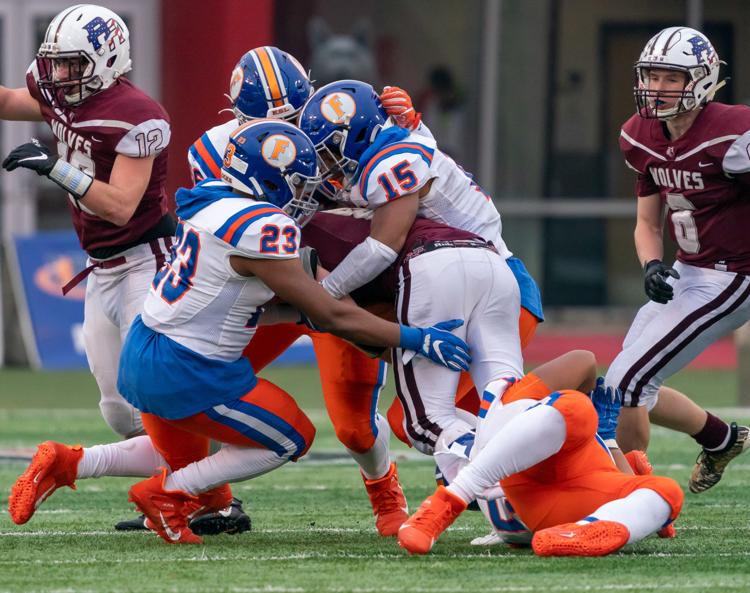 East St.Louis_PrairieRidge_6A_football_1130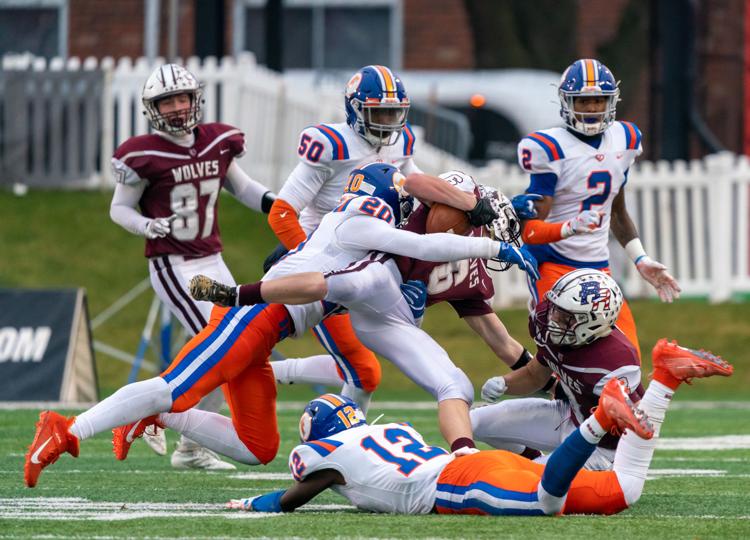 East St.Louis_PrairieRidge_6A_football_1130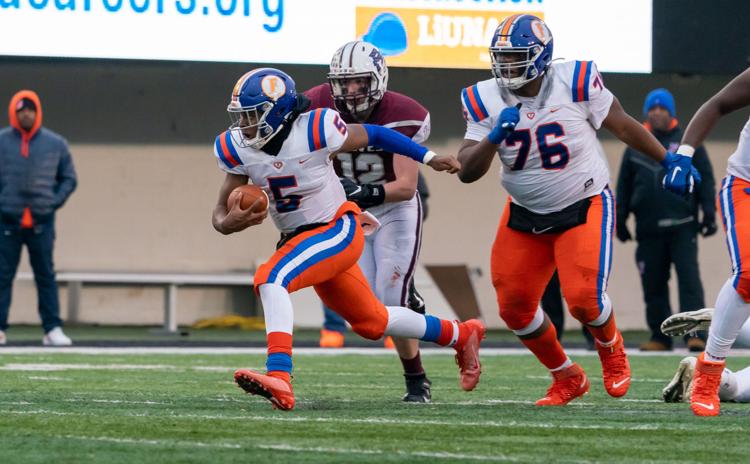 East St.Louis_PrairieRidge_6A_football_1130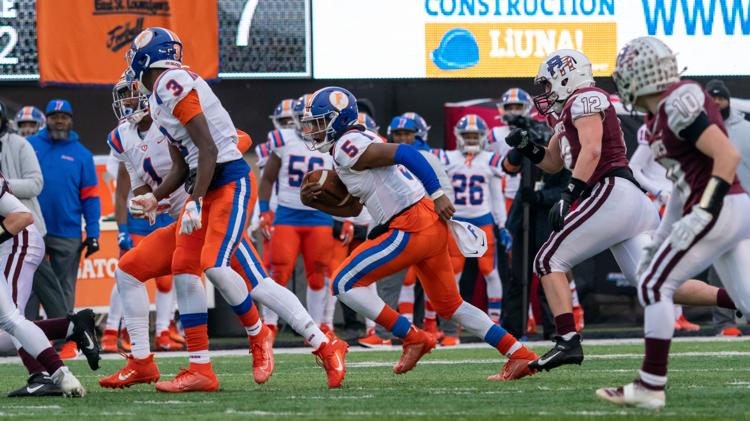 East St.Louis_PrairieRidge_6A_football_1130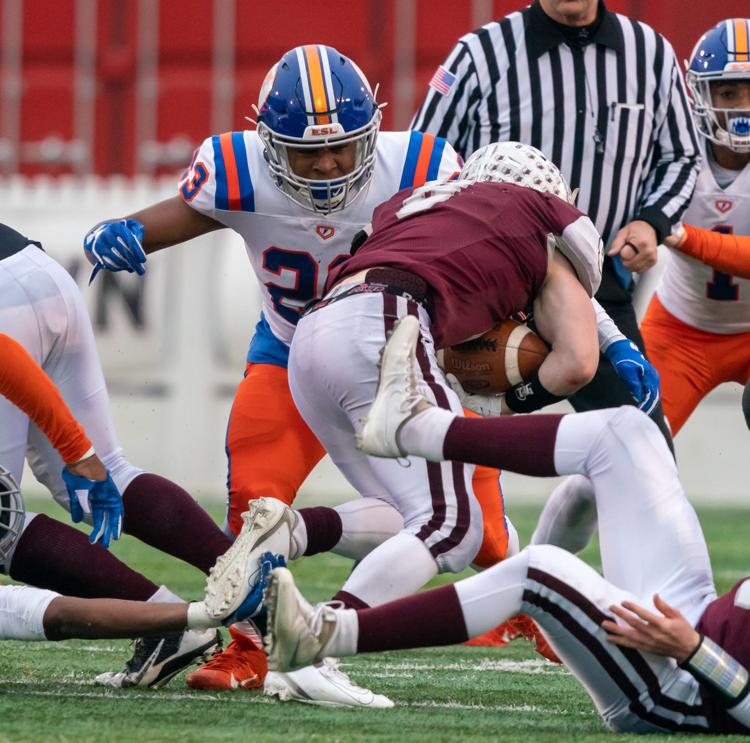 East St.Louis_PrairieRidge_6A_football_1130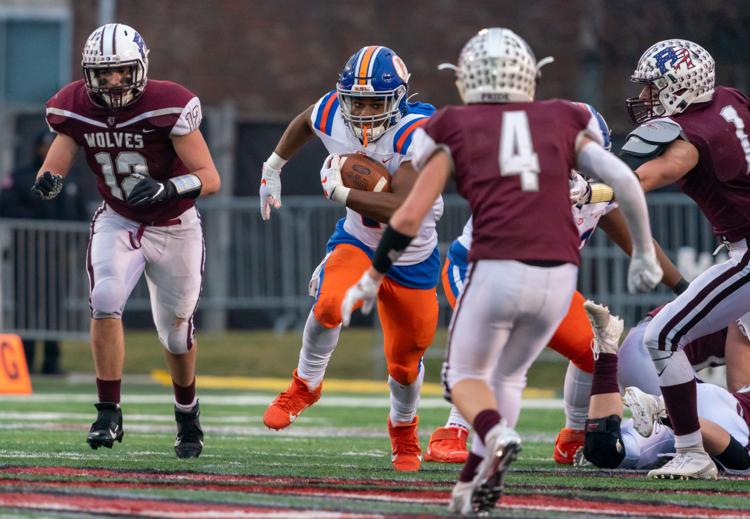 East St.Louis_PrairieRidge_6A_football_1130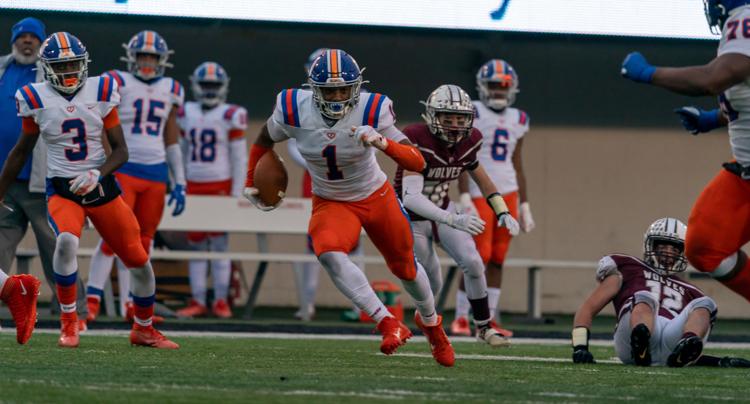 East St.Louis_PrairieRidge_6A_football_1130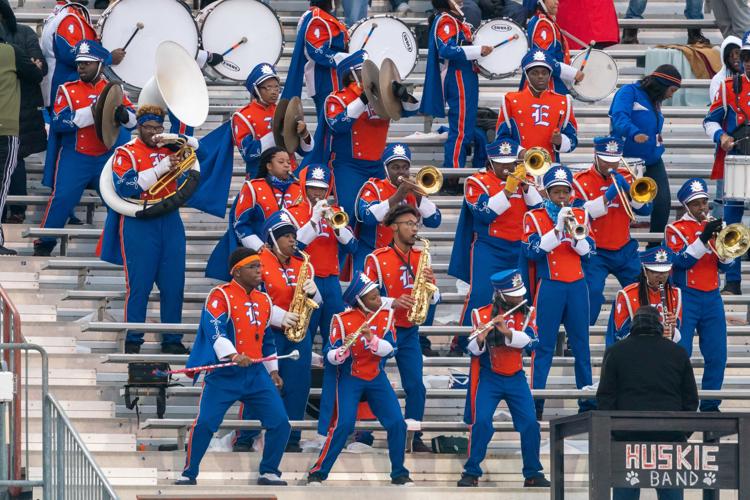 East St.Louis_PrairieRidge_6A_football_1130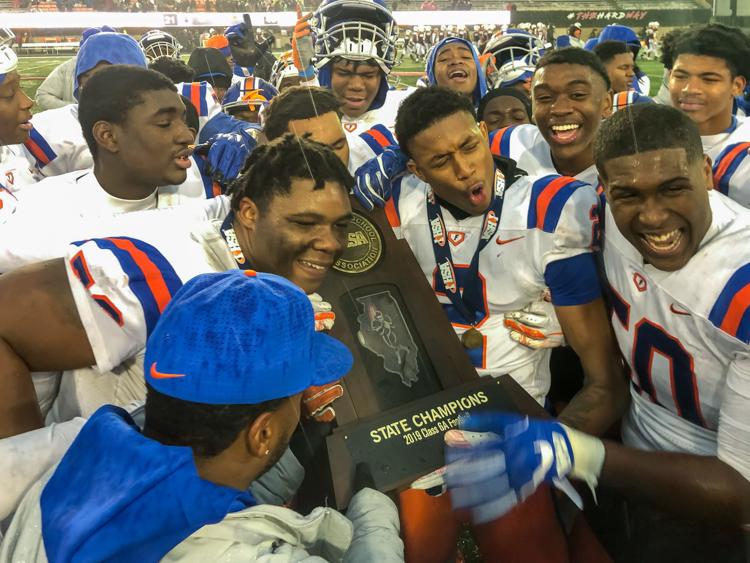 East St.Louis_PrairieRidge_6A_football_1130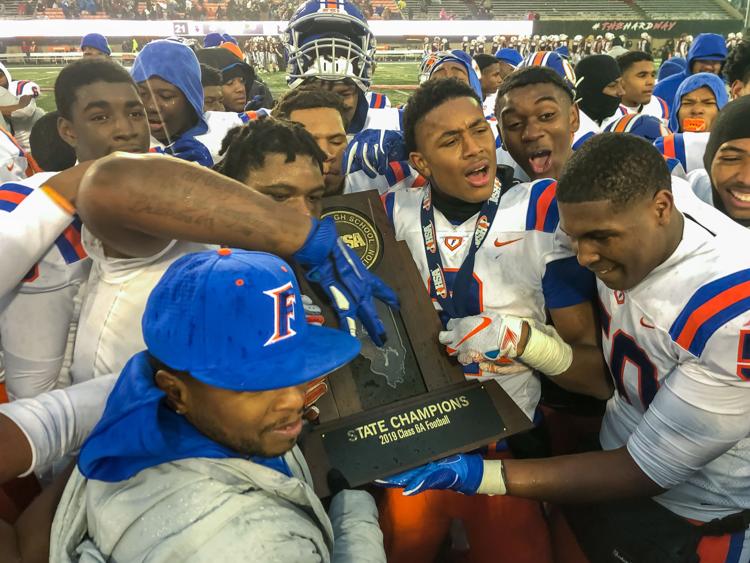 East St.Louis_PrairieRidge_6A_football_1130