O'FALLON — Jaylen Reed is among the smallest players listed on the East St. Louis football team's roster.
He earned the loudest ovation Saturday afternoon from the overflow visiting crowd at O'Fallon Township High.
In his first career start at defensive back, the 5-foot-7 and 160-pound Reed reached up and hauled in his first interception of the season and returned it 30 yards to the O'Fallon 1-yard line late in the third quarter. He stretched for the end zone but was ruled out of bounds just shy of the goal line.
"It was a big moment for me and my team," Reed said. "They've been telling me I'm going to get one this week and I finally got one. It was a good feeling."
East St. Louis had all the good vibes working as it cruised to a 51-3 win over Southwestern Conference foe O'Fallon.
The No. 1 large school in the STLhighschoolsports.com rankings and the top-ranked team in the Illinois Class 5A Associated Press poll, East St. Louis (7-0 overall, 4-0 league) took another step toward locking up its fourth consecutive Southwestern Conference championship. The Flyers can lock it up when they travel to Belleville East (2-5, 2-2) next Saturday. Through four conference games East St. Louis has given up 31 total points, 21 of which Edwardsville scored last week.
The Flyers defense has been as expected — ferocious and fierce.
"We're very unstoppable when the defense is clicking, when everyone is playing together," Reed said.
The offense isn't half bad either.
Junior quarterback Tyler Macon said the coaches expected O'Fallon (3-4, 1-3) to try and take away their rushing attack. So they took a different approach.
"We did an air raid and it turns out that went well for us," Macon said.
That would be an understatement. Macon completed 20 of 26 passes for 440 yards and four touchdowns. He hit on his first 13 passes despite receiving pressure early on in the game from O'Fallon's defensive front. With a slick side-step or a roll out Macon was able to extend the play for the moment or two he needed to find an open target with devastating results.
"They had too many guys that we couldn't block," Macon said. "So I had to improvise for my team. That's something I can do."
It doesn't hurt to have a stable of playmakers ready and waiting to catch and run. Senior receiver Antonio "AJ" Johnson Jr. caught four passes for 110 yards and a magnificent 57-yard touchdown. Senior receiver Lawaun Powell Jr. caught eight passes for 102 yards. Junior receiver Keantez Lewis caught one pass but it was a 35-yard touchdown.
But no one had the impact of Dominic Lovett. A junior receiver and kick returner, Lovett caught four passes for 186 yards and two touchdowns. Lovett opened the scoring when he turned a screen pass over the middle into a 68-yard touchdown on third-and-11 at his own 32. He ended the scoring when he returned a great punt by O'Fallon's Ian Wagner 68 yards to the house.
Lovett didn't know how far he'd rolled, he just knew that the punt was hanging in the air for an eternity before he could get his hands on it and go to work in open space where he is lethal.
"I know that mug was in the air for like 20 minutes. It was sitting in the air," Lovett said. "My eyes kind of open up and I can see everything more clearly. It's a speed kill from there, don't get caught."
Senior running back DaMonta Witherspoon rushed for 28 yards on 13 carries and scored two touchdowns.
East St. Louis has won its last four in a row against O'Fallon on the field. O'Fallon received a forfeit victory in 2015. The last time the Panthers knocked off the Flyers on the field was 2013.
Finding a way past East Side is a yearly challenge and one first-year O'Fallon coach Byron Gettis figured would be hard on his rebuilding program.
"When I talk about this program and turning it around, the kids are buying into playing hard," Gettis said. "If we play hard for four quarters more times than not we're going to be right there. Sometimes it's not on your side. Today it wasn't on our side."
O'Fallon senior running back Antoine Wooten rushed 20 times for 55 yards. Junior quarterback Ty Michael completed 5 of 18 passes for 76 yards and was intercepted once. Junior receiver Latrell Bonner caught two passes for 56 yards.
The Panthers hung around in the early going. Wagner hit a 27-yard field goal late in the first quarter that made it 7-3. The Flyers took a 27-3 lead into halftime.
"They're pretty special. I think our defense held our own against the run," Gettis said. "It's just when you have third and long and you can throw the ball 45 yards in the air to someone running up underneath it, it's tough to defend that."
East St. Louis at O'Fallon football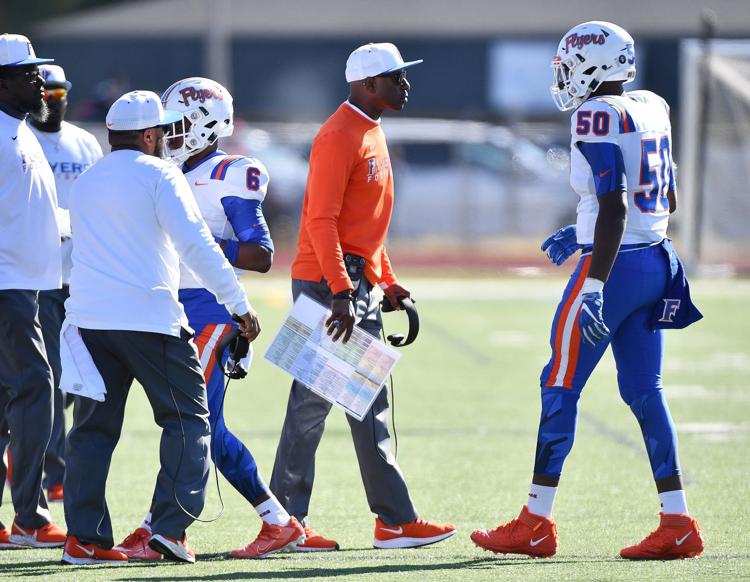 East St. Louis at O'Fallon football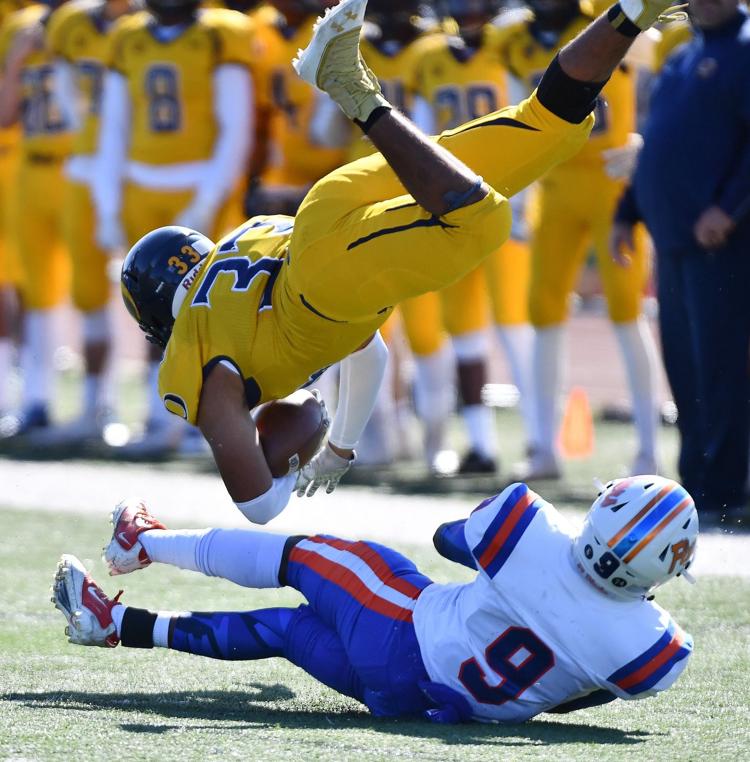 East St. Louis at O'Fallon football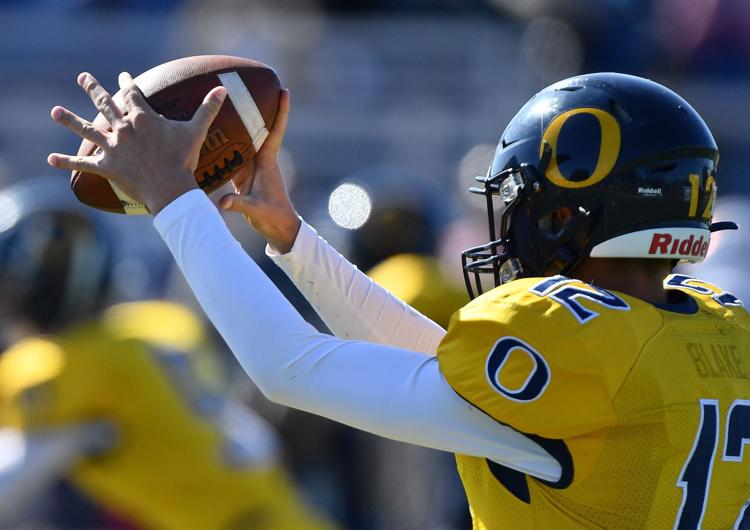 East St. Louis at O'Fallon football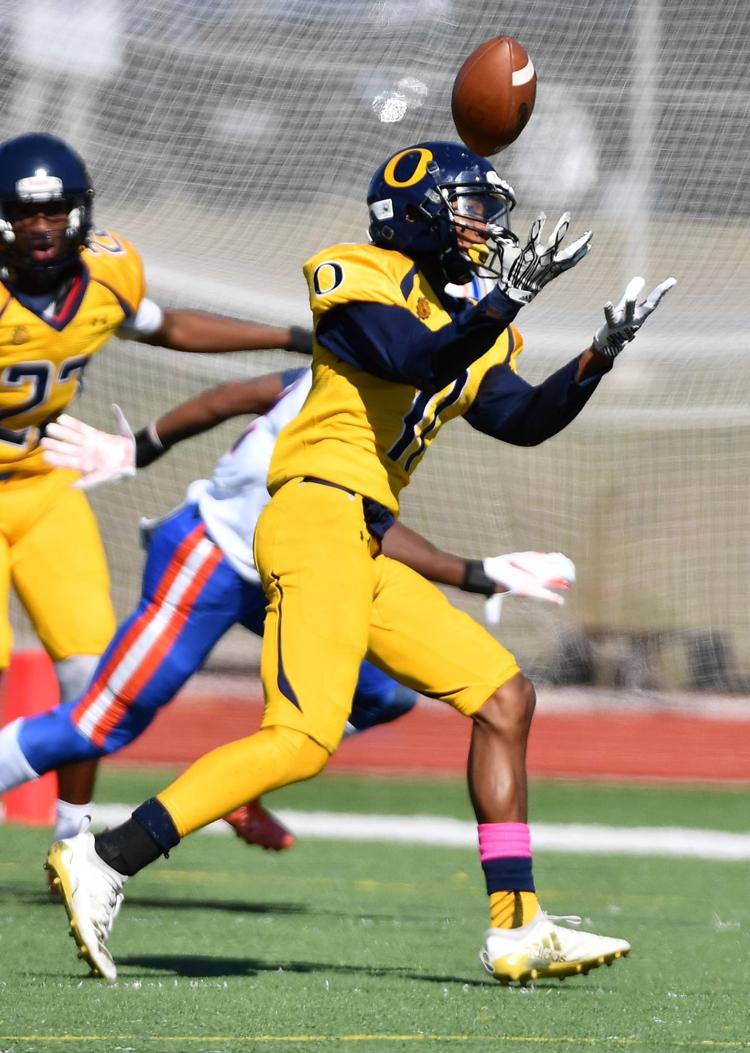 East St. Louis at O'Fallon football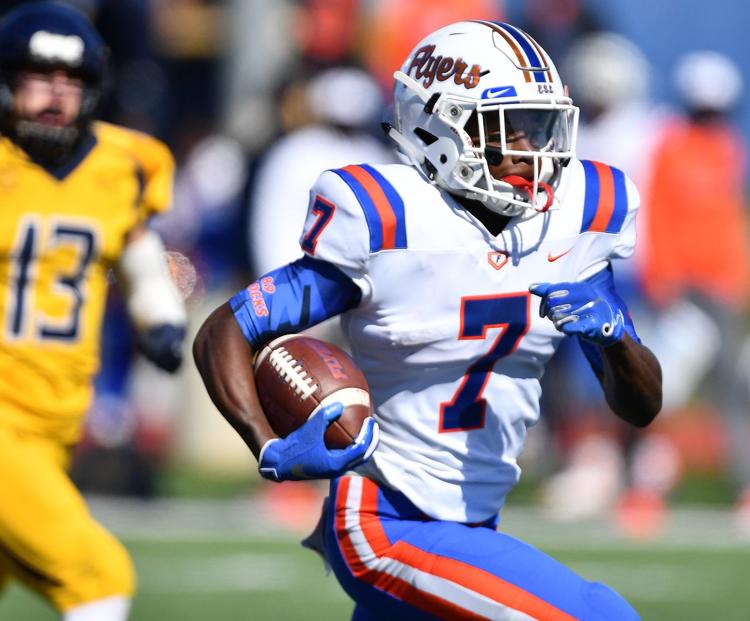 East St. Louis at O'Fallon football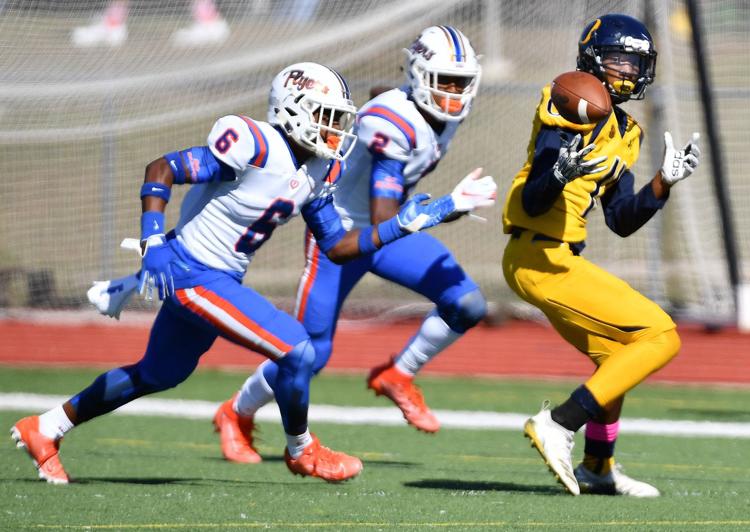 East St. Louis at O'Fallon football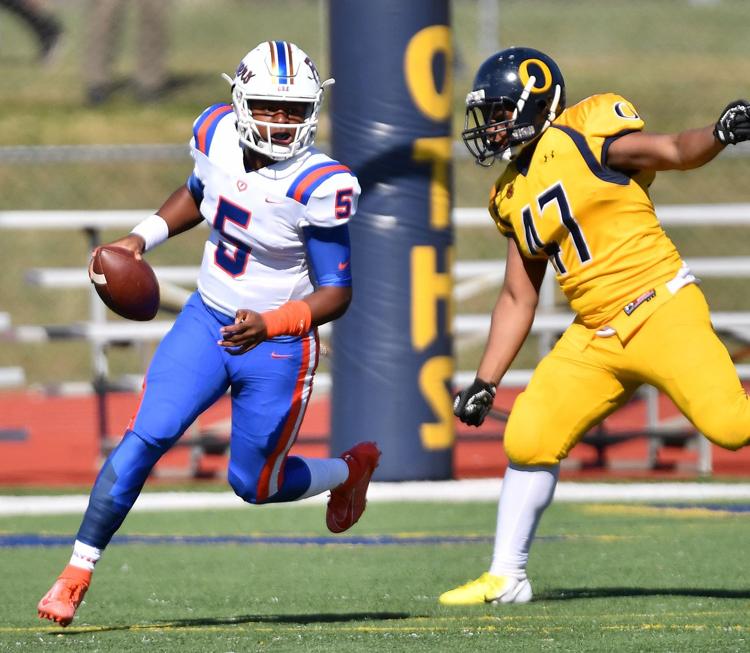 East St. Louis at O'Fallon football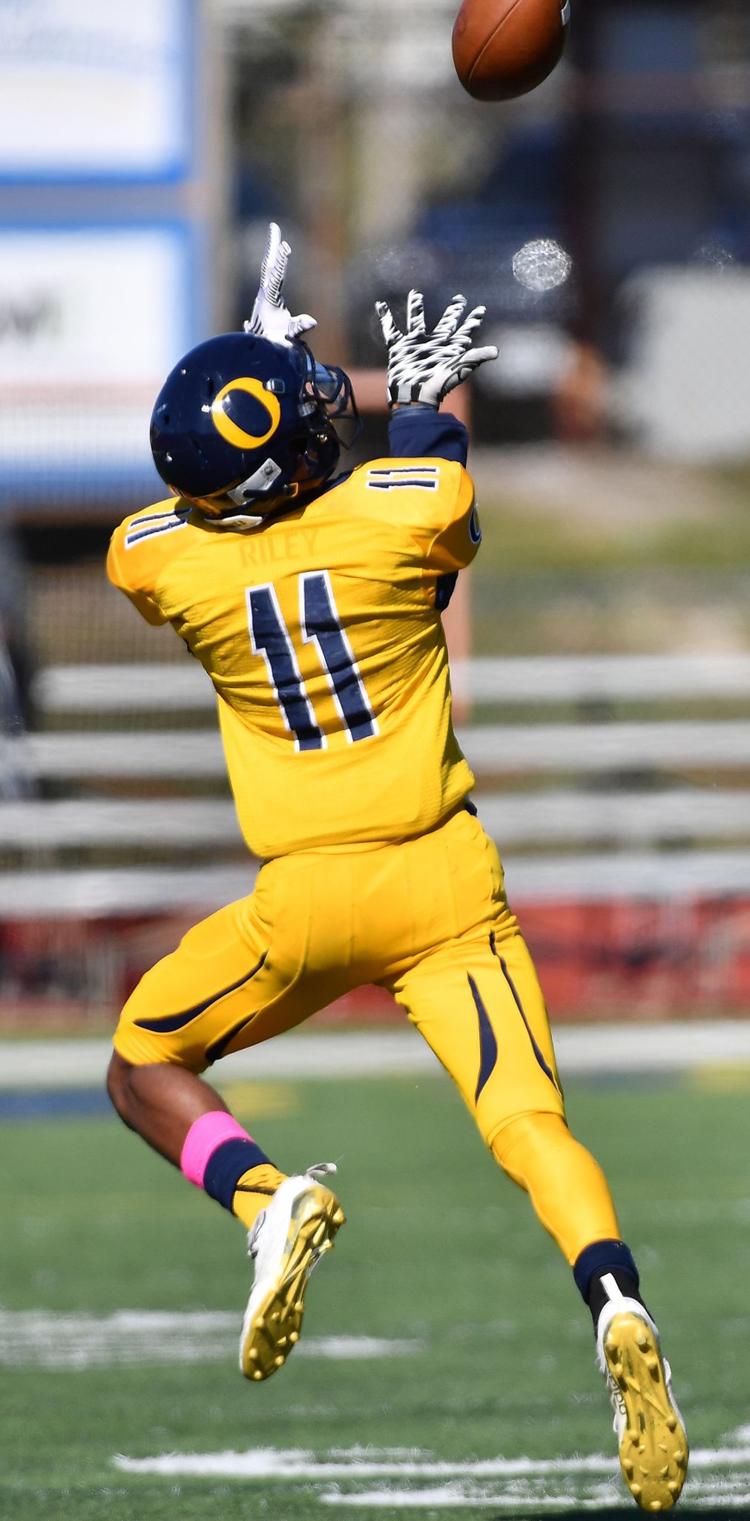 East St. Louis at O'Fallon football
East St. Louis at O'Fallon football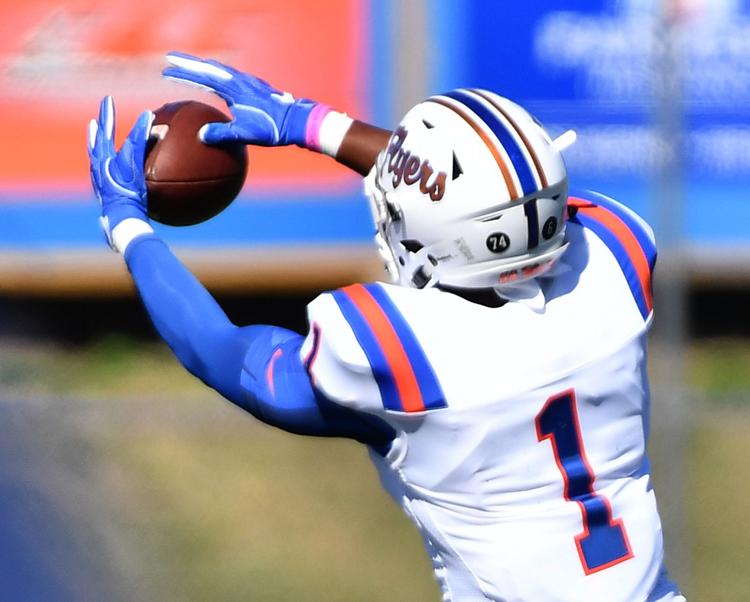 East St. Louis at O'Fallon football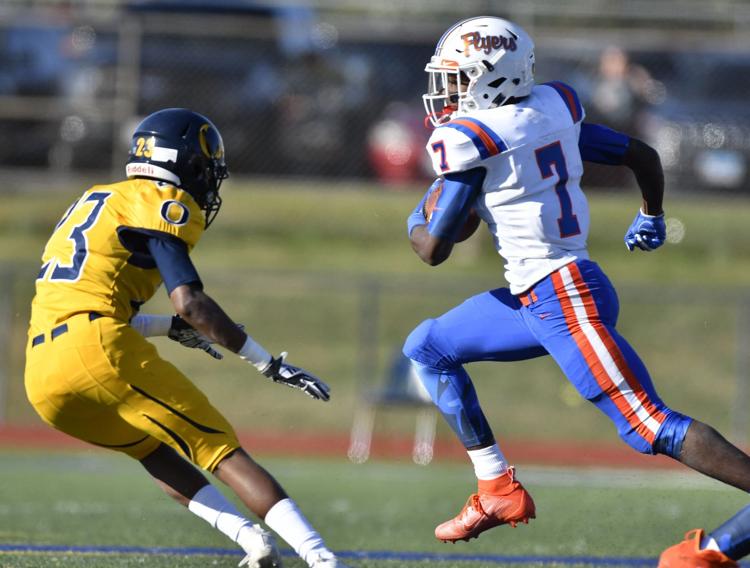 East St. Louis at O'Fallon football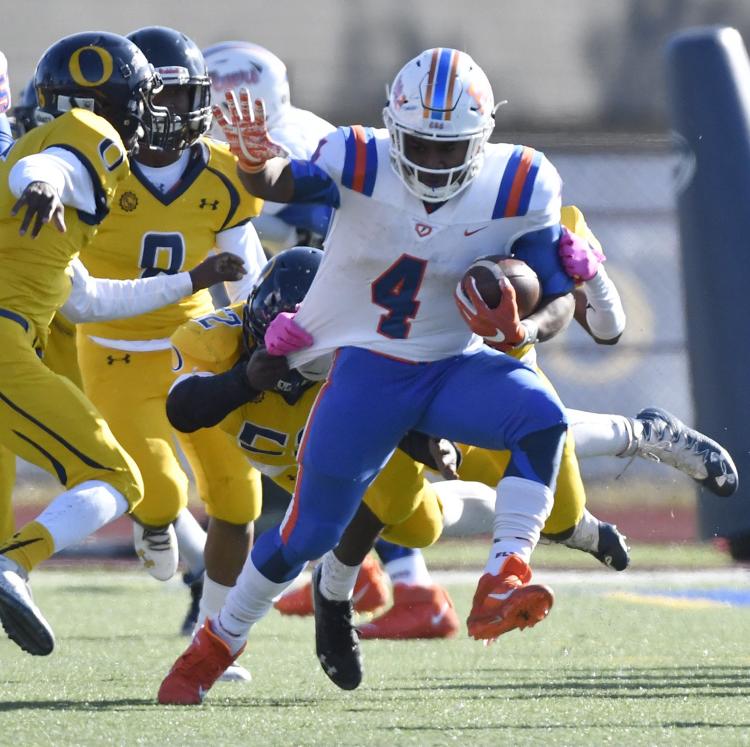 East St. Louis at O'Fallon football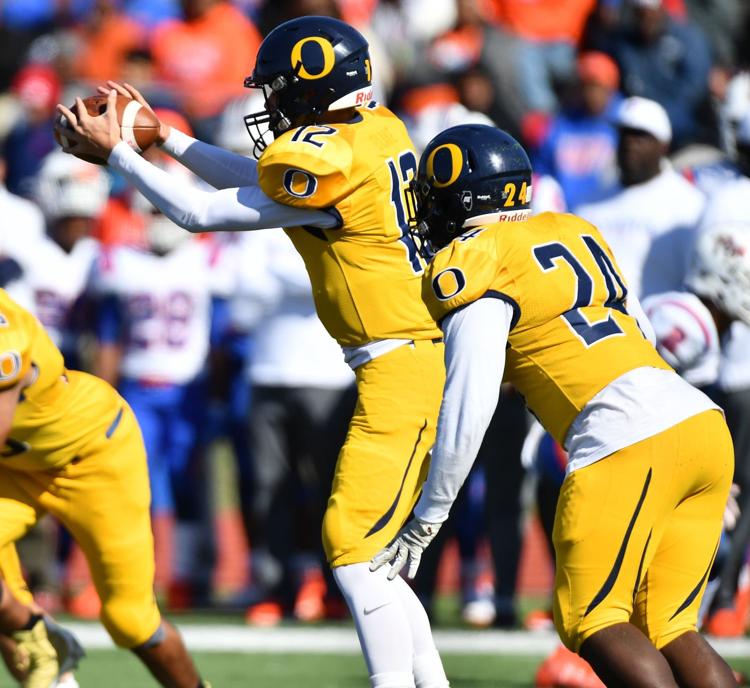 East St. Louis at O'Fallon football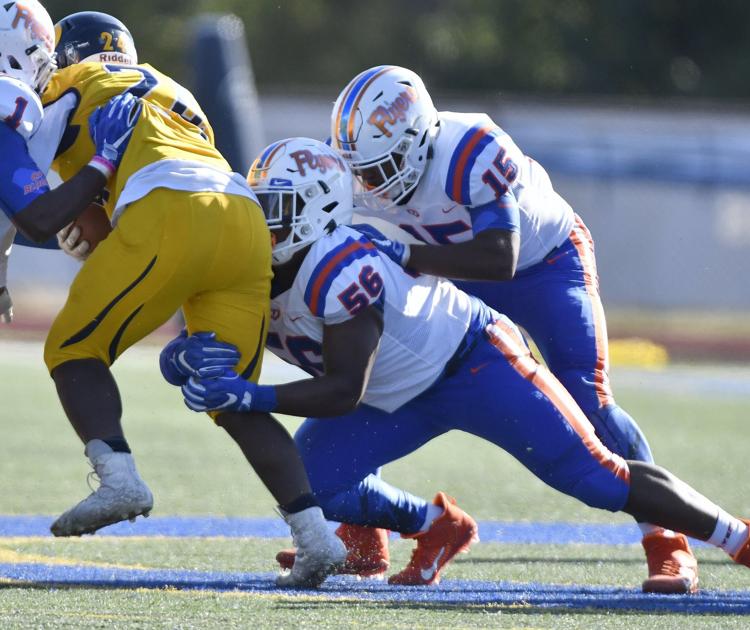 East St. Louis at O'Fallon football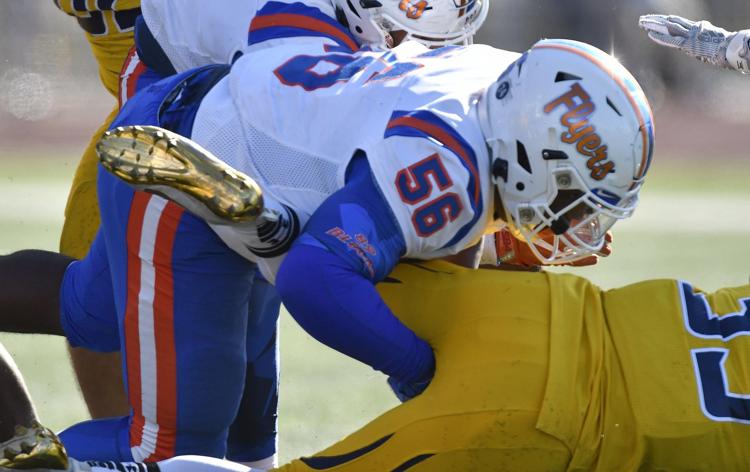 East St. Louis at O'Fallon football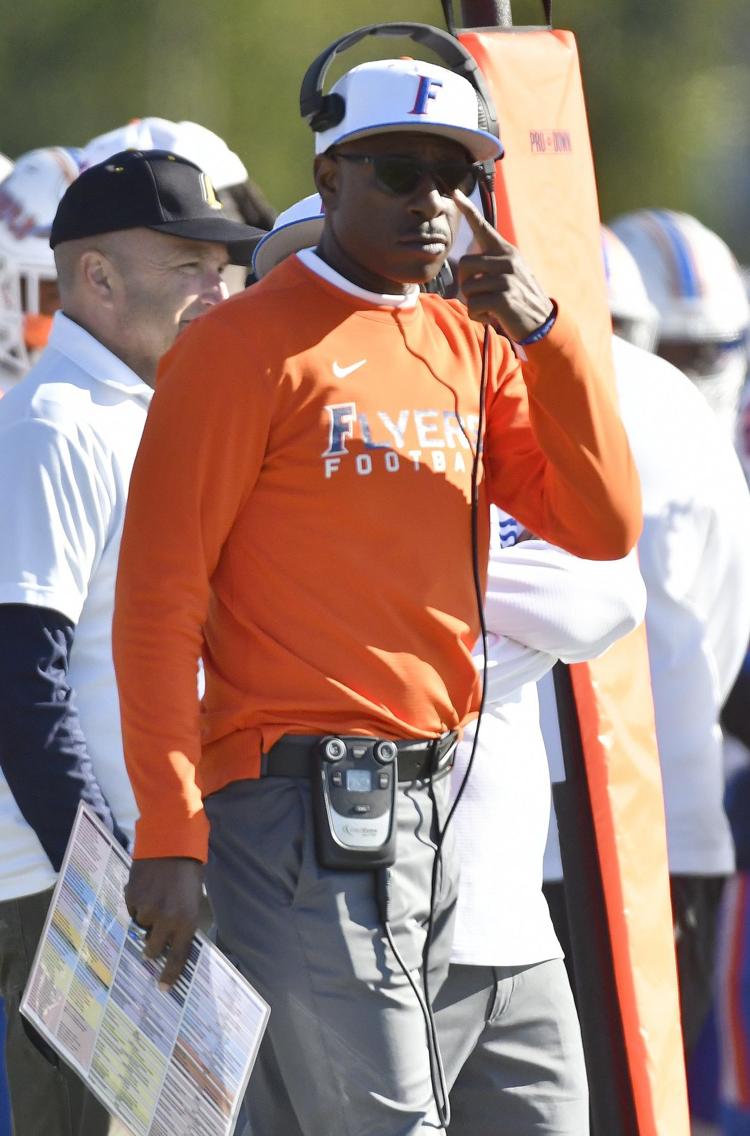 East St. Louis at O'Fallon football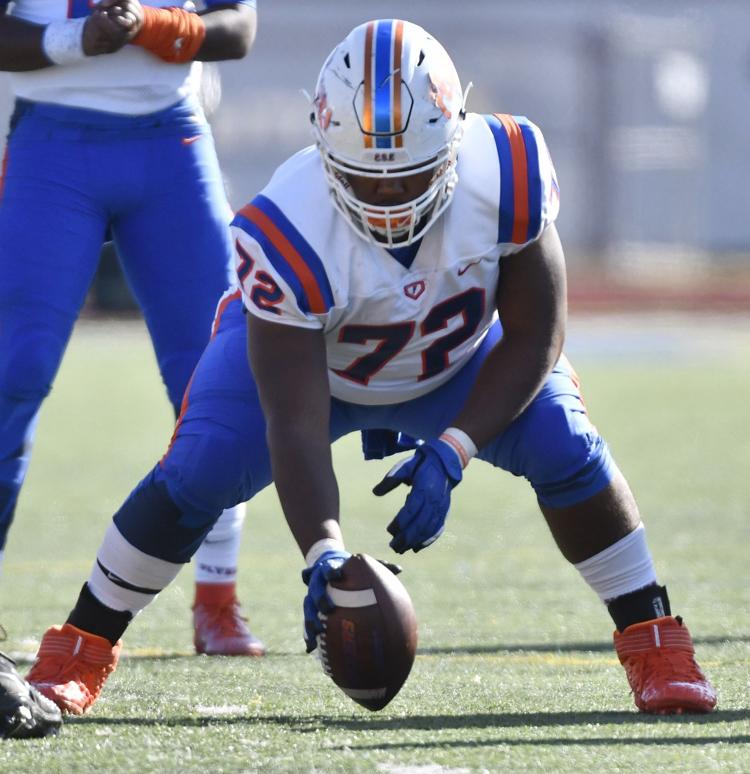 East St. Louis at O'Fallon football
East St. Louis at O'Fallon football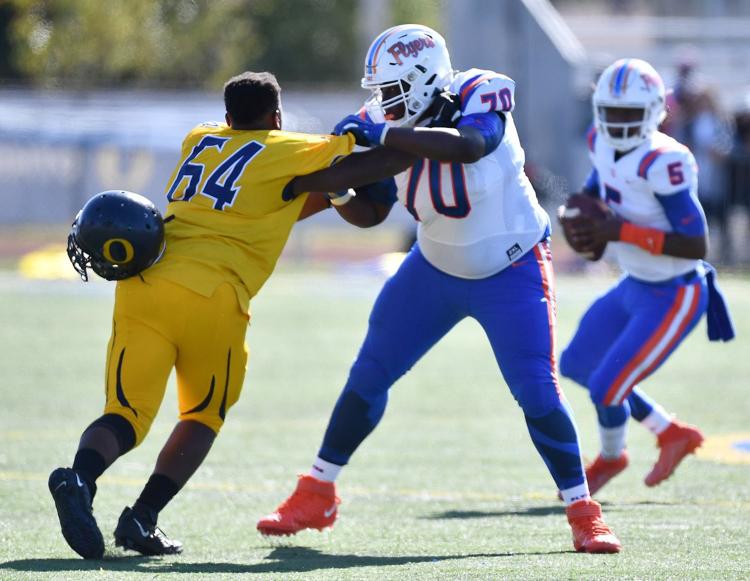 East St. Louis at O'Fallon football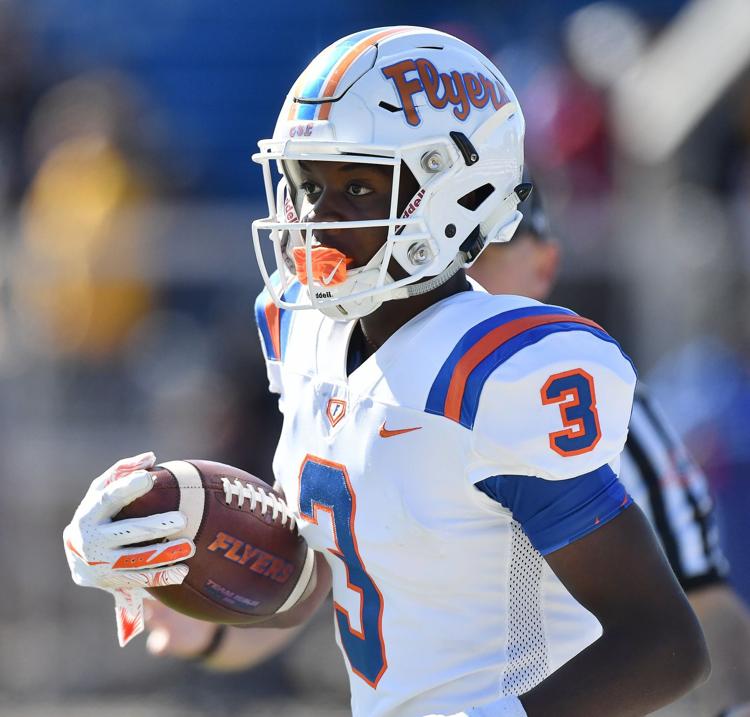 East St. Louis at O'Fallon football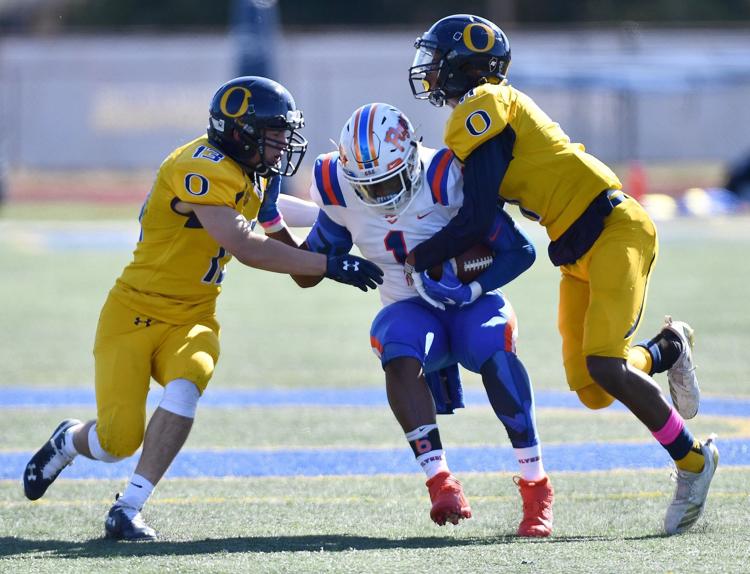 East St. Louis at O'Fallon football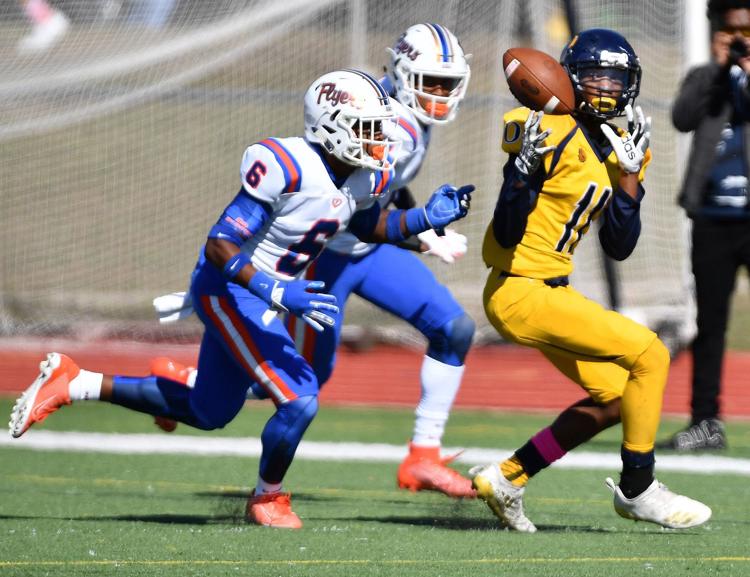 East St. Louis at O'Fallon football
East St. Louis at O'Fallon football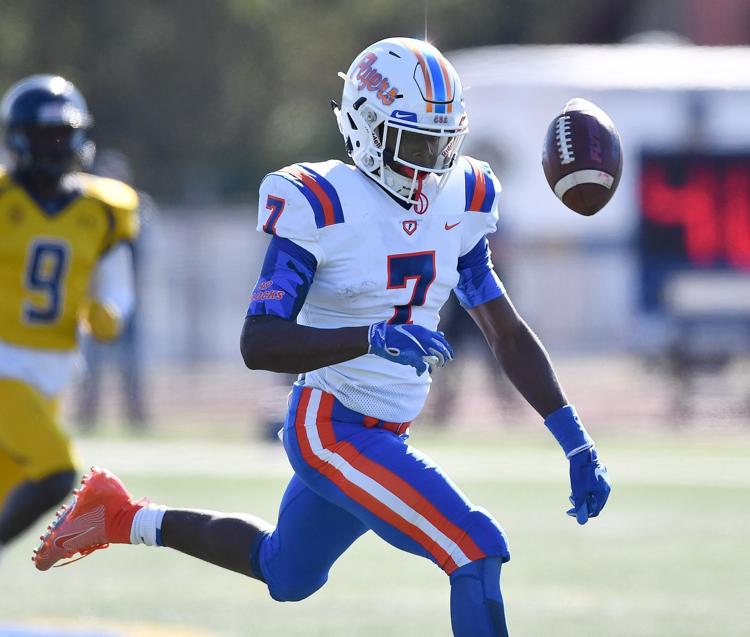 East St. Louis at O'Fallon football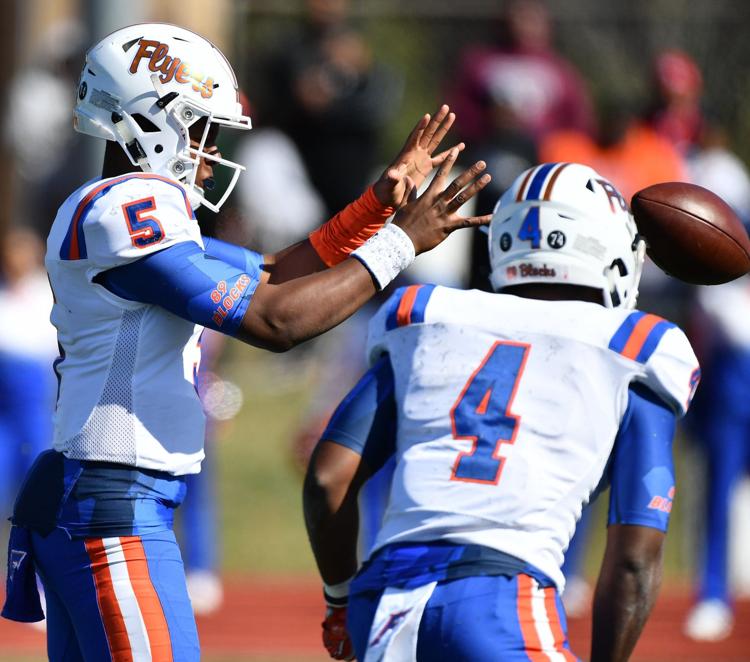 East St. Louis at O'Fallon football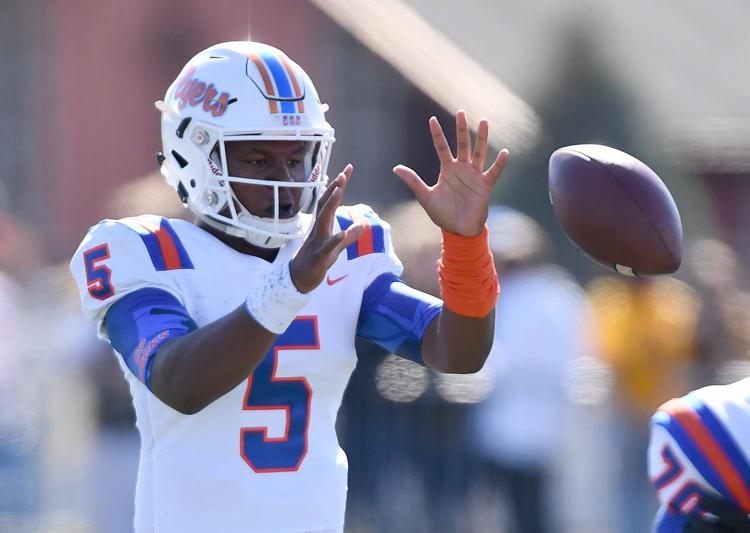 East St. Louis at O'Fallon football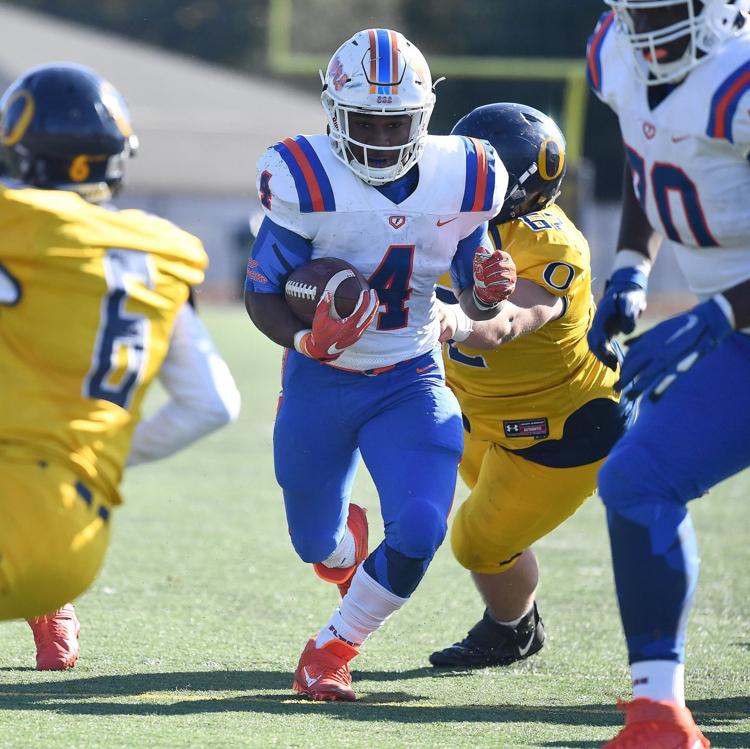 East St. Louis at O'Fallon football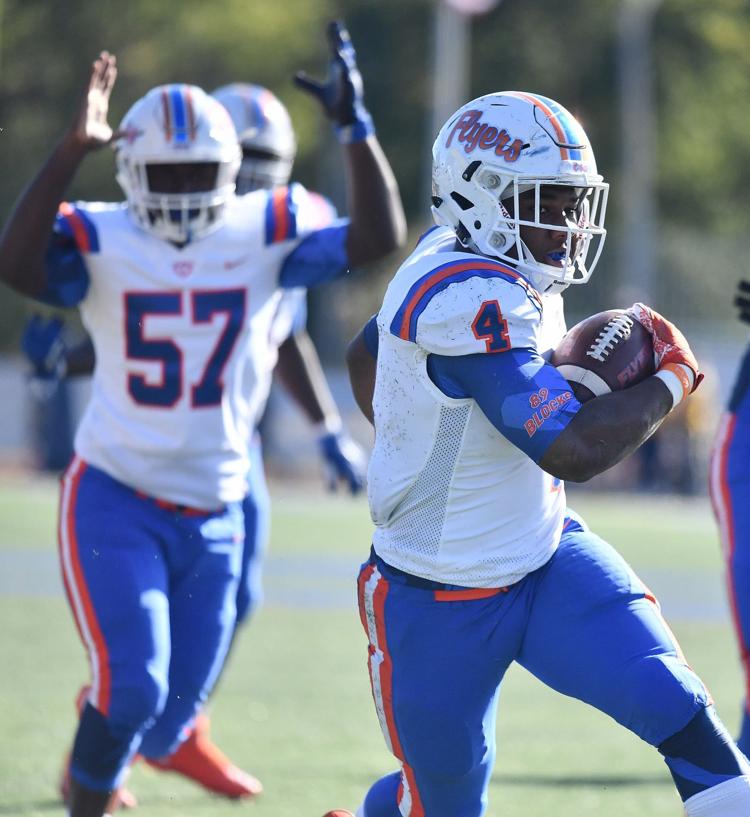 East St. Louis at O'Fallon football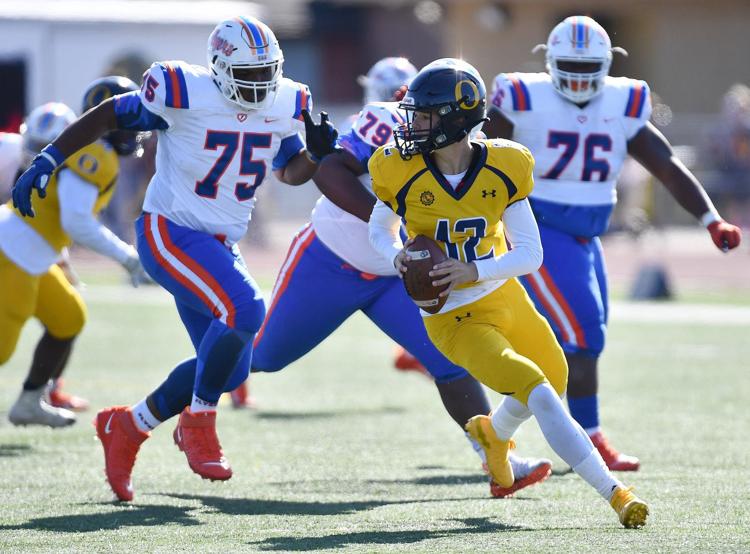 East St. Louis at O'Fallon football