EUREKA — The wait was worth it.
Especially on senior night.
The Eureka football team was stunned last year when rival Marquette beat it by a single point for its first win ever against its Rockwood School District rival. That never sat right with the returning Wildcats.
On Friday night, the Wildcats got to do something about it.
Eureka won the battle up front as it dominated Marquette 28-13 at home.
The No. 10 large school in the STLhighschoolsports.com rankings and the No. 5 team in the Class 5 Missouri Media poll, Eureka (7-1 overall, 4-0 Suburban West-American) scored on its opening drive and led wire-to-wire in its revenge win.
"The whole week we were thinking about that," Eureka senior linebacker Jake McCollum said. "The coaches would bring it up every single day. We brought it up every single day. We weren't going to let what happened last year happen again."
Eureka has leaned on its defense all season. Friday was no exception. The Wildcats devised a game plan to limit Marquette standout running back Chris Kreh from fueling the offense. As Kreh goes, so go the Mustangs.
The Wildcats never let him get going. Kreh rushed for 54 yards on 14 carries. He caught three passes for 58 yards, 38 of which came on a touchdown pass in the third quarter.
"Every play we had to know where he was," McCollum said. "He's a good playmaker. We contained him and we won the game. That was key."
Eureka showcased a balanced offense as junior quarterback Carter Davis whipped the ball to five different receivers as he completed 18 of 27 passes for 182 yards and two touchdowns. Senior Zach Valentine led the way with six receptions for 43 yards and a touchdown. Senior receiver Marvin Brown caught just one pass but it was a 32-yard strike over the middle that let the Wildcats take a 21-7 lead into halftime.
Behind his five big body guards, senior running back Teddy Bielecki did yeoman's work. On his first 21 carries he never managed more than five yards. On his 22nd he busted loose for a 35-yard scamper that all but extinguished the flicker of hope Marquette held in the fourth quarter. Bielecki rushed 26 times for 112 yards.
Davis wasn't shy about tucking and running when the chance presented itself, either. The signal caller rushed for 61 yards on five carries and scored the first touchdown on a 21-yard scramble.
Marquette thought it had something cooking early in the third quarter when senior quarterback George Williams found Kreh for his touchdown to cut the lead to 21-13 with 5 minutes and 10 seconds to play in the third.
But the Wildcats answered right back.
"We got that score then they got back to what they're good at," Marquette coach Michael Stewart said. "They started getting some exterior edge runs which we didn't account for because their passing game was so effective in the first half. You take away one, they start gashing you with the other."
The No. 9 large school and No. 8 in Class 6, Marquette (7-1, 2-1) was never able to consistently win its battles up front with Eureka's line. For a team that builds its offense around a power rushing attack, that's a recipe for trouble.
"Let's be honest, people know we're going to run the ball and they're going to load the box," Stewart said. "They lowered their pad level and got beneath us and were able to get some quick stops early on which hurt our momentum."
Williams completed 9 of 19 passes for 130 yards, two touchdowns and was intercepted once. He was under pressure much of the night and even when he wasn't Eureka's defense didn't give him his first or second reads which led to more pressure coming his way.
"We were able to keep (Williams) in the pocket," McCollum said. "We know he's good at scrambling and he had a few good scrambles but as long as we could keep him the pocket we'd be in good shape."
19-18-10Marquette@EurekaFBKemp04.JPG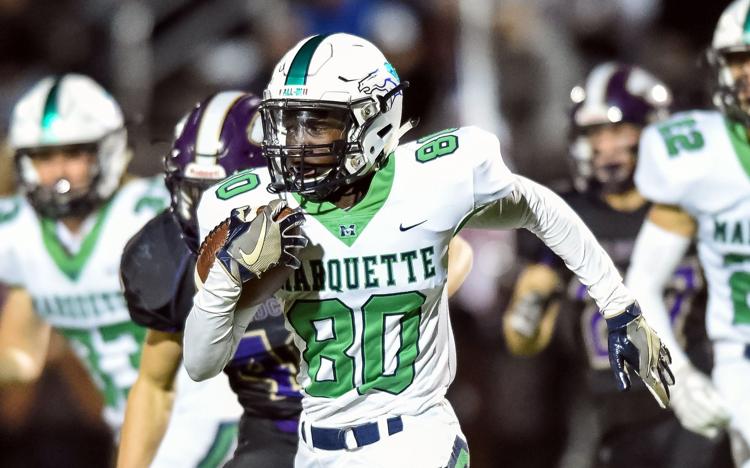 19-18-10Marquette@EurekaFBKemp05.JPG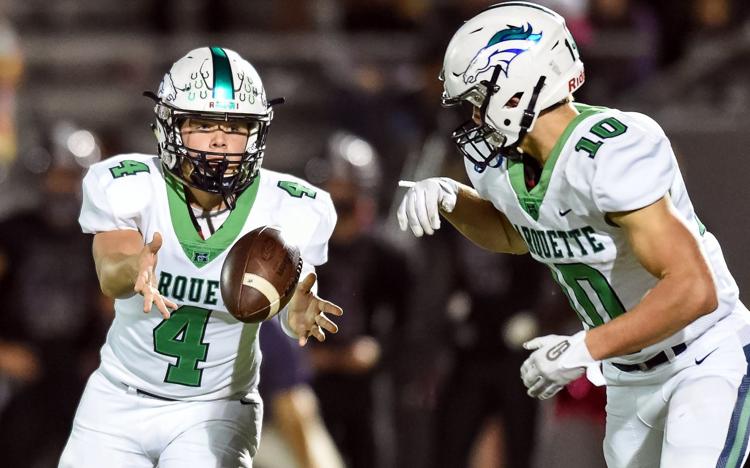 19-18-10Marquette@EurekaFBKemp02.JPG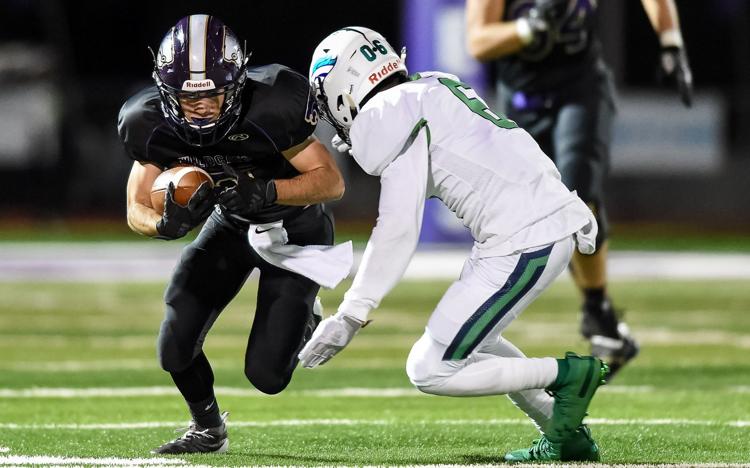 19-18-10Marquette@EurekaFBKemp03.JPG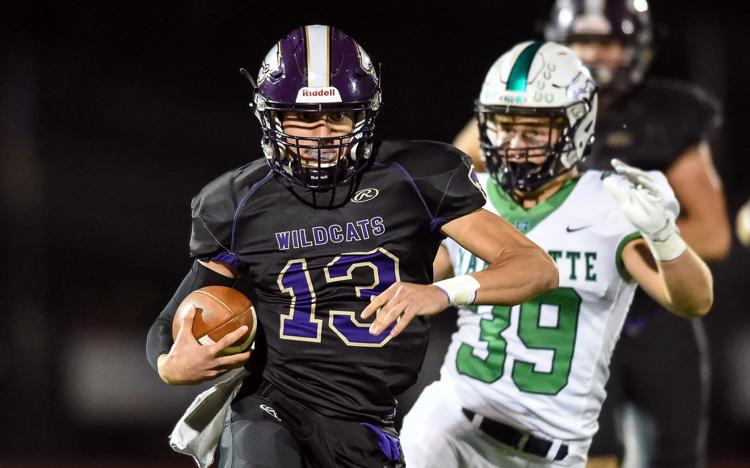 19-18-10Marquette@EurekaFBKemp10.JPG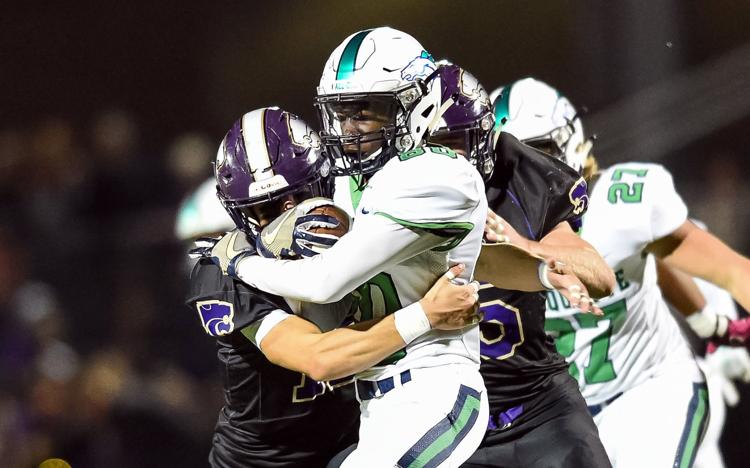 19-18-10Marquette@EurekaFBKemp01.JPG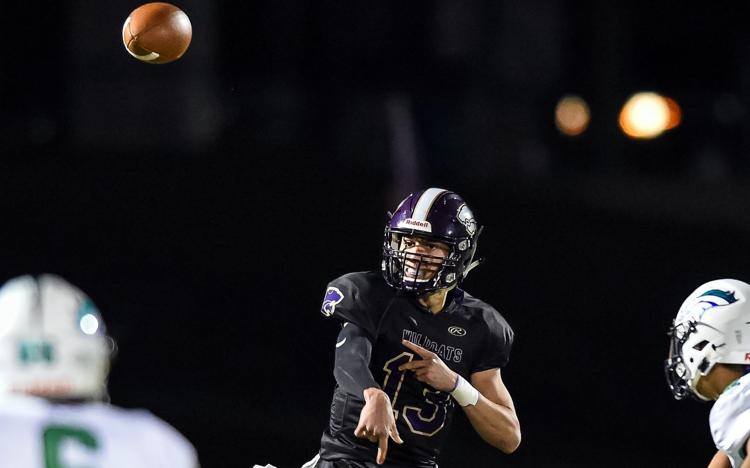 19-18-10Marquette@EurekaFBKemp06.JPG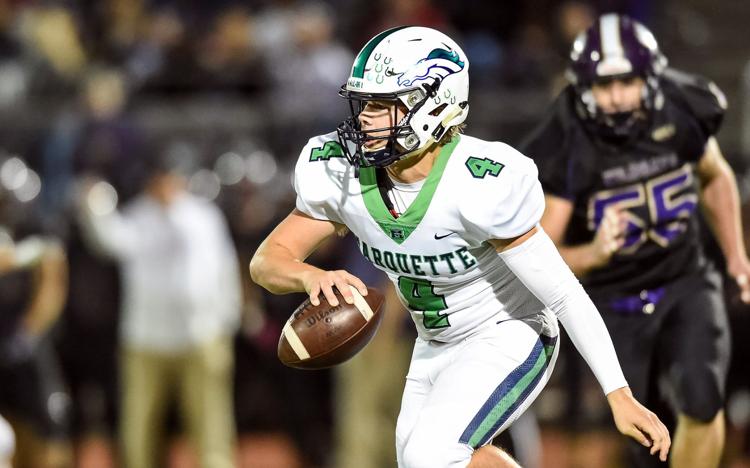 19-18-10Marquette@EurekaFBKemp07.JPG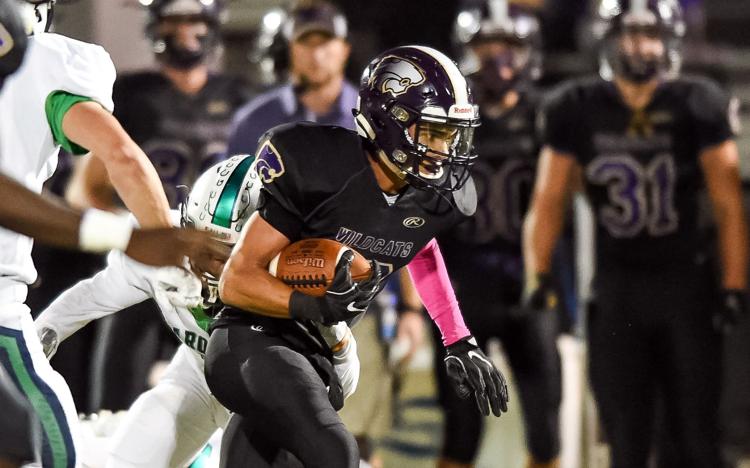 19-18-10Marquette@EurekaFBKemp08.JPG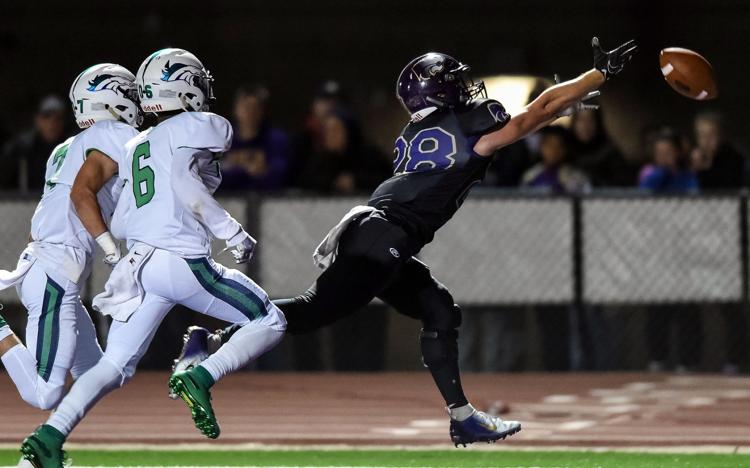 19-18-10Marquette@EurekaFBKemp09.JPG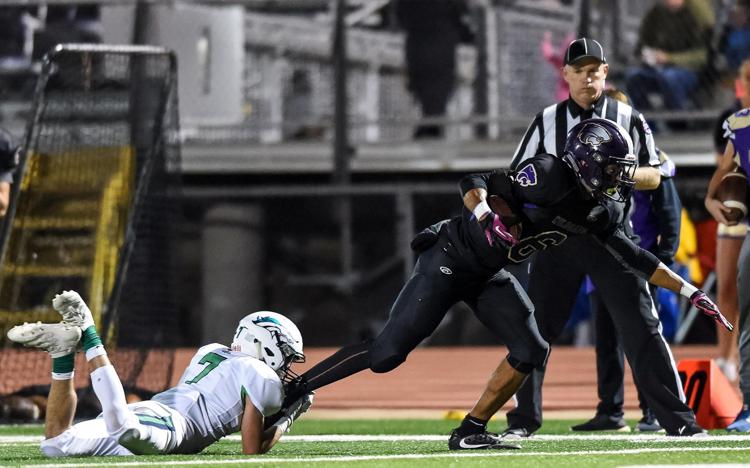 19-18-10Marquette@EurekaFBKemp11.JPG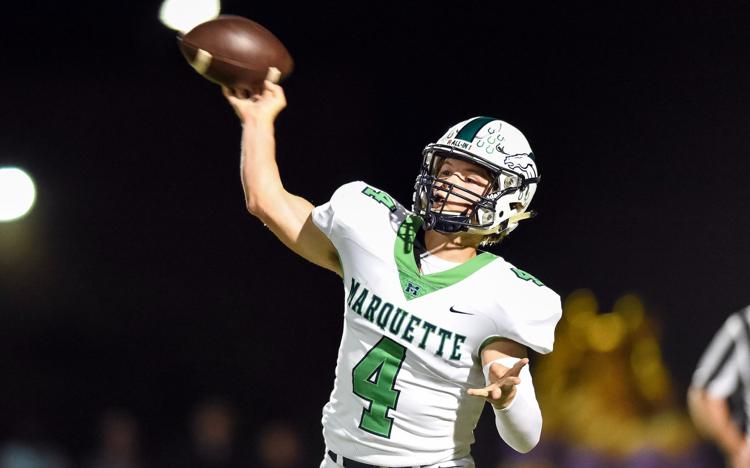 19-18-10Marquette@EurekaFBKemp12.JPG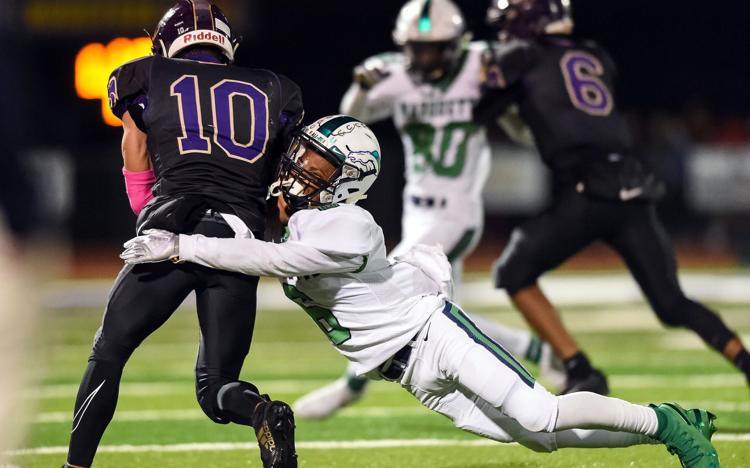 19-18-10Marquette@EurekaFBKemp13.JPG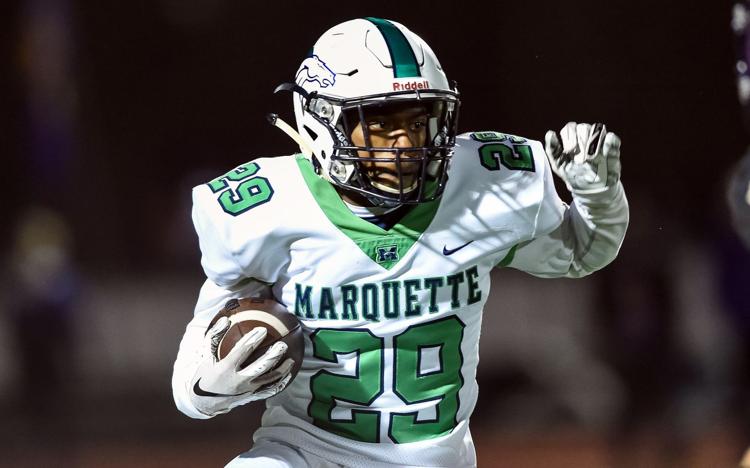 19-18-10Marquette@EurekaFBKemp14.JPG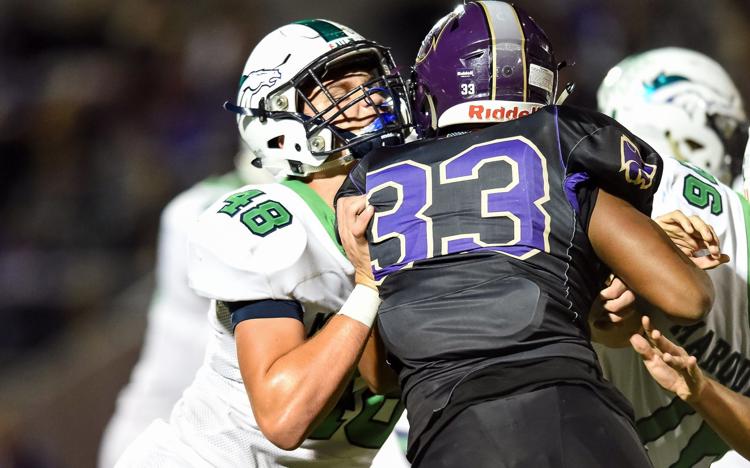 19-18-10Marquette@EurekaFBKemp15.JPG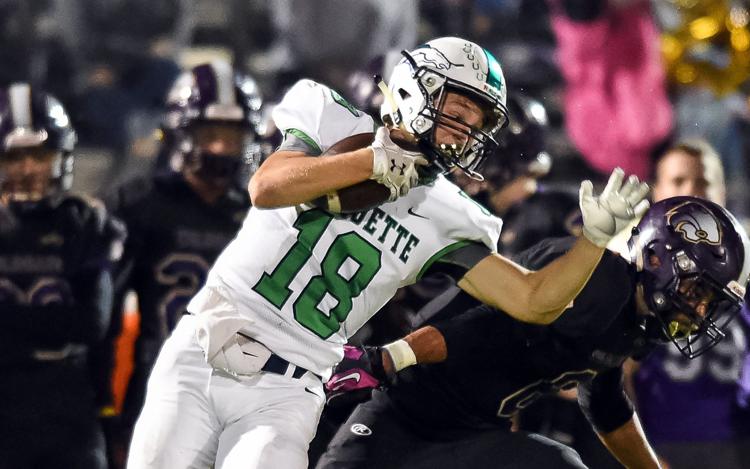 19-18-10Marquette@EurekaFBKemp16.JPG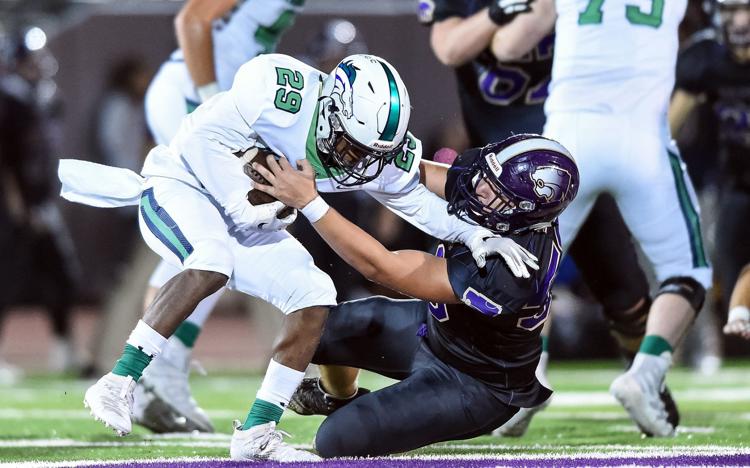 19-18-10Marquette@EurekaFBKemp17.JPG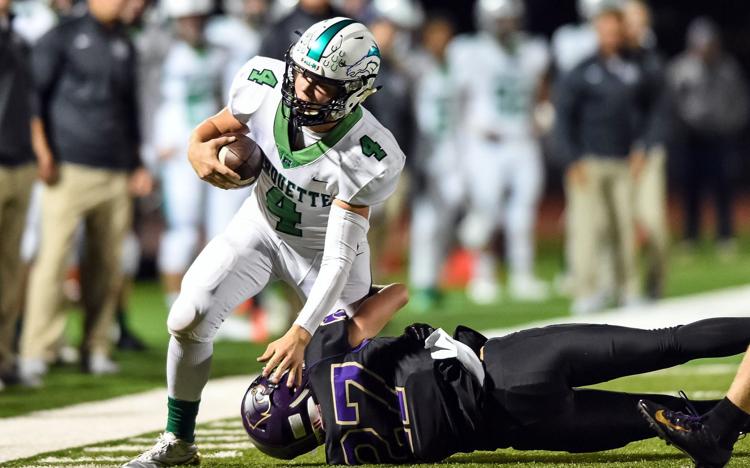 19-18-10Marquette@EurekaFBKemp18.JPG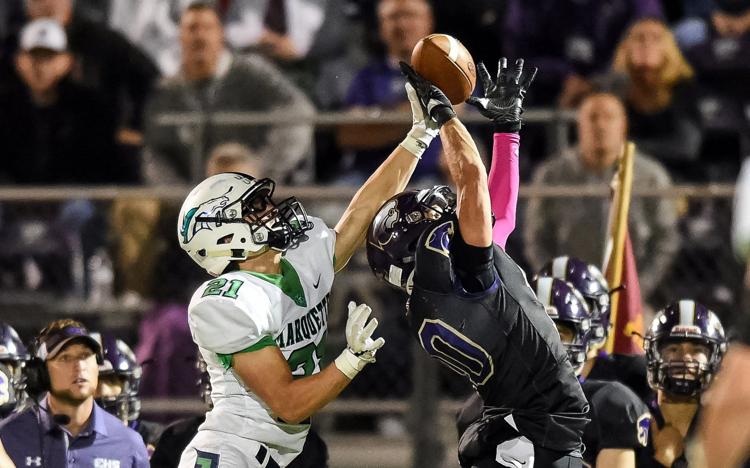 19-18-10Marquette@EurekaFBKemp19.JPG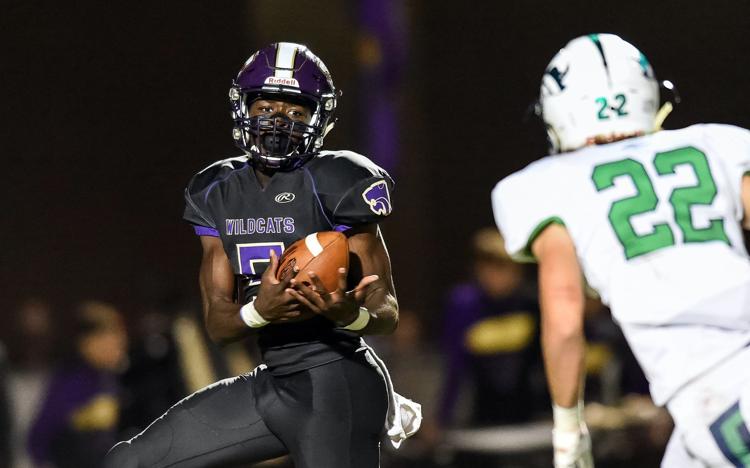 19-18-10Marquette@EurekaFBKemp20.JPG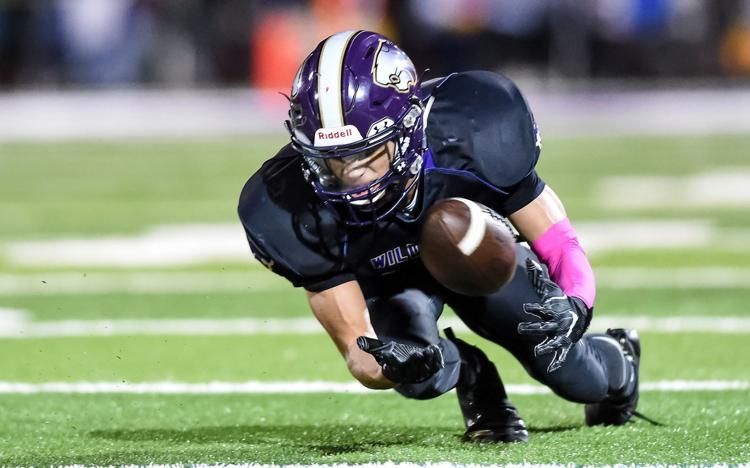 19-18-10Marquette@EurekaFBKemp21.JPG