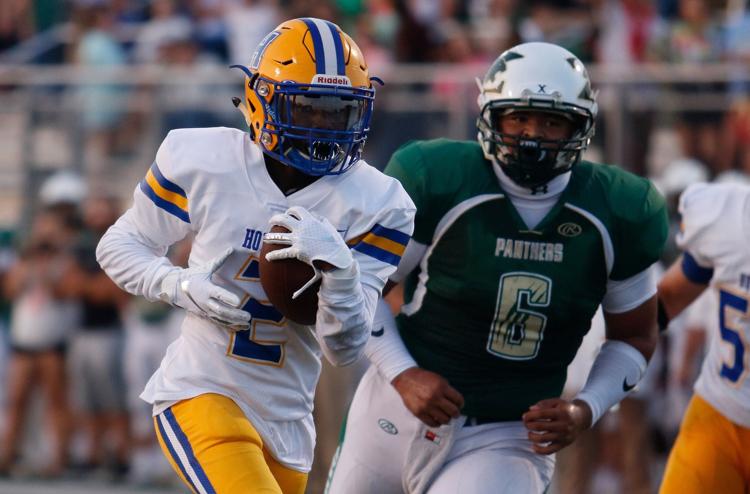 Last season: Fort Zumwalt North 10-2, lost in a Class 5 quarterfinal; Francis Howell 7-4, lost in a Class 6 district semifinal.
On Fort Zumwalt North: Returned its entire offensive line and shifts Cairo Payne from slot receiver role to quarterback, a position he played in the Panthers' feeder program. Run-heavy offense will fit Payne, who averaged 13 yards per touch last season. ...Defense is led by senior linebacker Max Martin, who made 107 tackles and four sacks as a junior.
On Francis Howell: Nearly knocked off the Panthers in last year's opener before falling in overtime. Returns standout running back Gideon Niboh, who rushed for 876 yards and 13 touchdowns. Senior tackle Drake Heismeyer returns to anchor the offensive line. He's verbally committed to Missouri. ...Defense brings back nine starters, including senior linebacker Charlton Watson Jr., who had 111 tackles, four sacks and two interceptions last season. Faces Fort Zumwalt North to open the season then follows by hosting Kirkwood in Week 2.