O'FALLON, Mo. — Jake Murphy remembers being a kid and watching his high school quarterback hero lead his favorite team to a state semifinal.
"Since 2010 when Drew Hare and them were here, it's something I've been thinking about," said Murphy, now a senior quarterback for Fort Zumwalt West. "I was sitting up in those stands and it's something I've been wanting to do since that moment. I hope I see kids up there looking at us and wanting to do it too."
Murphy did all he could to make some more memories for Jaguars fans with three first-half touchdown passes to senior receiver Max Koviak, as Zumwalt West rolled to a 27-0 win over Troy in the Class 6 District 2 championship Friday night at Zumwalt West's Dave Hoekel Stadium.
"It's expected at this point. It's been long enough now," Koviak said of his connection with his QB. "Two of the touchdowns we called on the field and one was a makeup on a scramble out of the pocket."
Top seed Zumwalt West (10-2) advanced to host Joplin (12-0) in a Class 6 semifinal at 3 p.m. on Saturday. It's the Jaguars' first state semifinal berth since falling to Rock Bridge in 2013.
"I just want to thank God for the ability to coach these young men. They've been nothing but great," Zumwalt West first-year coach Ben Pike said. "When we started this season, no one expected us to be playing in the final four. To have a team that has no Division I kids and get to a final four, that's what makes it special."
Third-seeded Troy (8-4) fell short in its first district title game appearance, but the Trojans are on the right track after their first back-to-back winning seasons in recent memory.
"While it's still a raw taste, and it always is when you're in the relationship business, as the dust settles, we'll certainly reflect," Troy coach Ryan Nesbitt said. "It's been a great ride. I tried to slow down and enjoy it as much as possible."
Troy made three big mistakes in the first half and Zumwalt West made the Trojans pay for each miscue.
On Troy's first possession, Zach Collins carried the ball six times for 63 yards, including a 47-yard jaunt. But on a first and goal at the 1, Collins fumbled and West's Nick Matyiko fell on it.
The Jaguars then marched 99 yards on 12 plays and took a 6-0 lead on a 35-yard TD pass from Murphy to Koviak with 1:23 left in the first quarter.
"To me, that was the turning point in the game," Pike said. "We couldn't stop them defensively that first drive, so they had all the momentum. Thankfully, we were able to force a fumble, come up with it and have just a huge 99-yard drive. That absolutely turned the entire feeling of the game."
Another Trojans fumble on a bad snap on a fourth down play set Zumwalt West up at the Troy 45. Nine plays later, Murphy hit Koviak again on a 27-yard scoring pass to make it 13-0 midway through the second quarter.
"We talked about it going in that, in postseason play, teams have to stay away from turning the ball over and making the critical mistakes," Nesbitt said. "Unfortunately, we were those guys tonight."
Zumwalt West got its hands on a Troy punt and took over at the Trojans 10 in the final minute of the first half. Koviak hauled in his third TD pass of the half, a 10-yarder, with 31.7 seconds left to send the Jaguars into halftime with a 20-0 lead.
The three scores gave the Murphy-to-Koviak connection a total of 14 TDs this season.
"They've been playing together for a long time," Pike said. "Two years ago, they went undefeated as a JV squad, so the connection has been there for a really long time. It showed up tonight."
After a three-and-out by its defense, Zumwalt West scored on its first possession of the second half, as James Strauss took a handoff, broke a couple tackles and rumbled 33 yards to make it 27-0 less than three minutes into the second half.
With the Trojans facing a fourth-and-2 at their own 48, a reported power surge in the concession stand caused the stadium lights to go out with 6:52 left in the third and led to a delay of nearly 30 minutes, forcing both teams back to the locker room for a brief time.
After the delay, the Jaguars defense held their ground the rest of the way, pitching the shutout and moving one step closer to their first state title with a very tough semifinal task at hand.
"I know Joplin is a heck of a team," Pike said. "They're undefeated and they took care of a very good Marquette team tonight, so I'm pretty sure we're going to have our work cut out for us. But, we're going to give it everything we've got and see what happens."
Koviak said his team will be ready.
"We've been slept on all year," he said, "but the respect's coming next week."
Troy at Fort Zumwalt West Football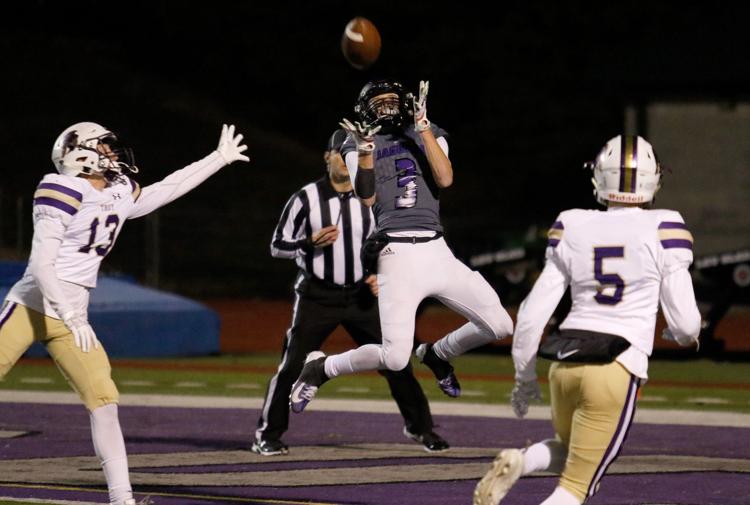 Troy at Fort Zumwalt West Football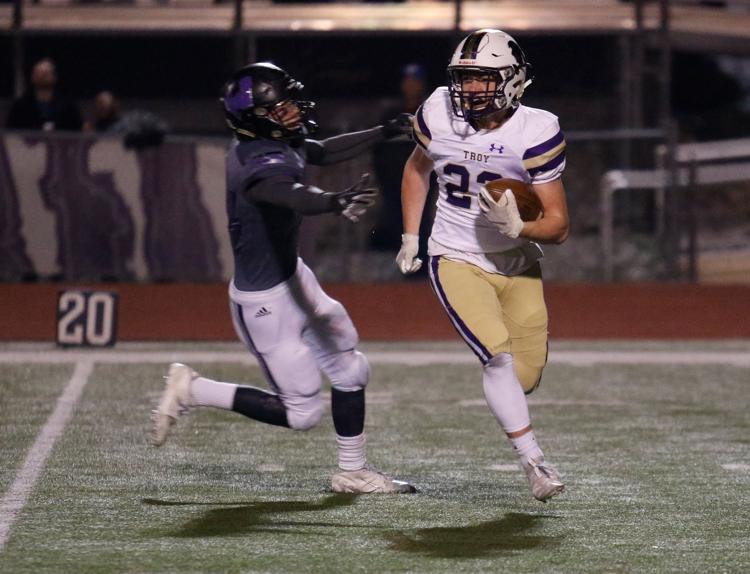 Troy at Fort Zumwalt West Football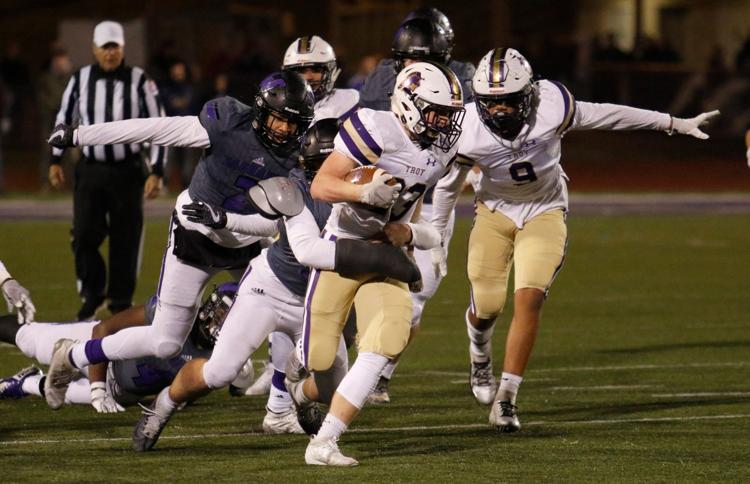 Troy at Fort Zumwalt West Football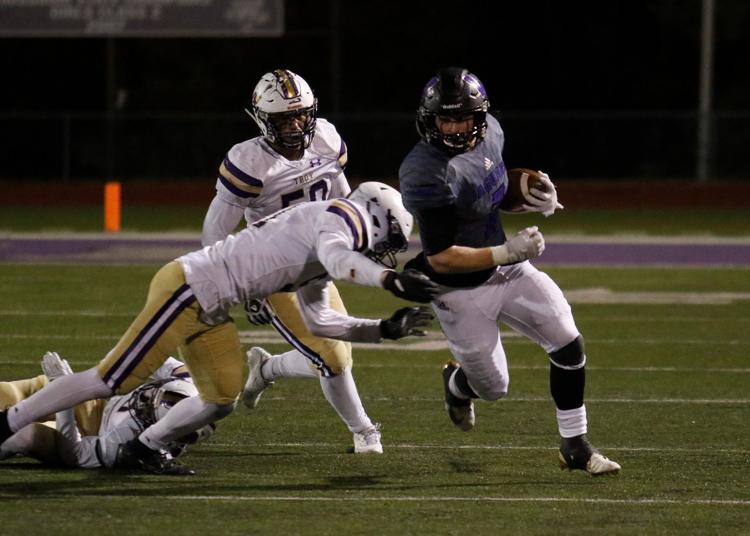 Troy at Fort Zumwalt West Football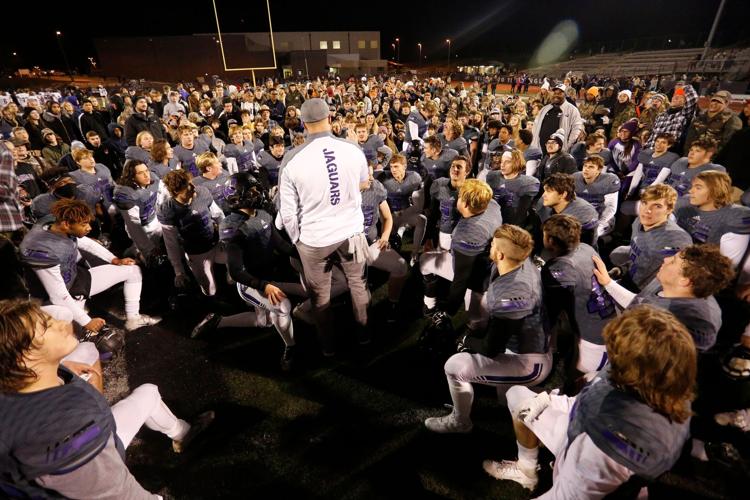 Troy at Fort Zumwalt West Football
Troy at Fort Zumwalt West Football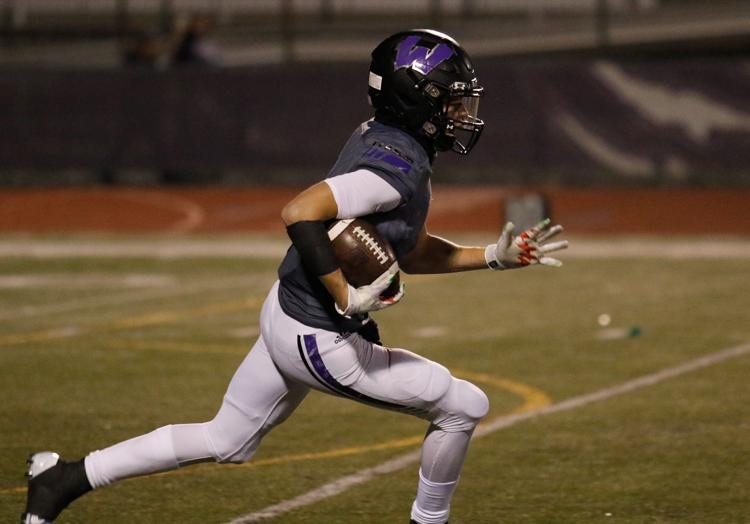 Troy at Fort Zumwalt West Football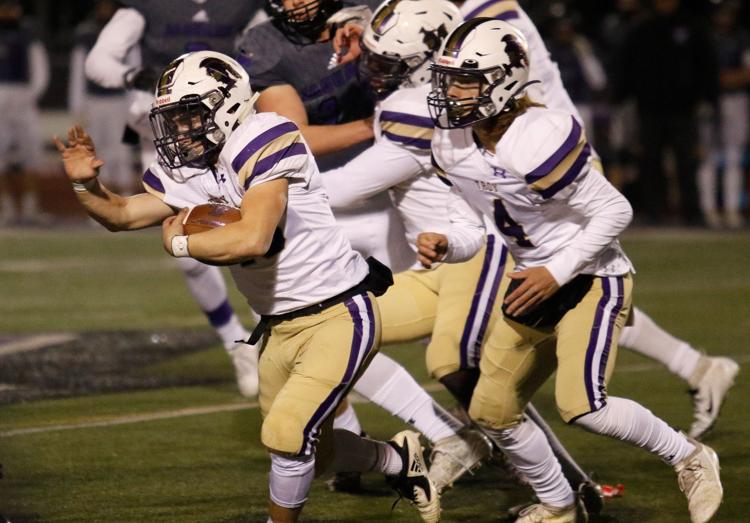 Troy at Fort Zumwalt West Football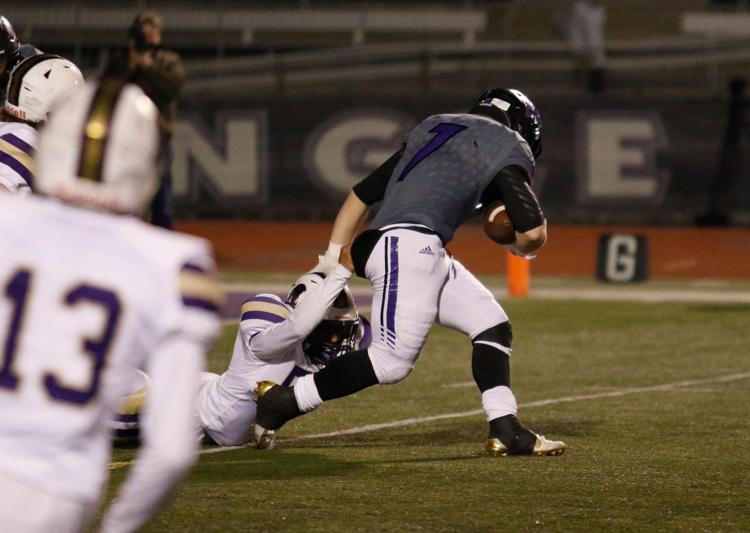 Troy at Fort Zumwalt West Football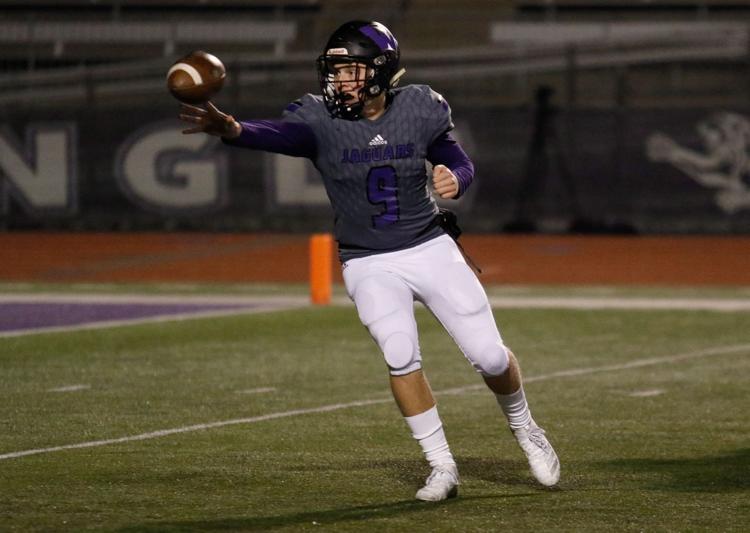 Troy at Fort Zumwalt West Football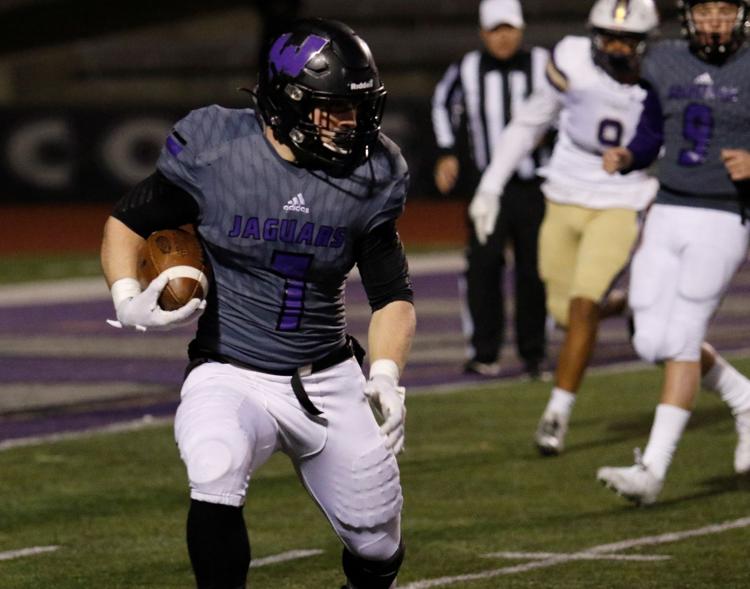 Troy at Fort Zumwalt West Football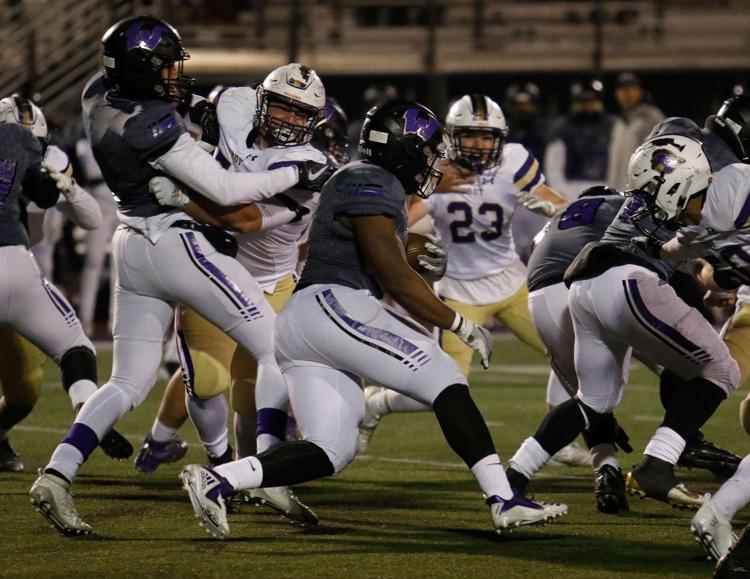 Troy at Fort Zumwalt West Football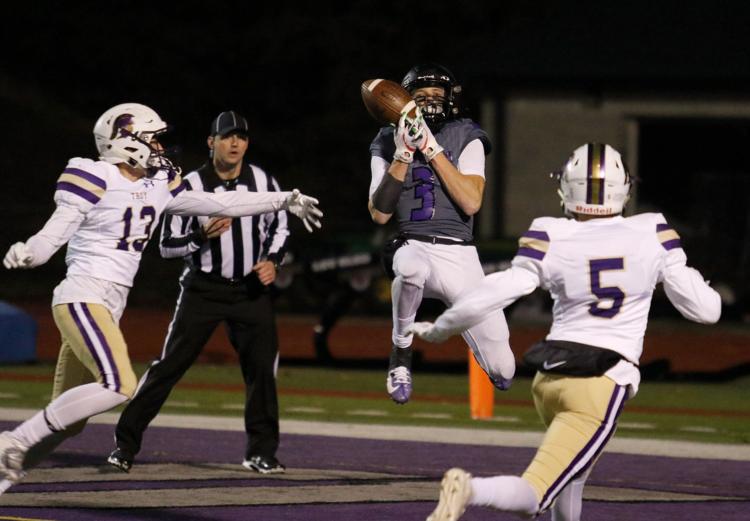 Troy at Fort Zumwalt West Football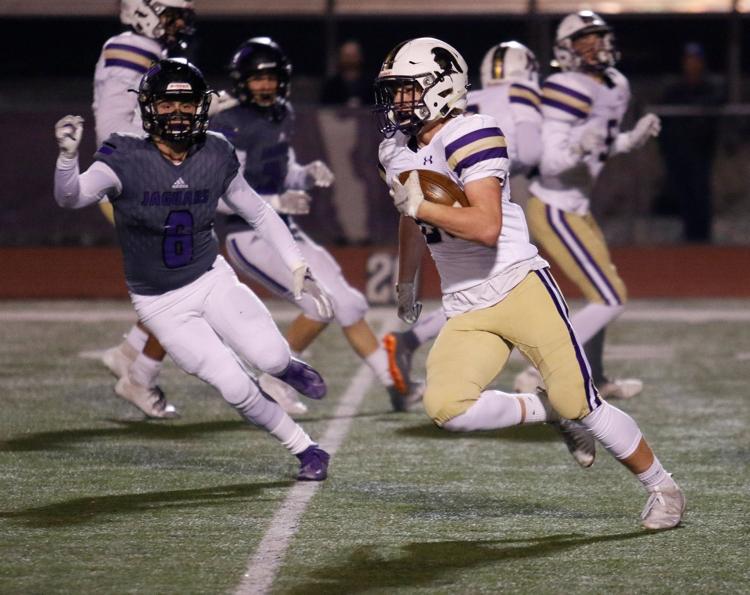 Troy at Fort Zumwalt West Football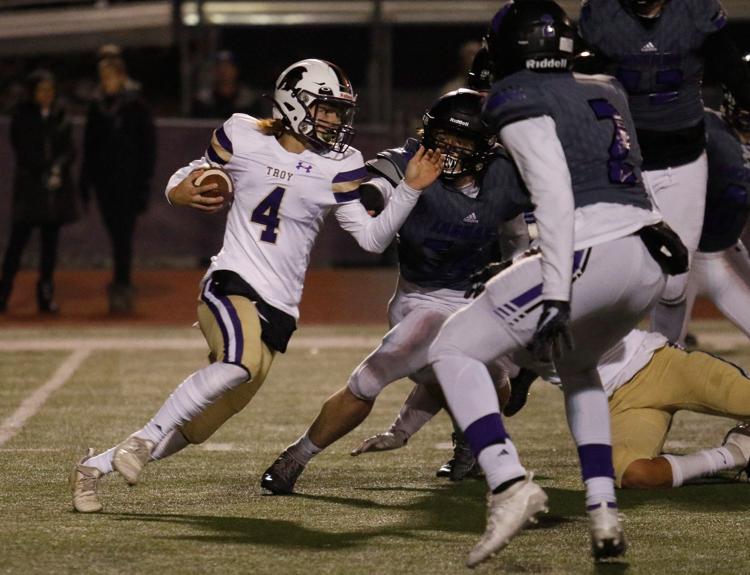 Troy at Fort Zumwalt West Football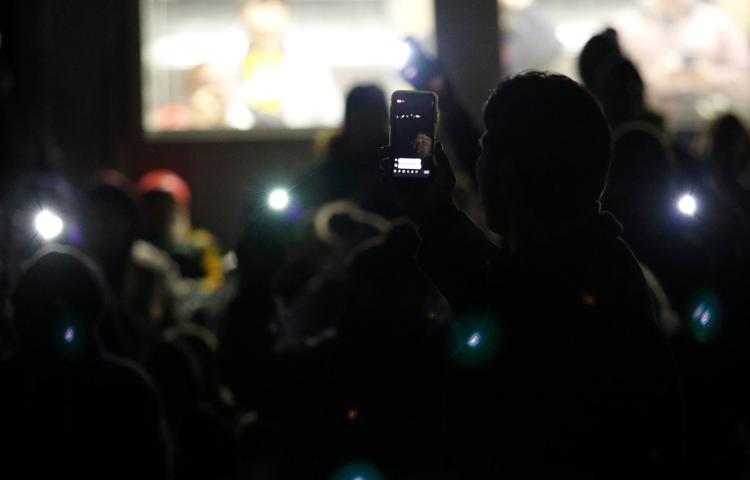 Troy at Fort Zumwalt West Football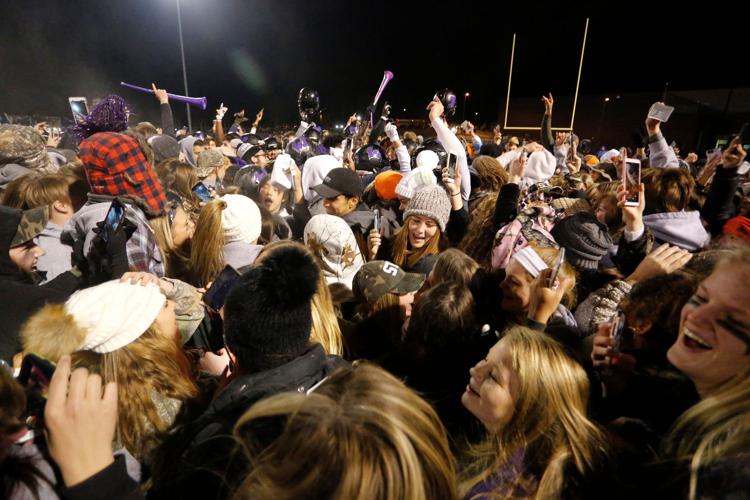 Troy at Fort Zumwalt West Football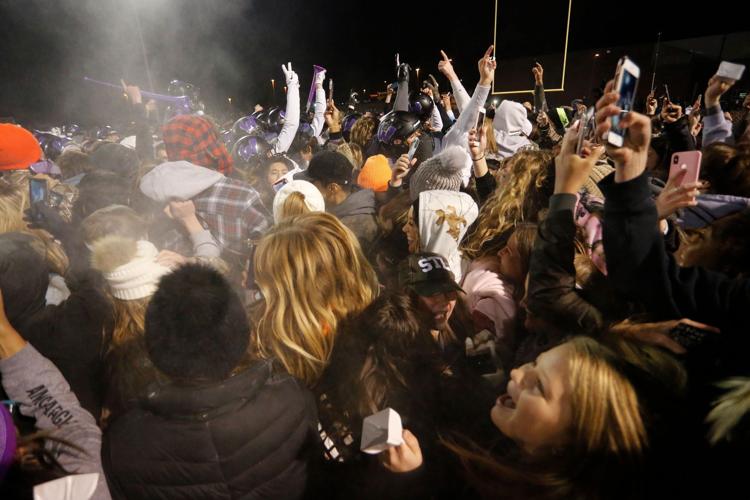 Troy at Fort Zumwalt West Football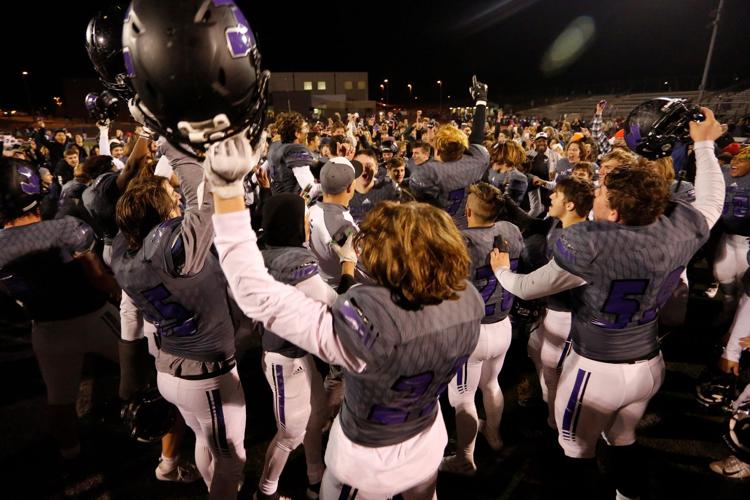 Troy at Fort Zumwalt West Football