WENTZVILLE — Back-to-back conference champions has a nice ring to it for Charlton Watson Jr.
Watson and the Francis Howell Vikings used a total team effort in all phases of the game to earn a 55-14 victory over Holt in a GAC South Division football game Friday night at Holt's Soby Field.
"It feels amazing. It's just a great feeling to go back-to-back," said Watson, who had three tackles and an interception return for a touchdown. "It was a great team effort tonight. We came out here and did our jobs."
The win gave Howell (7-1 overall, 5-0 GAC South) its second consecutive conference championship.
"There was an opportunity for it to be a three-way tie in our conference," Vikings coach Brent Chojnacki said. "This team (Holt) is a very talented team, and it's young talent, and they're going be a scary team in the future. But, we challenged our guys to minimize the mistakes mentally and they just came out and executed. They were hungry to get that conference championship."
Senior running back Gideon Niboh had 119 yards rushing on 23 carries, all in the first half, as the Howell starters did not play in the second half. Junior quarterback Alex Pipes completed 12 of 18 passes for 146 yards, all also in the first 24 minutes.
"Our coaches challenged us this week to come out and put a statement together," Niboh said. "They're a good team, but our offensive line did a great job of coming out and setting the tone early. It allows me to do my job much easier."
Holt (6-2, 3-2) dropped its second successive after a 6-0 start and suffered its seventh consecutive setback to Howell. The Vikings have outscored the Indians 330-102 during the current win streak, which dates back to 2008.
"We finish the regular season at home against a rival team (Liberty), so we're looking forward to go end (the regular season) on a high note," Holt coach Ethan Place said. "We've clinched home field for the first (district) playoff game, so it's all about getting better each week."
Because of its hurry-up offense, Howell had a 13-play, 75-yard drive that took just 2 minutes, 49 seconds off the clock on its first possession, capped by a 3-yard quarterback keeper by Pipes to make it 7-0.
After failing on its first possession, Holt had a lightning-quick answer, as a pump fake by quarterback Cooper Brown froze the Howell defense as Jackson Smith hauled in a pass wide open along his sideline, taking it 49 yards to the house to tie the game 52 seconds later.
"It was good to get some momentum," Place said. "We've been in a little bit of a drought the last week on offense."
Howell reeled off 42 unanswered points before the first half was over to take a commanding 49-7 lead into halftime.
Niboh scored on a 7-yard run just 2:05 after the Indians' TD to allow the Vikings to take the lead for good.
"Our blocking by the o-line was great," Pipes said. "We have a lot of weapons on offense that we can use. It's great to have."
The Holt special teams then had back-to-back poor punts that led to a Howell TD and another golden scoring opportunity.
The first punt went straight up in the air and bounced into the Holt end zone where Howell's Gus Hetzel pounced on it for what was an unusual 0-yard punt return for a touchdown.
The only Howell possession of the first quarter that ended without a score came on the final play of the period when Josh Deal pushed a 35-yard field goal attempt wide left. That drive came after a blocked punt.
"We had a key injury to a guy (Colton Hawks) who's also our punter," Place said. "It was a key person to get hurt, but that's not why we lost by any stretch of the imagination. We'll see what happens with him. He got up and ran off, so hopefully he's OK. It was his punting leg and we wanted to be precautionary."
The Vikings got a score less than a minute after the missed field goal when Watson stepped in front of a Brown pass at the Holt 15 and had an easy road into the end zone for a 28-7 advantage 35 seconds into the second quarter.
"I realized it was going to be a rollout pass," Watson said. "We watched film on it. I studied it and I knew what was coming, so I kind of undercut it and got where I needed to be to get the extra step and take it to the house."
Pipes had TD passes of 11 yards to Brett Norfleet and 23 yards to Parker Florea before Niboh ran one in from 3 yards out just 4.9 seconds before the break.
In the first half, Howell outgained Holt 295-98, including 149-11 on the ground.
"It was just a well-executed first half of football for our guys," Chojnacki said. "On both sides of the ball."
Howell inserted its reserves to start the second half, but still had little trouble moving the ball on the opening drive. The Vikings ran the ball 10 straight times, chewing up 6:02 of the third quarter. Damon Williams had 63 yards rushing on the drive, including the final 20 for a TD to make it 55-7 (the PAT was blocked) on what would be the final scoring play of the game.
Francis Howell at Holt Football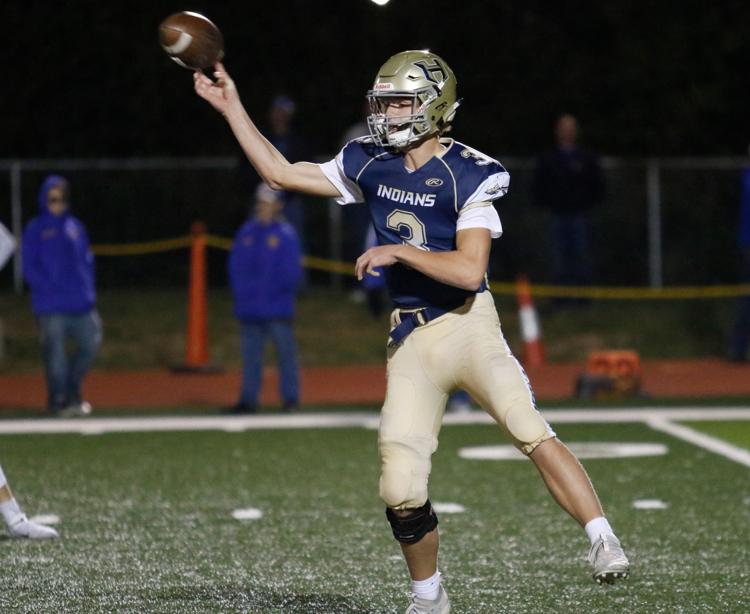 Francis Howell at Holt Football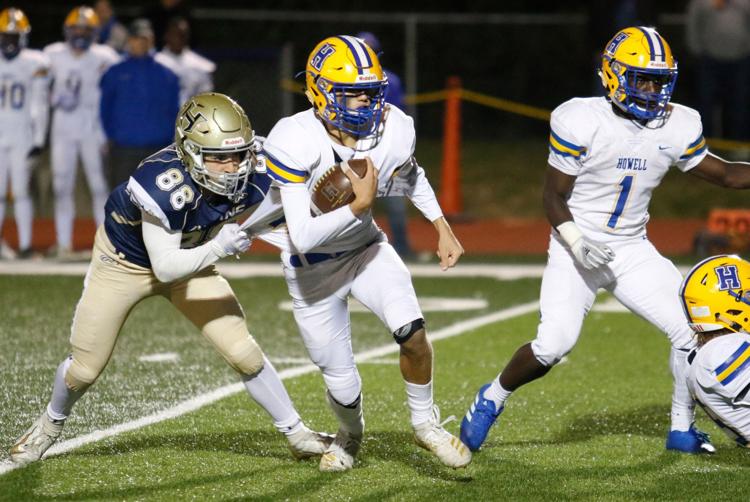 Francis Howell at Holt Football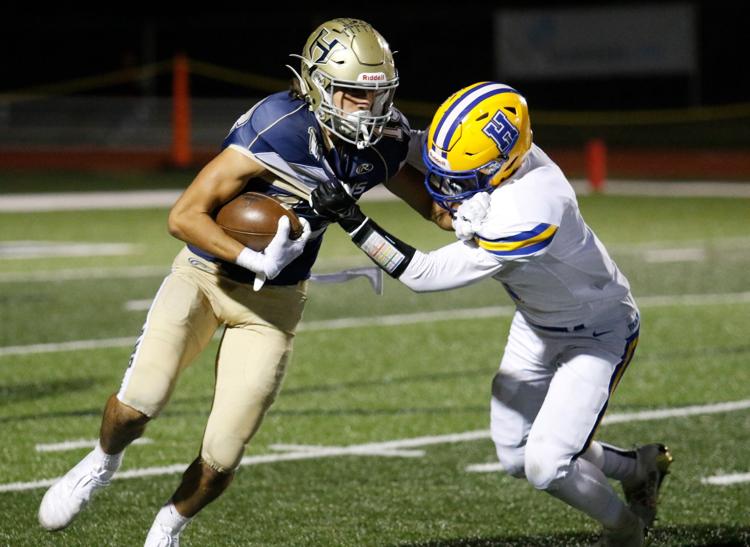 Francis Howell at Holt Football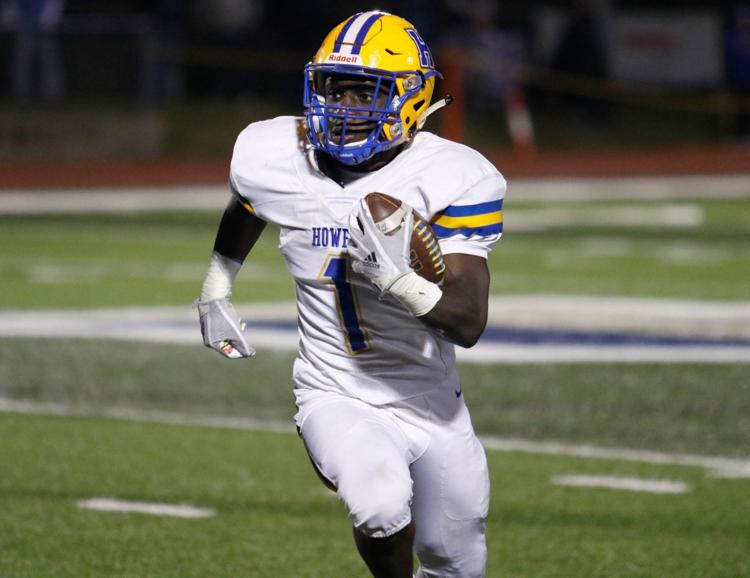 Francis Howell at Holt Football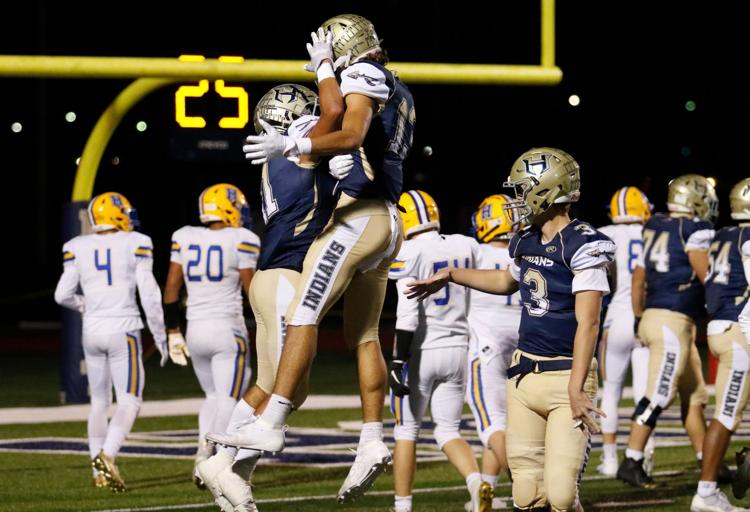 Francis Howell at Holt Football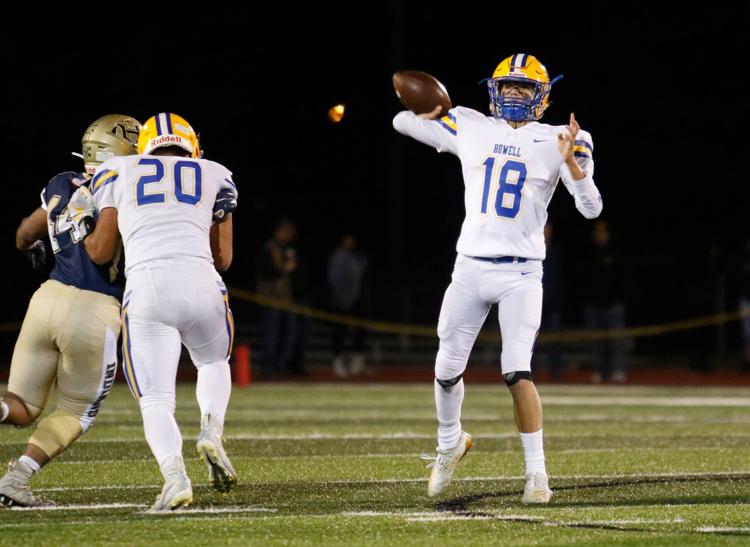 Francis Howell at Holt Football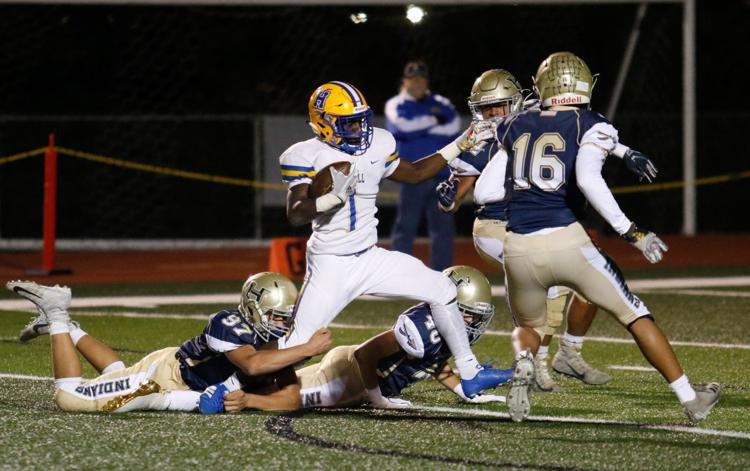 Francis Howell at Holt Football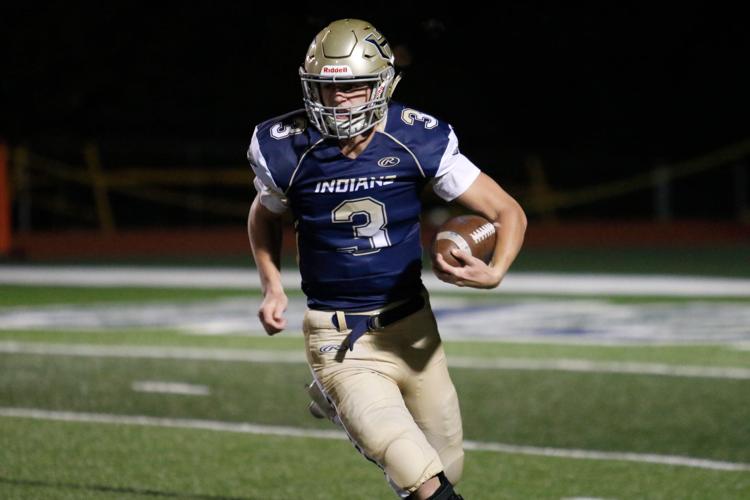 Francis Howell at Holt Football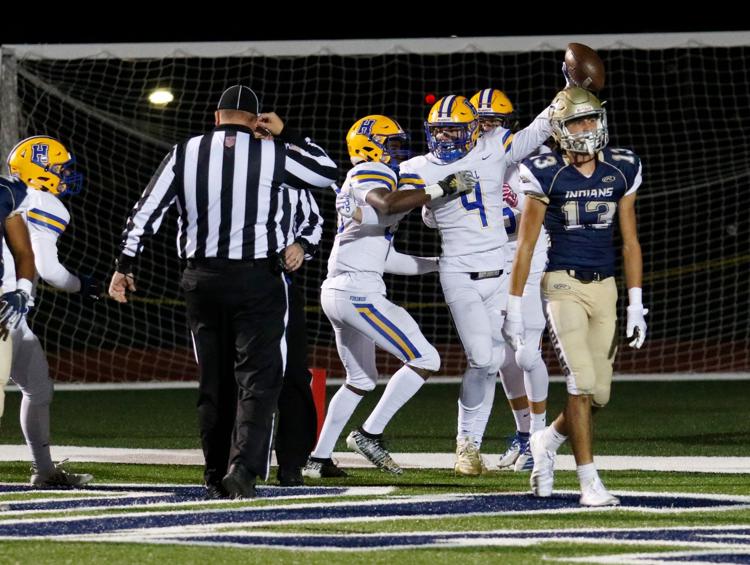 Francis Howell at Holt Football
Francis Howell at Holt Football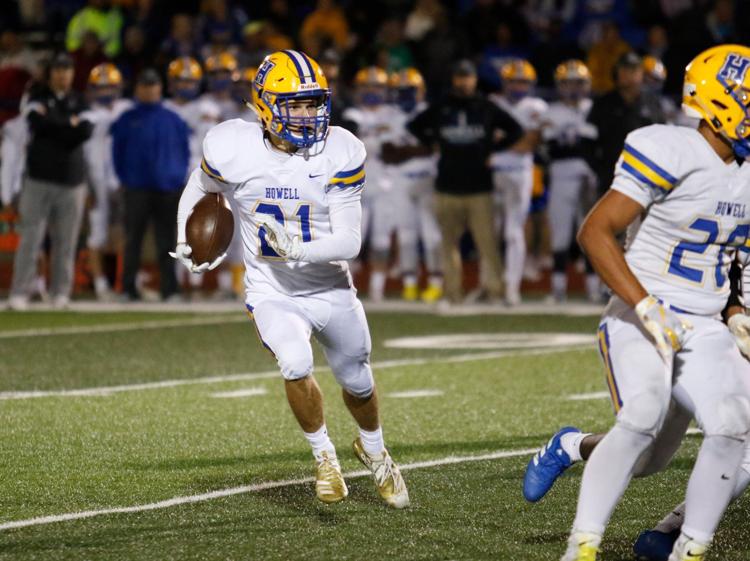 Francis Howell at Holt Football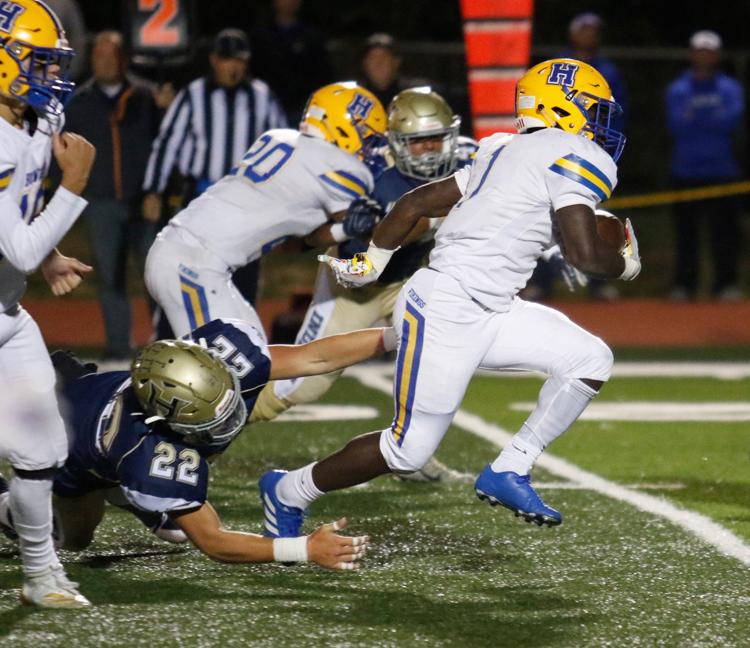 Francis Howell at Holt Football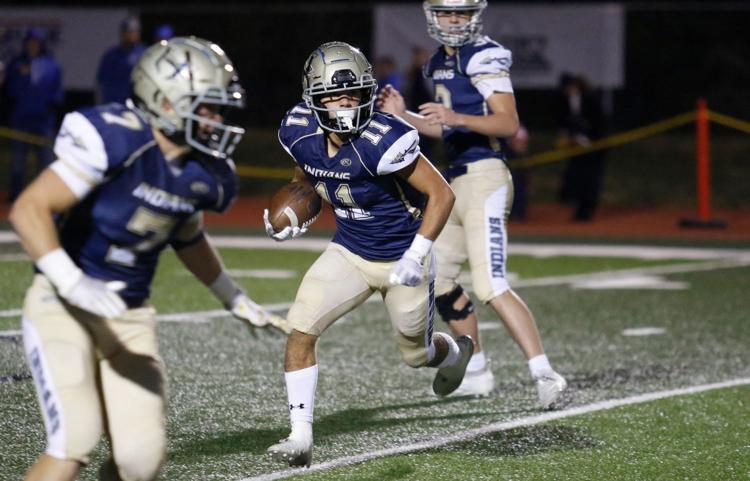 Francis Howell at Holt Football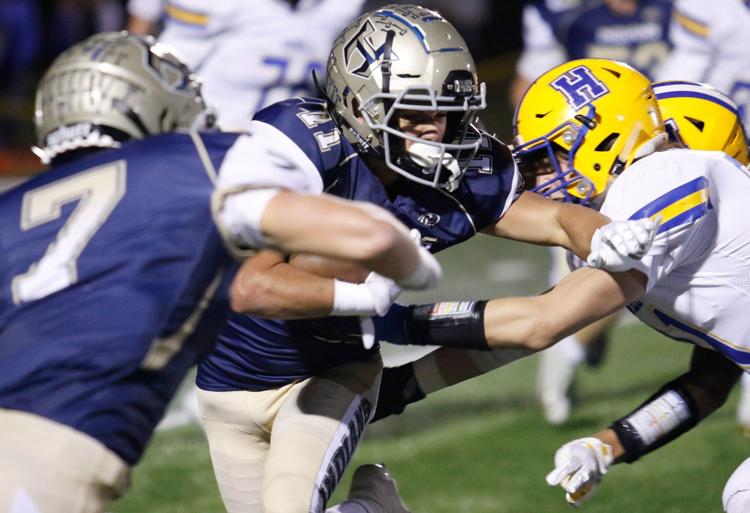 Francis Howell at Holt Football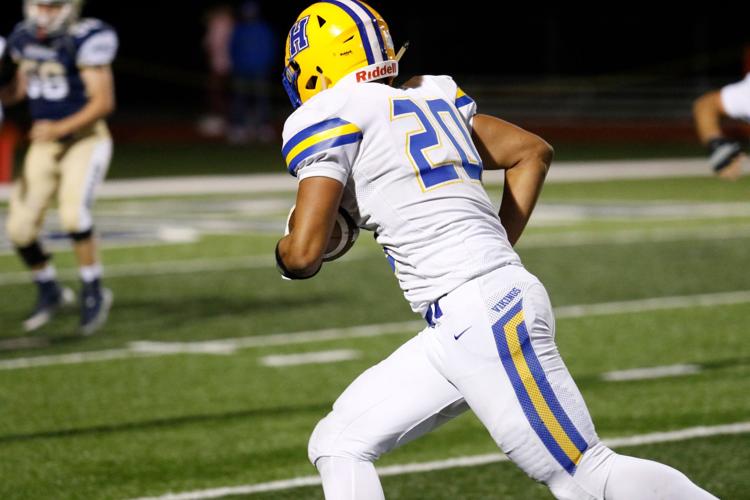 Francis Howell at Holt Football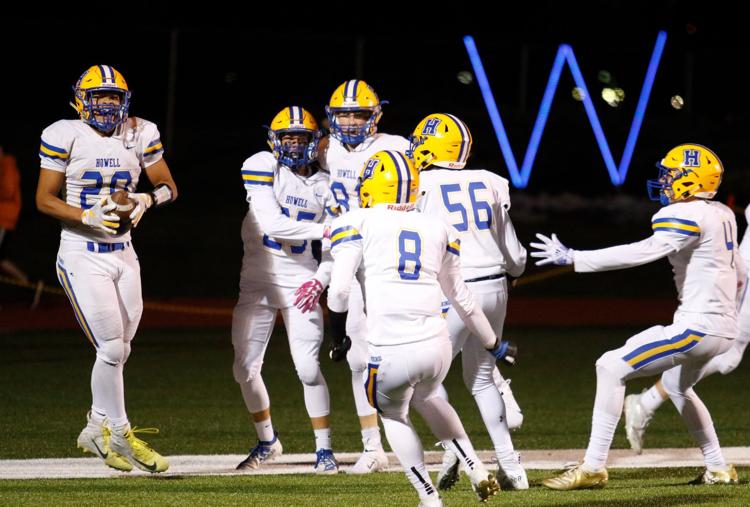 Francis Howell at Holt Football