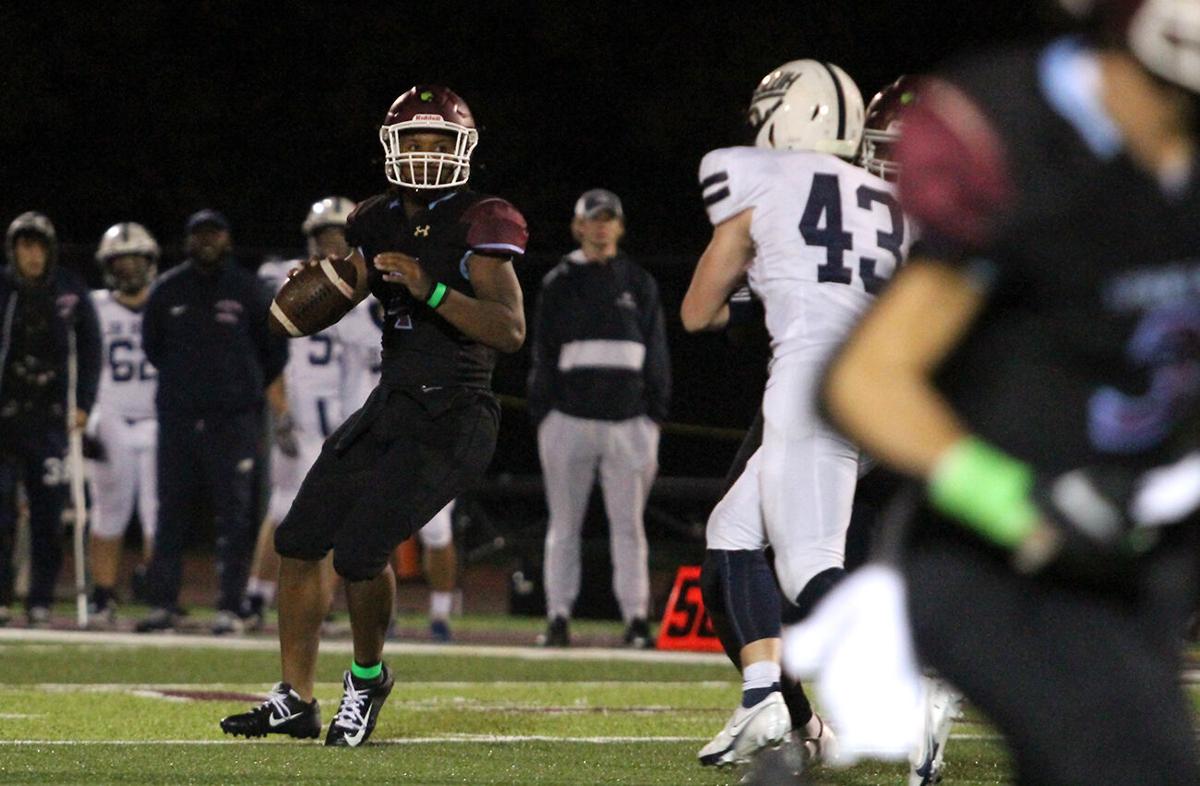 It was the Chris Cotton show on Friday night at De Smet.
The Spartans junior quarterback threw for four scores and ran for three others to lead De Smet to a 48-21 win over SLUH in a Metro Catholic  football contest.
Cotton rushed for a pair of short scores in a 75-second span in the second quarter to break a 7-all tie. His 9-yard scamper put the hosts ahead to stay. Following a blocked punt, he tallied on a 1-yard run for a 21-7 cushion.
Cotton had a hand in all seven Spartans scores.
De Smet (6-2, 3-1) has won five in a row after back-to-back losses to East St. Louis and CBC.
SLUH (4-3, 2-2) tied the game at 7-all on a short run by Chris Brooks.
The Spartans, who have won the last four meetings between the rivals, lost to Reymore-Peculiar 23-0 in the Class 6 state title game last season.
Highland 29, Mascoutah 27: Cade Altadonna caught a 13-yard TD pass from Brent Wuebbels midway through the fourth period to seal the Bulldogs win at previously unbeaten Mascoutah.
Wuebbels also hit Cameron Willis on a 2-yard strike in the opening quarter.
Travis Porter tacked on a pair of short TD runs for the Bulldogs (4-4, 4-1).
Chase Hanson threw for two scores and ran for another for the Indians (7-1, 4-1). Mascoutah climbed to within two points on a 38-yard run by Phoenix Mendiola with 3 minutes and 56 seconds left in the contest.
Highland has won eight of the last 10 against its Mississippi Valley Conference rival.
Francis Howell 56, Timberland 38: Brady Hultman highlighted a four-touchdown blitz in the opening period with a pair of short runs as the Vikings won the GAC South contest in Wentzville.
Jaylen Pearson scored on a 30-yard run just 33 seconds into the game.
Howell quarterback Booker Simmons hit Taj Gurley on a 85-yard TD strike to pump the lead to 27-0 with 13 seconds left in the first quarter.
Howell (7-1, 4-1) has won all 11 games against Timberland (5-3, 2-3) in a series that began in 2010.
Brentwood 48 Roosevelt 6: Junior running back John Clay scored on a pair of TD runs in the first period to get the Eagles off and running in this contest in Brentwood.
Simeon Cooper added a scoring run early in the second quarter to push the lead to 24-0.
Clay has 16 rushing touchdowns this season.
The Eagles (5-3) have won three in a row.
Hillsboro 50, Borgia 0: Junior Jaxin Patterson scored on runs of 61 and 49 yards in the opening 18:59 as the Hawks rolled in Franklin County.
Griffin Ray hit Austin Romaine on a 4-yard TD toss to get the ball rolling.
The Hawks (7-1) have won six in a row and have outscored their opponents 150-0 over the last three games.
Borgia (0-8), which went 7-4 last year, has been shut out five times this season.
CBC 41, Rockhurst 10: Junior Jeremiyah Love got the attack started with a 31-yard scoring run on the first possession to help the Cadets to a win in Kansas City.
Dylan Van pumped the lead to 14-0 with a 1-yard run.
Senior Kendall Houston rambled in with a fumble recovery to help his team build a 28-3 lead at the break.
CBC (7-1) has won seven in a row after a 48-44 season-opening loss to East St. Louis.
Summit 27, Pattonville 7: Senior quarterback Mason Brown and senior receiver Camden Pye hooked up for a pair of scores in the first half as the Falcons remained unbeaten with a convincing win at home.
Summit (8-0) has outscored its opponents 317-31.
The Falcons are off to their best start since the 2019 team won its first 10 games.
Pacific 49, Hermann 43: Senior Makai Parton scored on runs of 51 and 54 yards in the first period to help the Indians win this Four Rivers Conference game at home.
Pacific (3-5, 2-3) snapped a four-game losing streak.
Parton scored on a 51-yard run just 3:16 into the contest. He followed with a 2-yard run before pushing the lead to 19-7 with a 54-yard scoring gallop. Parton rushed for four scores and also caught a touchdown pass.
Kenny Horner brought Hermann (3-5, 2-3) to within 19-12 on a 5-yard run in the second period.
Pacific won for just the fifth time against the Bearcats over the last 19 games.
Washington 47, Fort Zumwalt East 18: Cam Millheiser ran for four scores as the Blue Jays won this GAC Central game on the road.
Landon Boston broke a 14-all tie with a 19-yard interception return in the first minute of the second half.
Millheiser added runs of 16 and 7 in the fourth quarter to put the game away.
Washington (5-3, 3-2) has won three in a row.
Brennan Wilson ran for two scores and threw for another for East (1-7, 1-4).
Chaminade 42, Lift For Life 12: Cam Epps gave the Red Devils the lead for good with a 69-yard TD run just 37 seconds into the game at Chaminade.
Peter Fesler highlighted the outburst with a 99-yard interception return for a TD.
Gary Barbour, Keith Watson, and Christopher Jenkins also scored for Chaminade (4-4).
Marquette 51, Oakville 0: Jack Ahlbrand ran for two scores and threw for two others to help the Mustangs to a win at home.
Nick Miller added a 61-yard kickoff return for a touchdown.
Ahlbrand connected with Gavin Marsh on a 52-yard TD pass to complete a three-touchdown blitz in the first quarter. Alhbrand also scored on runs of 5 and 7 yards.
The Mustangs (7-1) have won six in a row following a 21-14 loss to Eureka on Sept. 3. It is their best start since the 2019 team won 10 of its first 11.
Eureka 40, Mehlville 0: Carson Smith threw for three scores and ran for another and the Wildcats cruised at home.
Smith hit Mason Meyer on a 67-yard pass-and-run to push the lead to 33-0 early in the third quarter. Smith connected with Brady Flanagan on a 61-yard toss in the opening stanza.
Casey Hays and Kevin Emmanuel also scored on short runs.
Eureka (7-1) has won five in a row.
Mehlville dropped to 3-5.
Valle Catholic 51, Westminster 14: Bryce Giesler ran for three scores to keep the Warriors unbeaten.
Valle Catholic (8-0) has outscored its opponents 407-71.
The Warriors have won 15 state titles, the last in 2019.
De Smet 48, SLUH 21
De Smet vs. SLUH football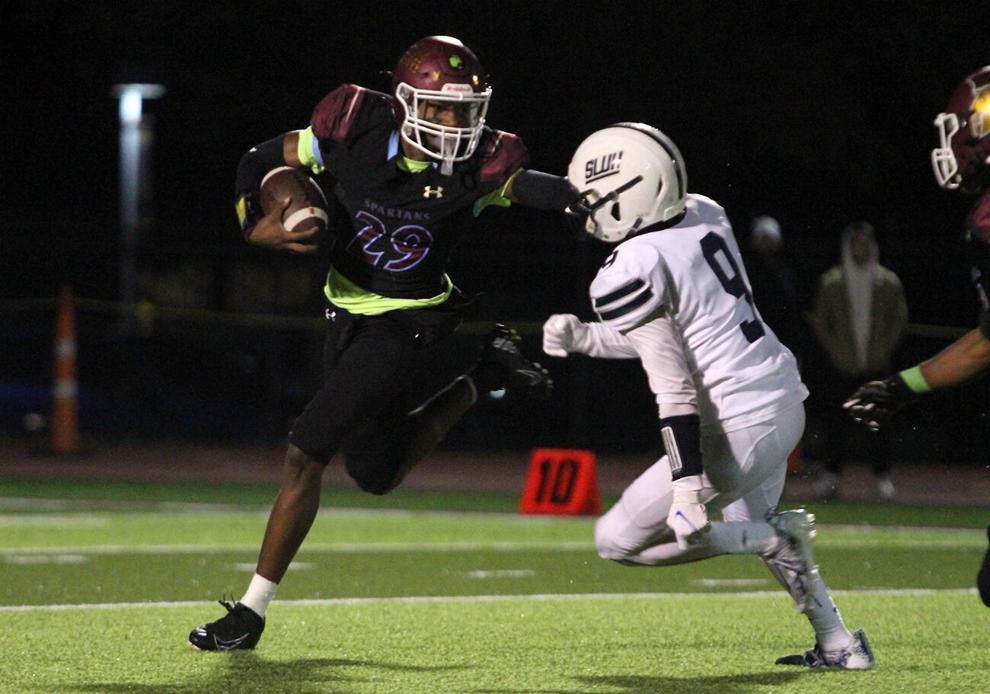 De Smet vs. SLUH football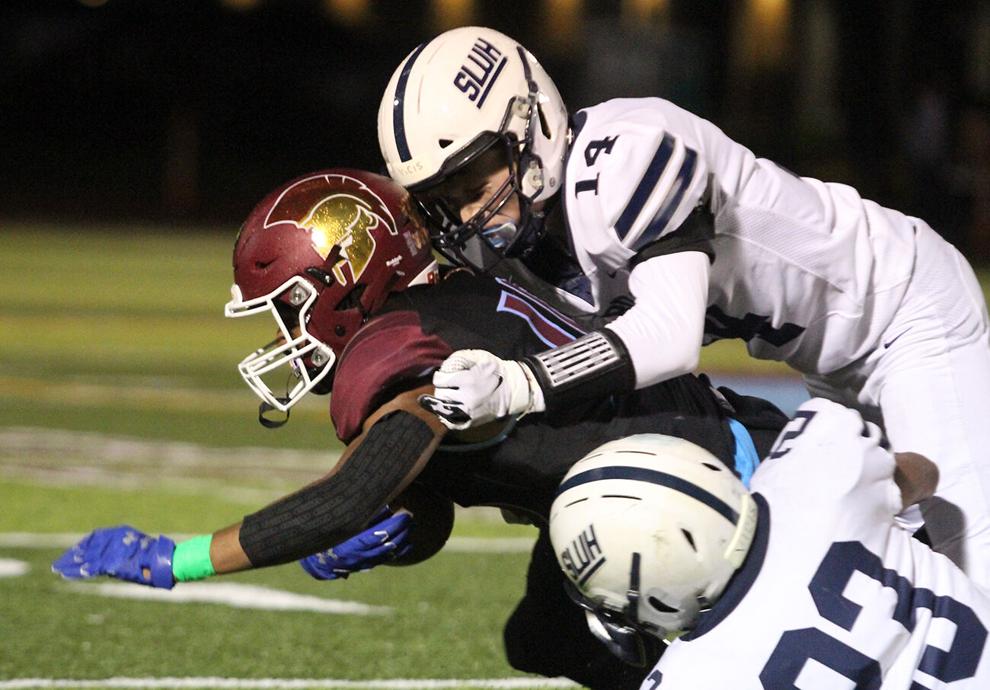 De Smet vs. SLUH football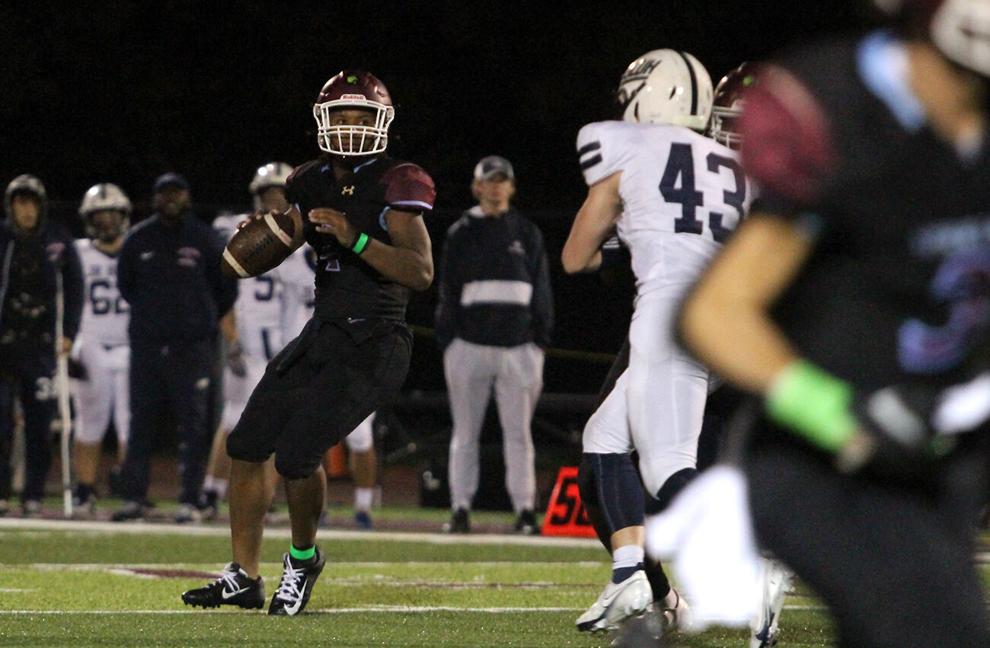 De Smet vs. SLUH football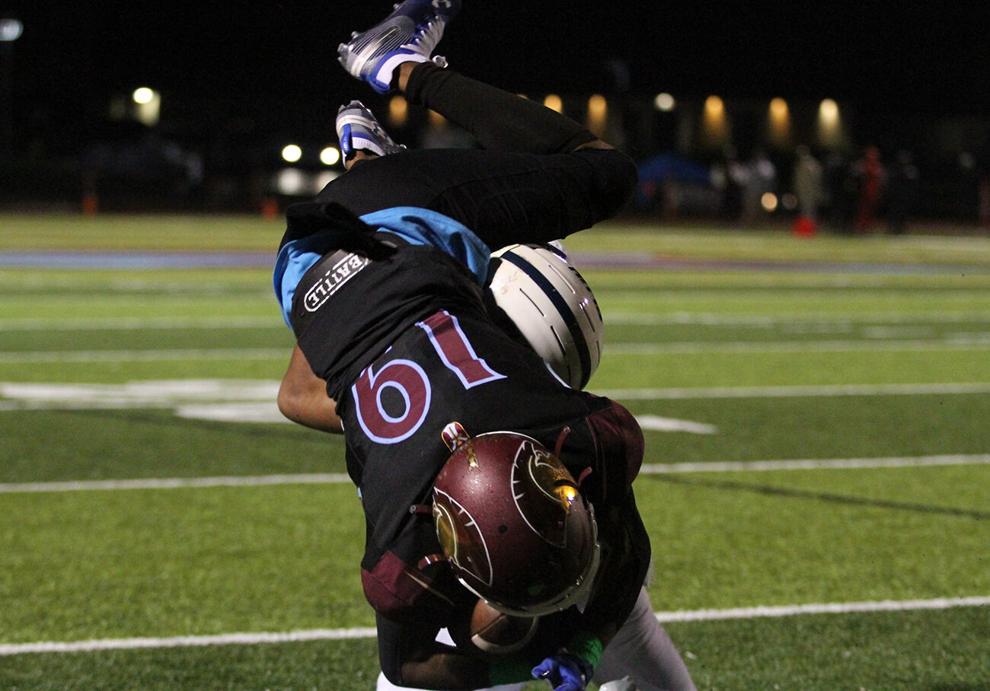 De Smet vs. SLUH football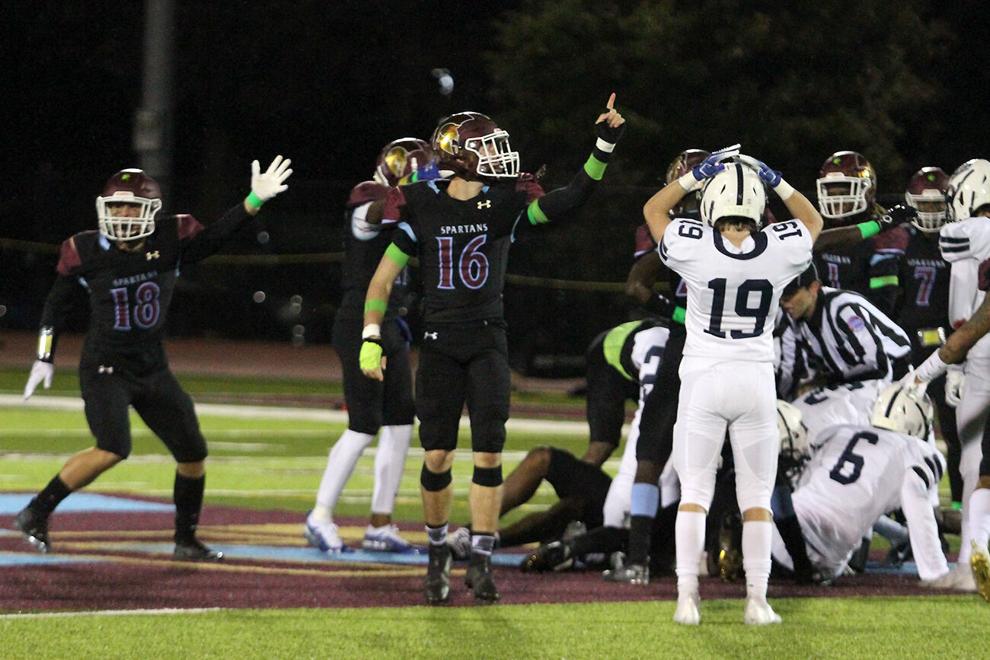 De Smet vs. SLUH football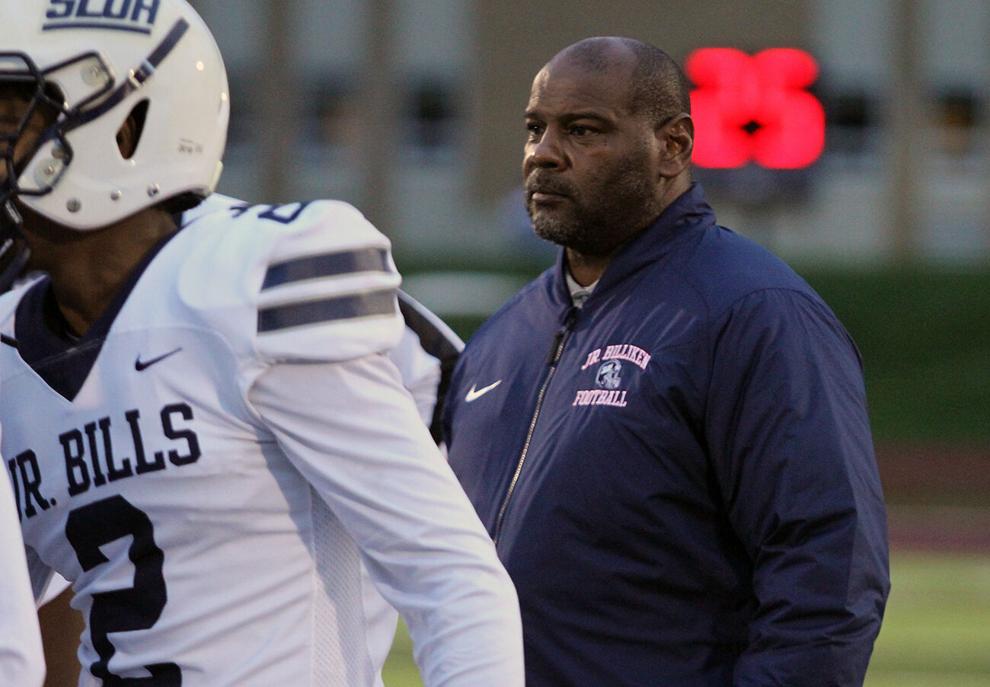 De Smet vs. SLUH football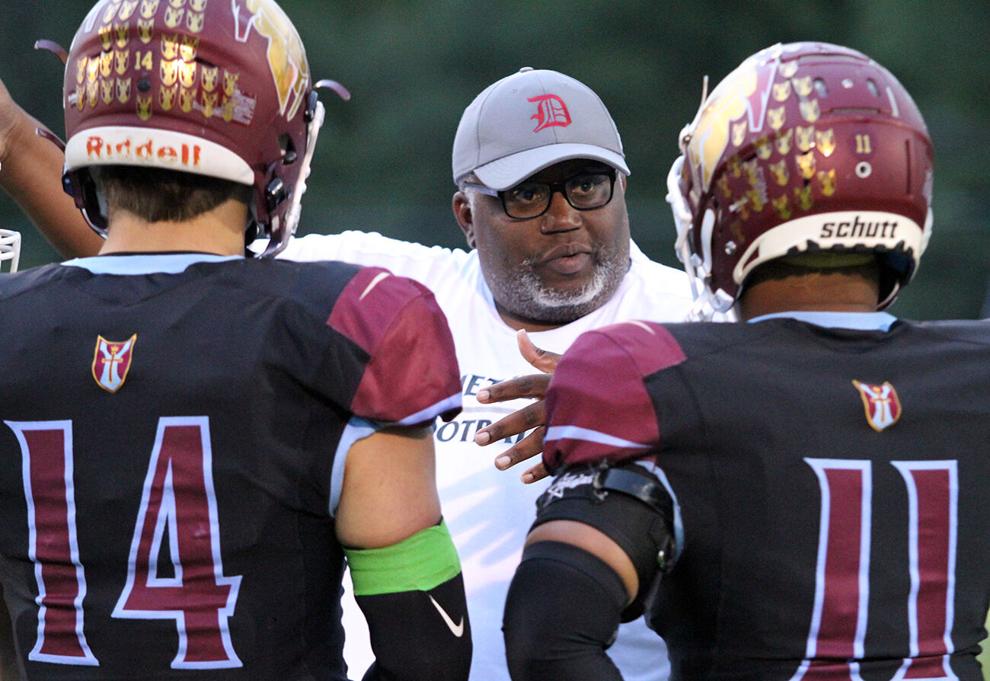 De Smet vs. SLUH football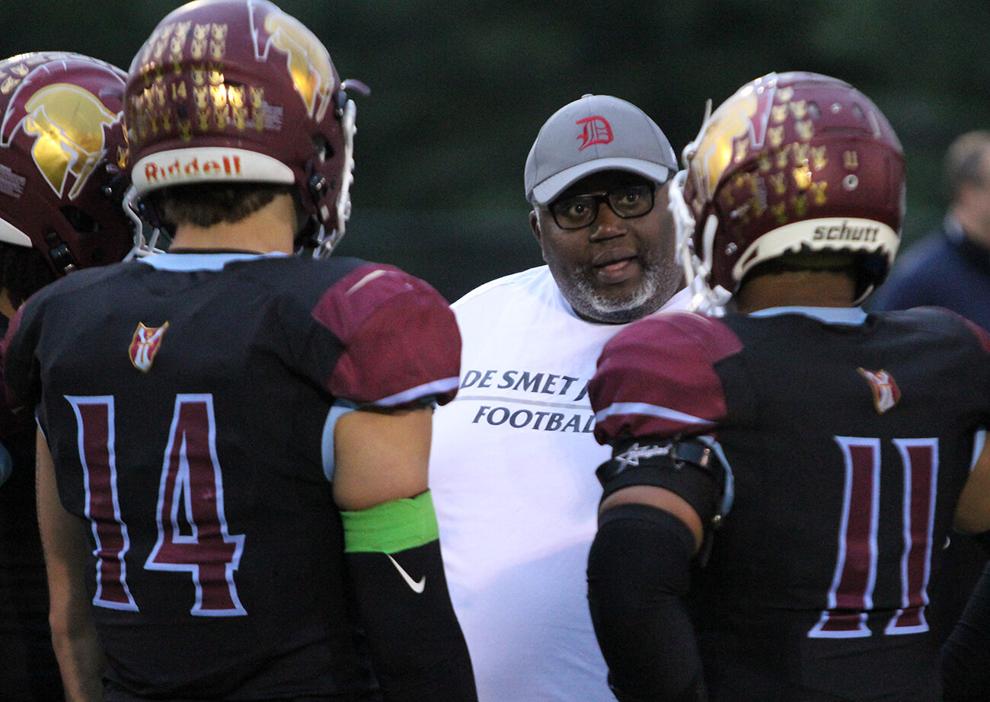 De Smet vs. SLUH football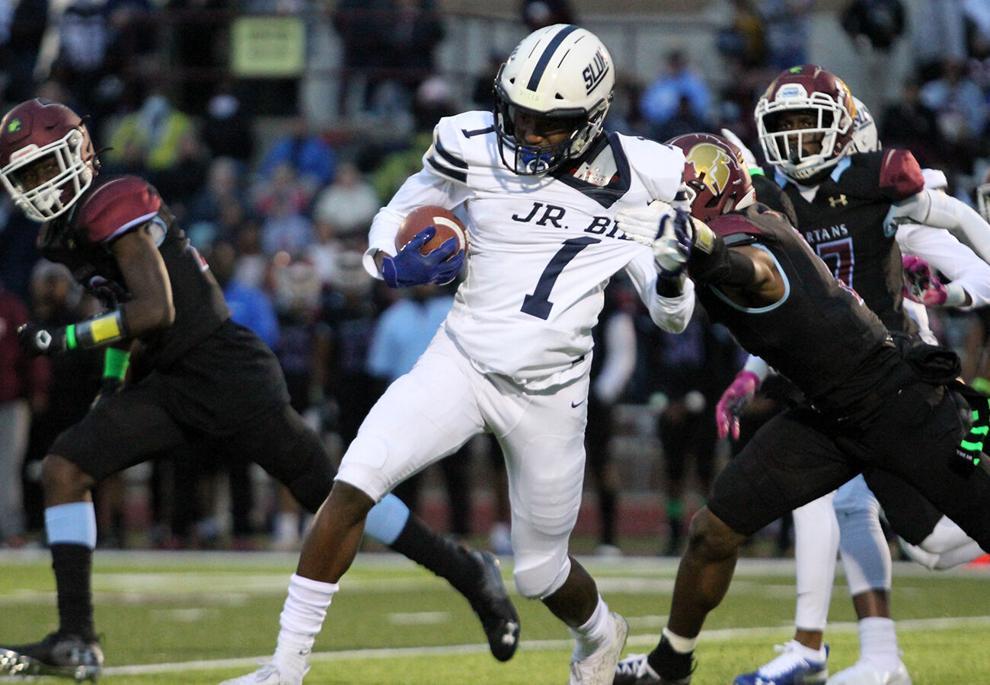 De Smet vs. SLUH football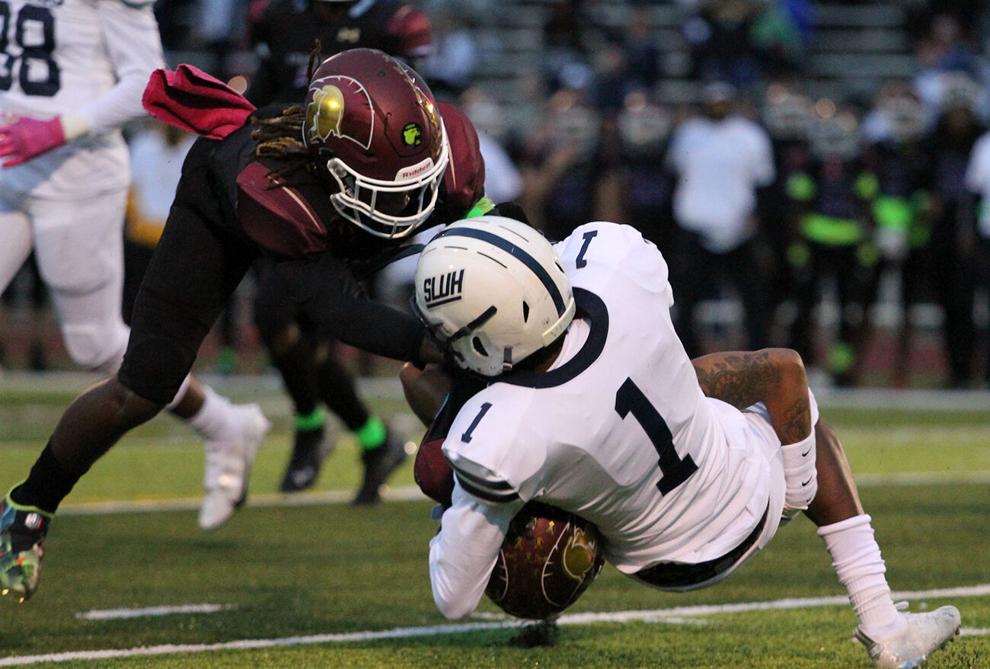 De Smet vs. SLUH football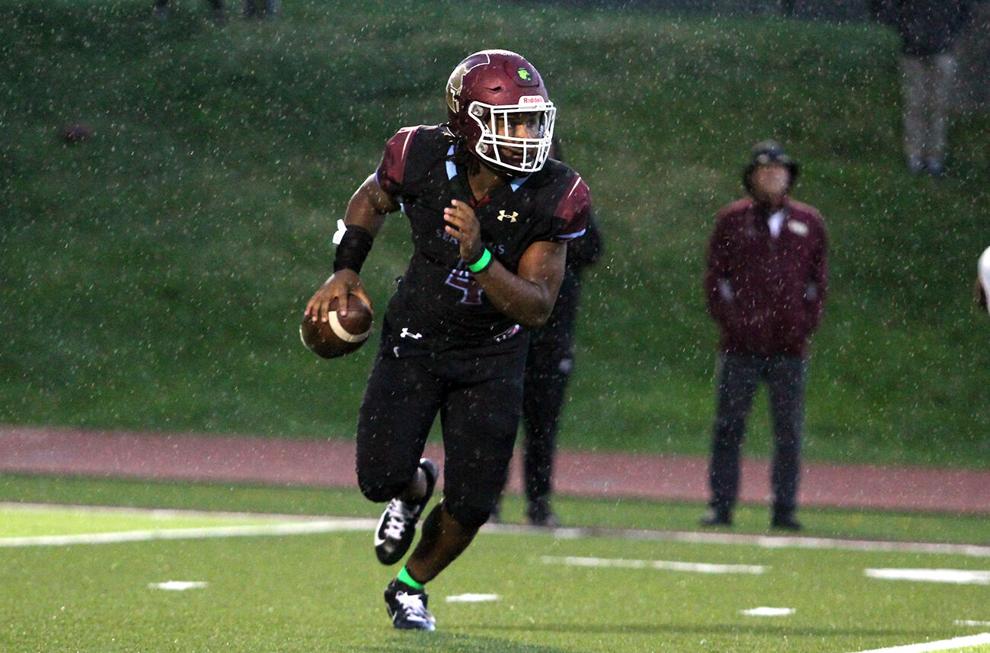 De Smet vs. SLUH football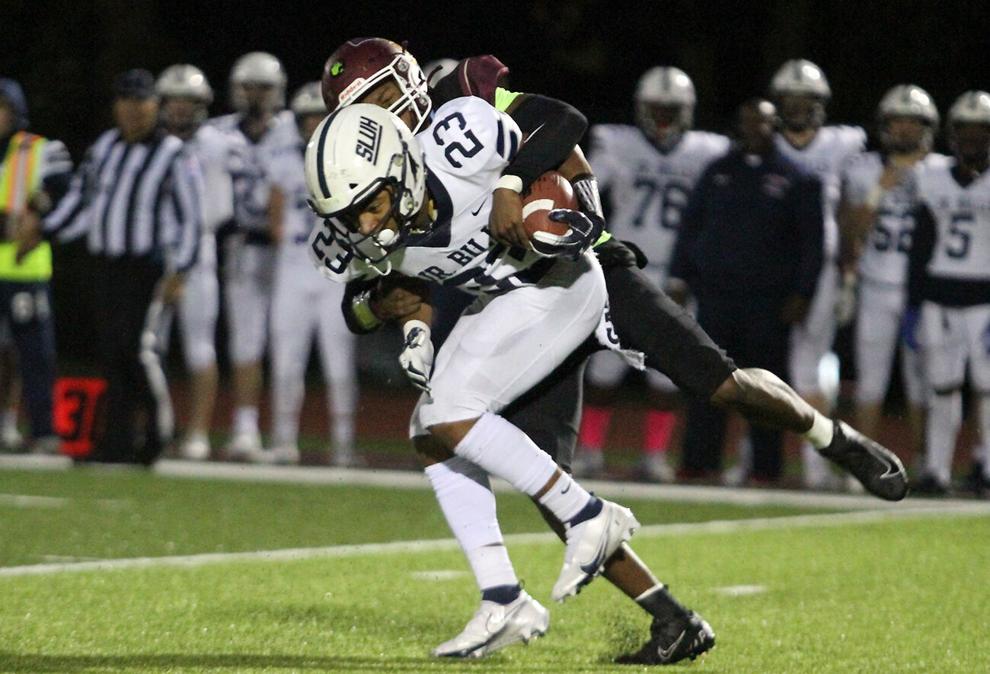 De Smet vs. SLUH football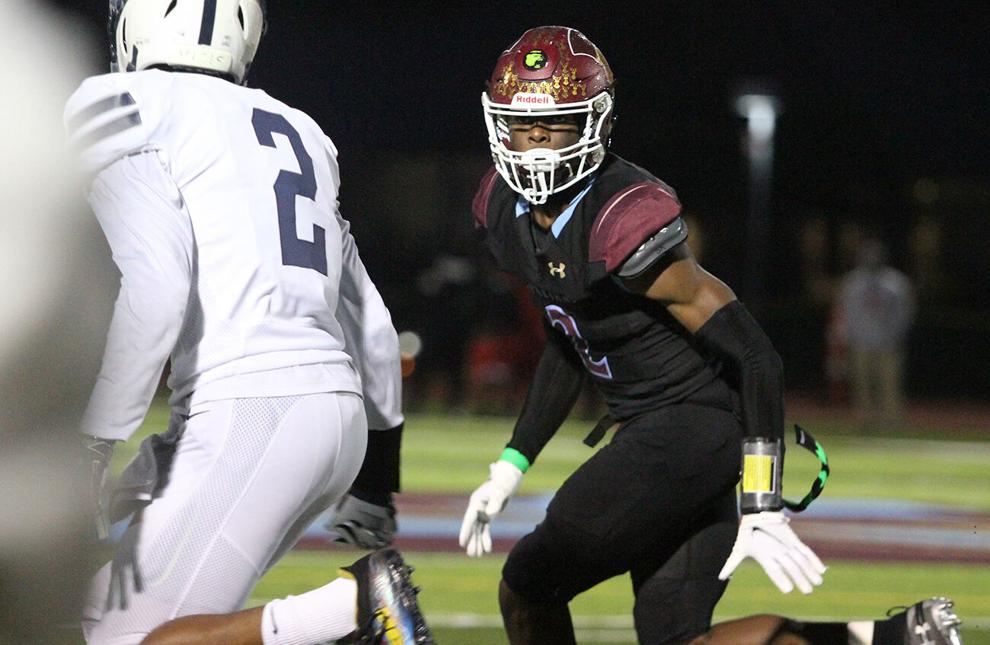 De Smet vs. SLUH football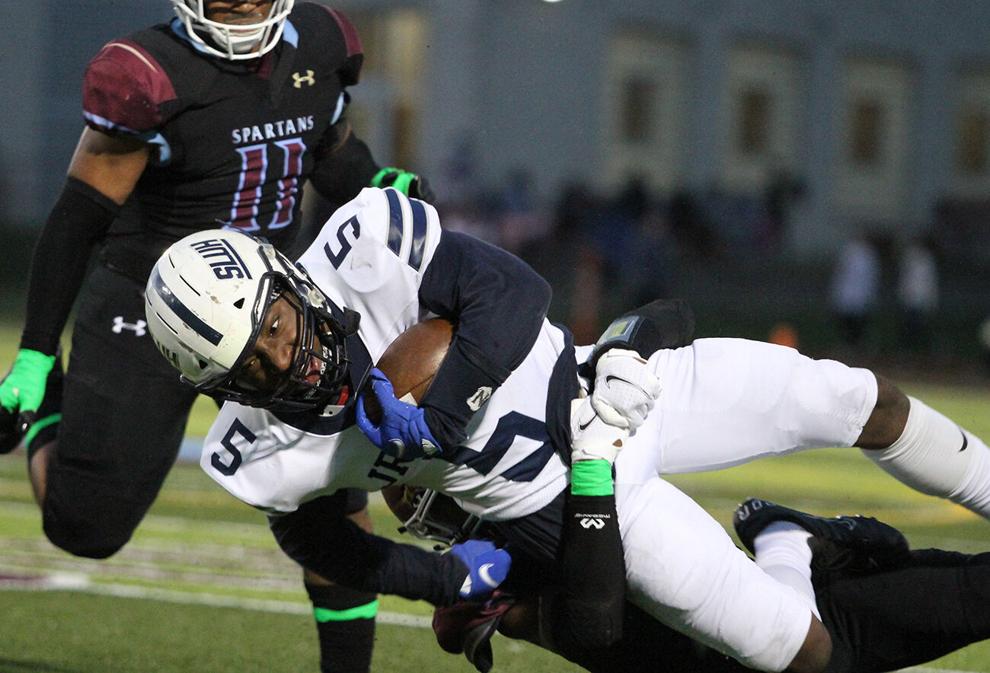 De Smet vs. SLUH football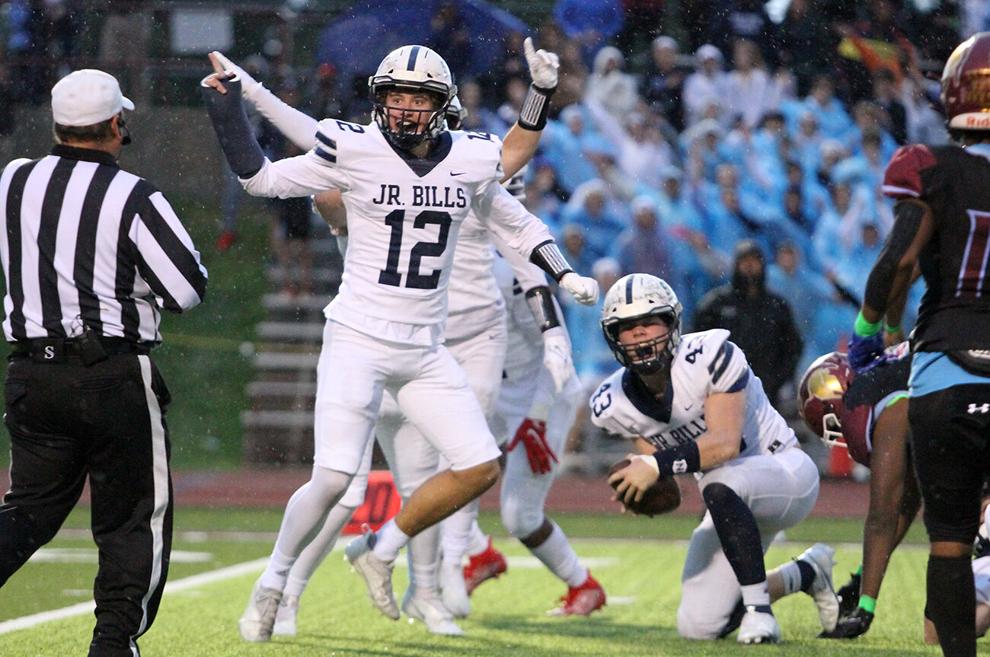 De Smet vs. SLUH football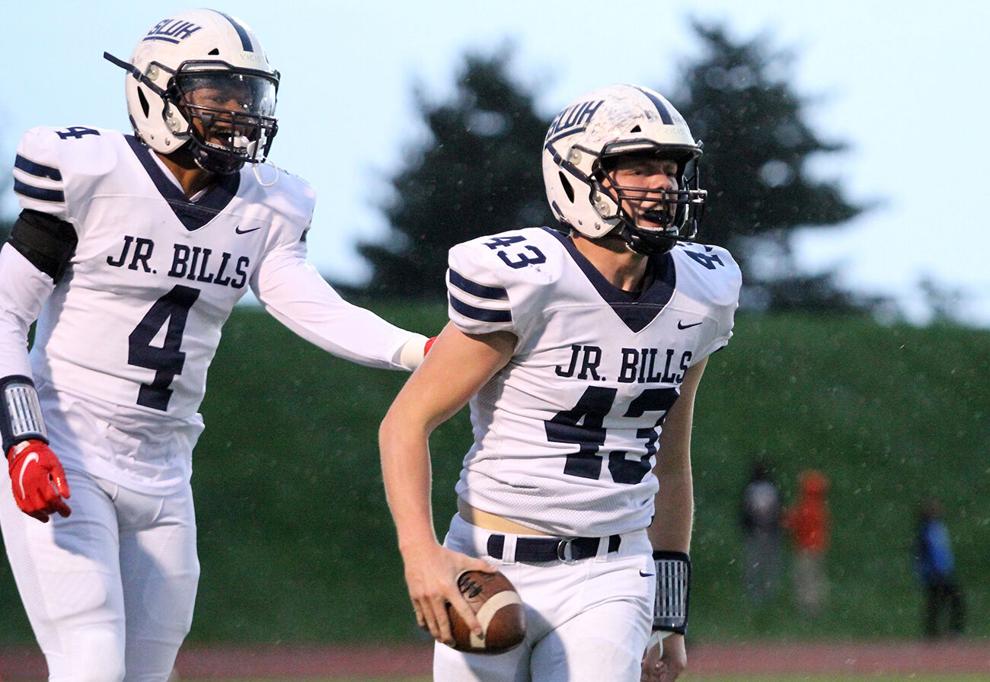 De Smet vs. SLUH football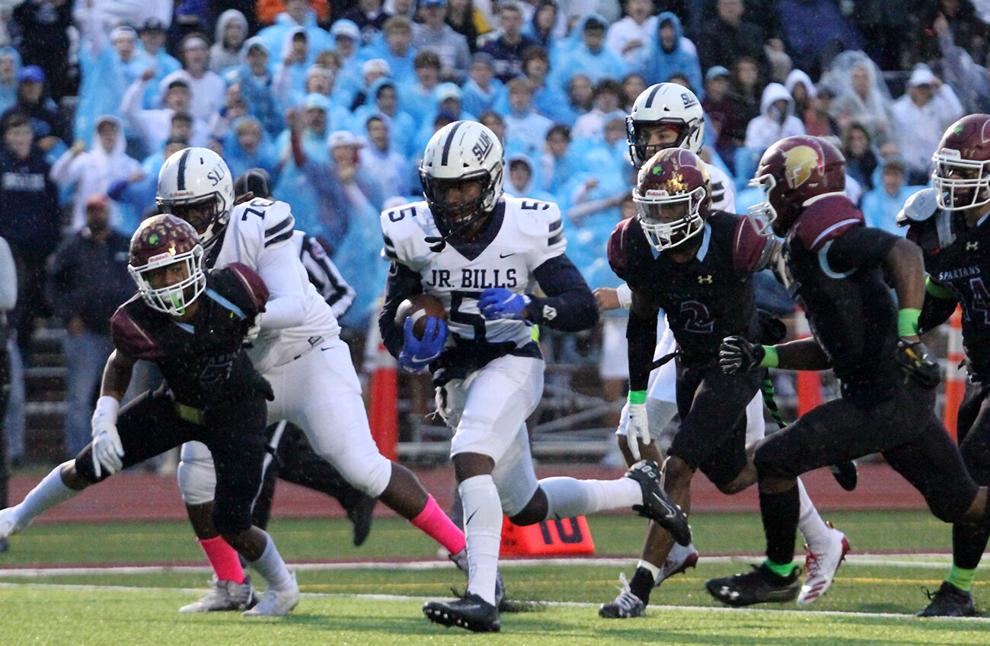 De Smet vs. SLUH football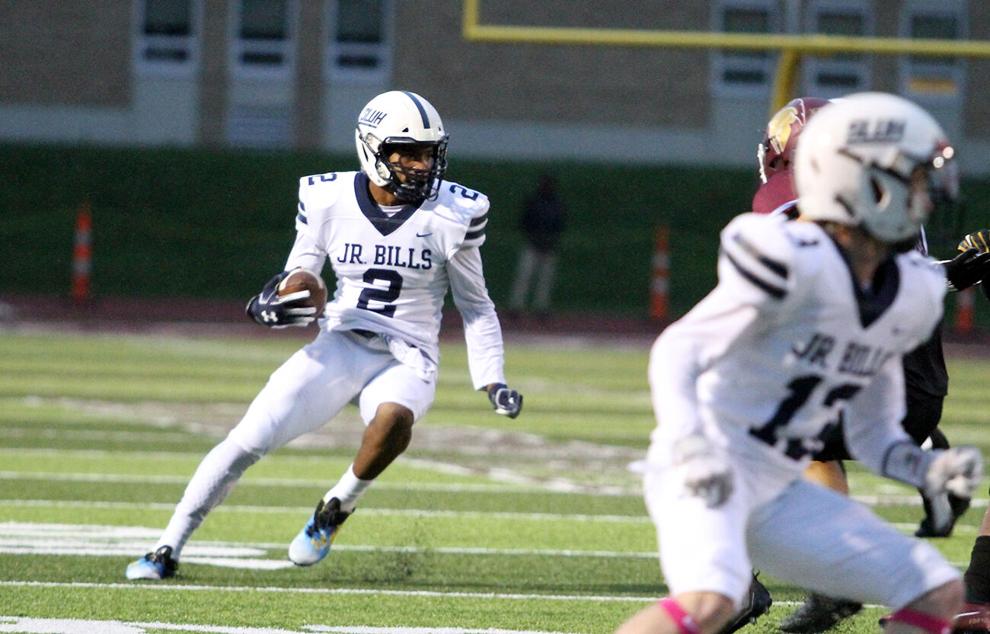 De Smet vs. SLUH football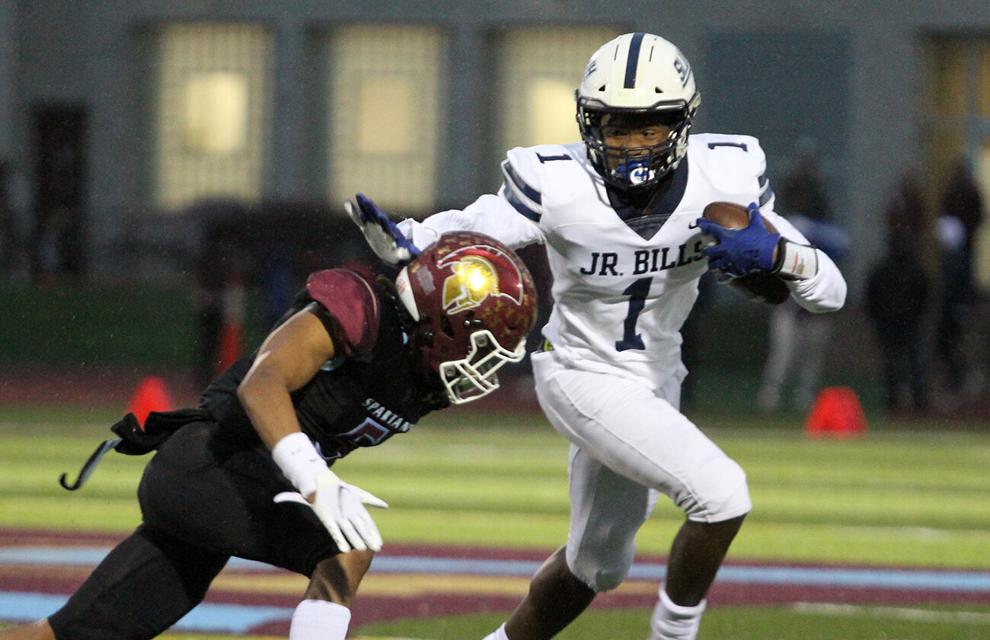 De Smet vs. SLUH football