BETHALTO — Highland senior Liam Gallagher had never returned a kickoff in his life.
Gallagher is the Bulldogs' defensive captain and a standout linebacker.
"I'm just on the (kickoff) team in order to hit somebody," Gallagher said.
The 5-foot-9, 165-pounder picked the perfect time for his first special teams return.
Gallagher scooted 61 yards with a kickoff with 30 seconds left to give the Bulldogs a 34-27 win over Civic Memorial in a Mississippi Valley Conference Bowl Series quarterfinal football contest on Friday.
Highland (2-2) will face Triad (4-0) in a semifinal game at 7 p.m. April 16 in Troy.
Gallagher's run, which will likely have an honored place in the school's rich football lore, ended a 3-hour, 2-minute topsy-turvy game between rivals.
"They kicked it to me for some reason," Gallagher said. "Maybe because they knew I'd never returned a kick before. I was just as shocked as everyone else."
Gallagher made the most of the opportunity, muscling his way down the left sideline to break a 27-27 tie.
"It's not plays or coaches that win games," Highland coach Jim Warnecke said. "It's players. This is a team sport. But Liam showed great will. That's all it was — a good football player willing his team to win."
Gallagher has done plenty of damage from his linebacker spot this season.
But he will long be remembered for his improbable kickoff return.
"We were in shock," said Highland senior tailback Logan Chandler, who rushed for 159 yards and three touchdowns. "The whole sideline lit up. It was crazy, it really was."
Civic Memorial (2-2) had just tied the game on a 1-yard quarterback sneak by sophomore Breyer Arview with 40 seconds left. The Eagles, who have now lost nine in row to Highland, had a chance to go ahead but missed the extra point.
That set the stage for Gallagher to step into the hero role.
"The first thing when I saw it coming my way was, 'I'm going to drop it,' " Gallagher said. "I caught it, made a few moves, looked ahead and all I saw was a kicker. I gave him a little sauce and got it done."
Highland scored on successive possessions in the first half to overcome an early 7-0 deficit. CM then found the end zone on three separate occasions to erase a one-touchdown deficit and tie the game.
The Eagles appeared in position to grab their first win over Highland since a 35-0 triumph on Sept. 30, 2011.
"I've got nothing but good things to say about my guys, I'm so proud of them," Civic Memorial coach Mike Parmentier said. "The breaks just didn't go our way."
Highland seemed in control after zipping out to leads of 21-14 and 27-21.
"We made a lot of mistakes that we've got to clean up," Warnecke said. "This was a gut-check and they came through."
Chandler scored on runs of 8 and 9 yards in the first half and added a 47-yard burst up the middle for a 21-14 lead on the first possession of the second half.
But the hosts rallied to tie on a 1-yard TD run from Miguel Gonzales late in the third quarter.
"This was a great game," Gallagher said. "So much fun to be a part of."
Highland 34, Civic Memorial 27
Highland vs Civic Memorial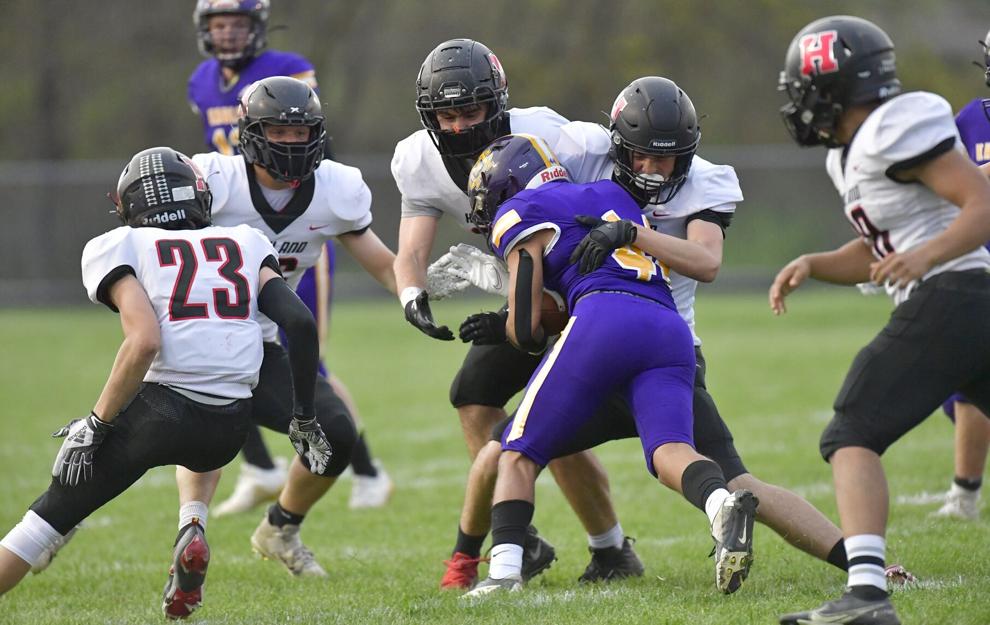 Highland vs Civic Memorial
Highland vs Civic Memorial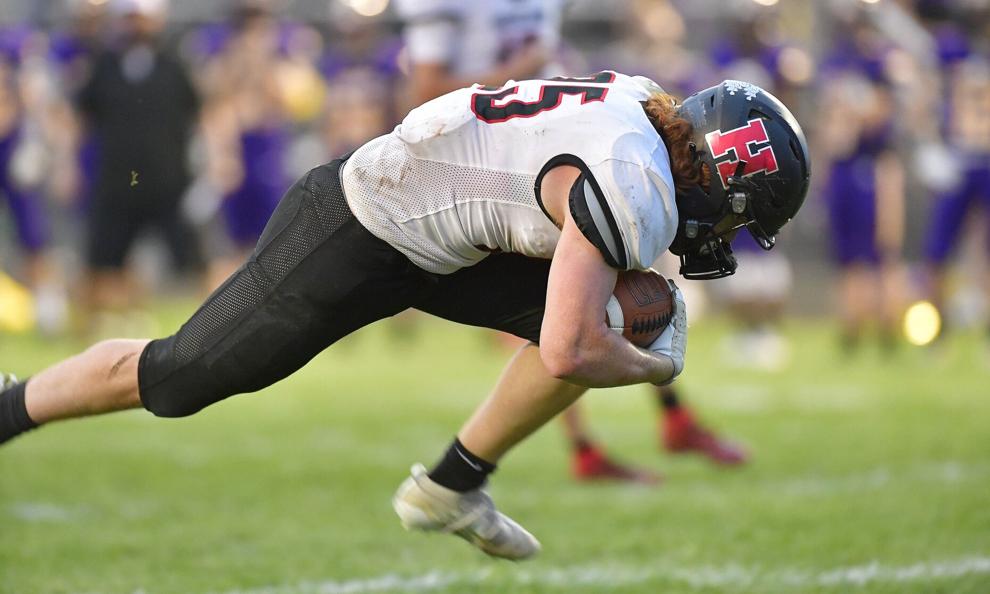 Highland vs Civic Memorial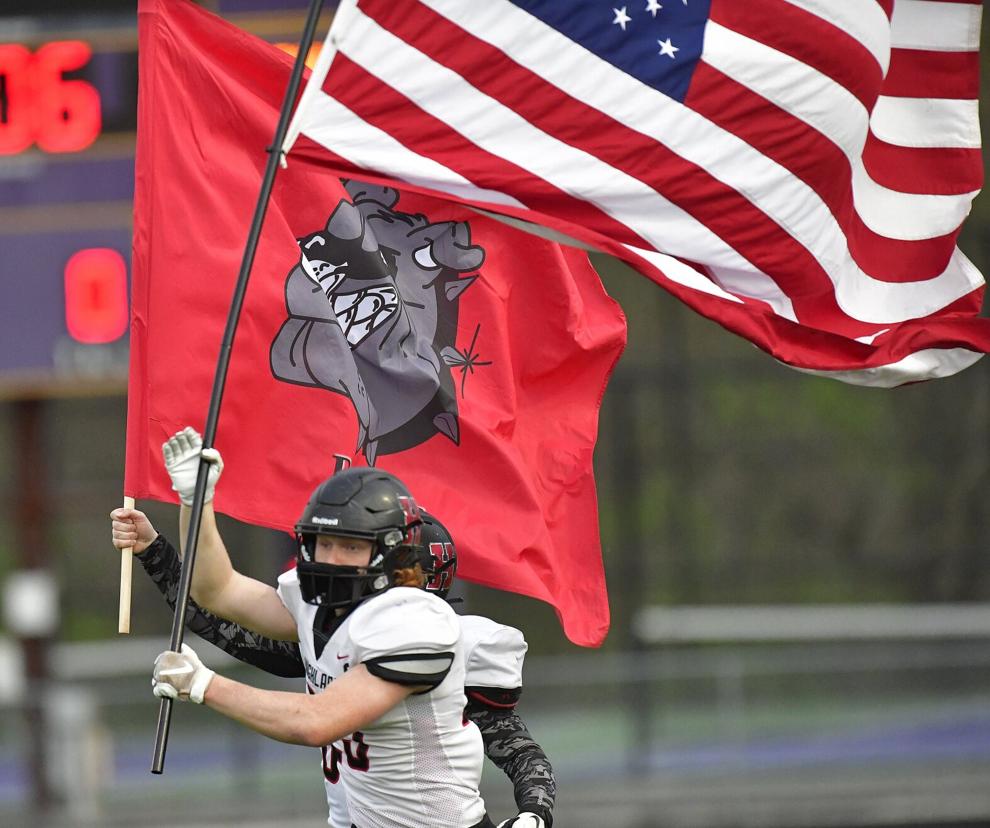 Highland vs Civic Memorial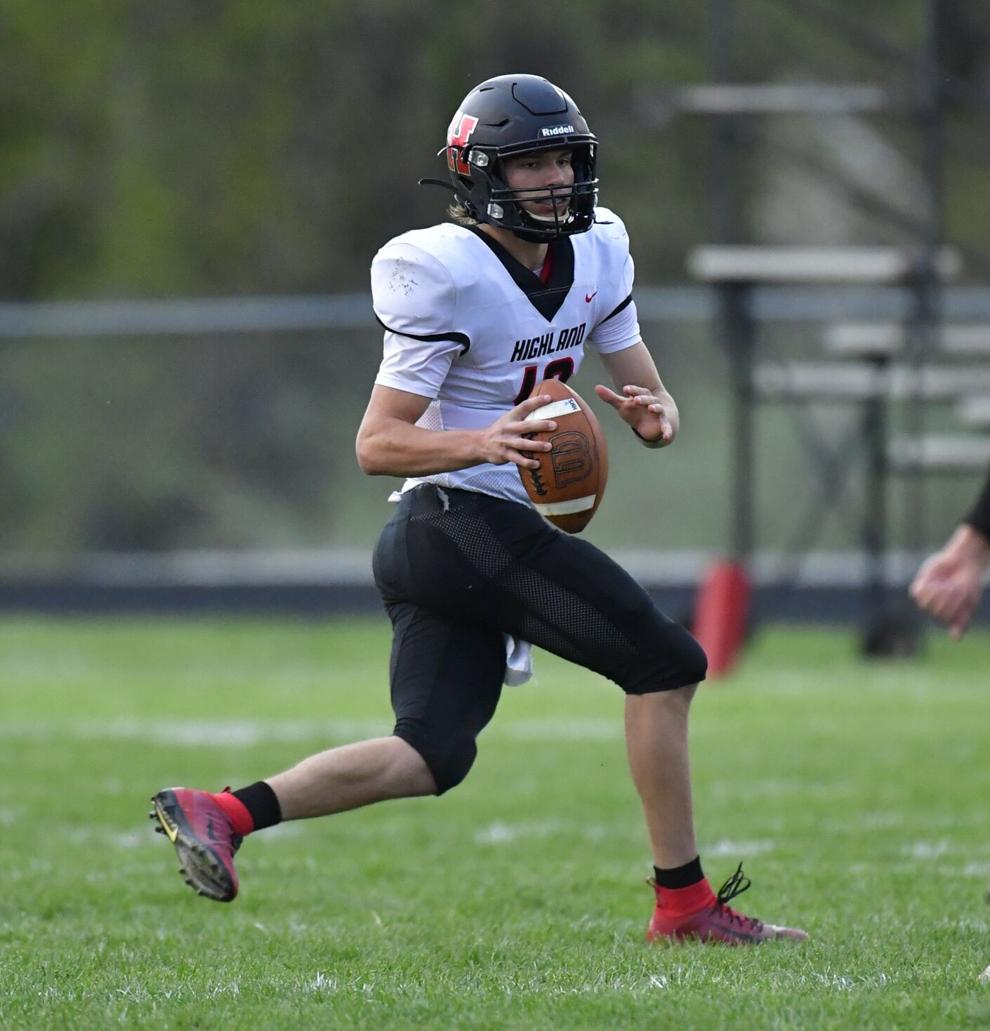 Highland vs Civic Memorial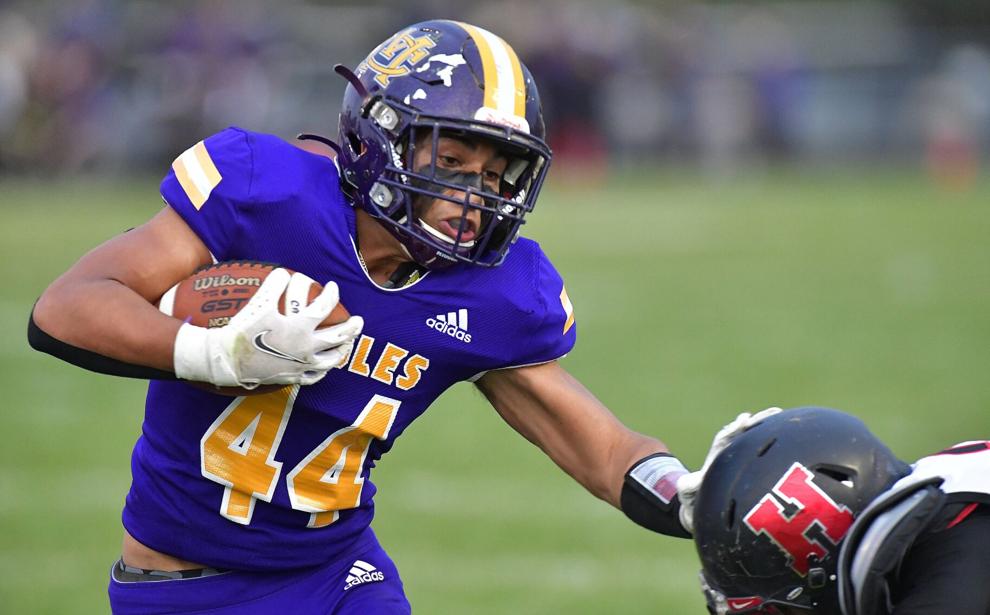 Highland vs Civic Memorial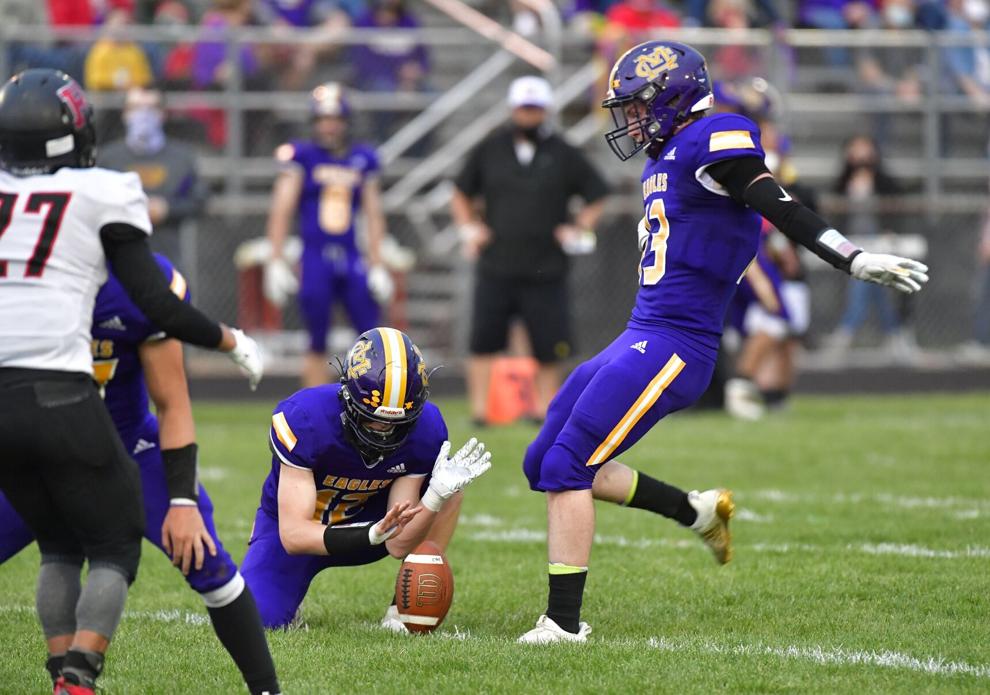 Highland vs Civic Memorial
Highland vs Civic Memorial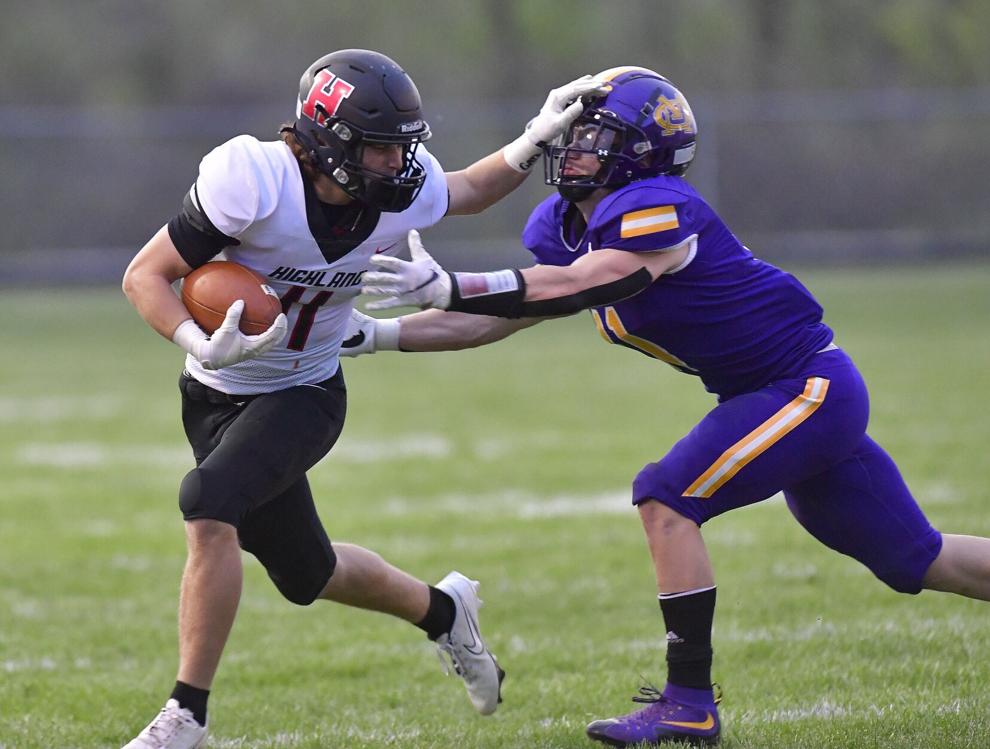 Highland vs Civic Memorial
Highland vs Civic Memorial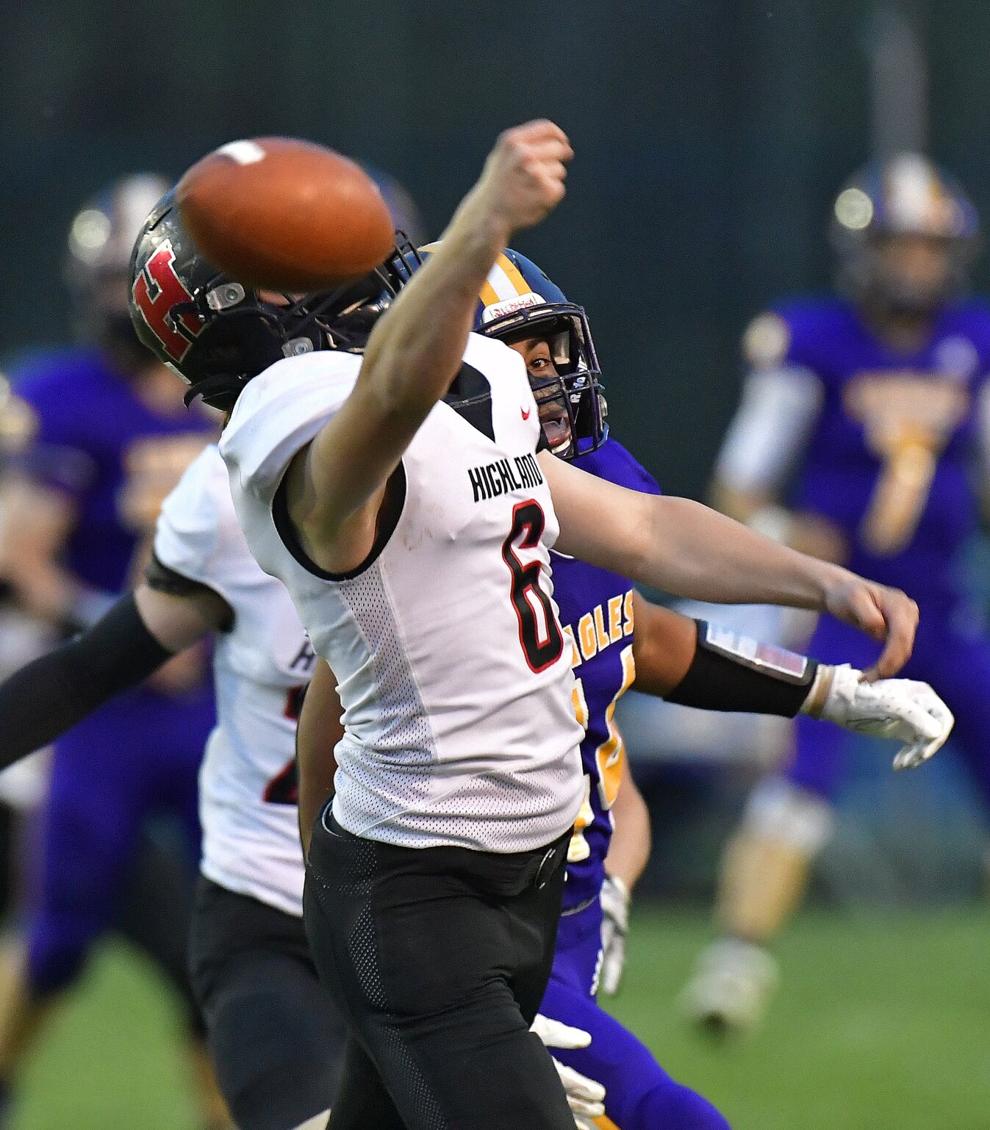 Highland vs Civic Memorial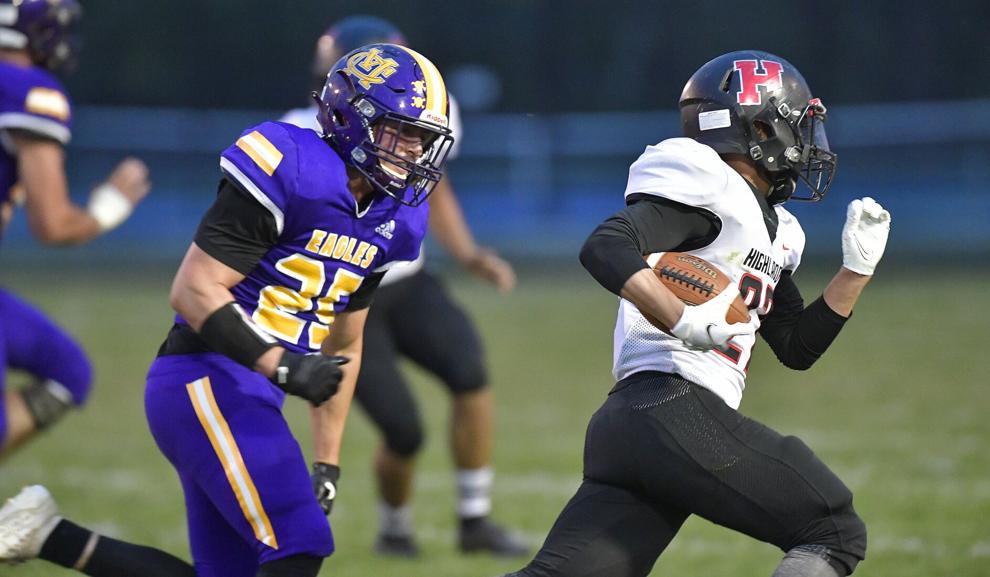 Highland vs Civic Memorial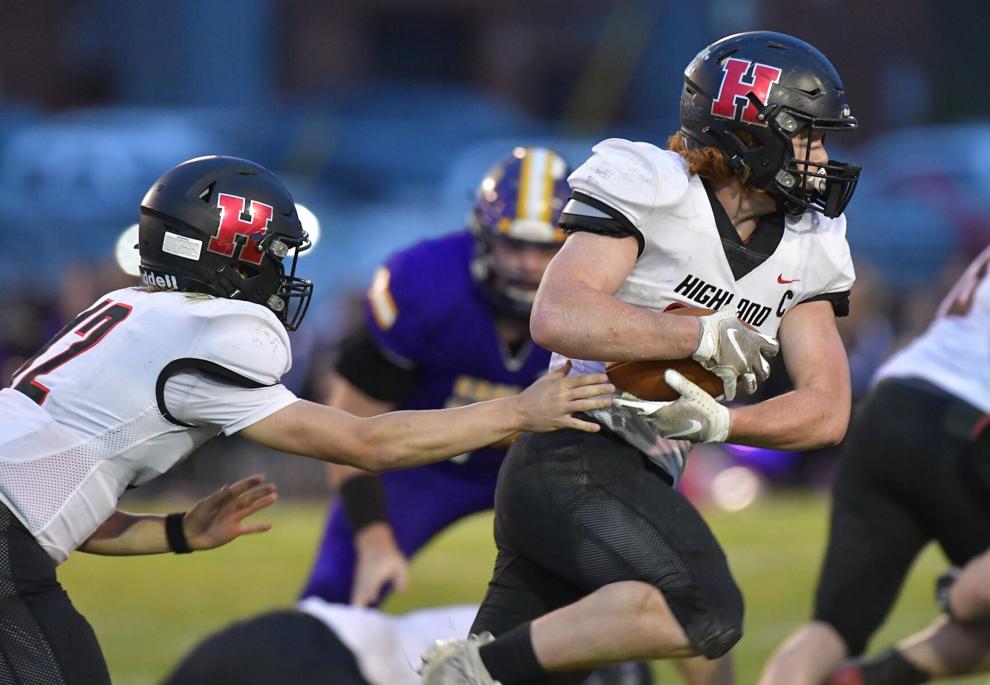 Highland vs Civic Memorial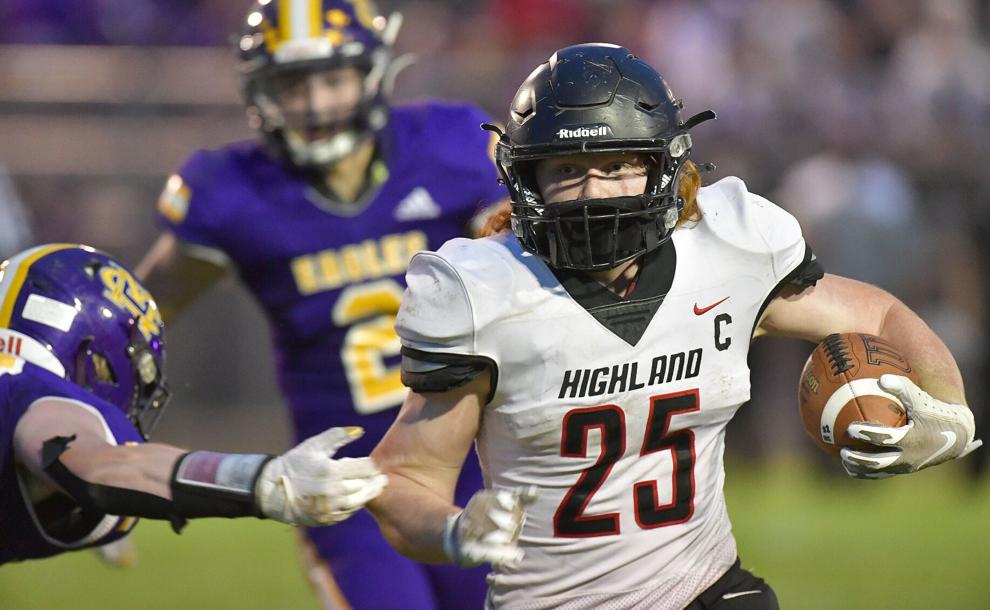 Highland vs Civic Memorial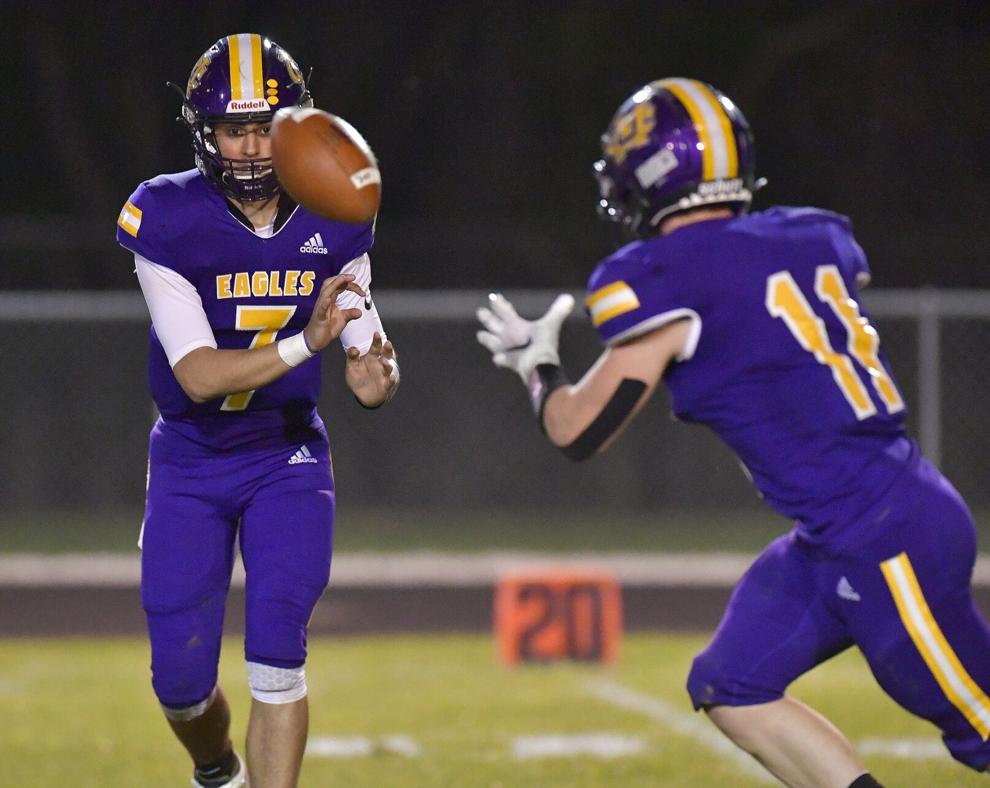 Highland vs Civic Memorial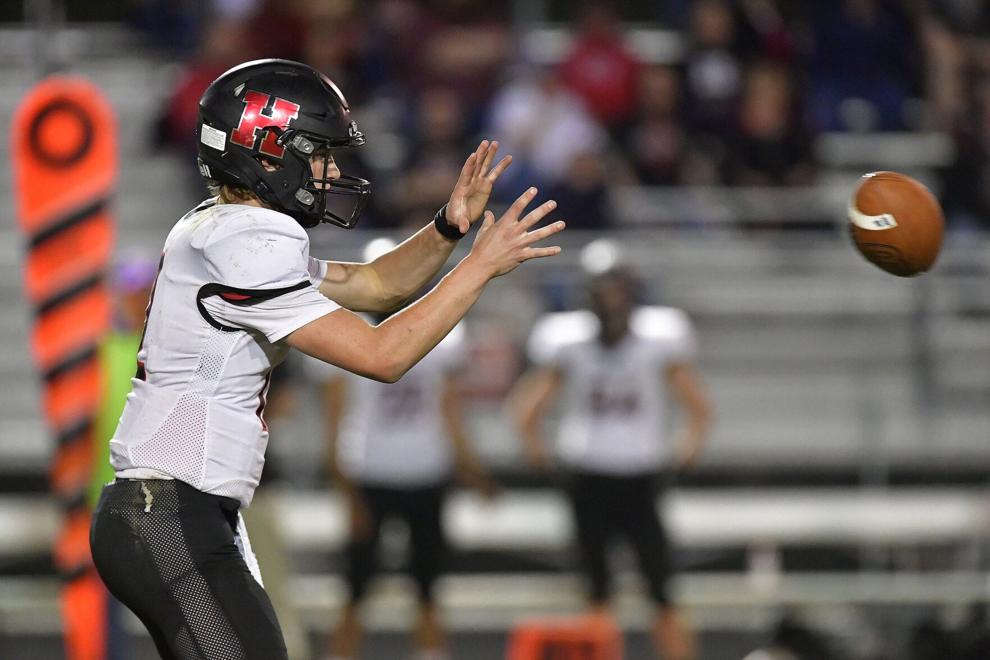 Highland vs Civic Memorial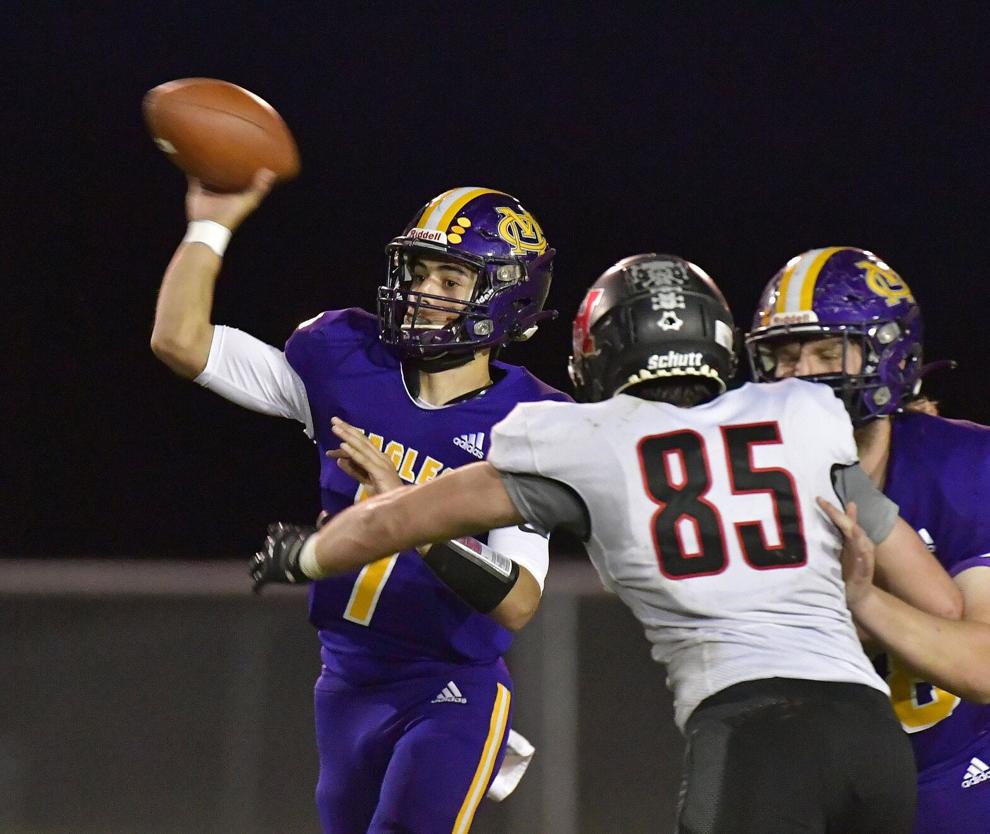 Highland vs Civic Memorial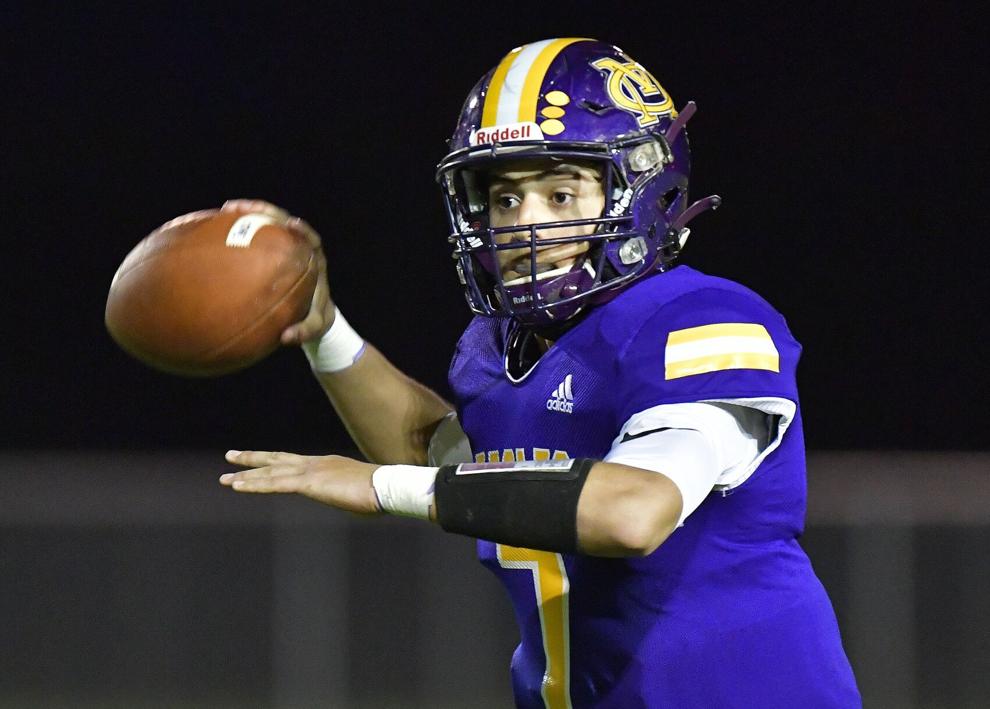 Highland vs Civic Memorial