WELDON SPRING — Izaiah Hartrup knew what was coming.
He saw it in Alex Pipes' eyes.
A senior defensive back for the Fort Zumwalt North football team, Hartrup stepped in front of Pipes' pass at midfield and returned it 50 yards to help the Panthers score a 38-24 season-opening win Friday night at Francis Howell.
"It was the way the quarterback looked at me," Hartrup said. "I read it, stepped on it and got the pick. It was film, a lot of film."
The No. 6 large school in the STLhighschoolsports.com rankings and the top-ranked team in the Class 5 Missouri Media poll, Fort Zumwalt North (1-0) has won back-to-back meetings with Howell after the schools resumed their rivalry after 19 years. Last season the Panthers needed overtime to escape with a 34-27 win after the Vikings nearly won it in regulation. This time there wasn't any late-game drama. Fort Zumwalt North coach Joe Bacon likes it that way.
"That's a great football team," Bacon said. "We felt we could play really well and lose tonight."
The incessant rain that soaked the region played into the Panthers hands. Fort Zumwalt North prefers to keep the ball on the ground and it was effective. When not making interceptions, Hartrup found time to carry the ball 14 times for 108 yards and a touchdown. Junior running back Chris Futrell carried nine times for 42 yards and a 32-yard touchdown. Senior Cairo Payne made his varsity debut at quarterback after playing the last two seasons as a slot receiver. The dynamic Payne rushed 19 times for 135 yards and broke off a powerful 58-yard touchdown run to open the scoring with 9 minutes and 6 seconds to play in the first quarter. He completed one of his three passes for a 10-yard gain to Hartrup.
"It was amazing. It felt good getting back there (at quarterback) again," Payne said. "We've been working for this all summer. We've been studying and working hard. Getting the 'W' was important."
The Panthers' exuberance of taking the lead was short lived. Their extra point kick hit the upright.
Two plays into Howell's ensuing drive the game was tied.
Senior running back Gideon Niboh displayed the scintillating speed that gives defensive coordinators the shakes. The 5-foot-7 and 170-pound speedster found a crease and never looked back. As a Fort Zumwalt North safety closed in near the sideline, Niboh hit him with a stutter step that opened up the space and let him finish off his 87-yard touchdown run. The Vikings went ahead 7-6 with 8:13 to play in the first.
Niboh rushed 11 times for 170 yards and a score. Pipes, Howell's junior quarterback, showcased his running ability as he rushed for 94 yards on 19 carries and scored a 31-yard touchdown. He completed nine of 19 passes for 97 yards and found junior receiver Reid Weber for a 19-yard touchdown.
Junior running back Tyler Oakes put the Panthers ahead for good when his 16-yard touchdown gave them a 20-14 lead with 3:59 to play in the first half. Two and a half minutes later, Hartrup came up with his 50-yard interception return to give Fort Zumwalt North a boost.
"That was huge," Bacon said. "Just getting the momentum there, it's such a big part of football. To do that towards the end of the half was big."
The No. 10 large school, Howell (0-1) drove 49 yards in the last 1:10 of the second quarter. Freshman Josh Deal knocked in a 24-yard field goal as time expired to cut Fort Zumwalt North's lead to 28-17 at halftime.
Howell received the ball to start the third quarter. It didn't keep it long. The Panthers defense rose up and stuffed the Vikings for a three-and-out.
"Both teams started off fast on offense then kind of slowed down over the course of the game," Bacon said. "For the defense to come out and establish itself like that was big."
When Howell went to punt the snap went over Pipes head and into the end zone for the second time in the game. Both times Pipes managed to chase down the ball and get off a punt to limit the damage.
"The weather didn't work to our advantage by any means, especially with those punts," Howell coach Brent Chojnacki said. "Lucky to have him get those off and not put us in too bad a situation."
Pipes got the punts off but the Panthers didn't have far to go. They set up shop at the Vikings' 30-yard line. Howell's defense held. Fort Zumwalt North senior kicker Owen Sears connected on a 32-yard field goal to make it 31-17 with 7:32 to play in the third quarter.
Howell didn't threaten again.
"Those guys outplayed us tonight and that's what it comes down too," Chojnacki said. "We have too much talent in this locker room, nobody is going to point fingers. We're going to get better and we've got a long road ahead of us."
190830_FZNvFH_RADFORD-11.JPG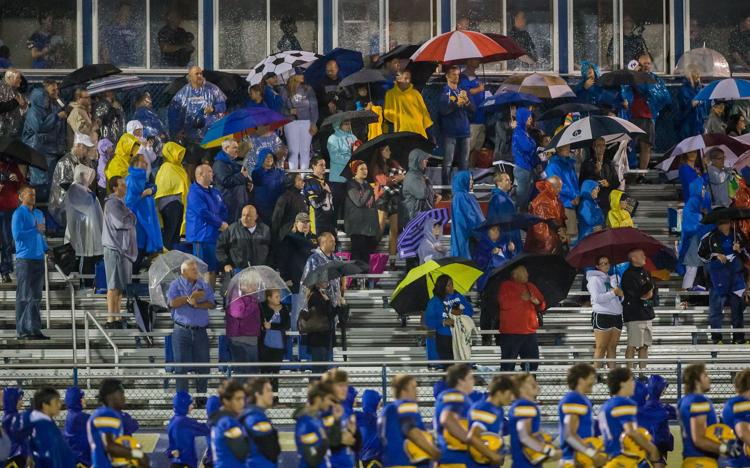 190830_FZNvFH_RADFORD-12.JPG
190830_FZNvFH_RADFORD-15.JPG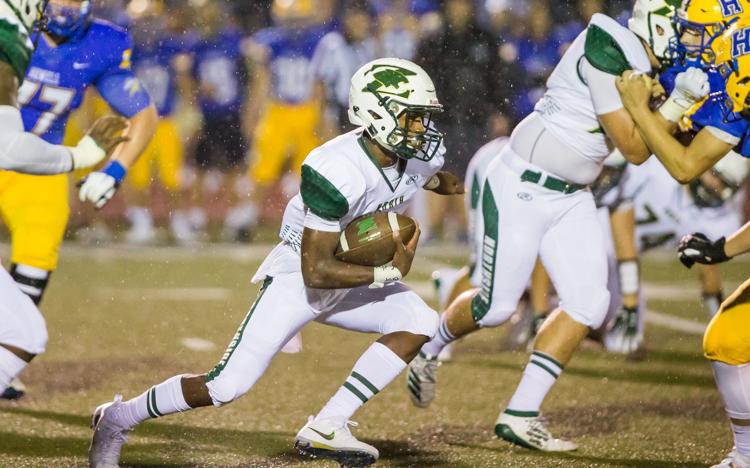 190830_FZNvFH_RADFORD-18.JPG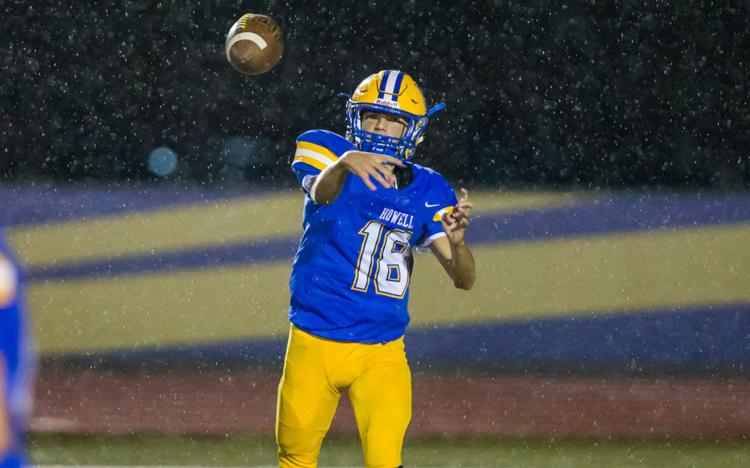 190830_FZNvFH_RADFORD-20.JPG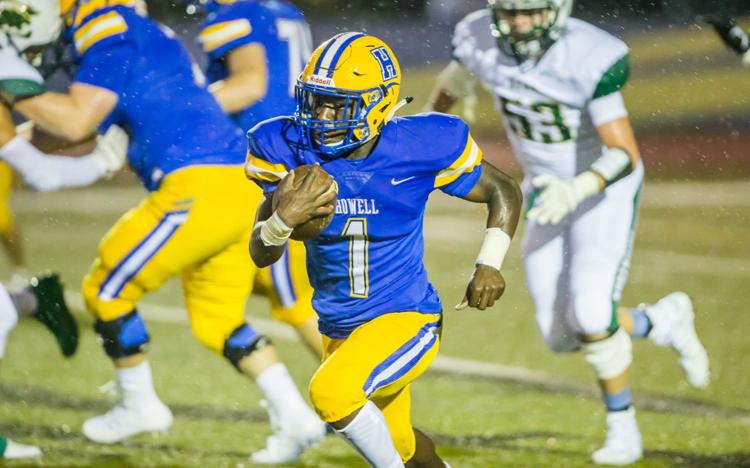 190830_FZNvFH_RADFORD-13.JPG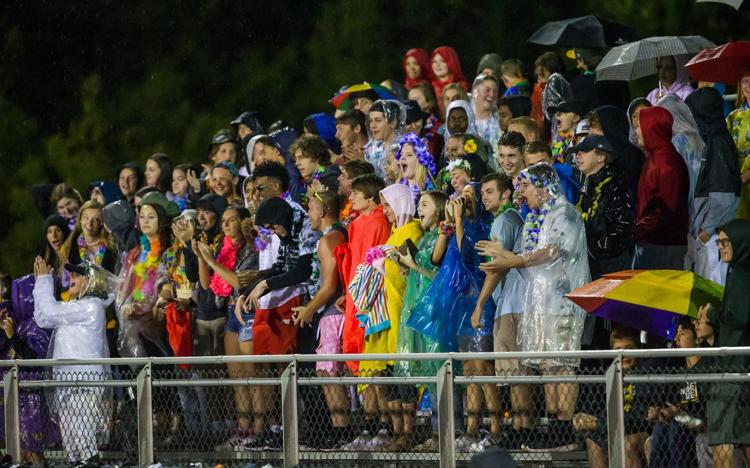 190830_FZNvFH_RADFORD-14.JPG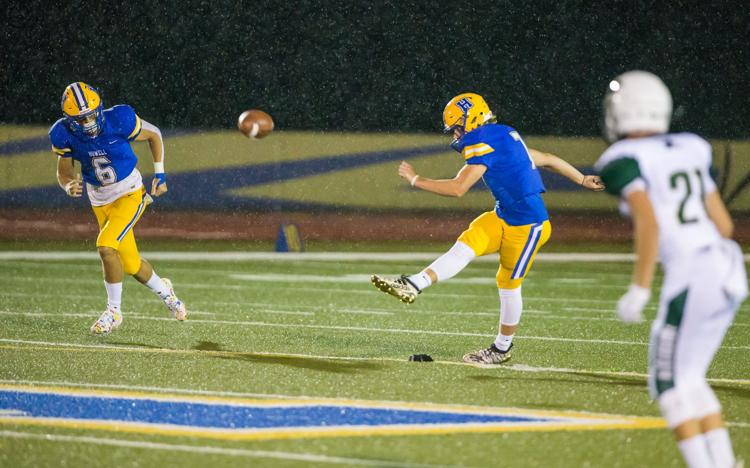 190830_FZNvFH_RADFORD-16.JPG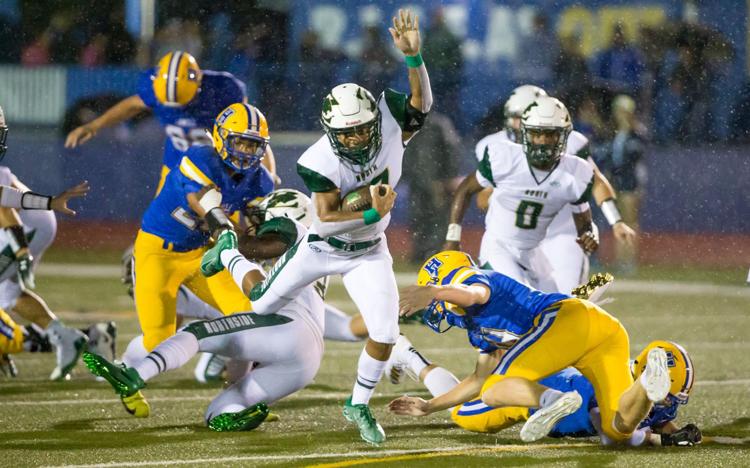 190830_FZNvFH_RADFORD-17.JPG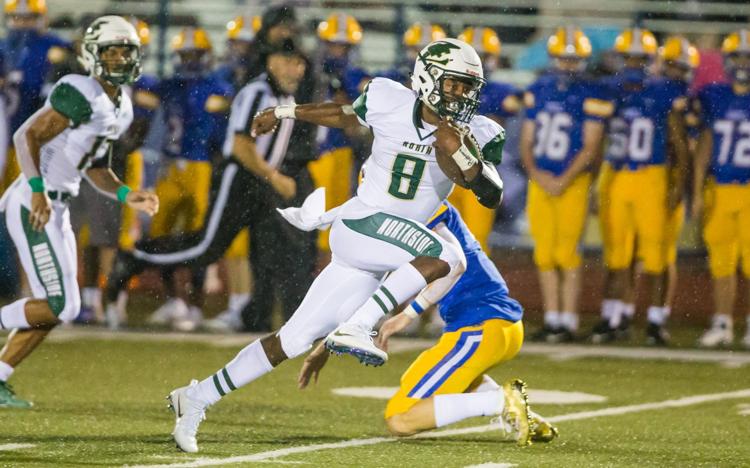 190830_FZNvFH_RADFORD-19.JPG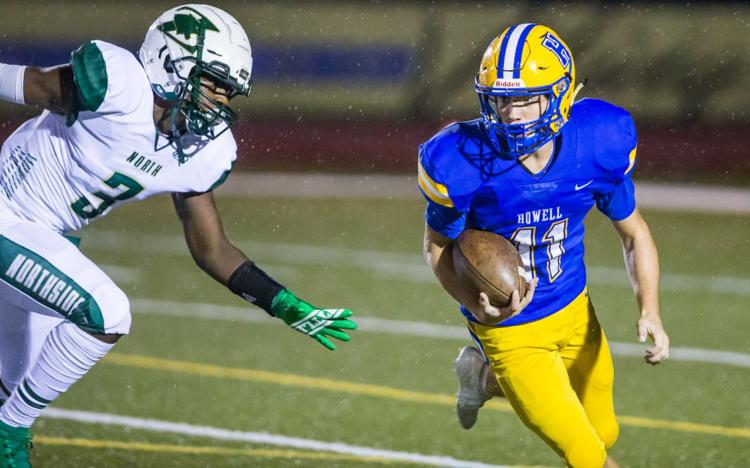 190830_FZNvFH_RADFORD-21.JPG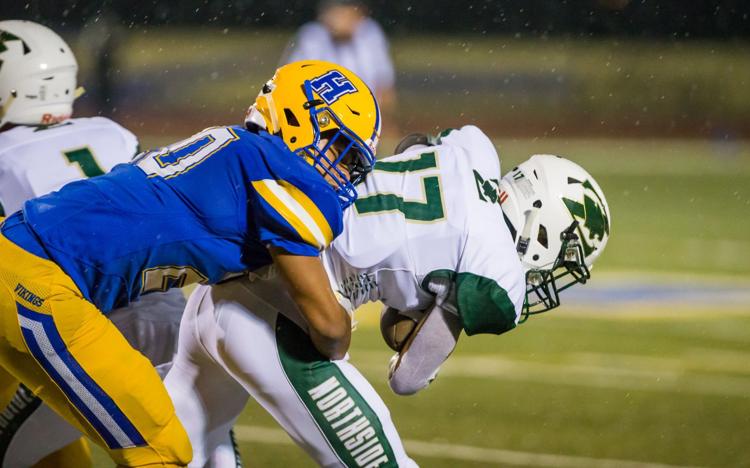 190830_FZNvFH_RADFORD-23.JPG