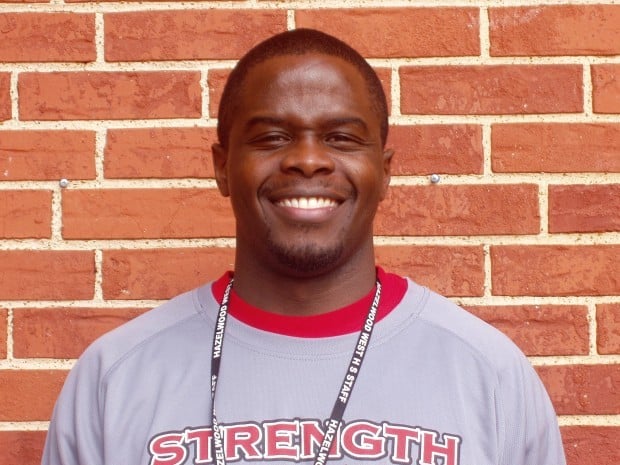 Duane Hawthorne said he left University City High with some unfinished business.
He hopes to finish it at Hazelwood West, where he was named the new football coach last week.
Hawthorne, 34, was the lead man at U. City from 2006 through 2009. The best of his four seasons there was the last one, when he led the Suburban South Conference team to a 6-6 record, two near upsets of eventual state champions, a district championship and a berth in the quarterfinals.
The Lions lost to the same Normandy team in the quarterfinals that they had beaten two games prior. The setback was devastating to Hawthorne.
"Losing to Normandy left a burning desire in my soul," said Hawthorne, who despite that setback and a .500 record was named the St. Louis Metro Coaches Association coach of the year after that season. "Getting a team to the state title game, that's my goal."
He'll get another chance at Hazelwood West, where he's been teaching this school year. He replaces Cordez Vaughn, who recently resigned after one year on the job during which the Wildcats posted a 1-9 record.
"We are excited," West activities director Tim Williams said. "When we went through the interview process, we knew we had a good one."
Williams said Hawthorne knocked the ball out of the park during the interview process.
"He's one of the most prepared individuals I've ever been around," Williams said of Hawthorne. "When he left the interview room, everybody was giddy. How he answered the questions and the professionalism with which he answered the questions was outstanding."
Hawthorne is an old pro because he is an old pro. He played in the NFL for the San Francisco 49ers and Dallas Cowboys. He was a defensive back and also saw action on special teams.
Prior to that, Hawthorne, who was born in St. Louis and went to Ladue High, played college ball at Northern Illinois University. Coincidentally, while he was there he roomed with current Pattonville football coach Steve Smith, a new peer in the Suburban North.
"I'm looking forward to lining up against him," Hawthorne said of Smith. "We talked last night. We wagered a dinner; loser pays."
Hawthorne described himself as an old school mentor who stresses defense and likes to "pound the rock" on offense. But he said his teams won't hesitate to throw the ball.
"The kids determine what you can or can't do," he said. "You have to be versatile these days. You have to be able to do both."
Hawthorne, whose teams lost close games to Class 6 state champion Hazelwood Central in 2009 and to Class 5 champion Webster Groves, previously coached at McCluer South-Berkeley and Ladue high schools. He holds a bachelors degree from Lindenwood.
Hazelwood West will start next season with the third different coach in three years, but Hawthorne said he plans to be there for a long time.
"This is where I plan to retire," he said, adding that he can collect an NFL pension at 50, some 16 years from now.
He's looking forward to coaching at a school with a lot of athletes to choose from. Hazelwood West is one of the bigger high schools in the state.
"We have 180 kids here who have shown some type of interest in football," he said. "In a good year at U. City we had in the 70s."
Williams said his expectations are modest for next year since there won't be a lot of experienced players back.
"There's always going to be a little bit of a rebuilding process," he said. "But with the things he has in place already with the kids, they understand there will be expectations of them or they won't be around."
They'll need to toe the line with Hawthorne. After all, he's got a goal to reach.
STLHighSchoolSports.com is the most comprehensive source of stats, scores and stories from any and all area high schools.