HILLSBORO, MO. — There is nothing fancy about Hillsboro's offense, but when it works, it is a thing of beauty.
The Hawks have traditionally been known for their ground and pound attack, but took it to another level as they hosted Festus in a Mississippi Area Red Conference football game on Friday night.
Hillsboro didn't attempt a single pass, but it didn't' need to. Behind a dominant effort by its offensive line, a plethora of Hawks ball carriers amassed 392 yards on 62 carries in a 39-14 win.
"I could not be more prouder of our kids," Hillsboro coach Lee Freeman said. "It's the things that you talk about at practice and our kids did them. They're a young group and they're learning."
John Bennett rushed for 96 yards and Jaxsin Patterson ran for 82 more. Five different runners found the end zone for Hillsboro (1-3, 0-1), which beat its rival for the seventh straight time dating back to Sept. 19, 2014.
Behind a near flawless performance by the offensive line, which was flagged just once, Hillsboro held the ball for almost 19 minutes in the second half and held a 2-to-1 time of possession advantage.
"They did so great, I appreciate them so much," Bennett said of his offensive line. "I couldn't have done anything without them and neither could any of the other backs."
Patterson capped Hillsboro's first drive of the third quarter with an 8-yard touchdown run and Cody Smith scored on a 2-yard dive to complete the next drive and push the advantage to 26-7.
Austin Romaine broke loose for a 47-yard touchdown run on the first play of the fourth quarter and Dominic Crady scored from one yard out with 15 seconds as Hillsboro rolled.
"Just maintaining our focus and not falling off in the end there," Freeman said. "I felt like our kids were in good shape in the second half and they were playing with a lot of energy and we were able to execute our game plan."
Collin Doyel scored on a 74-yard run for Festus' lone score of the second half. Doyel led the Tigers with 88 yards rushing.
Festus (2-2, 1-1) attempted just three passes and the only one that found a receiver's hands was called back for an ineligible man down field penalty, meaning neither team completed a pass in a game that had a throwback feel.
"Anybody that studied film on Hillsboro realized they were not a 0-3 football team," Festus coach Russ Schmidt said. "They were a wounded animal and they came out and played the best game they had against us. That game was won in the trenches and it was won in the offseason. The way they manhandled us up front, we had no answer for."
Hillsboro's Austin Perez broke free for an 81-yard touchdown run on a quarterback keeper to give the Hawks a 6-0 lead with 8:38 left in the first quarter.
The Hawks threatened on their second drive, marching deep into Festus territory on seven plays, all on the ground. But the drive was abruptly halted after Festus' Jaden Rystrom recovered a Hillsboro fumble on the Tigers 29.
Festus' defense came up big midway through the second quarter as several Tigers stopped Hillsboro's Patterson for a one yard loss on fourth-and-one at midfield.
The Tigers took advantage of the field position, marching 47 yards on five plays. Jack Robinson capped the drive with a 3-yard touchdown run and the extra point gave Festus a 7-6 lead.
But Hillsboro answered with a late drive. Tyler Sizemore broke off runs of 15 and 25 yards and finished it off with a 1-yard plunge with 30 seconds left in the half. Patterson ran in the two-point try to give the Hawks a 14-7 halftime lead.
"You've got to have the want-to," Sizemore said. "You've got to want it more than the person across from you."
Hillsboro outgained Festus 211-82 from the line of scrimmage in the first half. The teams ran a total 49 plays in the first half, but neither attempted a single pass.
9/20/19 - Football - Festus at Hillsboro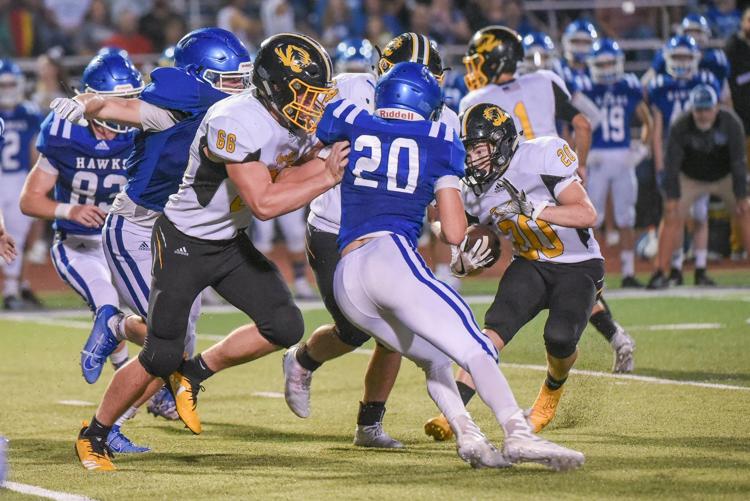 9/20/19 - Football - Festus at Hillsboro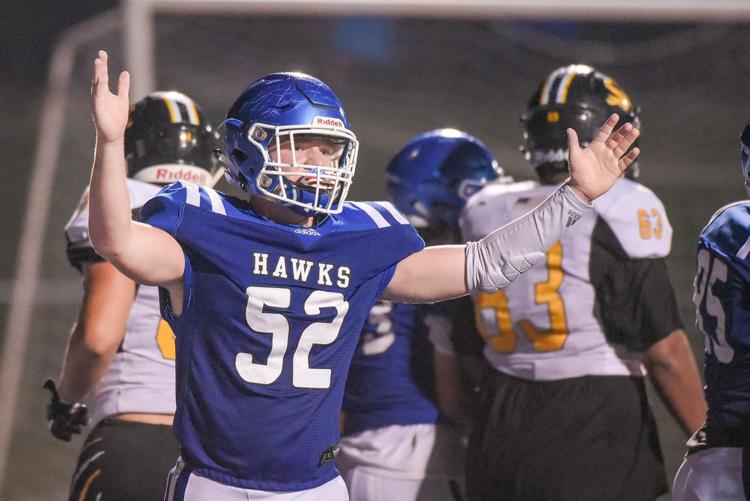 9/20/19 - Football - Festus at Hillsboro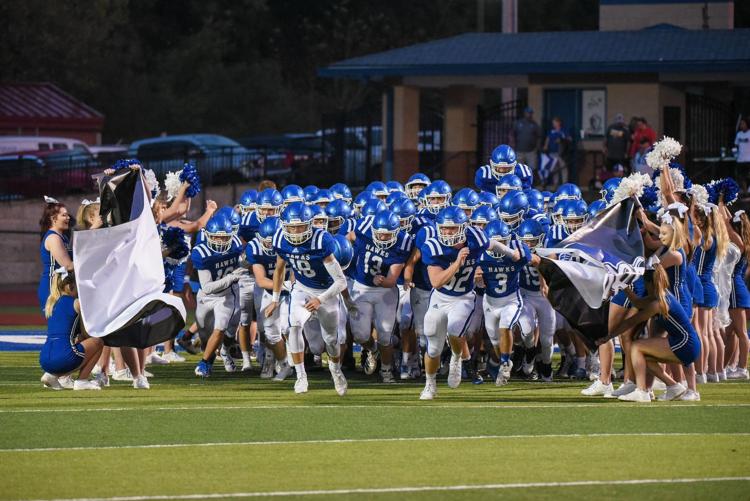 9/20/19 - Football - Festus at Hillsboro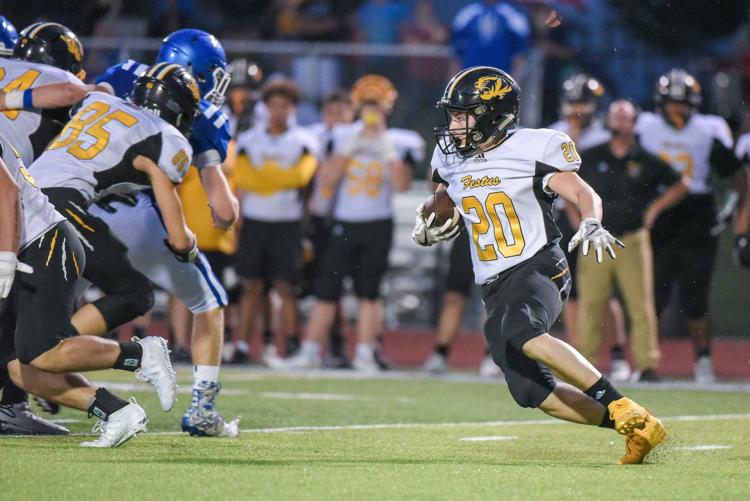 9/20/19 - Football - Festus at Hillsboro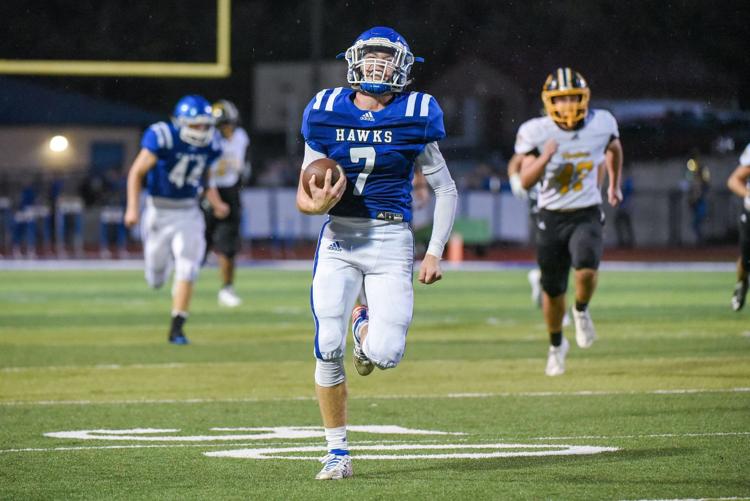 9/20/19 - Football - Festus at Hillsboro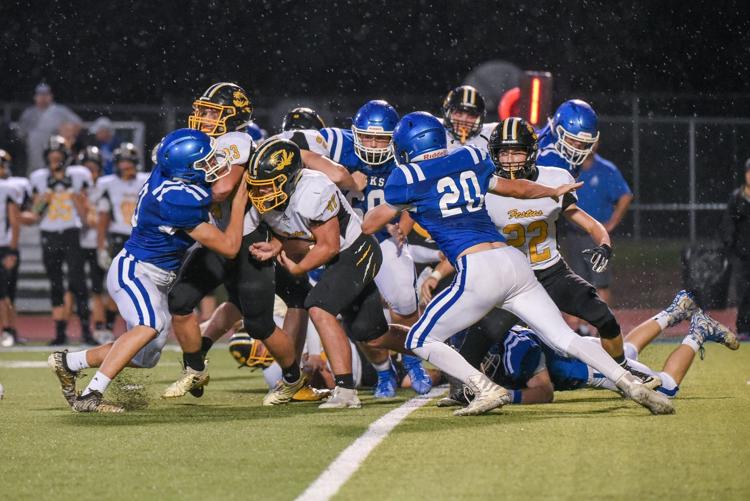 9/20/19 - Football - Festus at Hillsboro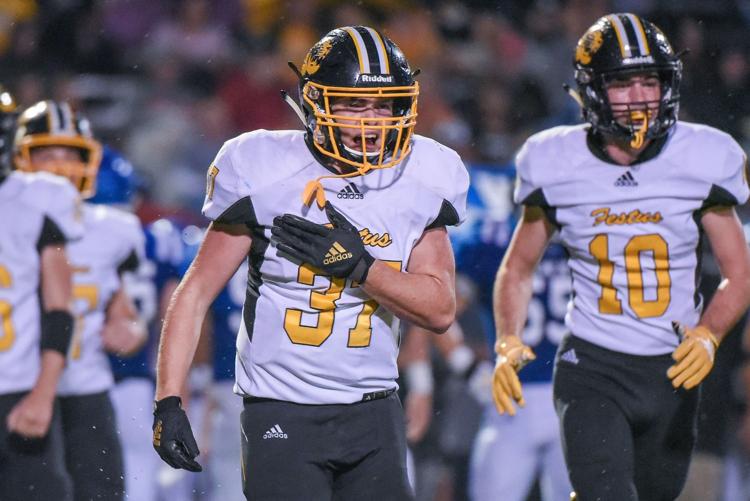 9/20/19 - Football - Festus at Hillsboro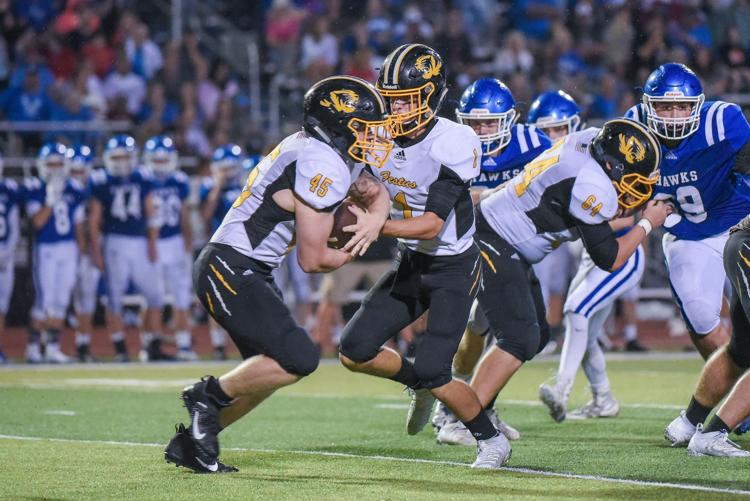 9/20/19 - Football - Festus at Hillsboro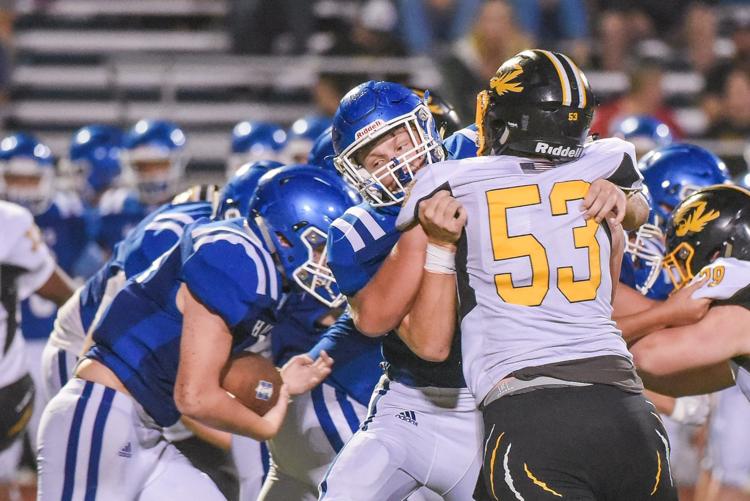 9/20/19 - Football - Festus at Hillsboro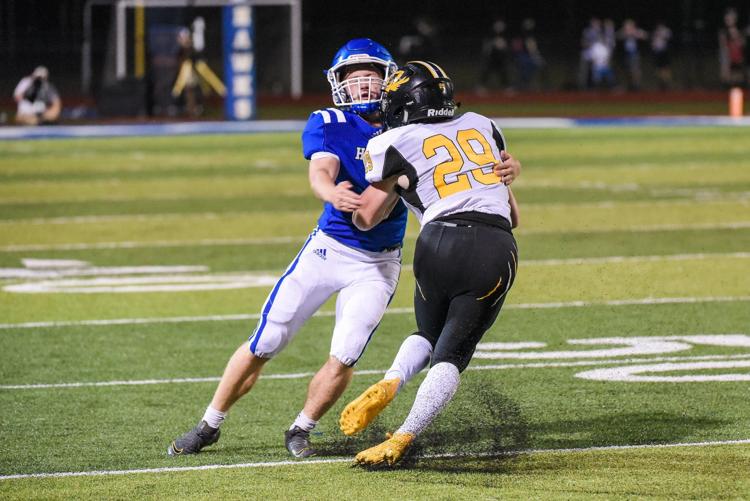 9/20/19 - Football - Festus at Hillsboro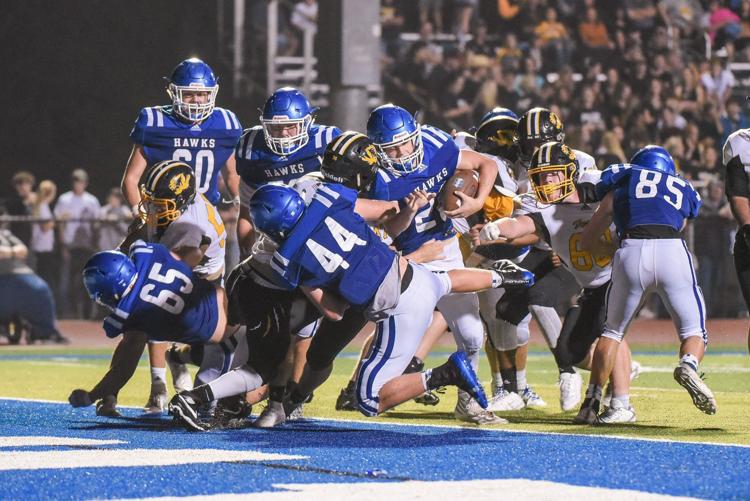 9/20/19 - Football - Festus at Hillsboro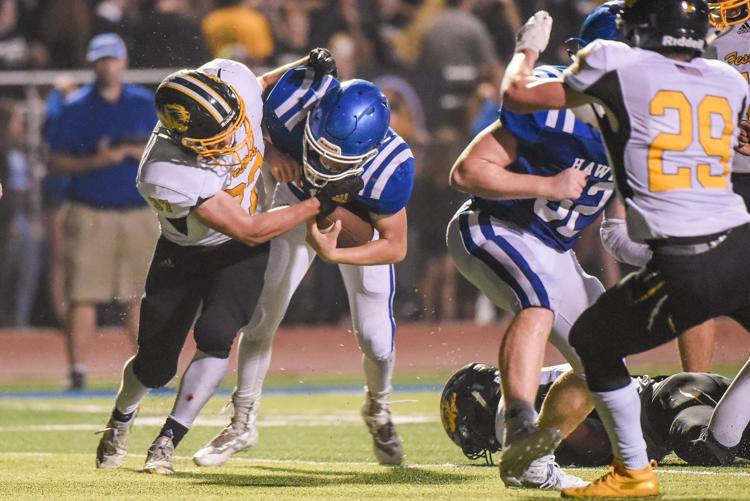 9/20/19 - Football - Festus at Hillsboro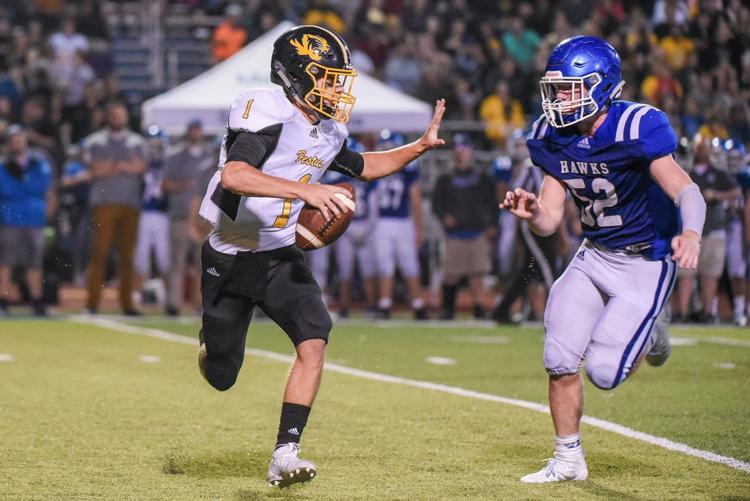 9/20/19 - Football - Festus at Hillsboro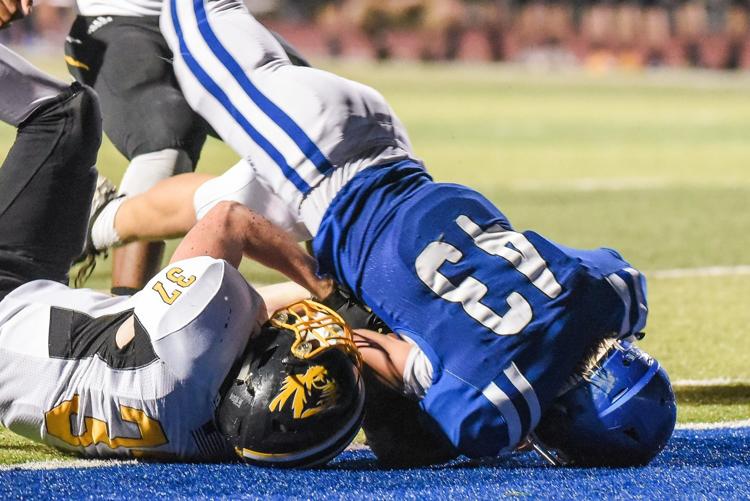 9/20/19 - Football - Festus at Hillsboro
9/20/19 - Football - Festus at Hillsboro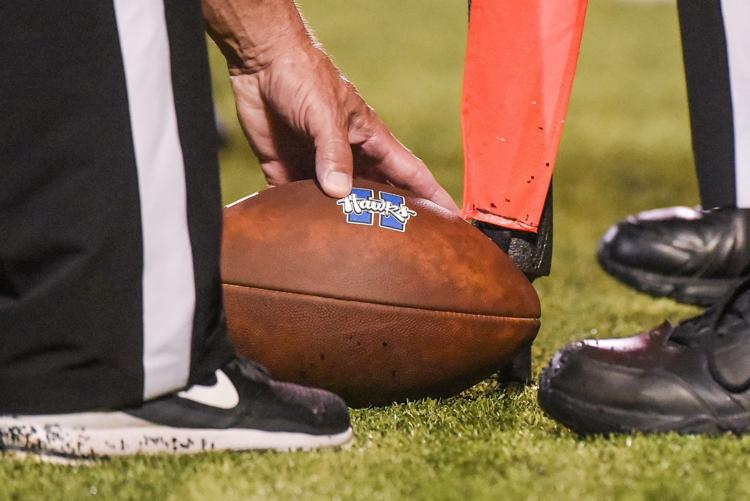 9/20/19 - Football - Festus at Hillsboro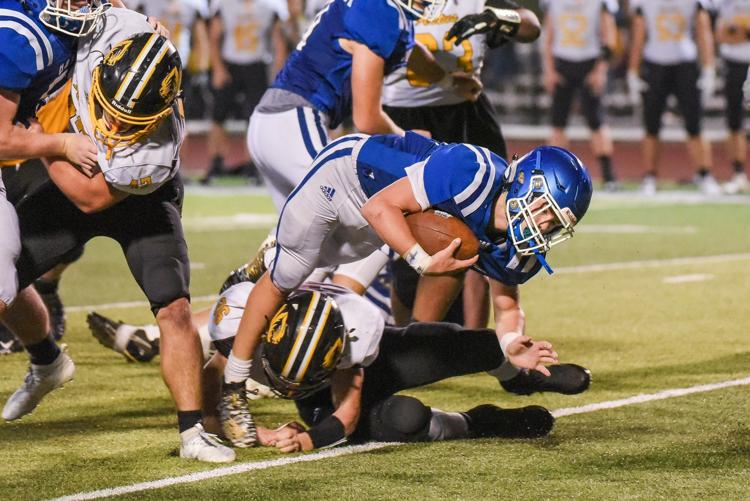 9/20/19 - Football - Festus at Hillsboro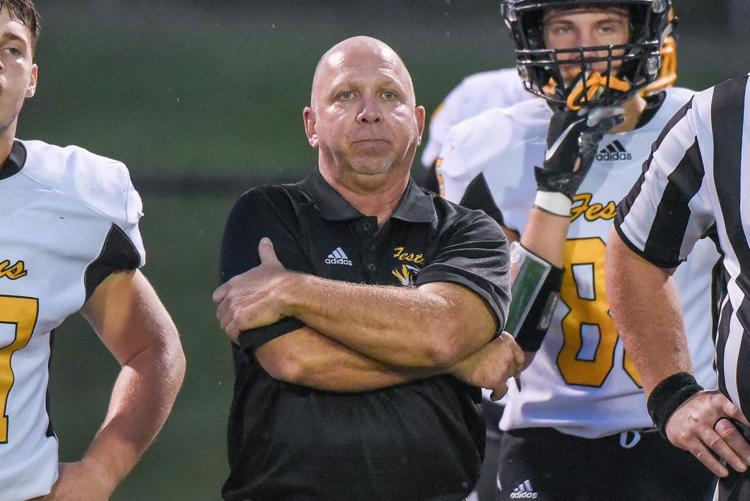 9/20/19 - Football - Festus at Hillsboro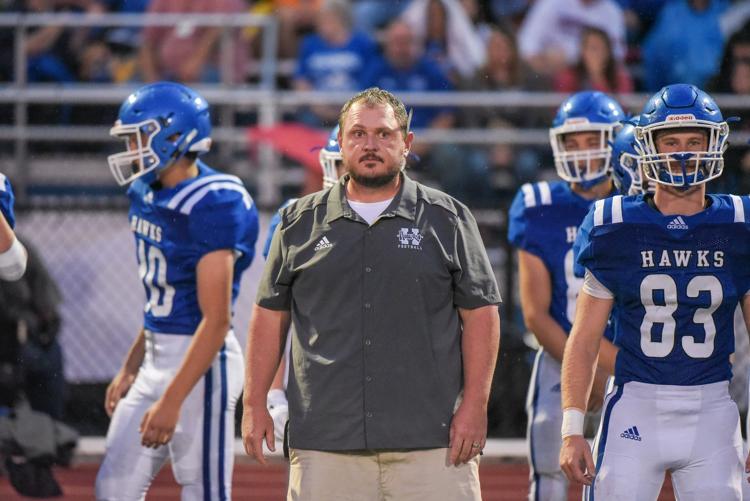 9/20/19 - Football - Festus at Hillsboro