KIRKWOOD • Cooper Wise spent much of the offseason sharpening his passing skills. An outstanding all-around athlete, the Kirkwood High football team's senior quarterback showcased his improved aerial attack and even got a little bit lucky.
Kirkwood held off Francis Howell 37-28 on Thursday night at Lyons Field on the campus of Kirkwood High.
Wise gave the Pioneers some breathing room late in the fourth quarter when he found senior receiver Micah Makuta for what appeared to be a touchdown pass. The ball tipped off Makuta and into the waiting hands of junior receiver Jairus Maclin with 1 minute and 16 seconds to play.
"I don't know, that's high school football," Kirkwood coach Farrell Shelton said.
The No. 4 large school in the STLhighschoolsports.com rankings and No. 3 in the Missouri Media Class 6 poll, Kirkwood (2-0) got a clutch performance from its defense in the fourth quarter to hold off Howell (0-2).
Kirkwood went ahead 30-21 when senior kicker Kaleb Barry buried a 19-yard field goal, his second of the night, with 11:05 to play in the game.
Three plays and 30 seconds later, Howell junior running back Gideon Niboh punched in an 8-yard touchdown. It was 30-28 with 10:35 to play.
The Vikings defense forced the Pioneers to punt on the ensuing drive after seven plays. Howell started from its own 35 with 7:21.
It never got into the red zone again. Kirkwood held Howell to a three-and-out, but committed a penalty on the punt to give the Vikings a fresh set of downs. Three plays and one negative yard later, Kirkwood forced another punt.
"I think mainly we stuck to it and executed. All game we were not being lazy, but not doing our job completely," senior defensive end Arvell Ferguson Jr. said. "When it got in our heads that we needed to execute and these guys came to play, it all came together and it worked out."
Ferguson had a strong night with five tackles, two sacks and three tackles for loss. Sophomore linebacker William Lee came through with a team-high seven tackles.
Howell senior quarterback Aiden McDaniel was effective as he moved around the pocket and consistently found his targets down field for big plays, especially in the first half. McDaniel completed 12 of his first 14 passes for 190 yards and two touchdowns. He finished the night 19 of 37 for 286 yards. He rushed for 21 yards and a touchdown, too.
Senior receiver Drew Scheer caught five passes for 121 yards and two scores including a magnificent 65-yarder that he hauled in between three defenders and then broke contact to score.
"Francis Howell, that's a great program," Shelton said. "You're scared to death of their quarterback who played lights out. We were very fortunate."
Wise completed 15 of 26 passes for 228 yards and three scores. He connected with six receivers including Missouri recruit Maurice Massey, who caught seven passes for 122 yards and a touchdown.
Senior running back Stefan Cameron caught one pass for a 9-yard touchdown.
Kirkwood senior running back Martez Jones II rushed for 139 yards and touchdown. Wise finished with 47 rushing yards.
After knocking out Jefferson City 37-0 on the road last week, the Pioneers had to go a full four quarters to keep Howell at bay. Kirkwood's defense looked impenetrable at times. Other times not so much. Shelton said that's something that has to get corrected. That and the 17 penalties for 153 yards the Pioneers had to overcome.
"That's a question we have to answer. We didn't call anything different. I don't know. So that's what we have to fix," Shelton said. "We've got a lot of stuff to clean up, way too many penalties."
Ferguson said Thursday's win was indicative of the level Kirkwood can reach when it's hitting on all cylinders. And even when it's not, the Pioneers are willing to go the distance anyway.
"We've got a team where we want to grind. That's going to give us energy. It's going to fuel our fire. We never stop," Ferguson said. "We're coached to keep going no matter what the score is until the end of the fourth quarter."
Francis Howell at Kirkwood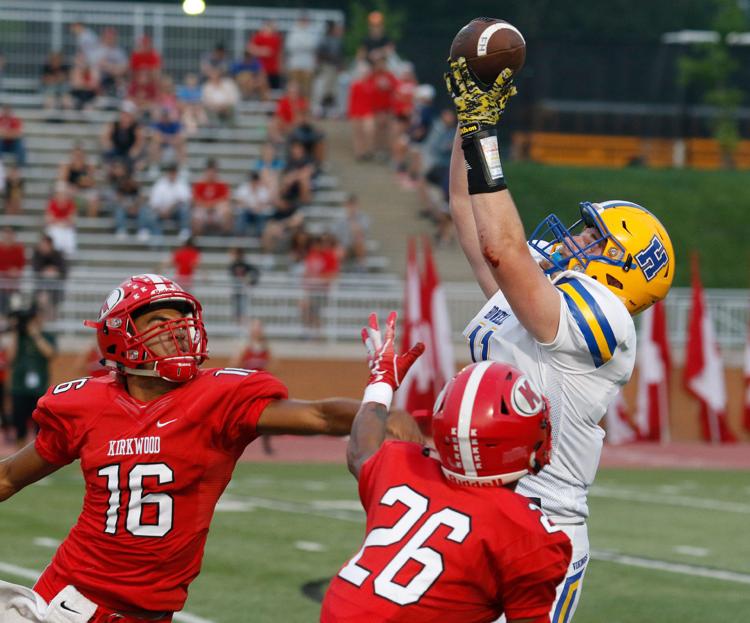 Francis Howell at Kirkwood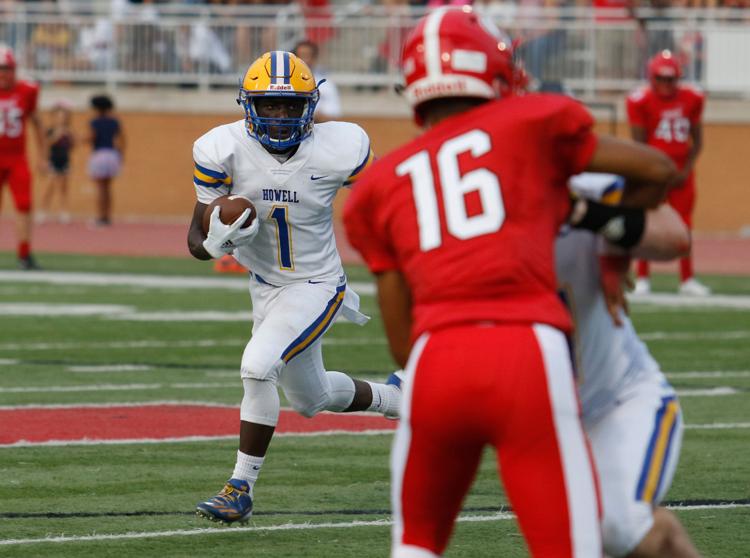 Francis Howell at Kirkwood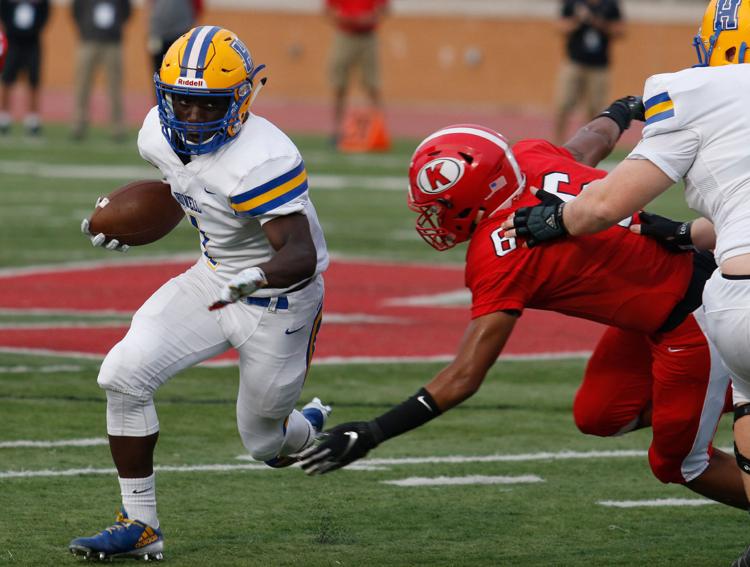 Francis Howell at Kirkwood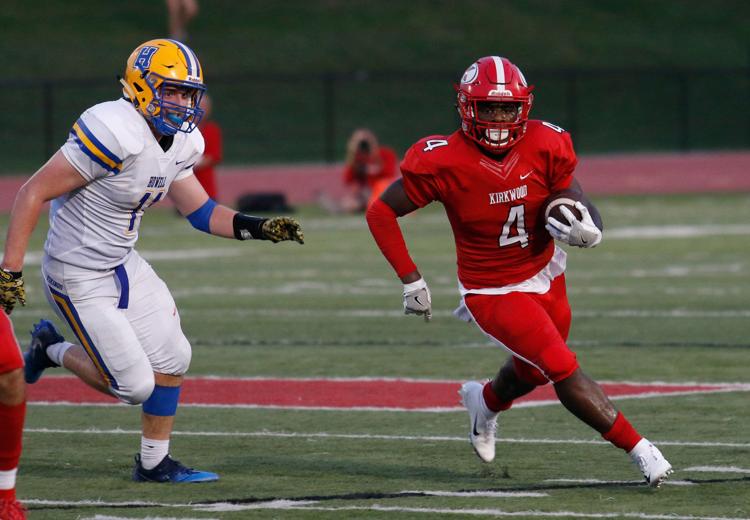 Francis Howell at Kirkwood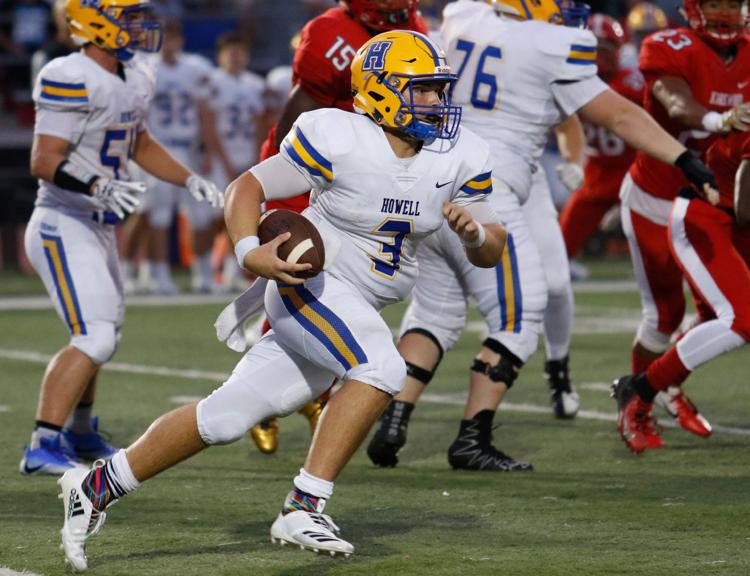 Francis Howell at Kirkwood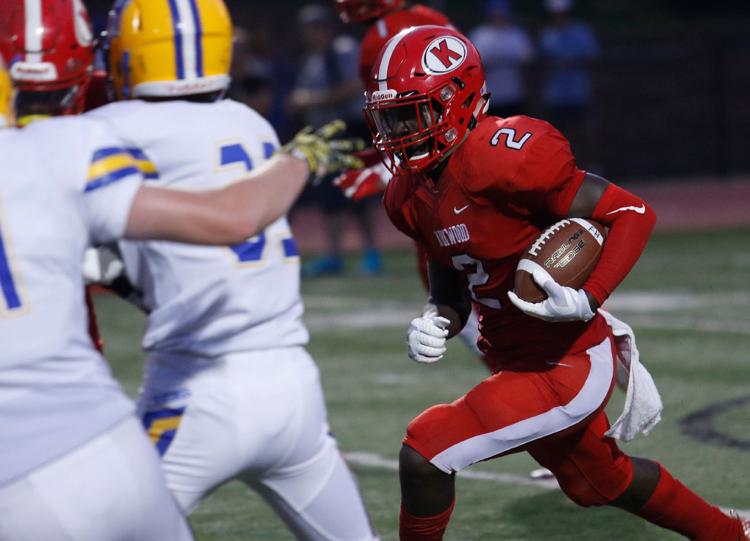 Francis Howell at Kirkwood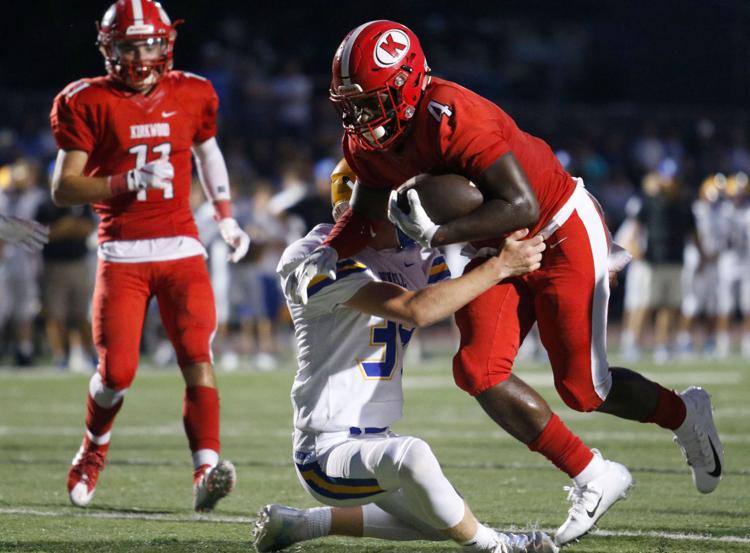 Francis Howell at Kirkwood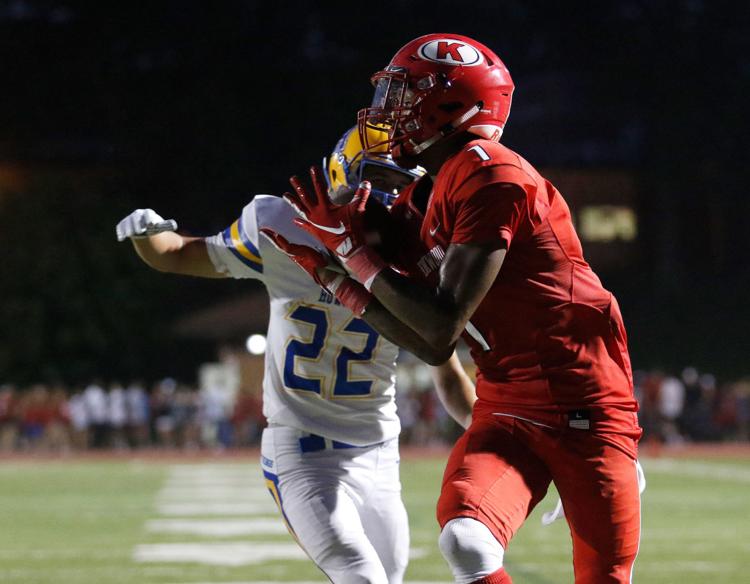 Francis Howell at Kirkwood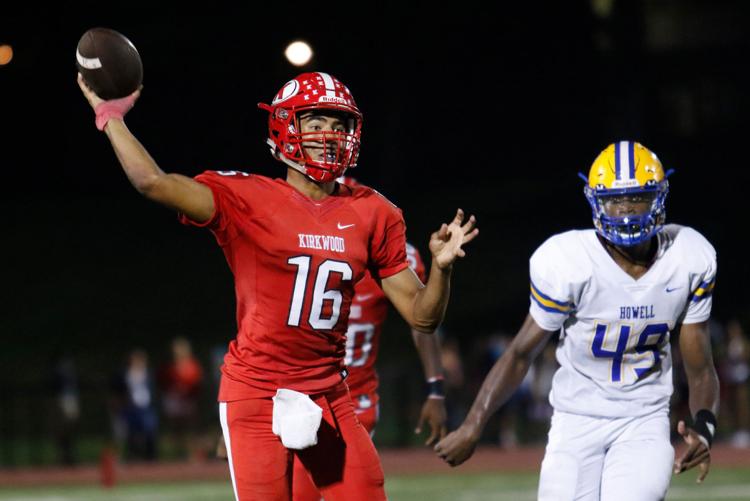 Francis Howell at Kirkwood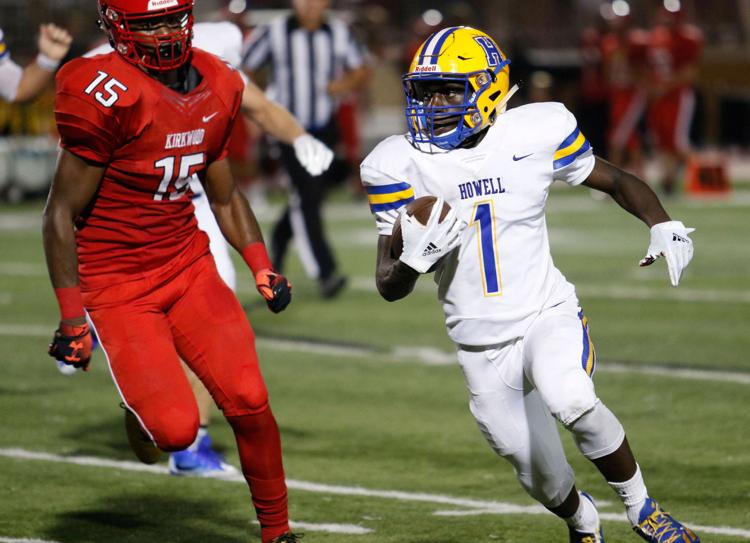 Francis Howell at Kirkwood
Francis Howell at Kirkwood