WILDWOOD — On a cold night, Logan Kopp's legs were on fire.
A junior running back for the Lindbergh football team, Kopp spent much of the evening plowing his way around, over and through Lafayette's defense for six yards here, five yards there. He wasn't able to escape the speedy Lancers until the fourth quarter.
Kopp shook off several arm tackles and broke into open space as he rolled for a 61-yard back-breaking touchdown that helped lift Lindbergh to a 31-7 upset win over Lafayette in a Class 6 District 3 quarterfinal at Lafayette.
"My legs were dead because it was late in the game. I just kept going," Kopp said. "I knew my boys were blocking for me. My O-line, all the credit goes to them. I ran my hardest until I reached the goal line."
The No. 6 seed, Lindbergh (5-5) will travel to No. 2 seed Marquette (9-1) for a 7 p.m. kickoff next Friday.
Marquette notched a 37-14 win over Lindbergh on Sept. 27. Not that it will matter much to Lindbergh. Two weeks ago, Lafayette handed it a 17-0 loss. A little film study and some tweaking of the offensive line later, it's the Flyers who extended their season another week.
"We just banded together. Last game we got kind of messed up a little bit," senior center Sean Etzkorn said. "But we banded together, fixed it through film and showed it on the field."
Lafayette (7-3) opened the scoring when junior quarterback Blake Micek found junior receiver Pernell Garner for a short out route that turned into a 54-yard touchdown with 5 minutes and 36 seconds to play in the first quarter. It was the only big play the Lancers hit all night. Lafayette standout senior running back Caden Phipps is among the area's top rushers and touchdown leaders. Lindbergh bottled him up as he rushed 15 times for nine yards.
"For us to be successful we're going to have to stop the run and he's the big dog," Lindbergh coach Nathan Norman said. "He was our main target."
With Phipps contained and Lafayette forced to throw the ball more than it likes, Lindbergh's defense was able to make the Lancers uncomfortable. They never found any offensive rhythm.
"They won it in the trenches," Lafayette coach Boyd Manne said.
Lindbergh tied the game at 7-7 less than two minutes after Lafayette took the lead as Kopp punched in the first of his four touchdowns. The Flyers scored 31 unanswered points. Junior kicker Josh Lorenz knocked in a 24-yard field goal with 1:57 to play. 
The Flyers asked their offensive line to dominate and it did. The Lindbergh coaching staff tinkered with who played what positions. The results were evident. Lafayette's defense made its opponents miserable much of the season, but with the adjustments the Flyers pounded on the Lancers for four quarters.
"We practiced a lot harder this week," senior left guard Parker Johnson said. 
Kopp rushed 40 times for 253 yards. Sophomore fullback Adam Dupont rushed for 60 yards on nine carries.
"Last time we played Lafayette we didn't have much energy," senior right tackle Nate Stelken said. "This time we did our stuff, had a great week of practice, great steps on the line and we just drove them."
Lindbergh led 14-7 at halftime. The Flyers received the ball to start the third quarter and pushed their way down the field for a 65-yard touchdown drive that chewed up more than four minutes.
Lafayette had one possession in the third quarter and it went three-and-out. The Lancers were only a play away from being right back in the game but never managed to make it.
"We had a great group of kids," Manne said. "They did a great job and I'm proud of them."
Lindbergh gets to practice another week and will prepare for a familiar foe in Marquette. The Mustangs handed the Flyers the first of four consecutive losses earlier this season. None of that matters now. It's win or go home.
And the Flyers will be ready.
"Our backs were against the wall and, honestly, that's what made us play our best," Stelken said. "Hopefully we can do that next week."
Class 6 District 3 quarterfinal: Lindbergh 31, Lafayette 7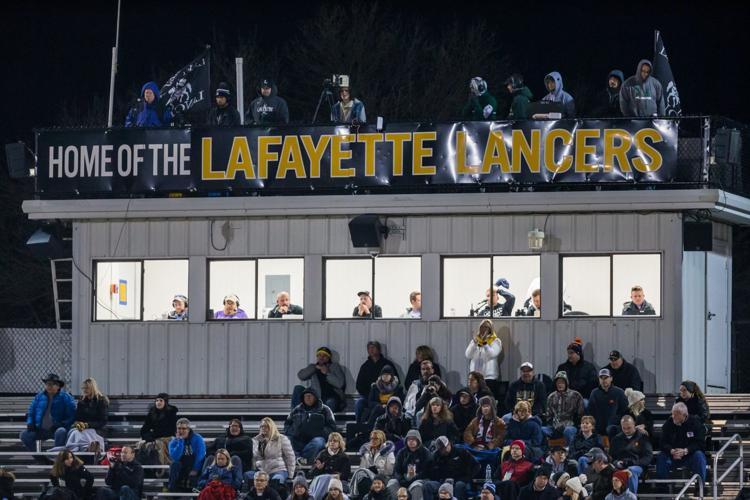 Class 6 District 3 quarterfinal: Lindbergh 31, Lafayette 7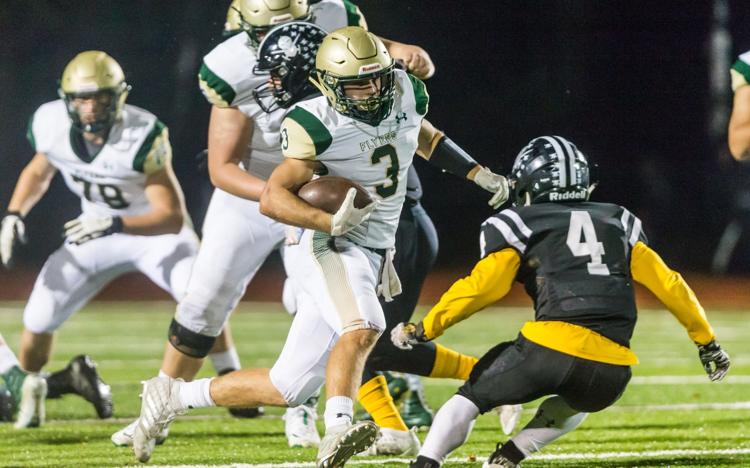 Class 6 District 3 quarterfinal: Lindbergh 31, Lafayette 7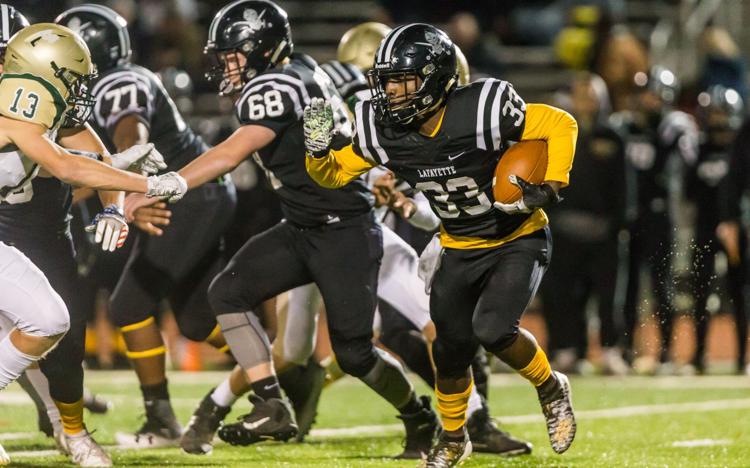 Class 6 District 3 quarterfinal: Lindbergh 31, Lafayette 7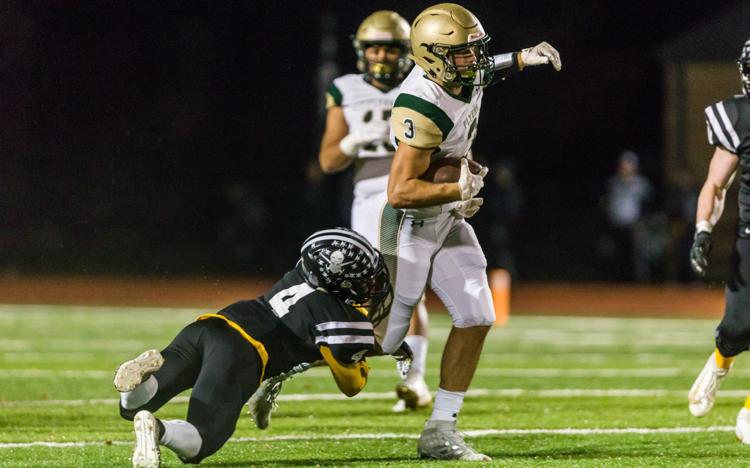 Class 6 District 3 quarterfinal: Lindbergh 31, Lafayette 7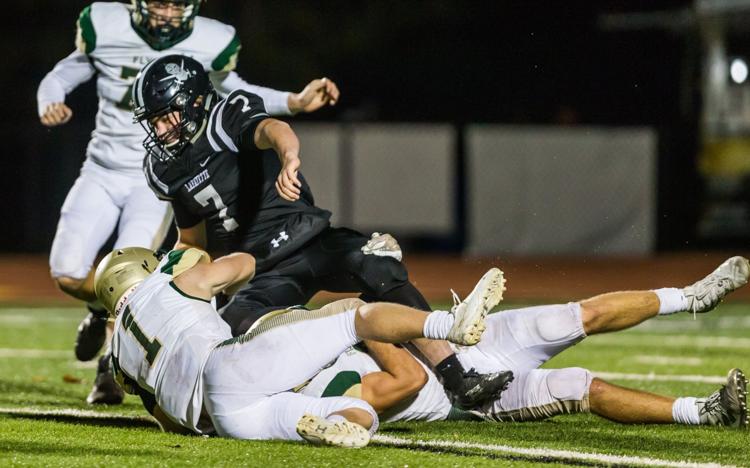 Class 6 District 3 quarterfinal: Lindbergh 31, Lafayette 7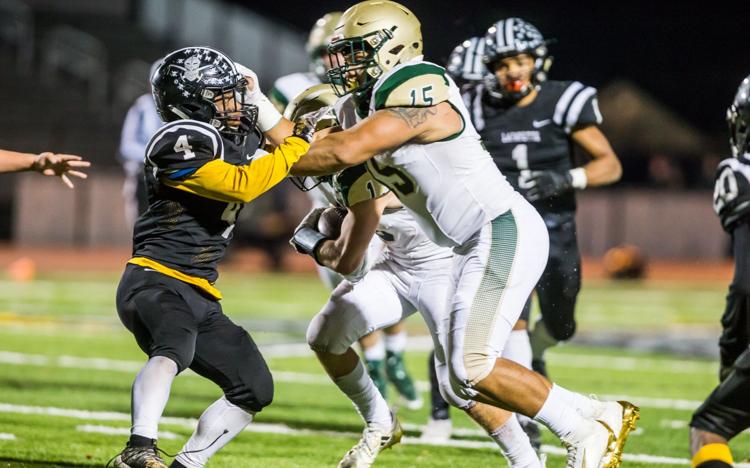 Class 6 District 3 quarterfinal: Lindbergh 31, Lafayette 7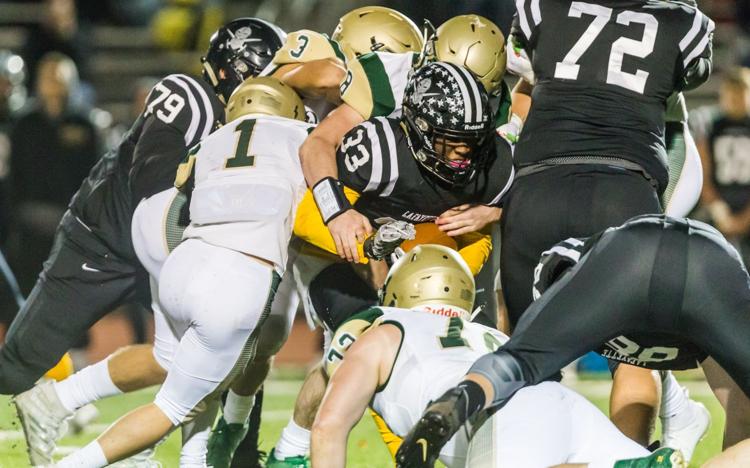 Class 6 District 3 quarterfinal: Lindbergh 31, Lafayette 7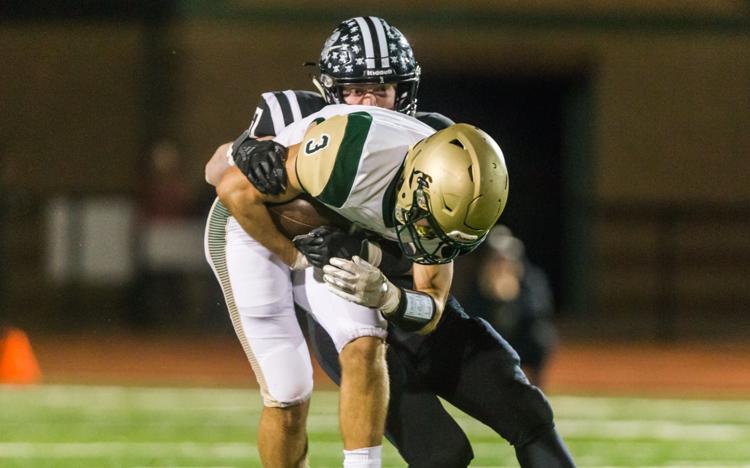 Class 6 District 3 quarterfinal: Lindbergh 31, Lafayette 7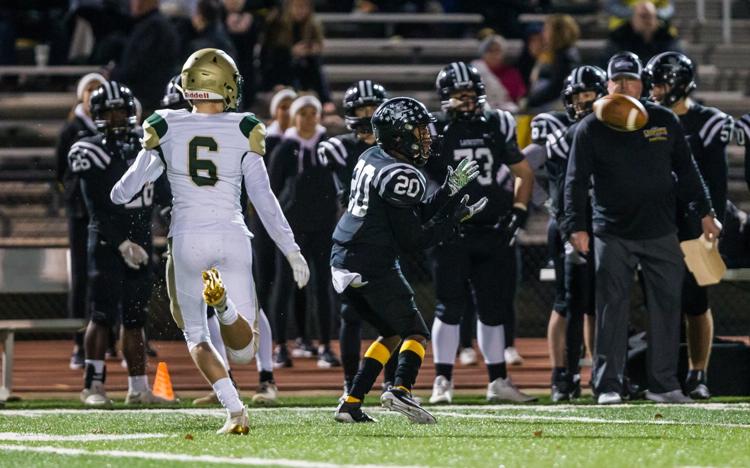 Class 6 District 3 quarterfinal: Lindbergh 31, Lafayette 7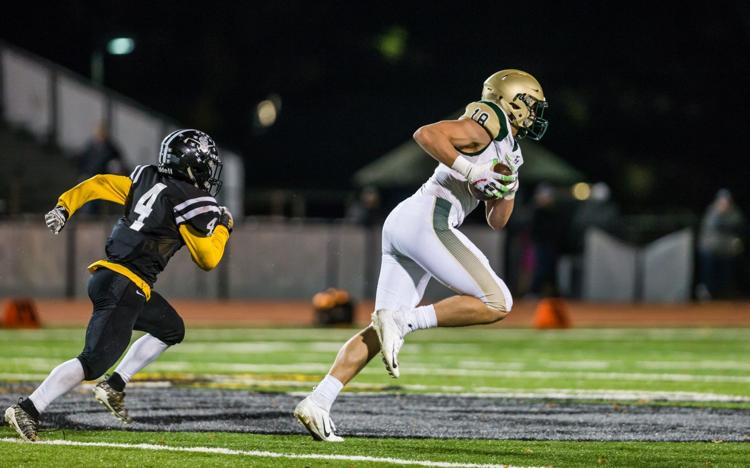 Class 6 District 3 quarterfinal: Lindbergh 31, Lafayette 7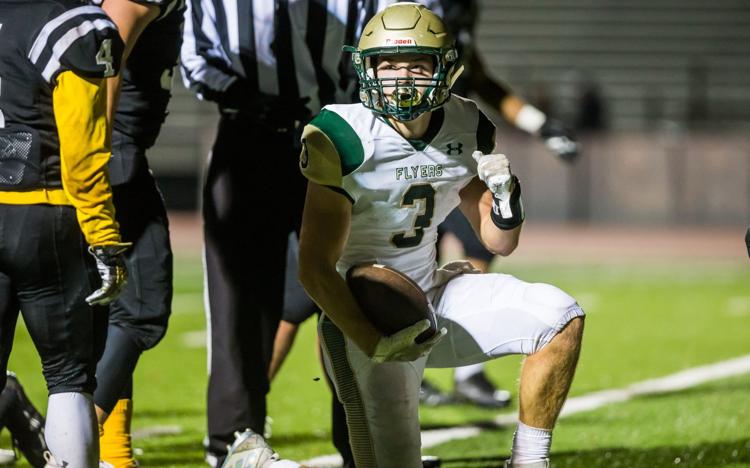 Class 6 District 3 quarterfinal: Lindbergh 31, Lafayette 7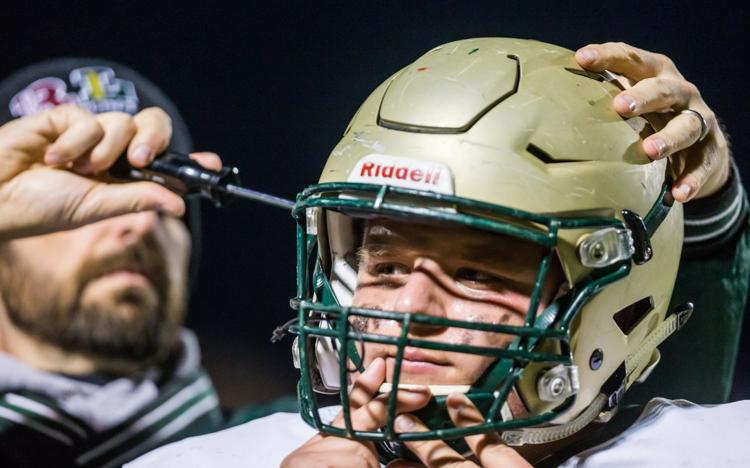 Class 6 District 3 quarterfinal: Lindbergh 31, Lafayette 7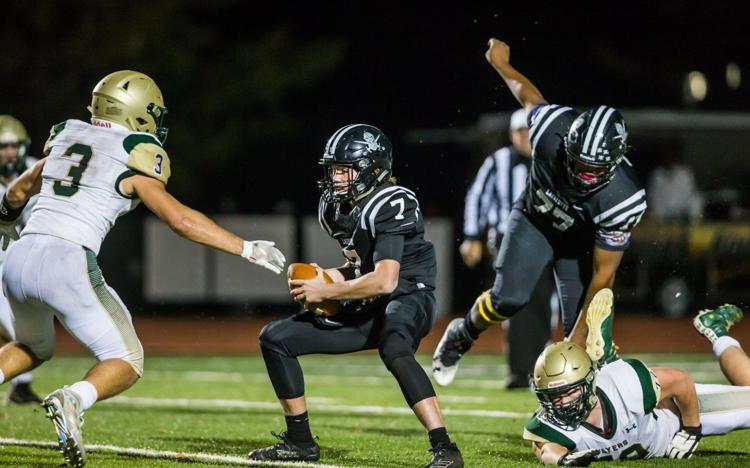 Class 6 District 3 quarterfinal: Lindbergh 31, Lafayette 7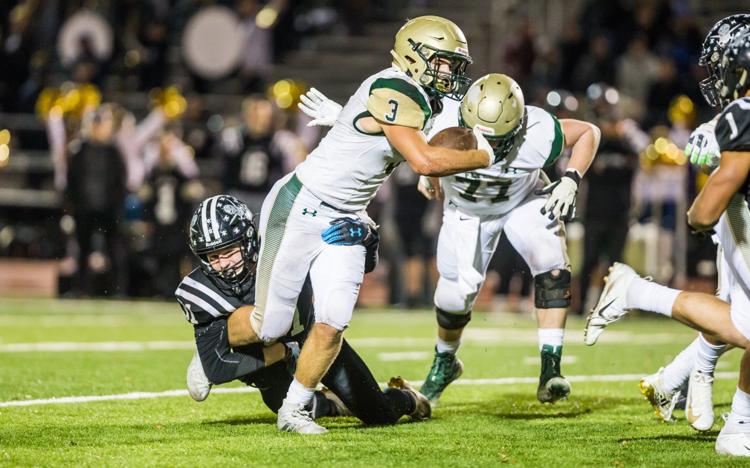 Class 6 District 3 quarterfinal: Lindbergh 31, Lafayette 7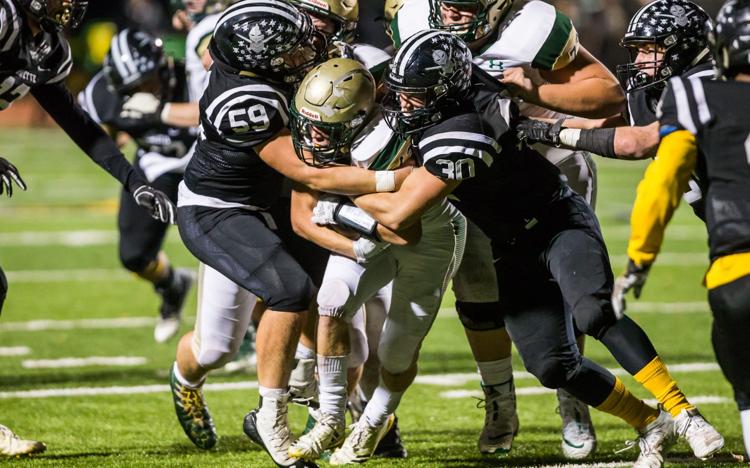 Class 6 District 3 quarterfinal: Lindbergh 31, Lafayette 7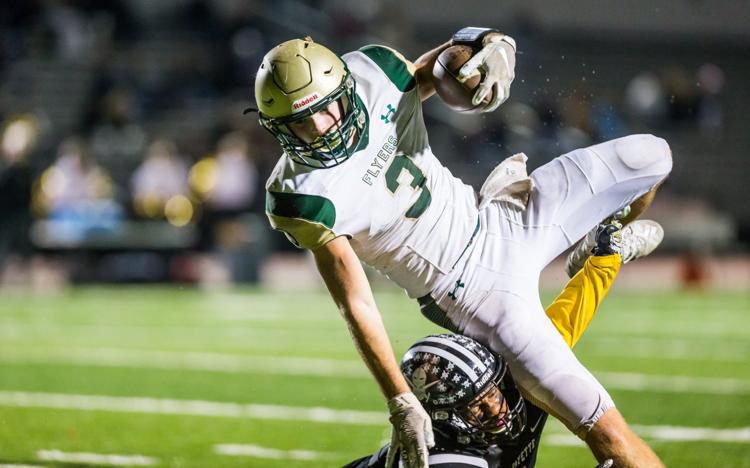 Class 6 District 3 quarterfinal: Lindbergh 31, Lafayette 7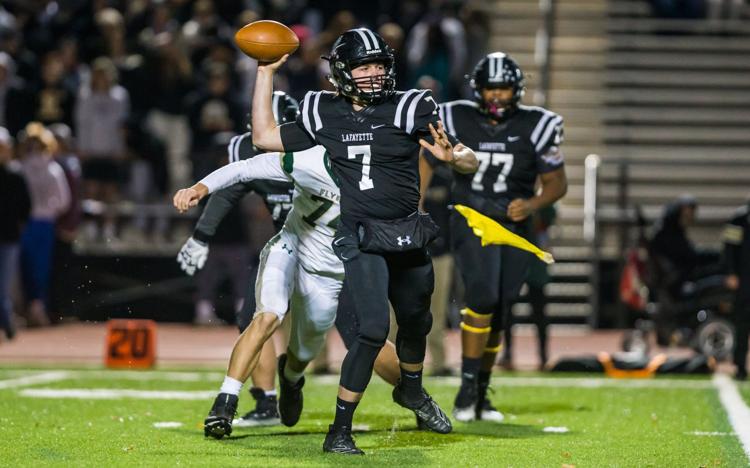 Class 6 District 3 quarterfinal: Lindbergh 31, Lafayette 7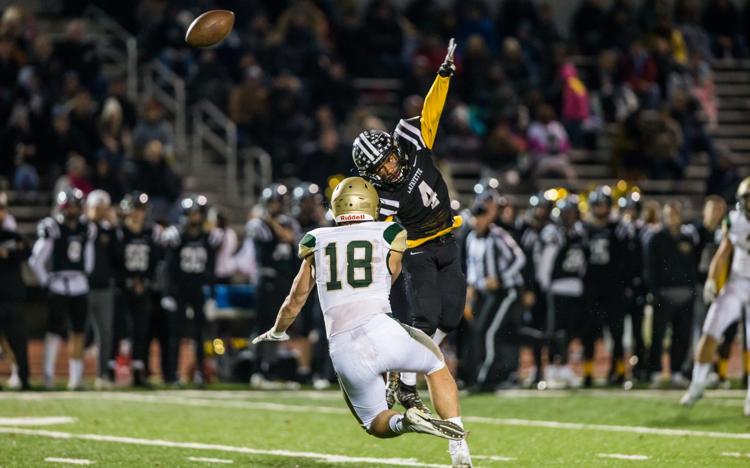 Class 6 District 3 quarterfinal: Lindbergh 31, Lafayette 7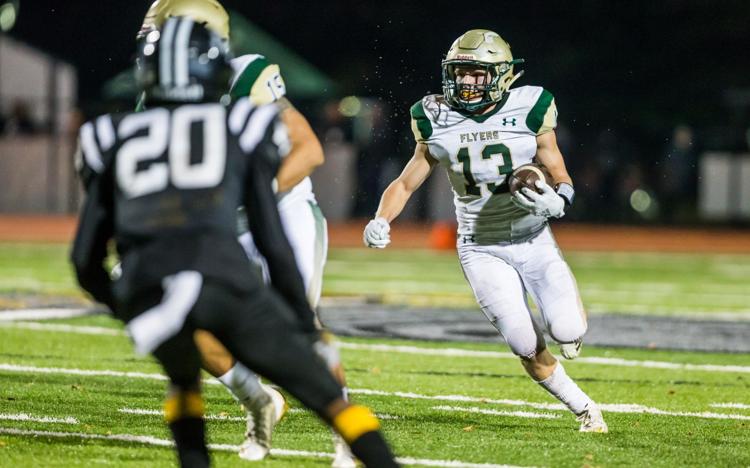 Class 6 District 3 quarterfinal: Lindbergh 31, Lafayette 7