MASCOUTAH — Josh Lee called timeout and brought his defense into a huddle.
Now in his fourth year as Mascoutah High football coach, Lee has asked his players in practice in the past to imagine they have one stop to make to keep their season alive.
The Indians didn't need their imagination Saturday night at home.
"It's here," Lee told his team. "This is it."
Kankakee had the ball at the Mascoutah 2-yard-line on fourth-and-one, trailing by four and with 19 seconds remaining.
One play to keep the season alive.
Kankakee junior quarterback Tyjuane Stewart took the snap to the left and was met instantly. He was dragged to the turf short of the line to gain as Mascoutah held on for an incredible 22-18 win in a Class 5A second-round game.
"We were focused on the quarterback," senior running back/linebacker Devin Wills said. "We knew they'd give him the ball, he's their playmaker. We made a stop."
The No. 12 seed, Mascoutah (8-3) advanced to play at No. 9 seed Joliet Catholic (8-3) on Saturday at a time to be determined. It's the first quarterfinal trip for the Indians since 2008 and one that was four years in the making.
"It's hard to put into words the belief and the work these kids have put in for years for this moment right here," Lee said. "The players that came before believed in me and got these guys rolling."
The Indians got a huge boost from Kankakee's miscues. Bad snaps bedeviled the Kays twice. The first sailed over Stewart's head and Mascoutah recovered. Five plays later, Wills scored his 29th touchdown of the season for a 7-0 lead with 6 minutes and 28 seconds to play in the first.
Wills has been among the most dominant running backs in the area this season as he's rushed for more than 1,800 yards and been the focal point of the Indians ground game.
"They're all worried about Wills and they have a right to be, he's the best running back in 5A, the state maybe," senior quarterback Devon Ross said.
Wills rushed for 143 yards on 22 carries and scored once.
Kankakee senior running back Mattias Clark made his case. The 5-foot-7, 180-pound burner rushed 23 times for 147 yards and scored twice. His 54-yard touchdown scamper with 11:12 to play in the game gave the Kays an 18-13 lead and a boatload of momentum.
But No. 4 seed Kankakee (9-2) would be undone by a second bad snap. Deep in its own end after Mascoutah senior Logen Timmon's punt was downed at the 1, the Kays were between a rock and a hard place. On second-and-8 from the 3, the ball was hiked over Stewart's head and out of the end zone for a safety to cut Kankakee's lead to 18-15.
On the ensuing possession, Mascoutah tried something it did not show much of during the game. Instead of handing off to Wills, Ross pulled the ball back and kept it. He ripped off 29 yards on two carries to set up the Indians at the Kays' 19. Two plays later, it was Ross who punched in the 2-yard touchdown for a 21-18 lead that had the home grandstand rocking to its foundation.
"We were trying to find something that worked and when it did we just went with it," Ross said. "The line blocked beautifully on that, I was untouched into the end zone. It felt great."
Points were hard to come by for both sides. Mascoutah got a boost from senior punt returner Timothy Middleton. A 5-foot-9 bolt of lightning, Middleton didn't cleanly field the punt and had his back to the oncoming defenders when he scooped the ball up. As he whipped around he found a path and followed it 40 yards to the end zone with 32 seconds to play in the third quarter to give the Indians a 13-12 lead.
"I've been trying to get one all year," Middleton said. "I wanted to make sure the coast was clear. I practice that a lot."
Stewart proved to be everything Mascoutah worried he would be. He completed 7 of 16 passes for 165 yards and connected with senior Daquan Burns for a 51-yard touchdown. He rushed for 83 yards on 20 carries and routinely turned long down and distances into manageable ones with his speed and elusiveness.
Kankakee started its final drive at its own 16 and quickly made its way down the field. Stewart connected with junior receiver Jonathan Pitts for a 43-yard gain. Two runs and 20 yards later, Kankakee was set up at Mascoutah's 11 with 1:14 to go.
On third-and-two at the 3, Stewart kept the ball for a 1-yard gain. Kankakee called timeout with 19 seconds on the clock. Then Lee followed up and reminded his Indians of what he asked them to imagine so many times before. 
"We set up a stunt to where they were lined up and you have to make plays," Lee said. "We did. It's an incredible feeling."
Class 5A playoffs: Mascoutah 22, Kankakee 18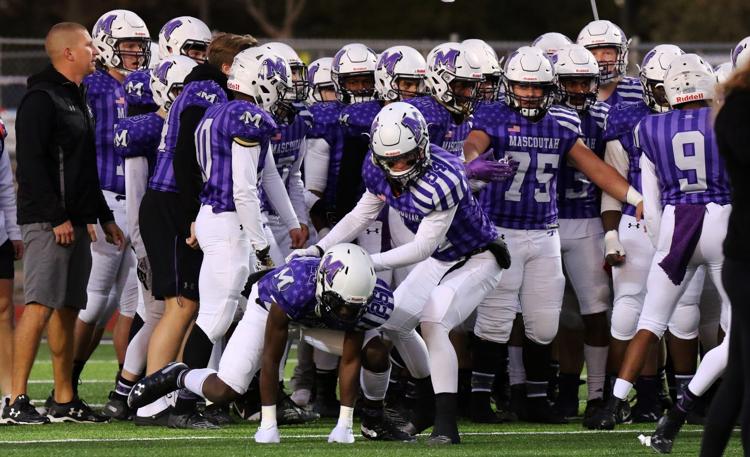 Class 5A playoffs: Mascoutah 22, Kankakee 18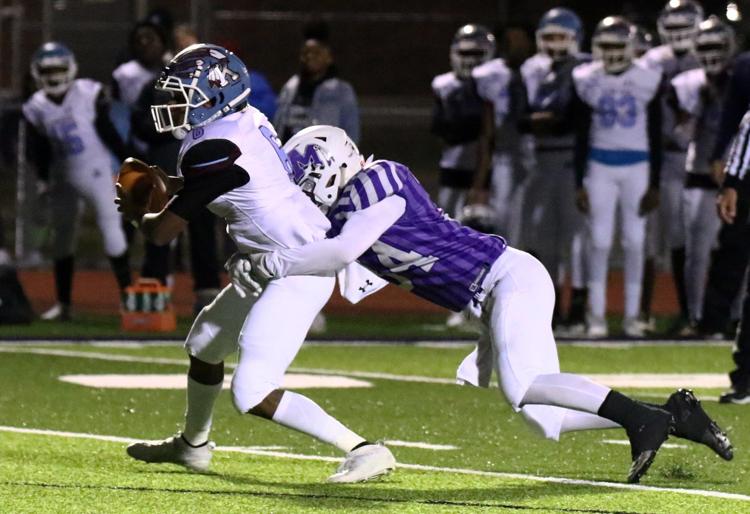 Class 5A playoffs: Mascoutah 22, Kankakee 18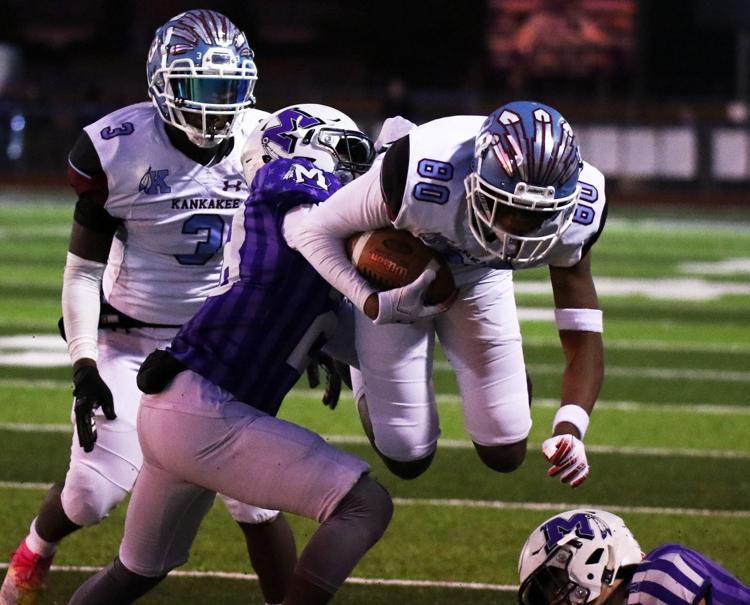 Class 5A playoffs: Mascoutah 22, Kankakee 18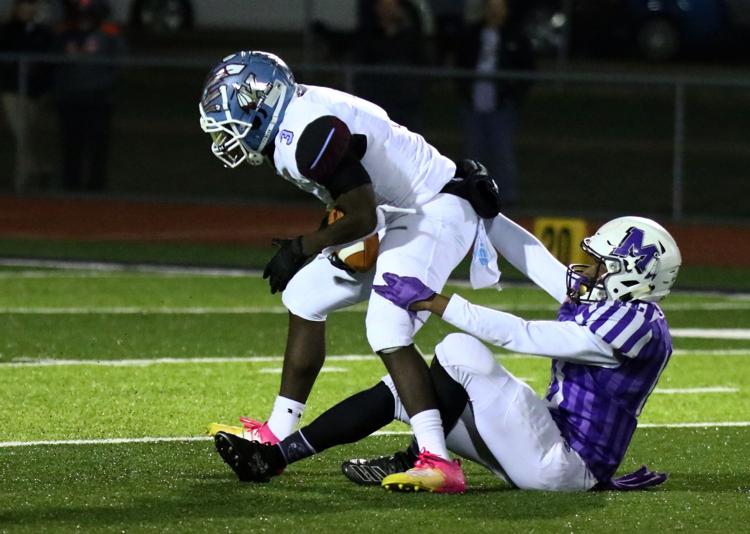 Class 5A playoffs: Mascoutah 22, Kankakee 18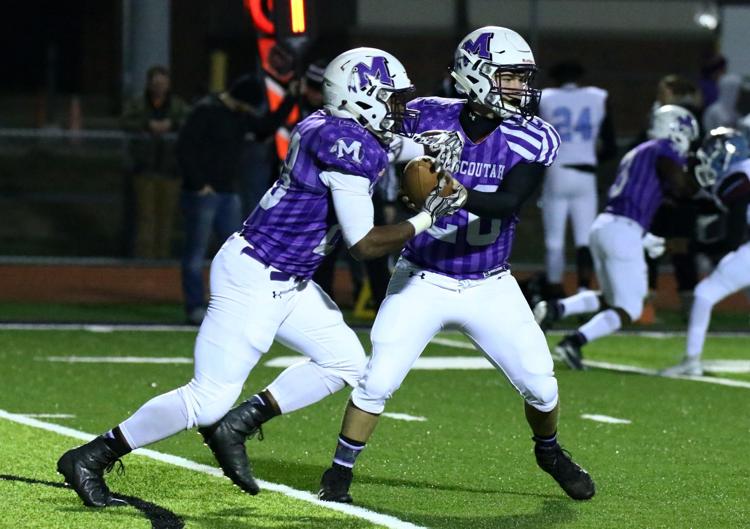 Class 5A playoffs: Mascoutah 22, Kankakee 18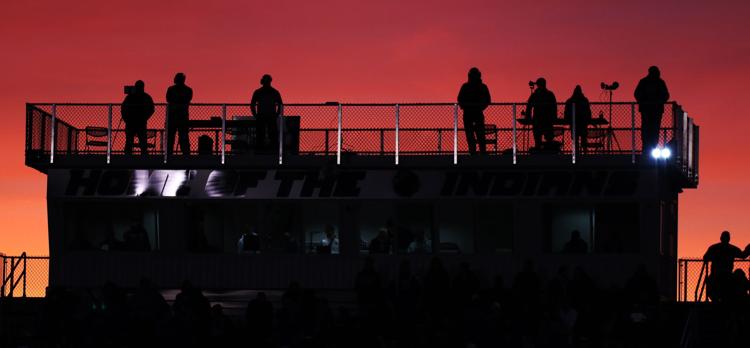 Class 5A playoffs: Mascoutah 22, Kankakee 18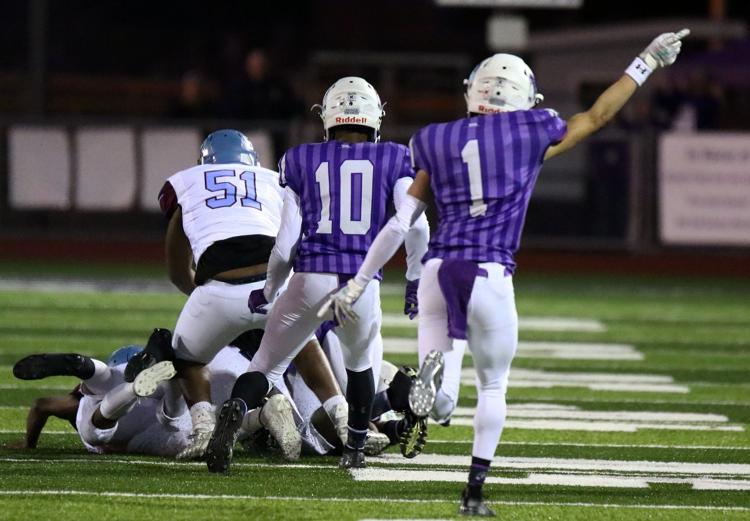 Class 5A playoffs: Mascoutah 22, Kankakee 18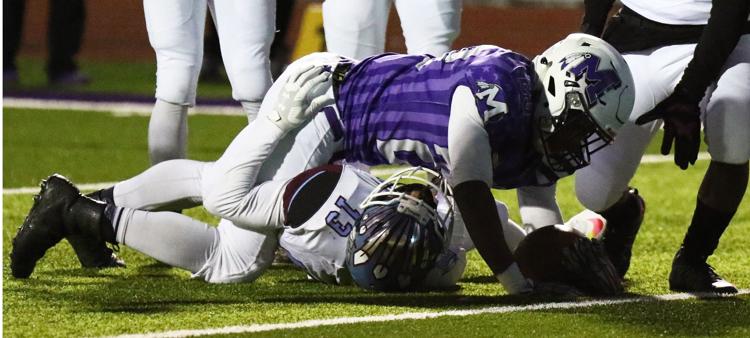 Class 5A playoffs: Mascoutah 22, Kankakee 18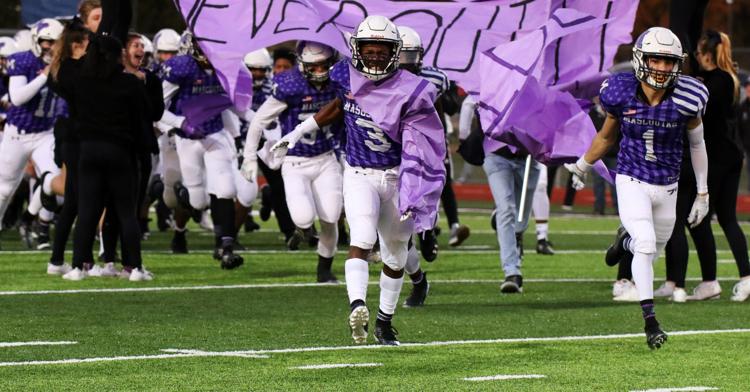 Class 5A playoffs: Mascoutah 22, Kankakee 18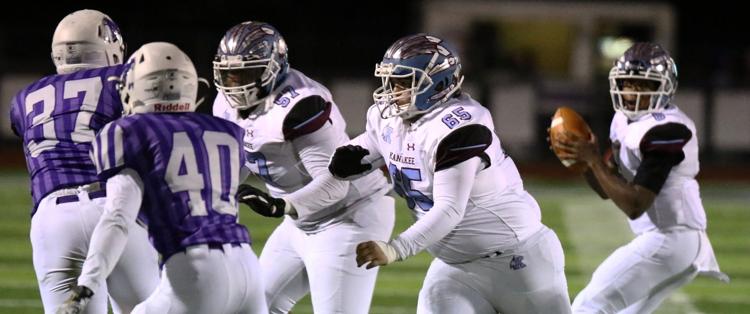 Class 5A playoffs: Mascoutah 22, Kankakee 18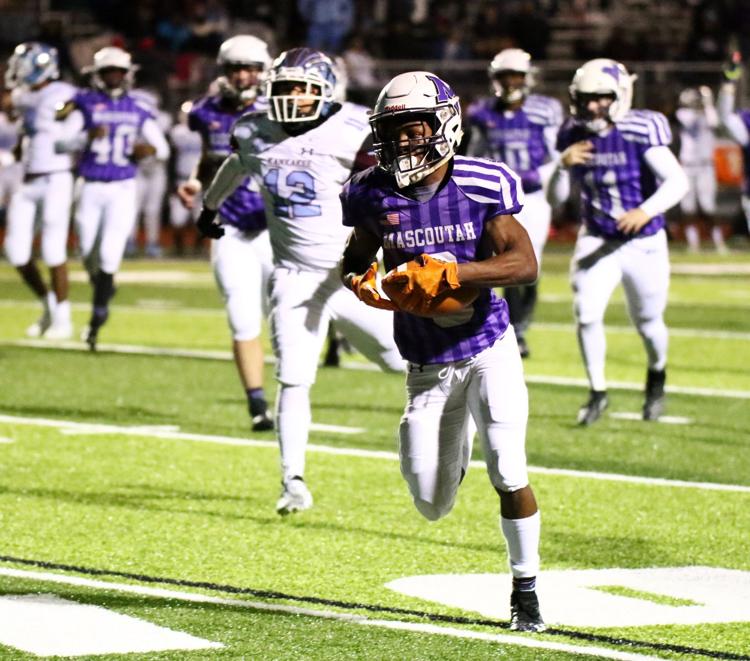 Class 5A playoffs: Mascoutah 22, Kankakee 18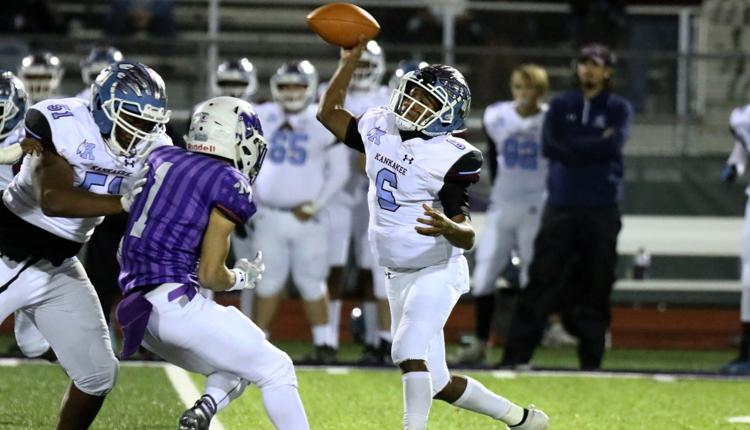 Class 5A playoffs: Mascoutah 22, Kankakee 18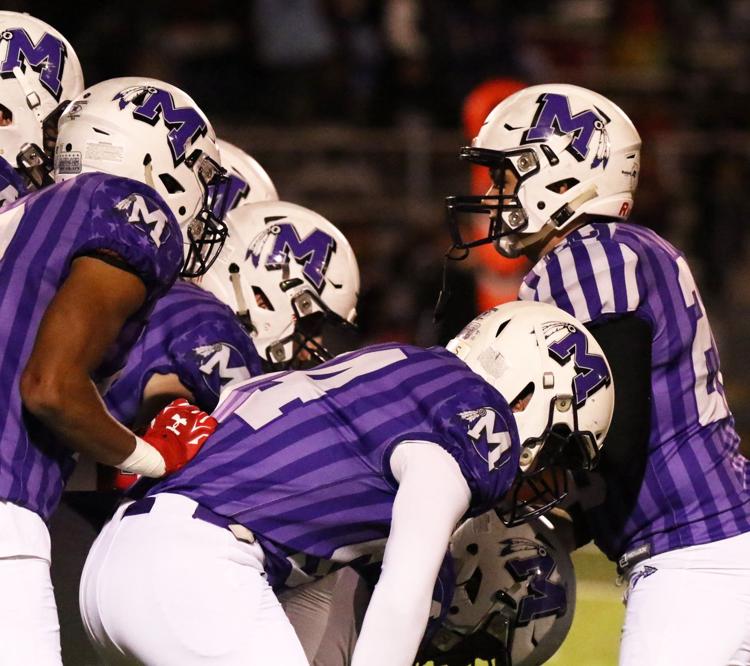 Class 5A playoffs: Mascoutah 22, Kankakee 18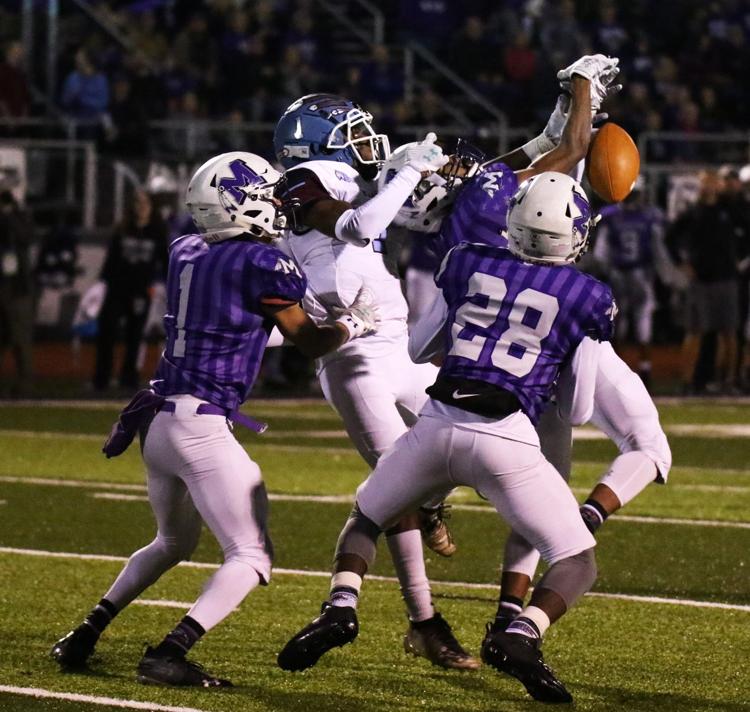 Class 5A playoffs: Mascoutah 22, Kankakee 18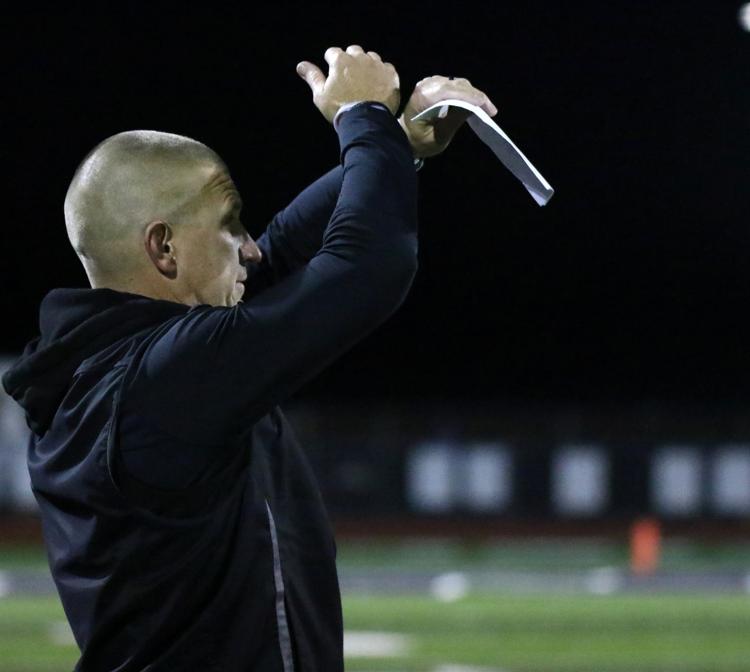 Class 5A playoffs: Mascoutah 22, Kankakee 18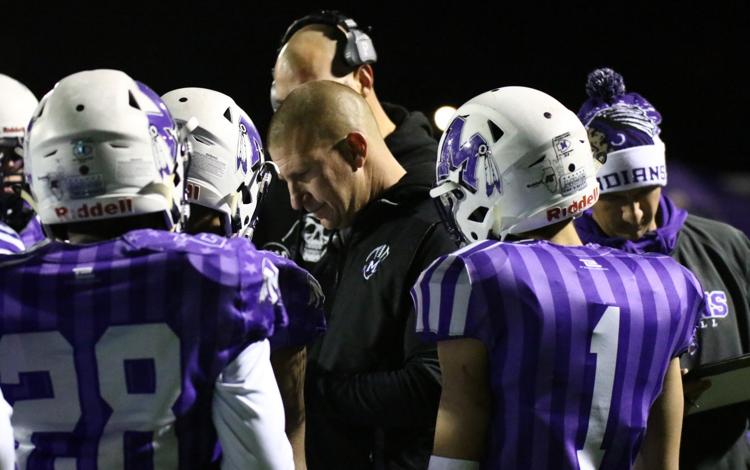 Class 5A playoffs: Mascoutah 22, Kankakee 18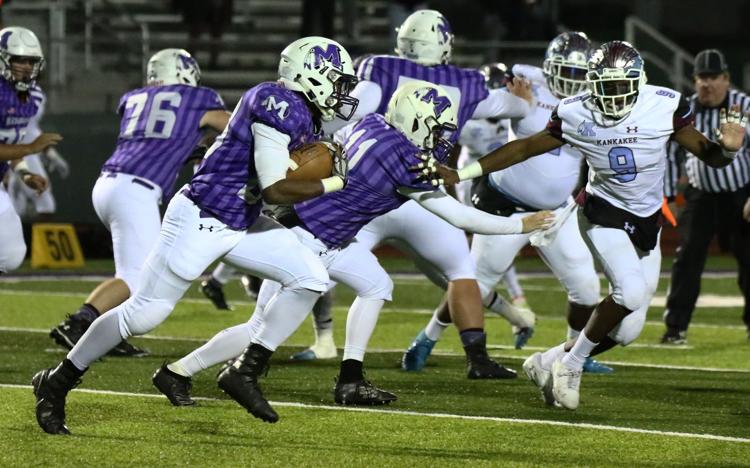 Class 5A playoffs: Mascoutah 22, Kankakee 18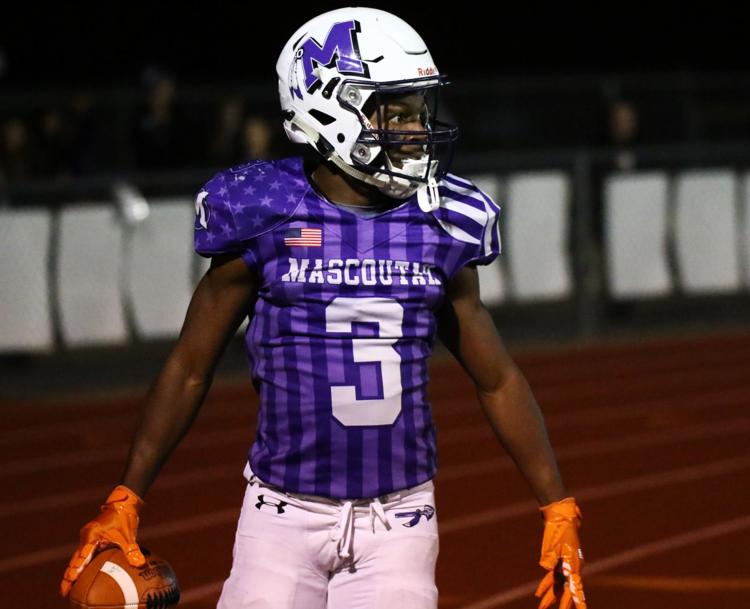 Class 5A playoffs: Mascoutah 22, Kankakee 18