EAST ST. LOUIS • Mark Wiggins was brought in for a purpose.
This week marks exactly a year since that purpose reared its ugly head.
The East St. Louis football team lost in the Class 7A quarterfinals last season to Mount Carmel, 21-18. The Flyers didn't convert any of their three 2-point attempts and that stuck with East Side coach Darren Sunkett. He decided to shore up his Flyers' weakness at kicker by hiring a kicking coach for the first time in his tenure.
It appears Sunkett chose wisely.
"I'm a nerd when it comes to kicking," Wiggins said.
A year after the Flyers didn't score a single point on extra-point kicks, they have converted 30 this season. The No. 2 large school in the STLhighschoolsports.com rankings, East St. Louis (9-2) will take its new skills back to Chicago when it rematches with Mount Carmel (9-1) in the 7A quarterfinals at 5 p.m. Saturday at Gately Stadium.
East St. Louis enters its rematch on a roll. The Flyers have torn through their first two postseason opponents, Hoffman Estates and Glenbard East, by a combined score of 118-28. Mount Carmel eked out a thrilling 17-14 win over Lake Zurich last week.
East St. Louis and Mount Carmel are football royalty in Illinois. East St. Louis leads the state with 780 wins all-time. Mount Carmel is second with 753.
By adding Wiggins, the Flyers hope they improved their odds at adding to their total and keeping their season alive. It's been a good first year, but not perfect.
"It's been challenging to say the least," Wiggins said.
One of the hard parts was figuring out who was willing and able to kick. Wiggins asked the team if anyone had played soccer before. That's his go-to first question when searching for candidates.
When all he got back was a bunch of blank stares, he tried a different approach.
"Then I asked 'Who wants to kick?' " he said. "It was really open tryouts. I had it down to a small few."
Wiggins didn't join the team until preseason practice began in August. There wasn't much time for repetition and development and it showed early.
In their season-opening 52-38 loss to Detroit's Martin Luther King, the Flyers didn't convert an extra-point kick. Sophomore linebacker Cameron Lovett had earned the chance during the preseason but didn't make either of his first two chances.
Lovett has since moved to long snapping, a critical role on special teams. Junior wide receiver and defensive back Lawaun Powell Jr. stepped in after Week 1 and has kept the job ever since.
"I started working with him," Wiggins said. "He picked it up right away."
A 6-foot and 190-pound athlete, Powell had some experience in the job. He made four extra point kicks in 2016 as a freshman. He was tapped to kick as a youth football player, too. At practice he often messed around by kicking the ball. That was good enough for his youth coaches.
"I just love kicking and it grew on me," Powell said.
Kicking is just another responsibility tossed on top of Powell's plate. A two-way starter, he's caught a team-high 33 passes for 727 yards and nine touchdowns. At defensive back he's made 55 tackles and two interceptions.
Powell rarely comes off the field, so it's crucial that when he has to kick he keeps his mind on point.
"It's an opportunity to put an extra point on the board instead of risking it and going for two," Powell said. "I have to be focused and make sure I get it through the goal posts."
Powell and the Flyers hope Saturday's game doesn't come down to extra points. In its ideal world, East St. Louis would be so far ahead it wouldn't matter. But it knows all too well this time of year the small things make the biggest difference. It's the reason Wiggins is on staff. The loss is what has driven the Flyers all offseason.
"I really want to knock them off because they knocked us off last year," Powell said. "I know we could have won last year, but they were more disciplined than us. I think we're a more disciplined team this year."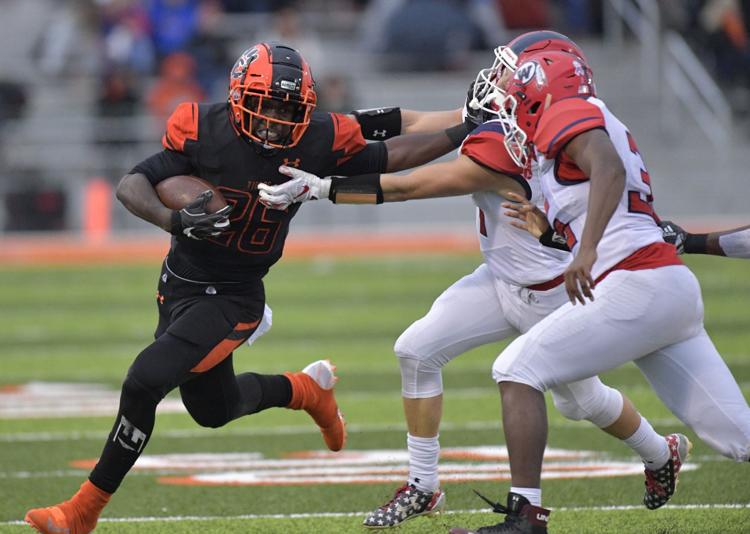 EDWARDSVILLE PREPS FOR DEFENDING CHAMPS
Matt Martin treats every game the same, whether its in August or November.
The Edwardsville football coach, Martin is anxious every week no matter the opponent.
This week he has reason to be concerned.
The No. 3 large school, Edwardsville (8-3) faces defending Class 8A champion Lincoln-Way East (11-0) at 6 p.m. Saturday at Lincoln-Way East.
"They're probably the best all-around team we've faced this year to this point," Martin said. "They're the quickest defense we've seen since East St. Louis. They're the best offense we've seen since CBC."
The Tigers lost to CBC and East St. Louis. But that was back in the first three weeks of the season. Since that time Edwardsville has grown significantly. It rattled off seven consecutive wins and returned to the quarterfinals for the third consecutive season, no small feat in Illinois where qualifying for the playoffs can be a tough hill to climb.
For Edwardsville to consistently be in the championship chase is a testament to its players and its coaching staff.
"I think it's a sign you have a program," Martin said. "I think it's a good coaching staff at the middle school level and with the freshmen and sophomores. They're preparing kids to be varsity football players."
The Tigers will be tested Saturday. Martin said Lincoln-Way East has playmakers all over the field. Edwardsville's best opportunity to succeed relies on its ability to not hurt itself with turnovers and mistakes.
"You can't turn the ball over that's the key," Martin said. "Teams have been able to move the ball on them but they turn it over."
Turnovers create short fields and short fields means its easier to score. Edwardsville wants to make Lincoln-Way East go as far as possible to put points on the board. It won't be easy.
"We'll have to play our best," Martin said.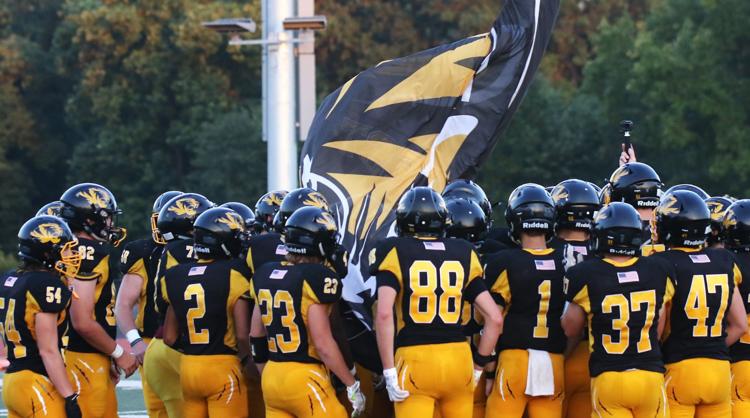 FESTUS PACKS UP FOR WEST PLAINS
Festus has a long ride ahead of it for its district championship. The Tigers will roll nearly 200 miles to put their season on the line.
The No. 3 seed in the Class 4 District 1 tournament, Festus (7-4) travels to No. 1 seed West Plains (11-0) for a 7 p.m. kickoff Friday.
Organizing and executing that type of road trip can be complicated and overwhelming if its the first time.
Fortunately for Festus, coach Russ Schmidt is a bit of a stickler for history. The Tigers made this exact same trip in 2007 and Schmidt saved all the pertinent information from that trip on a thumb drive and used it as a template for Friday.
"It's a lot of planning," Schmidt said.
Festus will board charter buses paid for by its booster club and hit the road before noon. It expects to arrive in West Plains around 4 p.m., get a meal and then start pregame prep. The Tigers have to be ready.
They will have their hands full.
West Plains has won its first two district games a combined 104-0. It allowed a season high 18 points to Class 6 Glendale in a 56-18 win. The Zizzers have marauded through a schedule that included Camdenton, Rolla and Waynesville. None of those matchups were decided by less than 31 points.
"They have something like 27 seniors and this is supposed to be their year," Schmidt said. "They don't make mistakes on film. They don't hurt themselves."
It will be the first district championship game for the Tigers since the state changed the postseason format in 2012. Festus reached it with a 28-21 win at Farmington last Friday. Schmidt said he and the team savored the victory in the moment but quickly shifted their focus to the Zizzers.
"I hadn't heard our sideline erupt like that in a long time," Schmidt said of Friday's win. "We had a pretty good file (on West Plains) and started working on the bus ride back (from Farmington)."
Festus would like to use its power rushing attack to keep the ball, burn the clock and move the chains. Four players have at least 89 rushing attempts. Junior running back Jayden Rystrom has rushed for 875 yards and 12 touchdowns. Junior running back Chalmer Brickhaus has rushed for 833 yards and seven touchdowns.
"We have to sustain drives that result in points and field position," Schmidt said.
West Plains will be fired up and ready. Schmitt expects nothing less and neither does his team. The Tigers are playing with a lot of confidence and he doesn't expect that to change on Friday.
"I don't think our kids are an easily intimidated bunch," Schmidt said. "It's going to be a fun night."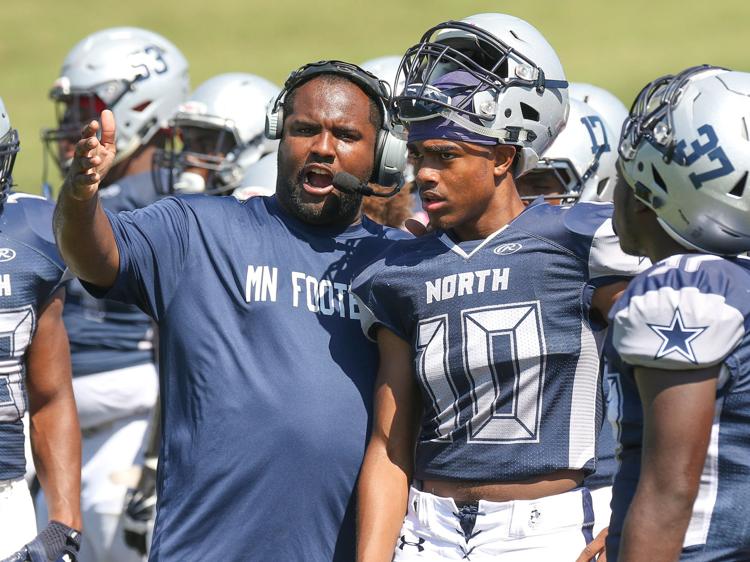 McCLUER NORTH TAKES AIM AT FORT ZUMWALT NORTH
Every time Leon McElrath walks by the McCluer North trophy case he has flashbacks.
A 2006 Webster Groves graduate, McElrath was on the field when McCluer North knocked off Webster Groves 31-21 in the 2005 Class 5 semifinals. The Stars were the runner-up that season, the second-place trophy residing in the case.
"It should have been mine," McElrath said with a laugh.
He might have been a Statesman then, but McElrath is a Star now. In his first season as McCluer North's coach, McElrath has overseen a turnaround of incredible proportions.
In the 2016 and 2017 seasons McCluer North was a combined 1-19. This year the Stars are 5-5 and still alive.
The No. 2 seed, McCluer North travels to No. 9 large school Fort Zumwalt North (9-1) for the Class 5 District 3 championship game at 7 p.m. Friday.
It's more than McElrath could have reasonably expected, but it's not surprising.
"At my first meeting with the parents and players I told them 'I can't promise you much, but I can promise we will compete until the final whistle,' " McElrath said.
McElrath wanted competition to be a way of life in the program. From the drills the players run to the weight room to the water balloon fight they had one day at practice, competition is the name of the game.
And the Stars have taken a shine to it.
McElrath said McCluer North dressed 22 players for its first round playoff game last year with CBC. This year they will bring 45 to Fort Zumwalt North.
"It's a different atmosphere from what I've been told," McElrath said. "The kids are buying in."
They'll have to be at their best to sustain their season. Fort Zumwalt North will play in its sixth consecutive district championship game and has won its last four in a row. Deep playoff runs are nothing new for the Panthers.
The Stars are hoping this is the start of something similar.
"Their program is disciplined and they have kids bought in to 'we not me,'" McElrath said. "I told our kids if you want to be the man you have to beat the man. They're the man."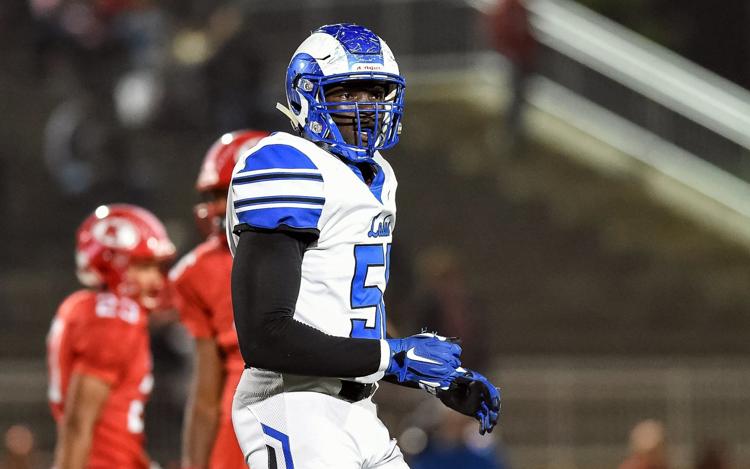 • Ladue senior defensive lineman Moses Okpala verbally committed to Illinois on Friday before the Rams took on St. Mary's.
A three-star recruit, the 6-foot-7 Okpala chose the Illini over offers from Missouri, Minnesota, Michigan State, Ole Miss, Arkansas, Nebraska and more.
The No. 4 large school, Ladue (11-0) plays Summit (6-5) in the Class 4 District 2 title game at 7 p.m. Friday at Kirkwood.
• CBC and De Smet will play for the Class 6 District 1 championship at 7 p.m. Friday at CBC.
The No. 1 large school, defending Class 6 champion and reigning nine-time Metro Catholic Conference champion, CBC (9-1) has won nine in a row and 12 of its last 13 against De Smet (9-2).
The No. 10 large school, De Smet's last win over CBC came in the 2012 postseason when the Spartans stung the Cadets for a 56-35 win in the district championship game at CBC.
• Vianney and Chaminade will meet for the Class 5 District 2 championship at 7 p.m. Friday at Vianney.
The No. 8 large school, Vianney (7-3) has won three in a row against Chaminade (6-5) including their last postseason meeting in the 2016 quarterfinals.
The Golden Griffins have played in three consecutive district championship games and five in the last six seasons.
Football postseason scoreboard