ARNOLD — It was all instinct for Fox High senior Luke Pisoni.
The linebacker found himself closing in on Borgia quarterback Sam Heggemann on a fourth-down pass attempt midway through the third quarter Friday night. Heggemann delivered a convincing pump fake, prompting Pisoni to leap high into the air with his arms extended.
"I know if you're going to throw it, you won't be able get over me and if he pump fakes it, I'm going to lay on top of him," Pisoni said.
But that isn't exactly what happened.
Heggemann tried to use his speed to evade the leaping Pisoni, only to have Pisoni use his athleticism and strength to bring the quarterback to the ground as he was flipping over him for the sack.
The play won't show up on the score sheet, but it sparked Fox to a 25-20 come-from-behind win over the Knights in the first ever meeting between the two teams scheduled after both had openings due to COVID-19 related cancellations.
"Luke's one of our best defensive players, he has been for a couple years," Fox coach Brent Tinker said. "He just plays so passionate. If we can all keep playing with Luke's passion and Jacob Waters' passion and some of Brock Inman's passion, we're going to go a long way this year."
Waters rushed for 111 yards and a touchdown. Inman ran for 55 yards and a pair of scores as Fox improved to 3-0 for the second time in three seasons.
But it was Pisoni's sack that changed the momentum of the contest.
The play gave Fox the ball on its 40-yard-line. The Warriors used nine plays to march the 60 yards - all on the ground with Chase Maxey dragging a couple of defenders into the end zone on a 1-yard run to give Fox a 19-14 lead late in the third quarter.
"As soon as I saw Luke get that sack, I felt the energy go through me," said Waters, who carried the ball six times for 40 yards on the ensuing drive. "I couldn't be down the rest of the night."
Fox put the game away after forcing an incomplete pass on fourth down on Borgia's next drive. Waters punched it in from 1-yard out on a drive that ate up 4 minutes, 33 seconds, giving Fox a 25-14 lead with 4:04 left.
Fittingly, a Pisoni 25-yard run keyed the scoring drive.
"Our guards did a great job of pulling," Pisoni said.
Borgia (2-1), No. 10 in the STLhighschoolsports small-school rankings, added a late score on a 72-yard touchdown pass from Heggemann to Sam Schmidt, but the Knights couldn't come up with the onside kick attempt allowing the Warriors to run out the clock.
Fox, a Class 6 school, was able to use its depth to wear down Borgia, a school with about one-fourth of the Warriors' enrollment.
"They're good," Borgia coach Dale Gildehaus said. "They run hard and they're physical. We grew up, we were physical. We smacked with him. We played with this team. I was worried about getting 50 on us because they're that good."
Fox dominated time of possession, holding the ball for almost 10 of the game's first 12 minutes.
Inman sparked the Warriors' game-opening drive with a 38-yard laser to Bryce Latimer, which set up an Inman 4-yard touchdown run on the next play.
Inman added to the lead with a slick 24-yard touchdown run late in the opening quarter to push the Fox lead to 13-0. Inman was able to stop on a dime, avoiding a would-be tackle inside the 10, before trotting into the end zone.
Fox could have had an even bigger lead after recovering an onside kick at midfield following Inman's first score. But Borgia's defense stuffed a fourth down run by Waters at their 14 to end the threat.
While Fox dominated the first quarter, Borgia dominated the second.
Knights quarterback Heggemann jump-started the offense with his arm, keeping Borgia's first drive of the second quarter going with a clutch 3-yard toss to Tyler Stieffermann to convert on fourth down. Three plays later, Heggemann found Spencer Breckenkamp for a 20-yard touchdown pass to get the Knights on the scoreboard.
"It started off with us hot coming out of the gates, and then Borgia, they're a class program and they're not backing down to anybody so they came firing back and it's probably the greatest thing that could have happened to us because it forced us to walk back in and keep fixing problems," Tinker said. "Those kids played really hard and they forced us to improve some of our mistakes that we were making on the sidelines and on the field."
Borgia's defense came up with its second fourth down stop on Fox's next possession on a tackle by Nick Dyson to give the Knights the ball at the Fox 48.
Stieffermann followed with a 30-yard run that set up a Heggemann 1-yard touchdown plunge to give Borgia a 14-13 lead at halftime.
"When we got in (the locker room) we just said we knew we can beat this team, we just got to play our football," Waters said. "We've got to be smart and just do your job, that's all it takes."
Fox vs. Borgia football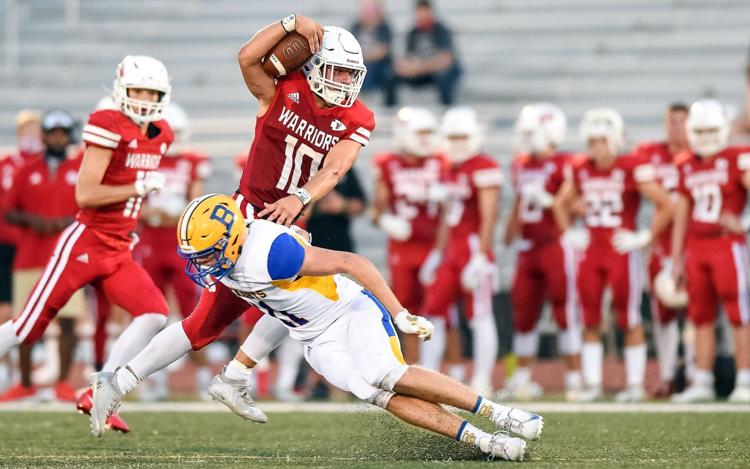 Fox vs. Borgia football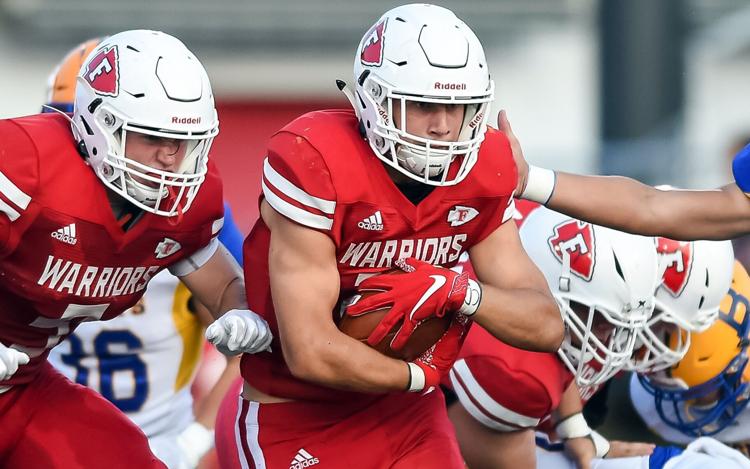 Fox vs. Borgia football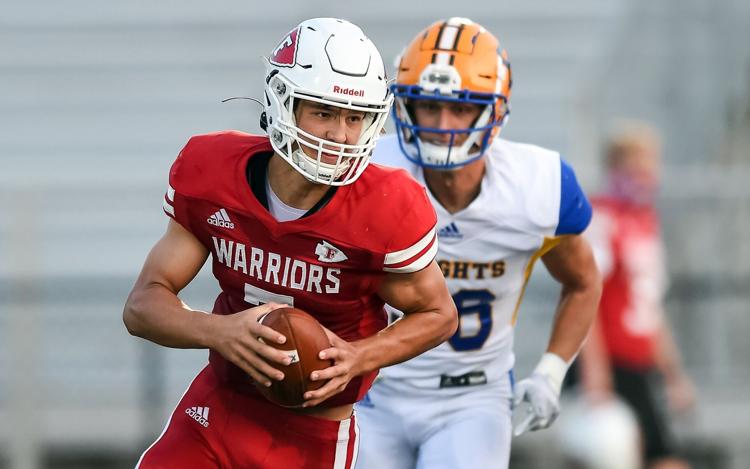 Fox vs. Borgia football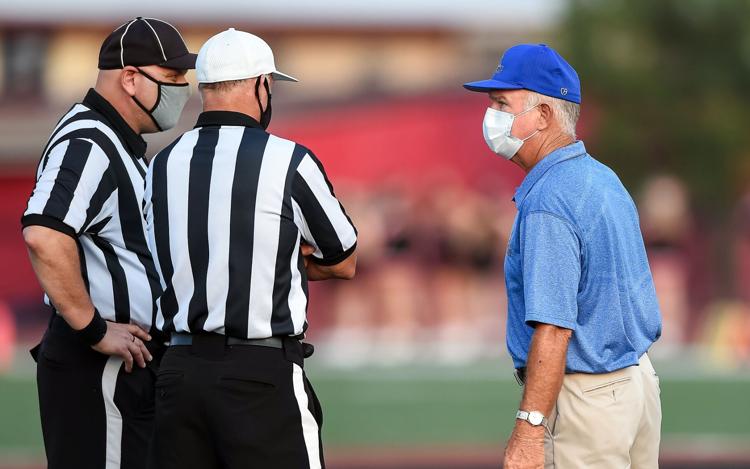 Fox vs. Borgia football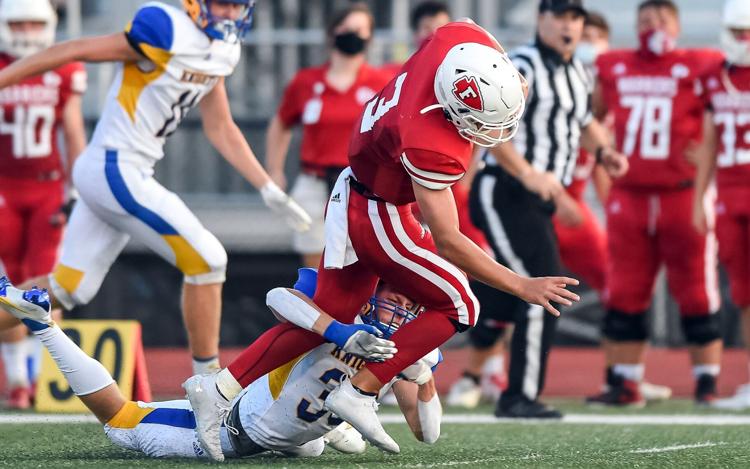 Fox vs. Borgia football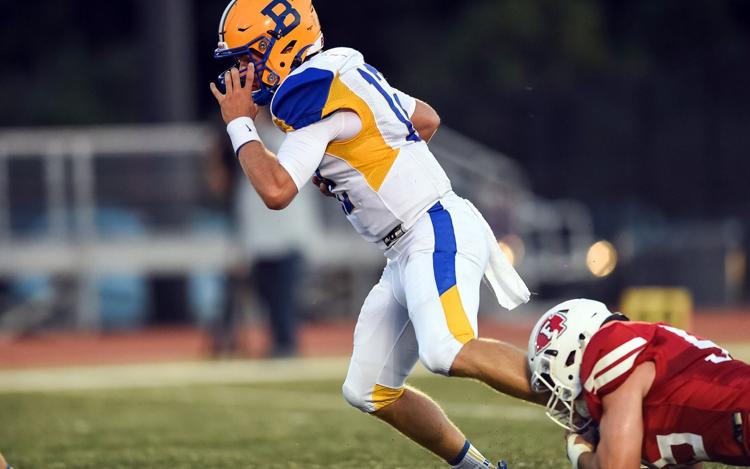 Fox vs. Borgia football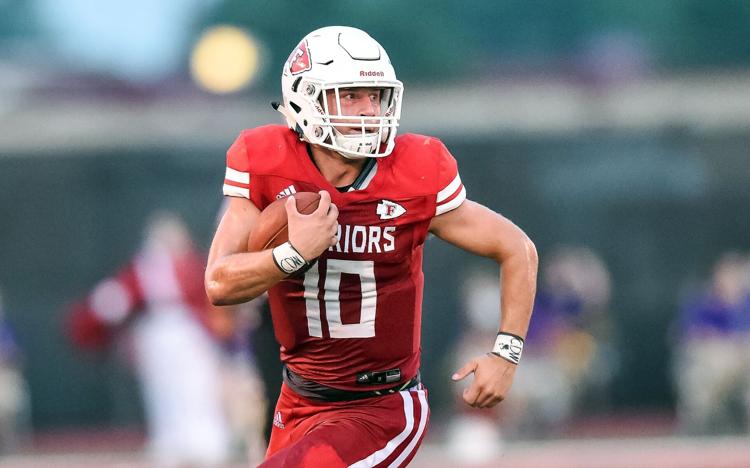 Fox vs. Borgia football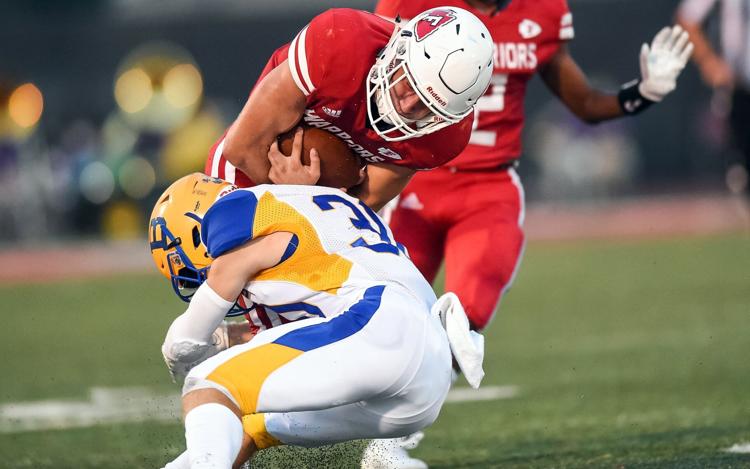 Fox vs. Borgia football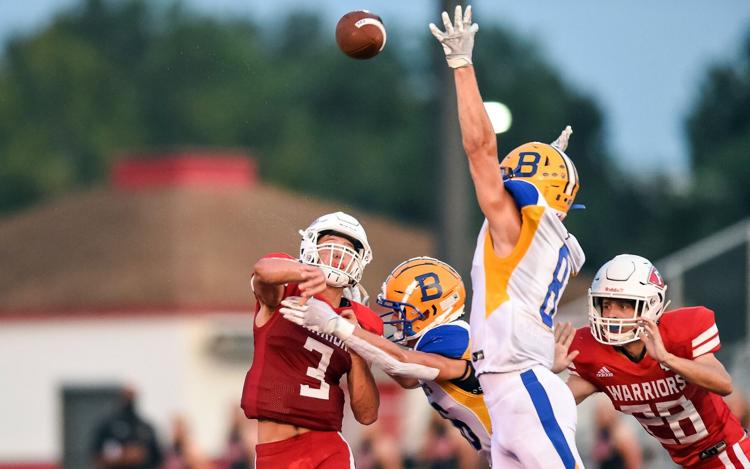 Fox vs. Borgia football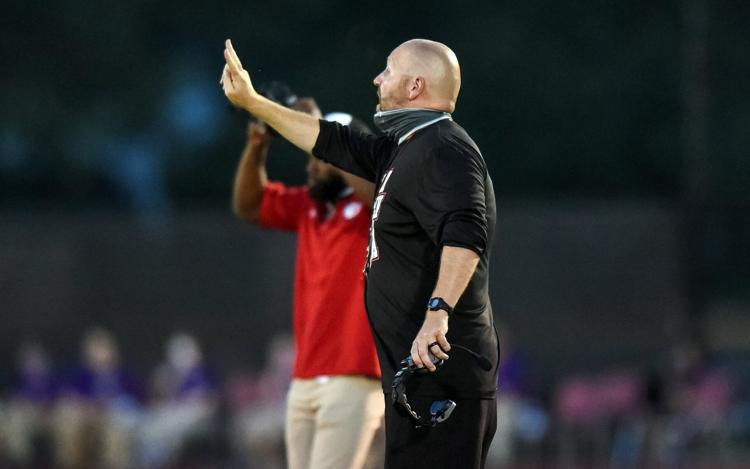 Fox vs. Borgia football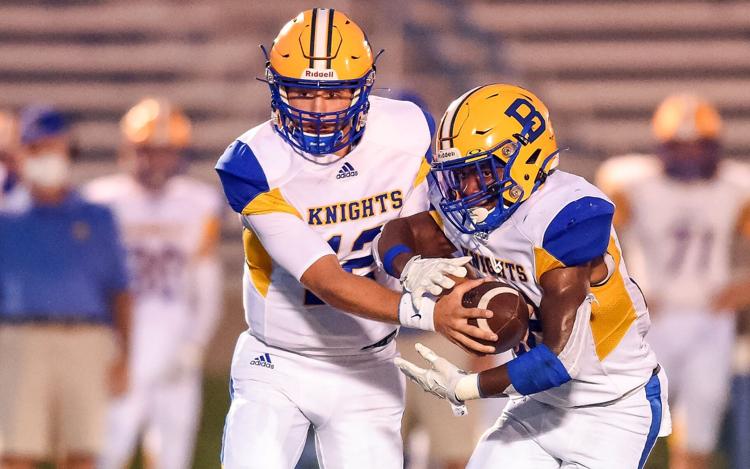 Fox vs. Borgia football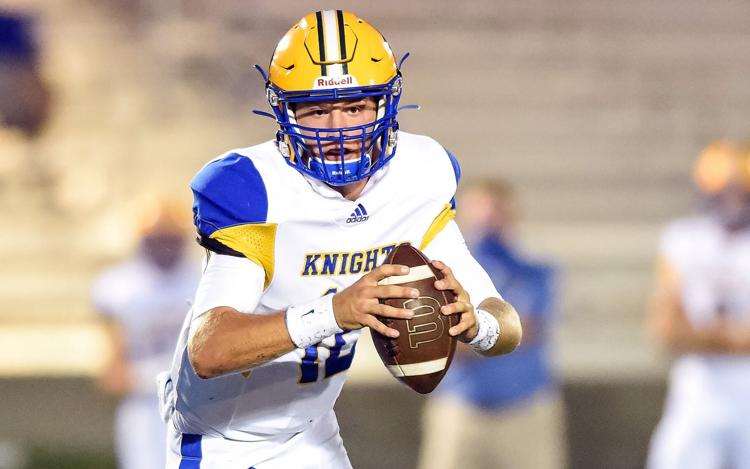 Fox vs. Borgia football
Fox vs. Borgia football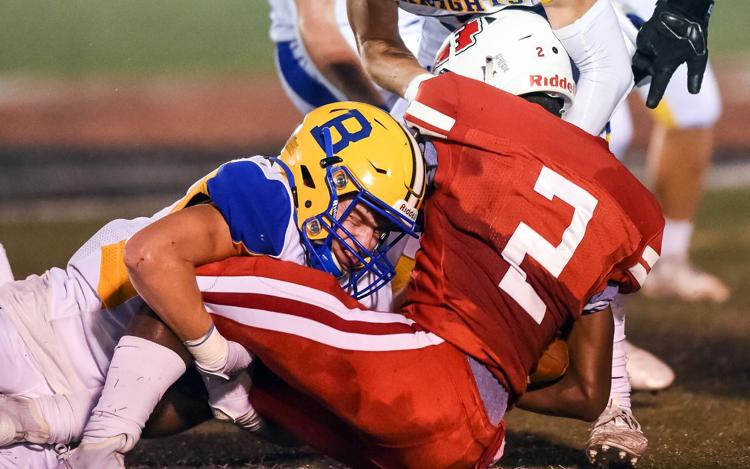 Fox vs. Borgia football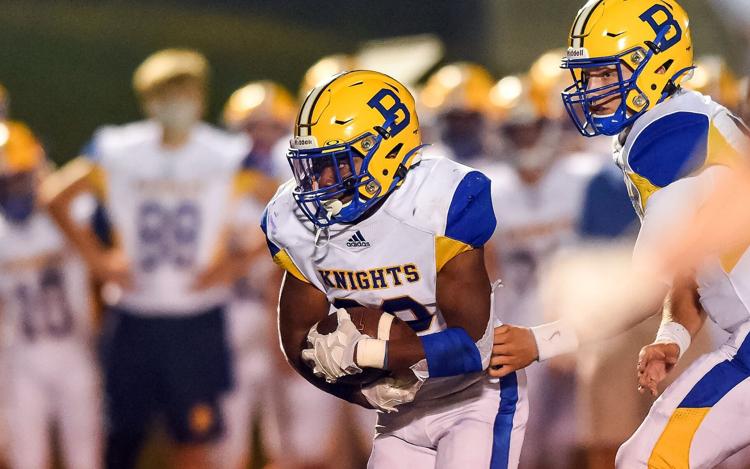 Fox vs. Borgia football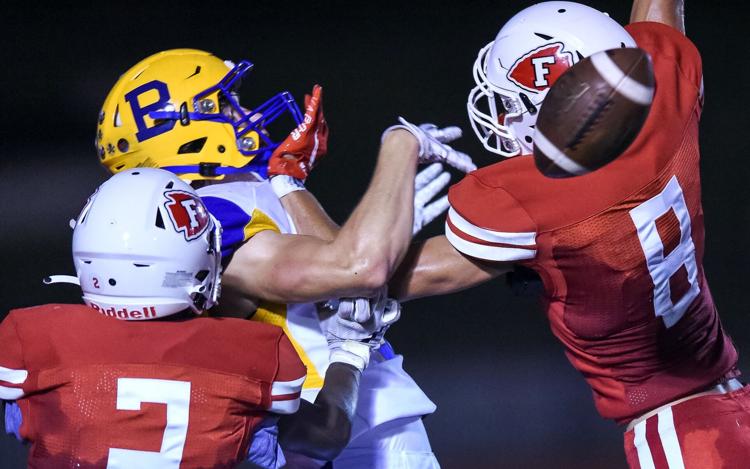 Fox vs. Borgia football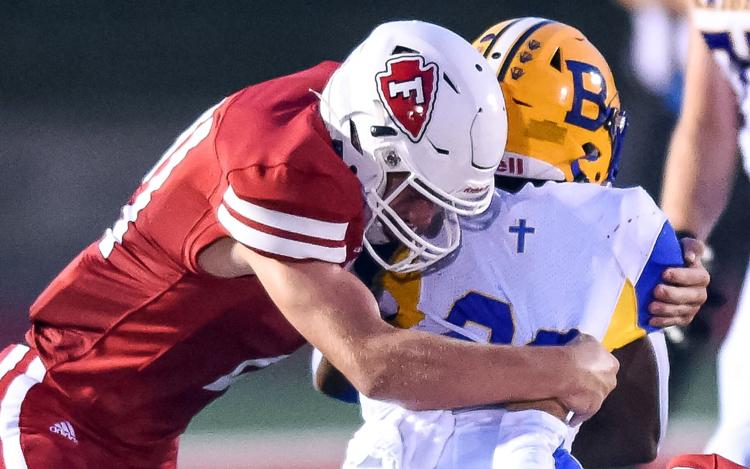 Fox vs. Borgia football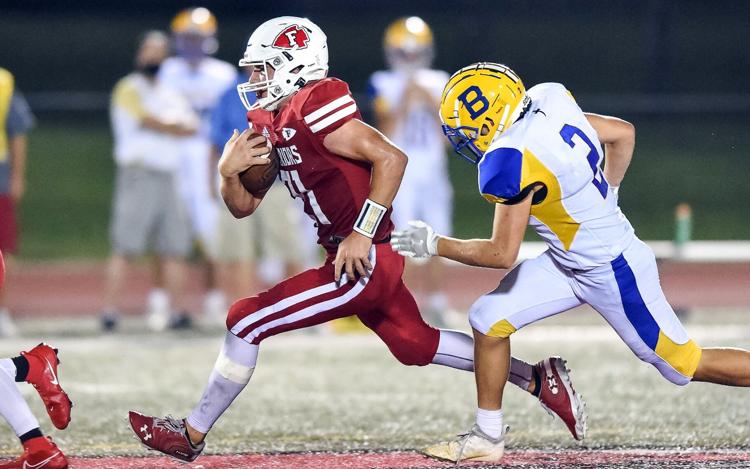 Fox vs. Borgia football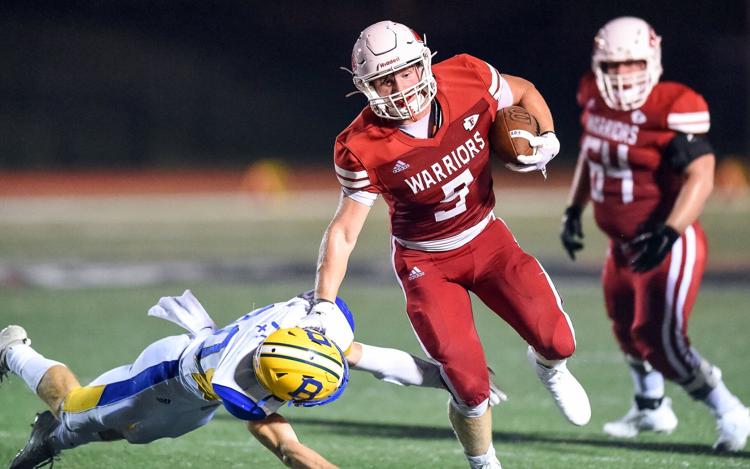 STLHighSchoolSports.com is the most comprehensive source of stats, scores and stories from any and all area high schools.