Alonzo Smith's head hung low as he stalked up the stone steps on his way to the locker room Saturday afternoon.
A sophomore quarterback and defensive back for the Roosevelt football team, Smith was feeling the weight of two miscues that had the Roughriders trailing at halftime. He'd fumbled the ball away deep in his own territory. On Roosevelt's next possession, his punt on fourth down didn't go high or far. Borgia found the end zone after both plays and had the Roughriders buried at the break.
Roosevelt interim coach Lorenzo Jackson dropped some words of encouragement into Smith's ear during the intermission.
"You're a (junkyard) dog, you've been a dog all year," Jackson told Smith.
Smith showed it in the second half as he rushed for the go-ahead touchdown and then sealed the deal with a 60-yard interception return for a touchdown in the fourth quarter to lift Roosevelt to a thrilling 48-43 win over Borgia in the Class 3 District 2 championship game at Roosevelt.
The No. 1 seed, Roosevelt (11-1) advanced to play at Kennett (12-0) in a quarterfinal at 2 p.m. Saturday.
It's the first district championship for Roosevelt since 2005 and it came in a season that has been marked by significant turmoil.
St. Louis Public Schools fired Roosevelt football coach and athletics director Trey Porter Oct. 16 for violating the school district's social media policy. Roosevelt's students walked out of the south side school the following week and marched to the district's administrative office downtown in support of Porter. In the midst of his third season, Porter went 1-9 his first season and helped Roosevelt end a 26-game losing streak on the field. Last season, the Roughriders were 8-3 and won the Public High League championship before falling to Summit in a Class 4 district semifinal.
This season Roosevelt has won 11 in a row, repeated as PHL champion and despite losing its coach achieved the goal it set for itself when last season ended.
"It feels so great. They just doubted us. It's crazy how people hate on you so much in life," senior receiver/defensive back Darrius Jackson said. "They doubted the South Side. Coach Porter came in the city and took over. He put the city on his back and we're following in his steps."
Jackson played four quarters with a chip on his shoulder. The 5-foot-9 and 150-pound speedster caught six passes for 205 yards and scored three touchdowns. He rushed for a 65-yard touchdown on the fourth play of the third quarter to cut Borgia's lead to 22-20 with 9 minutes and 39 seconds remaining.
"All day you could tell Darrius Jackson, he had this walk, he had this look like, 'I want it,'" Lorenzo Jackson said.
Roosevelt showed a new offensive look in the third quarter. It went to a heavy formation that helped spring Jackson. The Roughriders went to that package again as senior receive Deablo McGee broke off his own 65-yard touchdown run through the Borgia defense. Roosevelt took a 28-22 lead with 6:36 left in the third quarter. McGee also caught five passes for 71 yards.
Roosevelt borrowed its new-look formation from Class 2 heavyweight Lamar and decided to see if it could catch Borgia by surprise by running it. It appeared they did.
"We ran it a few times this year. I guess they didn't prepare for it," Lorenzo Jackson said. "We hit two touchdowns back-to-back before they even knew it."
The No. 3 seed, Borgia (9-3) didn't stay down long. Junior running back Alonzo MacDonald powered through the heart of Roosevelt's defense for a 34-yard touchdown that put the Knights ahead 29-28 with two minutes to play in the third.
Four minutes into the fourth, MacDonald struck again as he punched in a 2-yard touchdown for 36-28 lead. MacDonald rushed 16 times for 105 yards and two touchdowns.
On the fifth play of Roosevelt's ensuing drive, Smith and Jackson connected for a third time, this one a 19-yard touchdown. Smith squeezed a pass on the run into senior receiver Ali Hall, who was barely across the line for the 2-point conversion to tie it at 36 with 6:02 to play.
On Borgia's next possession, Roosevelt forced its first three-and-out of the second half. The Roughriders began their drive at their own 26. Smith and Hall alternated slipping in behind the Roosevelt offensive line for a few yards at a time. Smith then found Jackson on a screen pass that appeared to put the Roughriders ahead only to be called back due to a penalty.
On the next play, Smith burst through the middle and raced 41 yards for the go-ahead touchdown with two minutes to play.
"Good block from the line," Smith said. "I just executed the play."
Trailing 42-36, Borgia had to move in a hurry. Junior quarterback Sam Heggemann is a dual threat that Roosevelt had a hard time stopping all afternoon. He rushed for 122 yards and three touchdowns. He'd proven a capable passer but on first-and-10 at the Roosevelt 48, he stared down his intended target on the left sideline. Smith read the play all the way, stepped in front of the receiver and returned the interception 60 yards for his second touchdown in a span of 40 seconds.
"I knew from the jump," Smith said. "When I saw (the receiver) stop, I had to break away in front of him."
Heggemann directed Borgia on one more scoring drive as he completed consecutive passes for 52 yards including a 25-yard touchdown strike to junior receiver Andrew Patton that made it 48-43 with 56.9 seconds to play. Heggemann completed 8 of 22 passes for 189 yards, one score and was intercepted once.
Borgia's on-side kick attempt skittered out of bounds and Roosevelt managed to rush for the one first down it needed to secure the win and give it the district championship it coveted. Borgia, which has not won a district championship since 2011, was once again the tough-luck loser.
"Five of the last six years we've been in the district championship game and haven't gotten it," Borgia coach Dale Gildehaus said. "We were close but close doesn't work so we have to go back to work. I take my hat off to them, they're a good football team. Doggone it, we had them."
That Roosevelt went through Borgia makes its accomplishment all that much more impressive.
"We might have played 20 players, 18 players. We have like 30 that show up. Guys got heart. They want it," Lorenzo Jackson said. "There's no way to explain how we're competing with the guys with those facilities, those resources and we got nothing but heart."
Smith showcased that heart with his big second half. On the day he completed 13 of 24 passes for 278 yards, three touchdowns and was intercepted once. He rushed for 59 yards and a touchdown, too. Smith focused on the next play and it paid off for the Roughriders. Darrius Jackson said the next play is the only one that matters.
"Put that play in the past and move on to the next play," he said. "It feels so great. Everybody was on point. Everybody gave what was left in their tank. We just came out like a family and pushed forward."
Roosevelt defeats Borgia in a Class 3 District 2 Football Game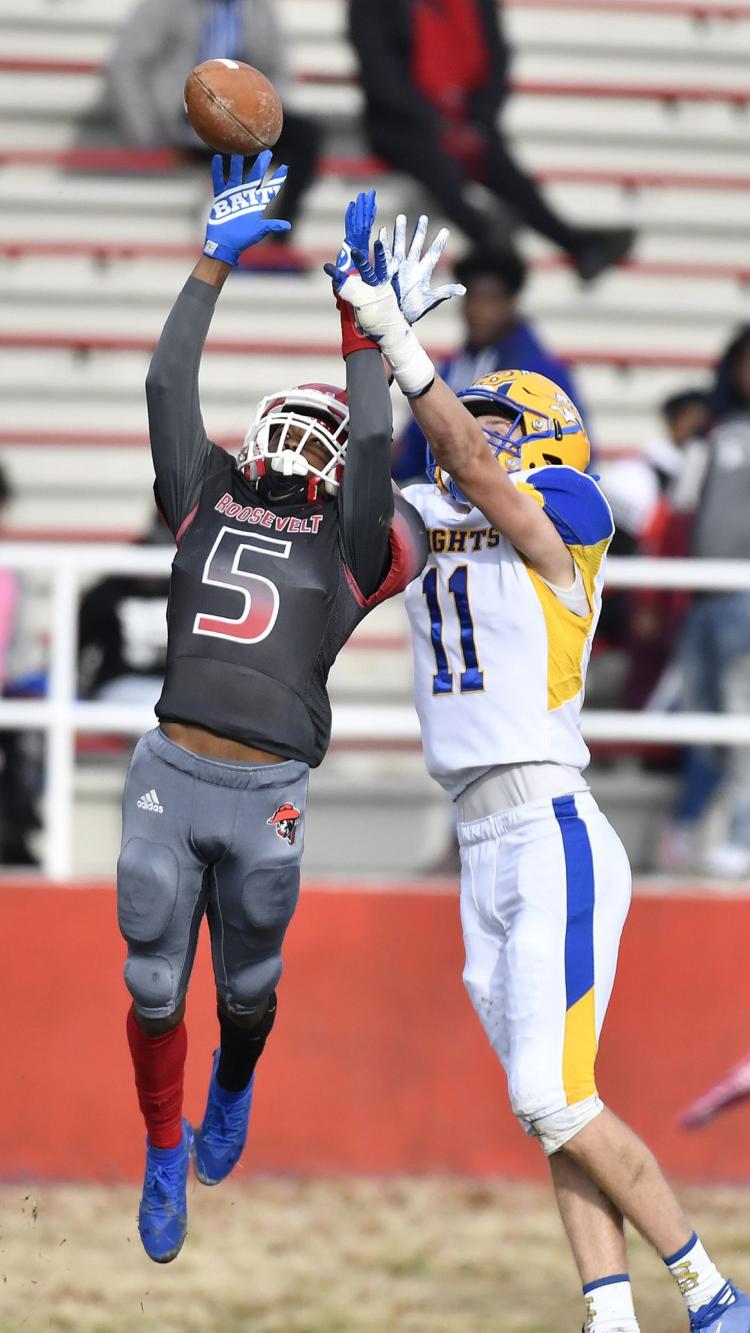 Roosevelt defeats Borgia in a Class 3 District 2 Football Game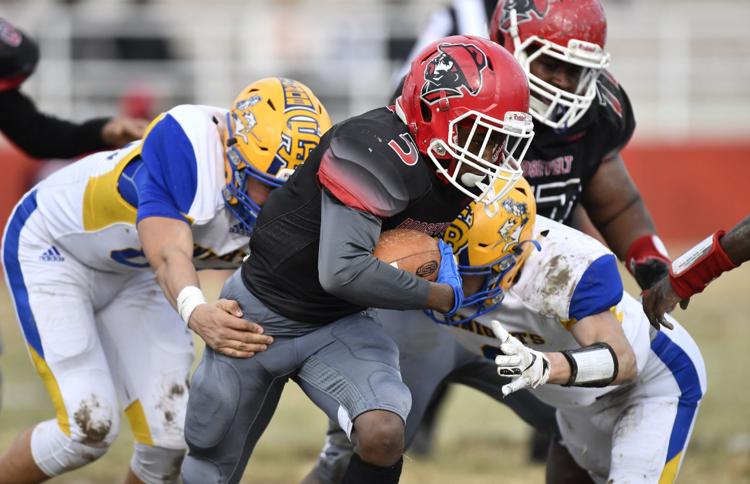 Roosevelt defeats Borgia in a Class 3 District 2 Football Game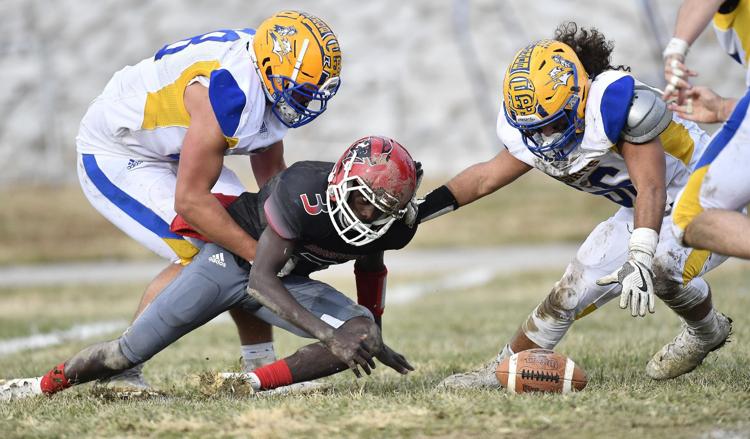 Roosevelt defeats Borgia in a Class 3 District 2 Football Game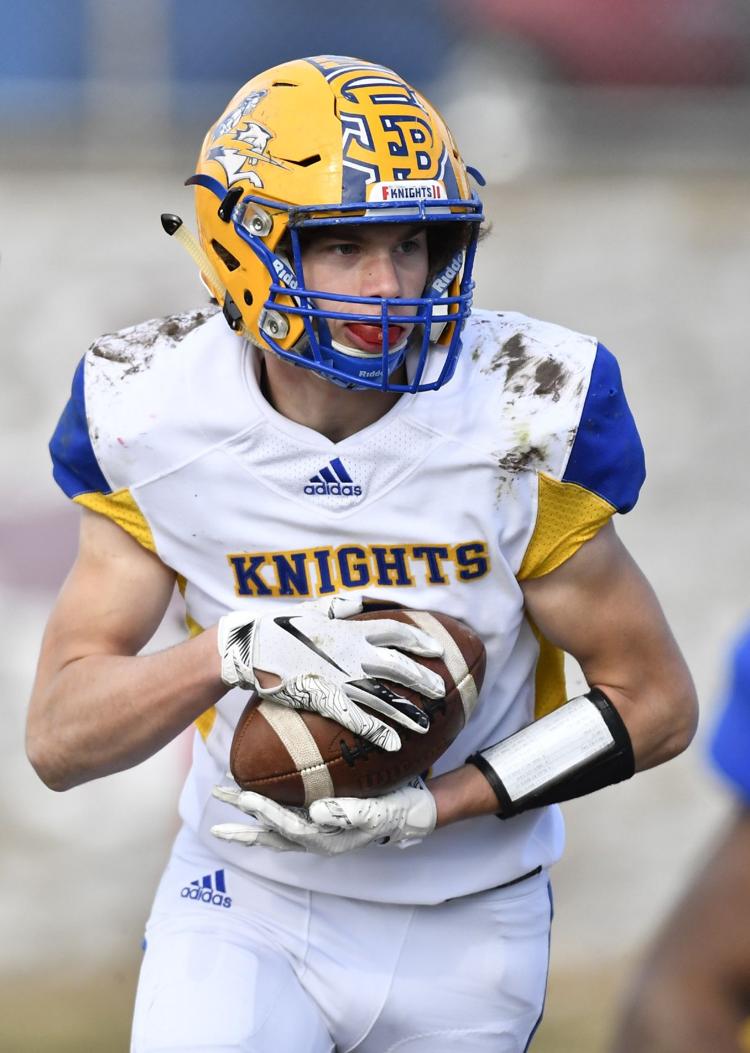 Roosevelt defeats Borgia in a Class 3 District 2 Football Game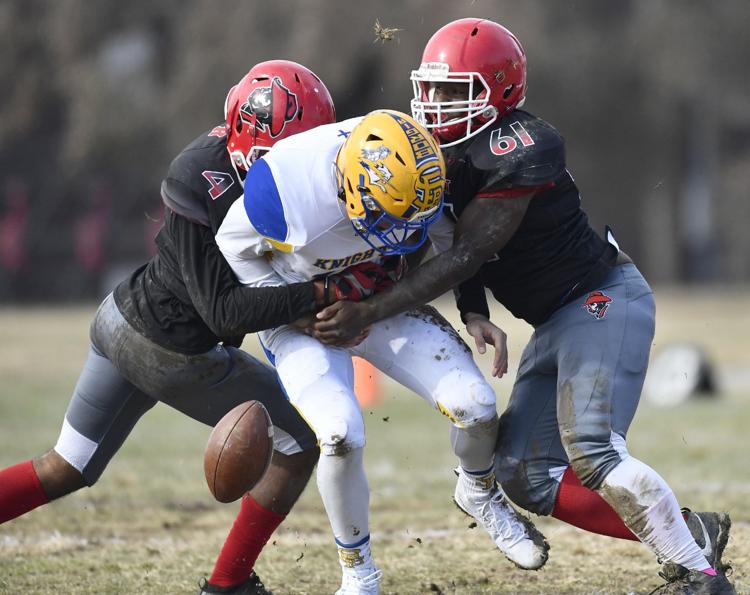 Roosevelt defeats Borgia in a Class 3 District 2 Football Game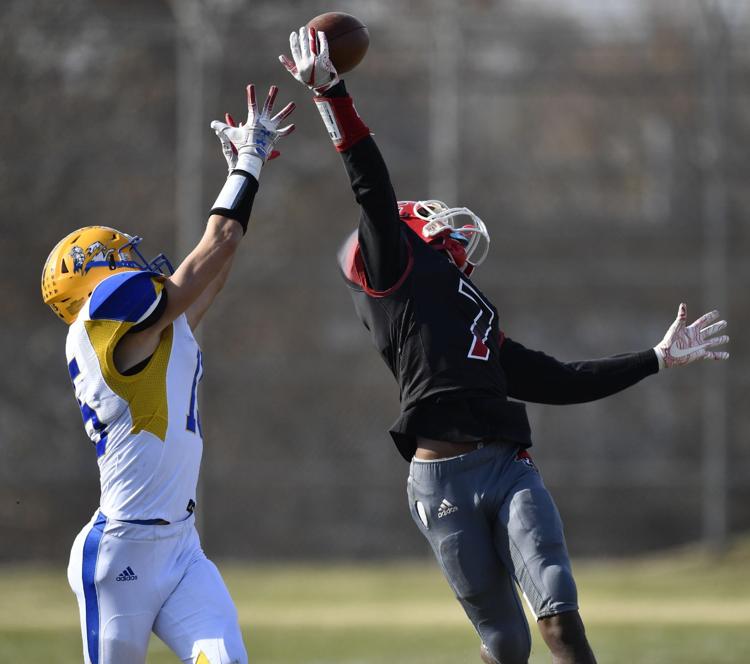 Roosevelt defeats Borgia in a Class 3 District 2 Football Game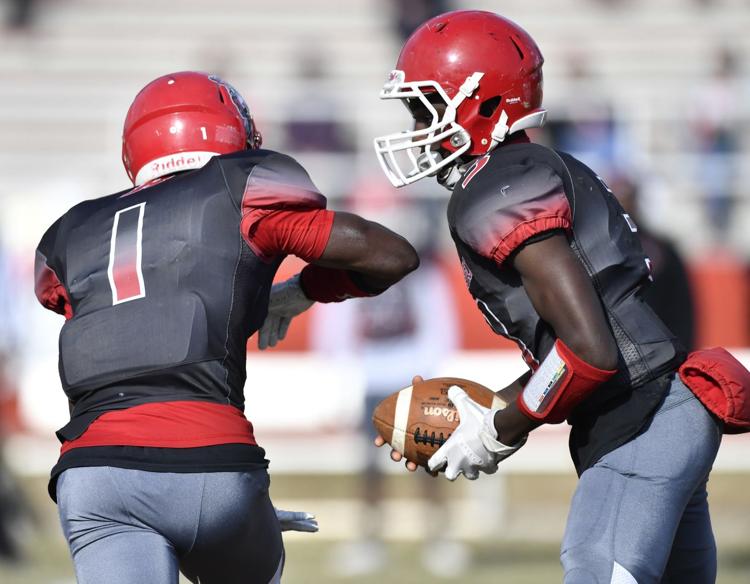 Roosevelt defeats Borgia in a Class 3 District 2 Football Game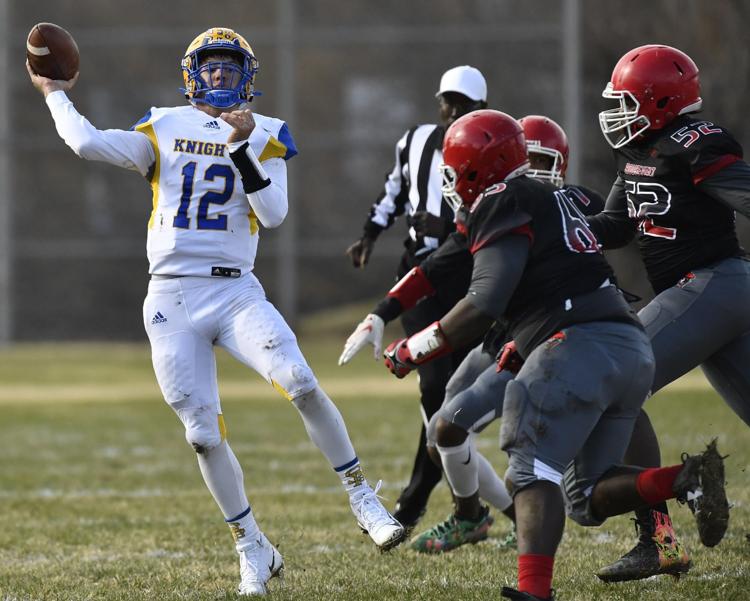 Roosevelt defeats Borgia in a Class 3 District 2 Football Game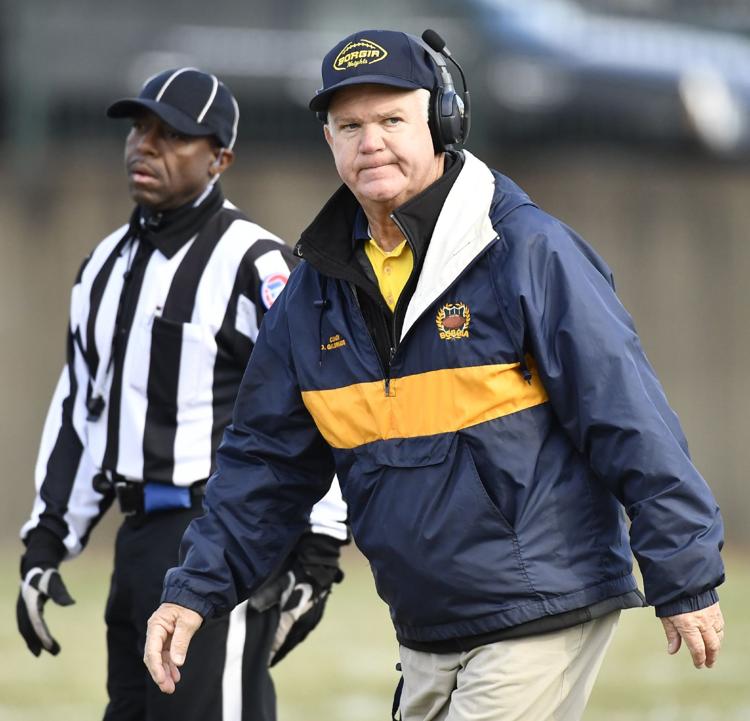 Roosevelt defeats Borgia in a Class 3 District 2 Football Game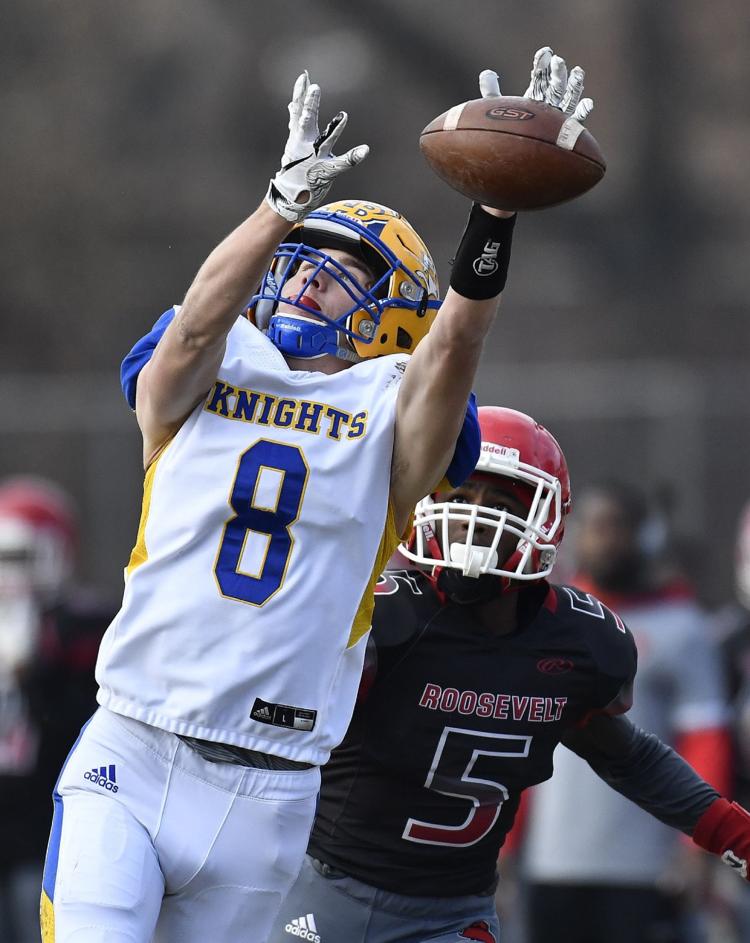 Roosevelt defeats Borgia in a Class 3 District 2 Football Game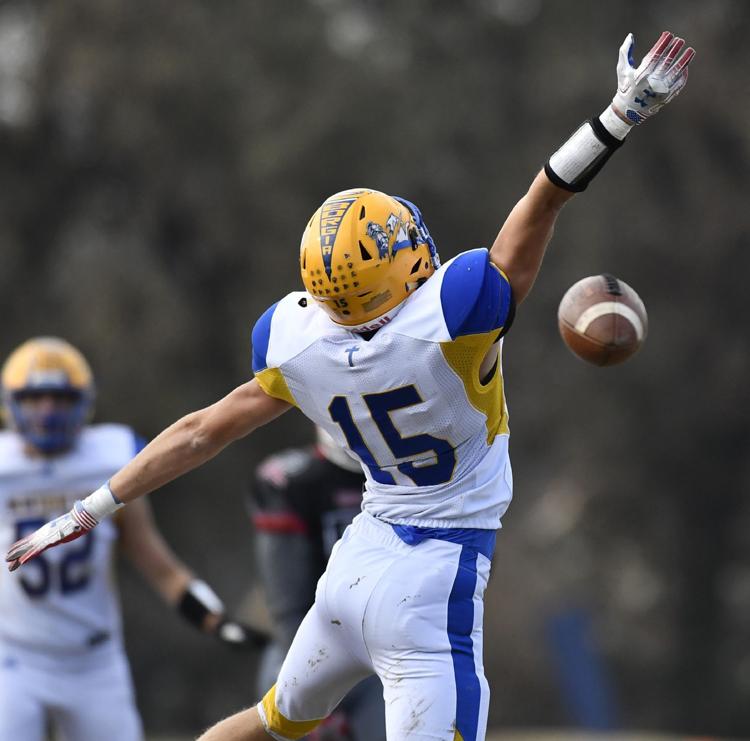 Roosevelt defeats Borgia in a Class 3 District 2 Football Game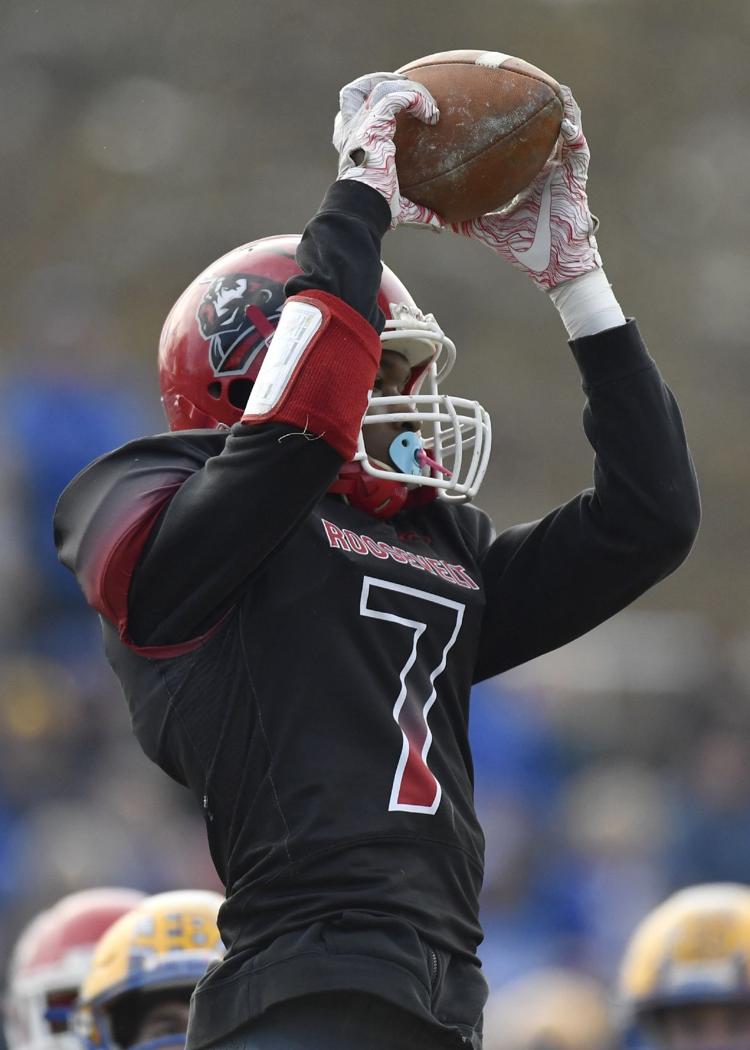 Roosevelt defeats Borgia in a Class 3 District 2 Football Game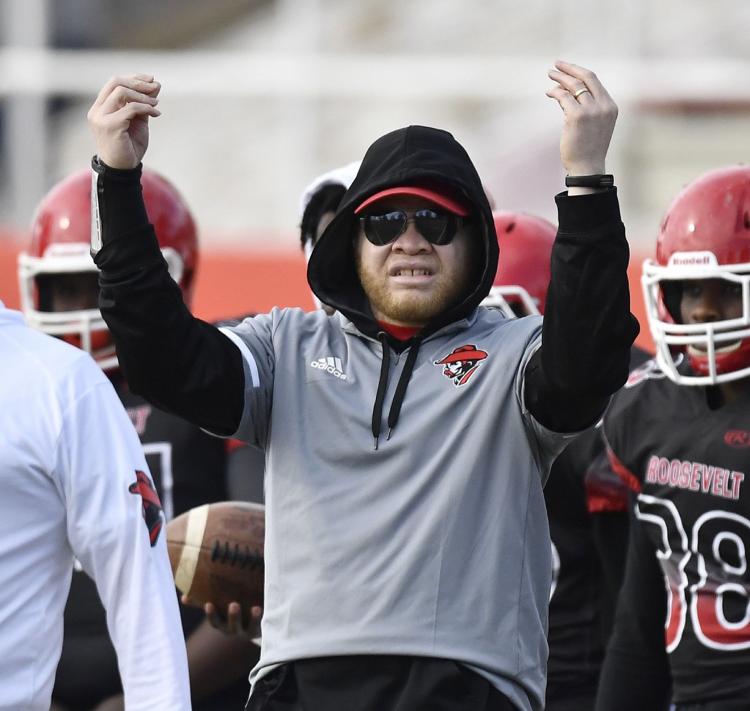 Roosevelt defeats Borgia in a Class 3 District 2 Football Game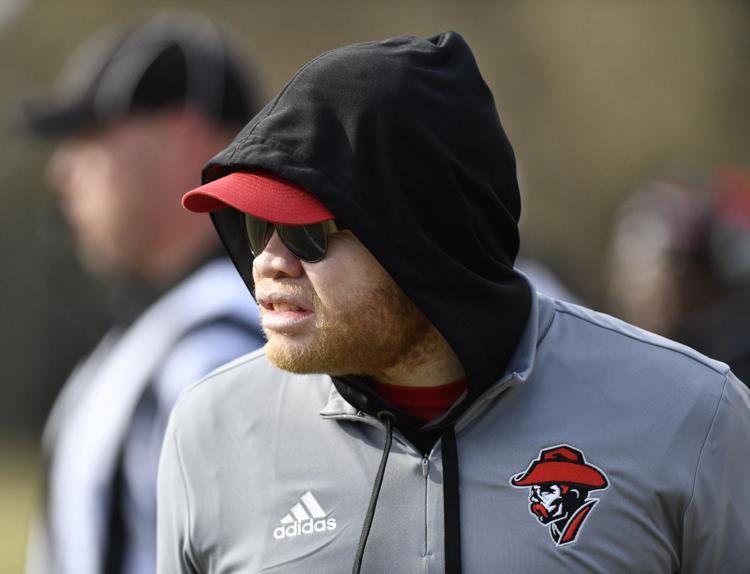 Roosevelt defeats Borgia in a Class 3 District 2 Football Game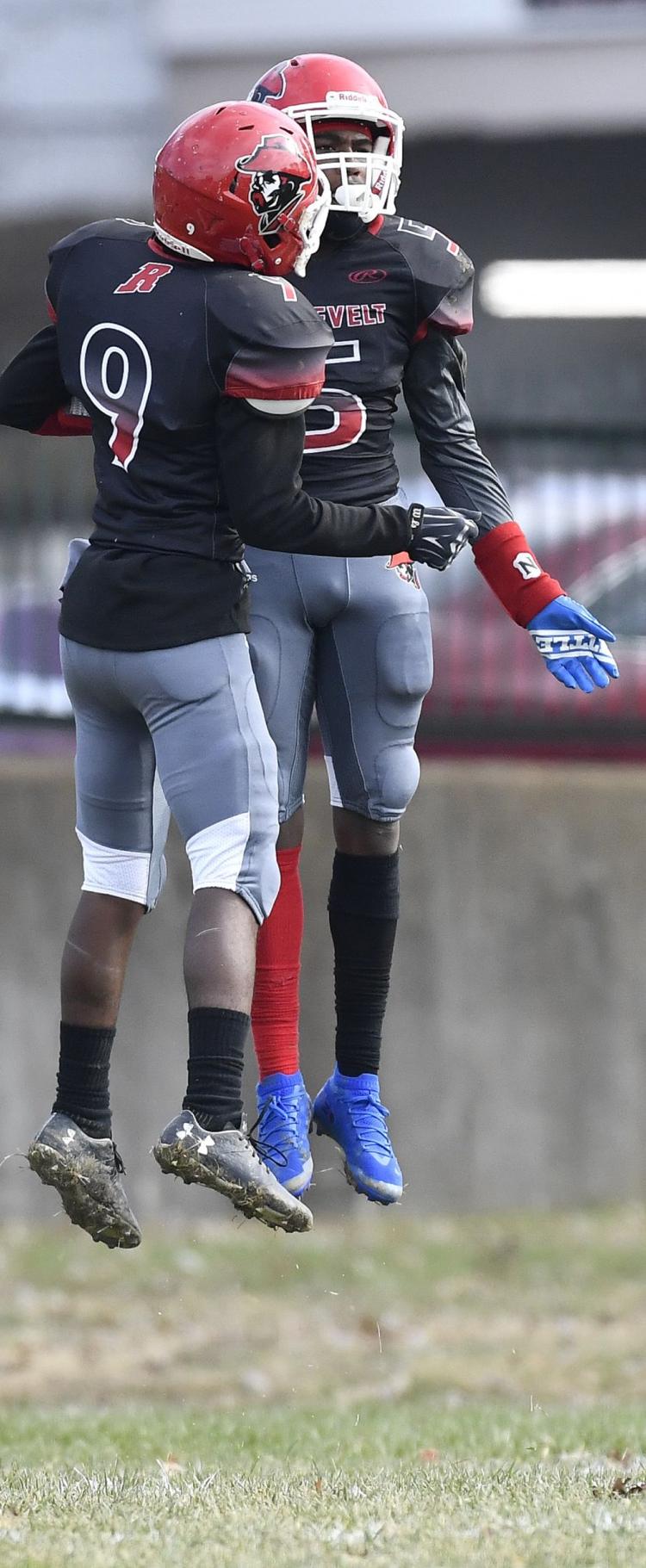 Roosevelt defeats Borgia in a Class 3 District 2 Football Game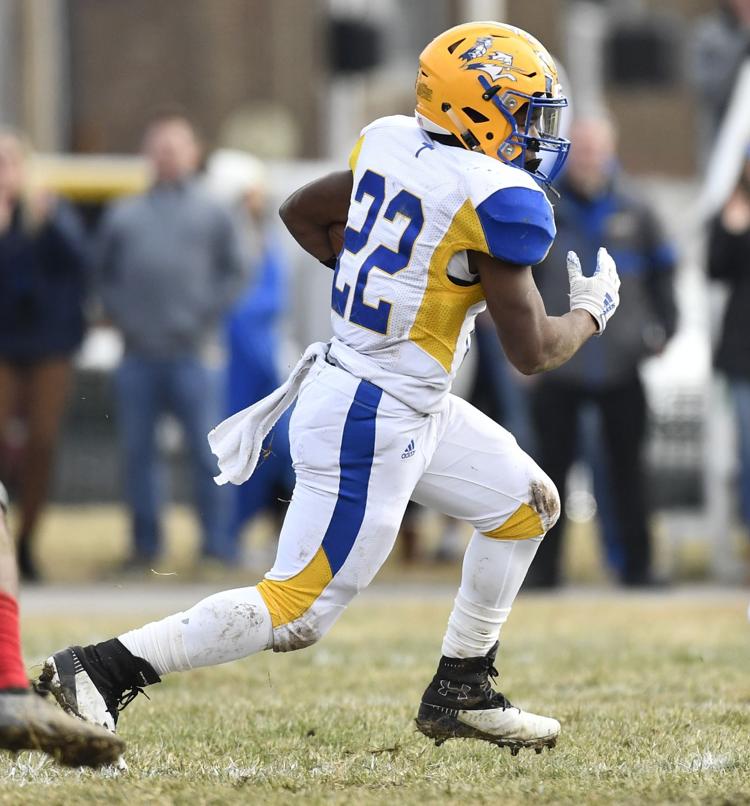 Roosevelt defeats Borgia in a Class 3 District 2 Football Game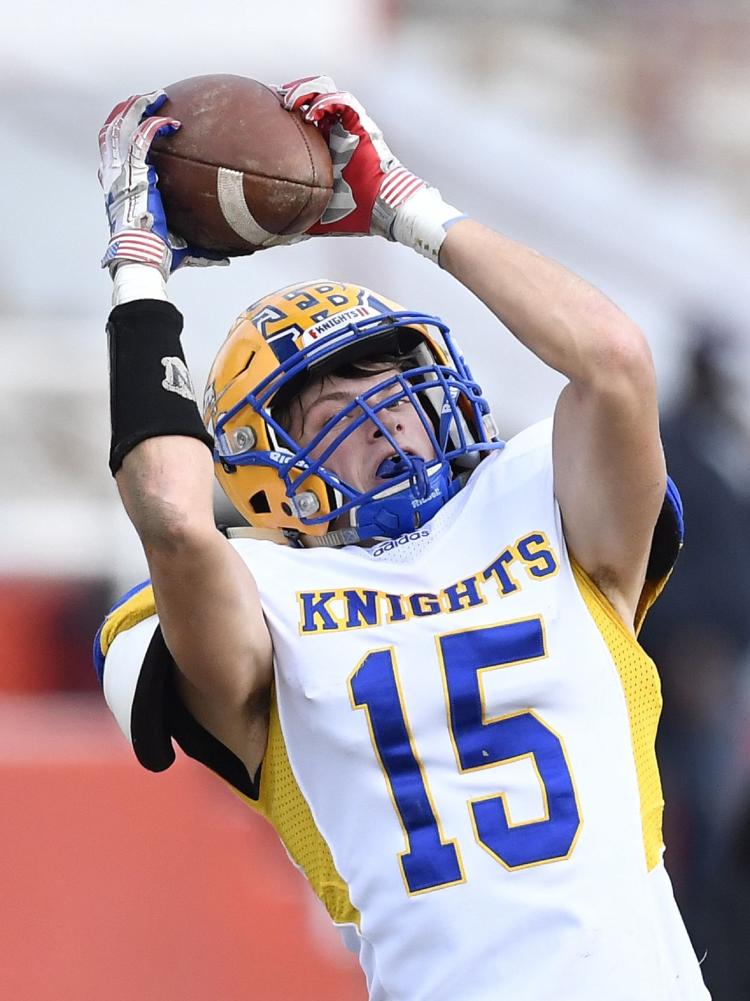 Roosevelt defeats Borgia in a Class 3 District 2 Football Game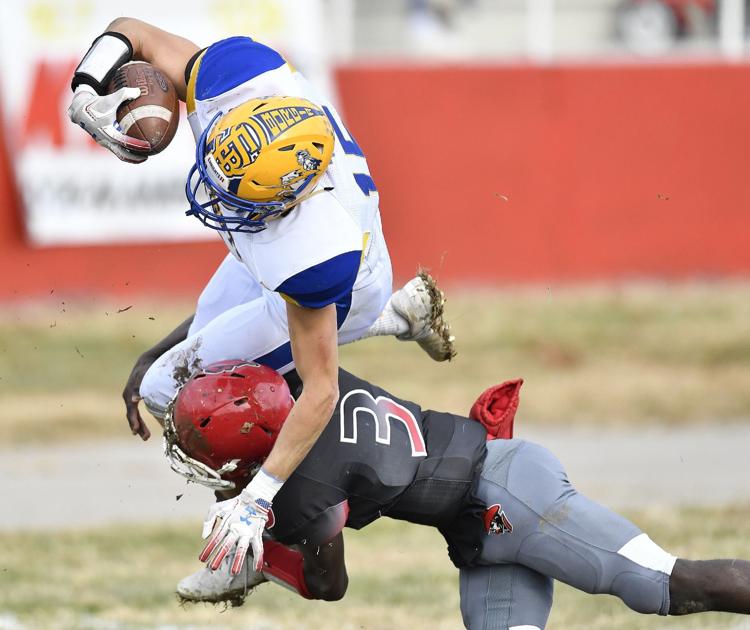 Roosevelt defeats Borgia in a Class 3 District 2 Football Game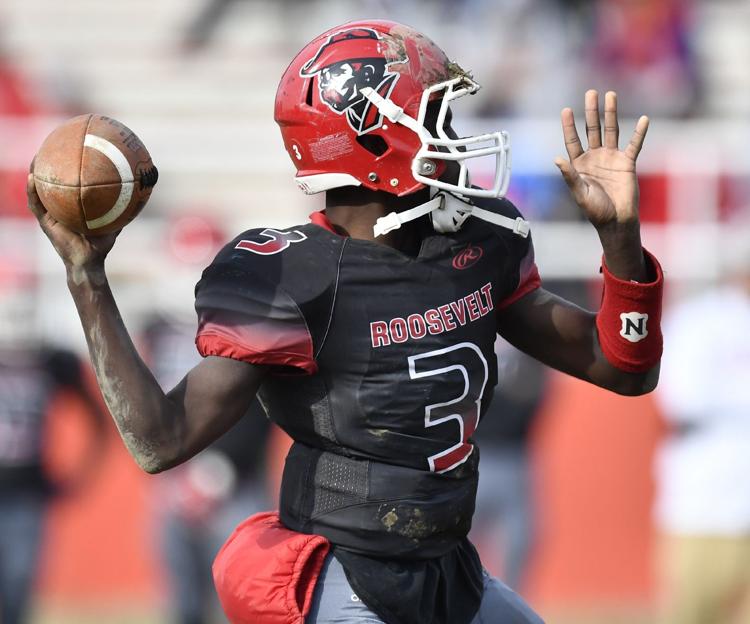 Roosevelt defeats Borgia in a Class 3 District 2 Football Game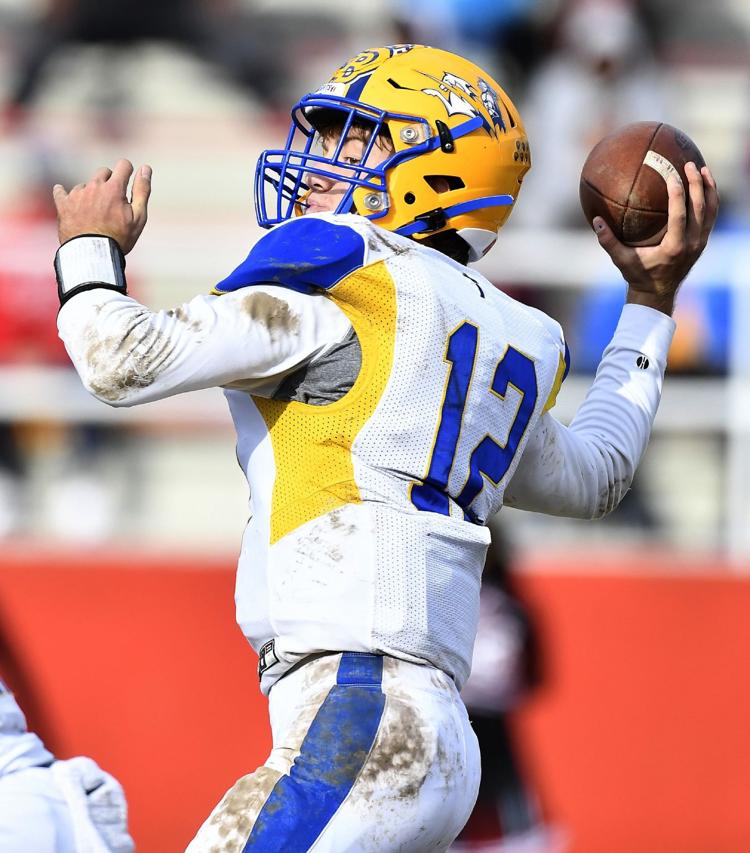 Roosevelt defeats Borgia in a Class 3 District 2 Football Game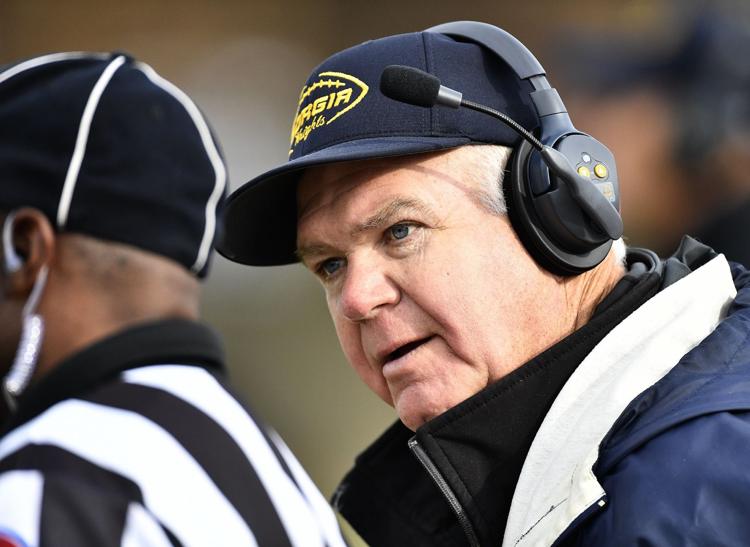 Roosevelt defeats Borgia in a Class 3 District 2 Football Game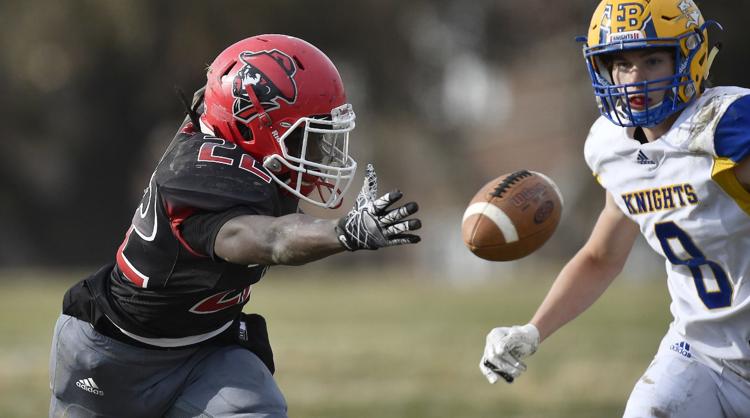 Roosevelt defeats Borgia in a Class 3 District 2 Football Game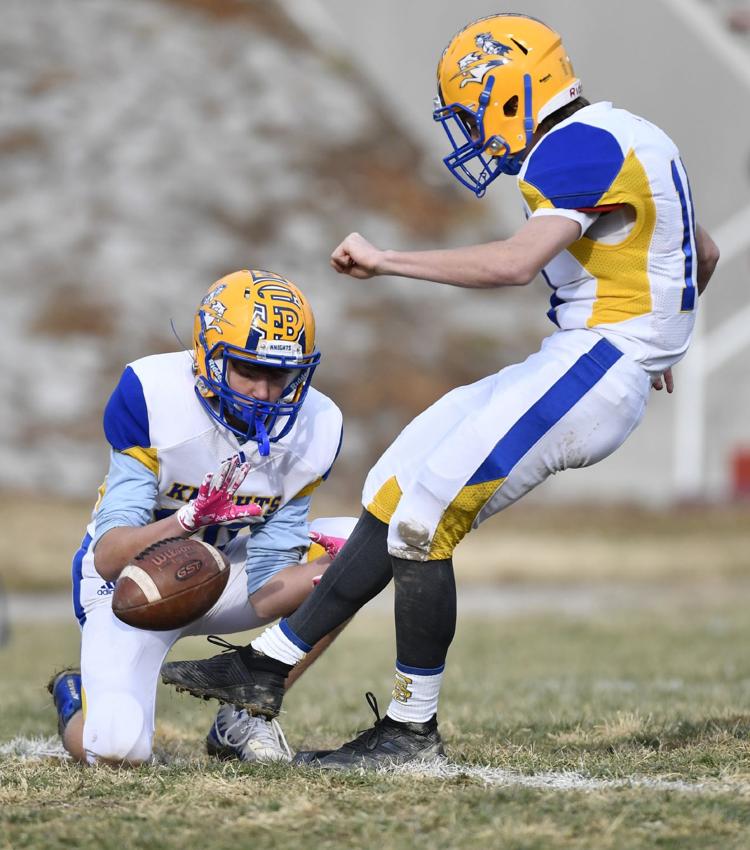 Roosevelt defeats Borgia in a Class 3 District 2 Football Game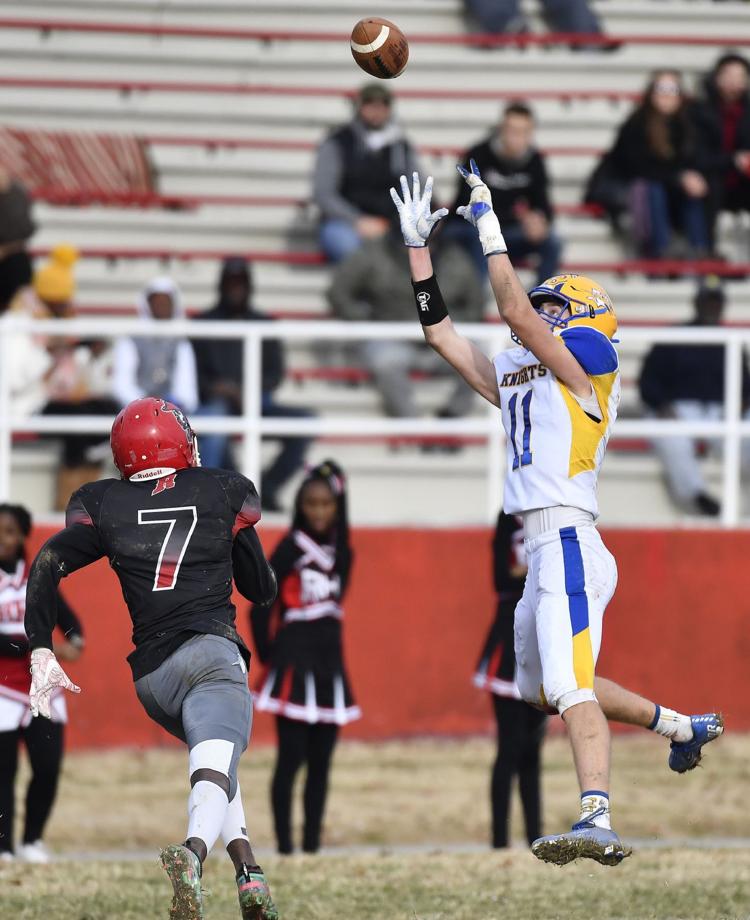 Roosevelt defeats Borgia in a Class 3 District 2 Football Game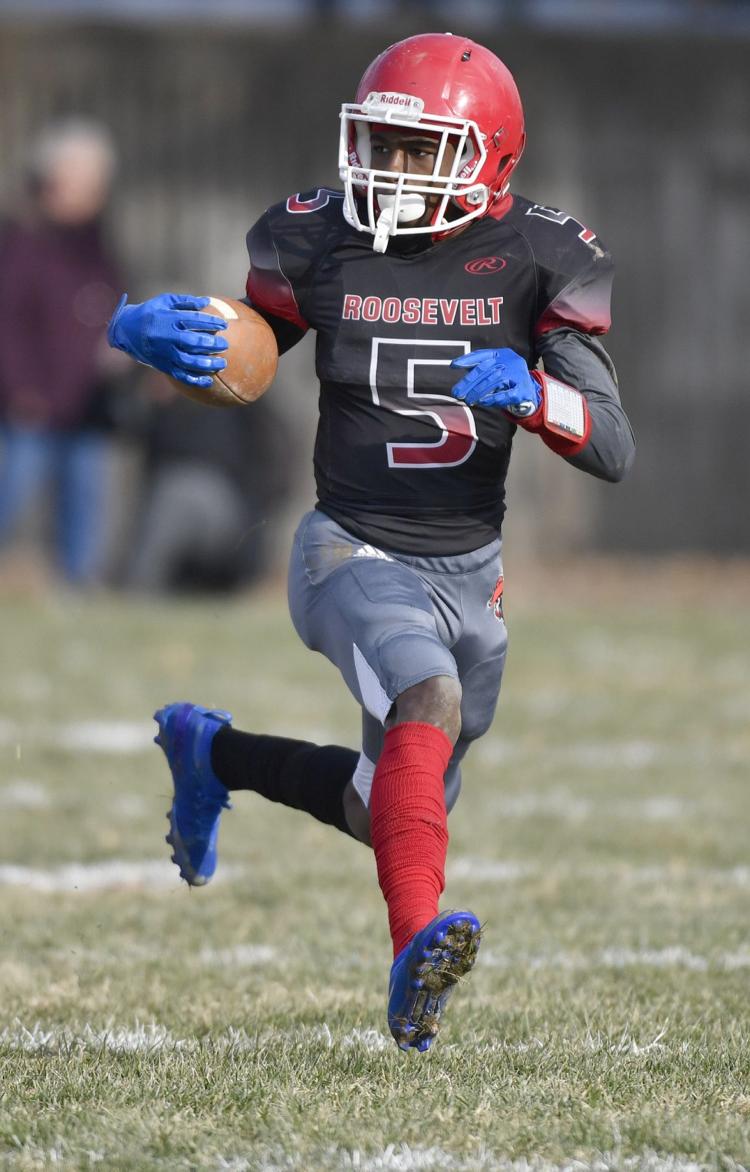 Roosevelt defeats Borgia in a Class 3 District 2 Football Game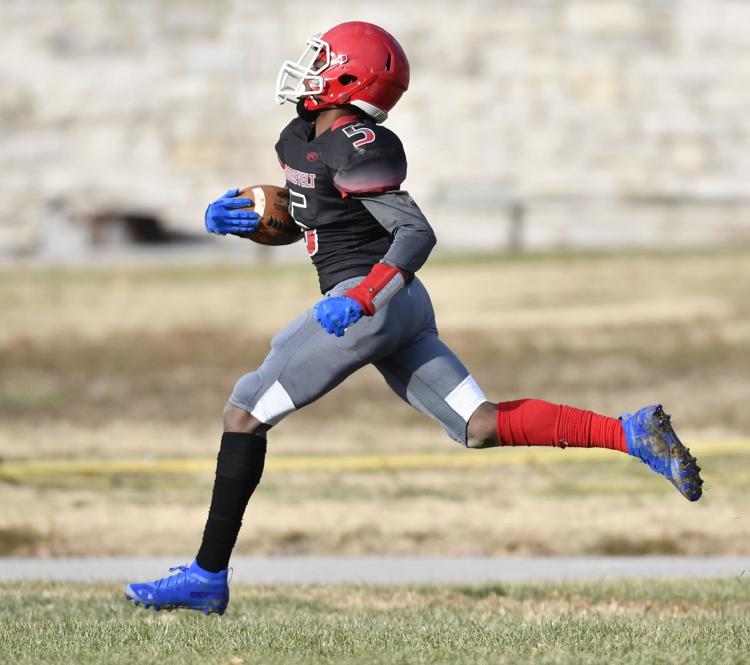 Roosevelt defeats Borgia in a Class 3 District 2 Football Game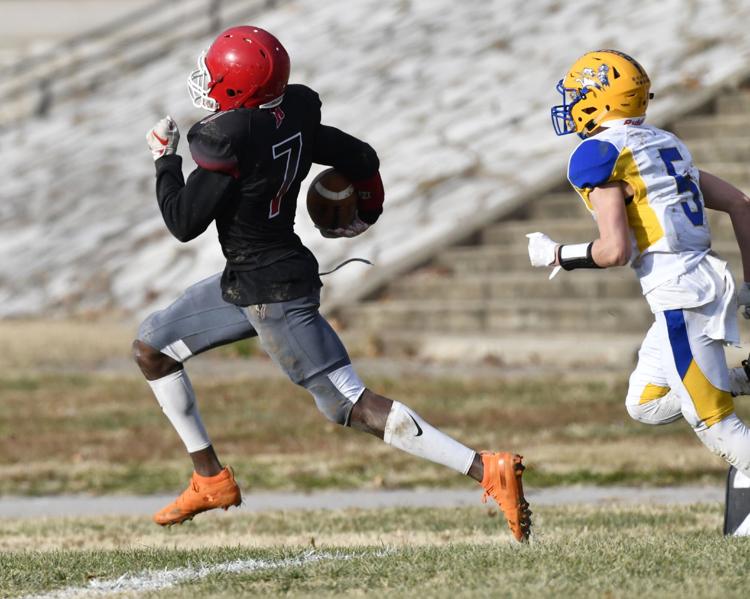 Roosevelt defeats Borgia in a Class 3 District 2 Football Game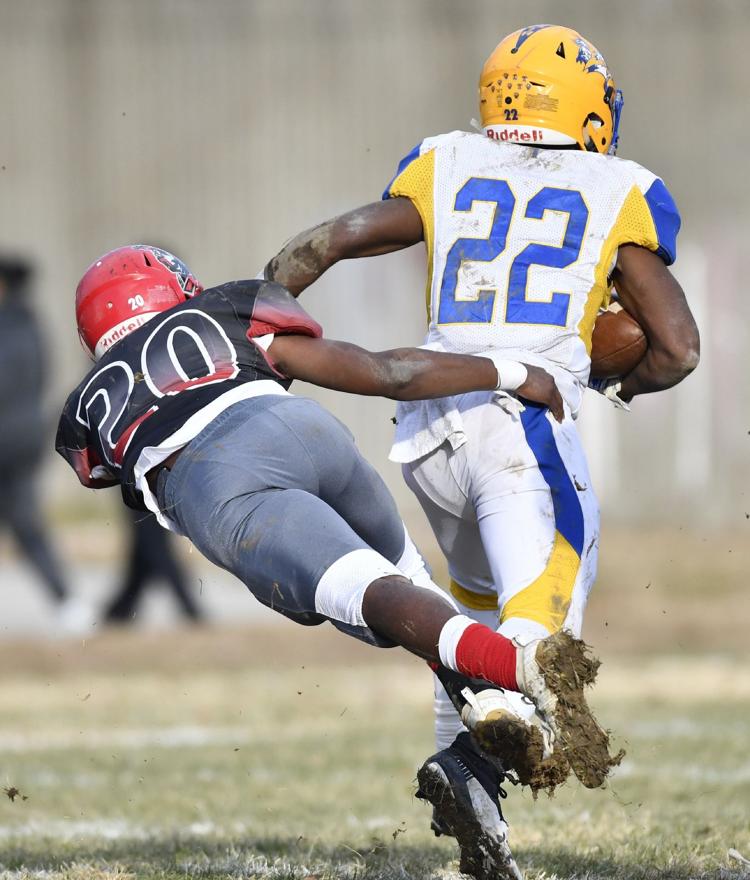 Roosevelt defeats Borgia in a Class 3 District 2 Football Game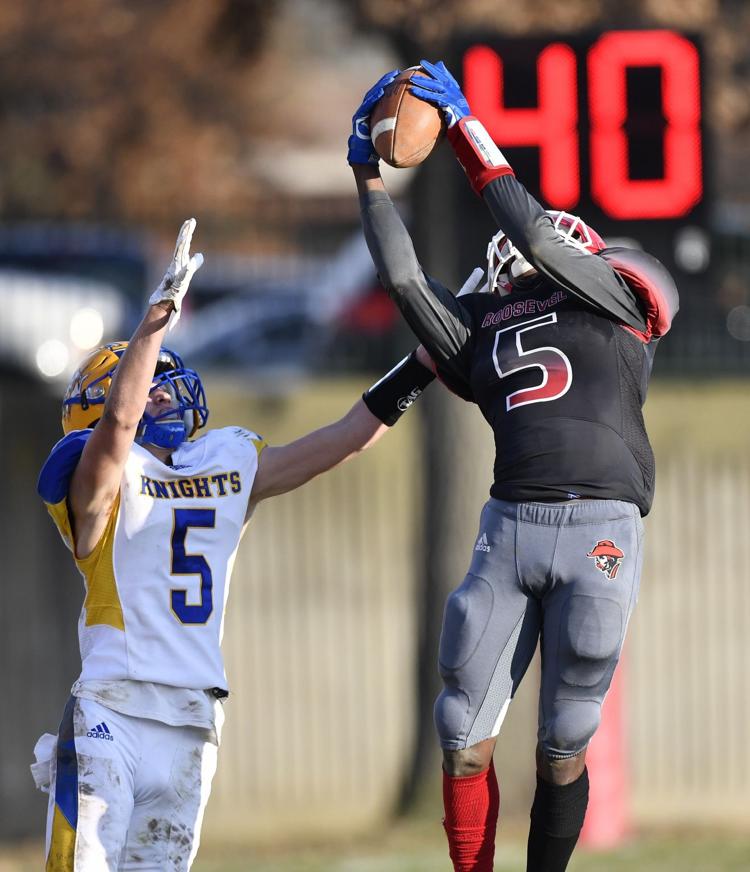 Roosevelt defeats Borgia in a Class 3 District 2 Football Game