Mitchell DeGuentz hit Amorion Oliphan on a 22-yard TD toss in the first quarter to lead Duchesne past St. Charles 20-6 Friday.
The Pioneers (3-0) have allowed just 13 points over three games.
Antwon Hayden and Terrell Peete scored on short TD bursts in the closing 4:53.
Duchesne rushed for 176 yards. Hayden led the way 92 yards on 17 carries.
DeGuentz hit on 16 of 21 passes for 158 yards
The Pioneers have already surpassed their win total of last year's 2-9 campaign.
They won their first three games for the first time since 2013 when they opened the season with five successive victories on the way to a 10-2 record.
Mater Dei 41, Althoff 20 – Senior running back Zach Napovanice scored on a short run just three minutes into the game to kick-start the Knights to a win in Belleville.
Junior quarterback Reed Braundmeier tossed two TD passes and ran for two scores for the Breese-based school.
The Knights have won the last two games in the series after losing six of seven.
Fort Zumwalt West 35, Belleville West 14 – Jake Murphy tossed four touchdown passes — including a 42-yarder to Max Koviak — to help the Jaguars to a win in Belleville.
Zumwalt West (2-1) scored 21 successive points after falling behind early.
Murphy hit Caleb Greiner on a 10-yard TD toss in the third period for a 21-7 lead.
The Jaguars were coming off a 37-20 loss to rival Zumwalt North last week.
Belleville West (1-2) has lost two in a row after a season-opening win at Riverview Gardens.
Fort Zumwalt North 48, Parkway Central 7 – The Panthers began the game with 21 successive points and ended on a 27-0 run to win on the road.
Tyler Oakes scored three times. He got the ball rolling with a 65-yard run just over two minutes into the contest.
Parker Monnig also recovered a fumble in the end zone for a TD.
North (3-0) has scored at least 37 points in all three games.
Greenville 41, Carlinville 34 – Isaac Green scored with 7:27 left in the contest to propel the Comets to a win in Macoupin County
Greenville (3-0) rallied from a 21-14 deficit.
St. Charles West 42, Fort Zumwalt East 0 – The Warriors brought out a host of big plays on the way to an easy win at home.
Dominic Flint scored on runs of 60 and 44 yards. Jamesen Reese added an 88-yard TD gallop late in the first half for a 35-0 lead.
Deleon Smith scored on a 73-yard TD run. Brendan Sportsman tallied on a 27-yard fumble recovery.
Flint rushed for 208 yards on nine carries. Reese carried nine times for 143 yards.
West (3-0) has outscored its opponents 120-36.
Lafayette 50, Ritenour 14 – Caden Phipps scored on runs of 62 and 9 yards and also returned a kickoff 77 yards for a TD as the Lancers rolled past Ritenour.
T.J. Bright tossed a pair of TD passes including a 52-yarder to Pernell Garner.
The Lancers have won their first three games for the first time since the 2012 team won its first 12 contests.
Marquette 42, Kirkwood 23 – The Mustangs scored 35 points in a span of 10 minutes, 17 seconds in the fourth quarter to post a win at Kirkwood.
Christopher Kreh scored five times during the blitz as the Pioneers entered the final quarter with a 17-7 lead. His 2-yard run with 8:21 left put Marquette ahead to stay.
Kannon Nesslage tossed three TD passes for Kirkwood.
St. Mary's 66, Normandy 30 – Kevin Coleman returned a kickoff 92 yards for a score as the Dragons held on at home.
Timmy Muxo, who caught a 90-yard pass for a TD, also tallied on a 28-yard interception return to put the host up 28-12 just 58 seconds into the second period.
The Dragons (2-1) have scored at least 26 points in all three games this season.
Parkway West 42, Affton 21 – The Longhorns scored 35 unanswered points to roll at home.
Cameron Wade triggered the burst with a 28-yard scoring run midway through the second period.
Tyree Sims pushed the lead to 35-7 with a 2-yard run in the third quarter.
West (3-0), which also won its first three games last year, has won four in a row over the Cougars.
Columbia 42, Salem 0 – Londyn Little and Ronnie Hunsaker each scored twice to lead Columbia to a win at home.
Quarterback Nic Horner threw for two scores and ran for another. He got the ball rolling by scoring on a 19-yard run just 2:13 into the contest. His 47-yard scoring strike to Hunsaker pumped the lead to 35-0 late in the second quarter.
Horner hit on 11 of 19 pass for 291 yards.
Little rushed for 128 yards on just four carries.
The Eagles (3-0) have outscored their opponents 105-17.
McCluer 42, Oakville 0 – Jaylen Gardner ran for two scores and threw for another — all in the first quarter — to lead the Comets to a win at Oakville.
Chris Robinson added a 37-yard interception return for a score in the third quarter.
Kameron Cole and Taimon Jones also scored on short runs for McCluer (3-0), which went 0-10 last season.
The Comets are off to their best start since 2008 when they won their first four games.
— Steve Overbey and Ben Vessa contributed to this report
Week Three High School Football: Duchesne vs. St. Charles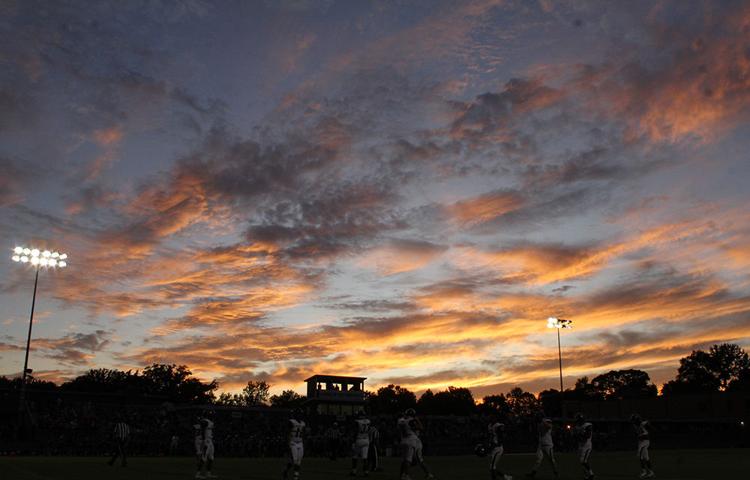 Week Three High School Football: Duchesne vs. St. Charles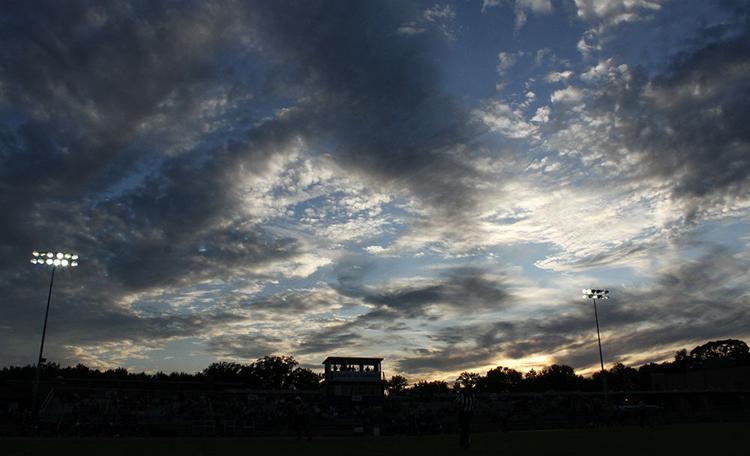 Week Three High School Football: Duchesne vs. St. Charles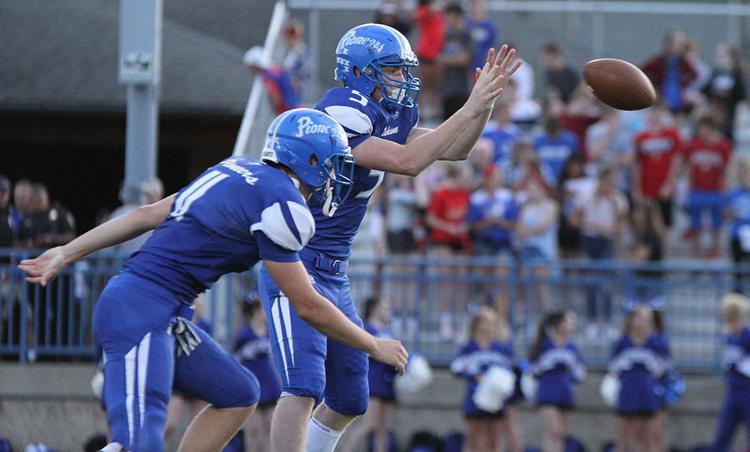 Week Three High School Football: Duchesne vs. St. Charles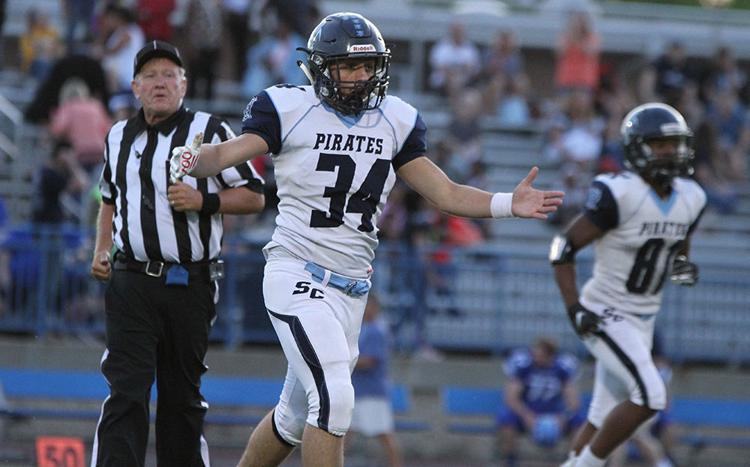 Week Three High School Football: Duchesne vs. St. Charles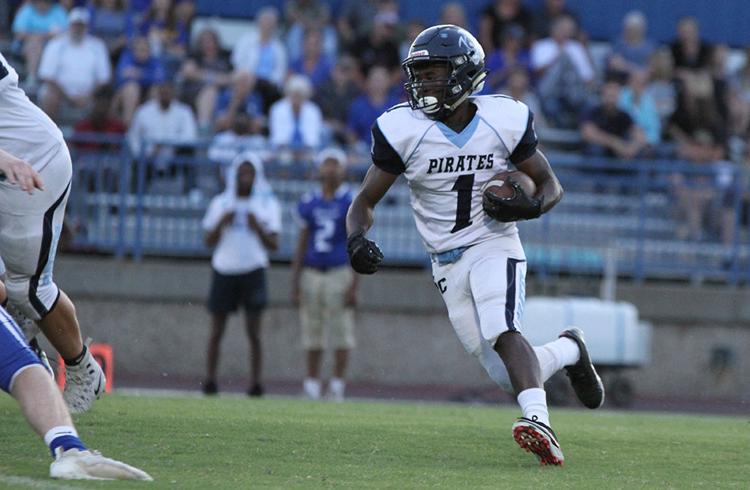 Week Three High School Football: Duchesne vs. St. Charles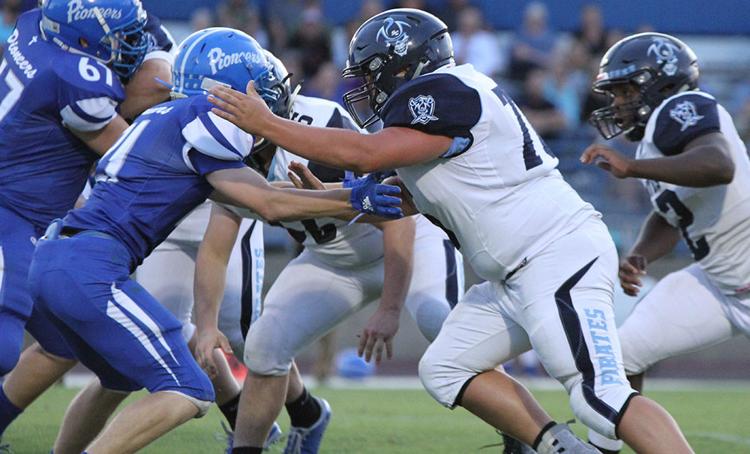 Week Three High School Football: Duchesne vs. St. Charles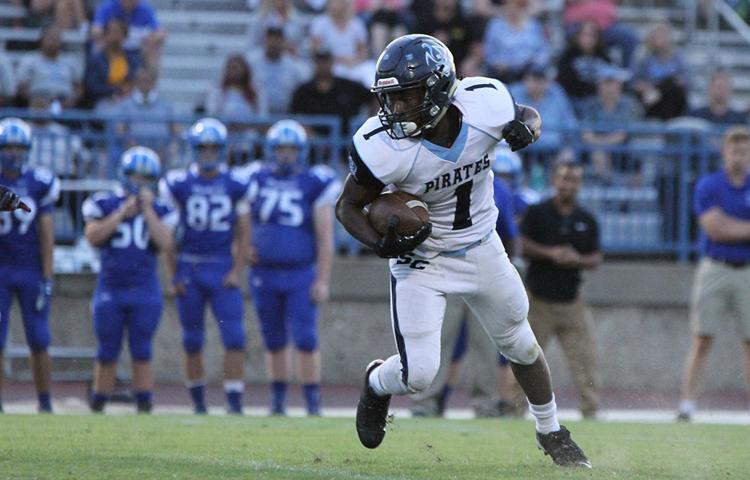 Week Three High School Football: Duchesne vs. St. Charles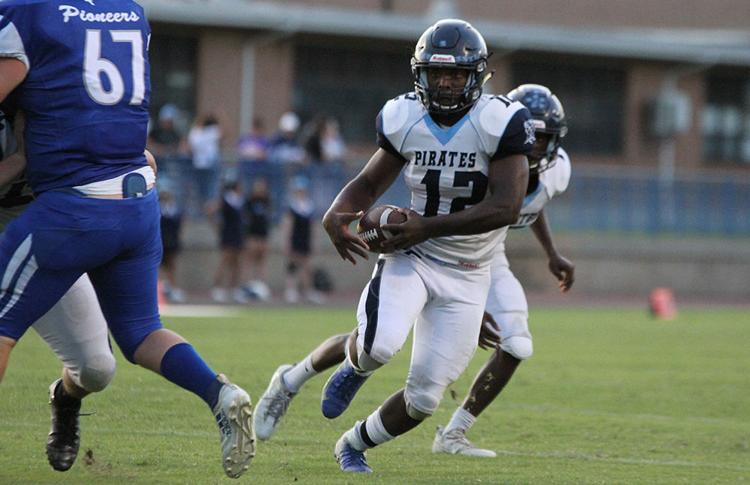 Week Three High School Football: Duchesne vs. St. Charles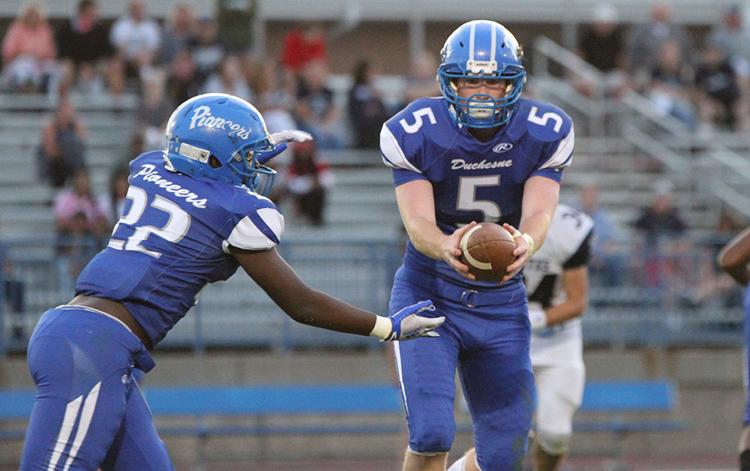 Week Three High School Football: Duchesne vs. St. Charles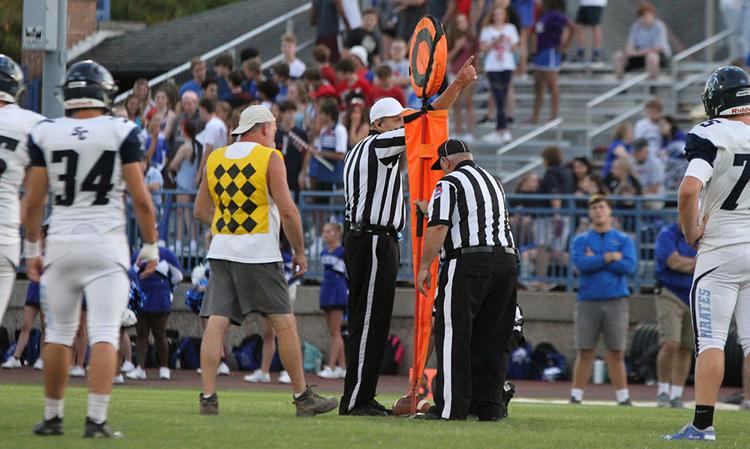 Week Three High School Football: Duchesne vs. St. Charles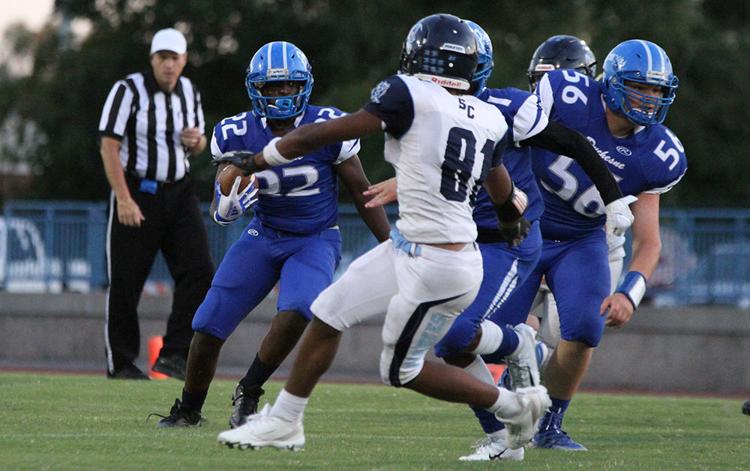 Week Three High School Football: Duchesne vs. St. Charles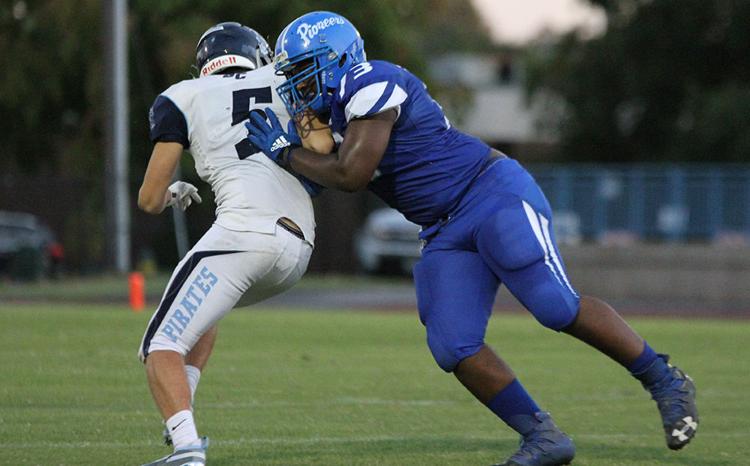 Week Three High School Football: Duchesne vs. St. Charles
Week Three High School Football: Duchesne vs. St. Charles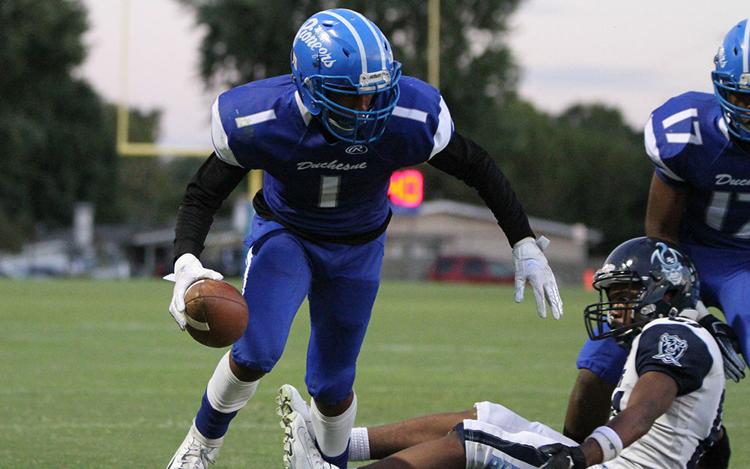 Week Three High School Football: Duchesne vs. St. Charles