COLUMBIA, ILL. — Senior quarterback Nic Horner hit brother Sam Horner on four scoring strikes to lead the Columbia Eagles to a 56-18 win over Breese Central in this Cahokia Conference football game Friday in downtown Columbia.
The Horner brothers hooked up on a 39-yard scoring strike just 2 minutes 12 seconds into the contest. They connected on scoring tosses of 2 and 8 yards to push the lead to 28-6 midway through the second quarter.
Donavan Bieber scored a pair of touchdowns in the second half.
Nic Horner hit on 11 of 12 passes for 262 yards and six touchdowns, a school single game record. Sam caught five passes for 97 yards.
Columbia (7-0) has outscored its opponents 309-38 this season on the way to its best start since the 2016 team won its first 10 games.
Nic Horner has thrown for 17 touchdowns this season — Sam has caught a team-best 10 of them.
The Eagles have three shutouts.
CBC 49, Vianney 7 — Senior Cameron Powell returned an interception 35 yards for a score to highlight a 42-point first half for the Cadets in this Metro Catholic Conference game at CBC.
Ray Lingard added a pair of first-half scores.
Quarterback Ayden Robinson-Wayne threw for three touchdowns.
The two-time defending state champion Cadets (6-1) have won three in a row after a 42-14 loss to De Smet on Sept. 20.
CBC has captured the last 10 games in the series against Vianney (1-6).
Parkway Central 42, Clayton 7 — Andre Butts scored three times and K.J. Little added two rushing touchdowns as the Colts broke a nine-game losing streak.
Little got his team on the board with a 24-yard run late in the first quarter.
Butts followed with a 60-yard scoring gallop. Antonio Hutti threw for two scores in the final 6:32 of the first half for a 28-0 lead.
Affton 36, Gateway STEM 26 — The Cougars used a bruising ground attack to muscle their way to a win at home in a game that was played Friday afternoon after it was postponed Thursday night by inclement weather.
Sophomore Derrick Baker rushed for 217 yards and senior Calub Moore added 110 yards.
Affton (6-1) ran for 370 yards on 61 carries and only threw the ball three times during the high-scoring affair.
Moore scored on runs of 1 and 31 yards in a 90-second span in the first quarter to put his team ahead to stay 14-7. Baker added TD runs of 1 and 13 yards to push the lead to 28-12 midway through the second period.
Baker closed out the triumph on a 31-yard yard TD jaunt with 2:06 left in the contest.
The Cougars, who lost six of 10 last season, have won four in a row and have scored 27 or more points in all four wins.
Gateway (4-3) started off strong. Jalen Williams ran the opening kickoff 70 yards for a score.
Lutheran St. Charles 62, DuBourg 0 — Sophomore running back Arlen Harris Jr. took charge early with four rushing touchdowns in the first 10:11 to kick-start the Cougars to a AAA Division II win.
Harris, who finished with five touchdowns, scored on a 30-yard run on the first possession of the game. He added an 8-yard scoring gallop and a short plunge to pump the lead to 18-0.
Aaron Coffey threw for a pair of scores in the second quarter.
Lutheran St. Charles (6-1) was coming off a 34-14 loss to Trinity on Oct. 4.
The Cougars have won the last five games between the two teams.
Cardinal Ritter 54, Borgia 8 — Bill Jackson ran for 230 yards and four scores as Ritter rolled in an AAA Division I game at home.
Jackson scored on runs of 65, 44, 38 and 35 yards.
Mekhi Hagens threw for three TDs including two to Luther Burden. Hagens connected on 18 of 23 passes for 306 yards.
Ritter (7-0) has scored at least 27 points in each game this season.
McCluer North 36, Oakville 0 — Travon Springfield got the ball rolling with an 86-yard scoring run on the Stars' first possession in this contest in Oakville.
He added an 8-yard run later in the period.
Angelo Butts scored twice in the third quarter including an 85-yard punt return.
The Stars (6-1) have won six in a row after a rain-shortened 7-6 season-opening loss to Edwardsville on Aug. 30.
McCluer North lost six of 11 games last season and went 0-10 in 2017.
Cape Central 40, St. Charles West 39 — Dominic Flint scored on a 60-yard pass from Brendan Sportsman on the last play of regulation, but the Warriors came up short on a two-point conversion run attempt in this thriller in St. Charles.
Damione Edwards converted on a 76-yard pass from Cameron Cox with 21 seconds left to put Central in front 40-33.
The Warriors chose to go for the win rather than kick the potential tying extra point.
Edwardsville 40, Belleville West 14 — The Tigers (5-2) became playoff eligible for the ninth season in a row with this Southwestern Conference win.
Ryan Hampton hit Ethan Young on an early 24-yard scoring strike to kick-start the attack.
Torrence Watson added a 33-yard TD run later in the first quarter to push the lead to 14-0.
Edwardsville last missed the playoffs in 2011.
Washington 12, Timberland 7 — Senior quarterback Trevor Rinne hit Christian Meyer on a 35-yard TD toss to cap off a 12-point first quarter for the Blue Jays in their win at home.
Nate Busch got the ball rolling with a 20-yard TD run.
Joseph Larsen scored on a 1-yard sneak with just over 4 minutes left to get the Wolves close.
Washington (6-1) was coming off a 56-13 loss at Fort Zumwalt North last week.
St. Dominic 21, Kelly 14 — Jackson Overton tallied on an 8-yard run with 4:25 left to lift the Crusaders to a win in O'Fallon.
Tyler Mersnick threw for one score and ran for another for the winners. His 19-yard pass to Jackson Dearing early in the second period gave the hosts a 14-0 lead.
The Crusaders (3-4) broke a two-game losing streak.
Breese Central at Columbia football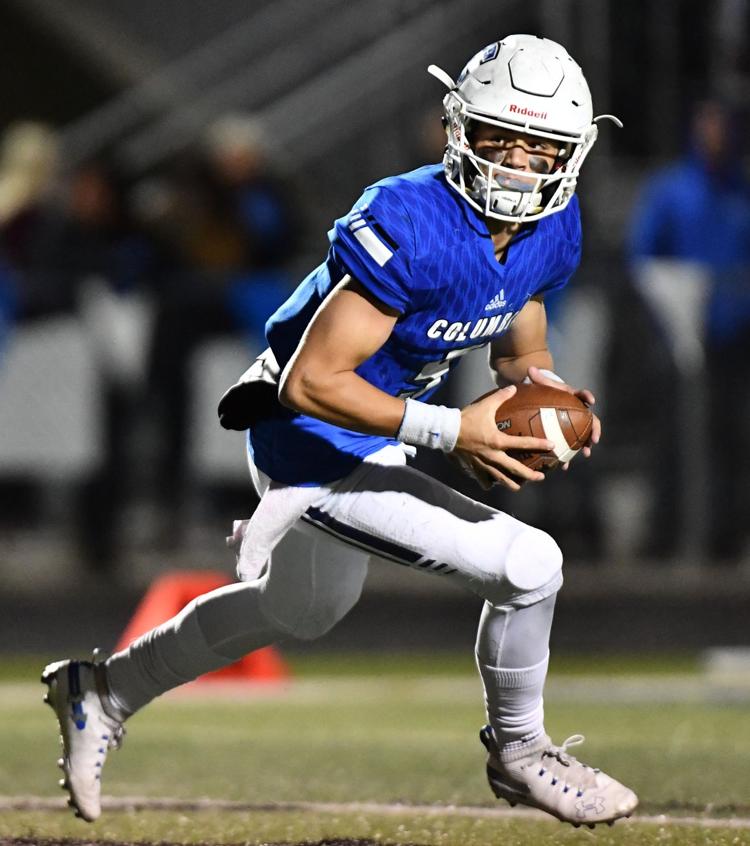 Breese Central at Columbia football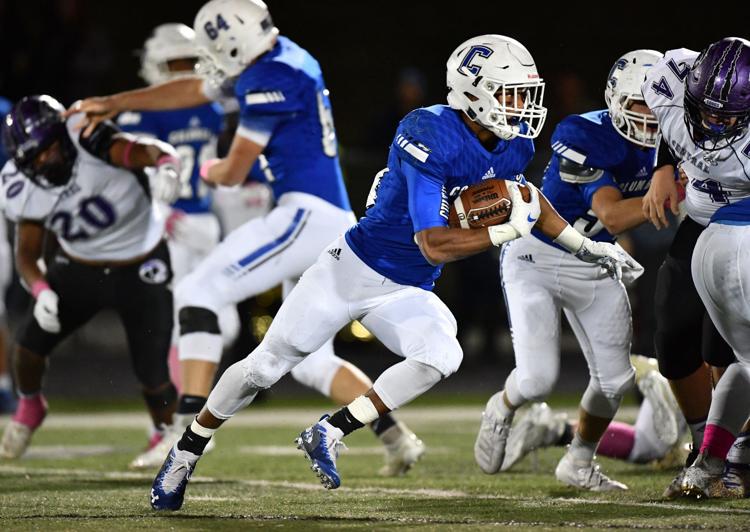 Breese Central at Columbia football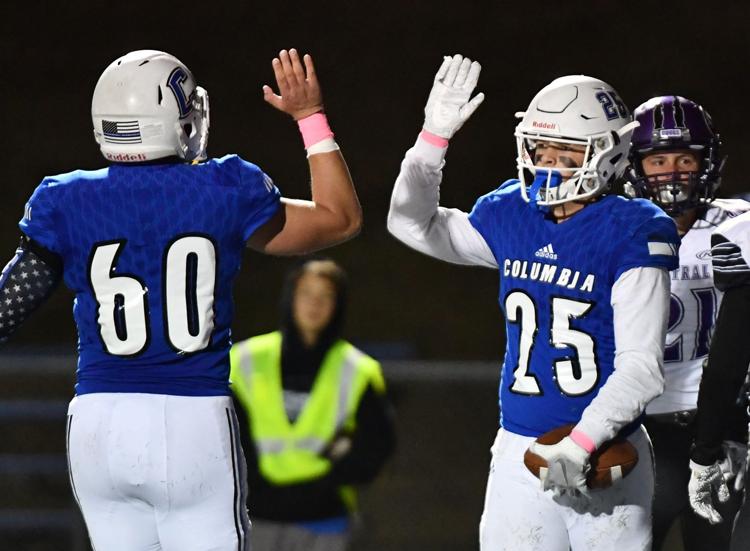 Breese Central at Columbia football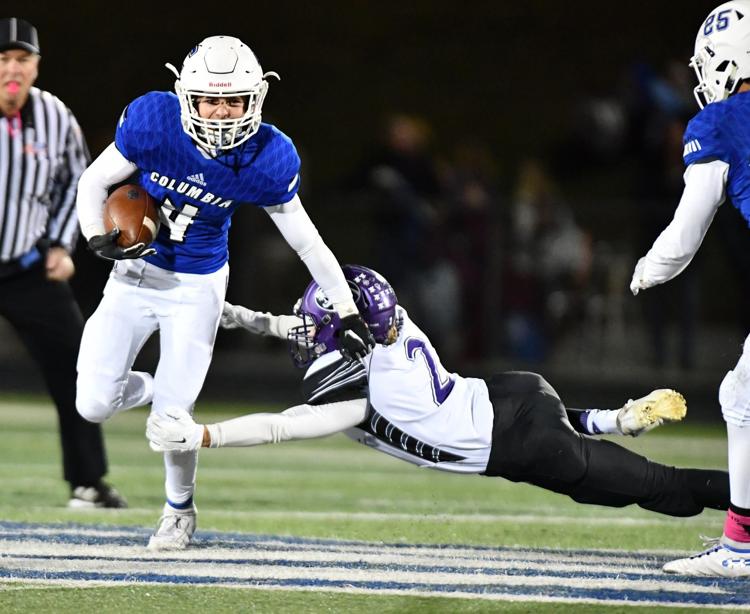 Breese Central at Columbia football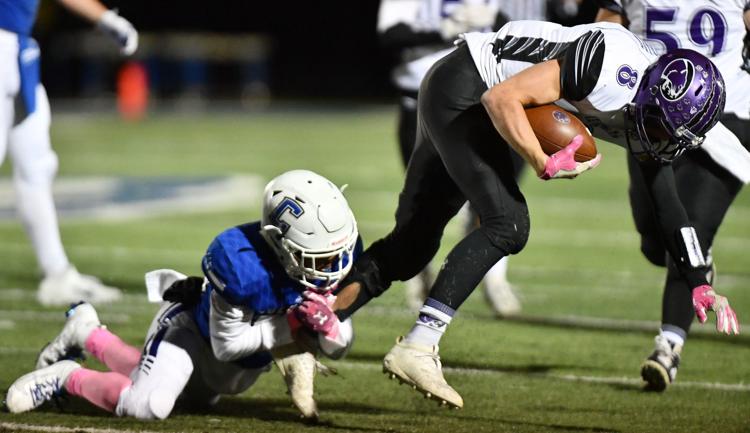 Breese Central at Columbia football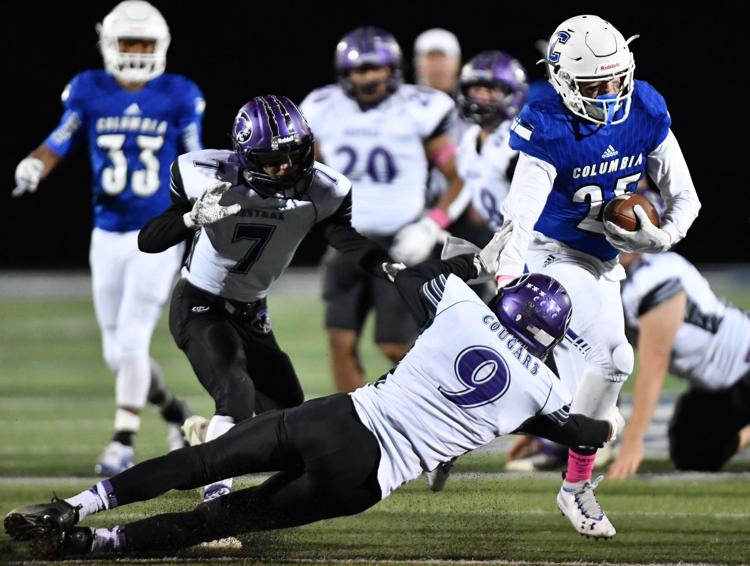 Breese Central at Columbia football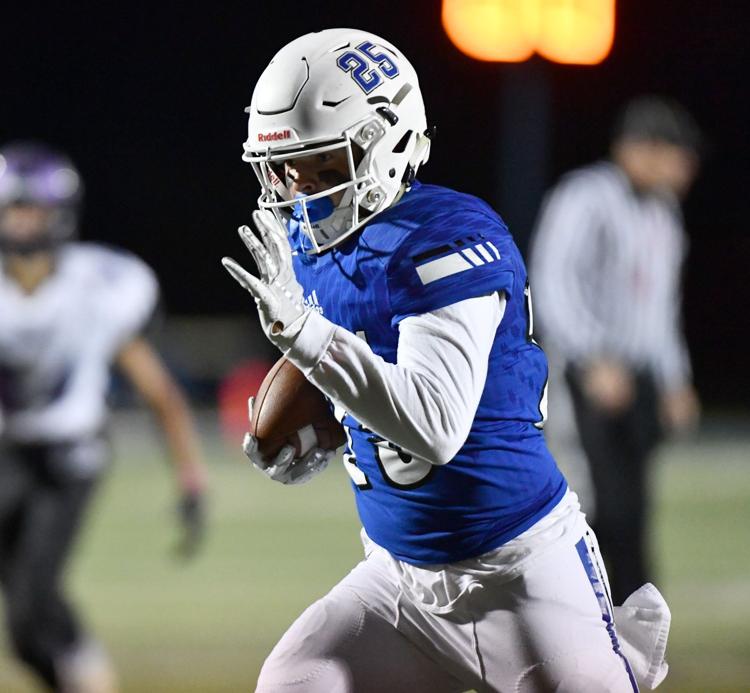 Breese Central at Columbia football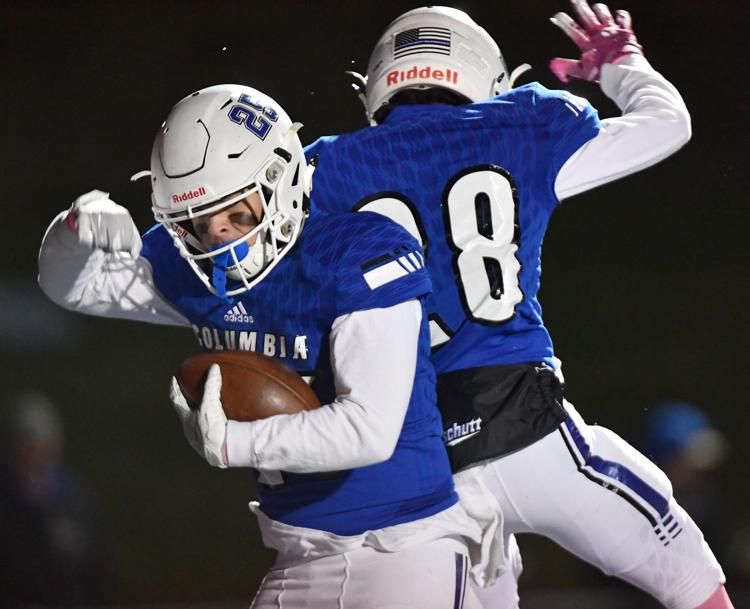 Breese Central at Columbia football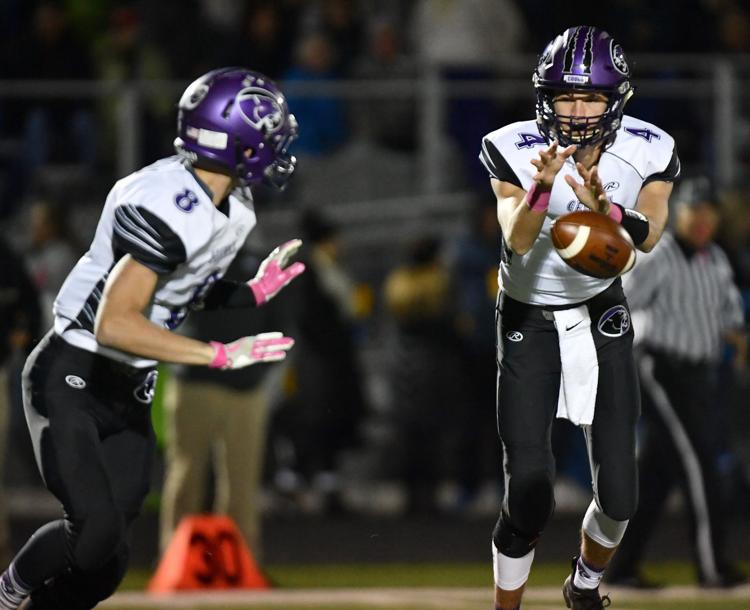 Breese Central at Columbia football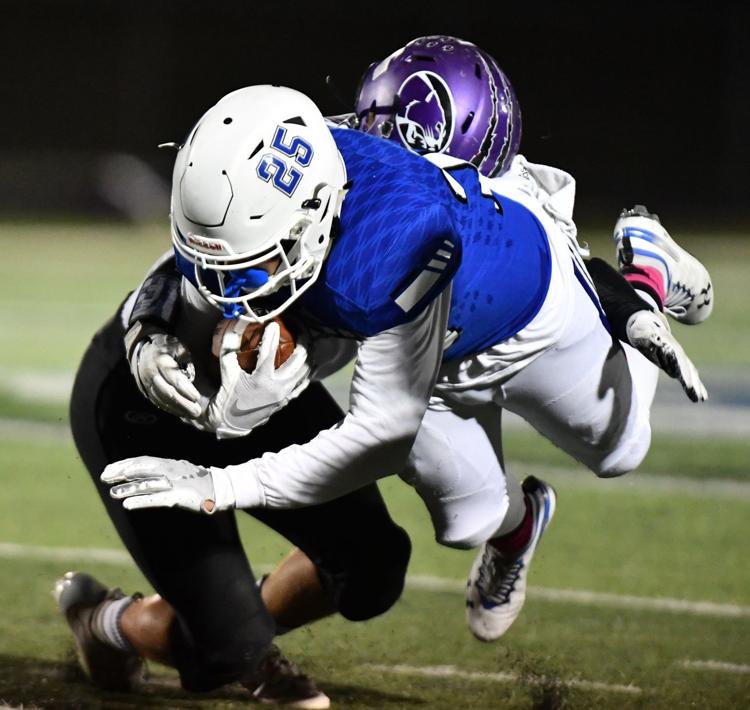 Breese Central at Columbia football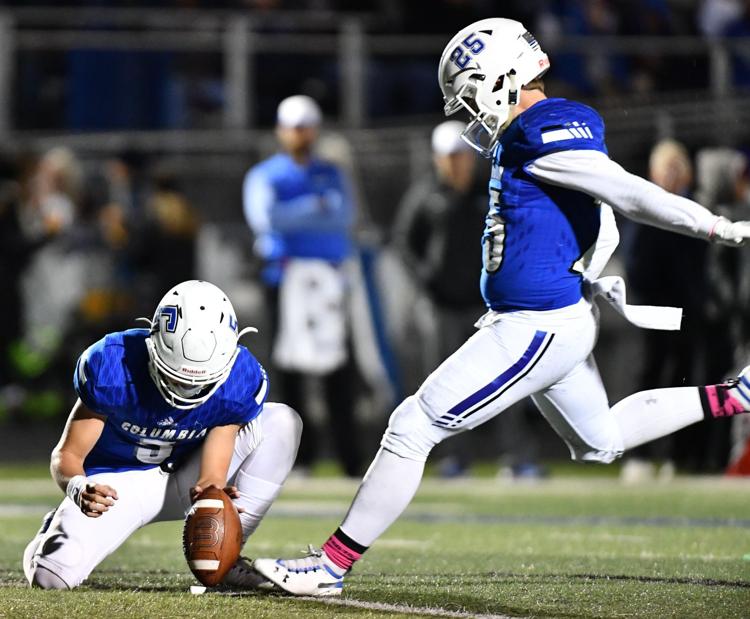 Breese Central at Columbia football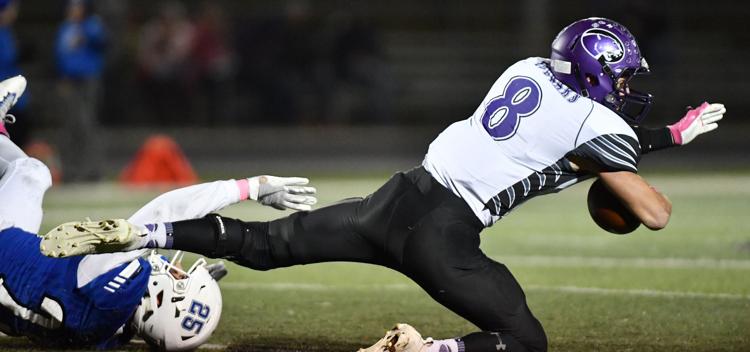 Breese Central at Columbia football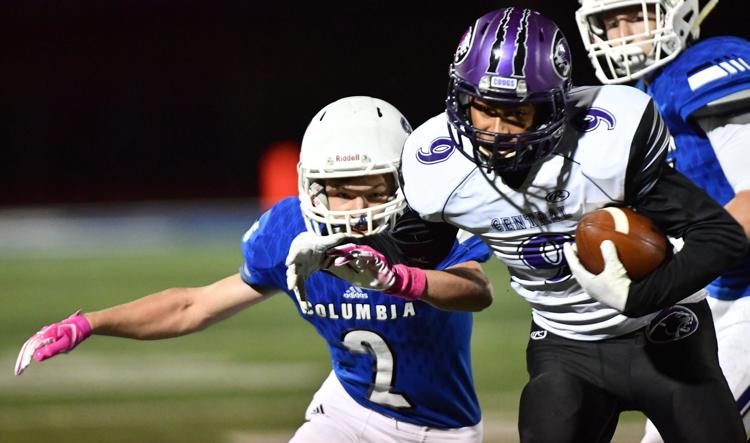 Breese Central at Columbia football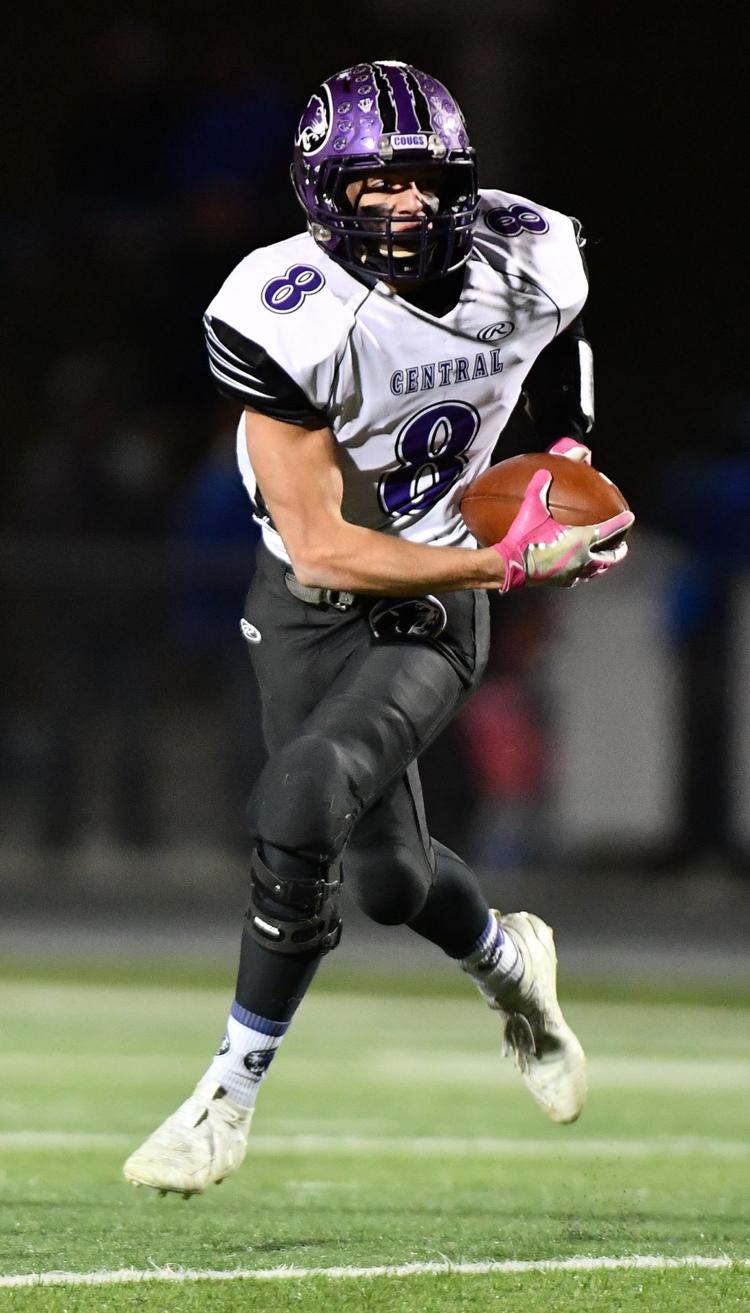 Breese Central at Columbia football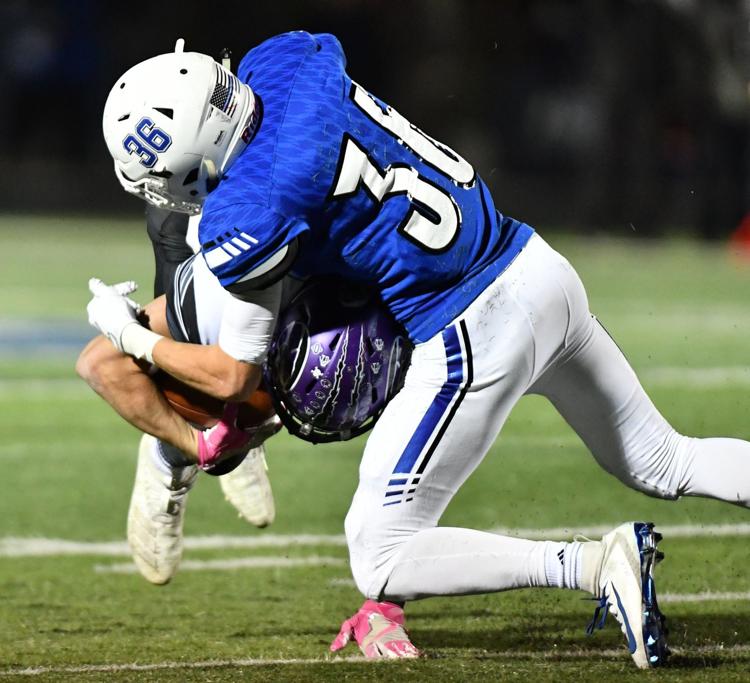 Breese Central at Columbia football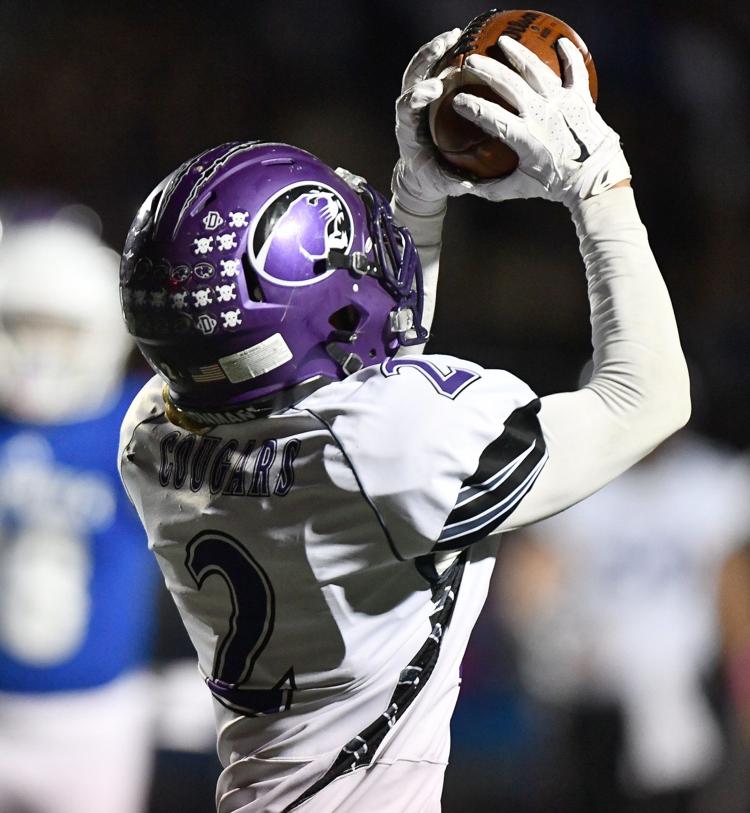 Breese Central at Columbia football
Breese Central at Columbia football

Breese Central at Columbia football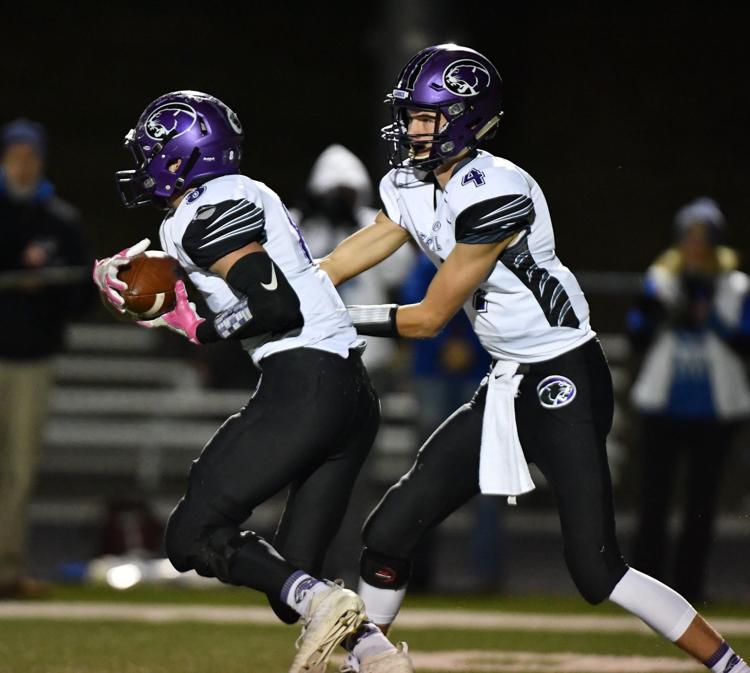 Breese Central at Columbia football