Senior quarterback Brendan Hannah ran for one score and threw for another to help St. Louis U. High outlast Trinity 24-16 on Friday in Spanish Lake.
Hannah's 2-yard run late in the first half put the Junior Bills ahead to stay 17-8. He connected with Issac Thompson on a 4-yard scoring strike just 22 seconds into the game.
Kellen Porter scored on a 7-yard run early in the third period for a 24-8 lead.
SLUH (4-4) was coming off an 18-13 loss to Metro Catholic Conference rival Chaminade on Oct. 11.
The Jr. Bills went 1-9 last season and lost seven of 10 games in 2017.
Trinity (5-3), the defending Class 3 state champion, won its final 11 games last year.
Rockhurst 31, CBC 14 - The two-time defending state champs took it on the chin in Kansas City.
The Hawklets scored 17 fourth-period points to put the contest away. Bobby Hummel and Luke Beshoner hooked up for a 26-yard TD to push the lead to 24-17.
St. Charles West 40, St. Charles 12 - Dominic Flint ran for three scores, including two in the first 6:47, to lead the Warriors to a win in this city battle at St. Charles High.
Brendan Sportsman threw for one score and ran for another as West scored the first 20 points.
West (7-1) has won the last 15 games between the rival schools. The Warriors have scored at least 33 points in their last 10 wins over the Pirates.
Ladue 43, Pattonville 7 - Henry McIntosh threw for three TDs and Jared Rhodes scored on a 53-yard run as the Rams cruised at home.
McIntosh hit Mason Player on a 26-yard strike to get the offense going.
Gideon Boaten hauled in a 27-yard toss from McIntosh to push the lead to 30-0 midway through the second quarter.
The Rams (8-0) have won 33 in a row.
Borgia 34, Festus 26 - Borgia used a 20-0 blitz in the second half to rally past Festus in Franklin County.
Sam Heggemann scored on runs of 5, 6 and 8 yards. His 5-yard run with 9:02 left put the Knights in front for good 27-26.
Collin Doyel scored on runs of 70 and 81 yards for Festus.
Borgia (6-2) has won three in a row overall and five consecutive against Festus.
Columbia 48, Red Bud 0 - Donavan Bieber ran for three scores and Londyn Little returned a punt 60 yards for a TD to help the Eagles remain unbeaten.
Bieber, who rushed seven times for 129 yards, scored on a 10 yard jaunt just two minutes into the contest and completed a near-perfect opening half with a 54-yard scoring gallop with 1:14 left for a 34-0 lead.
Columbia (8-0) has racked up 357 points this season — an average of 44.6 points per game.
Mascoutah 42, Waterloo 17 - Devin Wills broke the game open with a 51-yard TD run early in the second quarter as the Indians rolled in this Mississippi Valley Conference game at home.
Devon Rose hit Timothy Middleton on a 46-yard pass-and-run to put the hosts in front to stay 7-3.
Wills rushed for 3 scores.
The Indians (5-3, 3-2) have beaten Waterloo (1-7, 0-5) each of the last three meetings.
Northwest Cedar Hill 21, Oakville 13 - Chase Viehland ran for two scores in the first half to put the Lions in front in this contest in Oakville.
Jeffrey Hughes added a short scoring run midway through the third quarter for a 21-7 lead.
The Lions (5-3), who won their first four games of the season, broke a three-game losing streak.
Liberty 21, Fort Zumwalt East 6 - Ben Adelsberger scored on three short runs to help the Eagles to a win at home.
He scored twice in the span of 2:09 in first quarter for a 14-0 lead.
The Eagles (5-3) tied a program record with their third successive win. They also won three in a row from Sept. 18-Oct. 2, 2015.
St. Mary's 24, Vianney 14 - Timmy Muxo returned an interception 20 yards for a touchdown in the third quarter to propel the Dragons to a win at home.
Cam'Ron McCoy tossed a pair of touchdown passes in the second quarter. DeShawn Fuller kick-started the St. Mary's attack with a 45-yard TD run.
The Dragons (6-2) have won four in a row.
Troy 56, Francis Howell North 21 - The Trojans scored three times in the final 8:26 of the first half to break open this game in Lincoln County.
Jacob Ferguson highlight the blitz with a 26-yard fumble recovery for a score.
Zach Collins rushed for three touchdowns including a 1-yard burst early in the third quarter that pushed the lead to 34-7.
Troy (5-3) has won the last three games against Howell North (1-7).
Fort Zumwalt North 42, Timberland 0 - Cairo Payne ran for three scores and threw for two others to help the Panthers waltz in Wentzville.
Payne converted on a 57-yard run just over three minutes into the contest. He hit Tyler Oakes on a 24-yard toss for a 14-0 lead late in the first period.
Izaiah Hartrup added two touchdowns.
North (8-0) has outscored its opponents 390-97 this season.
Mater Dei 54, Lutheran South 0 - Reed Braundmeier hit on 12 of 16 passes for 201 yards as the Knights romped on the road.
Mater Dei (7-1) has won seven in a row after a 32-28 season-opening loss to Effingham.
SLUH at Trinity football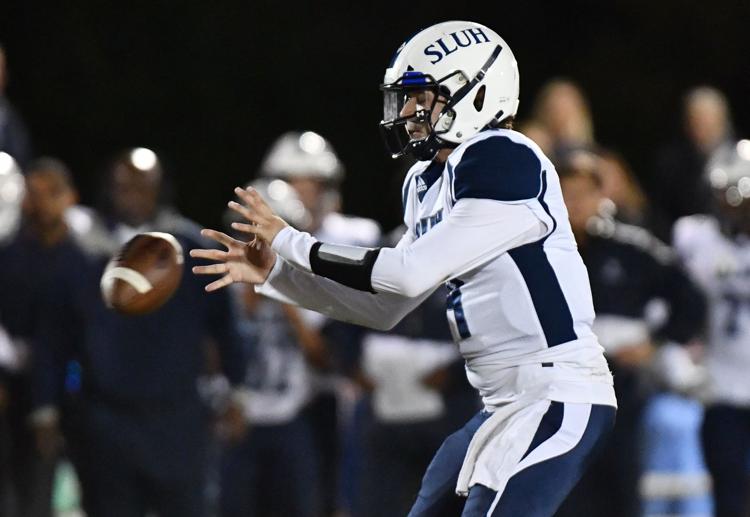 SLUH at Trinity football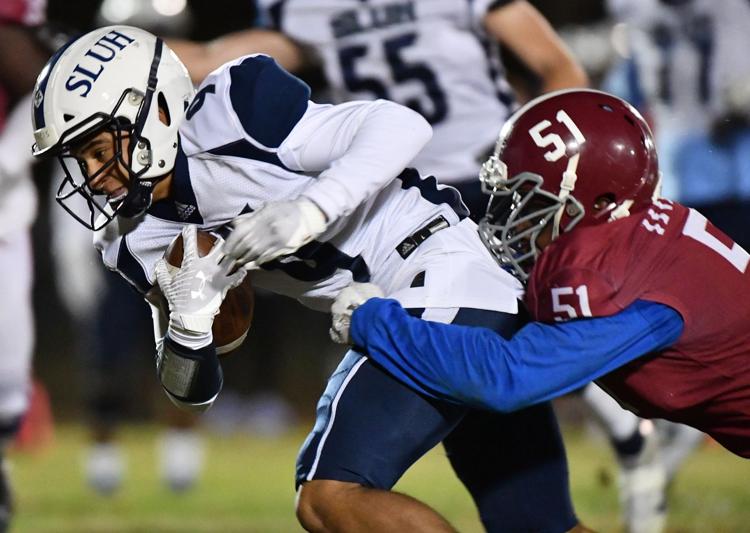 SLUH at Trinity football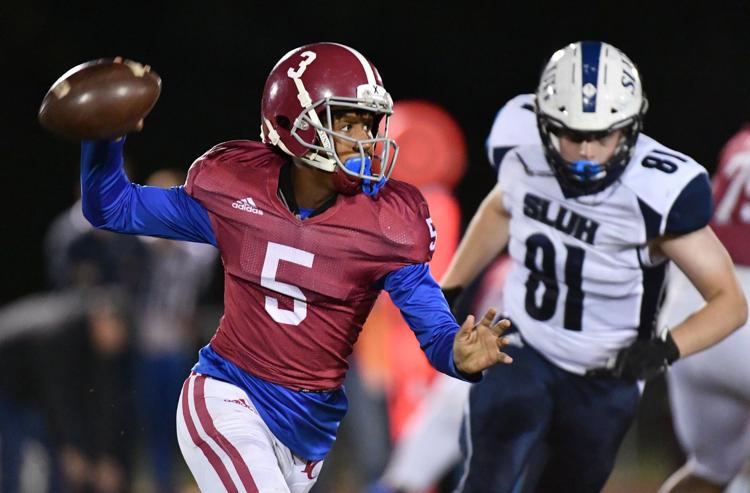 SLUH at Trinity football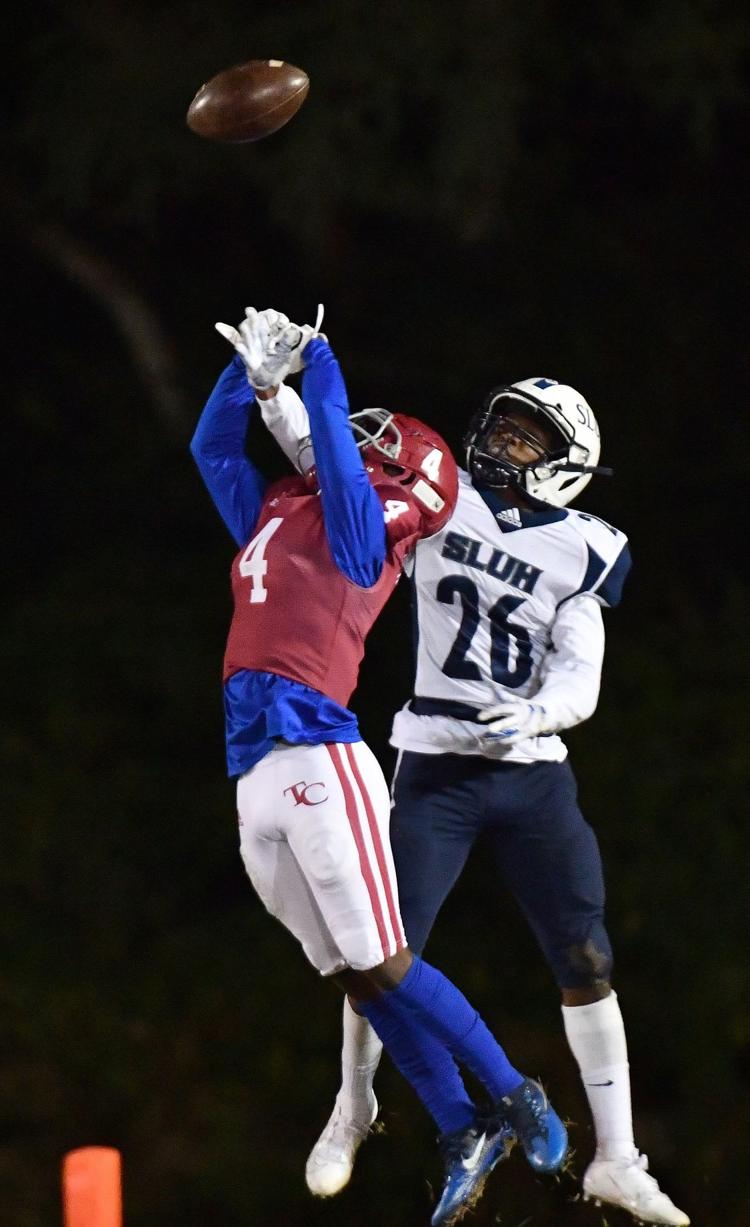 SLUH at Trinity football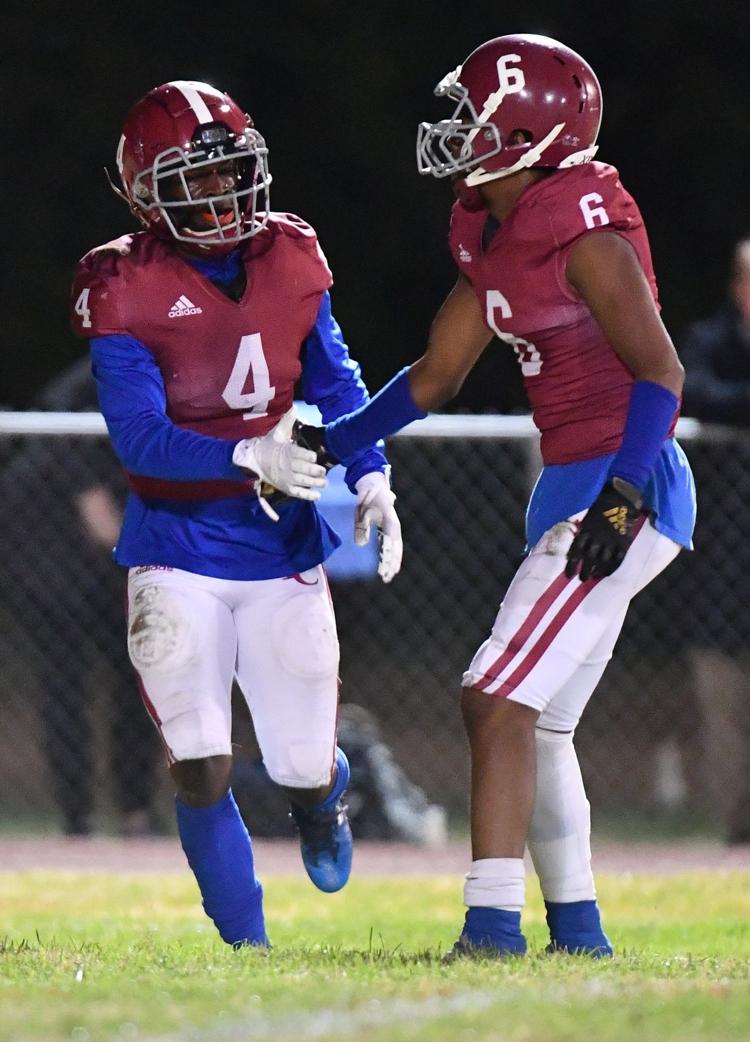 SLUH at Trinity football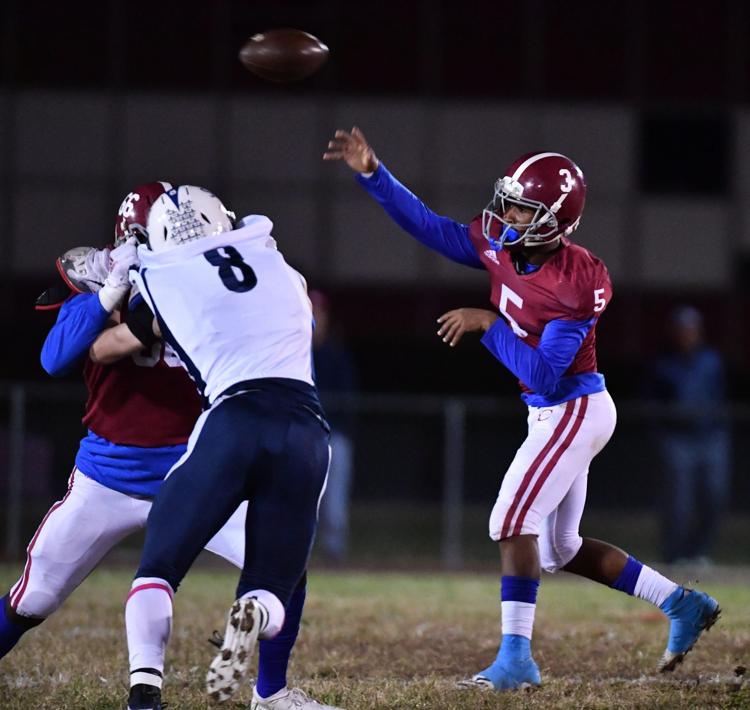 SLUH at Trinity football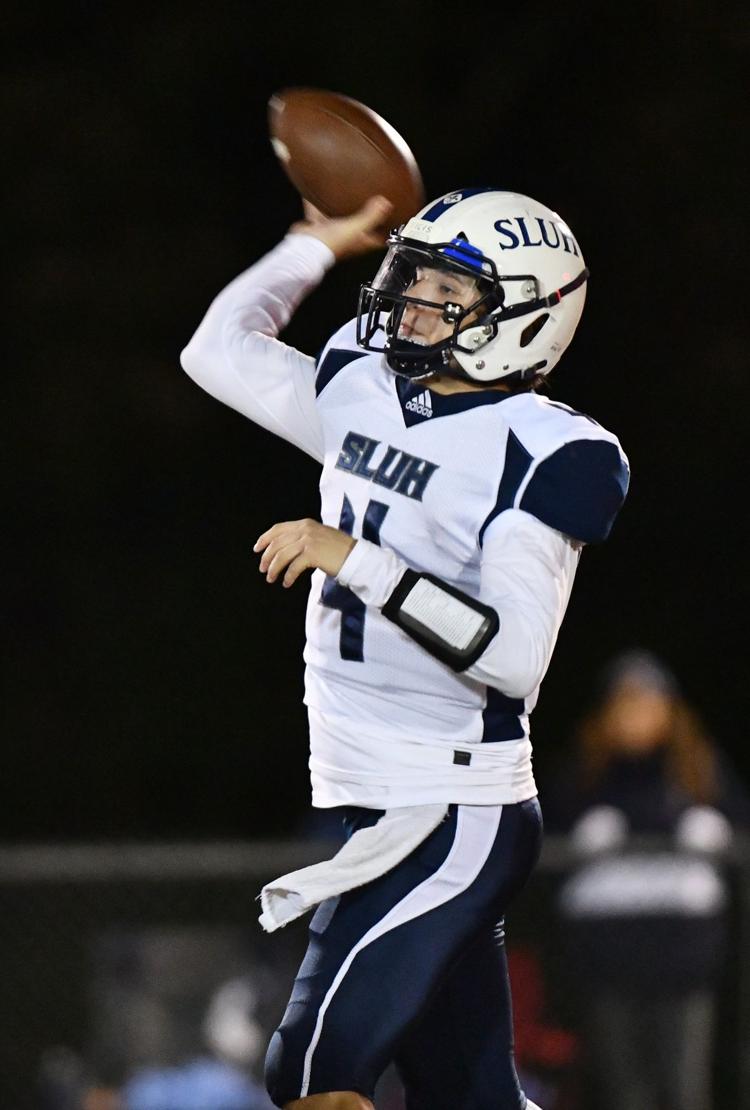 SLUH at Trinity football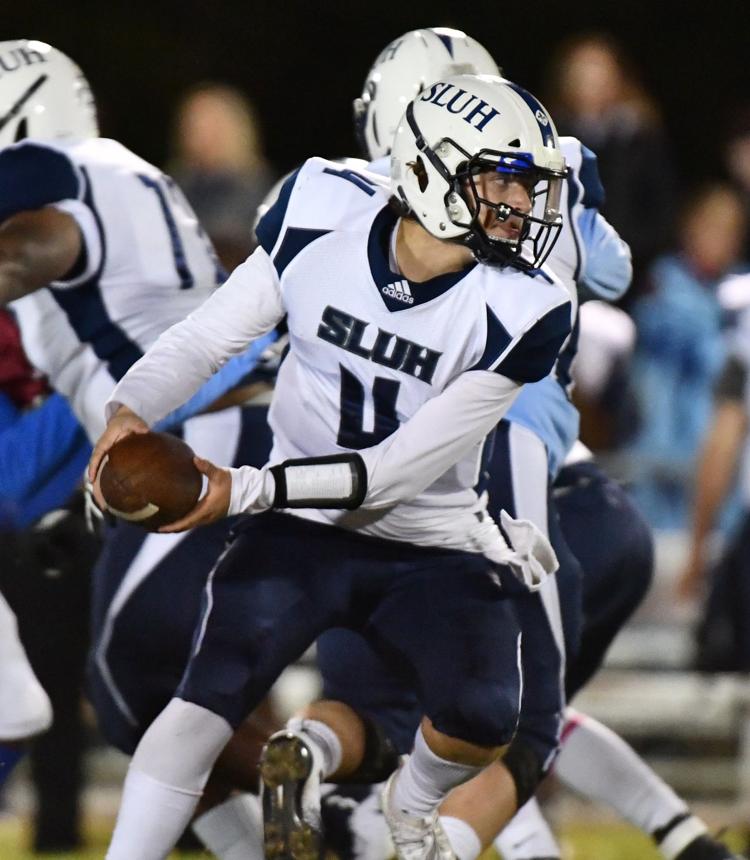 SLUH at Trinity football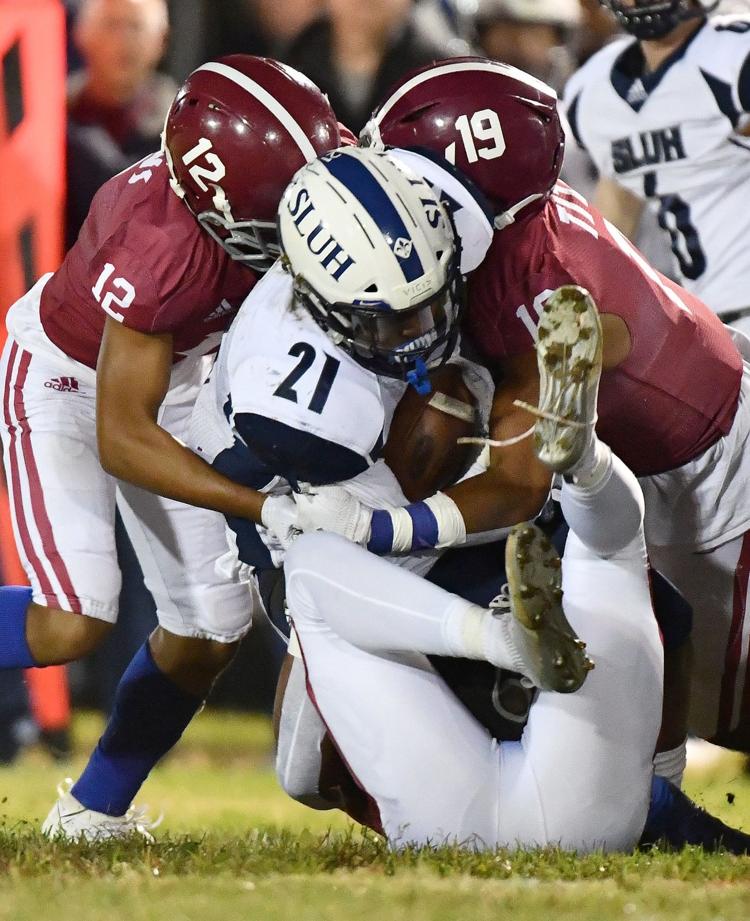 SLUH at Trinity football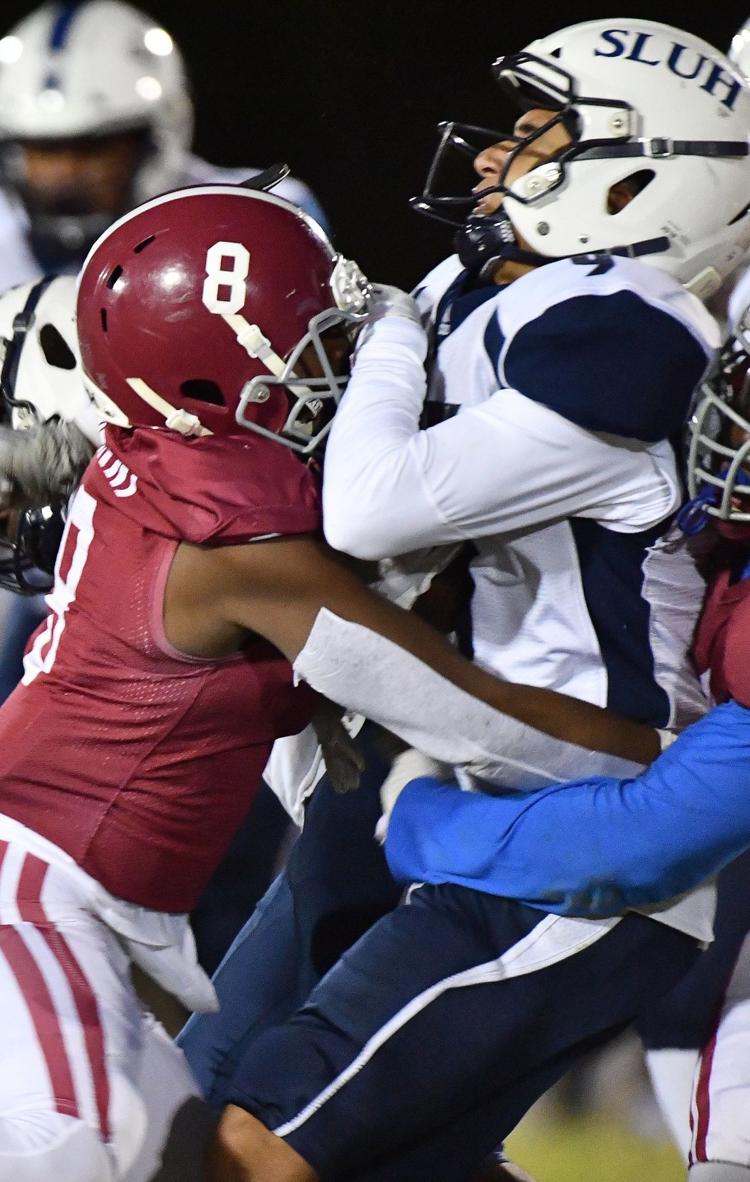 SLUH at Trinity football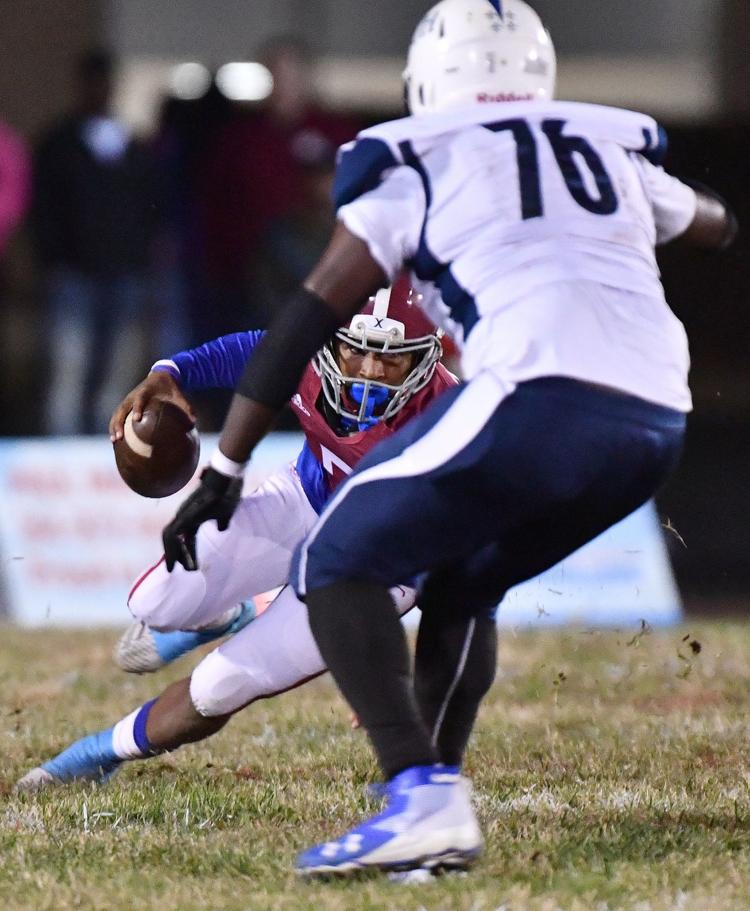 SLUH at Trinity football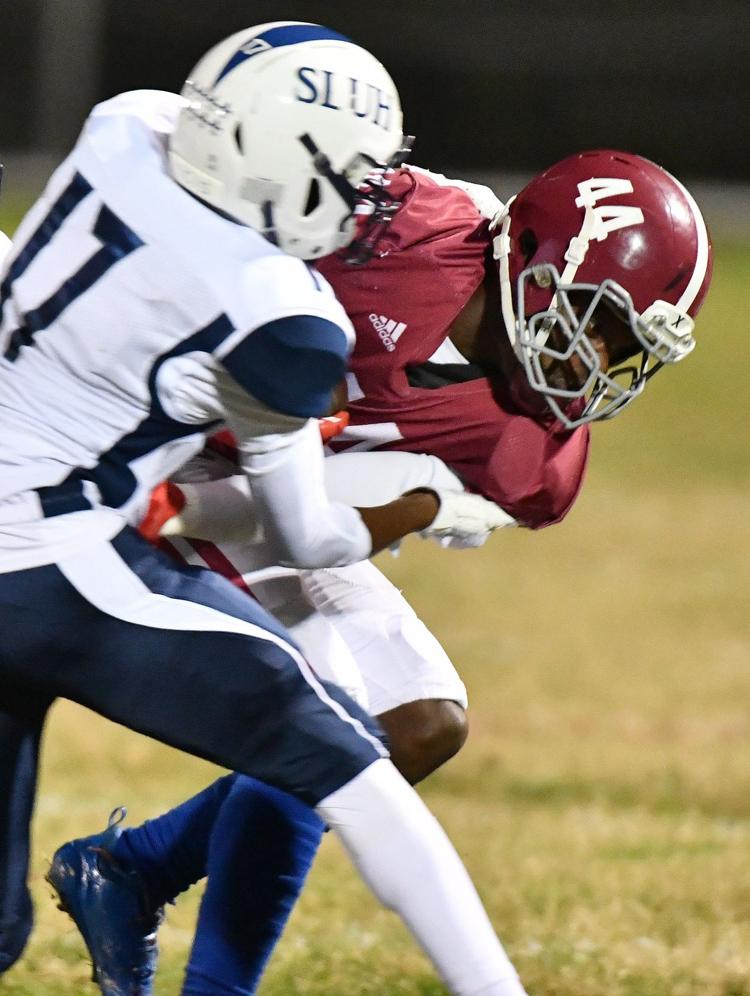 SLUH at Trinity football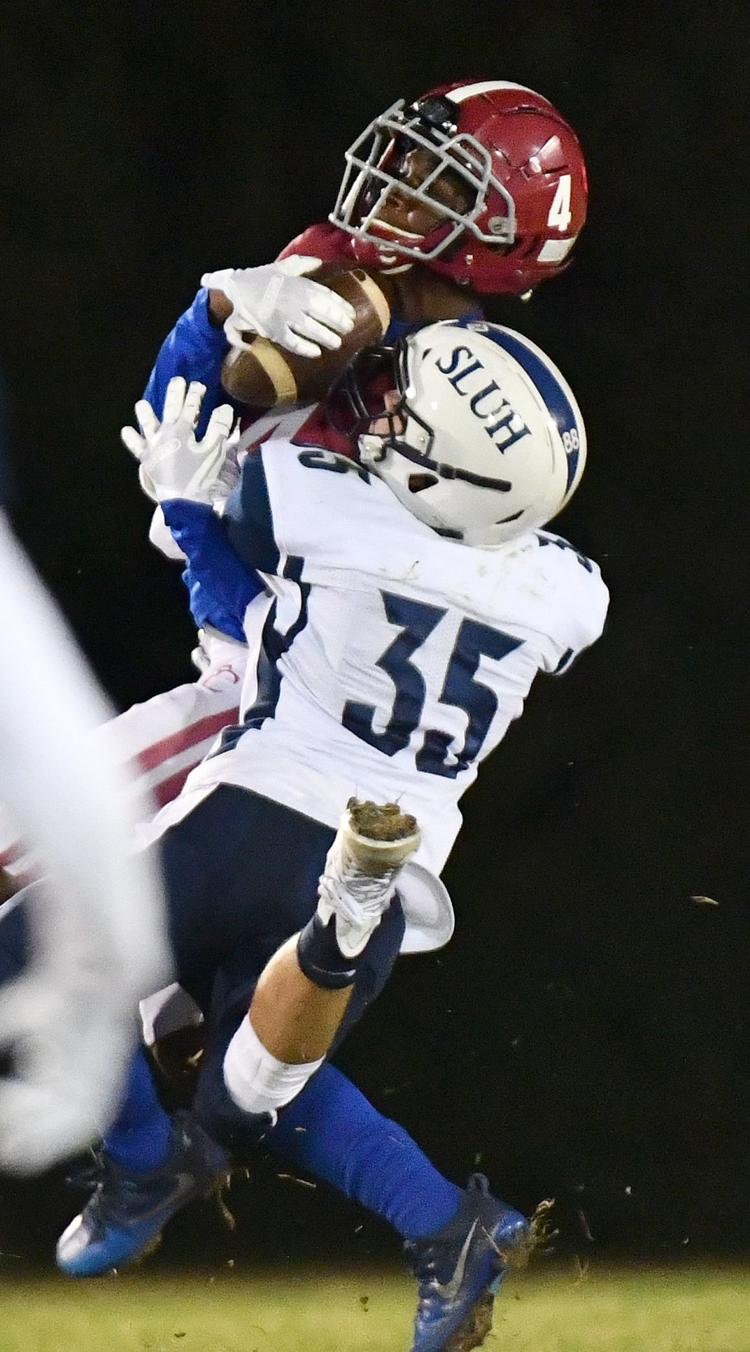 SLUH at Trinity football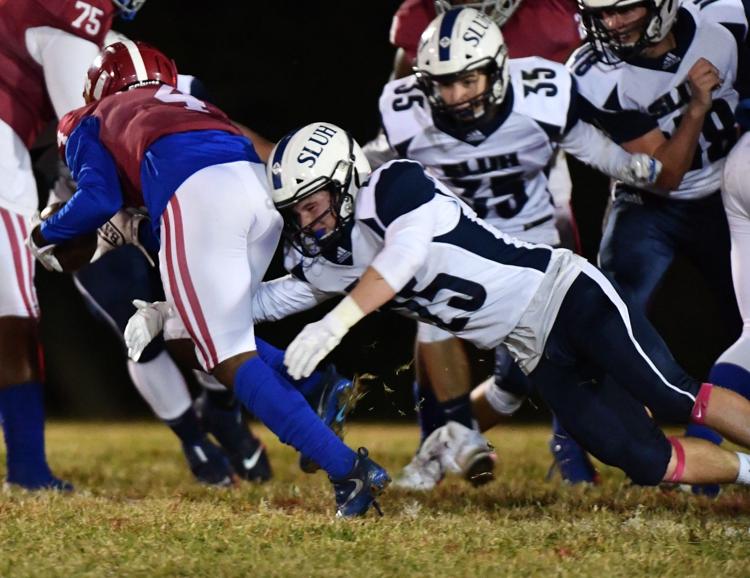 SLUH at Trinity football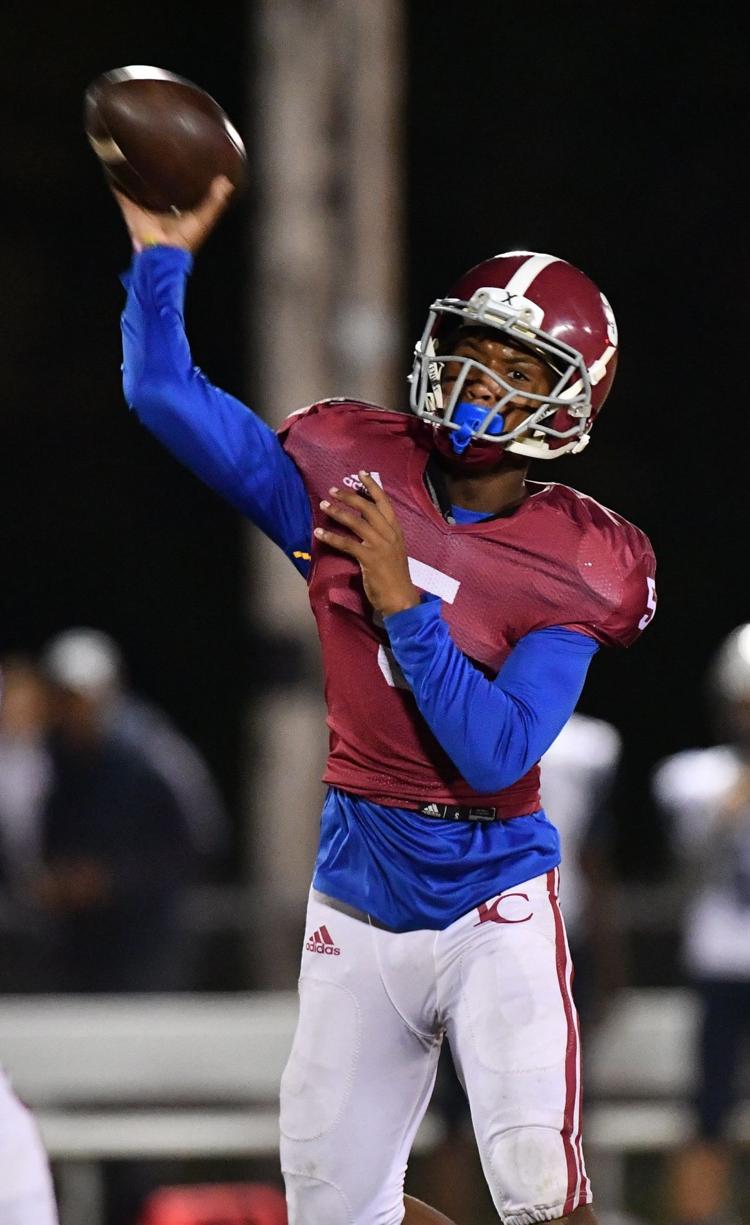 SLUH at Trinity football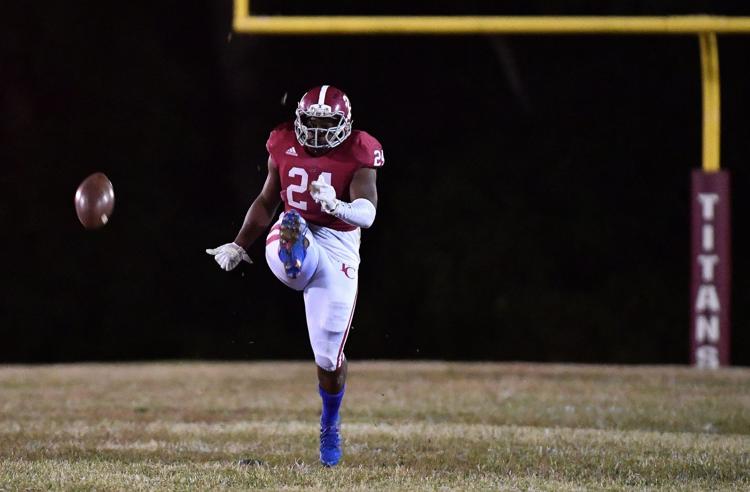 SLUH at Trinity football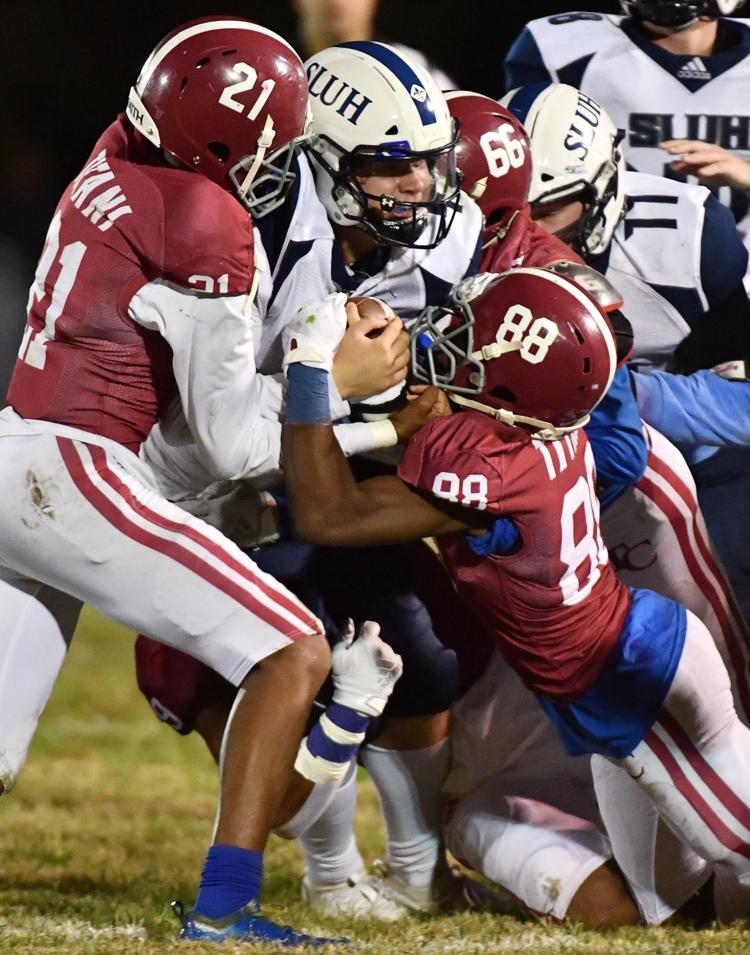 SLUH at Trinity football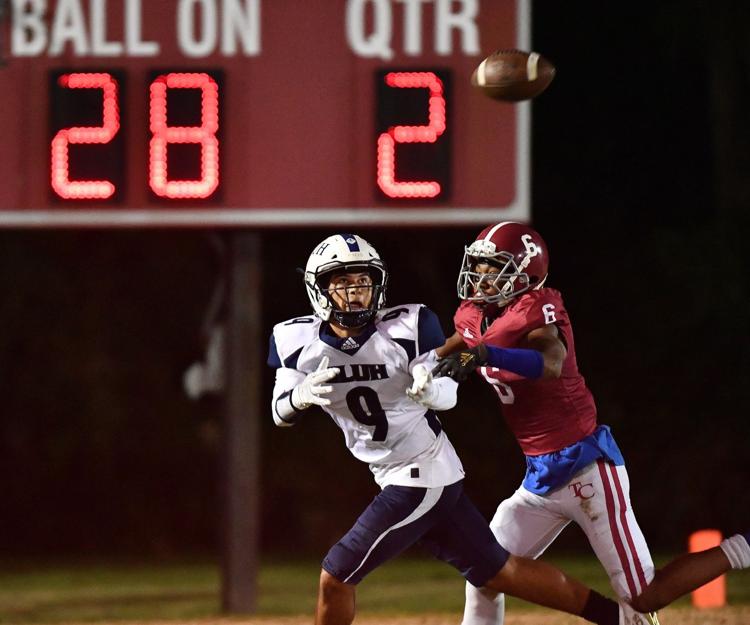 SLUH at Trinity football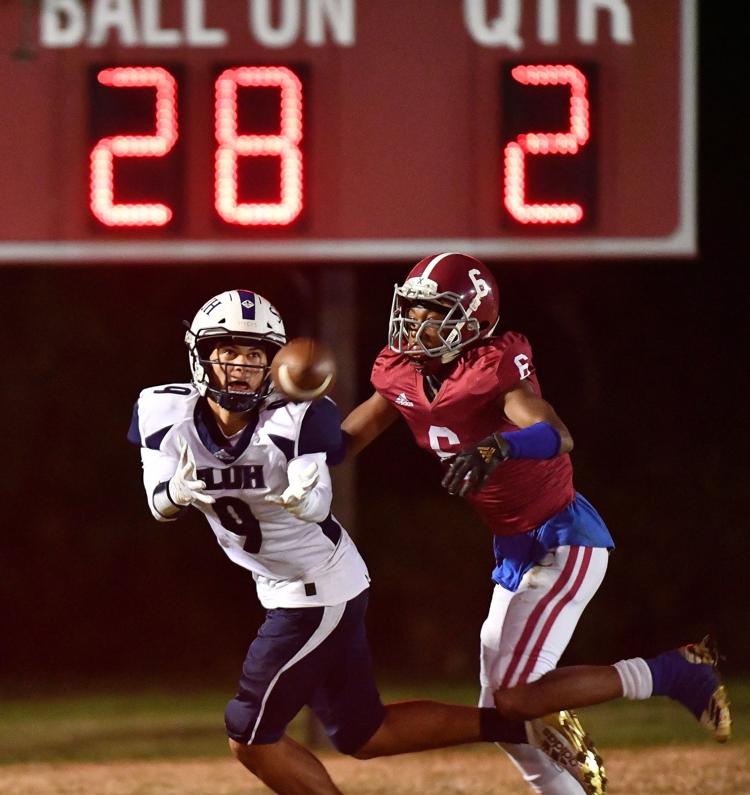 SLUH at Trinity football