IMPERIAL — Nick Baer landed the only job he ever wanted.
A job that has not been kind to those who previously held it.
On Monday afternoon, the 30-year-old Baer ran his first official practice as the Seckman football coach. Monday was the first day fall sports teams in Missouri and Illinois were allowed to have official preseason practices.
Baer was one of many new football skippers across the area. Among the programs under new leadership are Affton (Tony Muyco), Belleville East (Mike Harrison), Belleville West (Bryan Edgar), Fort Zumwalt West (Ben Pike), Granite City (Orlando Gooden), Hazelwood West (Rory Seals), Lift For Life (Charles Bass), Marquette (Michael Stewart), McCluer (Howard Brown), O'Fallon (Byron Gettis), O'Fallon Christian (Dakota Conway), Orchard Farm (Blake Arnette), Parkway North (Karl Odenwald), Riverview Gardens (Lee Brown), Soldan (Sorrell Harvey), St. Pius X (Dan Oliver), Vashon (Will Franklin) and Vianney (Chad Masters).
Baer, who was tabbed Seckman's new coach in late April, greeted his first official practice with open arms and is ready to build on what he said was a productive summer. Baer spent the last eight years on Seckman's coaching staff, the last two as the offensive coordinator. The transition from former coach Doug Baker to Baer was easy. 
"It was pretty seamless," Baer said. "They know my style."
It's a style everyone involved hopes can help Seckman take the next step. Baker resigned to take an administrative position in Excelsior Springs, but his three seasons at the helm helped reshape the football culture at Seckman. In his final season, Baker guided the Jaguars to a 6-4 record and set the high-water mark for most wins in program history. The Jaguars were beaten in the first round of district play by rival Fox.
Prior to last season, Seckman last won at least five games in the 2006 season, Baer's senior year. A Jaguar through and through, Baer has craved the challenge of helping his alma mater reach new plateaus.
Now he's got his chance — as long as everyone brings the required paperwork.
"For me, I'm just kind of rolling right into it. I know all these guys out here already," Baer said. "Today's more making sure everyone gets here, has their physicals and is ready to go."
Baer's familiarity with the program and its players was big in the Seckman locker room. His biography resonates in a way that some might not.
"I love Coach Baer. He's exciting, he's passionate," senior running back Anthony Chellew said. "It's a great change to see someone who's come from the environment. He's been here his entire life and he's truly passionate about what he does. It makes me more excited about this season."
Expectations are high around Seckman. That hasn't always been the case for a program that has suffered through its share of winless or single-victory campaigns. There is an energy, an excitement around the team. And, for the first time, a blueprint of what's possible.
"The thing is playing behind these guys last year you learn a lot," senior quarterback Joe Stuckmeyer said. "They were great leaders and I know our group we have now, we can be just as good as them."
Last year didn't produce just the best season in school history, it also saw two-way standout Dylan Hawk and quarterback Seth Lounsbury become the first two Division I football recruits for the Jaguars. Hawk landed at Southeast Missouri State and Lounsbury is at Missouri State.
This year senior offensive lineman Jake Seidel has verbally committed to Missouri State after receiving several Division I offers. He leads an offensive line that returns talent and experience and will be counted on after the Jaguars lost all but two offensive touchdowns to graduation.
"We have some humongous shoes to fill," Chellew said. "It's lit a fire under me, it's pushed me to get better in the weight room, get better with my agility and my speed."
The good part of building on the best season in school history is there's a lot of positive energy, high expectations and a genuine belief that victories will come.
Everyone the Jaguars beat had to hear about it for the better part of a year. There's no more flying under the radar. Seckman has their opponent's full attention. That by itself is a statement about where Seckman's program stands.
"I have no idea what's going to happen this season but I'm expecting very, very great things. This is the most exciting season I've ever played football," Chellew said. "When we go to other events we're proud to say we're from Seckman. It's definitely a good thing."
Seckman football practice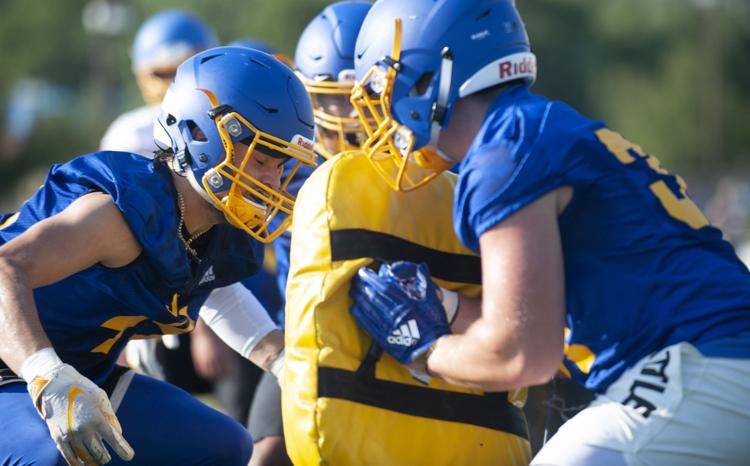 Seckman football practice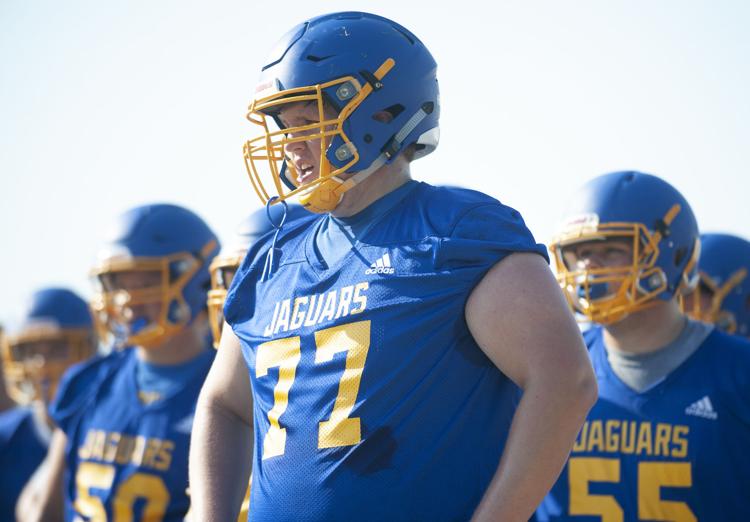 Seckman football practice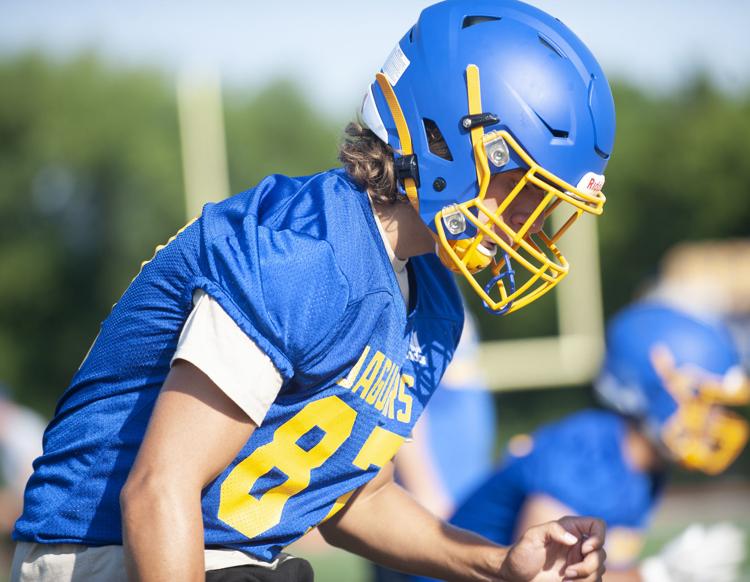 Seckman football practice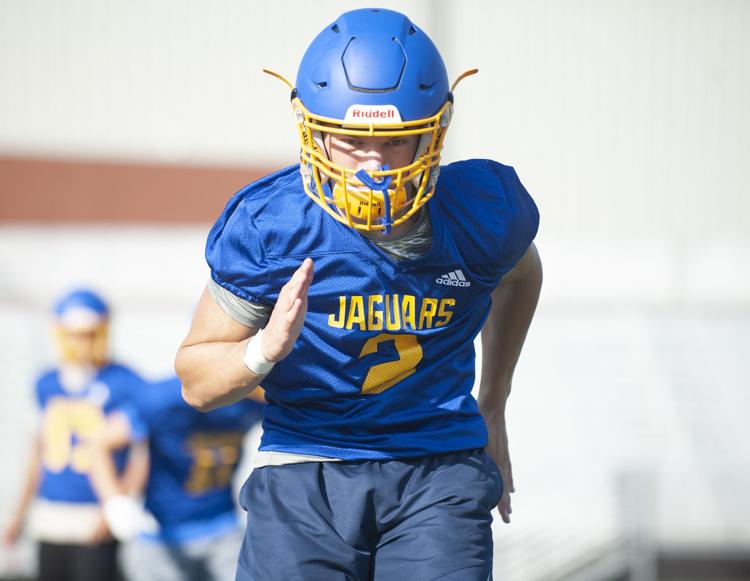 Seckman football practice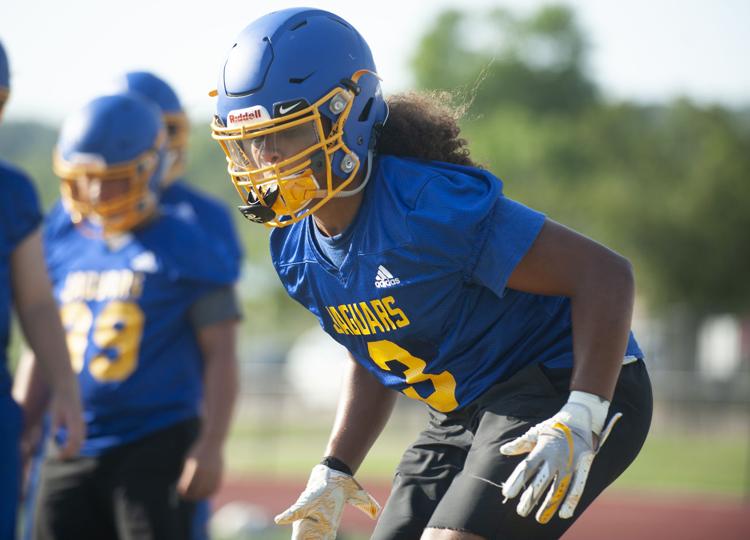 Seckman football practice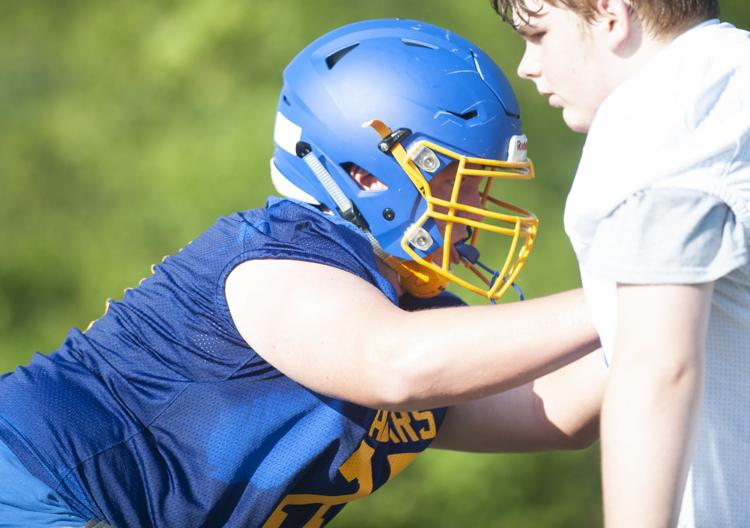 Seckman football practice
Seckman football practice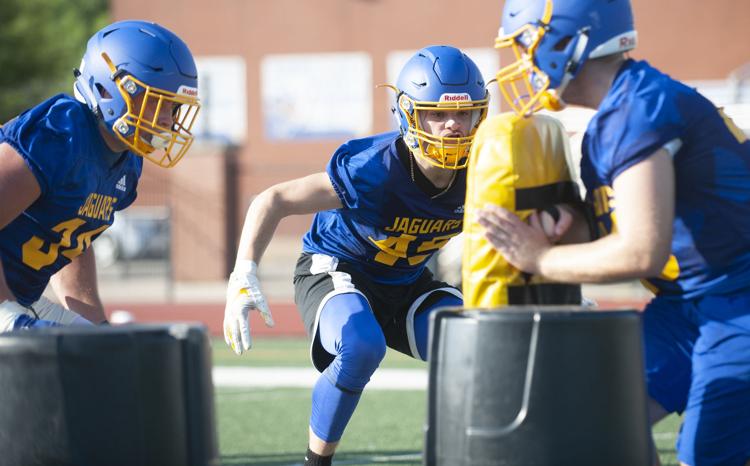 Seckman football practice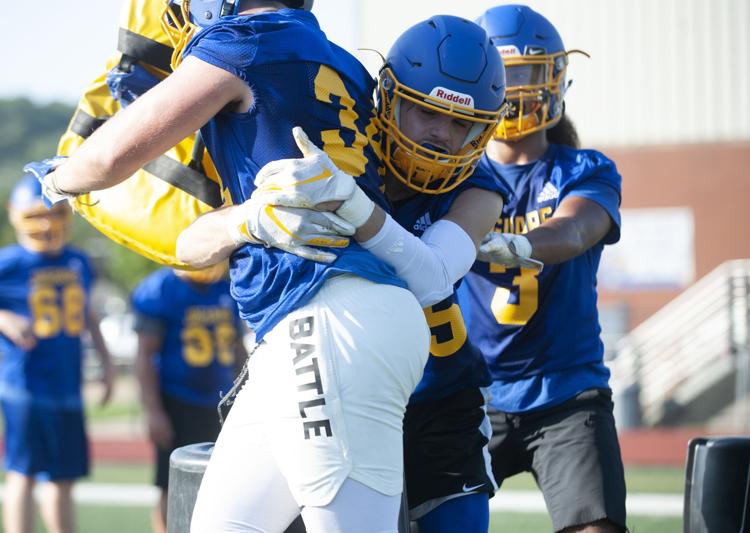 Seckman football practice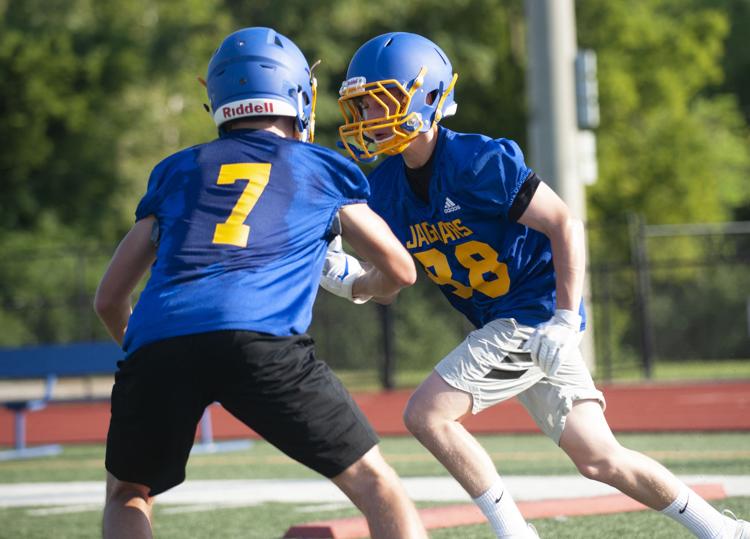 Seckman football practice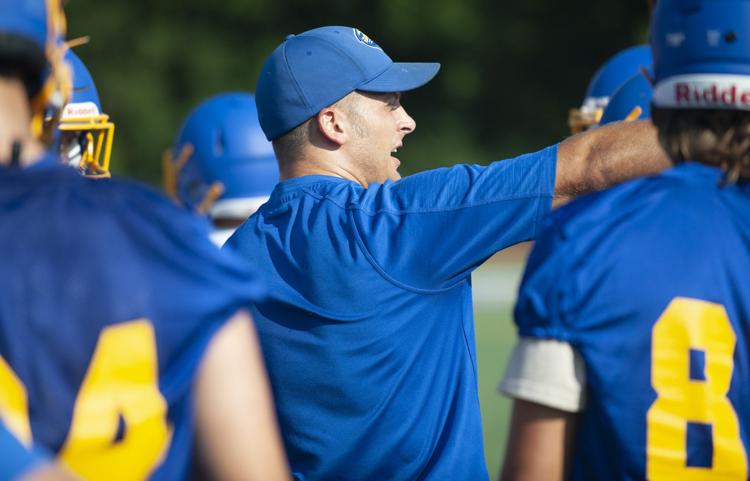 Seckman football practice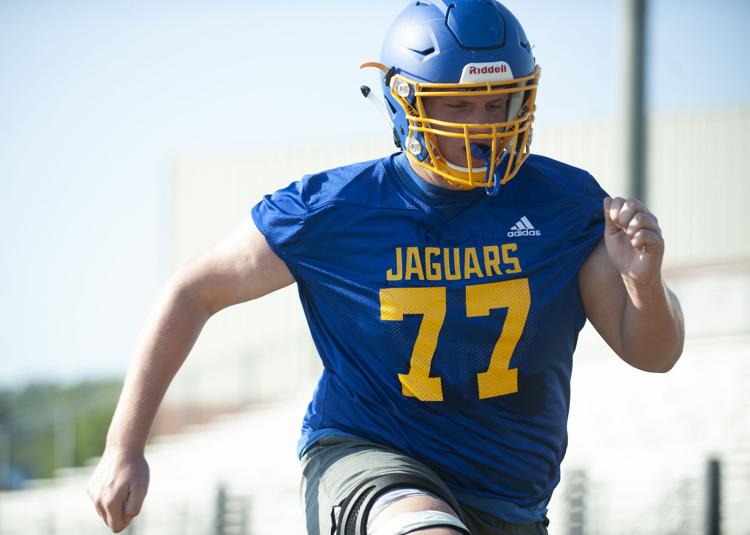 Seckman football practice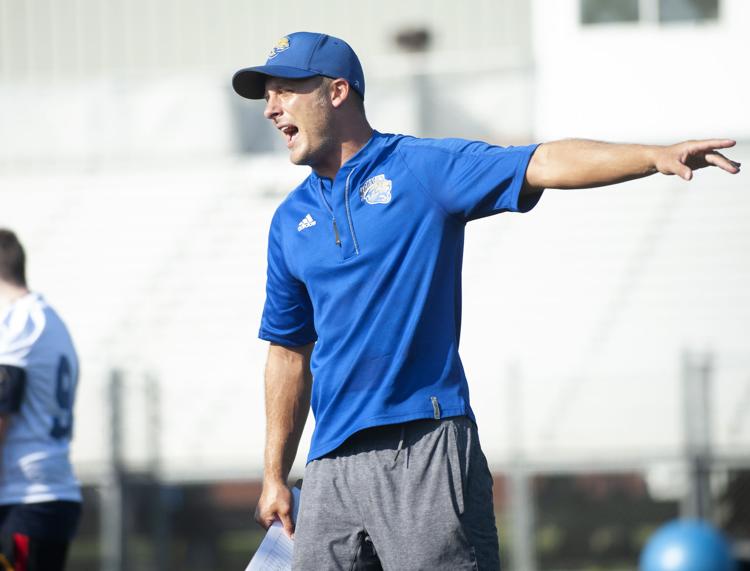 Seckman football practice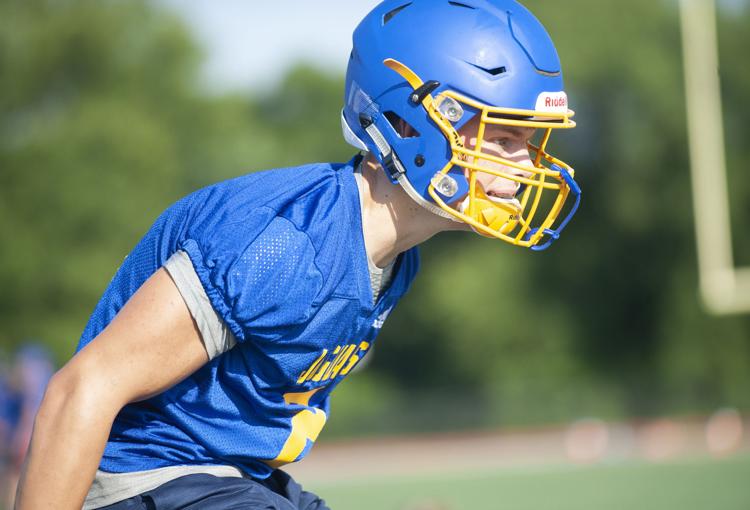 Seckman football practice