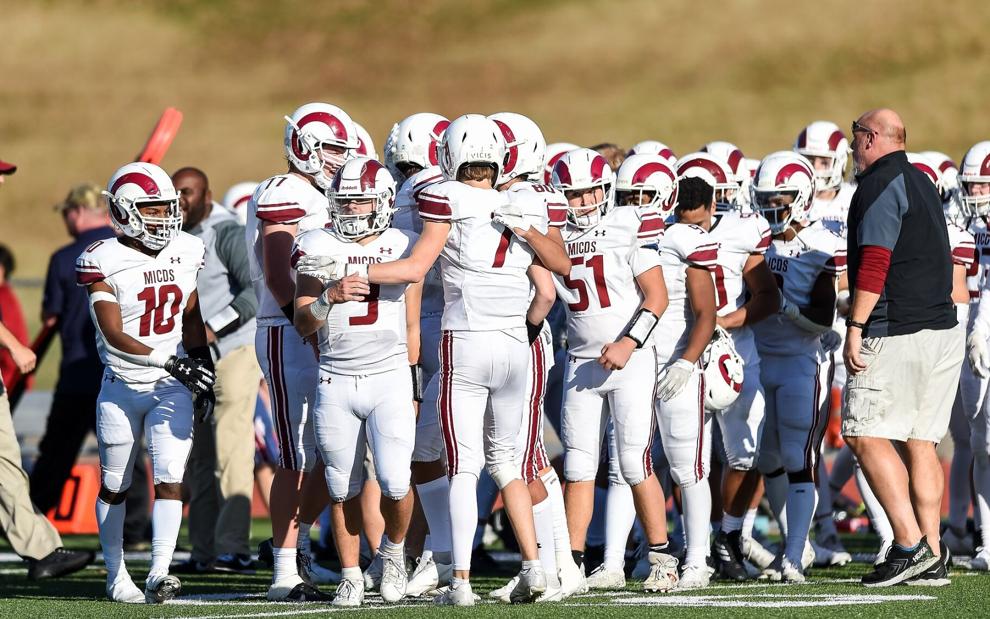 Records: Smithville 11-0; MICDS 12-0.
Rankings: Smithville, No. 1 Class 4 Missouri Media; MICDS, No. 2 small school STLhighschoolsports.com, No. 2 Class 4 Missouri Media.
Last week: Smithville 29, Lincoln College Prep 14; MICDS 22, St. Dominic 20.
Up next: Hannibal (12-0) or North County (12-1) in Class 4 state championship game at 11 a.m. Dec. 3 at Faurot Field.
On Smithville: Has advanced to the semifinals for the second consecutive season and the third time in four years. Has not played for a state championship since 1969, when it finished second in Class 1A to Midway. ... Faced its toughest test of the season last week when it rallied past previously undefeated Lincoln College Prep. Defense recovered three fumbles and made an interception. All four turnovers were inside its own 20-yard line. Lincoln College Prep, which defeated Cardinal Ritter this season 28-20, gave Smithville trouble with its speed and athleticism early on. The 14 points scored by Lincoln College Prep equaled the most Smithville has given up this season. … Has not scored fewer than 20 points in a game this season. … Quarterback Andrew Hedgecorth ran for a 45-yard touchdown last week, his longest rush of the season. He threw for another touchdown. … Running back Caleb Donnell rushed for two touchdowns and has been excellent since taking over for standout running back Hayden Sigg, who recently suffered a season-ending injury.
On MICDS: Advanced to its second consecutive semifinal and third in four seasons. Defeated Smithville 20-14 at home in the 2018 semifinals. … Has won 20 consecutive home games. Has not lost on its home field since Lutheran North escaped with a 21-20 win on September 29, 2018. … Coach Fred Bouchard is in his second season with the team after successful stints at Harrisonville and Staley. … Senior quarterback Reagan Andrew has passed for 2,320 yards, 27 touchdowns and been intercepted five times. Has rushed for 678 yards and 16 touchdowns. Junior running back Steven Hall has rushed for 1,195 yards and scored 20 touchdowns. Junior running back Winston Moore has 1,407 combined rushing and receiving yards and scored 19 total touchdowns. Senior receiver PJ Behan has 50 receptions for 988 yards and scored 14 touchdowns. … Senior linebacker Gus Baisch has 120 tackles, 11 tackles for loss, 10 sacks and two interceptions. Junior linebacker Cortland Dalton has made 123 tackles, eight tackles for loss, six sacks, one interception and recovered three fumbles. Senior defensive back Bjorn Sjogren has 98 tackles, three tackles for loss, one sack and six interceptions. Defense has made 17 interceptions, recovered 12 fumbles and 31 sacks.