The Cardinal Ritter athletics department and its football program are under new leadership.
Robert Wallace has been named the athletics director and Brennan Spain has been tabbed as the football coach. They were introduced at an assembly Thursday evening at the school.
"I'm just excited," Spain said. "I'm ready to get to work."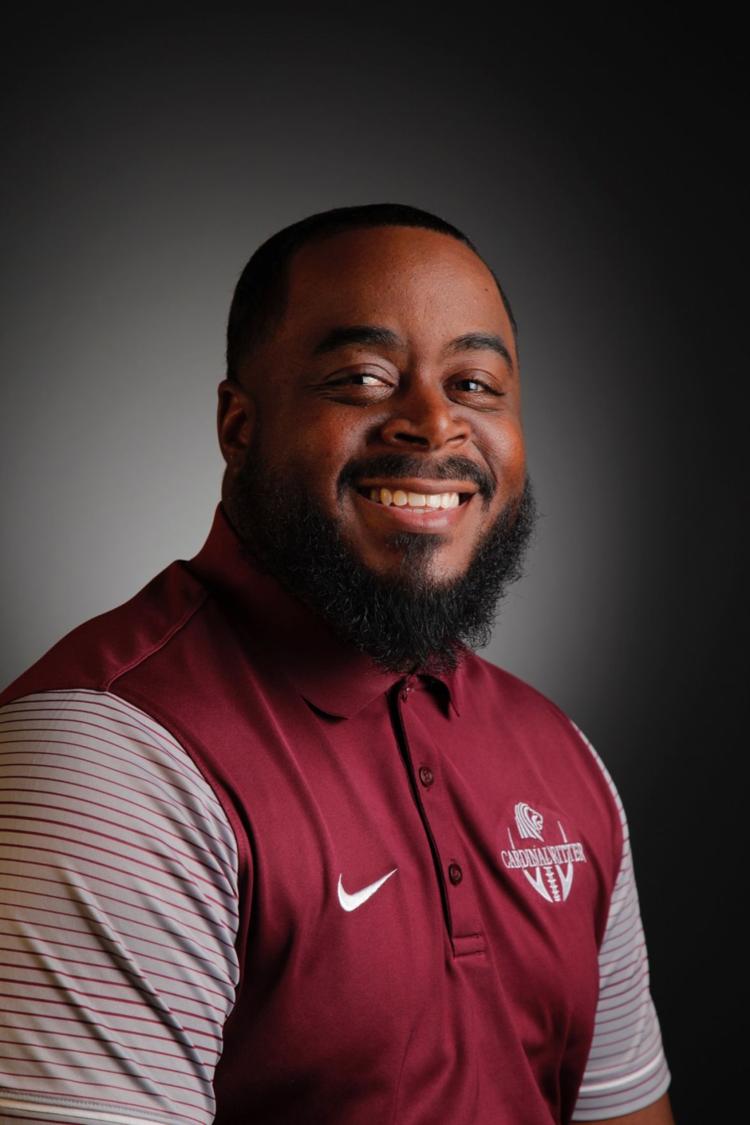 It's the first head coaching position for Spain, 35. He spent 13 years as an assistant and the last five years at East St. Louis working under longtime coach Darren Sunkett. Spain had nothing but high praise for the Flyers' coach who he said helped prepare him for the task ahead.
"I learned as much as I could under one of the best coaches, not just in the area but in the country," Spain said.
Spain is Ritter's third coach since 2016. He replaces Brandon Gregory, who was dismissed in October following the revelation the Lions used an ineligible player. Former athletics director Preston Thomas retired in the fallout as well.
"The decisions to hire Mr. Wallace and Coach Spain come out of a rigorous selection process, and both gentlemen are committed to maintaining the Cardinal Ritter standard of excellence on and off the field," Ritter president Tamiko Armstead said in a statement.
Spain said his first priority was to get to know the returning players and the Ritter community. The Lions will have a strong cast of returning players. They were the No. 1 small school in the nation prior to the dissolution of the football program in October.
"I want to build a bond with the players, the parents, the community and the alumni," Spain said.
It shouldn't take long. Spain's wife of eight years, Tiffany, is a faculty member at Ritter and coaches the girls track and field team.
Wallace has 21 years of experience in secondary education. He was the Riverview Gardens athletics director for four years. He's the lead pastor and founder of the Faith Worship Center in North County. He spent the last few years as an assistant coach with CBC's basketball team.
STLHighSchoolSports.com is the most comprehensive source of stats, scores and stories from any and all area high schools.