EAST ST. LOUIS — Vontrell Chairse is making heroics a habit.
A junior defensive end for the Phillips football team, Chairse blocked a punt for the second consecutive week. This one spurred his team to victory as Phillips held on for a too-close-for-comfort 28-26 win over St. Mary's in the Gateway Scholars Classic Saturday at Clyde C. Jordan Stadium on the campus of East St. Louis High.
Located on the south side of Chicago, Phillips (2-0) scored 22 unanswered points in the second quarter. It took the lead for good when Chaires knocked down Keith Polette's punt and Steven Hirsch was able to scoop it up and score a 10-yard touchdown.
"They told me to shoot 'A' gap, and when I get through there get my hands up," Chairse said. "I was unblocked, I put my hands up and he kicked the ball late. (Hirsch) was able to pick it up, get in the end zone and turn the game around."
Special teams plagued St. Mary's much of the afternoon. The Dragons had another punt go bad when the snap went over Polette's head late in the second quarter. He scrambled back and fell on the ball at his own 2-yard-line. One play later, Phillips senior running back Tyler Clark punched in the touchdown and Phillips took a 22-6 lead into halftime. Clark had a monster game as he rushed 16 times for 214 yards and a pair of touchdowns, including one that went 60 yards.
"I give big props to my O-line. They were making the holes and I was hitting them," Clark said. "When I see it, my eyes get wide and I run to the pylon."
Phillips' Ronald Pledger added to St. Mary's special team woes as he took the opening kickoff of the third quarter 85 yards to the house to give the Wildcats a 28-6 lead. 
"Special teams make a difference in a lot of things," Chaires said. 
The No. 9 small school in the STLhighschoolsports.com rankings and the No. 7 team in Class 4, St. Mary's (1-1) struggled to find a rhythm offensively. Senior quarterback Cam'Ron McCoy completed two of his first 16 passes for 10 yards. The Dragons got a 38-yard touchdown run out of sophomore running back Cyril Ikeh to take a 6-0 lead with 9 minutes and 48 seconds to play in the second quarter, but that would be the highlight until late in the third. St. Mary's had two punts end in disaster, a pooch punt that didn't go far and gave Phillips the ball back after it fumbled on a kickoff return. It also missed the extra-point kick after its touchdown.
"Special teams really killed us," St. Mary's coach Corey Bethany said.
The Dragons were able to hang around only because their defense came up huge. Sophomore standout wide receiver Kevin Coleman is best known for his abilities on offense but delivered with a pair of interceptions in the end zone to nullify scoring chances by Phillips.
Coleman wouldn't get to showcase his pass-catching abilities until late in the third quarter. He hauled in a 30-yard reception on third-and-nine from his own 28 that required he clear two defenders and tip-toe on the sideline. He followed that with his first touchdown catch of the game as he hauled in a ball that bounced off a defenders' hands and into his while standing in the end zone for a 16-yard score that made it 28-13 with 3:31 left in the third.
The Dragons took that momentum into the fourth quarter. McCoy hit on 11 of his next 17 passes and a pair of touchdowns. He found Coleman for a 30-yard touchdown that trimmed the Phillips lead to 28-19 early in the fourth quarter. McCoy then  found senior Timmy Muxo for a 30-yard strike to pull the Dragons within two points with 1 minute to play.
After shooting itself in the foot on special teams, St. Mary's finally got one to go its way. The Dragons recovered the on-side kick with 58 seconds left in the game and set up at Phillips' 47. On the first play, McCoy's pass was tipped and Willie Jones came down with it, ending St. Mary's come-back bid.
"The defense was able to stand up and we were able to hold on," Chaires said.
McCoy completed 13 of his 35 passes for 223 yards, three touchdowns and was intercepted once. Coleman caught seven passes for 135 yards and a pair of touchdowns. Freshman Chase Hendricks caught four passes for 52 yards.
Bethany was frustrated in the moment but took a long view of what the Dragons did on Saturday, and what they are capable of doing in the future. He praised his defense for keeping the Dragons in the game while the offense figured some things out.
"Defensively we did pretty well," Bethany said. "It's rhythm up front (for the offense). Our line has to get in a rhythm as far as blocking and trusting each other, next to each other and we're still in a rotation."
St. Mary's vs. Chicago Phillips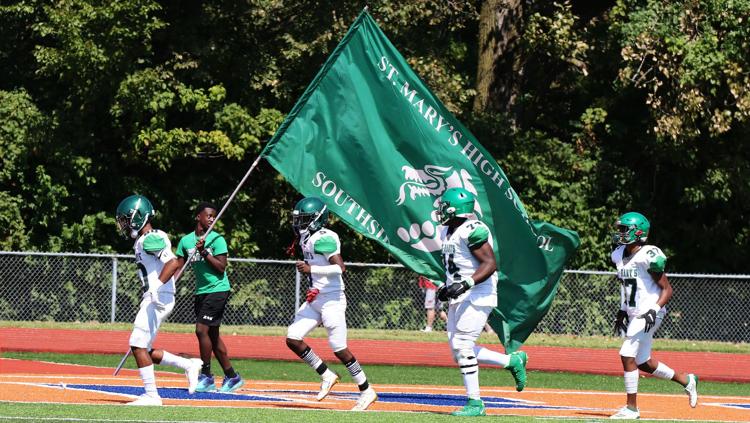 St. Mary's vs. Chicago Phillips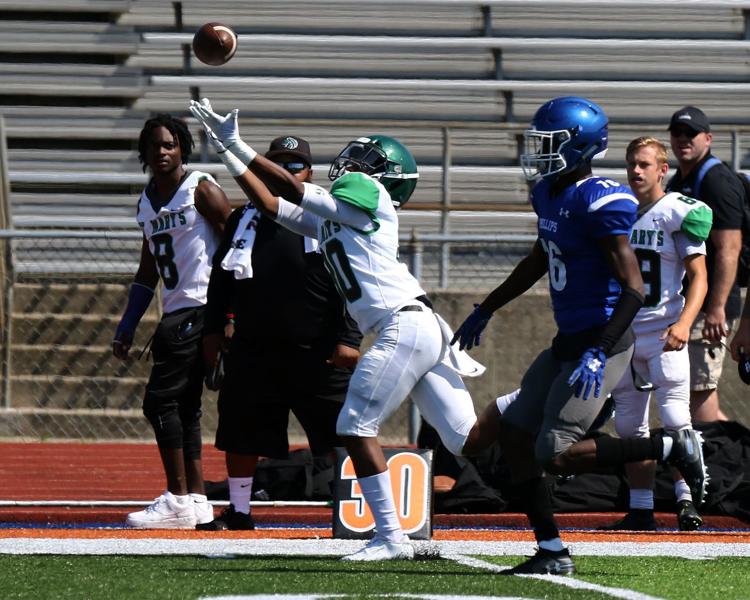 Chicago Phillips 28, St. Mary's 26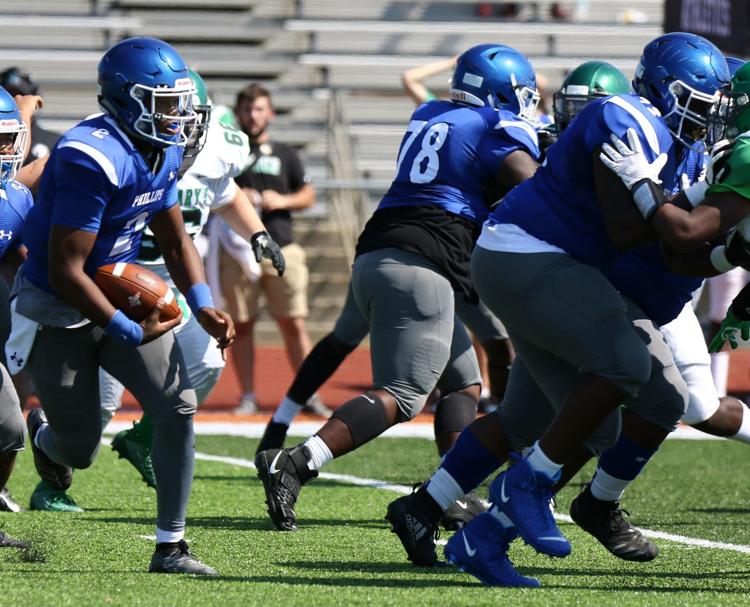 St. Mary's vs. Chicago Phillips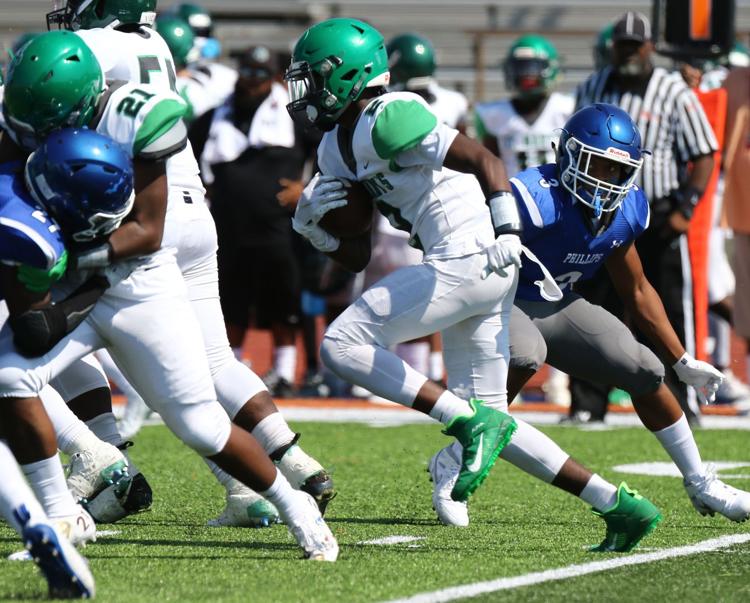 St. Mary's vs. Chicago Phillips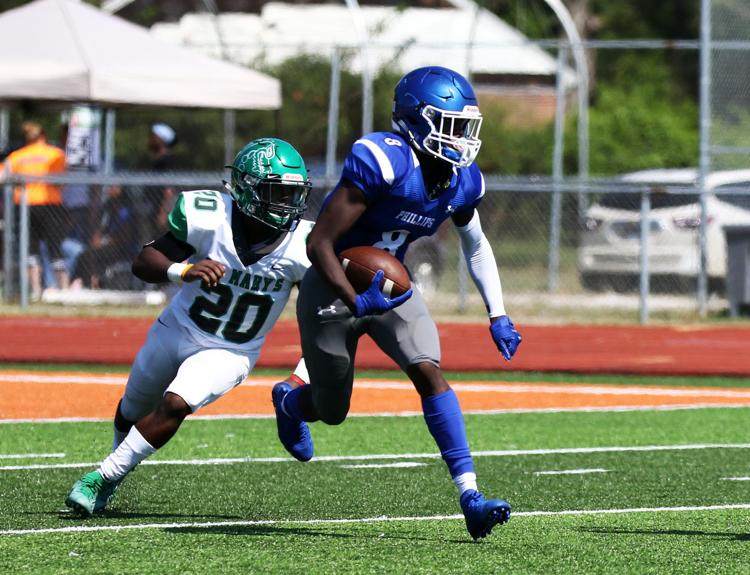 St. Mary's vs. Chicago Phillips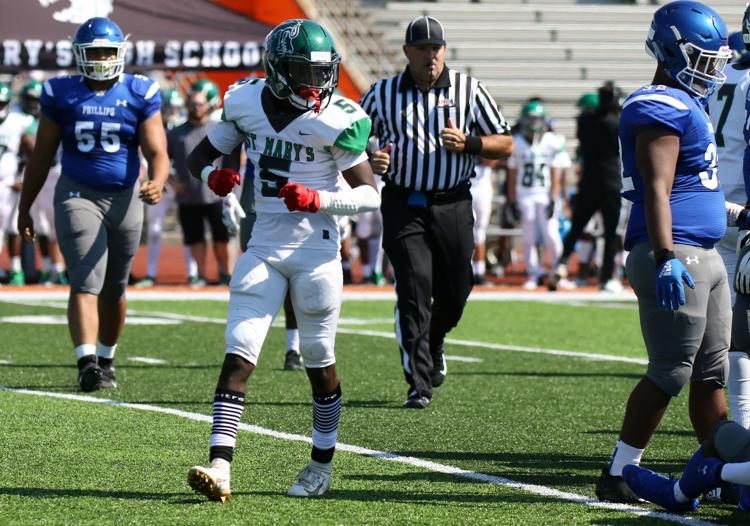 St. Mary's vs. Chicago Phillips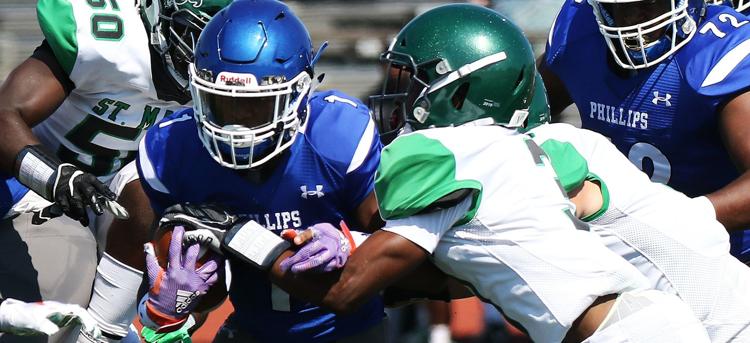 St. Mary's vs. Chicago Phillips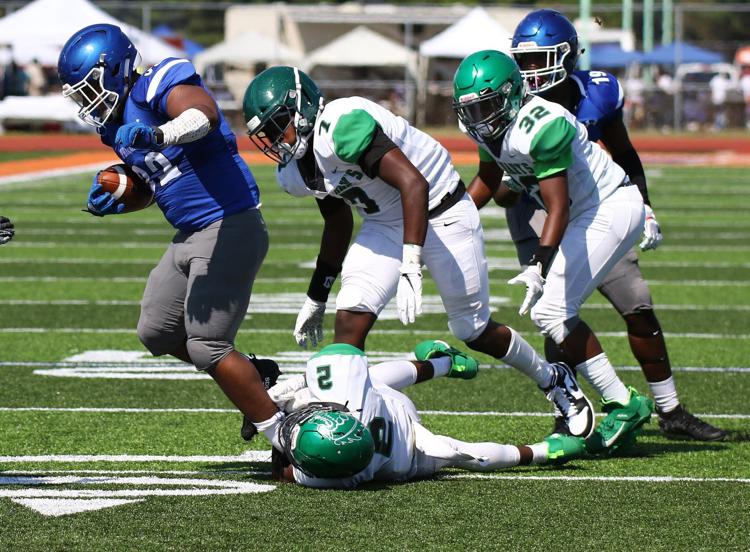 St. Mary's vs. Chicago Phillps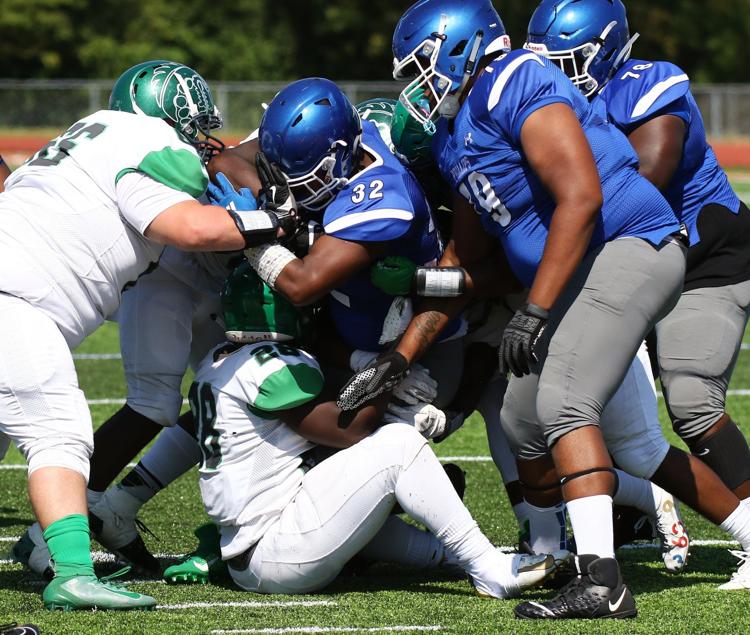 St. Mary's vs. Chicago Phillips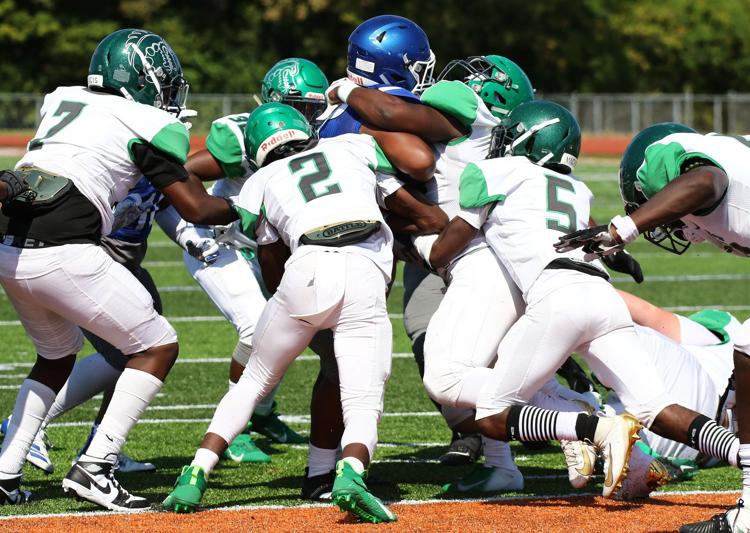 St. Mary's vs. Chicago Phillips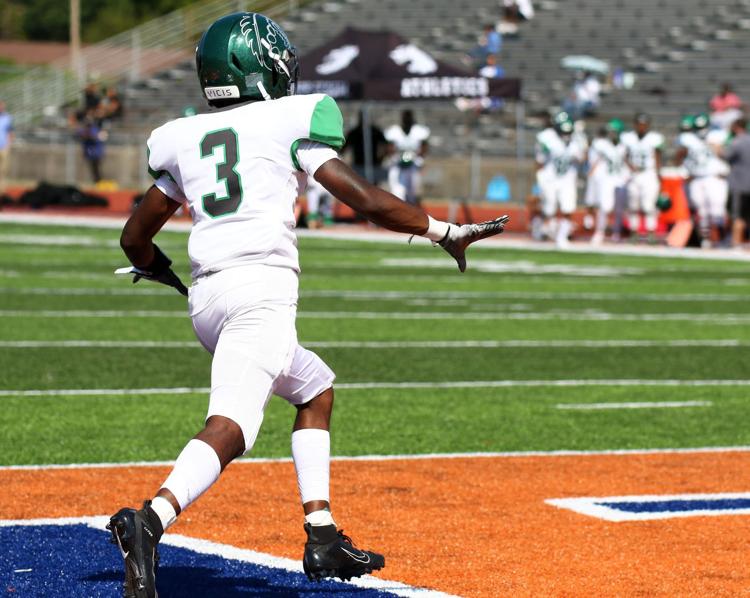 St. Mary's vs. Chicago Phillips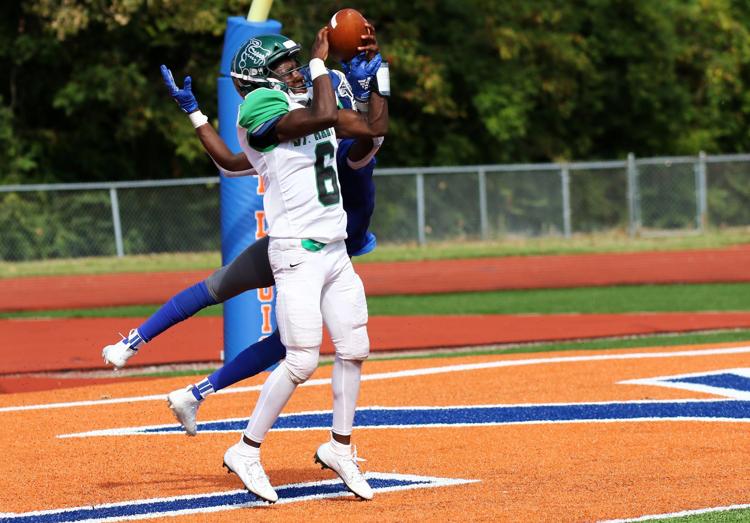 St. Mary's vs. Chicago Phillips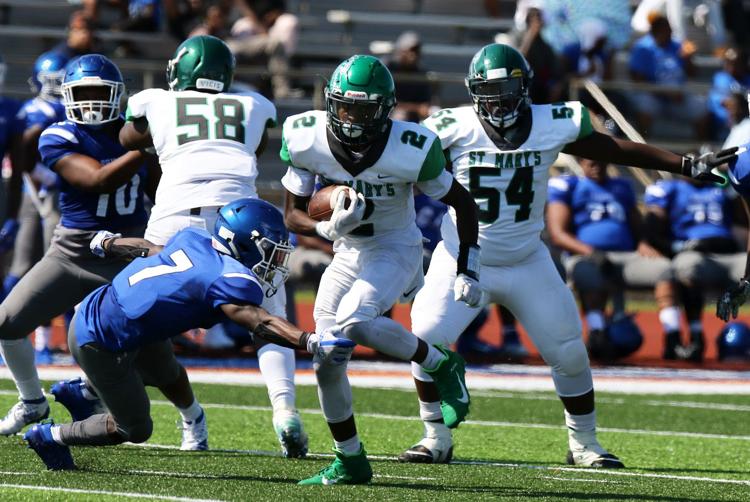 St. Mary's vs. Chicago Phillips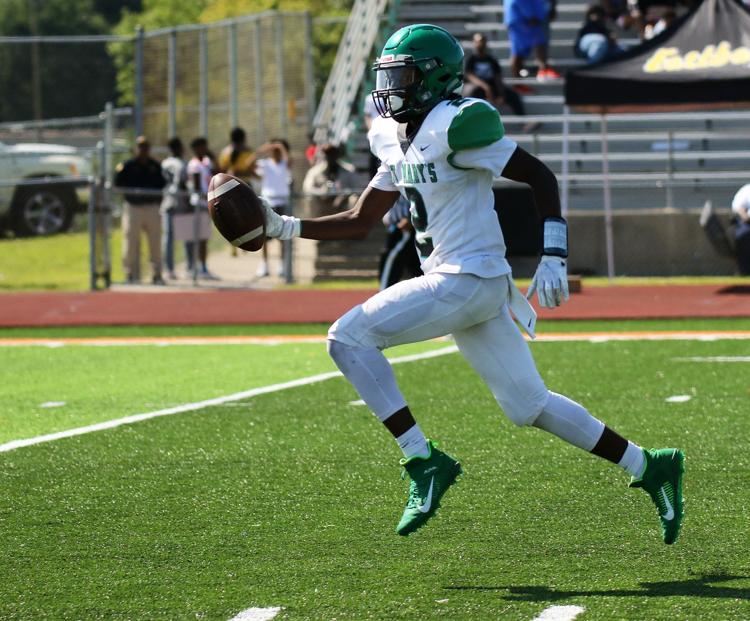 St. Mary's vs. Chicago Phillips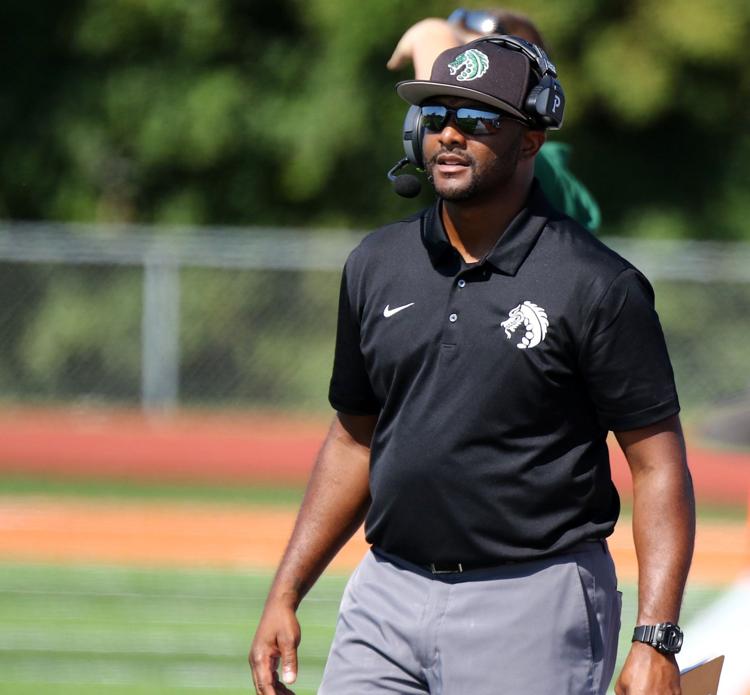 St. Mary's vs. Chicago Phillips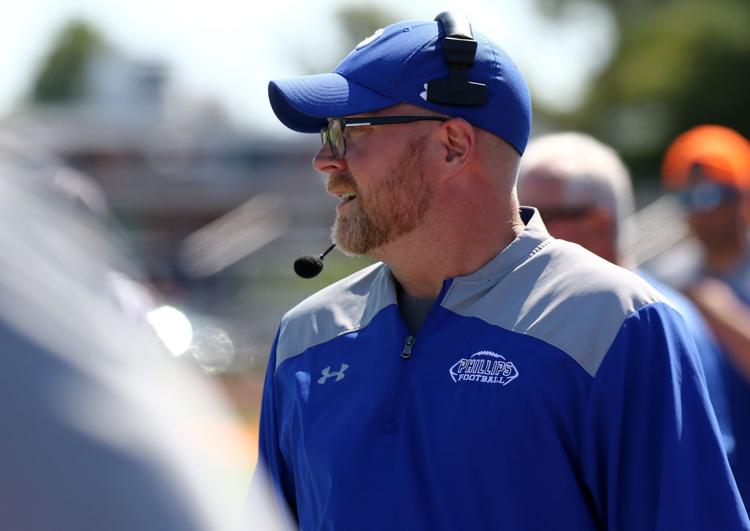 St. Mary's vs. Chicago Phillips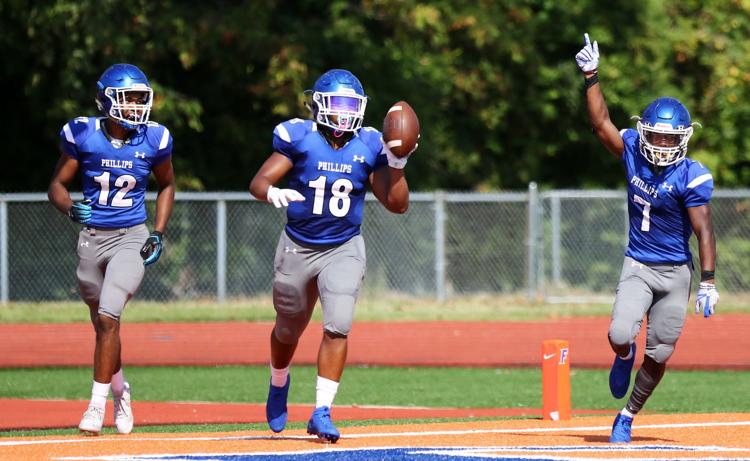 St. Mary's vs. Chicago Phillips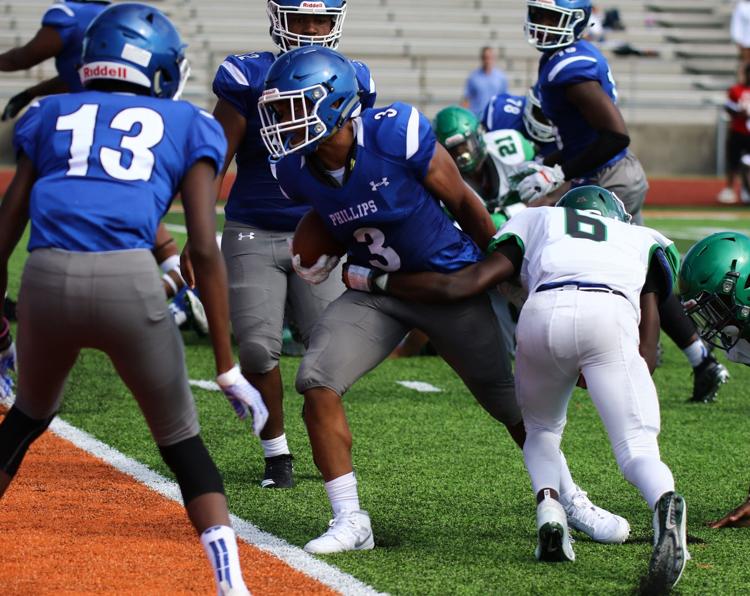 St. Mary's vs. Chicago Phillips