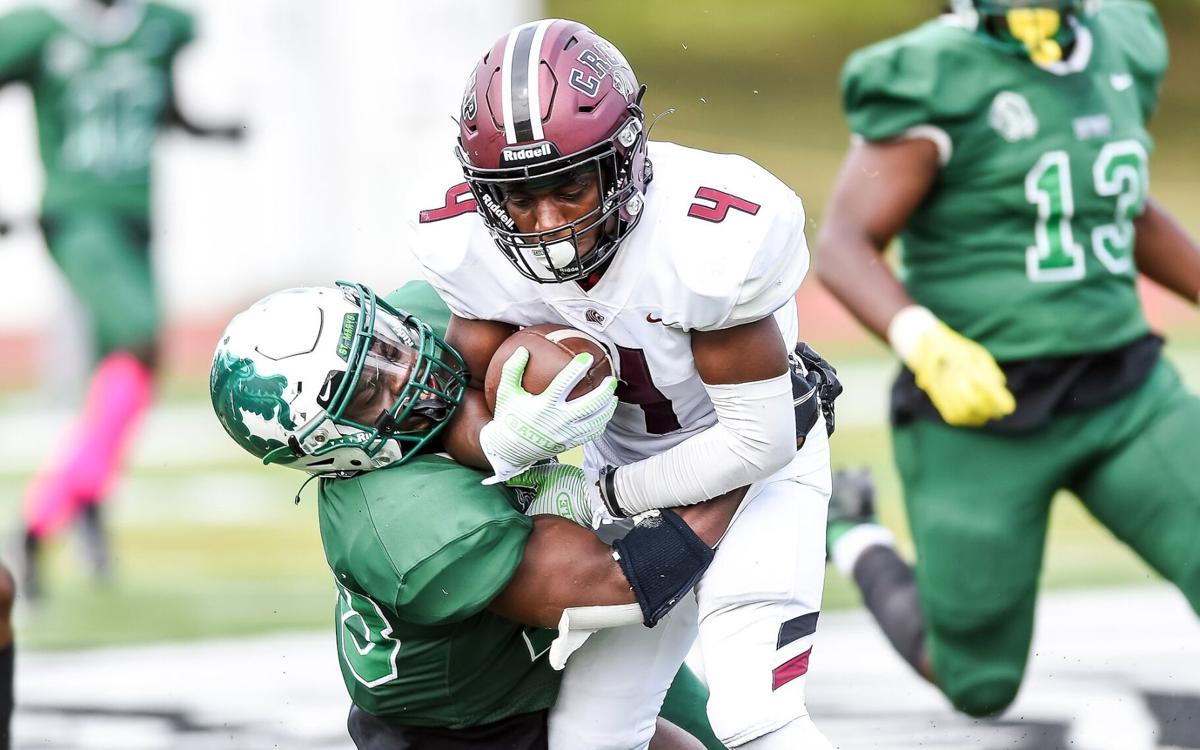 Achille Kpeya Jr. wanted to take it all in Saturday afternoon.
A senior linebacker and running back for the St. Mary's football team, Kpeya has been a varsity stalwart since he was a freshman. The moment after the Dragons' 42-0 win over Cardinal Ritter was four years in the making, and he was going to savor it as long as he could.
"It's a real humbling experience," Kpeya said. "I just want to settle in the moment and appreciate everything we did as a team. Over the years, too. I think we've been a good team all four years, but this year we're locked in on playing to the best of our ability today."
It was the first time in Kpeya's four years the Dragons beat the Lions, and the score was not indicative of just how overmatched the Lions were.
The No. 1 small school in the STLhighschoolsports.com rankings, St. Mary's (5-1 overall, 3-0 AAA Division I) smothered Ritter. The Lions spent nearly the entire game playing offense and defense on their own side of the field. Ritter didn't break past midfield until the final play of the first half and for two plays late in the third quarter. The Lions never got close to the end zone.
"That's where we had the most returners, on defense," St. Mary's coach Ken Turner said. "We expected them to do this. They're hungry, they play fast and physical and I'm not shocked at anything we do on that side of the ball."
The No. 4 small school, Ritter (3-4, 2-1) struggled to find any consistency on offense. The Lions played three different quarterbacks as senior Pernell Beasley, sophomore Antwon McKay and senior Alonzo Smith all took turns under center with limited success.
Beasley completed 6 of 8 passes for 50 yards. McKay hit on four passes for 8 yards and Smith misfired on his two pass attempts but did rush for 19 yards on a fake punt to give the Lions one of their few first downs.
"That's a piece we've been struggling with as far as inconsistency at the position," Ritter coach Brennan Spain said. "We have to get better, we have to work and we'll go from there."
As the offense sputtered Ritter's defense was consistently dealing with a short field. Trying to wrangle St. Mary's offense is a challenge when it has to go a long distance. Giving the Dragons any advantage is less than ideal.
"The first half we played on their half of the field and we could not get things going offensively and it puts the defense in a bad spot against a high-powered offense like them," Spain said. "The thing is, I don't mind you scoring, but I'd rather you work for your touchdowns."
St. Mary's didn't have to do much to score its first. After holding Ritter to 1 yard on its first drive, Smith stepped back to punt only to find himself mobbed right as he received the snap. He was dropped at the Lions' 12-yard-line.
Two plays later junior running back Jamal Roberts scored a 4-yard touchdown and less than two minutes into the first quarter the Dragons were on the board.
St. Mary's next possession started on its side of the field as Smith got off a good punt and Ritter covered the Dragons' electric Kevin Coleman Jr., a five-star wide receiver recruit and Missouri's top-rated senior prospect. 
The first play from scrimmage, however, was a different story. Senior quarterback Caron Spann found Coleman deep for a 39-yard pickup. Six plays later Kpeya scored a 1-yard touchdown to make it 14-0 with 5 minutes and 18 seconds to play in the first.
On the next to last play of that drive, Spann handed the ball off to Roberts, who was immediately greeted by a Ritter defender who thought he had the tackle. Only Roberts shed the tackle, then the next and another and then another as he battled through the heart of the Ritter defense for the toughest 1-yard run of the day. It was only 1 yard, but Roberts exemplified the mindset the Dragons have adopted this season.
"We saw their heart was gone so why not take it?" Coleman said. "When an opponent gives up keep your foot on their neck."
The Dragons were relentless. Senior receiver Cyril Ikeh scored a 23-yard touchdown moments into the second quarter. Coleman beat a double team to haul in a 34-yard touchdown pass as St. Mary's took a 28-0 lead into halftime.
The second half was more of the same as Coleman caught a short pass on the right side then quickly worked his way across the middle of the field on his way to a 32-yard touchdown. At one point about eight Ritter defenders had an opportunity to get their hands on him only to watch him escape on his way to the end zone. On the afternoon Coleman caught seven passes for 134 yards and scored three touchdowns.
"I had an OK game," Coleman said. "I had to make them miss. You can't arm tackle me. My mindset is to score every time I touch the ball."
Spann completed 11 of 16 passes for 205 yards, three touchdowns and was intercepted once. Coleman's second touchdown of the afternoon started the mercy-rule running clock in the second half.
Things were chippy at times between the rivals as members of both teams had to be separated on their way off the field at halftime. One player from each team was ejected in the second half on back-to-back plays after the officials called them for unsportsmanlike conduct penalties due to throwing a punch.
On the afternoon Ritter was flagged 16 penalties, several of which were false starts as the quarterback used a hard count to try and draw off the defense.
"We're a young team, those are things we have to work on," Spain said. "No excuses, we have to get better."
St. Mary's 42, Cardinal Ritter 0
St. Mary's vs. Cardinal Ritter football
St. Mary's vs. Cardinal Ritter football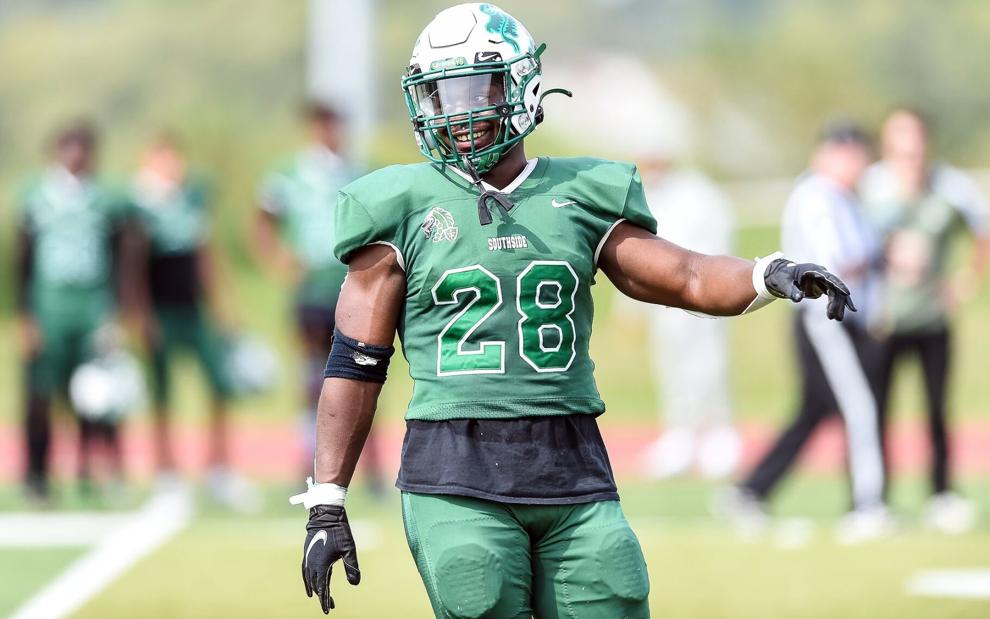 St. Mary's vs. Cardinal Ritter football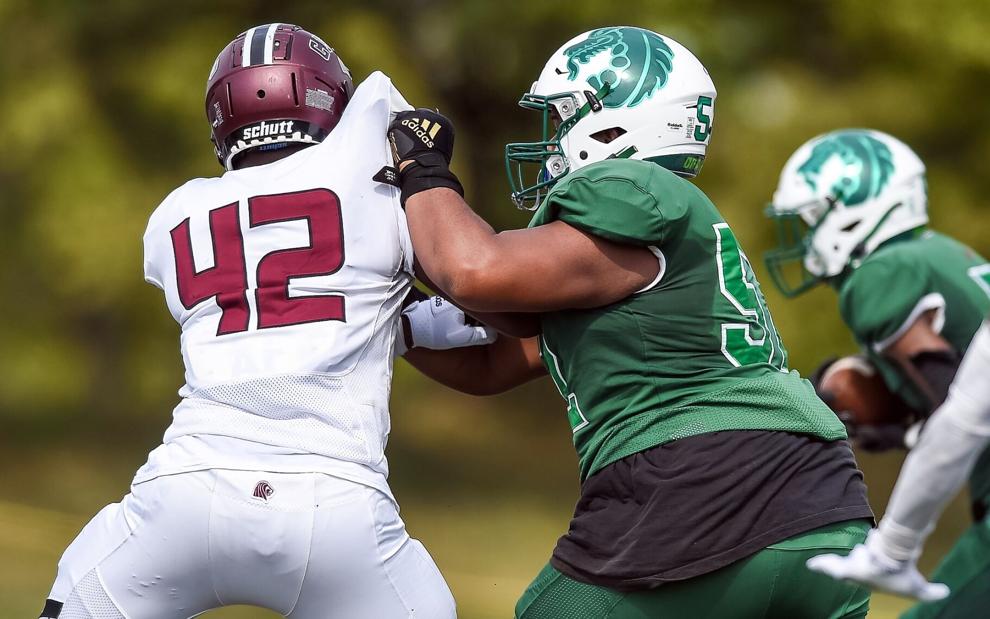 St. Mary's vs. Cardinal Ritter football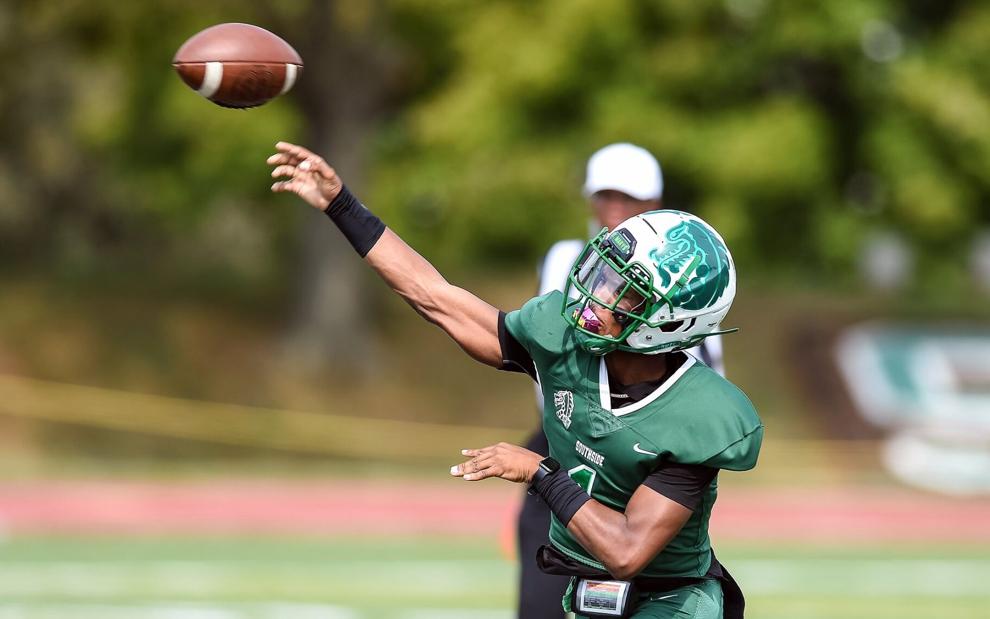 St. Mary's vs. Cardinal Ritter football
St. Mary's vs. Cardinal Ritter football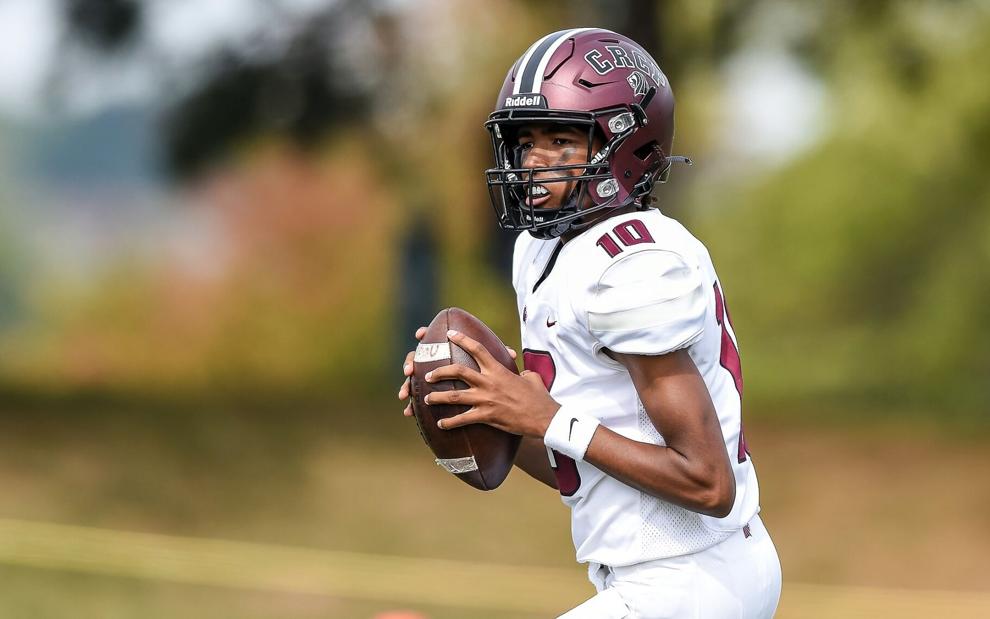 St. Mary's vs. Cardinal Ritter football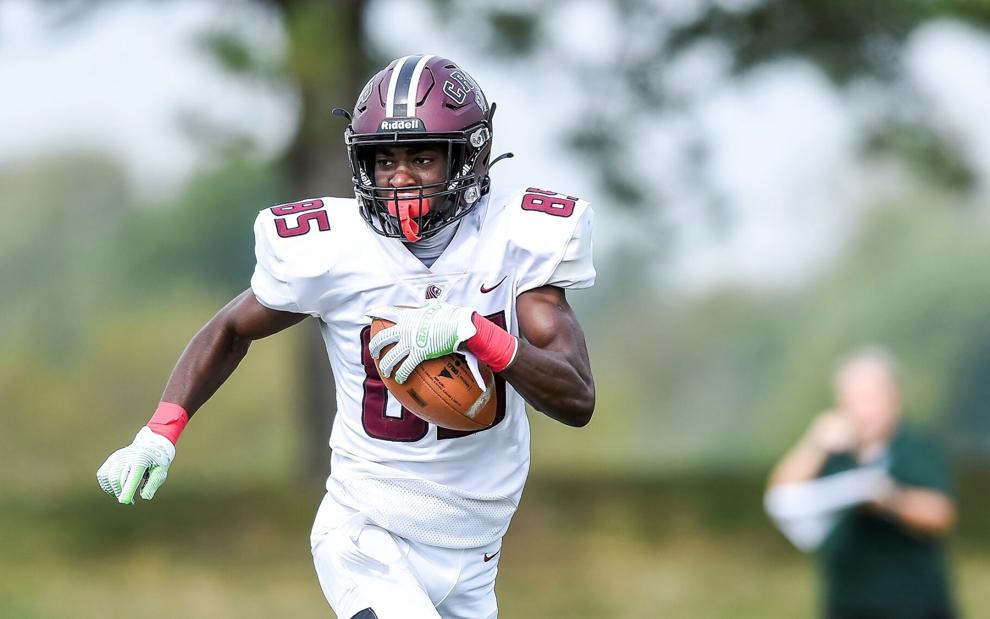 St. Mary's vs. Cardinal Ritter football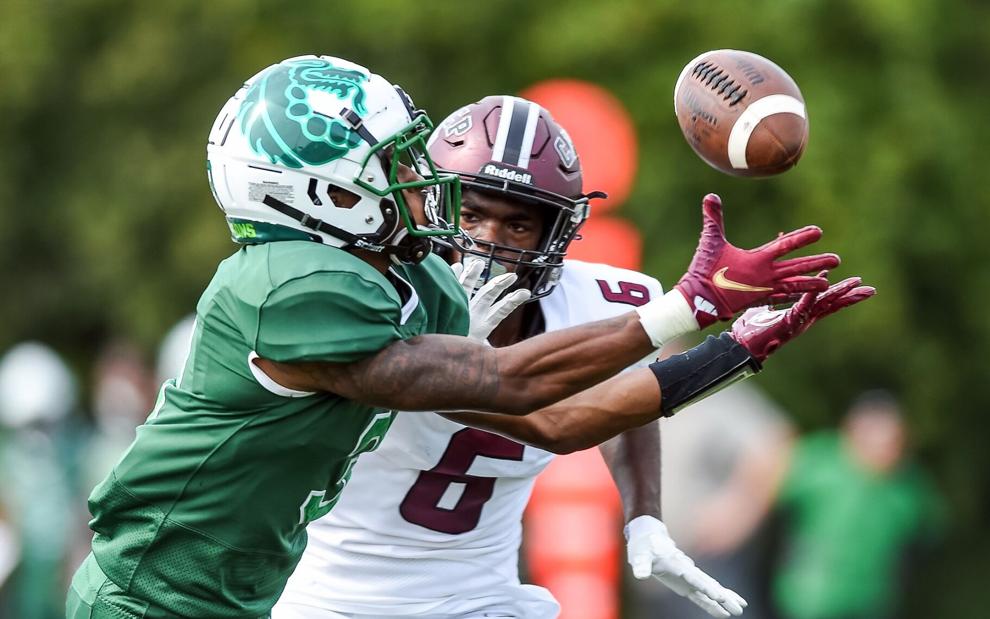 St. Mary's vs. Cardinal Ritter football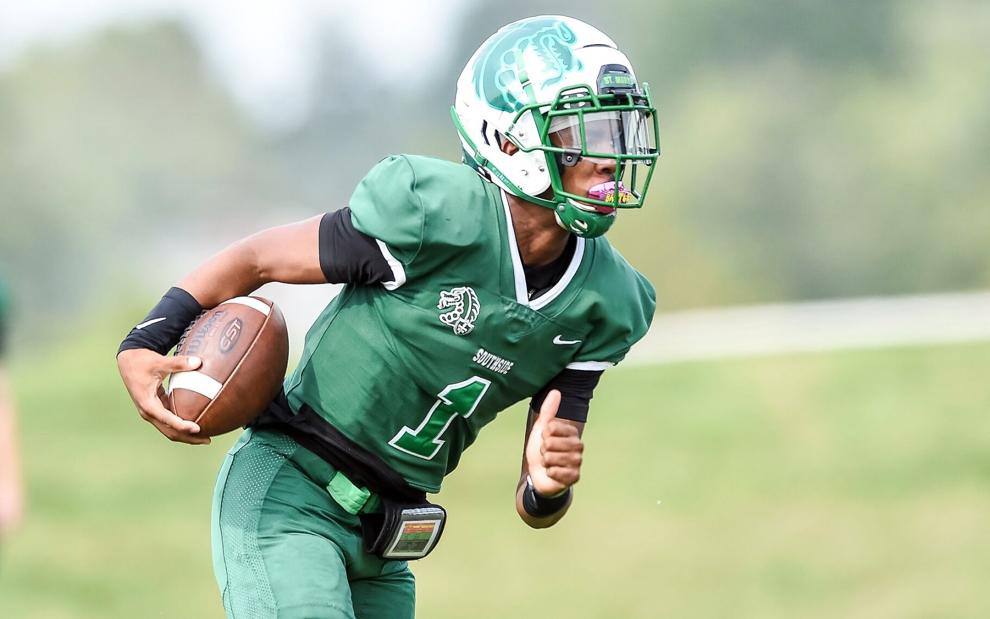 St. Mary's vs. Cardinal Ritter football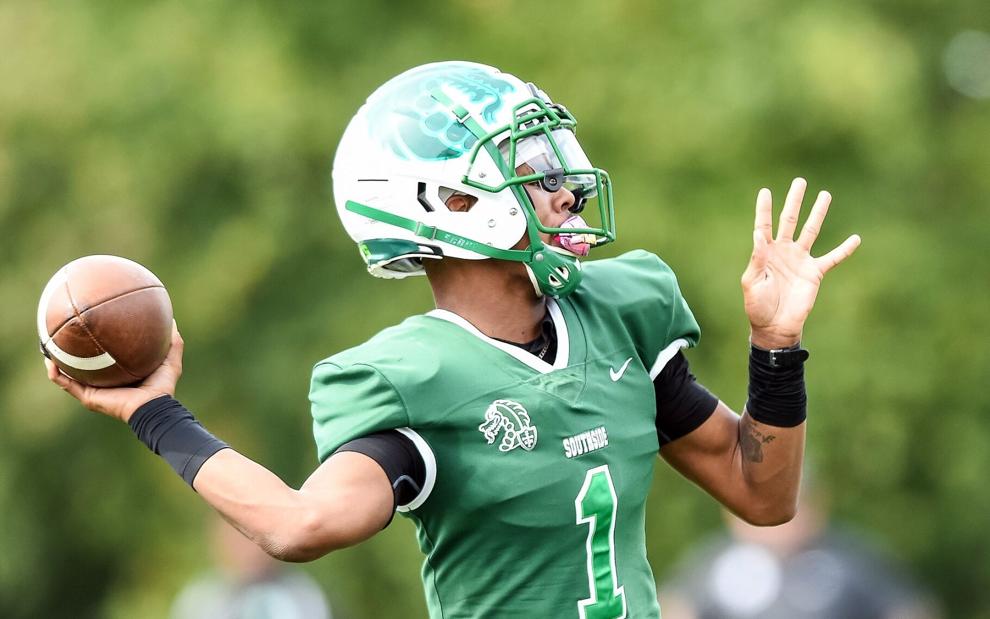 St. Mary's vs. Cardinal Ritter football
St. Mary's vs. Cardinal Ritter football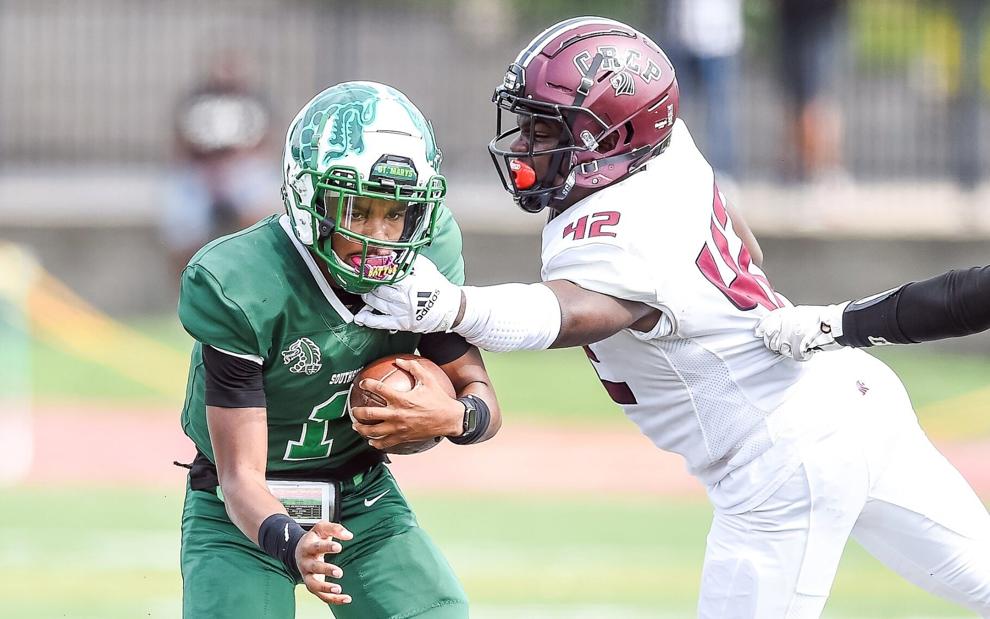 St. Mary's vs. Cardinal Ritter football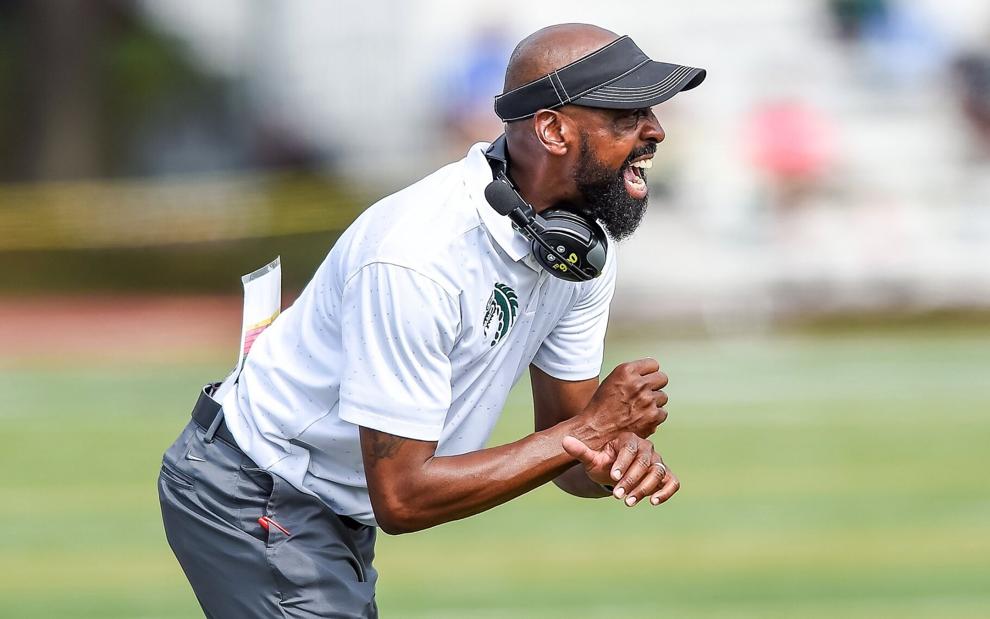 St. Mary's vs. Cardinal Ritter football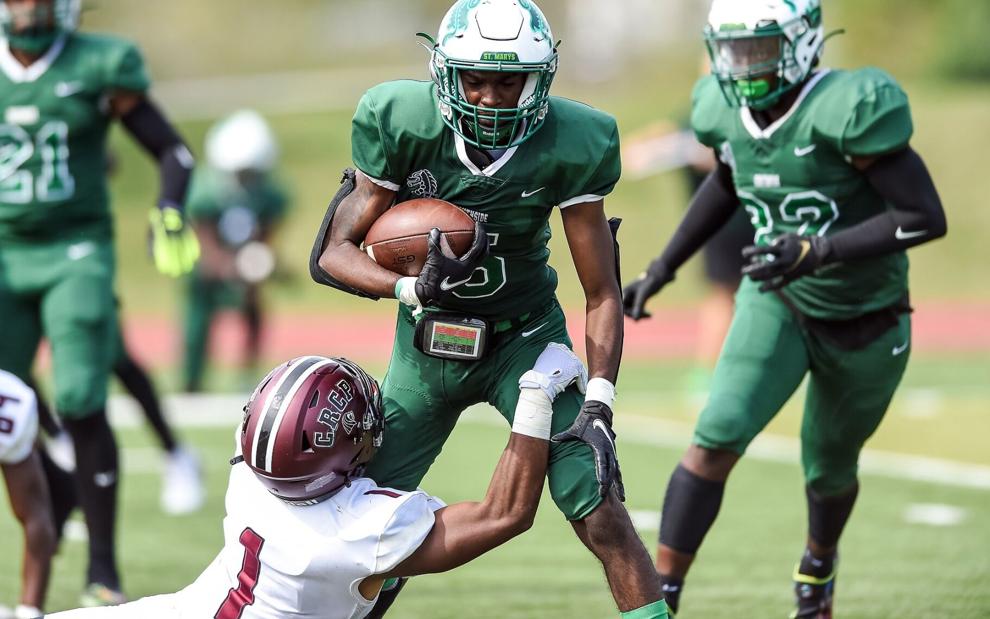 St. Mary's vs. Cardinal Ritter football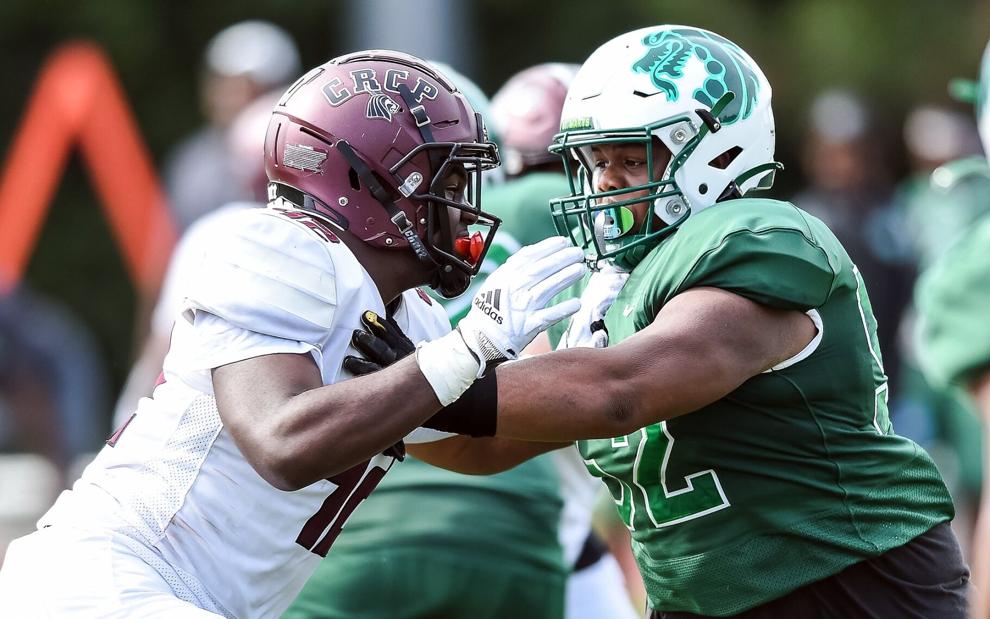 St. Mary's vs. Cardinal Ritter football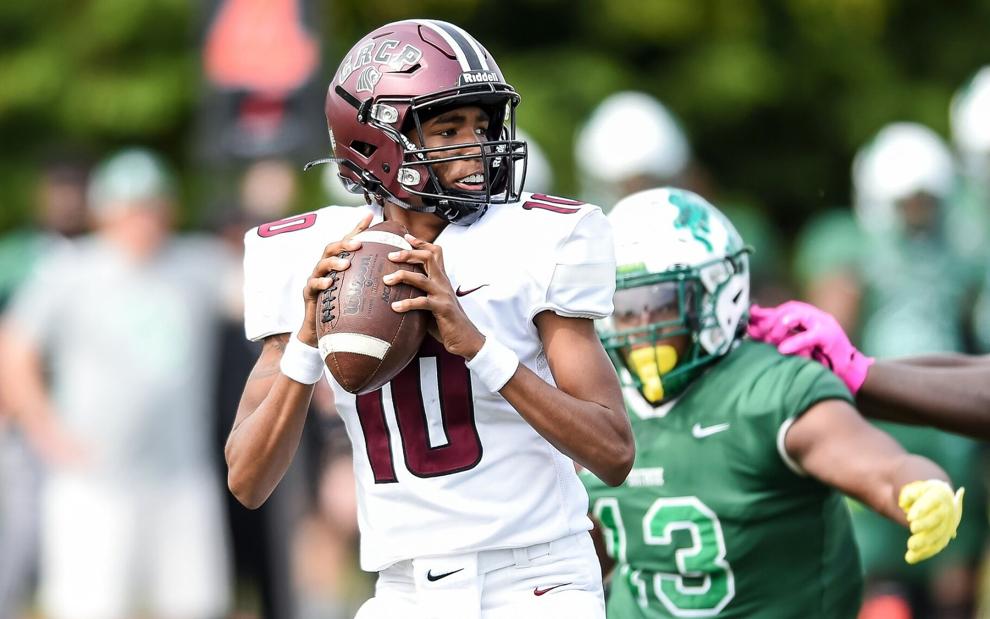 St. Mary's vs. Cardinal Ritter football