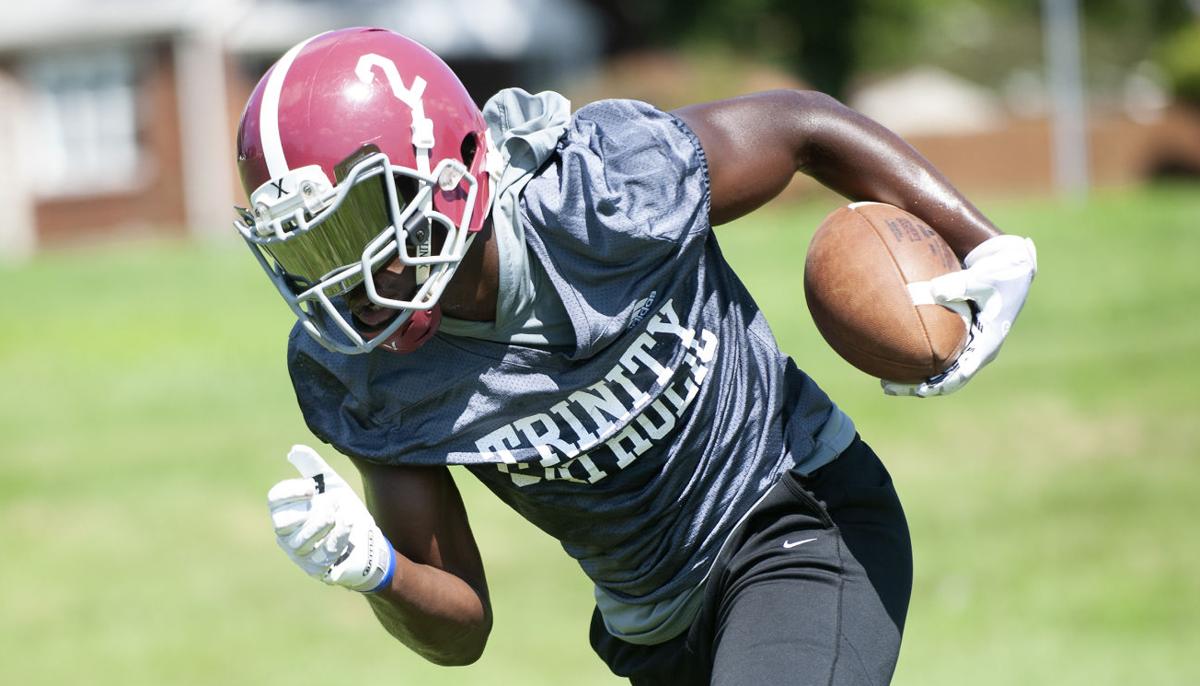 Last fall was tumultuous for the Titans. Just before the season began, senior star receiver and Ohio State recruit Teryion "Mookie" Cooper announced he was transferring. Three games into the season, Terrence Curry was relieved of head coaching duties. All of this went down while the Titans were attempting to defend the Class 3 state championship.
John Randle was installed as the interim coach and Trinity advanced to the state semifinals before its title defense ended with a 13-0 loss at Cassville.
Nothing about the season went the way Cannon hoped it would — for the team or himself.
Cannon, 17, caught 23 passes for 247 yards and scored four touchdowns. Not exactly the kind of production you imagine a Power 5 football prospect putting out. Cannon said the adversity off the field made it tough on the field.
"I feel like I could have done more. It was hard as a 16 year-old kid to go through that," Cannon said. "It helped me mature."
A lack of gaudy statistics didn't limit Cannon's college opportunities. The No. 12 recruit on the Post-Dispatch Super 30 preseason countdown of the area's top seniors, Cannon landed scholarship offers from the likes of Arkansas, Illinois, Penn State, Indiana, Kansas, Kentucky, Minnesota, Missouri, Tennessee, Toledo, Vanderbilt and West Virginia.
At 6-foot-3 and 195 pounds he has the size and potential to deliver big-time results at the collegiate level.
"That's a big young man," Randle said.
When The Opening held its camp in St. Louis in April of 2019, Cannon was selected as the top wide receiver from a loaded list of the region. There is greatness inside Cannon just waiting to be tapped. He's spent the last nine months doing what he can to tap into it for his senior season.
"I just have to keep my head down and keep working," Cannon said.
Cannon and his brother Demetrion, who's a sophomore, spent the spring and summer working out in the house to be at the peak of their powers when they got the green light to return to practice after everything was shut down due to the coronavirus pandemic.
"They push each other and hold each other accountable," Randle said. "They do have a talent level, they're special. They're constantly working on their craft."
This summer, Cannon rejoined his teammates to work together. Trinity is one of the few high schools in St. Louis County that began preseason practice Aug. 10. While every public school in the county and the members of the Metro Catholic Conference went into a holding pattern, Trinity has been back at it and Cannon couldn't be happier.
"It's good to be at practice with my brothers, working hard," Cannon said. "We're bonding as teammates and getting closer as a team."
Starting on the varsity as a freshman is an enormous challenge on the best of days. Trinity opened the season on the road at Lutheran North and East St. Louis, both of which went on to undefeated seasons and state championships.
That's a lot of storm for a freshman to weather without the coaching change thrown on top of it two weeks later. Still, Cotton was solid as he threw for 1,655 yards, 16 touchdowns and was intercepted nine times.
Cannon and Cotton have been building the chemistry necessary to be successful this season, whenever it may begin. The St. Louis Sports Medicine COVID-19 task force allowed youth sports to move into Phase 2 protocol, which allows for more robust practices but not games.
Whenever the Titans get the chance to play, the Cotton-to-Cannon connection should be formidable.
"I feel like we have a good understanding," Cannon said.
In an effort to be at his best for his senior season, Cannon wanted to put his recruiting process to bed. He verbally committed in late June to Louisville.
"I wanted to commit early to focus on my senior season," he said. "I feel like it took a weight off my shoulders. I can focus on getting better."
The vibe at practice at Trinity is better this year, too.
Randle was named the interim coach last season and was given the job full-time after the season. With everyone on the same page, Trinity is hoping it can continue its successful run. Seniors don't get mulligans.
"Everybody is buying into Coach Randle and what he's teaching," Cannon said. "We're looking to do some big things this year."
2020-21 Post-Dispatch preseason Super 30 countdown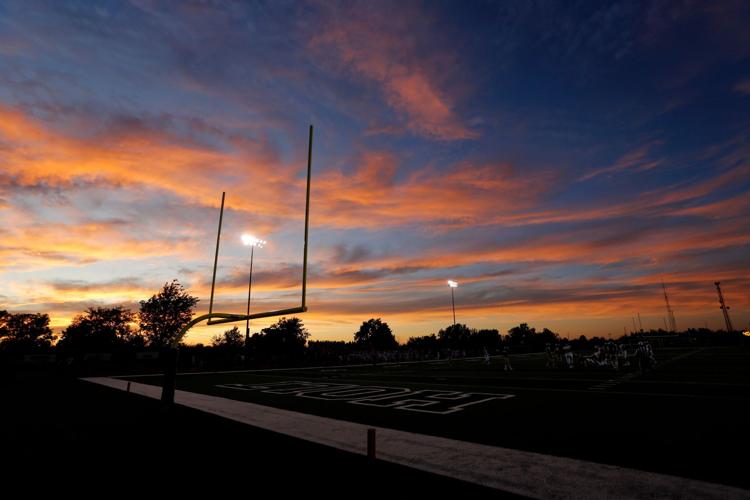 No. 1: Jakailin Johnson, De Smet, DB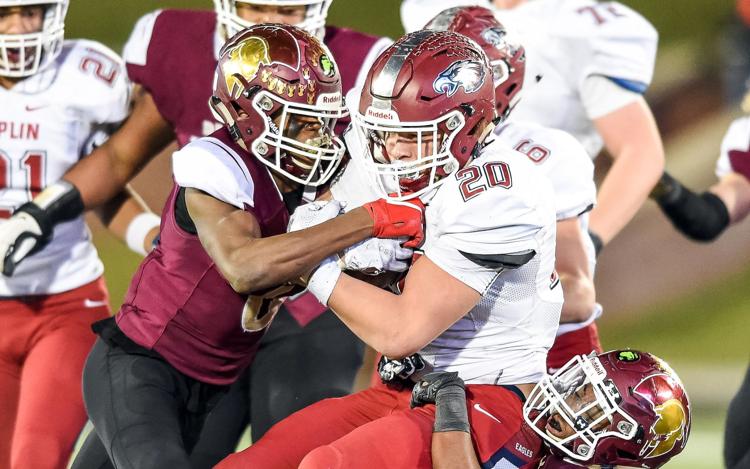 No. 2: Dominic Lovett, East St. Louis, WR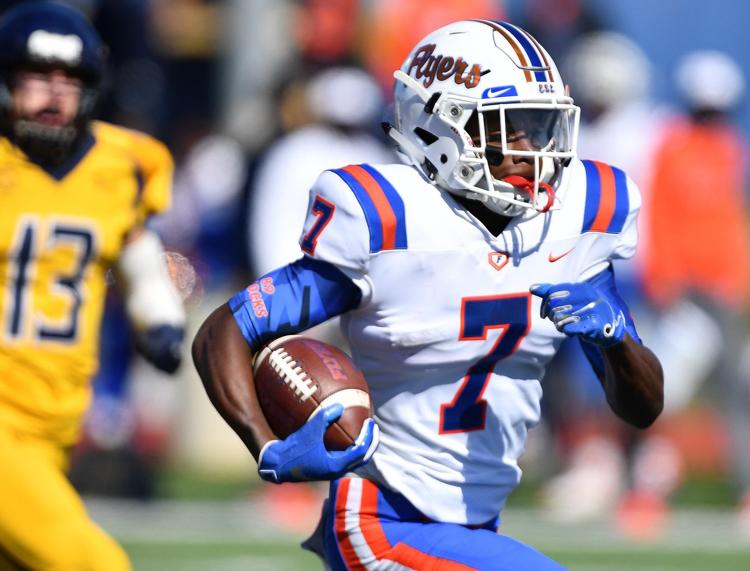 No. 3: Keontez Lewis, East St. Louis, WR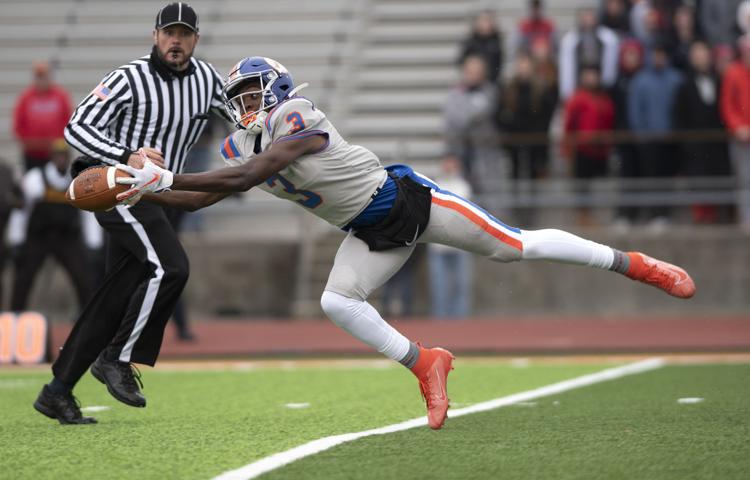 No. 4: Tyler Macon, East St. Louis, QB
No. 5: Gabriel Rubio, Lutheran St. Charles, DL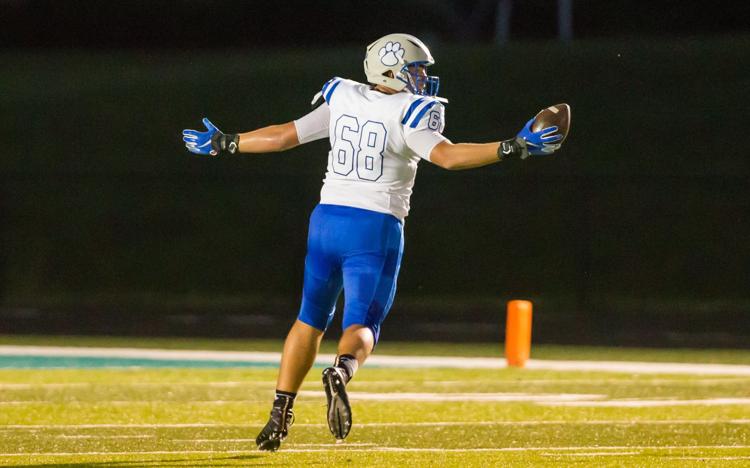 No. 6: Travion Ford, Lutheran North, DE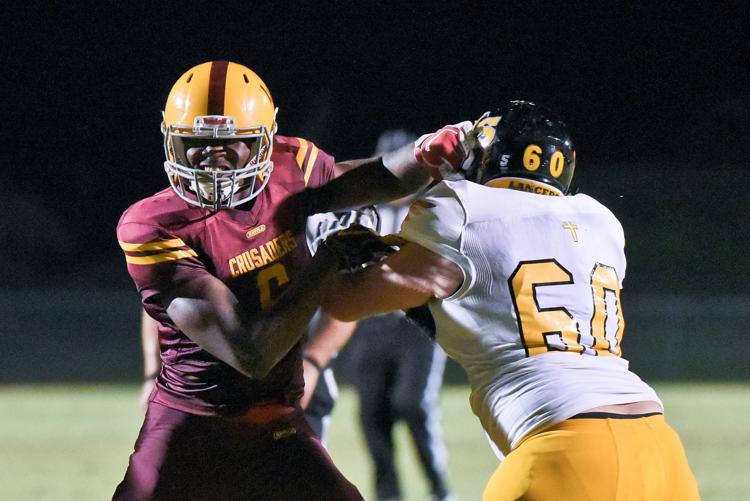 No. 7: Justin Johnson, Edwardsville, RB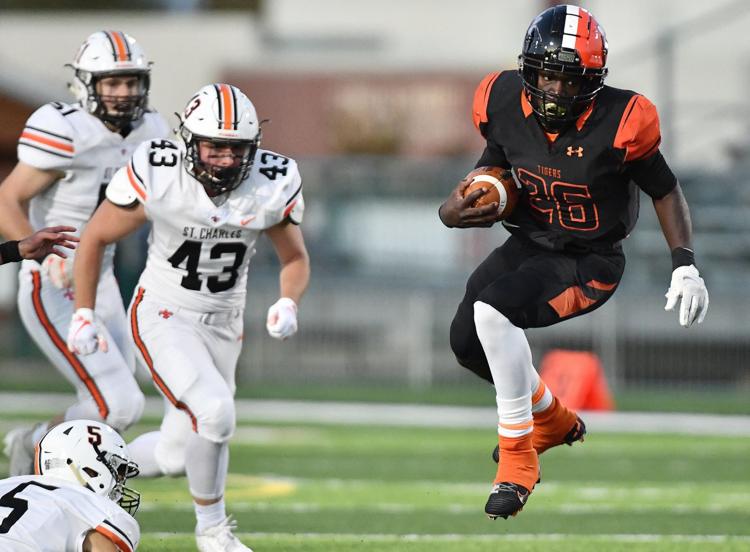 No. 8: Tyler Hibbler, Trinity, S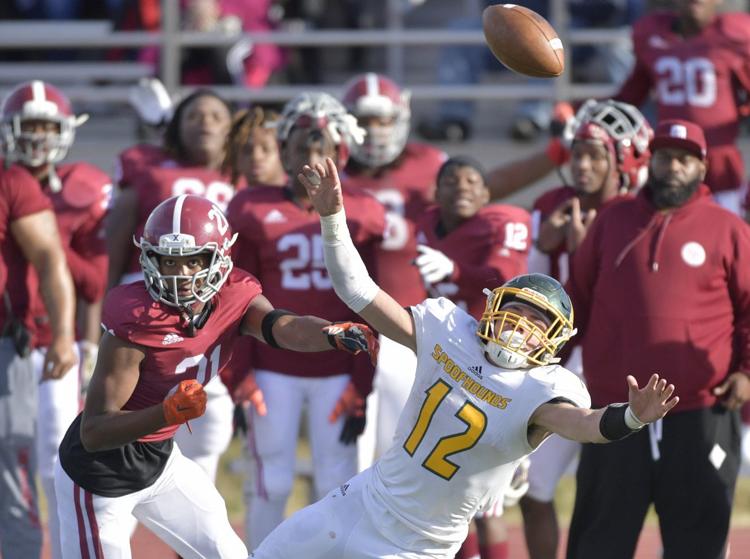 No. 9: Taj Butts, De Smet, RB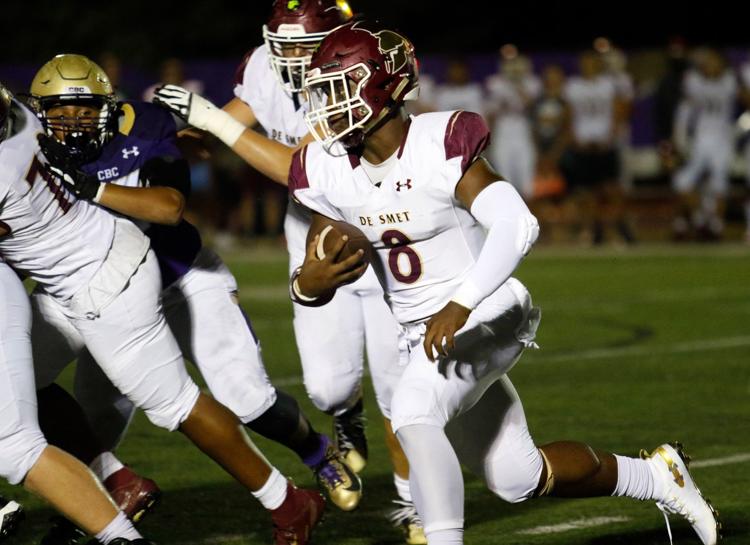 No. 10: Mekhi Wingo, De Smet, DL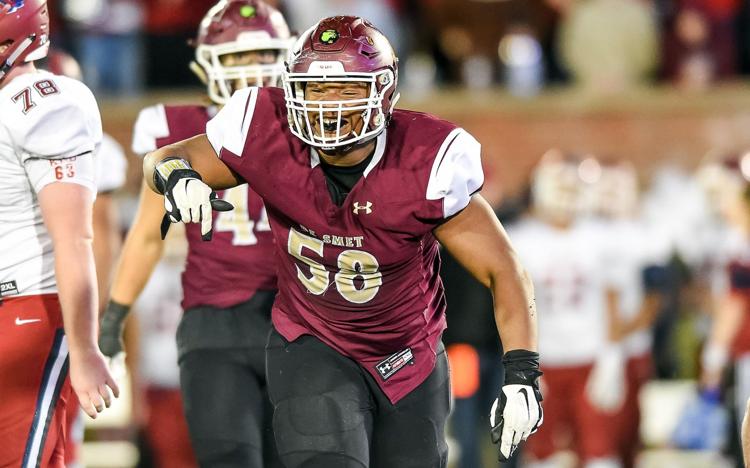 No. 11: Ryan Hoerstkamp, Washington, TE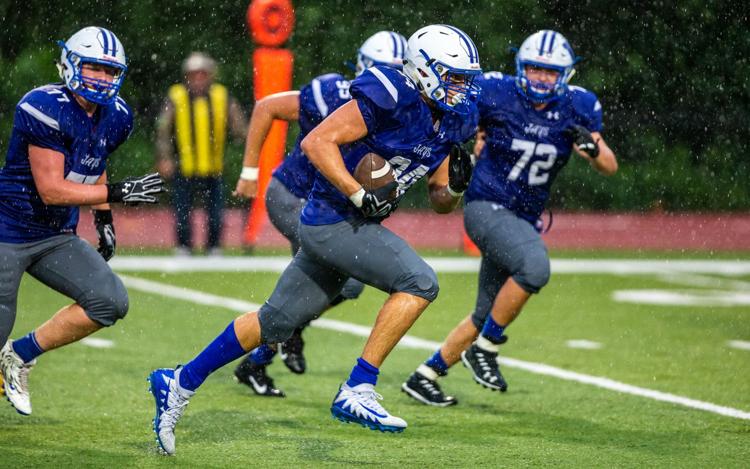 No. 12: Demetrius Cannon, Trinity, WR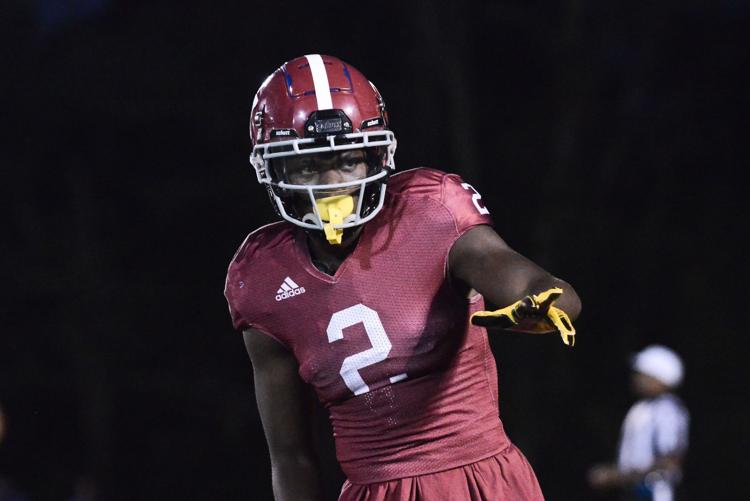 No. 13: Dakote Doyle-Robinson, De Smet, DL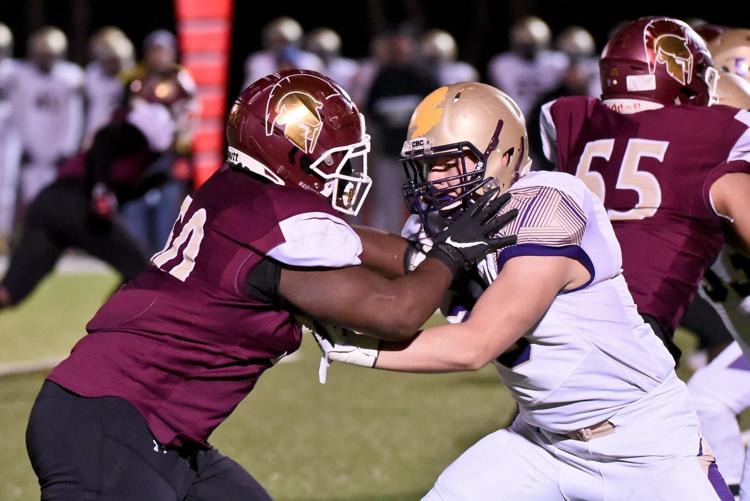 No. 14: Darez Snider, De Smet, RB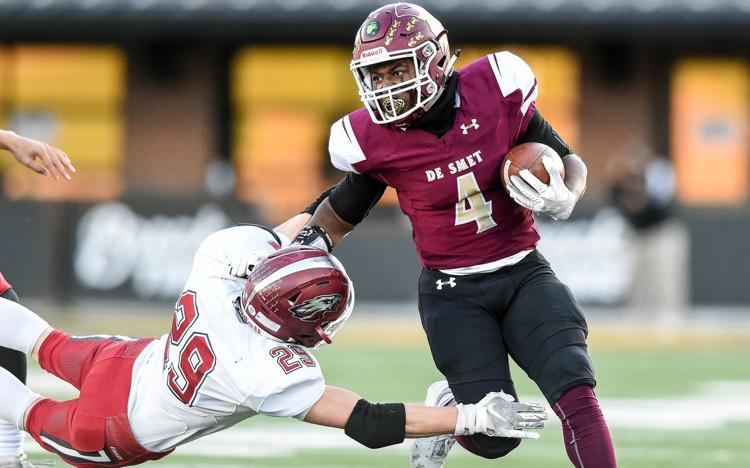 No. 15: Rico Barfield, De Smet, RB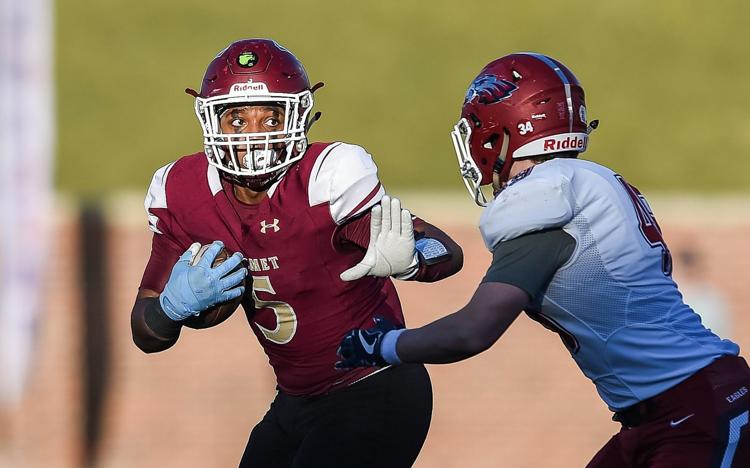 No. 16: Bill Jackson, Cardinal Ritter, RB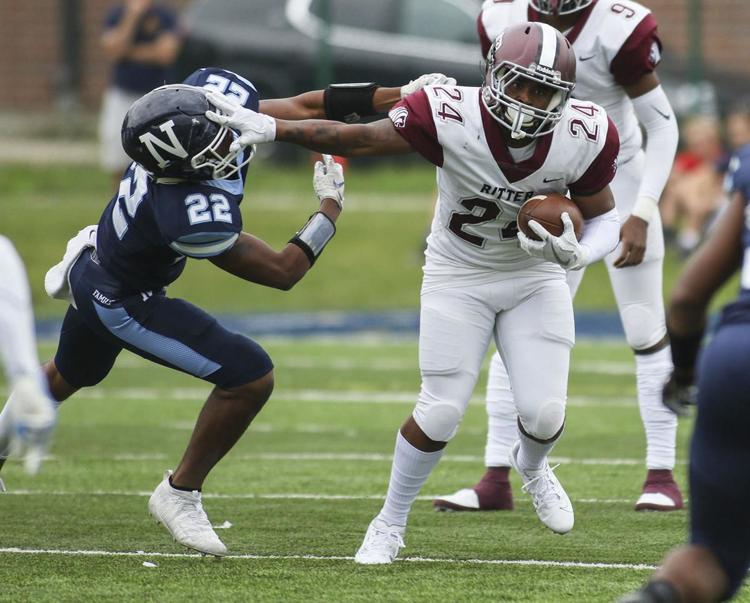 No. 17: Hutson Lillibridge, De Smet, OL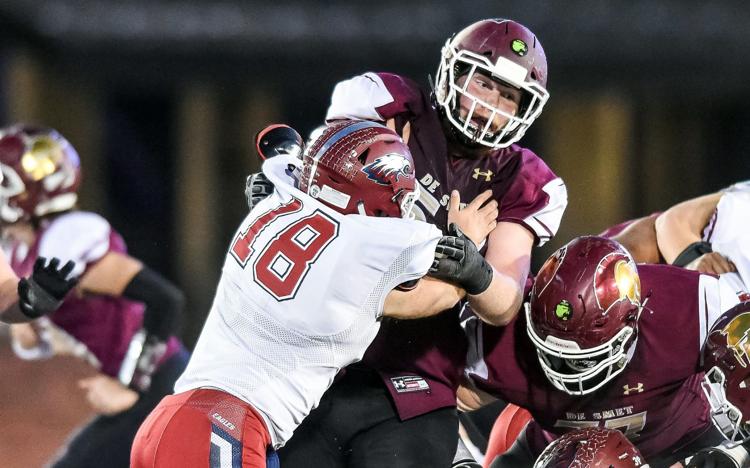 No. 18: Chevalier Brenson, CBC, WR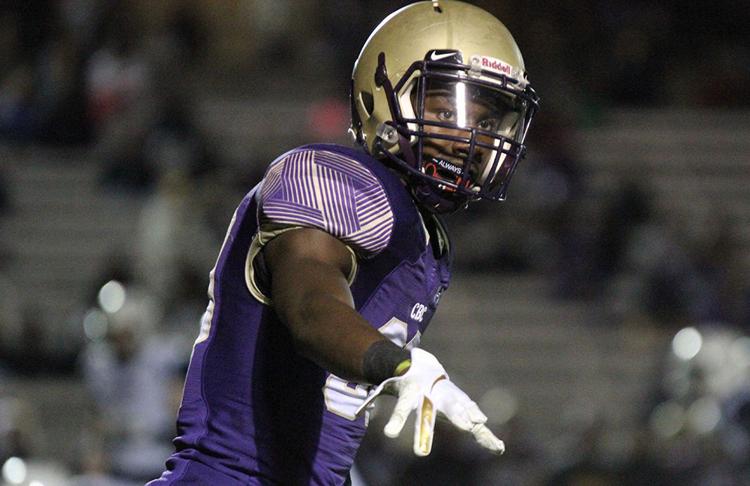 No. 19: Myles Norwood, Trinity, DB
No. 20: Logan Kopp, Lindbergh, ATH/MLB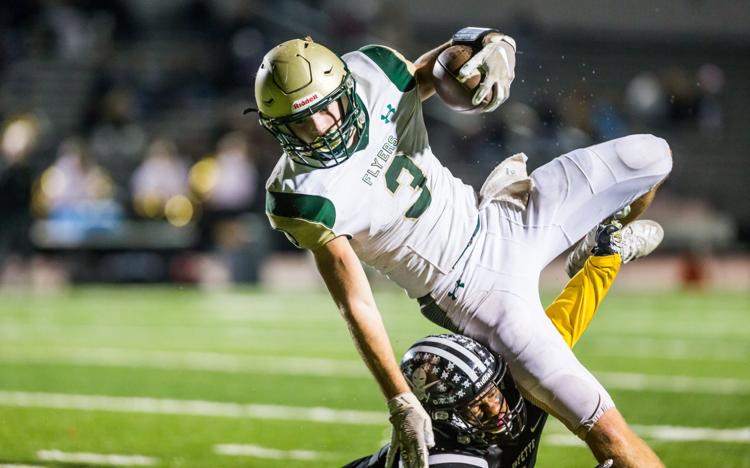 No. 21: Jordan Marshall, CBC, DB/S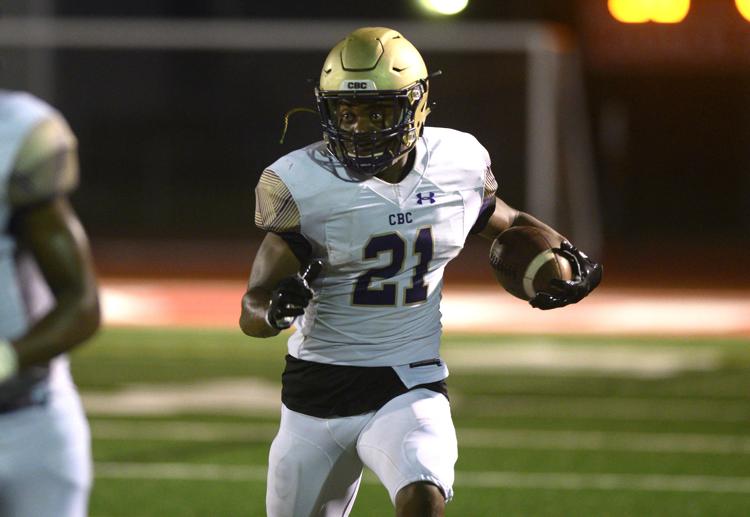 No. 22: Angelo Butts, McCluer North, WR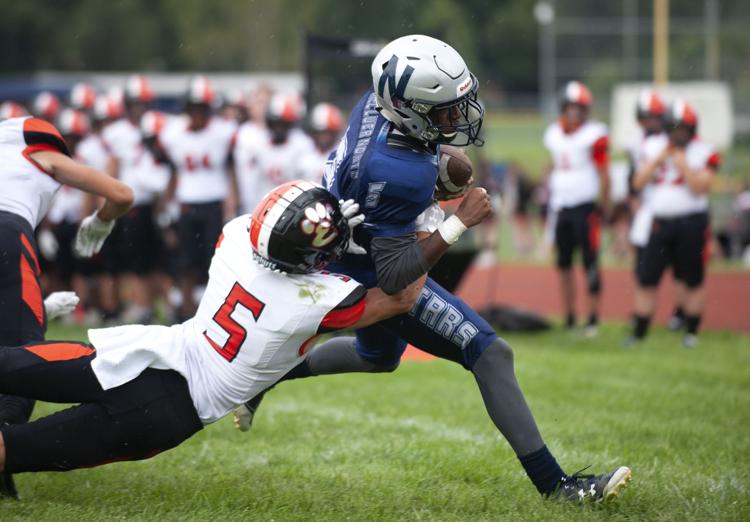 No. 23: Will Lee, Kirkwood, WR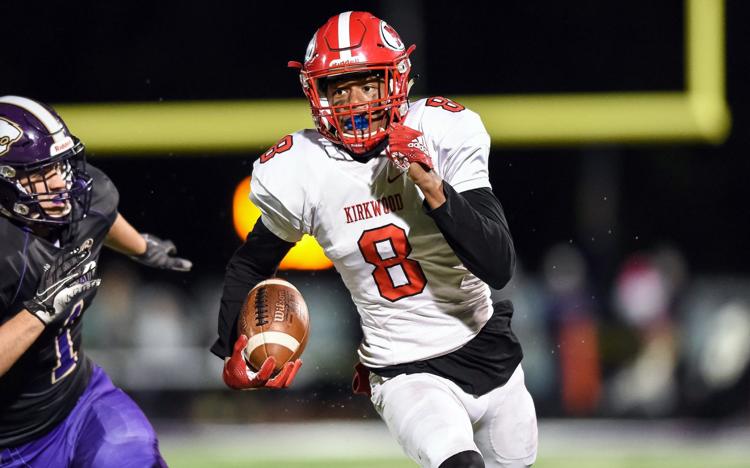 No. 24: Latrell Bonner, O'Fallon, S
No. 25: Kaden McMullen, O'Fallon Christian, QB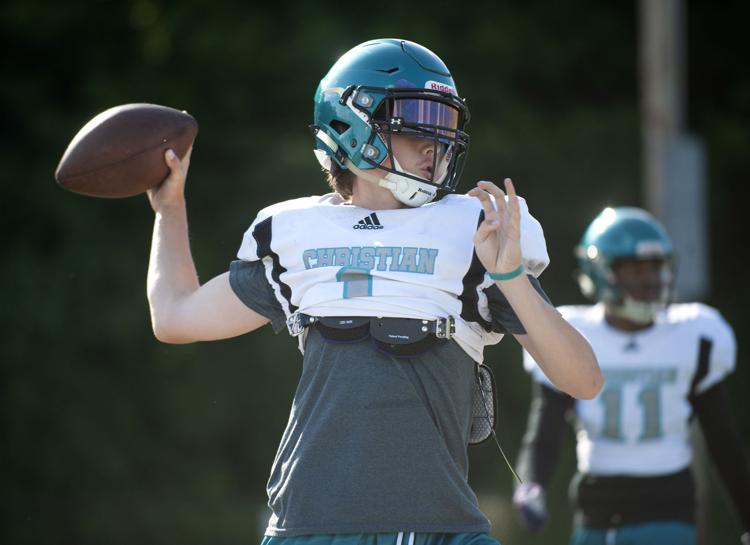 No. 26: Kyle Long, Hazelwood Central, OL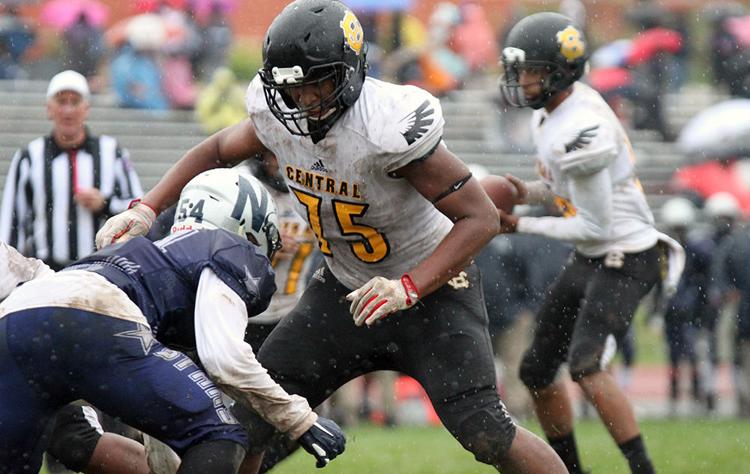 No. 27: Sam Buck, Highland, OL/DL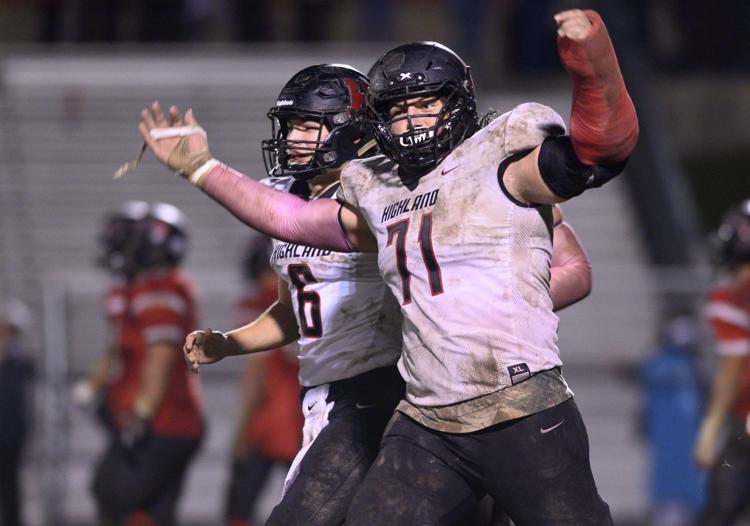 No. 28: Carter Davis, Eureka, QB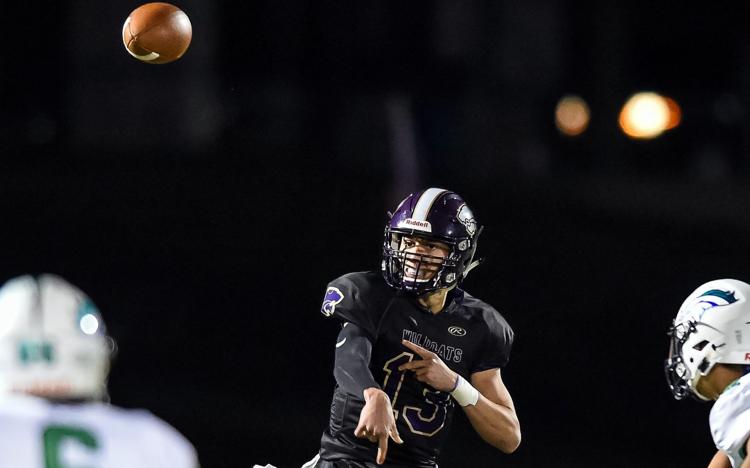 No. 29: Mali Walton, Parkway South, LB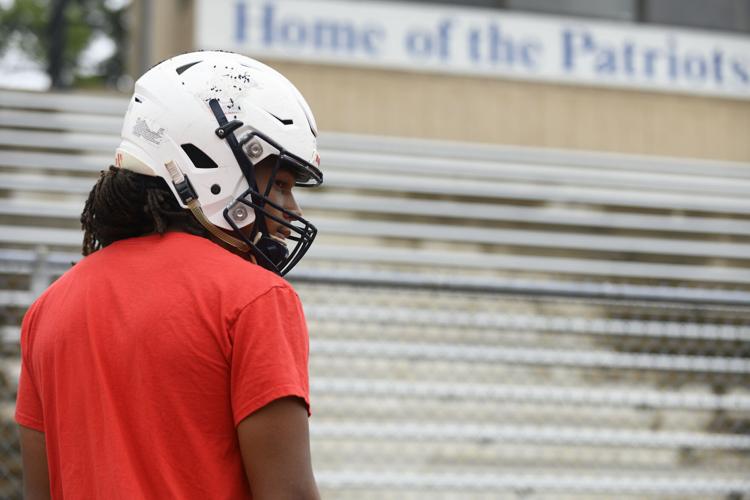 No. 30: Shawn Binford, Cahokia, DE/TE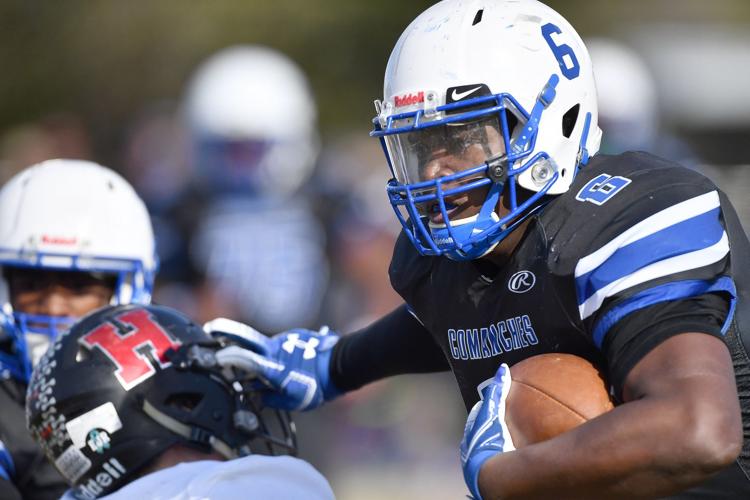 STLHighSchoolSports.com is the most comprehensive source of stats, scores and stories from any and all area high schools.