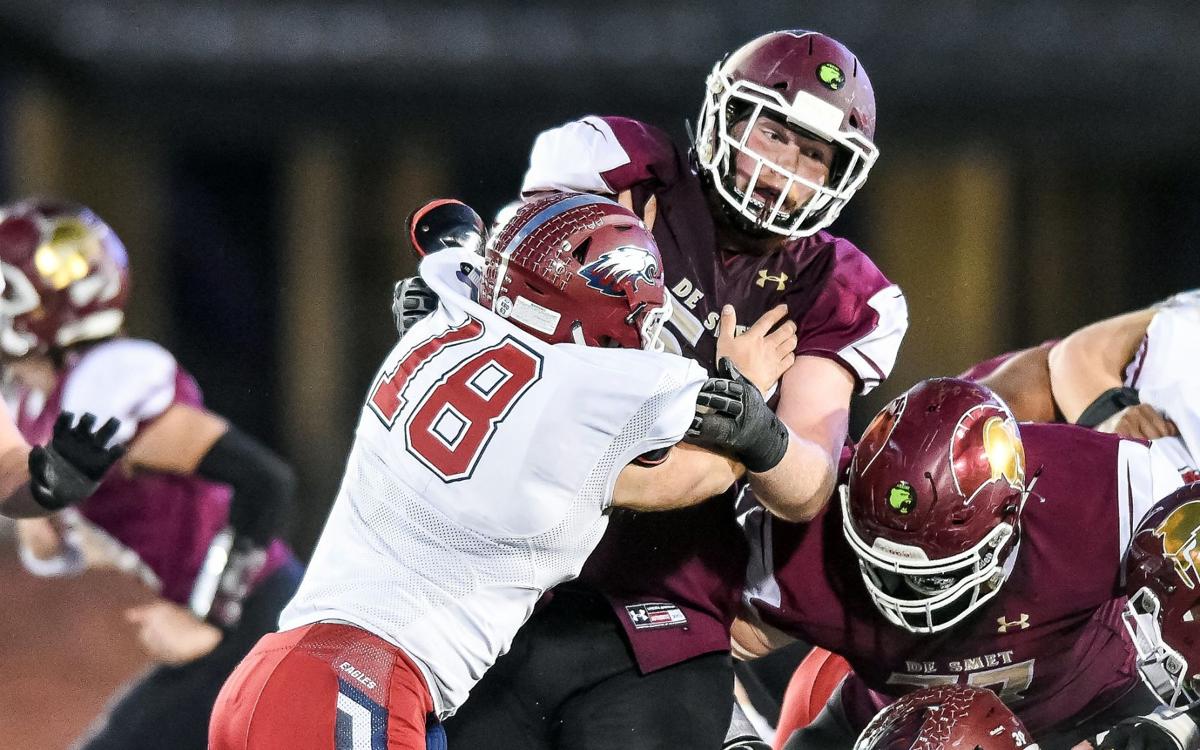 It led him into the kitchen.
"I gravitated to where the food was," Lillibridge said.
An offensive lineman for the De Smet football team, Lillibridge didn't get to be 6-foot-4 and 300 pounds by skipping meals. Preparing and sharing food has become one of his many talents. He started out young, helping his grandmother.
Last Thanksgiving, Lillibridge tackled cooking the family turkey. He brined that bird for two days, slathered on an array of spices and roasted it just right.
To take his lunch to another level, Lillibridge prepares his meals in advance.
Bologna and cheese and white?
His favorite is enchiladas on corn tortillas with cilantro rice.
"Sometimes a good meal can push you through the rest of your day," Lillibridge said.
The No. 17 prospect on the Post-Dispatch Super 30 preseason countdown of the area's top seniors, Lillibridge said the culinary scene in New Orleans wasn't an overriding reason why he verbally committed Saturday to Tulane University.
Lillibridge, 17, had other offers that included Central Michigan, Georgetown, Illinois, Indiana, Indiana State, Kansas, Kent State, Lindenwood, Louisville, Missouri State, Ohio, South Dakota, UT-Martin, Western Illinois and Western Michigan
Like the rest of the class of 2021, Lillibridge is in an unprecedented predicament because of the coronavirus pandemic. There have been no official campus visits for recruits, no in-home visits for college coaches and no camps or combines to help college programs evaluate talent.
Lillibridge said he looked at the program's recent past as an indicator of where it has been and where he believes it is headed. He said he traveled to New Orleans to get a look at the campus even if he couldn't meet and greet the coaching staff.
"(Making a choice) was pretty tough," Lillibridge said. "I had to do a lot of the research on my own."
One of the biggest factors in his decision to commit was Tulane's academic track will allow him to finish up his undergraduate degree in three years and get his master's degree in five. The access to so much education in a short amount of time and have his football skills pay those bills was too much to pass up. When he graduates, he won't be overwhelmed with student loans.
"That's huge," Lillibridge said.
Navigating the workload that is required to play high-level football while attempting to graduate early is no picnic but will not be new for Lillibridge. He's set to graduate from De Smet in December and will enroll at Tulane for the spring semester. He does not have any intention on changing that plan should De Smet not play football this fall due to COVID-19 and if Missouri moves football into the spring.
"I decided that a while ago," Lillibridge said. "I had to start that freshman year. This has been in motion for a long time."
There are a litany of hoops and hurdles to clear for a student to graduate early from De Smet. Lillibridge took summer classes. As a junior he didn't have any study halls. His academic course load was rigorous as he took advanced placement courses in English, physics, statistics and honors pre-calculus.
That would be a daunting task for any student. Lillibridge had the added degree of difficulty of being an athlete. To accommodate his academic and athletic responsibilities, Lillibridge structured his day in a way to maximize his time.
He would get up at 5 a.m. and arrive at De Smet around 6. He'd get in his weightlifting work and be showered around 7:30 with an hour to knock out any homework he didn't get to before school started. There were some bumps in the road, usually after a hard week on the football field and Lillibridge needed a few extra hours of sleep.
"The teachers have been great, they were flexible," Lillibridge said. "I only asked for two or three extensions and they were all granted. If you show you're giving effort, people are more willing to be lenient with you."
Sleep is something Lillibridge can't live without. He built his schedule around making sure he gets enough of it every night. He's usually in bed by 9 p.m. during the season, but there were some days when he knocked out his schoolwork and could slip under the covers even earlier.
"Those 8:15 nights I was so excited," Lillibridge said. "You get that nice shuteye and wake up feeling like a million dollars."
Working out, eating healthy, getting plenty of rest and being on top of his schoolwork are foundational parts of how Lillibridge goes about his life. They helped him become a starter on the De Smet varsity as a freshman. They helped him become an invaluable piece during the Spartans' run to the Class 6 state championship last November. Lillibridge played all five positions on the offensive line as a sophomore. As a junior he spent most of his time at guard but would push out to tackle when asked.
"He's been a stalwart on the offensive line," De Smet coach Robert Steeples said. "His versatility opens up opportunities for his teammates."
Having a player like Lillibridge is such a blessing for the coaching staff. When injuries happen, as they do in football, the Spartans can plug the hole with their best reserve lineman regardless if he's a guard, tackle or center because Lillibridge can move to make it work.
This season, should he get the chance to play, Lillibridge is poised to really show his full capabilities. Steeples said Lillibridge's maturation from young, quiet kid to senior leader has been impressive.
"He showed up (to summer workouts) in the best shape of his life," Steeples said. "His voice has grown with his development."
2020-21 Post-Dispatch preseason Super 30 countdown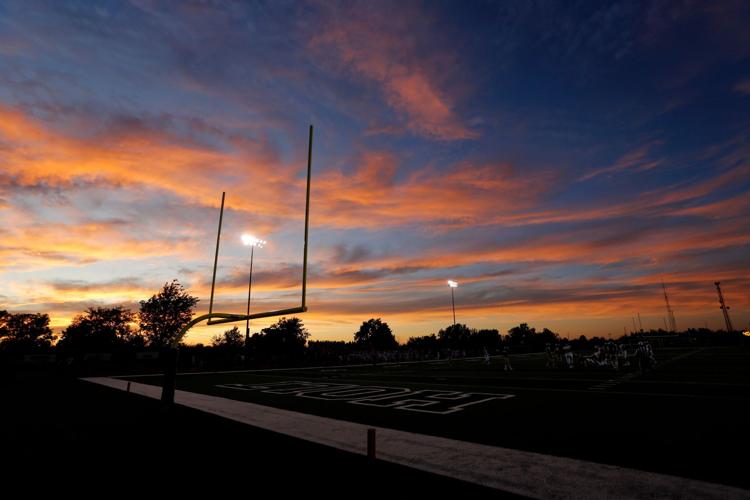 No. 1: Jakailin Johnson, De Smet, DB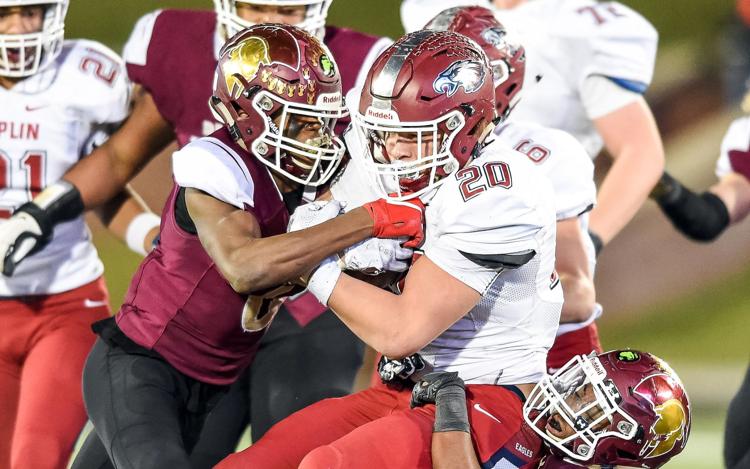 No. 2: Dominic Lovett, East St. Louis, WR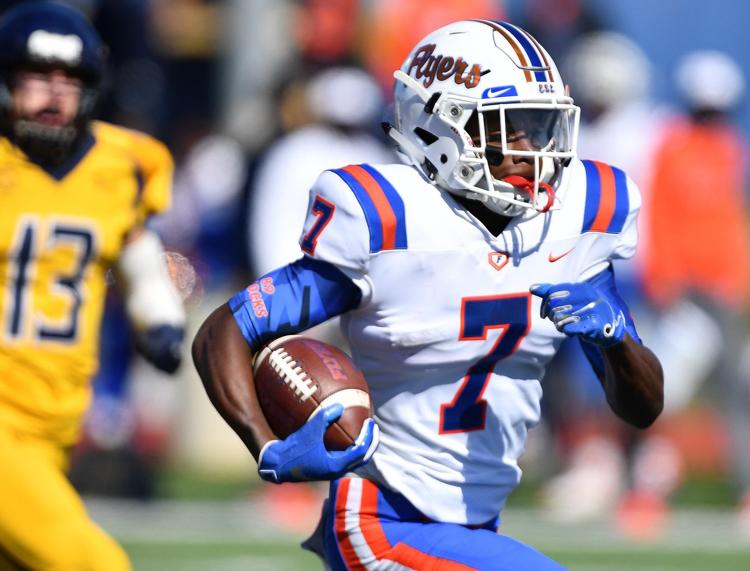 No. 3: Keontez Lewis, East St. Louis, WR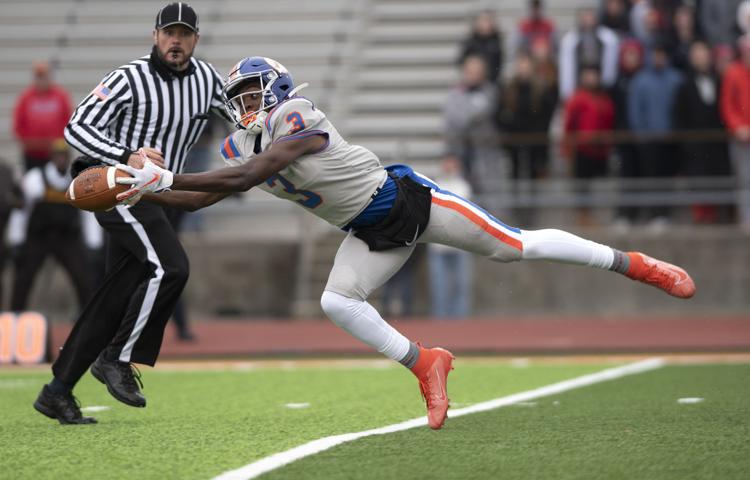 No. 4: Tyler Macon, East St. Louis, QB
No. 5: Gabriel Rubio, Lutheran St. Charles, DL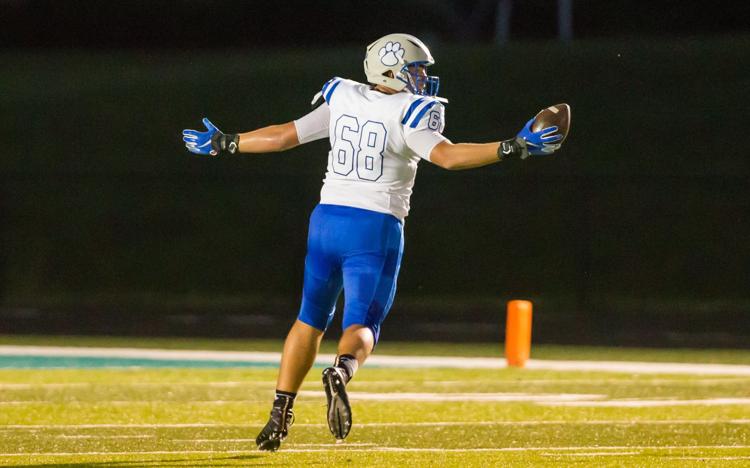 No. 6: Travion Ford, Lutheran North, DE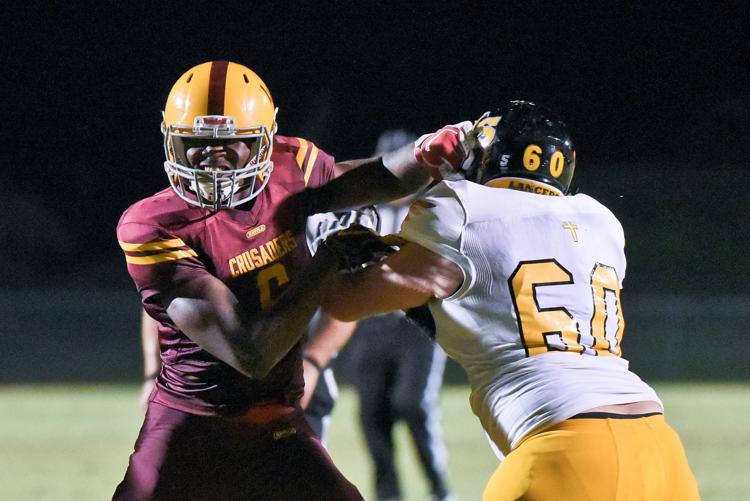 No. 7: Justin Johnson, Edwardsville, RB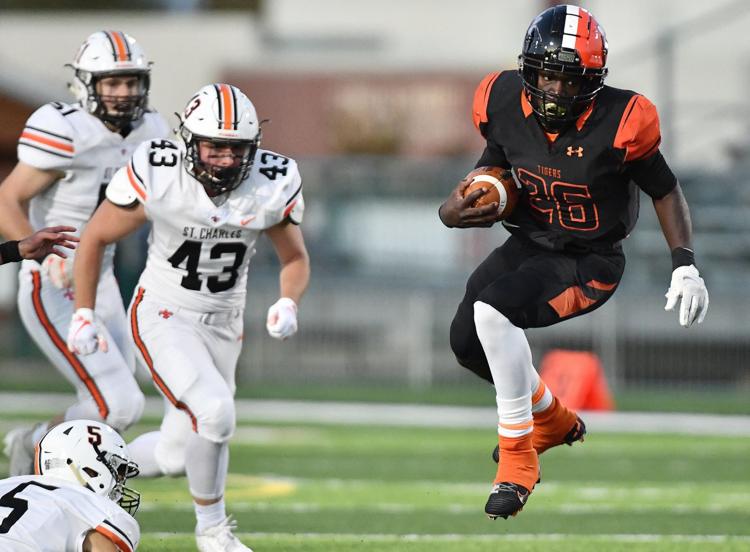 No. 8: Tyler Hibbler, Trinity, S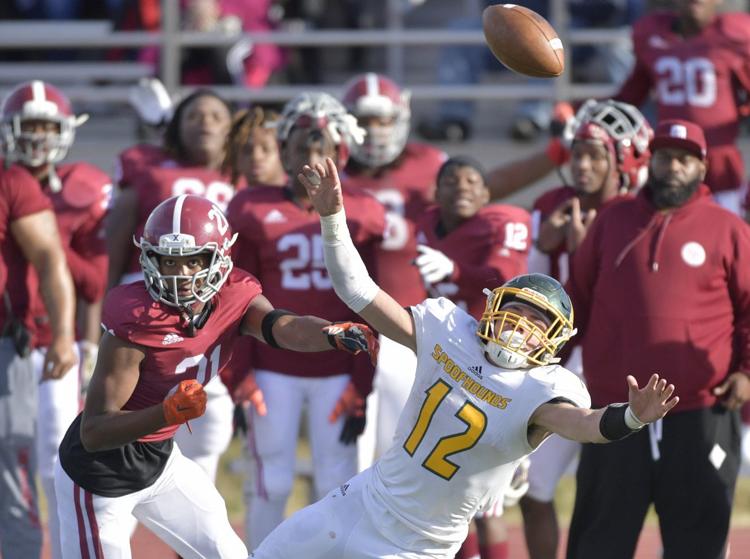 No. 9: Taj Butts, De Smet, RB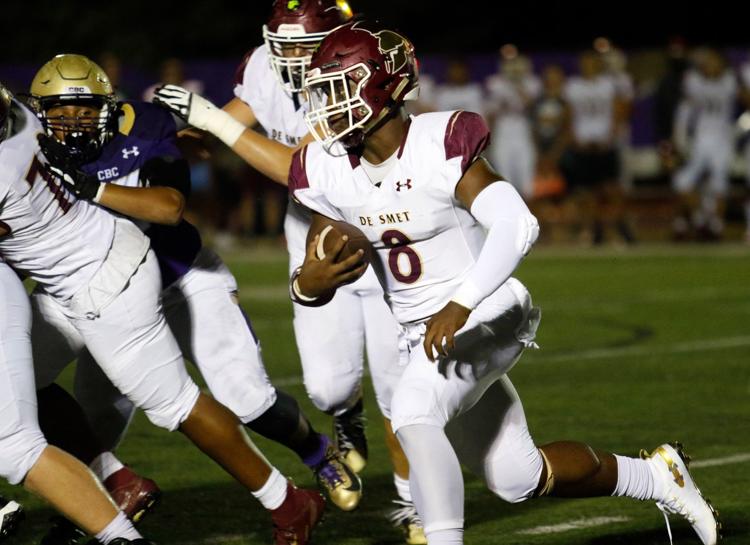 No. 10: Mekhi Wingo, De Smet, DL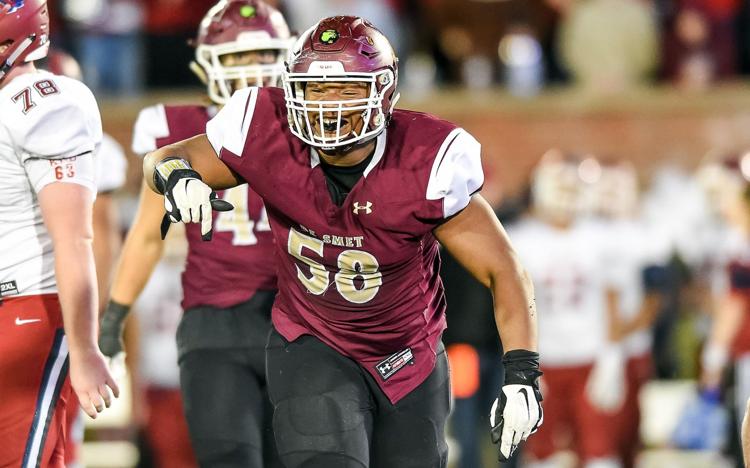 No. 11: Ryan Hoerstkamp, Washington, TE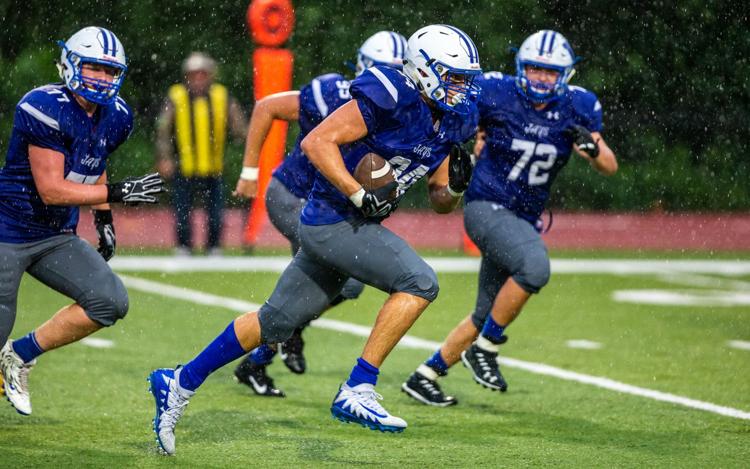 No. 12: Demetrius Cannon, Trinity, WR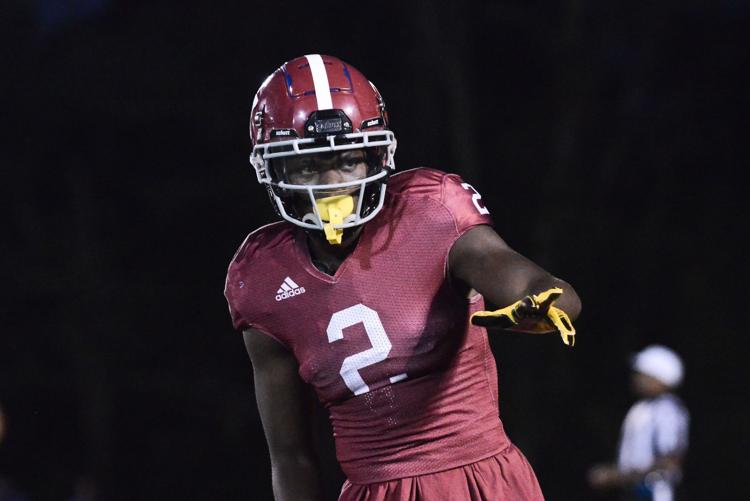 No. 13: Dakote Doyle-Robinson, De Smet, DL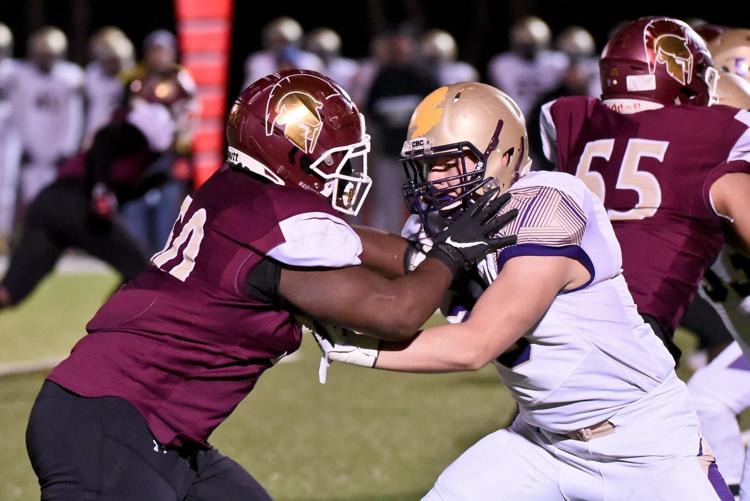 No. 14: Darez Snider, De Smet, RB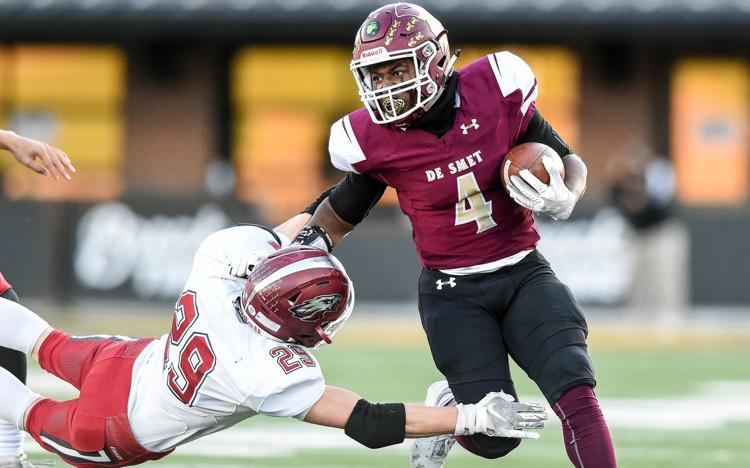 No. 15: Rico Barfield, De Smet, RB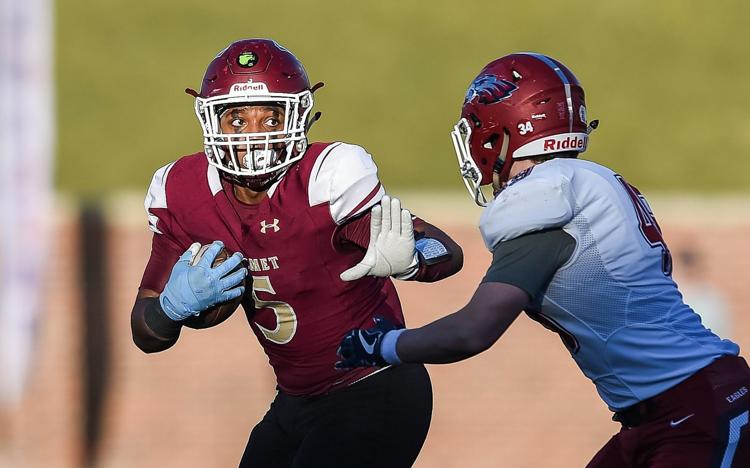 No. 16: Bill Jackson, Cardinal Ritter, RB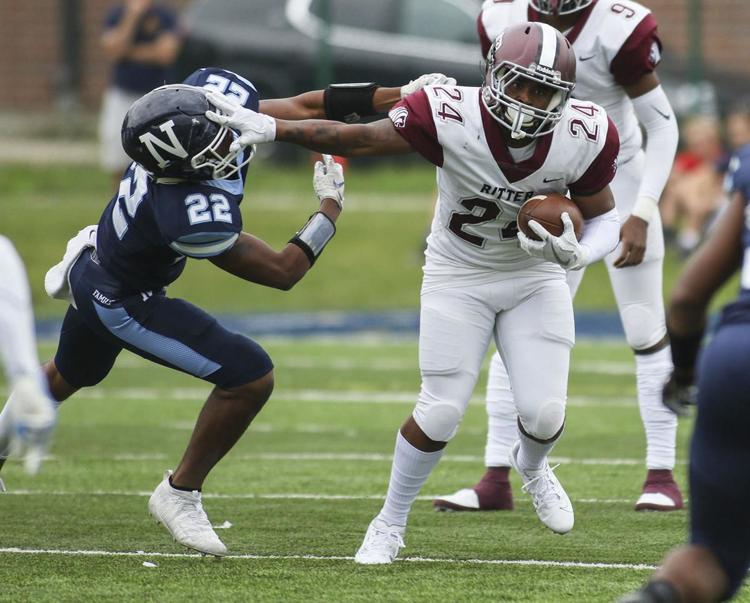 No. 17: Hutson Lillibridge, De Smet, OL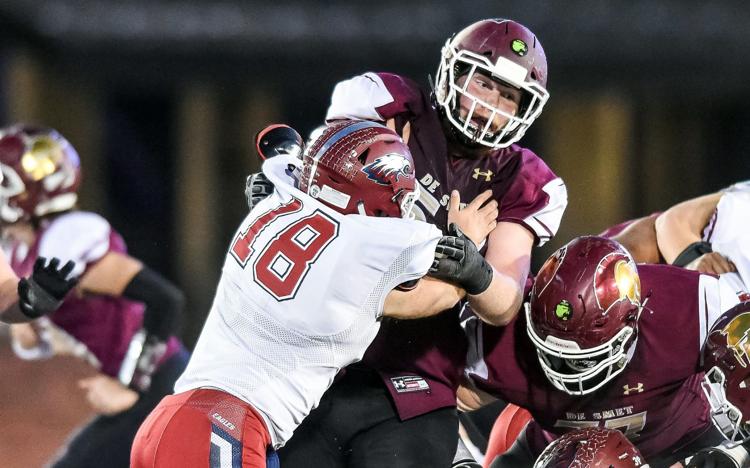 No. 18: Chevalier Brenson, CBC, WR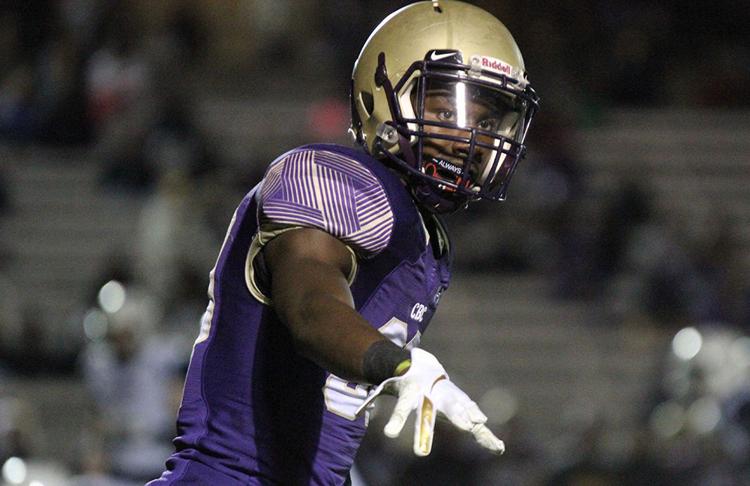 No. 19: Myles Norwood, Trinity, DB
No. 20: Logan Kopp, Lindbergh, ATH/MLB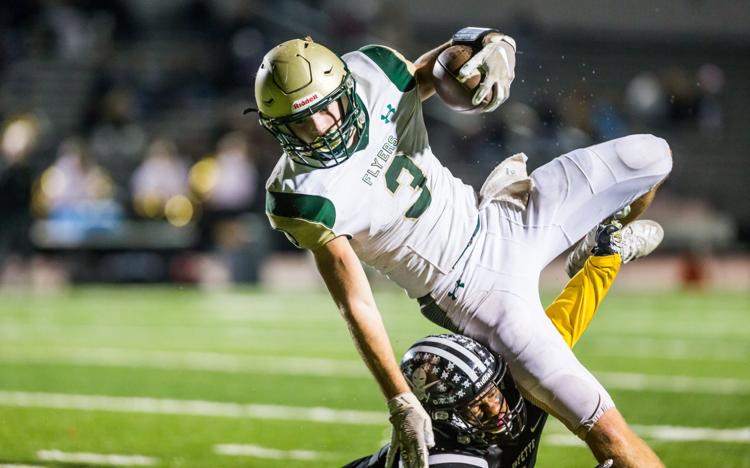 No. 21: Jordan Marshall, CBC, DB/S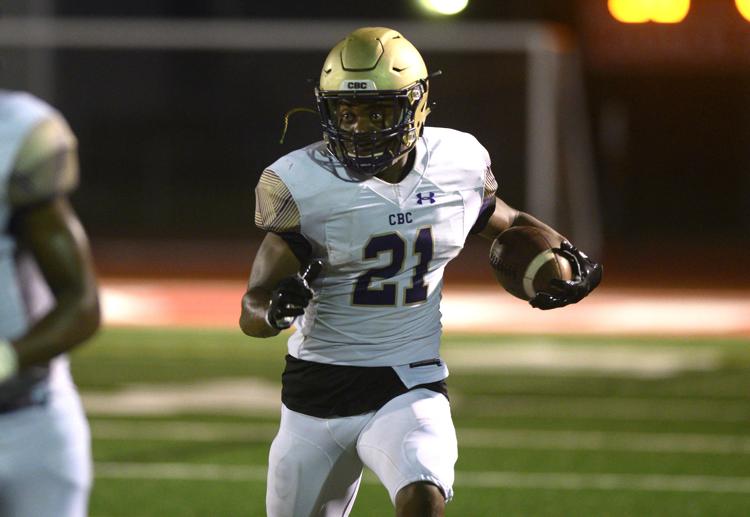 No. 22: Angelo Butts, McCluer North, WR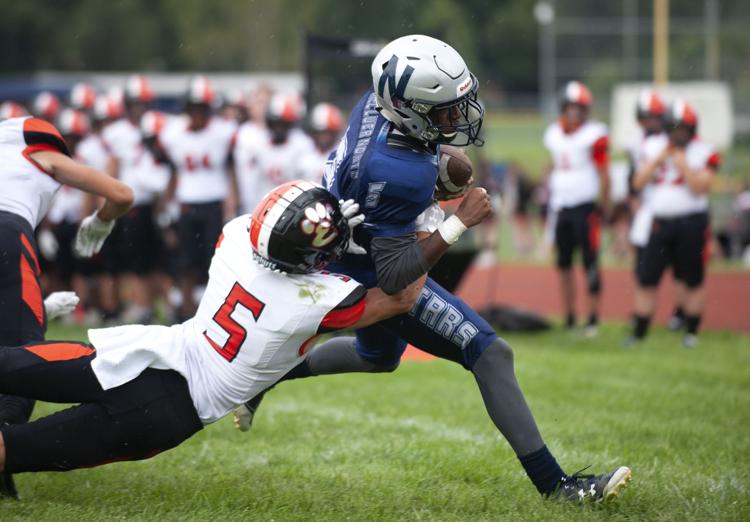 No. 23: Will Lee, Kirkwood, WR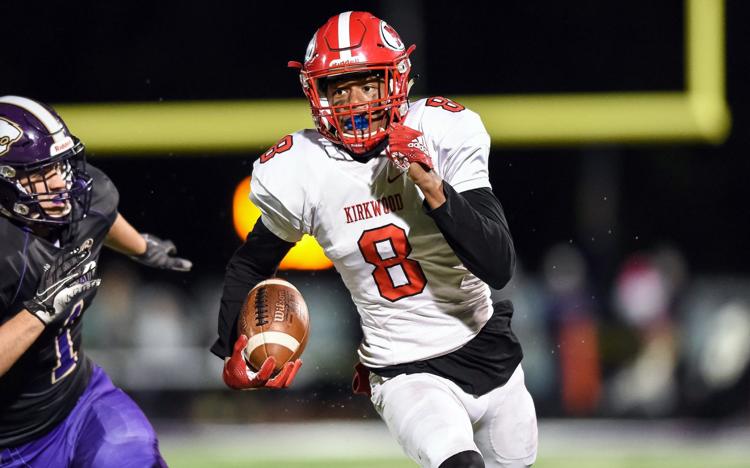 No. 24: Latrell Bonner, O'Fallon, S
No. 25: Kaden McMullen, O'Fallon Christian, QB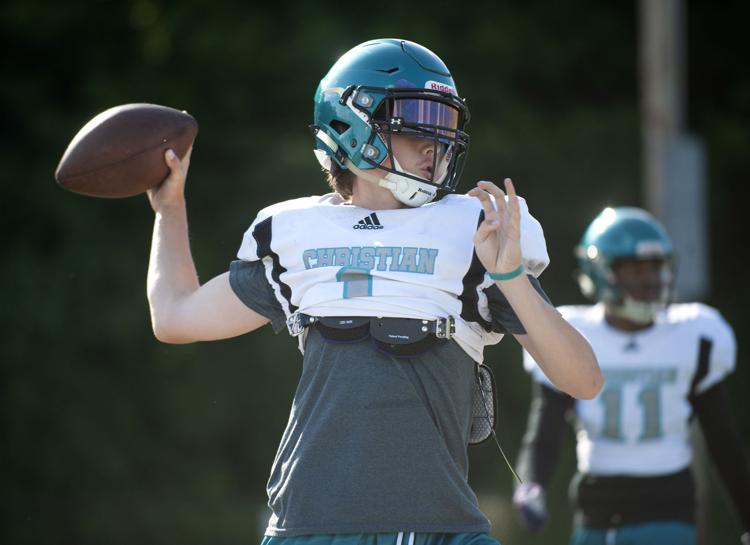 No. 26: Kyle Long, Hazelwood Central, OL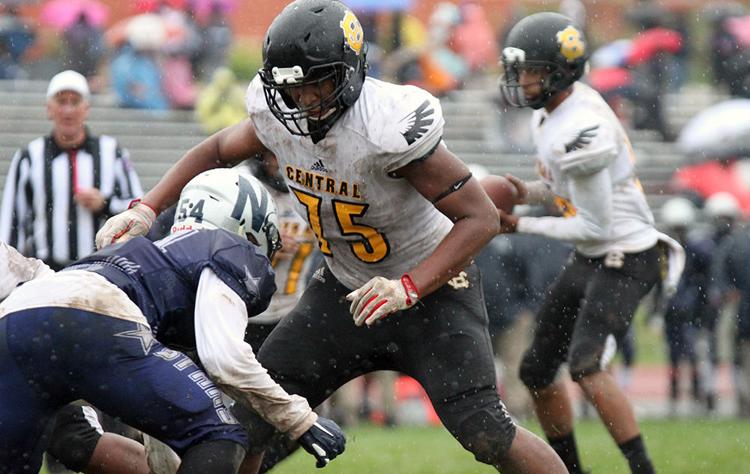 No. 27: Sam Buck, Highland, OL/DL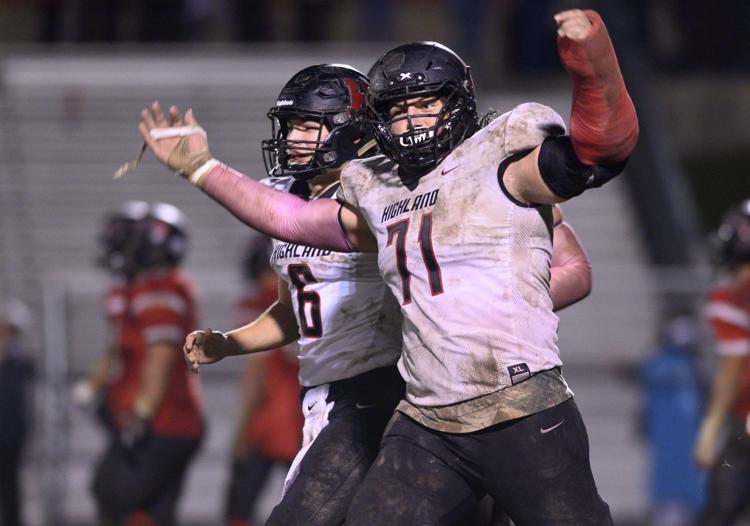 No. 28: Carter Davis, Eureka, QB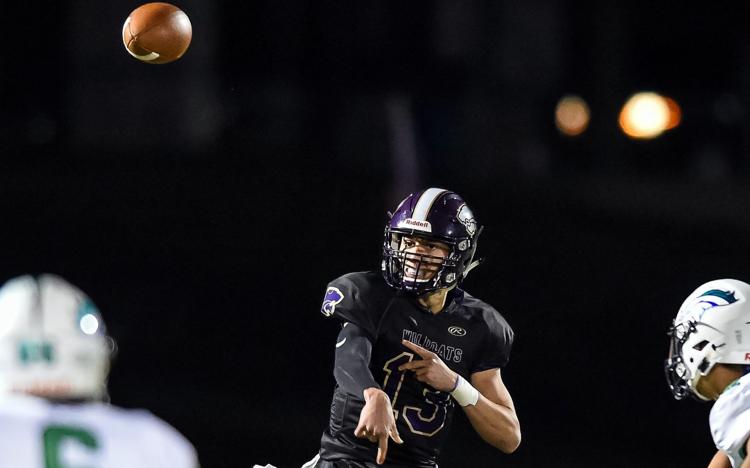 No. 29: Mali Walton, Parkway South, LB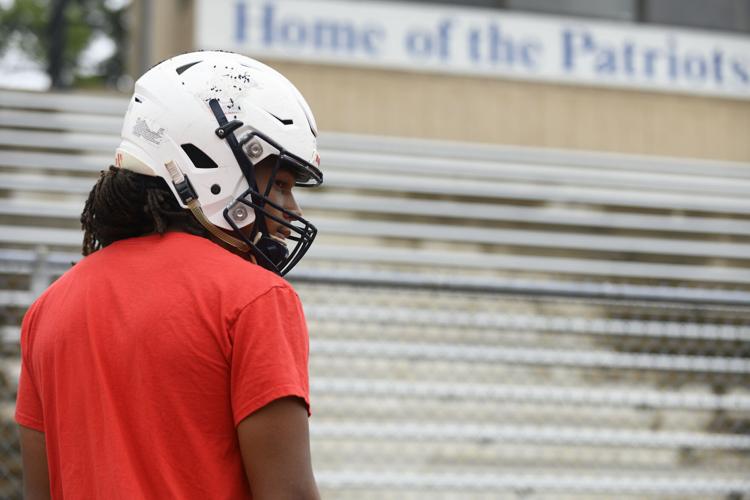 No. 30: Shawn Binford, Cahokia, DE/TE