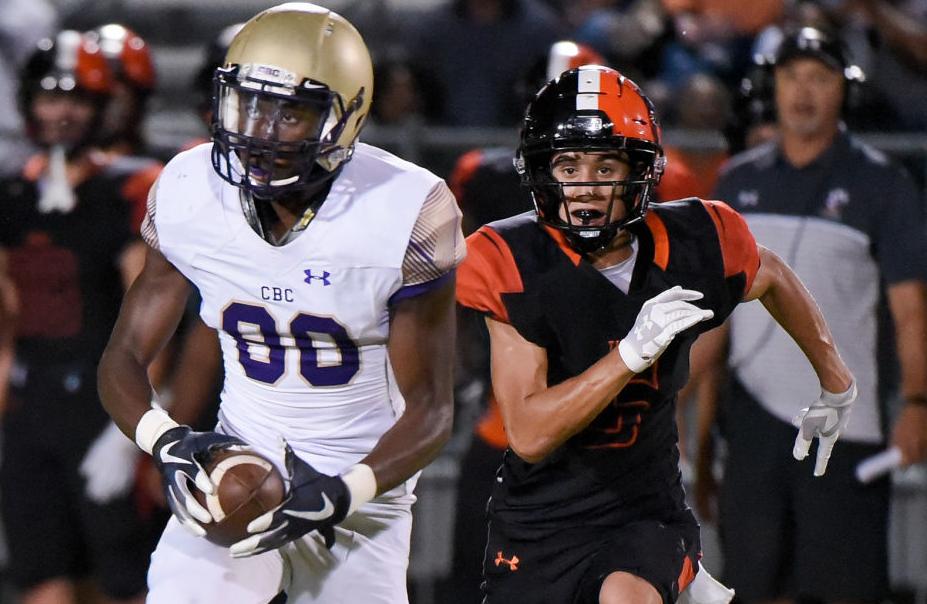 As the coronavirus pandemic continues to uproot the norms of everyday life, Chevalier Brenson has a simple philosophy for complex times.
"Anything can happen with corona," he said. "We don't know what's going to happen."
A senior receiver for the CBC football team, Brenson doesn't know if he'll get to play football his senior year. On Friday the Metro Catholic Conference, which includes CBC, announced it would not start fall sports practices Monday when they are allowed and is in a holding pattern. Eleven states, including Illinois and the District of Columbia all have moved football out of fall in an attempt to have a season should conditions improve.
Brenson, 17, has no idea what lies ahead, but that hasn't stopped him from preparing to be at his best the next time he steps on the field.
"The corona is not an excuse to be lazy," Brenson said. "You can go in your back yard, you can do pushups in your house, anything is possible. If we do have a season we'll see who's been working and who's been slacking off."
Brenson, No. 18 on the Post-Dispatch Super 30 preseason countdown of the area's top senior prospects, is fully prepared to show just how far he's come since his junior year. The 6-foot-4 and 200-pound receiver caught 44 passes for 676 yards and seven touchdowns in his first season with the Cadets. He transferred to CBC from O'Fallon Christian late in the fall of his sophomore year.
CBC coach Scott Pingel said the growth Brenson has shown in his time with the program has been impressive.
"We run a pretty complex offense and for him to pick it up as fast as he did, the game comes natural to him," Pingel said.
Blessed with good size and sticky hands, Brenson made plays in the past based on his athleticism and natural gifts. This offseason he drilled down on the small things that make a big difference at the position.
"He's playing wideout now," Pingel said. "He's learned how to set up guys, how to get in and out of his routes."
It's high praise from Pingel, who knows a thing or two about the position. An All-America selection at Westminster College, Pingel broke Jerry Rice's all-time career reception record in 1999 and set six other NCAA all-division receiving records, including most touchdowns (75), career yards (6,108) and receptions per game (13.6). He ended his career with a then-record 436 receptions.
Brenson is on the cusp of announcing where he will continue his academic and athletic career. He said he will verbally commit Monday afternoon. Brenson has trimmed his robust list of more than 20 scholarship offers to a final six that includes Ball State, Colorado State, Illinois, Kansas State, Memphis and Toledo.
I will be committing August 10th at 3pm CST !

— Chevalier "karate" Brenson (@chevalierbren) August 8, 2020
Figuring out where he'd like to go has not been easy. The entire class of 2021 has been put in an unprecedented situation by COVID-19. There have been no official campus visits for recruits, in-home recruiting visits for coaches or camps and combines of any kind that have been such a vital part of the modern recruiting experience. Instead the current seniors must forge ahead with Facetime and Zoom calls and virtual visits.
"It's hard, nobody has even experienced this before," Brenson said. "You're going to have to make a decision. You have to look at the bright side. One of the best things you can do is find a home."
When the pandemic all but shut down what would have been a busy summer for Brenson, he decided to spend his time being productive as possible. These days you can find him working out or just plain working. He landed his first job at Domino's Pizza. He does everything except actually delivering the pizzas. You have to be 18 to do that. Brenson said he was ready to do something for himself.
"My mom spoils me, actually both of my parents spoil me. I wanted to get a job and get it on my own," he said. "When I was doing what a typical teenager does, I was always asking for money. I wanted to go get it myself."
It's that mentality that has driven Brenson in these uncertain times. No one knows what tomorrow might bring, especially now, so be ready for it.
And be ready to change if you must.
Roll with it, because that's all you can do.
"You most definitely have to have a Plan B now," Brenson said.
2020-21 Post-Dispatch Super 30 preseason countdown
2020-21 Post-Dispatch preseason Super 30 countdown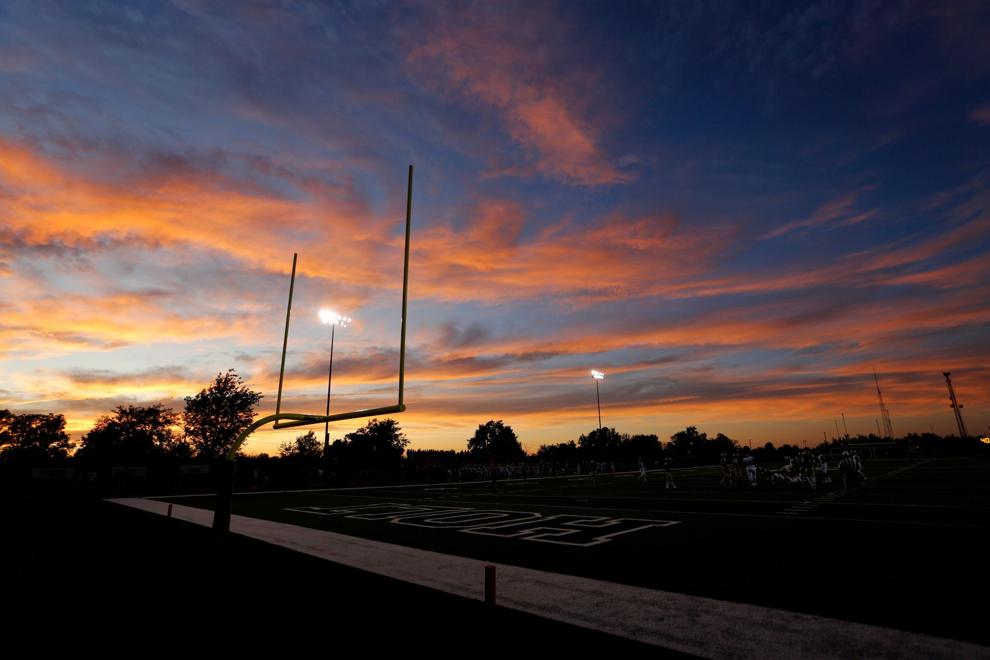 No. 1: Jakailin Johnson, De Smet, DB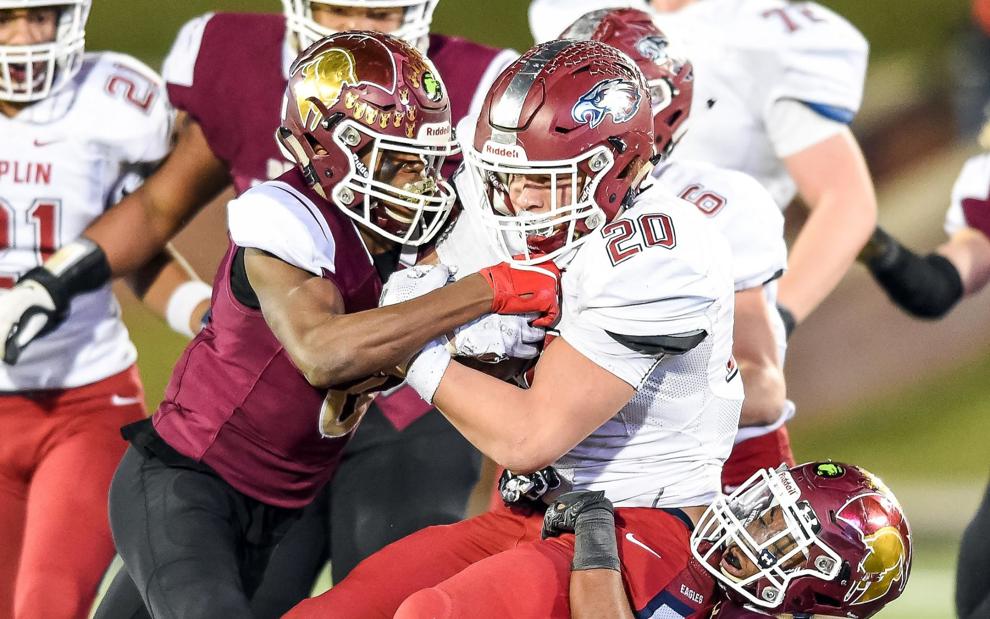 No. 2: Dominic Lovett, East St. Louis, WR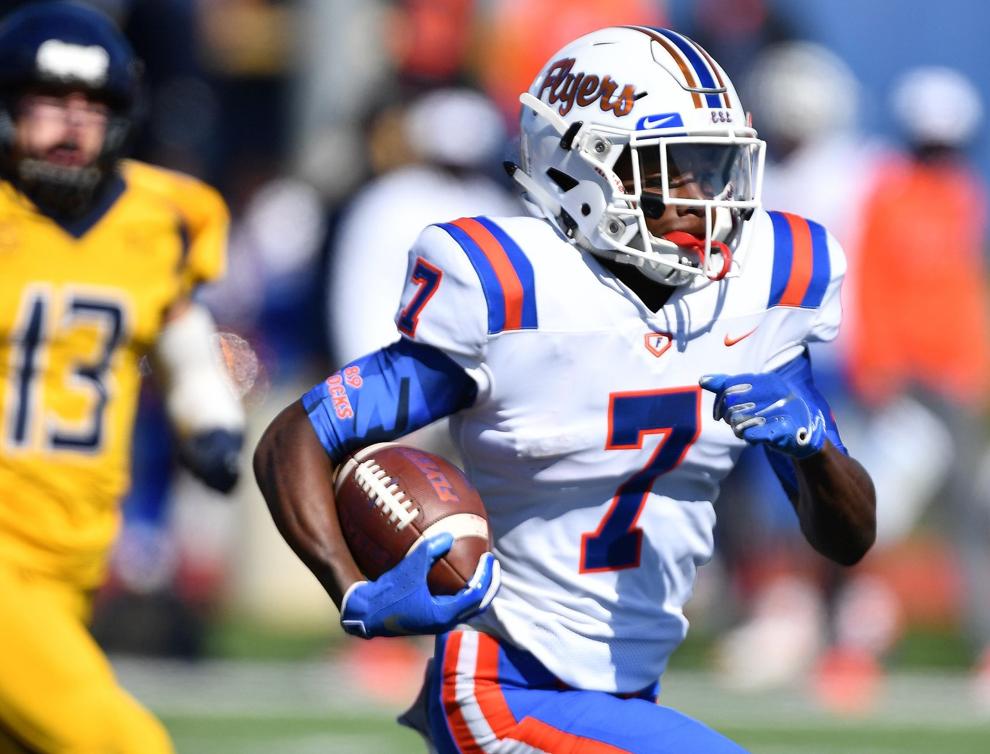 No. 3: Keontez Lewis, East St. Louis, WR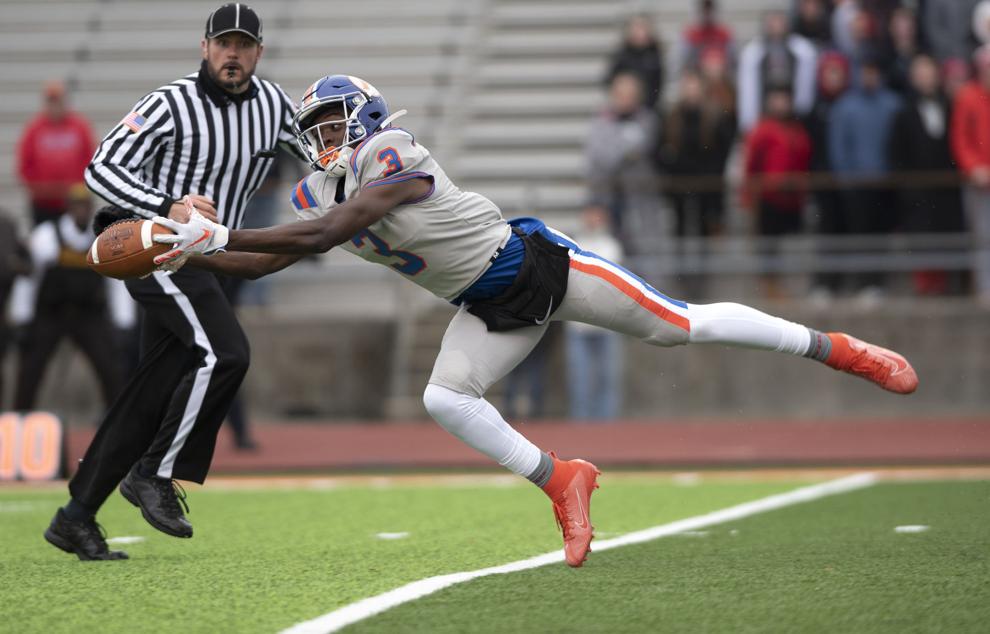 No. 4: Tyler Macon, East St. Louis, QB
No. 5: Gabriel Rubio, Lutheran St. Charles, DL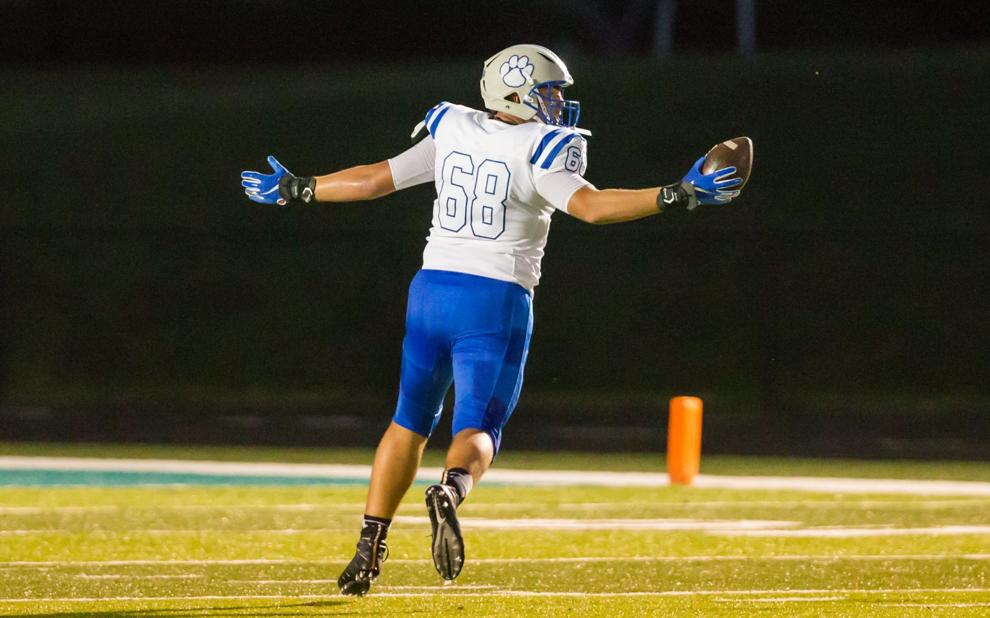 No. 6: Travion Ford, Lutheran North, DE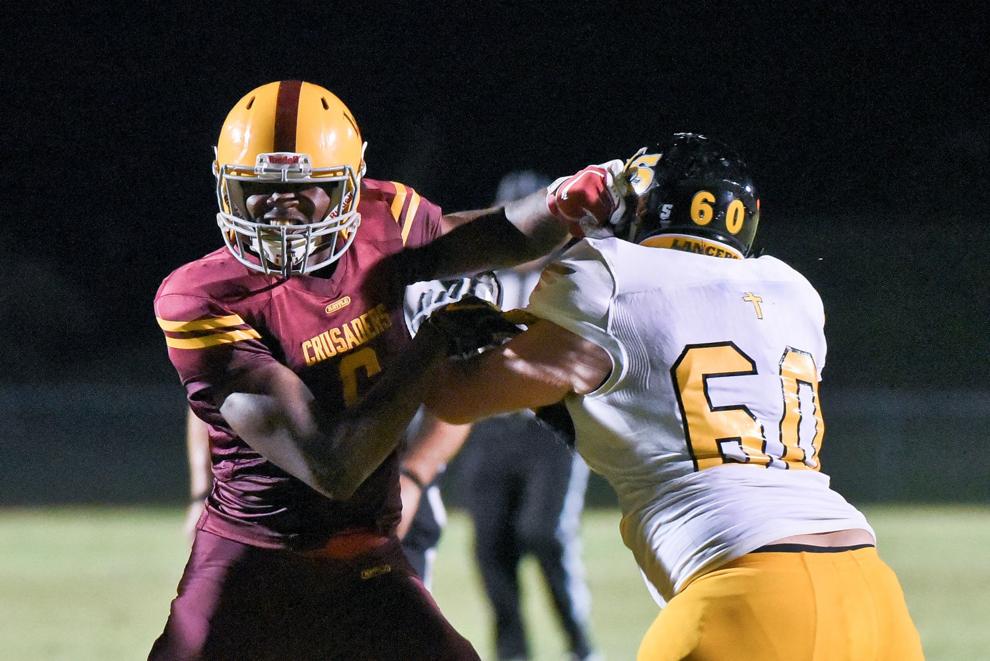 No. 7: Justin Johnson, Edwardsville, RB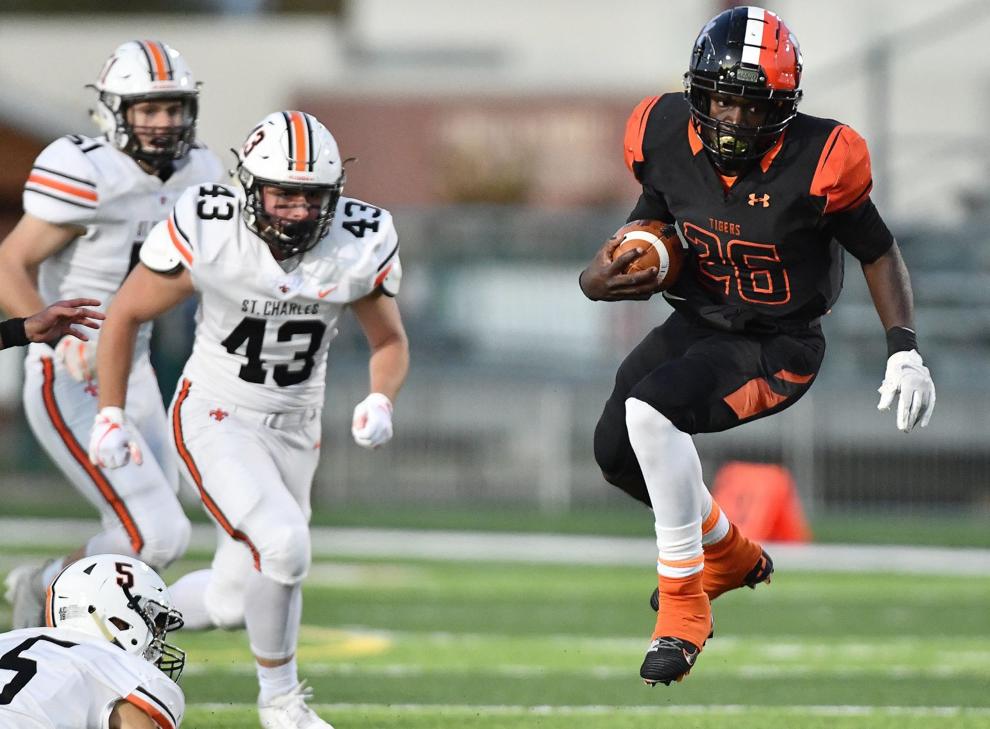 No. 8: Tyler Hibbler, Trinity, S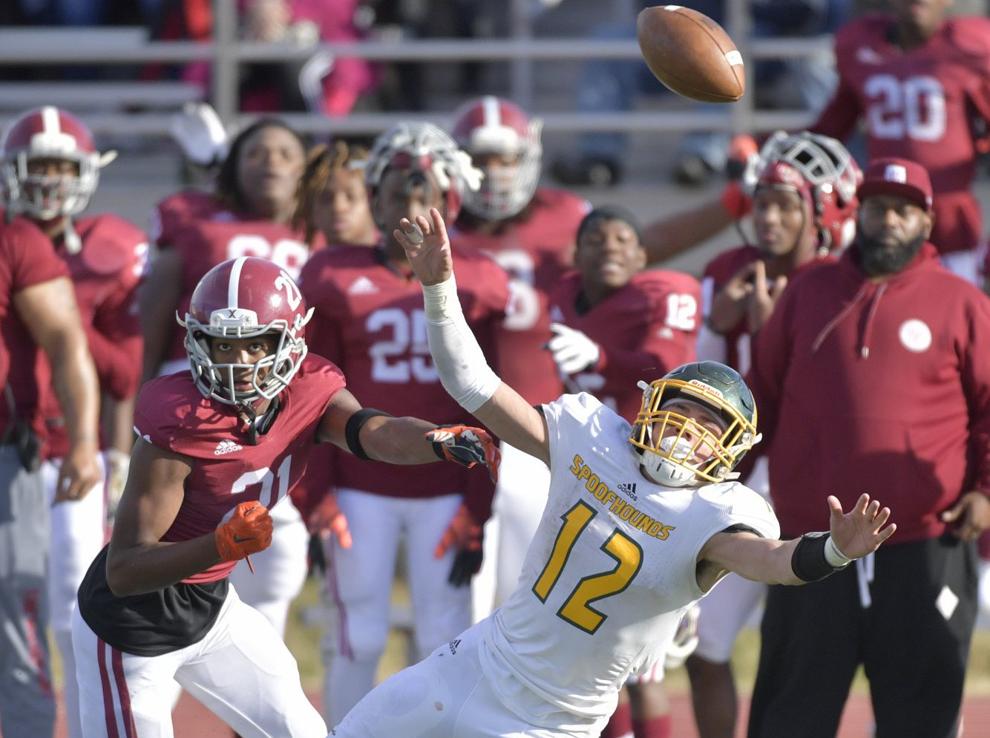 No. 9: Taj Butts, De Smet, RB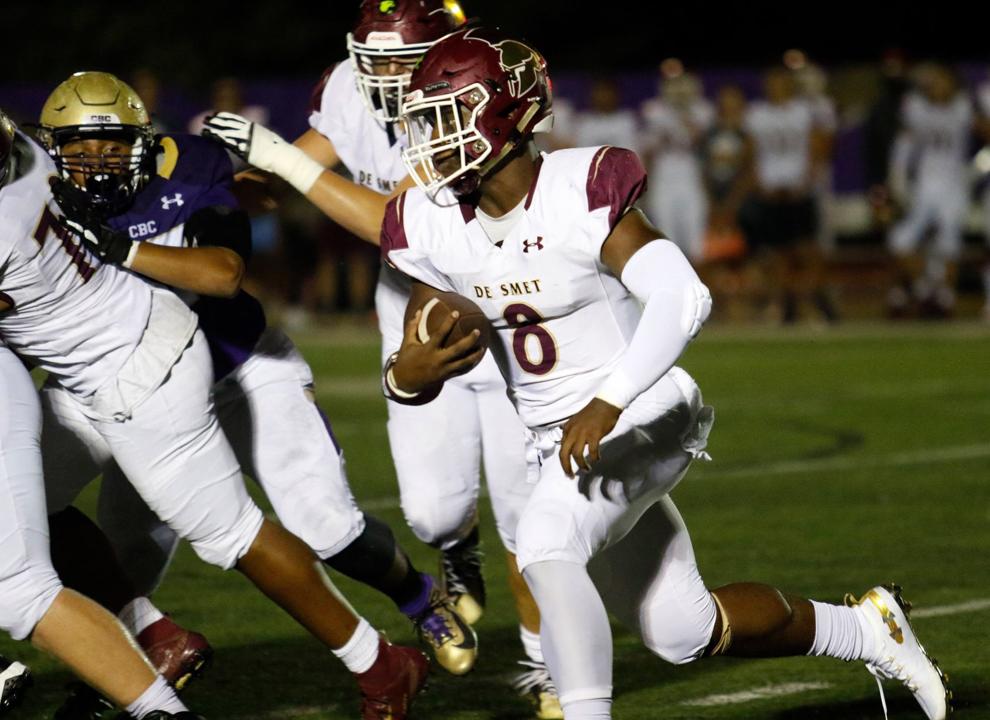 No. 10: Mekhi Wingo, De Smet, DL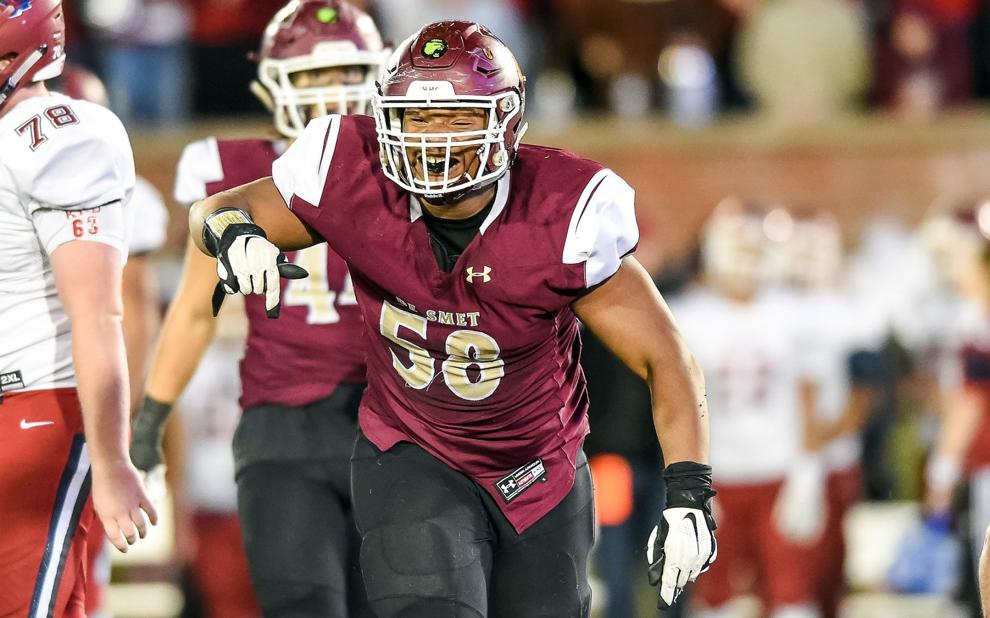 No. 11: Ryan Hoerstkamp, Washington, TE
No. 12: Demetrius Cannon, Trinity, WR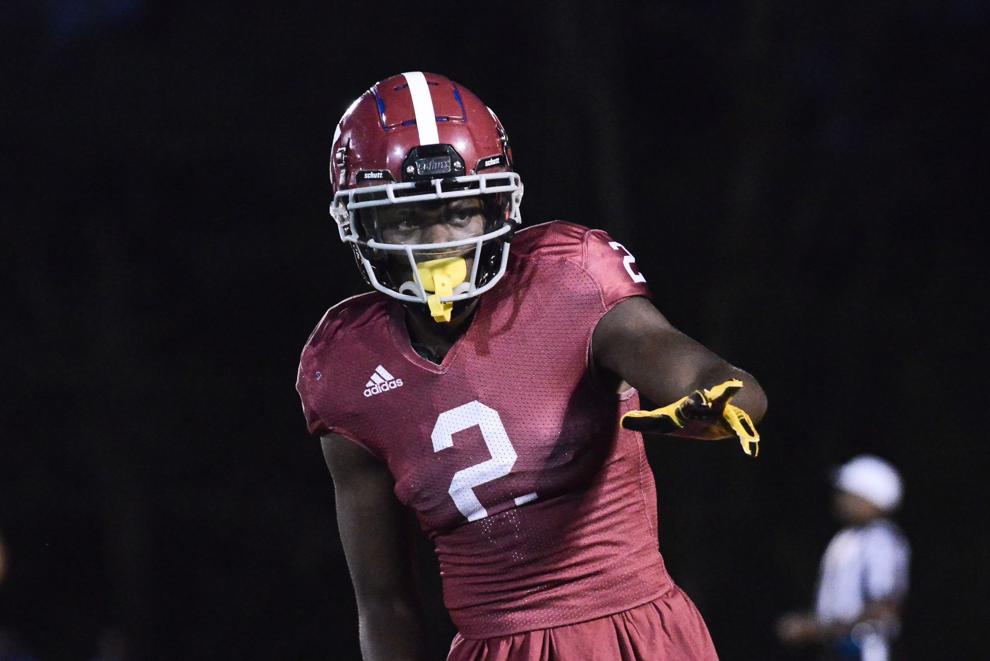 No. 13: Dakote Doyle-Robinson, De Smet, DL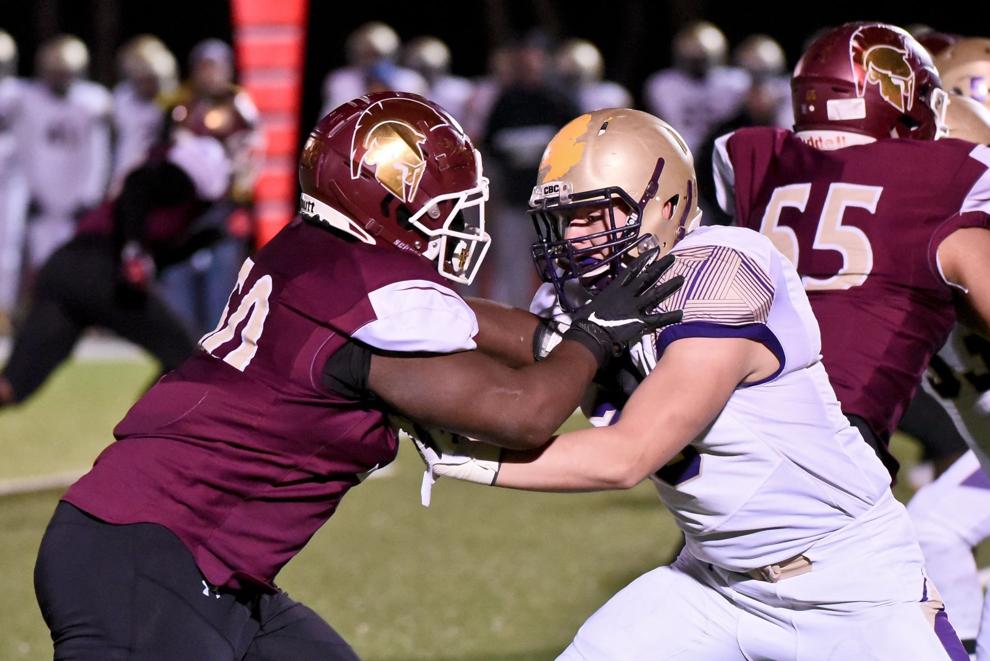 No. 14: Darez Snider, De Smet, RB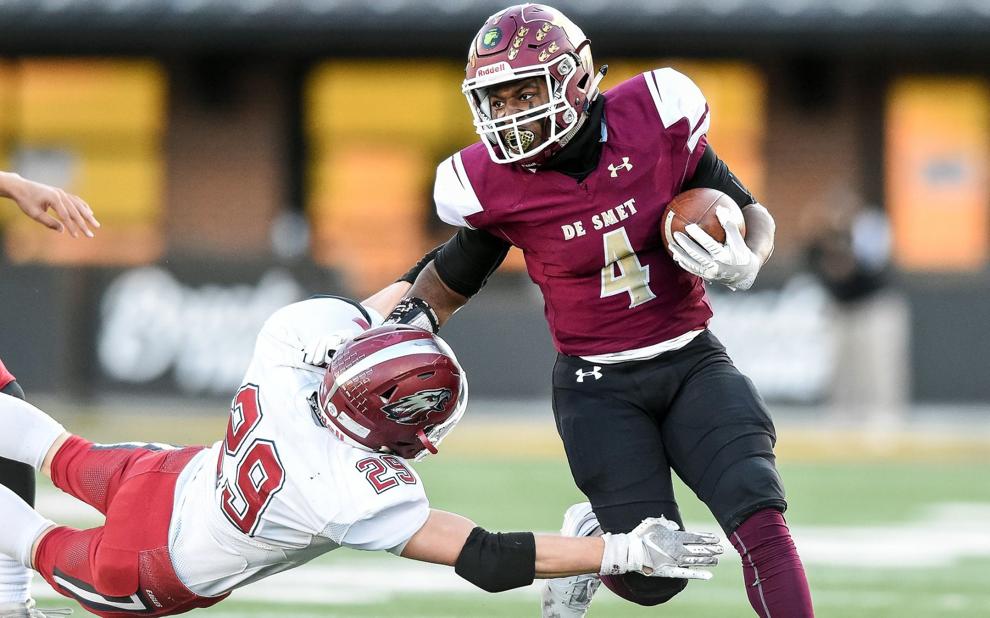 No. 15: Rico Barfield, De Smet, RB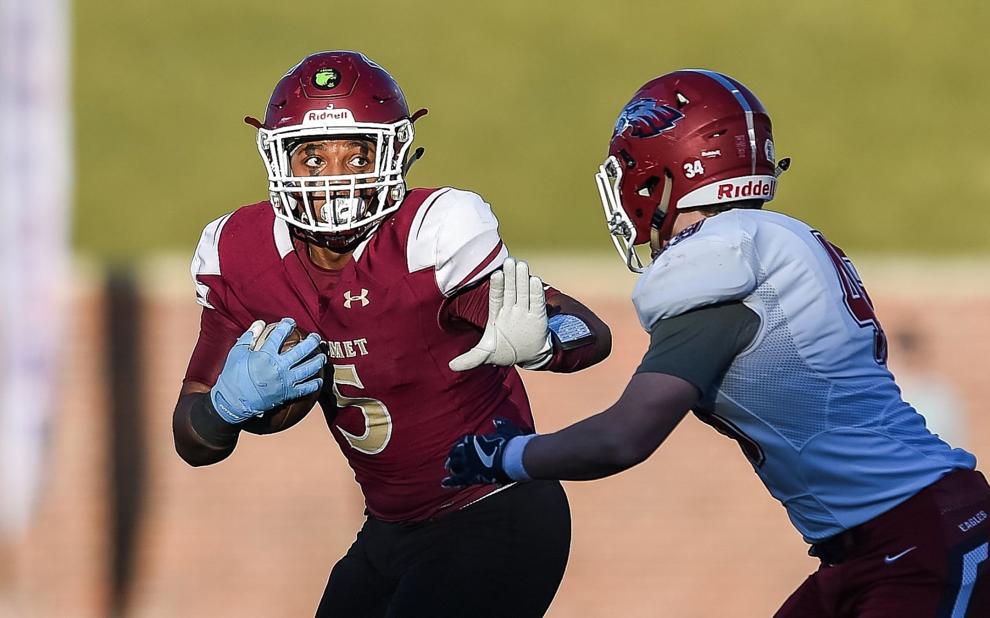 No. 16: Bill Jackson, Cardinal Ritter, RB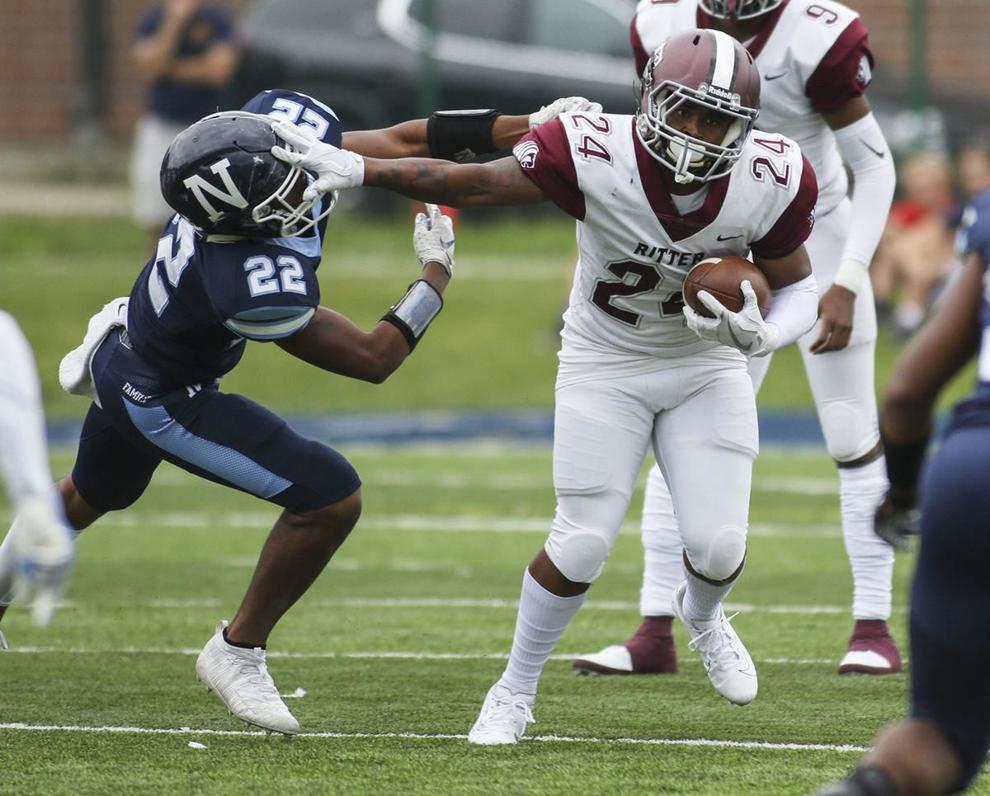 No. 17: Hutson Lillibridge, De Smet, OL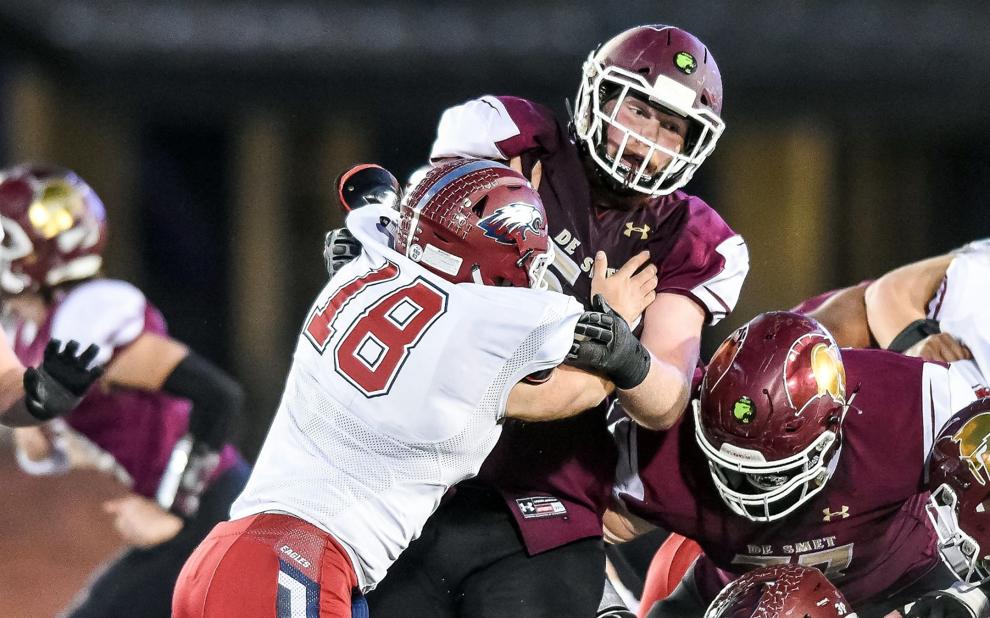 No. 18: Chevalier Brenson, CBC, WR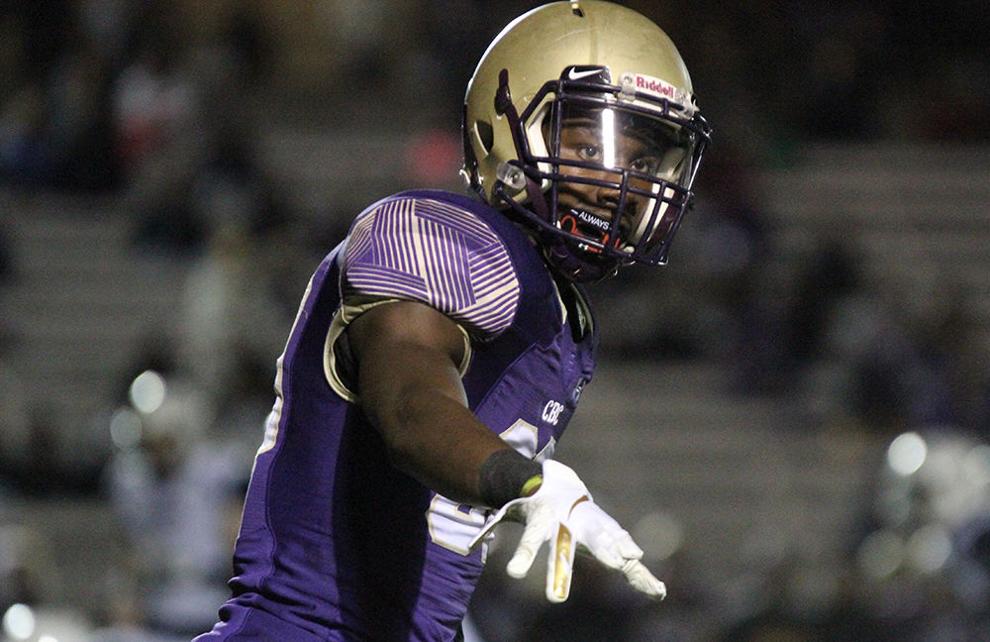 No. 19: Myles Norwood, Trinity, DB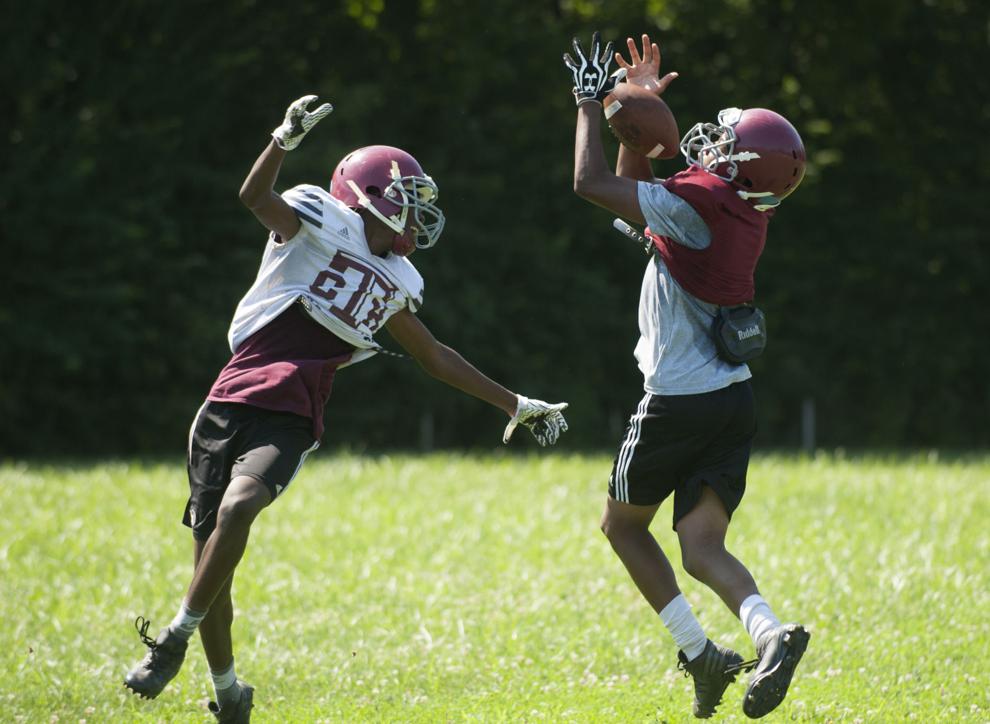 No. 20: Logan Kopp, Lindbergh, ATH/MLB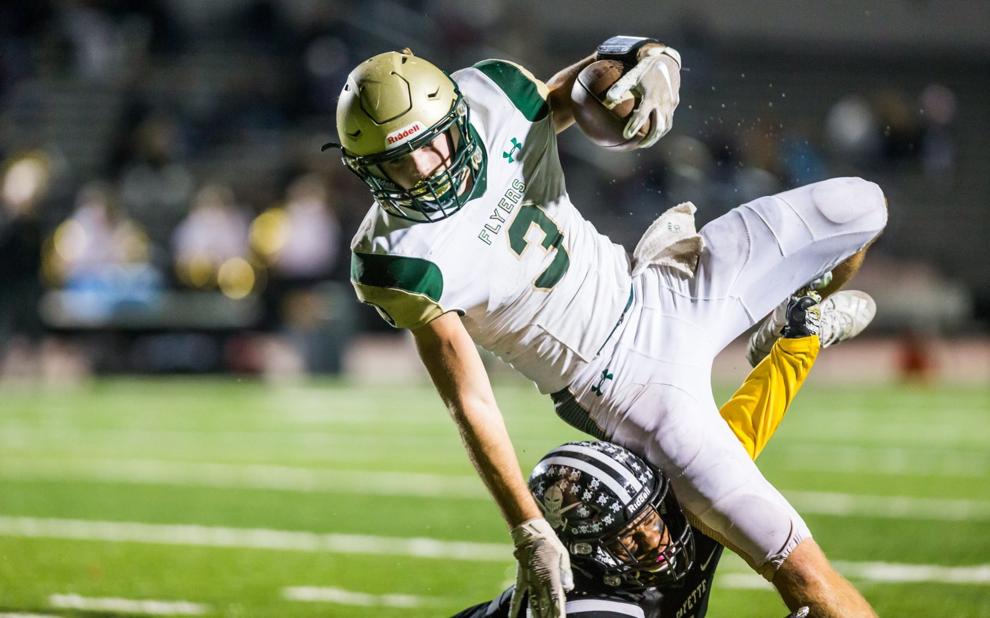 No. 21: Jordan Marshall, CBC, DB/S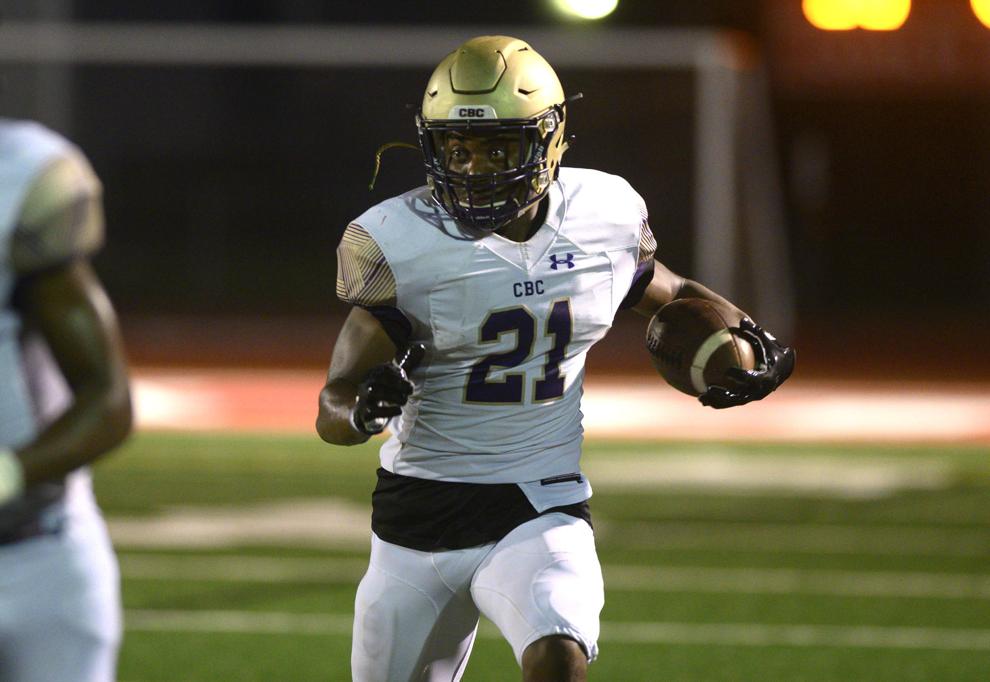 No. 22: Angelo Butts, McCluer North, WR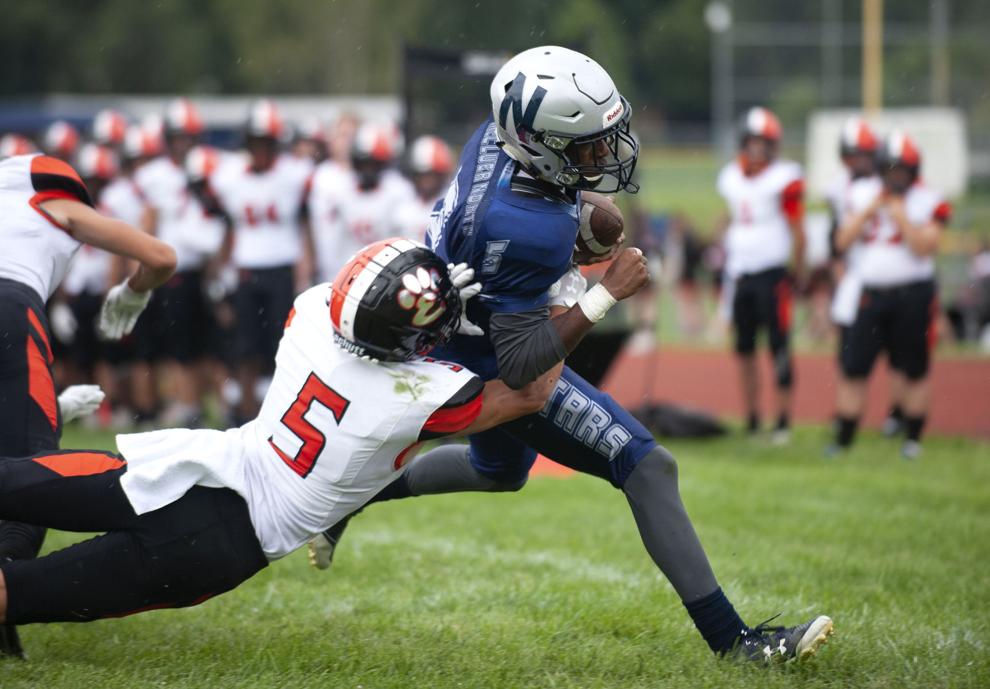 No. 23: Will Lee, Kirkwood, WR
No. 24: Latrell Bonner, O'Fallon, S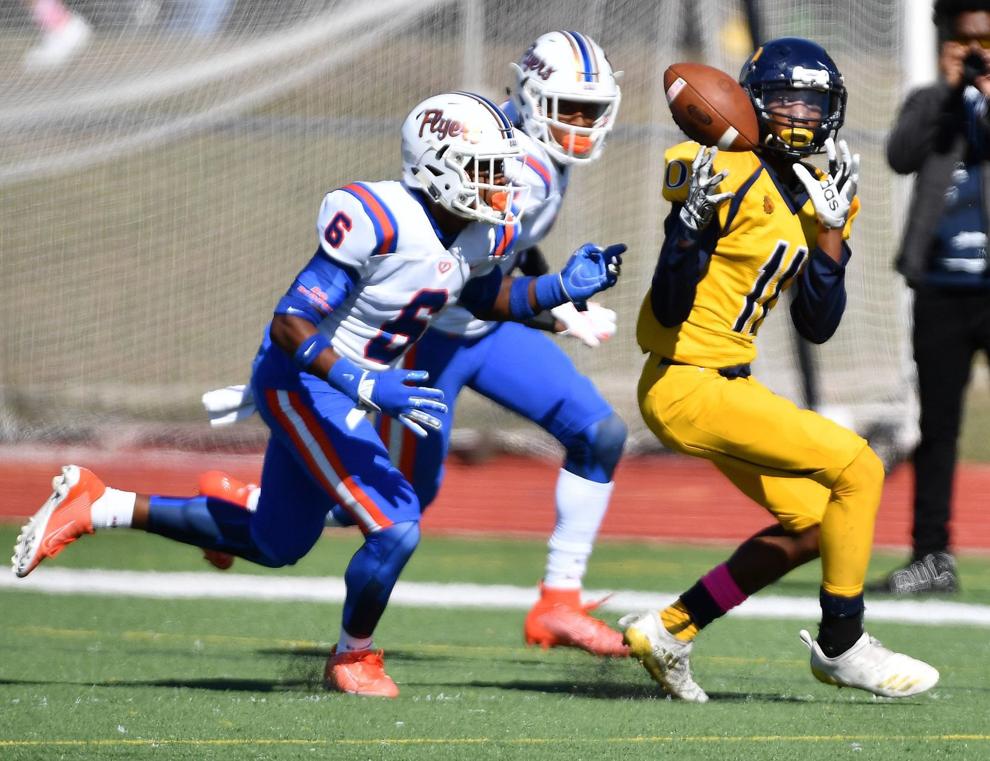 No. 25: Kaden McMullen, O'Fallon Christian, QB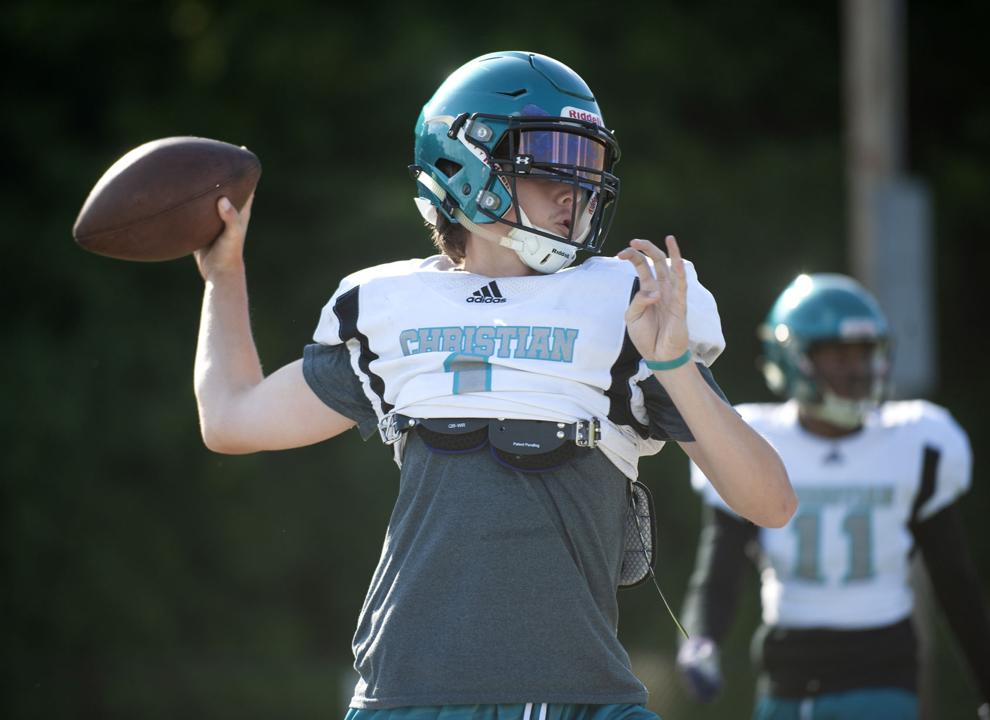 No. 26: Kyle Long, Hazelwood Central, OL
No. 27: Sam Buck, Highland, OL/DL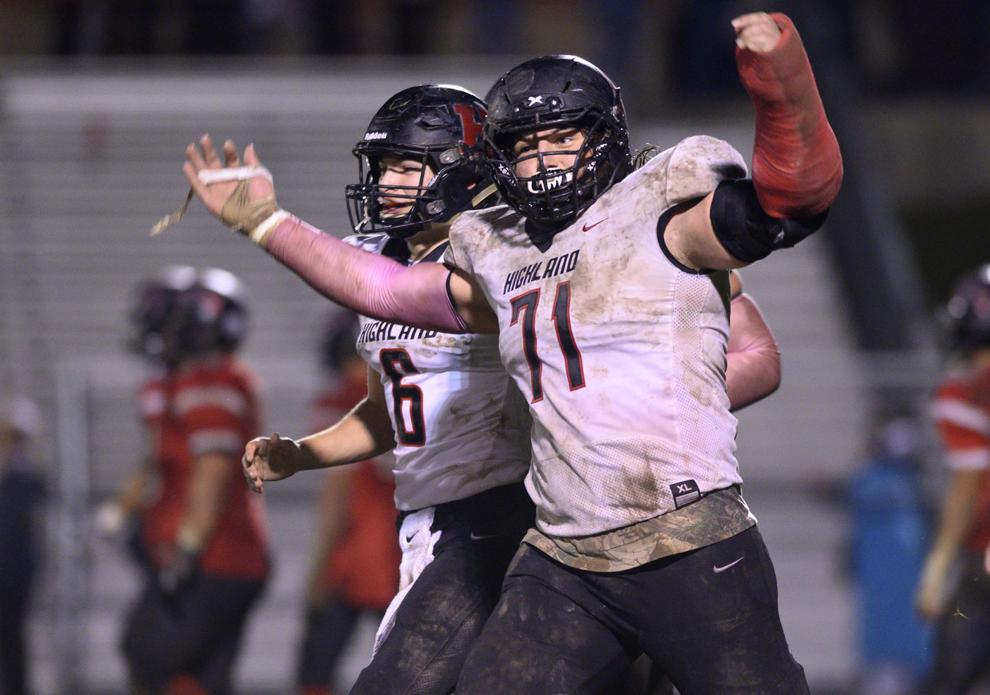 No. 28: Carter Davis, Eureka, QB
No. 29: Mali Walton, Parkway South, LB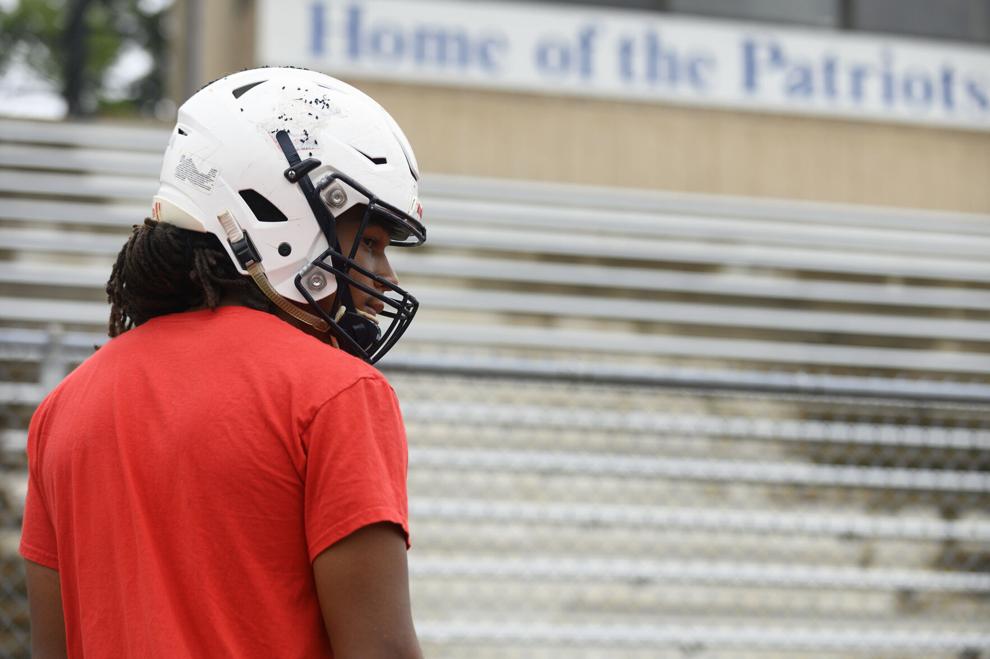 No. 30: Shawn Binford, Cahokia, DE/TE