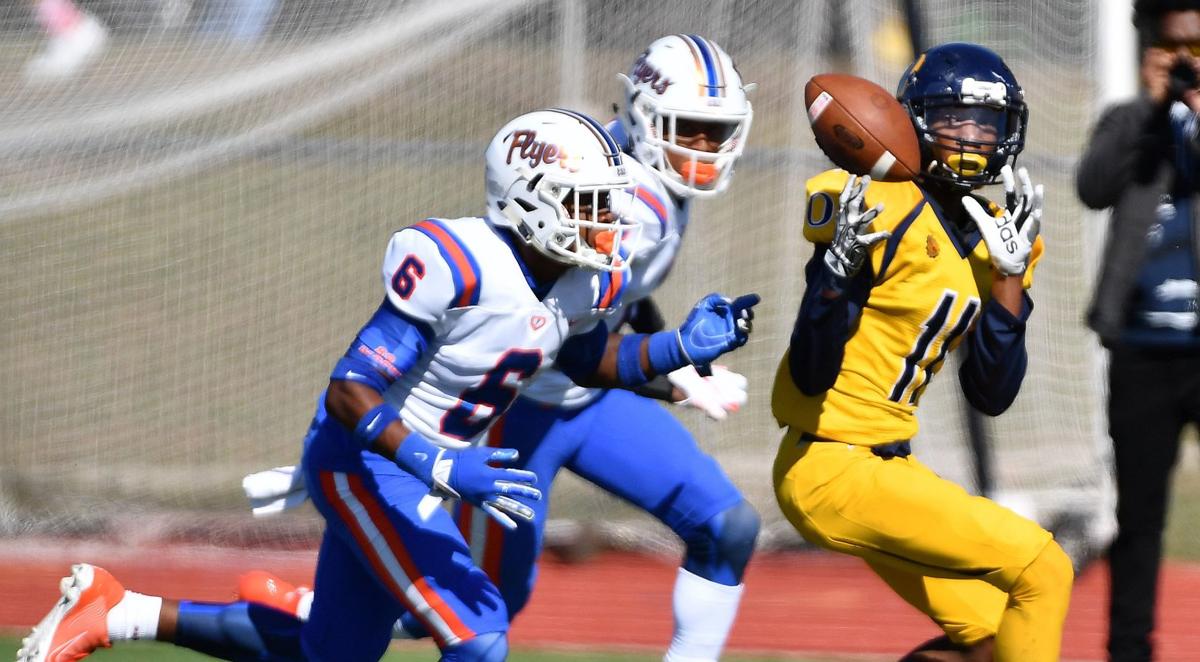 During a Week 7 practice last season, the O'Fallon High offense ran a drill where it began drives inside the 20-yard line and tried to score against the defense.
After 10 minutes, Latrell Bonner had latched onto six touchdowns and a new nickname.
Latrell "Red Zone" Bonner, who even has the letters "RZ" inscribed into his protective mask, has thrived both as a wide receiver and cornerback for the Panthers. His 6-foot-3 frame, exceptional quickness and superior ball skills present a nightmarish matchup for anyone lined up opposite him.
After growing five inches between his sophomore and junior seasons, Bonner garnered attention of college recruiters who were impressed equally with his skill at receiver and defensive back. But his college choice will have little to do with his position on the field.
"Whatever side of the ball I play, I want to be able to fit in with the program and everything else will take care of itself," Bonner said. "I just want to feel at home."
When Byron Gettis was named O'Fallon's new football coach in April of 2019, he began installing the "Air Raid" offense. But early in the season, he found the rushing attack was ahead of the curve. Mason Blakemore averaged 30 carries and 230 yards rushing over his first four games and Bonner saw few chances to show off his skills as a pass catcher.
But as opposing defenses began to focus on the run, Bonner took advantage of his opportunities. He lined up in the slot and on the perimeter, became a primary target on third down and accumulated more than 50 yards receiving in four of the Panthers' final five games.
"We changed from a run team to an offensive team as a whole," Bonner said. "The playbook expanded, we knew the offense better and we started trusting each other."
Against Alton in Week 8, Bonner caught six passes for 92 yards, including a 26-yard touchdown grab to open the second half. He played every snap on defense and averaged 32.4 yards on five kick returns.
It was a performance that made coaches, including his own, take notice.
"He didn't come off the field that game," Gettis said. "He had to catch the ball, throw the ball, return the ball, block. He was dead tired, but he kept going. That was the game that I said, 'You are a next-level kid.' "
Defensively, Bonner takes pride in shadowing the best receiver from the opposing team, wherever he lines up.
He picked off two passes, recovered two fumbles and often found life lonely when quarterbacks decided to focus their attention elsewhere.
"Guarding the best guy on the field is one of the hardest jobs, but taking him out of the game helps my team," Bonner said.
Gettis said he knew Bonner had the athleticism to be an outstanding cornerback but has been most impressed by how quickly Bonner has learned the nuances of the position.
"He's long and rangy and has good ball skills, but it's his knowledge," Gettis said. "He's learning how to pattern read, he's understanding how to bait people when we're in zone. So to me, the mental part is what makes him a next-level guy."
Bonner did not play defense for the Panthers until his junior season and credits his study of the cornerback position for improving his play at wide receiver.
"At receiver, you don't want to show what you're doing because the corner can tell," Bonner said. "You learn what to look for on one side of the ball and it helps you on the other side."
A constant in Bonner's high school career has been his ability to make splash plays. As a sophomore, he averaged 25.3 yards per pass reception. As a junior, he became the Panthers' primary kick returner, averaging 22.5 yards per return. His knack for setting up his team with excellent field position was a key factor in the increased production of the O'Fallon offense.
"You can't be scared. You have to want to do it," Bonner said of returning kicks. "Once you return one, it becomes muscle memory and you want to get out there and do it again."
"I want to get bigger and I've got time now. I definitely want to be at least 185 (pounds) by the time the season starts," Bonner said.
And when practices begin, O'Fallon players will hear a familiar voice pushing them to be at their best.
"He's the guy that gets on everybody's nerves. He's going to talk the whole practice. He catches the ball and yells, 'Red Zone,' " Gettis said. "He challenges the younger guys. They see how hard he works and the way he carries himself."
2020-21 Post-Dispatch preseason Super 30 countdown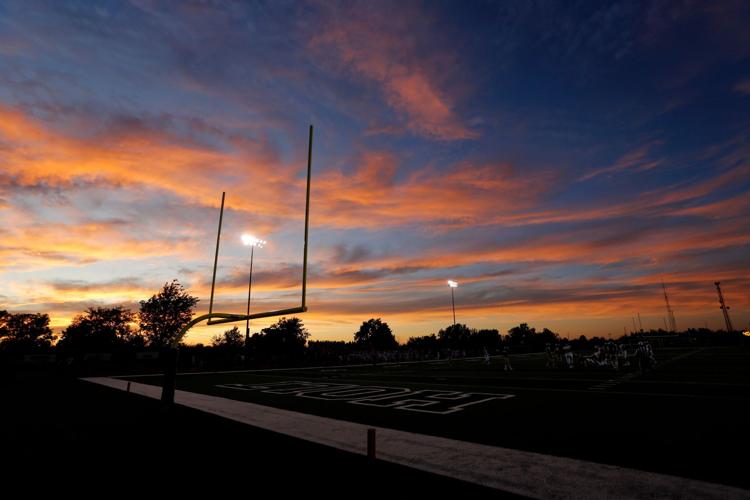 No. 1: Jakailin Johnson, De Smet, DB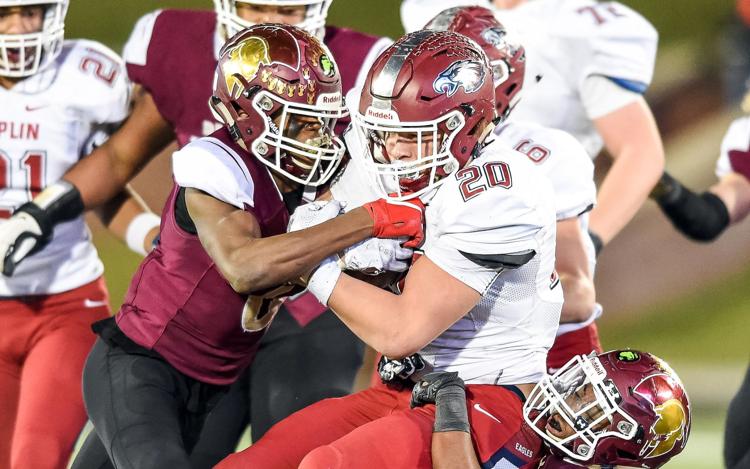 No. 2: Dominic Lovett, East St. Louis, WR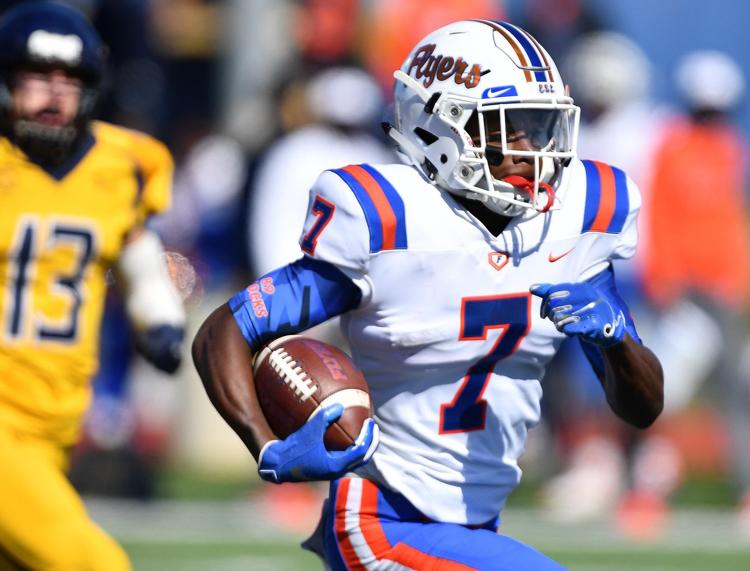 No. 3: Keontez Lewis, East St. Louis, WR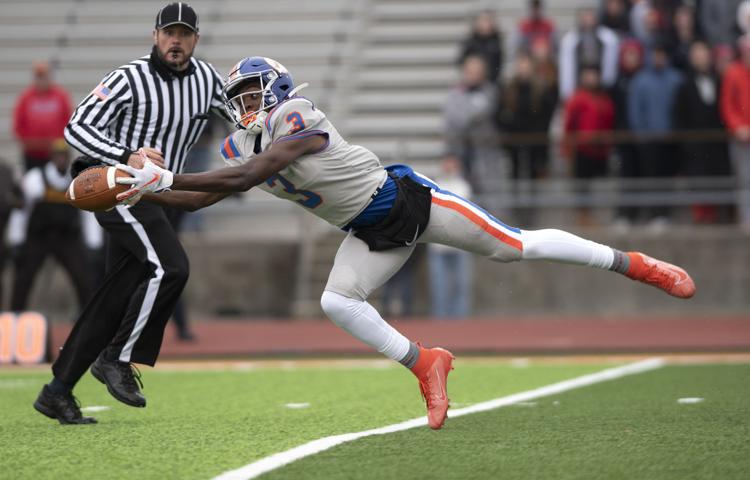 No. 4: Tyler Macon, East St. Louis, QB
No. 5: Gabriel Rubio, Lutheran St. Charles, DL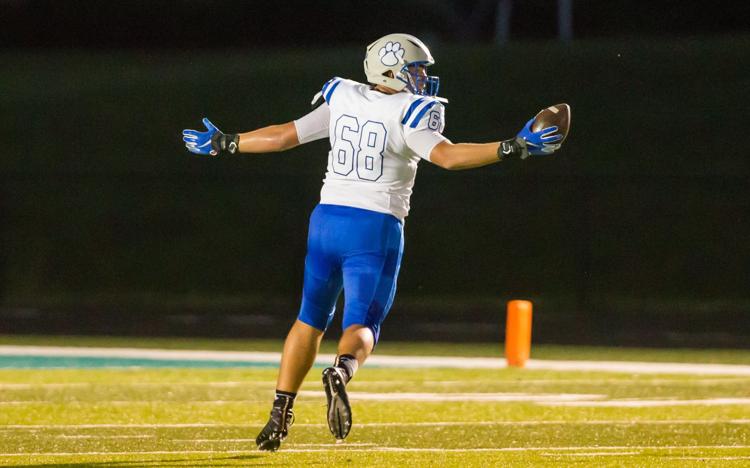 No. 6: Travion Ford, Lutheran North, DE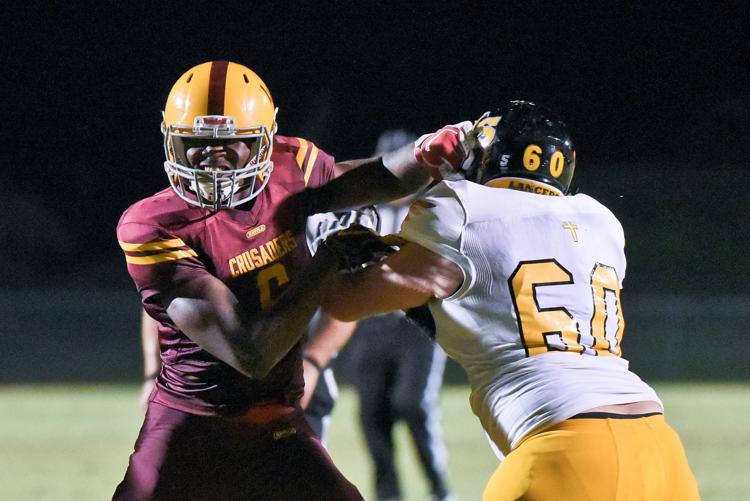 No. 7: Justin Johnson, Edwardsville, RB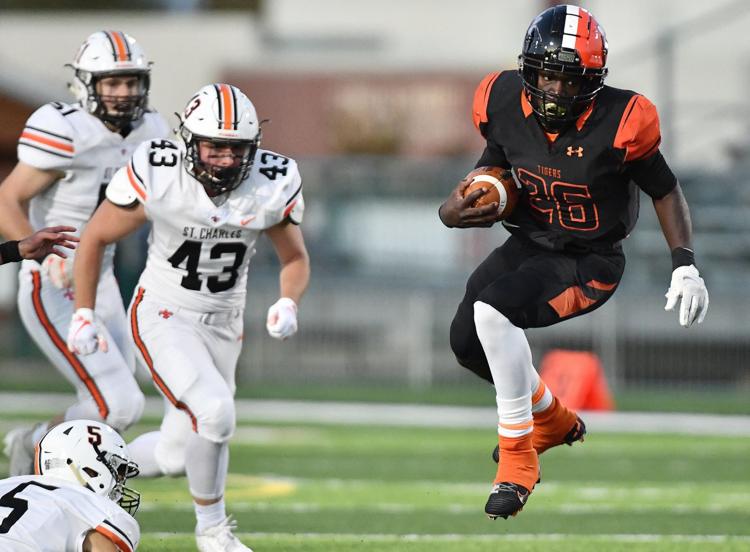 No. 8: Tyler Hibbler, Trinity, S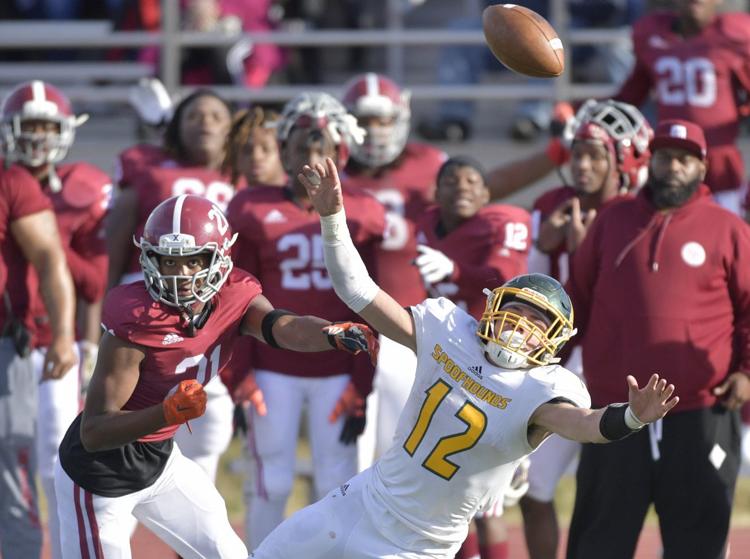 No. 9: Taj Butts, De Smet, RB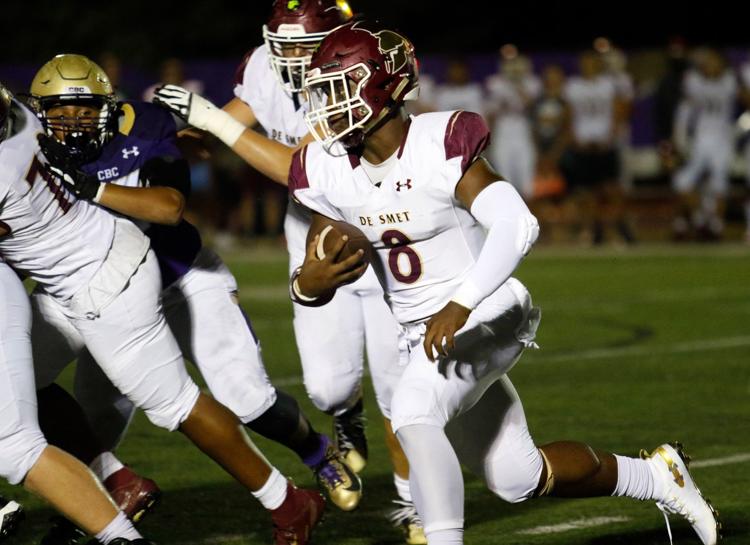 No. 10: Mekhi Wingo, De Smet, DL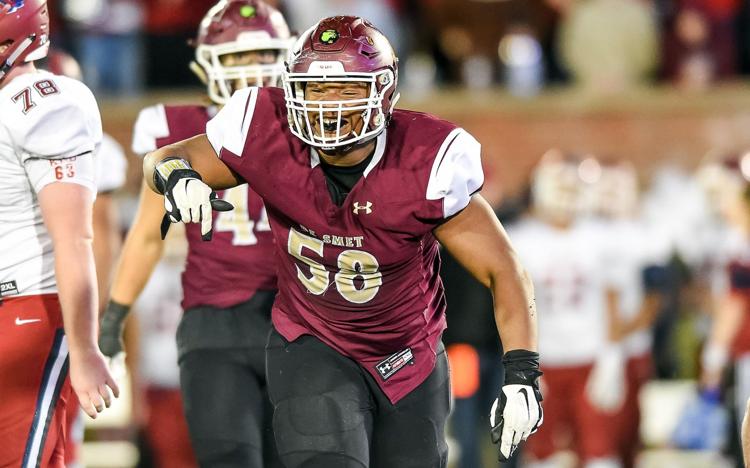 No. 11: Ryan Hoerstkamp, Washington, TE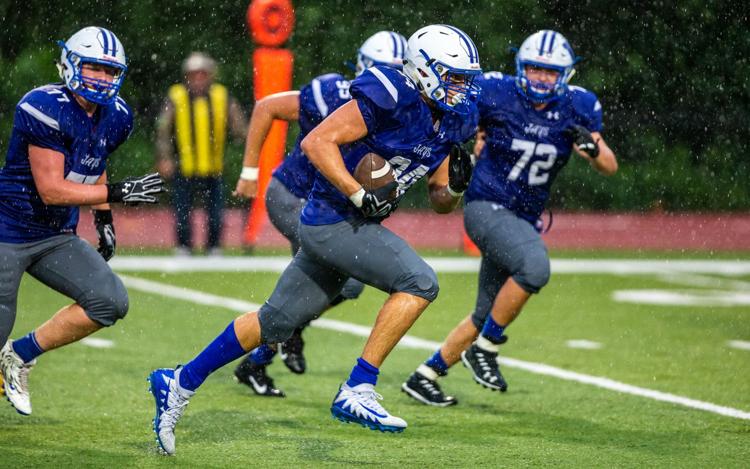 No. 12: Demetrius Cannon, Trinity, WR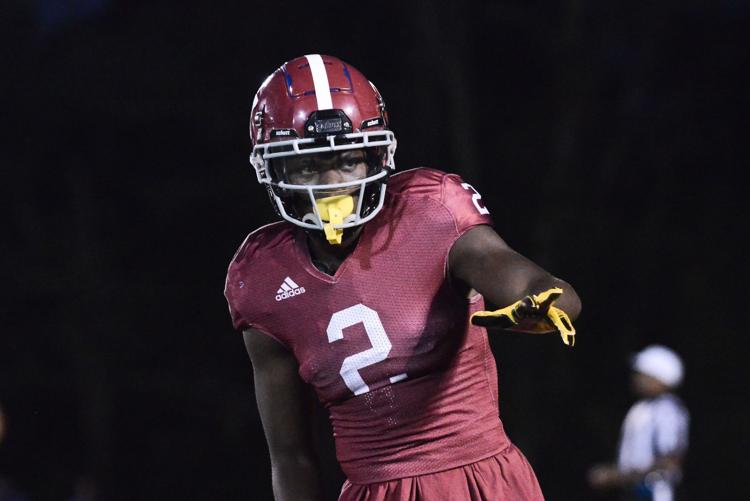 No. 13: Dakote Doyle-Robinson, De Smet, DL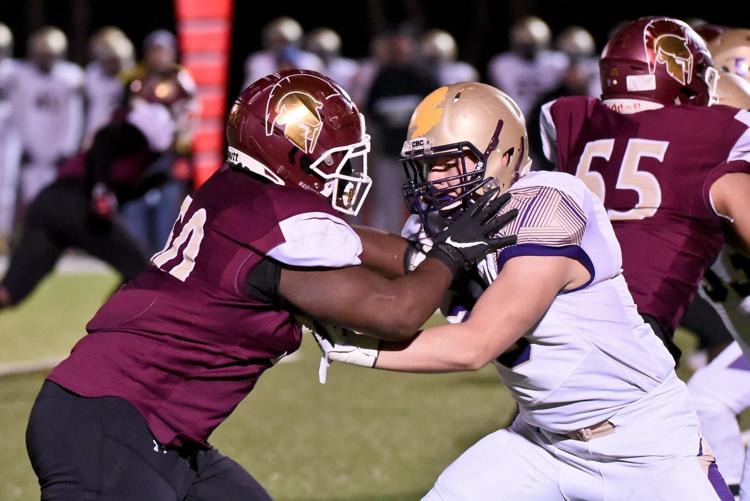 No. 14: Darez Snider, De Smet, RB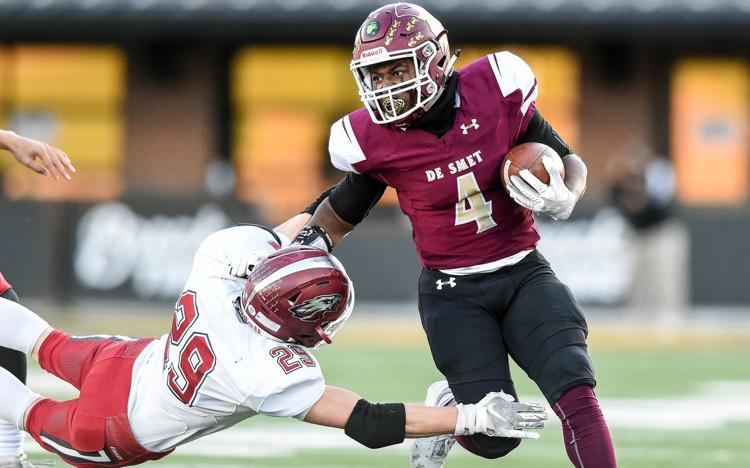 No. 15: Rico Barfield, De Smet, RB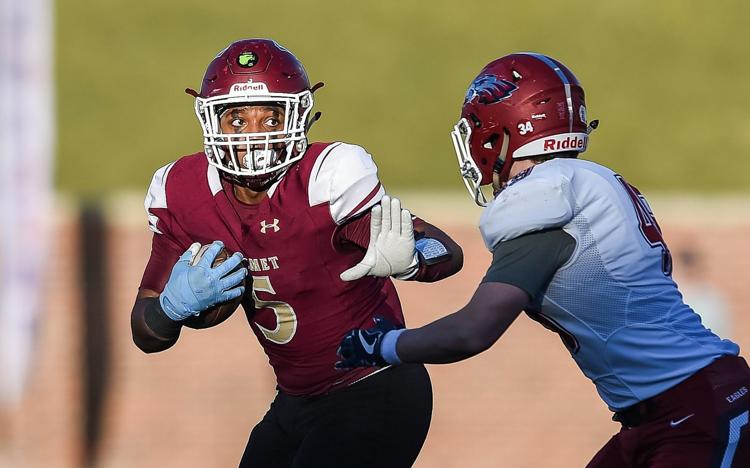 No. 16: Bill Jackson, Cardinal Ritter, RB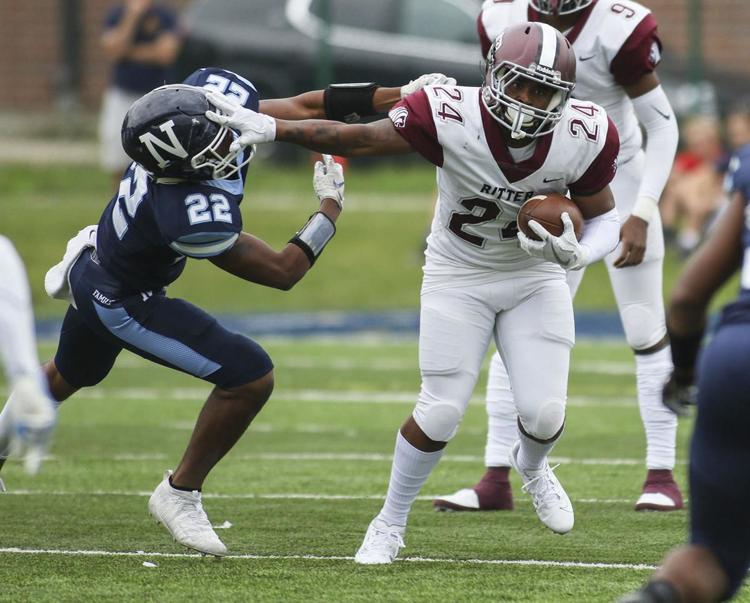 No. 17: Hutson Lillibridge, De Smet, OL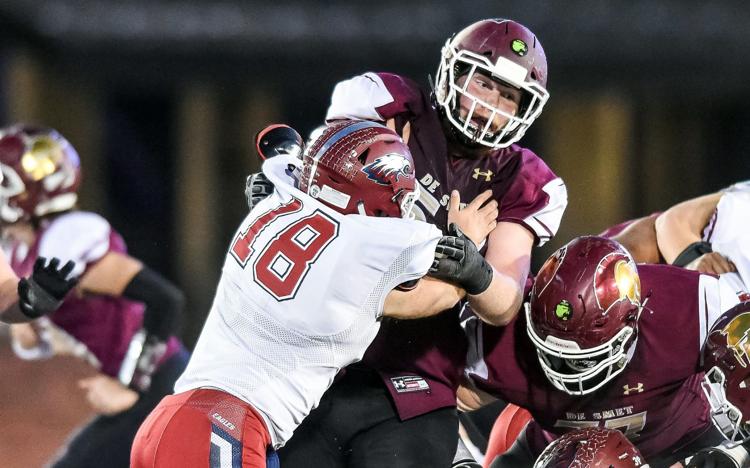 No. 18: Chevalier Brenson, CBC, WR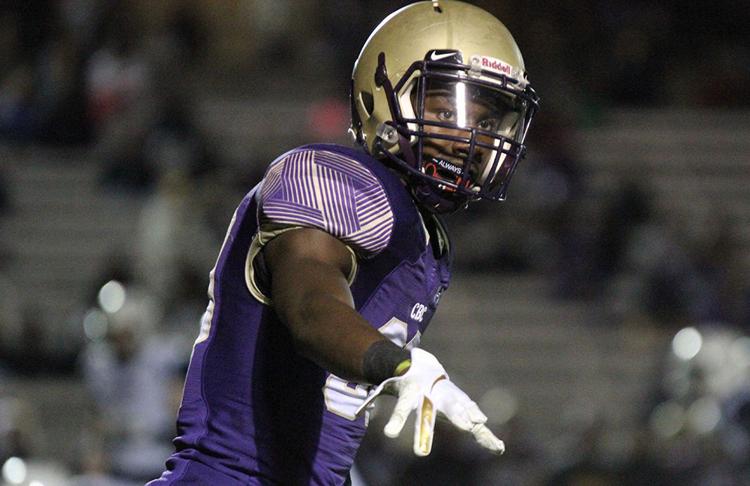 No. 19: Myles Norwood, Trinity, DB
No. 20: Logan Kopp, Lindbergh, ATH/MLB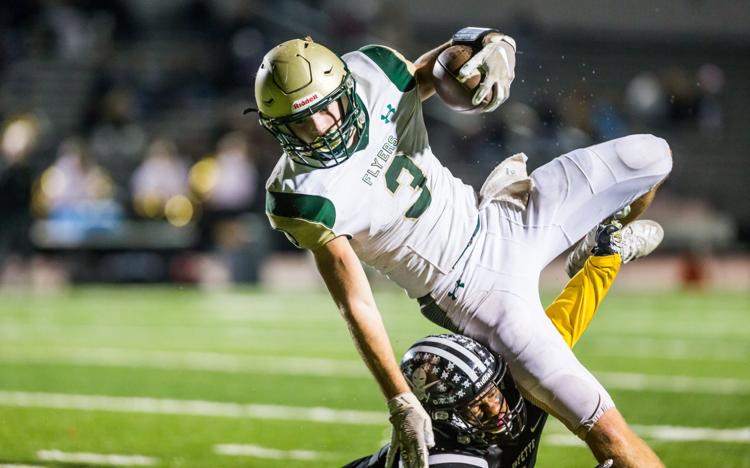 No. 21: Jordan Marshall, CBC, DB/S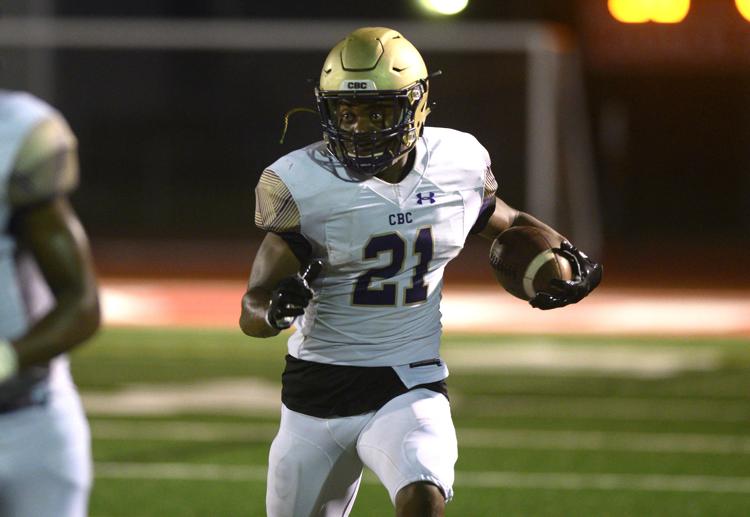 No. 22: Angelo Butts, McCluer North, WR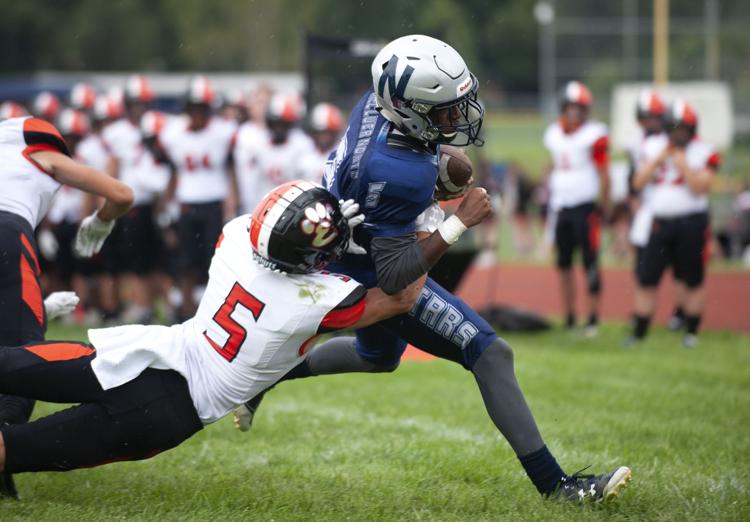 No. 23: Will Lee, Kirkwood, WR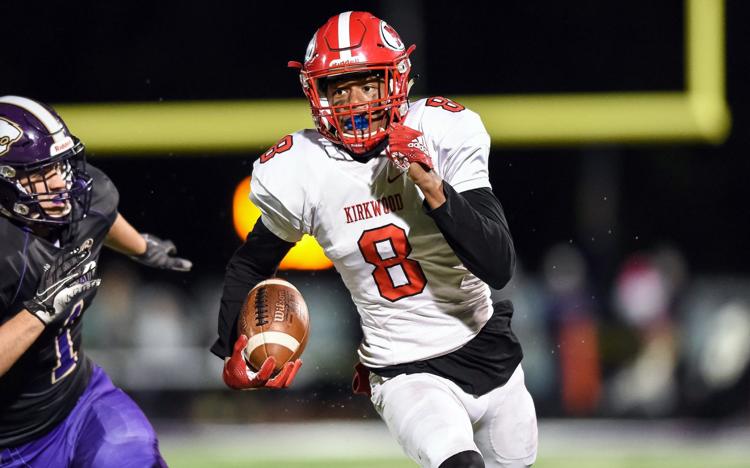 No. 24: Latrell Bonner, O'Fallon, S
No. 25: Kaden McMullen, O'Fallon Christian, QB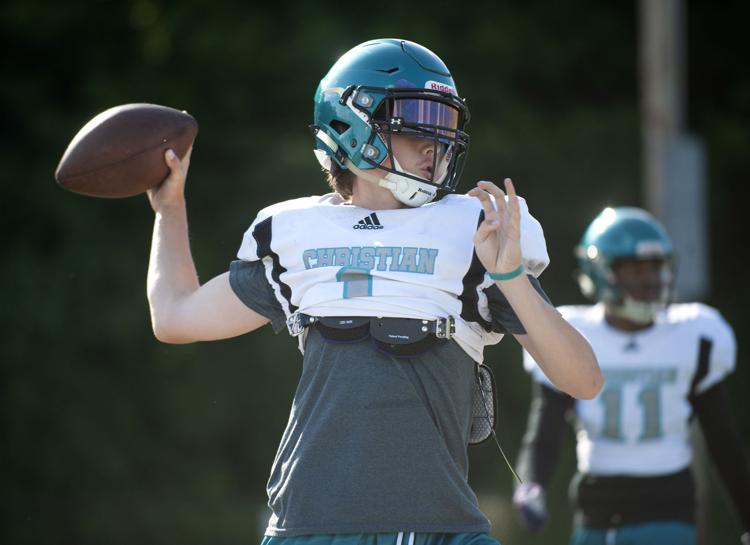 No. 26: Kyle Long, Hazelwood Central, OL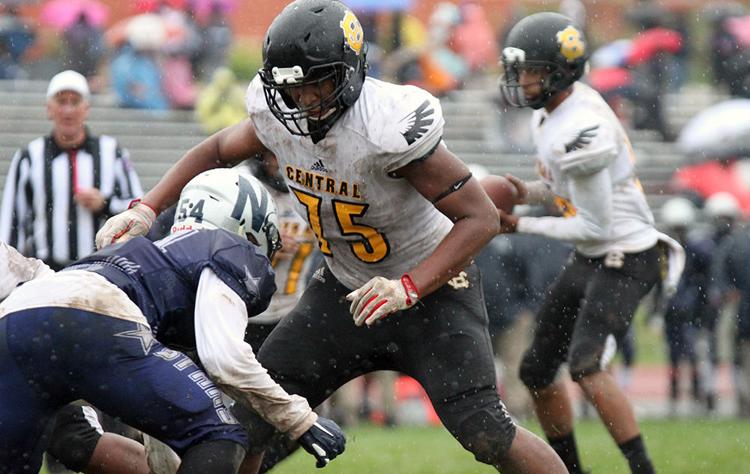 No. 27: Sam Buck, Highland, OL/DL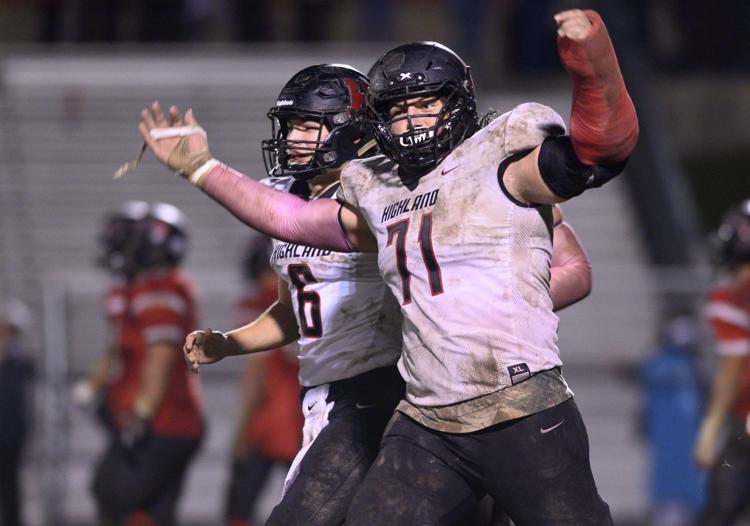 No. 28: Carter Davis, Eureka, QB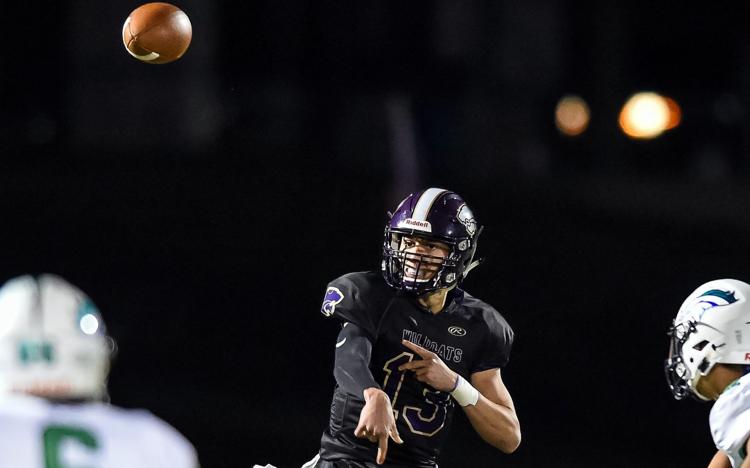 No. 29: Mali Walton, Parkway South, LB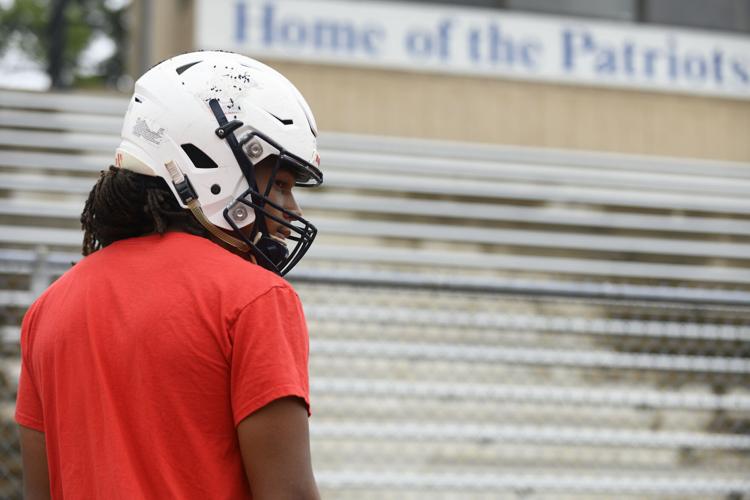 No. 30: Shawn Binford, Cahokia, DE/TE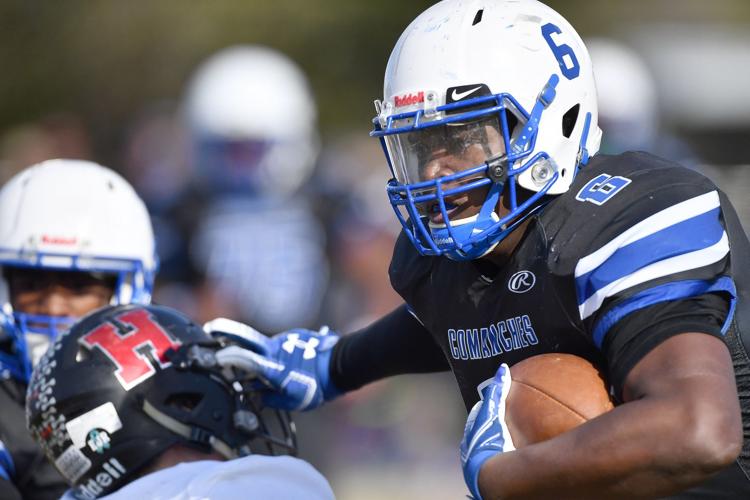 STLHighSchoolSports.com is the most comprehensive source of stats, scores and stories from any and all area high schools.