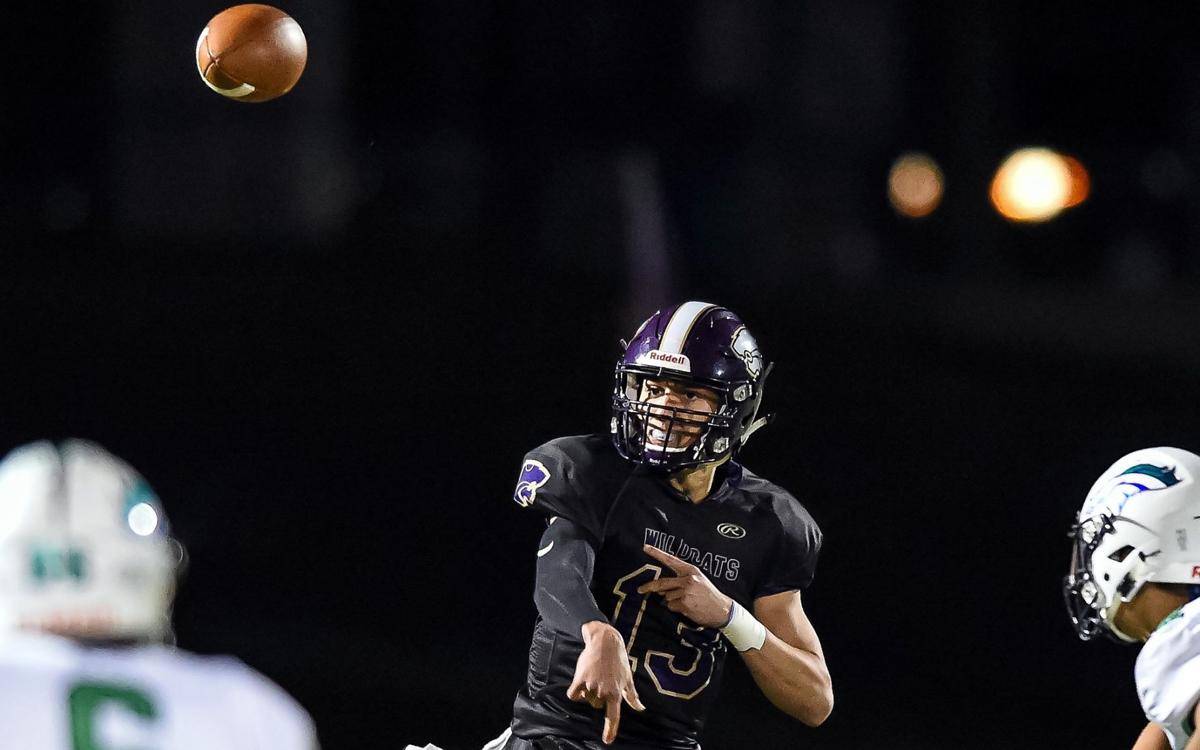 The pain didn't hit Carter Davis at first. He could feel the blood coursing through him to his wounded foot, but it didn't hurt like he thought it would.
The quarterback for the Eureka High football team, Davis had scrambled up the sideline as he tried to lead the Wildcats back in their Class 5 quarterfinal last November at Jackson. His left foot got stuck in the turf as he was tackled.
His body went one way, his foot went the other.
"I heard a snap, it was like a twig snapping," Davis said. "My toes were where my heel was supposed to be."
The Pit, Jackson's stadium, is notorious for how loud it can be when it's packed full of hometown fans. The Wildcats brought a hearty, supportive crowd, too. It was standing room only that Friday night as both teams chased a semifinal berth.
It was deathly quiet as Davis, then a junior, remained on the turf while the medical personnel began treating him.
"That was one of my toughest moments as a coach," Eureka coach Jake Sumner said. "Listening to that boy screaming. I was talking to him on the field and one of the first things he said to me was, 'I don't want to let those guys down.' "
Davis was lifted onto a gurney and taken by an ambulance to the local medical center. Not long after the ambulance departed, the game resumed. Jackson went on to win 29-14 and finished as the Class 5 runner-up.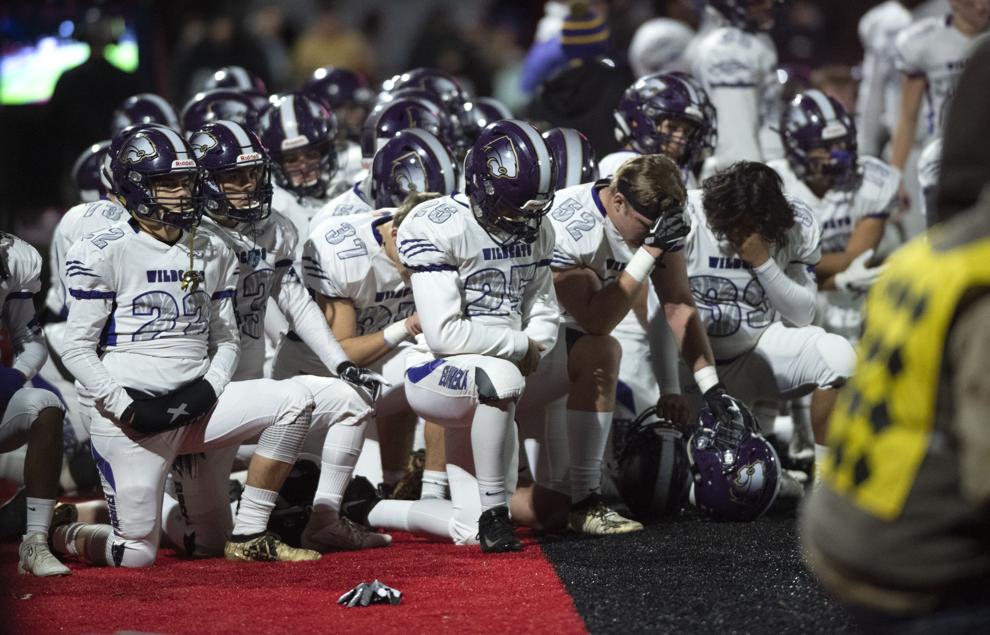 Davis, 17, was left to wonder what the offseason would look like as he tried to recover from the first significant injury of his young football career.
"I'd never been hurt before," Davis said. "Well I play again? Will I be the same?"
The answer is yes and no for the 6-foot-2 and 170-pound signal caller.
Yes, Davis will play again. The Wildcats senior has college scholarship offers from Lindenwood University and Quincy University. He's No. 28 on the Post-Dispatch's Super 30 preseason countdown of the area's top high school senior prospects.
No, Davis will not be the same when he takes the field.
He'll be better. Which is saying something.
Davis already has carved his name into the Eureka record book. A starter his sophomore and junior seasons, he's the program's all-time leading passer with 4,299 career yards. As a junior he competed 121 of 207 passes for 2,272 yards, 22 touchdowns and was intercepted five times. That's the most yards in a single season for a Eureka quarterback. As a sophomore he threw for 1,954 yards, 23 touchdowns and was intercepted four times. His 23 touchdown passes are the most in one season at Eureka.
Davis gave a glimpse of what was to come when he was a freshman. He'd played junior varsity but in the Class 6 semifinals against CBC there was a chance he could see some action. Davis prepared like he would be the starter.
"He's a student of the game," Sumner said. "I quizzed him on the game plan before the CBC game and he was just spitting it back to me."
The Cadets opened up a large second-half lead and late in the third quarter Davis was told it was time to get loose.
"My hands were icicles at that point," Davis said.
As he was about to take the field, Davis said everything slowed down. He could hear himself breathing.
"It was like a movie," he said.
And the Cadets were ready to end this movie in a hurry. The first of CBC's back-to-back Class 6 state champion teams, the 2017 Cadets were loaded and their defense had been having its way with the Wildcats all night.
"That's the best team I've ever played against," Davis said. "That first snap was crazy."
"I looked over at the sideline and my JV coaches were going crazy," Davis said. "It was a cool way to start your varsity career."
Davis doesn't know if he'll get another snap in his varsity career. The coronavirus pandemic has made playing football a significant challenge as St. Louis County remains in its Phase 1 protocol as recommended by its medical task force. Phase 1 means there can only be nine players and one coach working out together at a time in a space large enough to allow for social distancing. Even if the Rockwood School District does not opt for a completely virtual start to the school year, which would make it ineligible to compete according to the Missouri State High School Activities Association's COVID-19 guidelines, it would still be unable to play football.
Davis couldn't do much football-specific work in the offseason. He spent much of that time recuperating and rehabilitating from his injury. First he was in a splint and then a walking boot. He had to crush his rehab, which he said didn't feel all that great but was a necessary evil.
Davis had just started jogging when schools across the state shut down in March due to the pandemic. He was locked out of the weight room and off the football field. It put a significant crimp in his chances to show colleges what he could do.
"Just getting eyes on you is tough," he said.
Davis did manage to attend a combine this summer and get a gauge of how he has recovered. He went out and laid down the fastest 40-yard dash time of his life. He set a new personal best in the vertical leap, too. It wasn't enough for Davis to be the same after the injury. He wanted to be better.
"The amount of work I put in, I'd be disappointed if I wasn't better," he said.
Should the Wildcats get the chance to take the field this year, Davis could very well add to his lengthy list of records. But all of that is secondary. He wants to play with his lifelong friends and chase what has eluded Eureka all these years.
"I'd trade all those records in for a state championship," Davis said. "Right now those are just numbers. Football takes 11 guys, it's about the team."
It always has been for Davis and it always will be.
2020-21 Post-Dispatch preseason Super 30 countdown
2020-21 Post-Dispatch preseason Super 30 countdown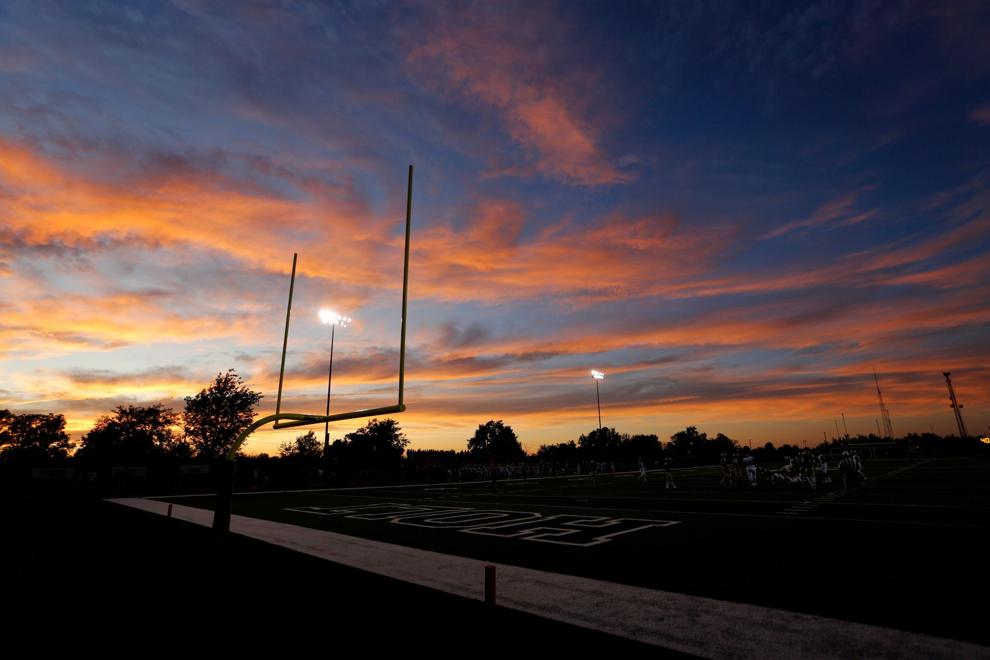 No. 1: Jakailin Johnson, De Smet, DB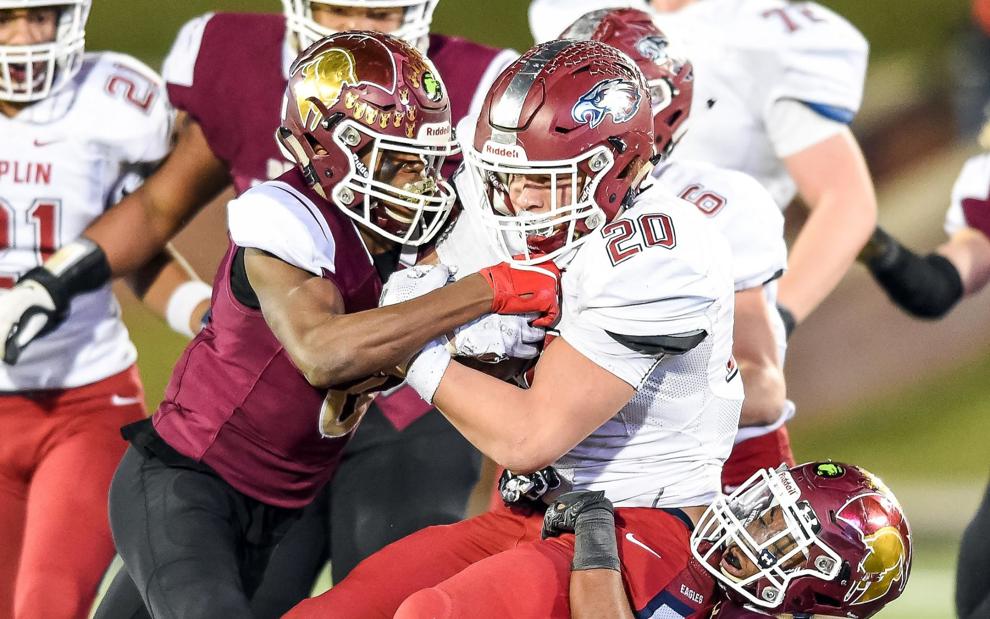 No. 2: Dominic Lovett, East St. Louis, WR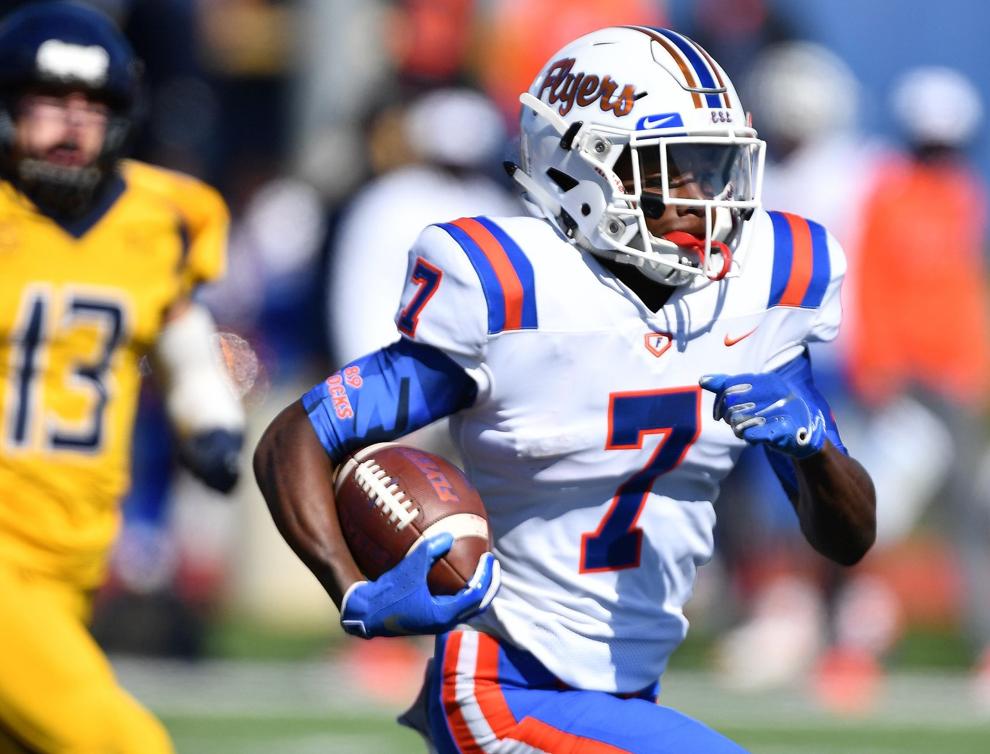 No. 3: Keontez Lewis, East St. Louis, WR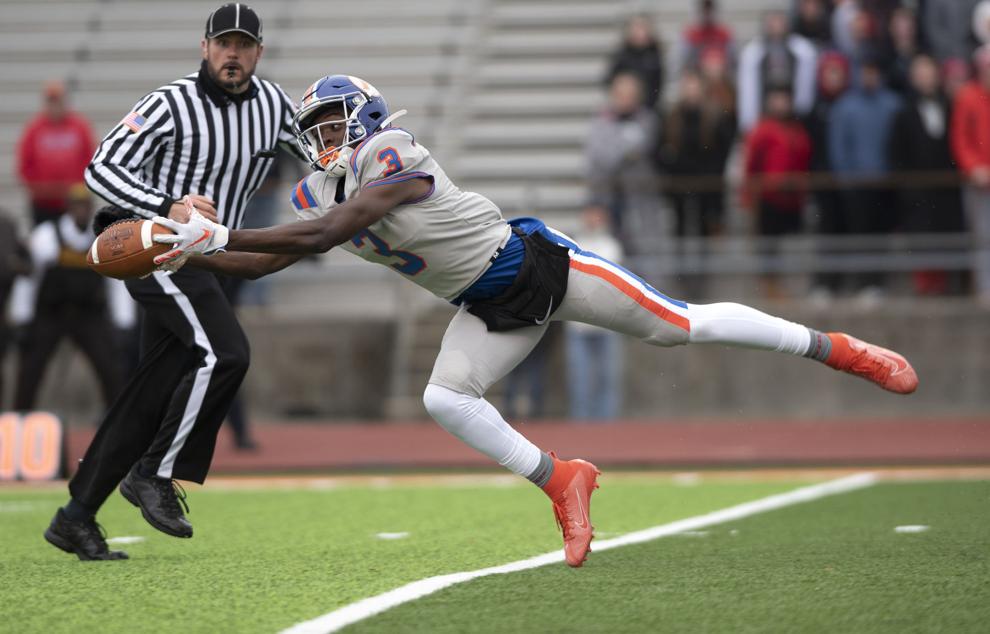 No. 4: Tyler Macon, East St. Louis, QB
No. 5: Gabriel Rubio, Lutheran St. Charles, DL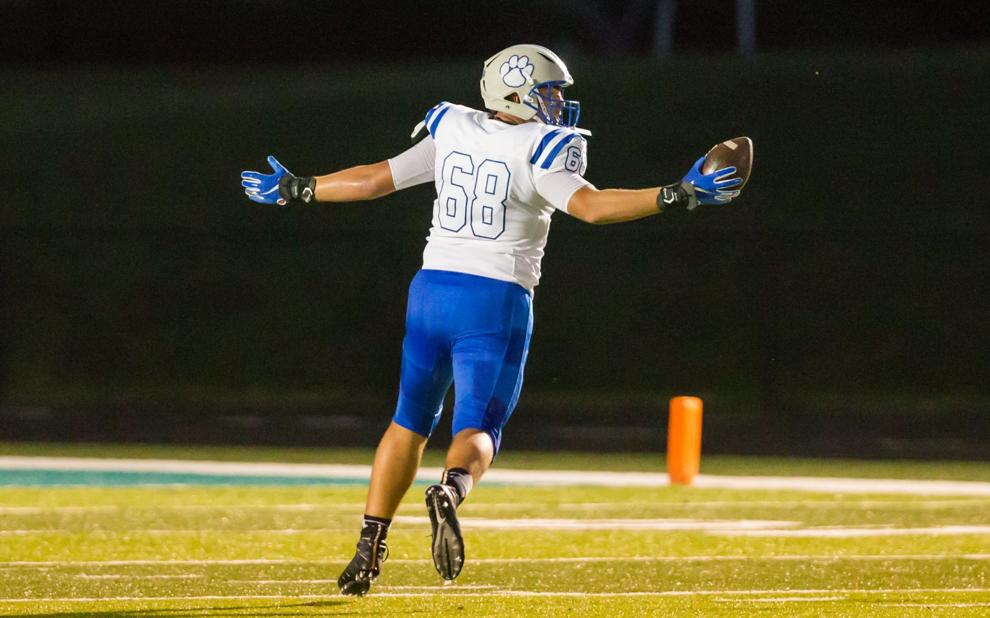 No. 6: Travion Ford, Lutheran North, DE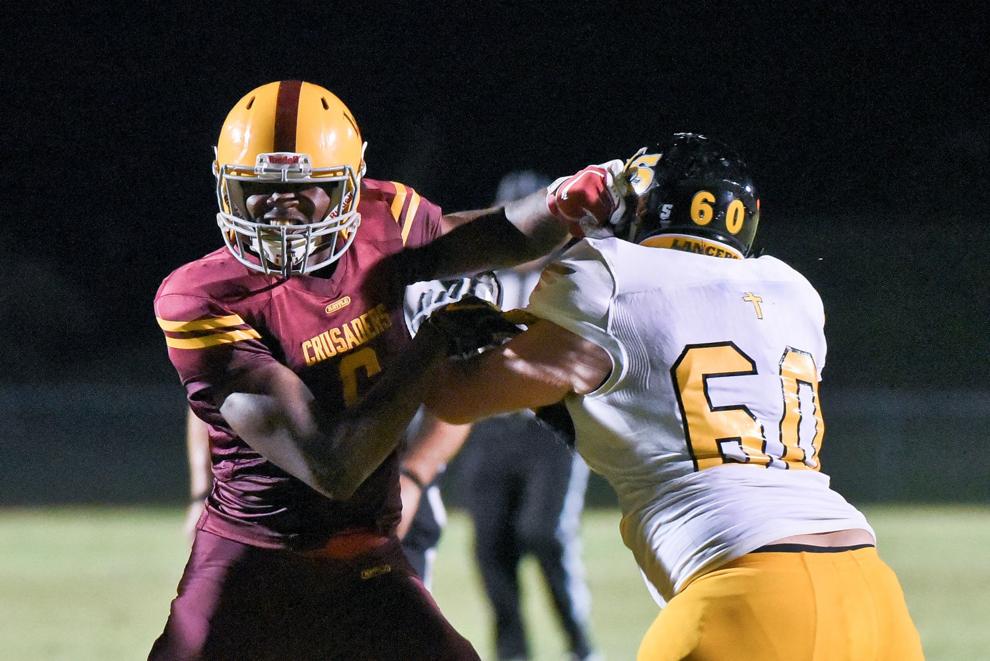 No. 7: Justin Johnson, Edwardsville, RB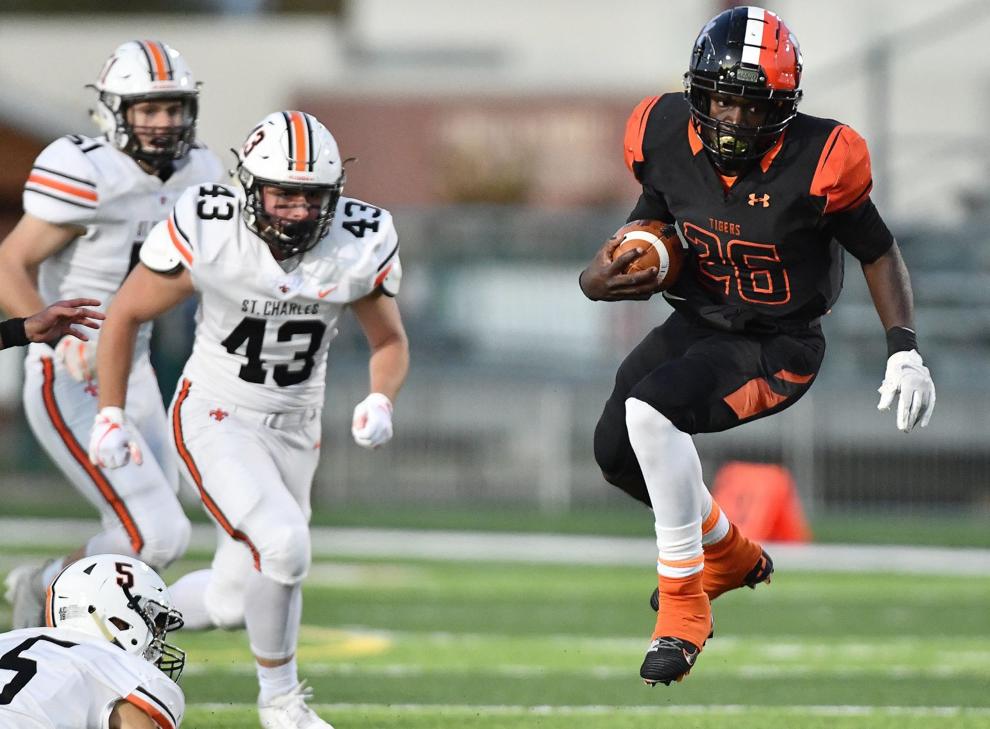 No. 8: Tyler Hibbler, Trinity, S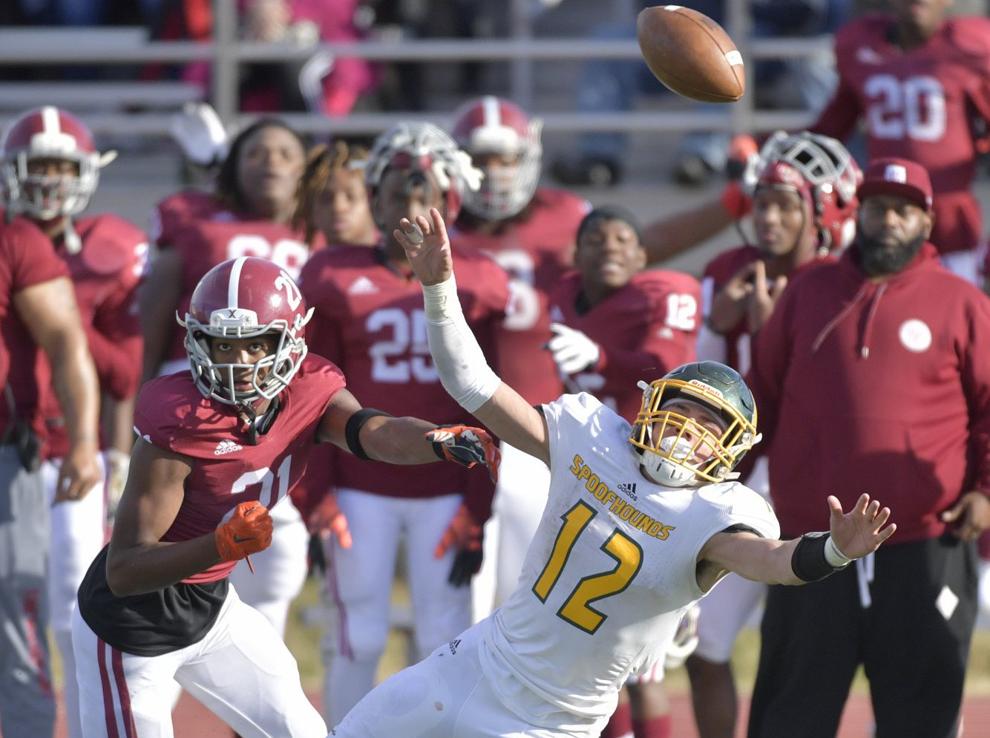 No. 9: Taj Butts, De Smet, RB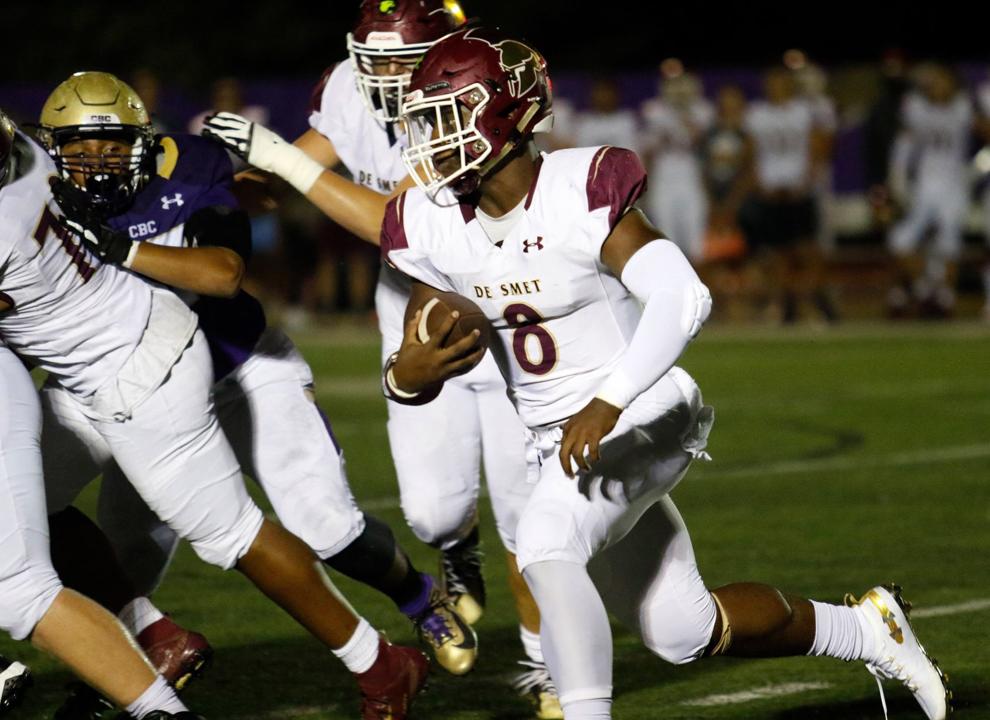 No. 10: Mekhi Wingo, De Smet, DL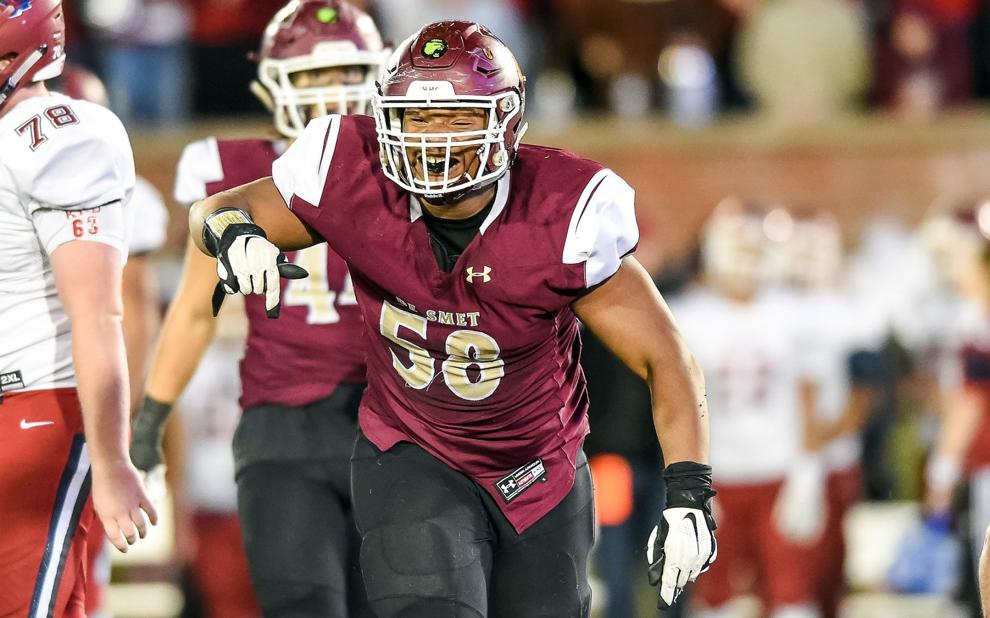 No. 11: Ryan Hoerstkamp, Washington, TE
No. 12: Demetrius Cannon, Trinity, WR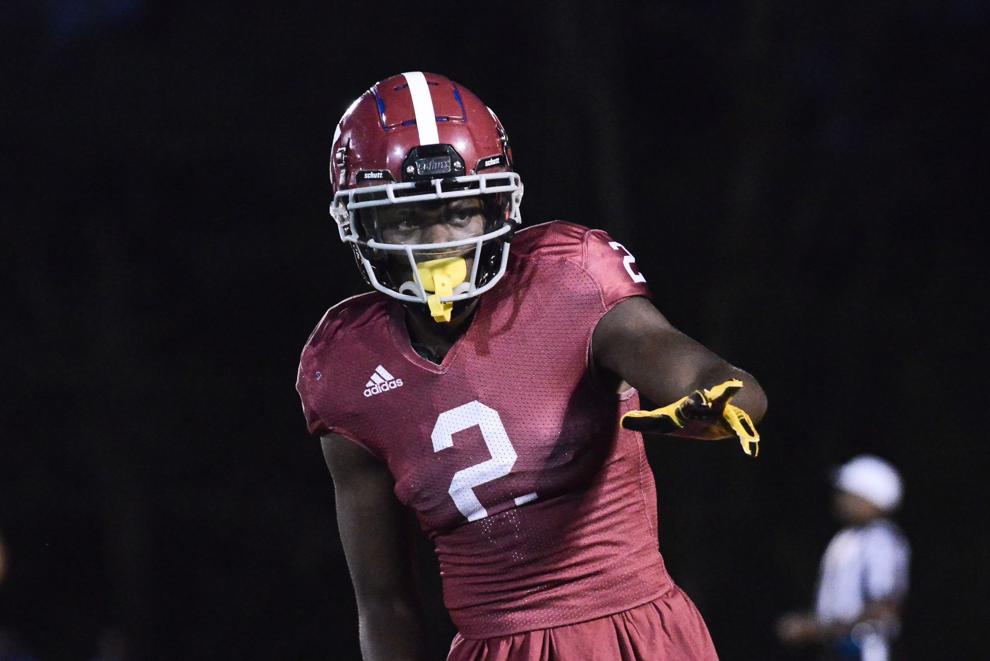 No. 13: Dakote Doyle-Robinson, De Smet, DL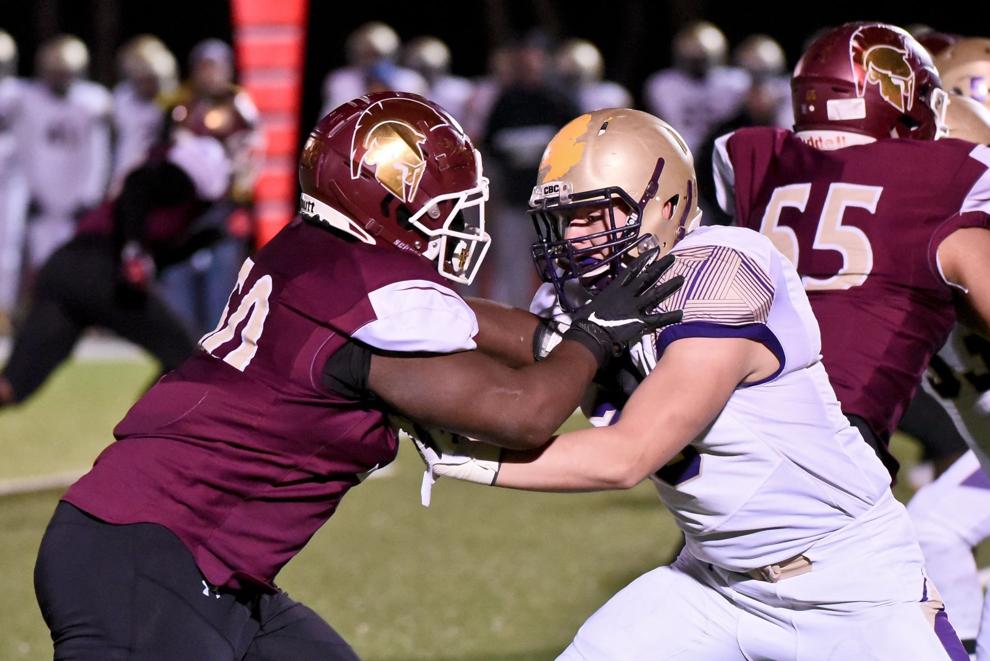 No. 14: Darez Snider, De Smet, RB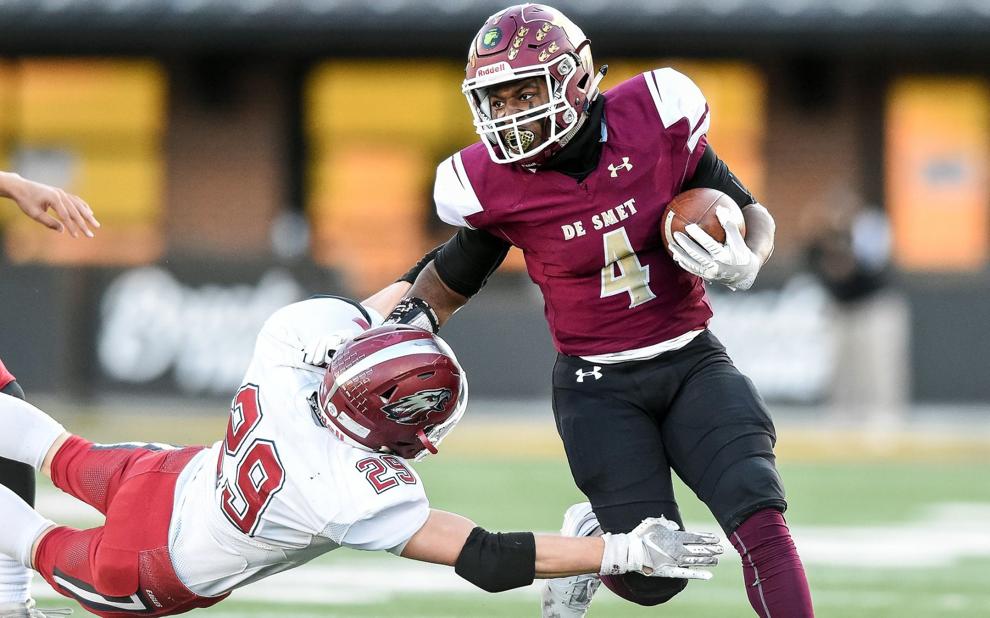 No. 15: Rico Barfield, De Smet, RB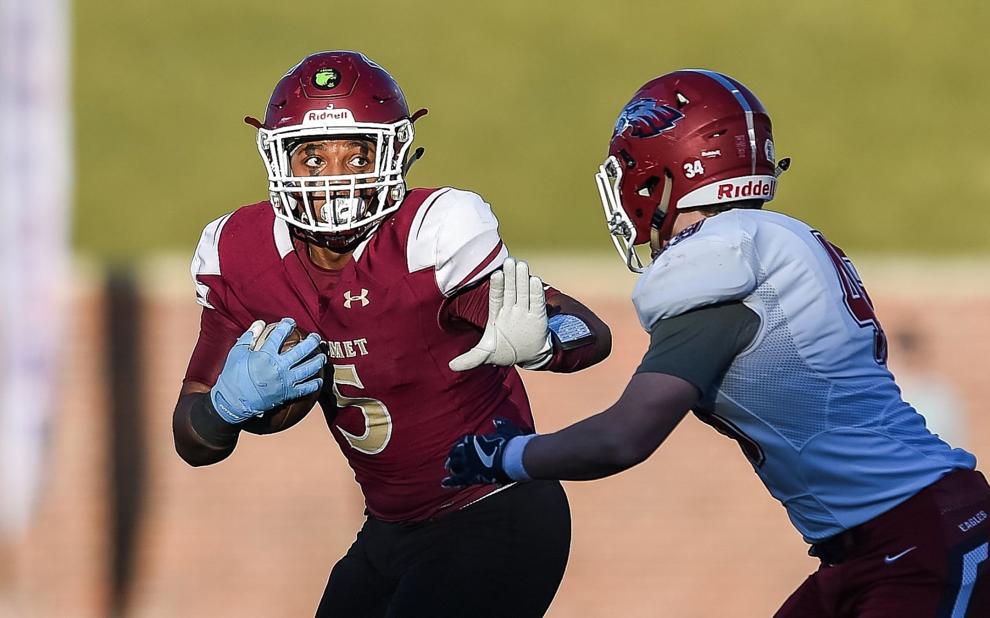 No. 16: Bill Jackson, Cardinal Ritter, RB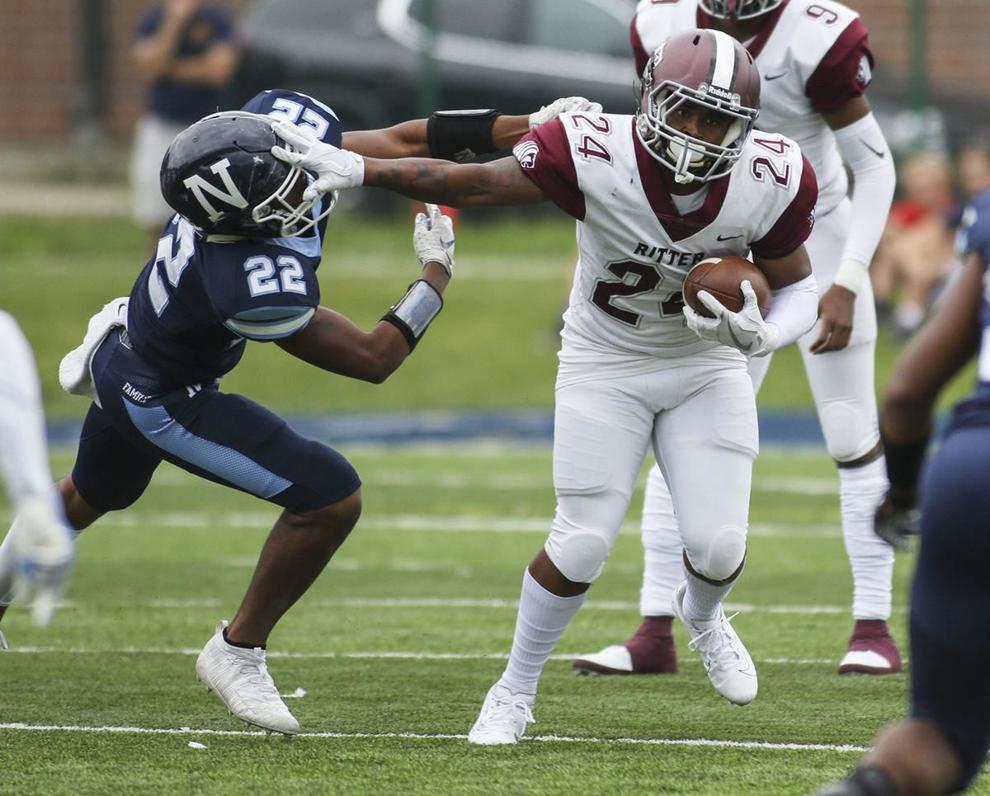 No. 17: Hutson Lillibridge, De Smet, OL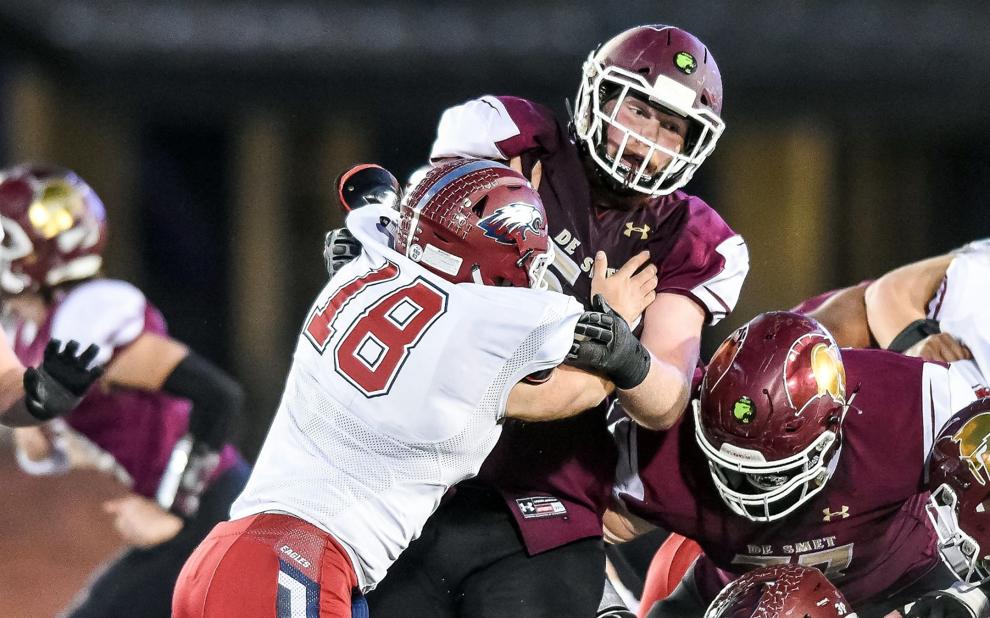 No. 18: Chevalier Brenson, CBC, WR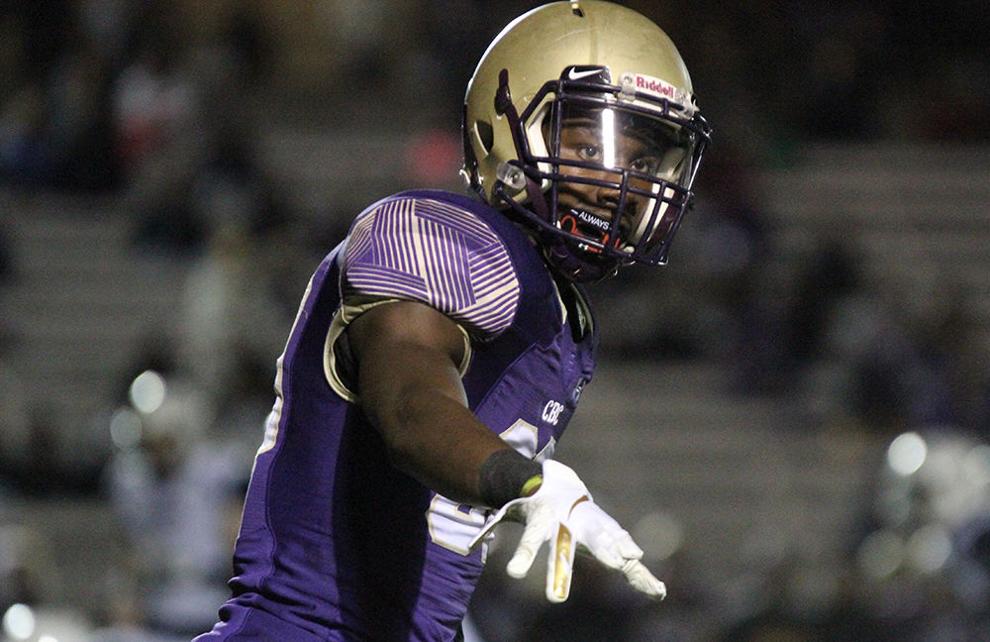 No. 19: Myles Norwood, Trinity, DB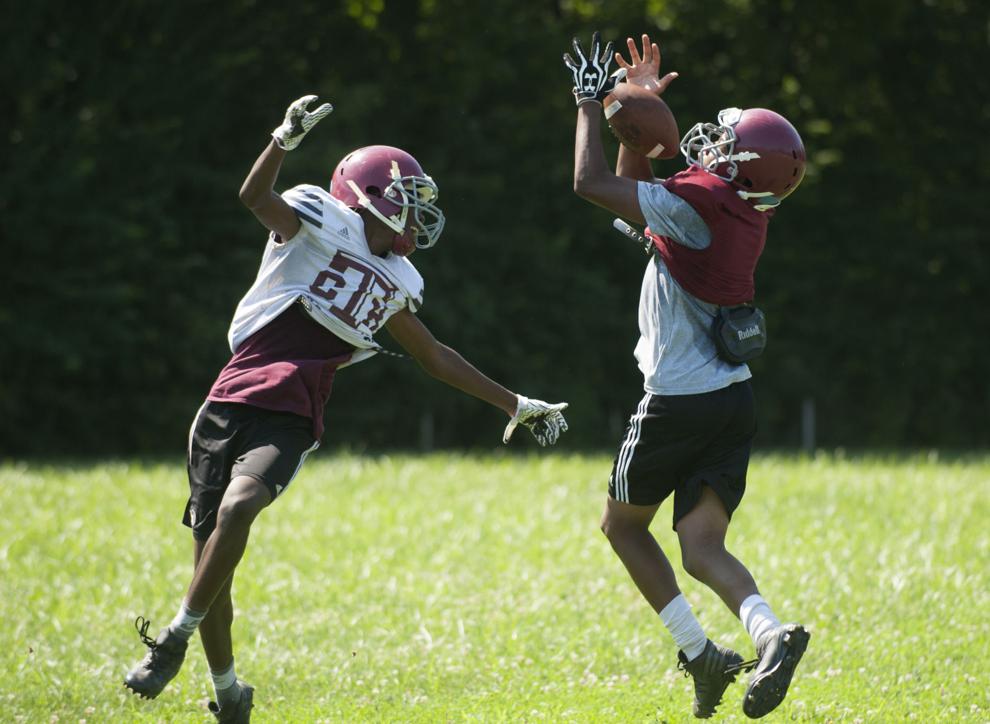 No. 20: Logan Kopp, Lindbergh, ATH/MLB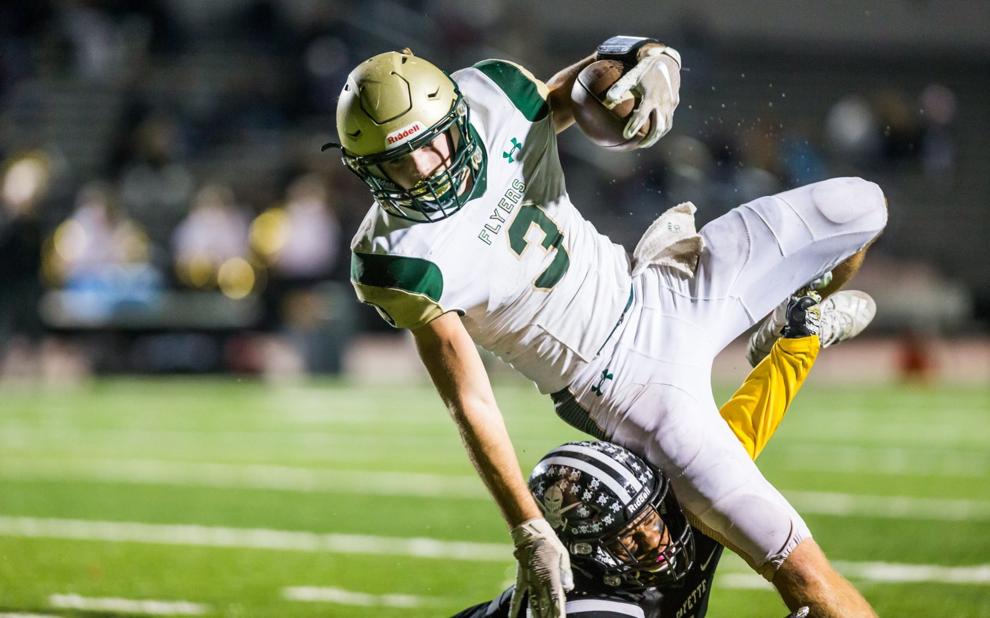 No. 21: Jordan Marshall, CBC, DB/S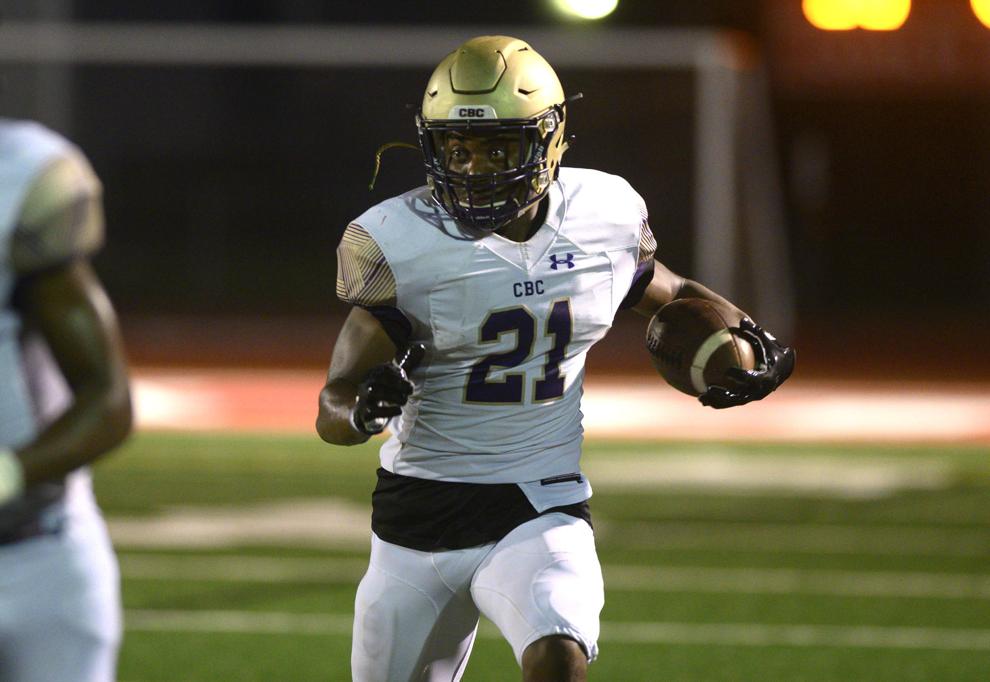 No. 22: Angelo Butts, McCluer North, WR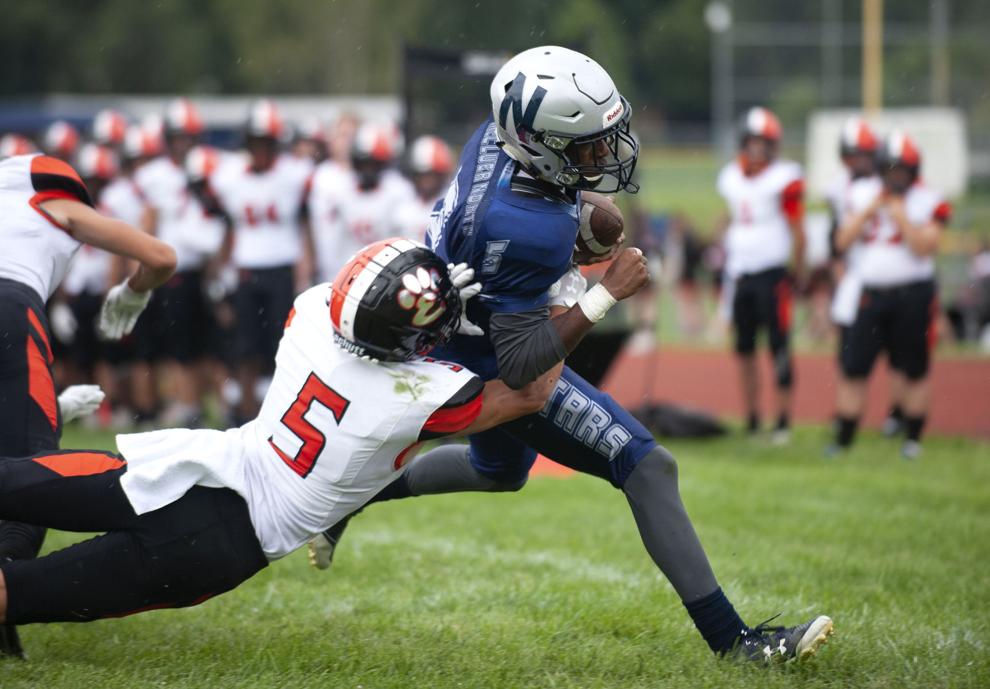 No. 23: Will Lee, Kirkwood, WR
No. 24: Latrell Bonner, O'Fallon, S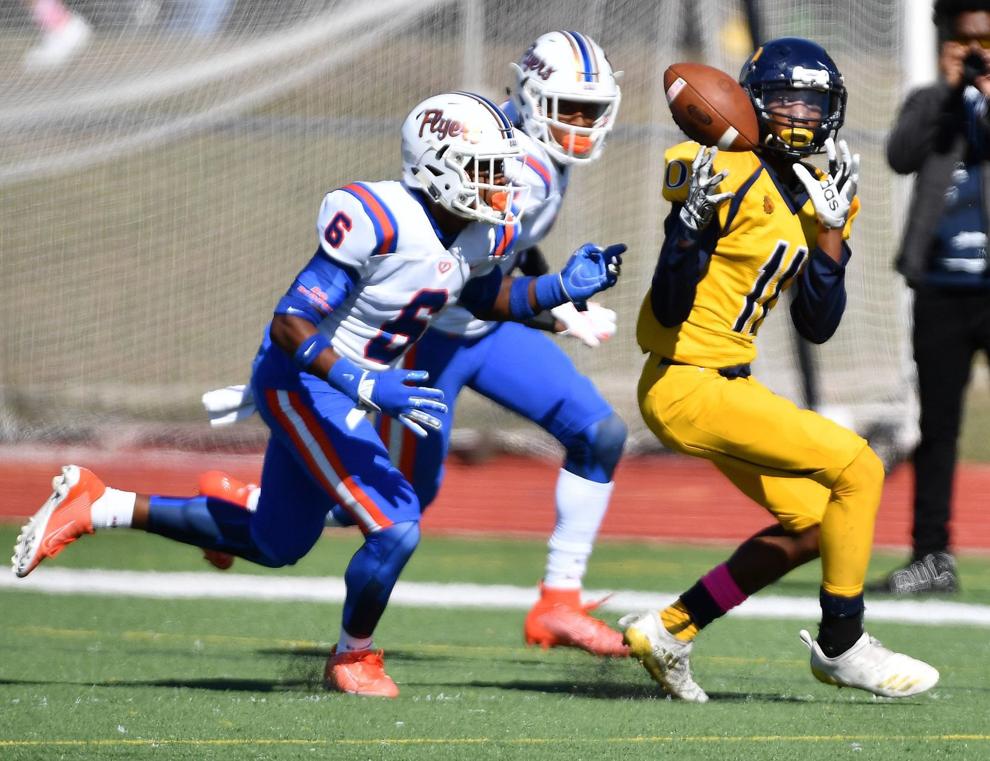 No. 25: Kaden McMullen, O'Fallon Christian, QB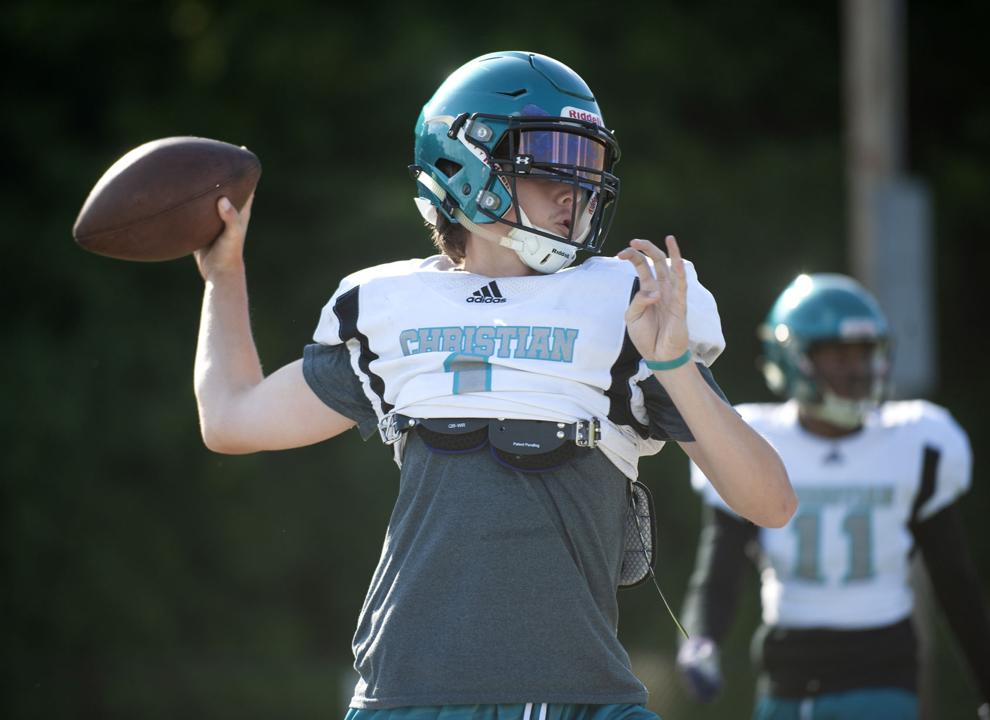 No. 26: Kyle Long, Hazelwood Central, OL
No. 27: Sam Buck, Highland, OL/DL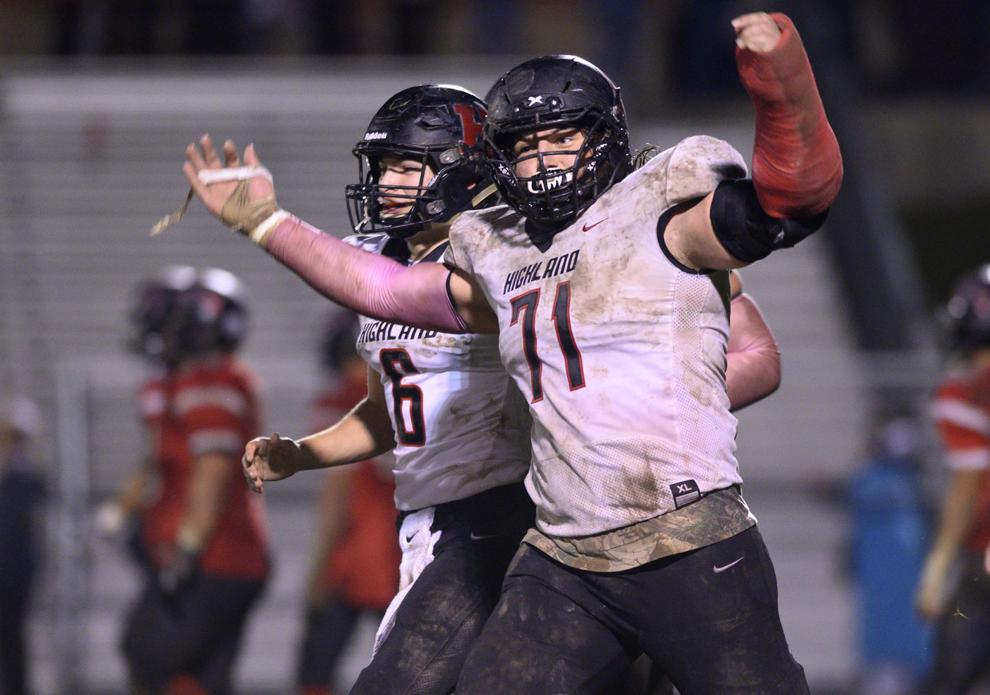 No. 28: Carter Davis, Eureka, QB
No. 29: Mali Walton, Parkway South, LB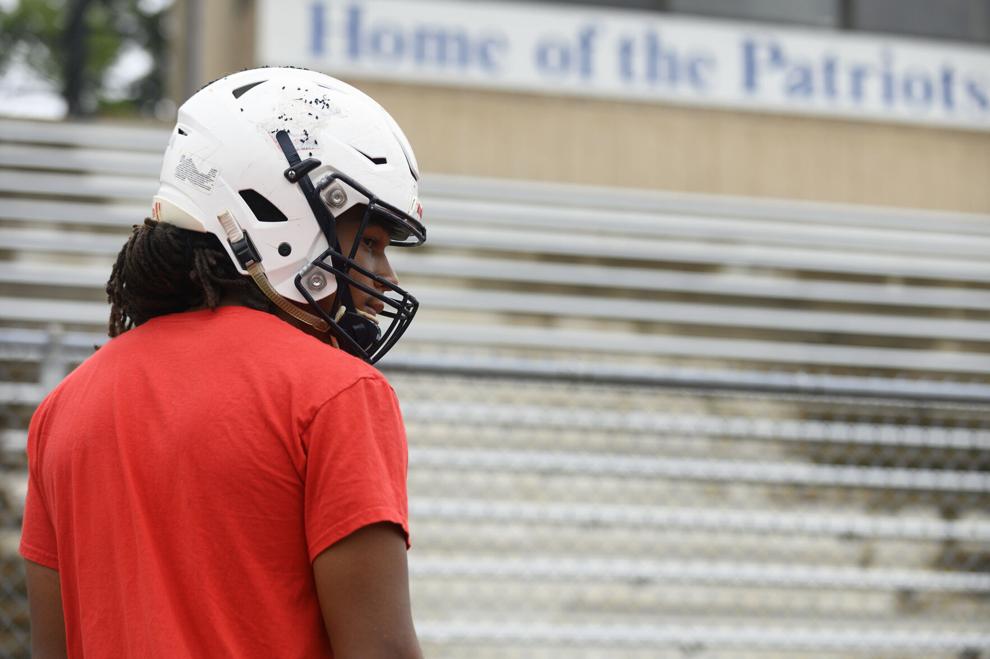 No. 30: Shawn Binford, Cahokia, DE/TE