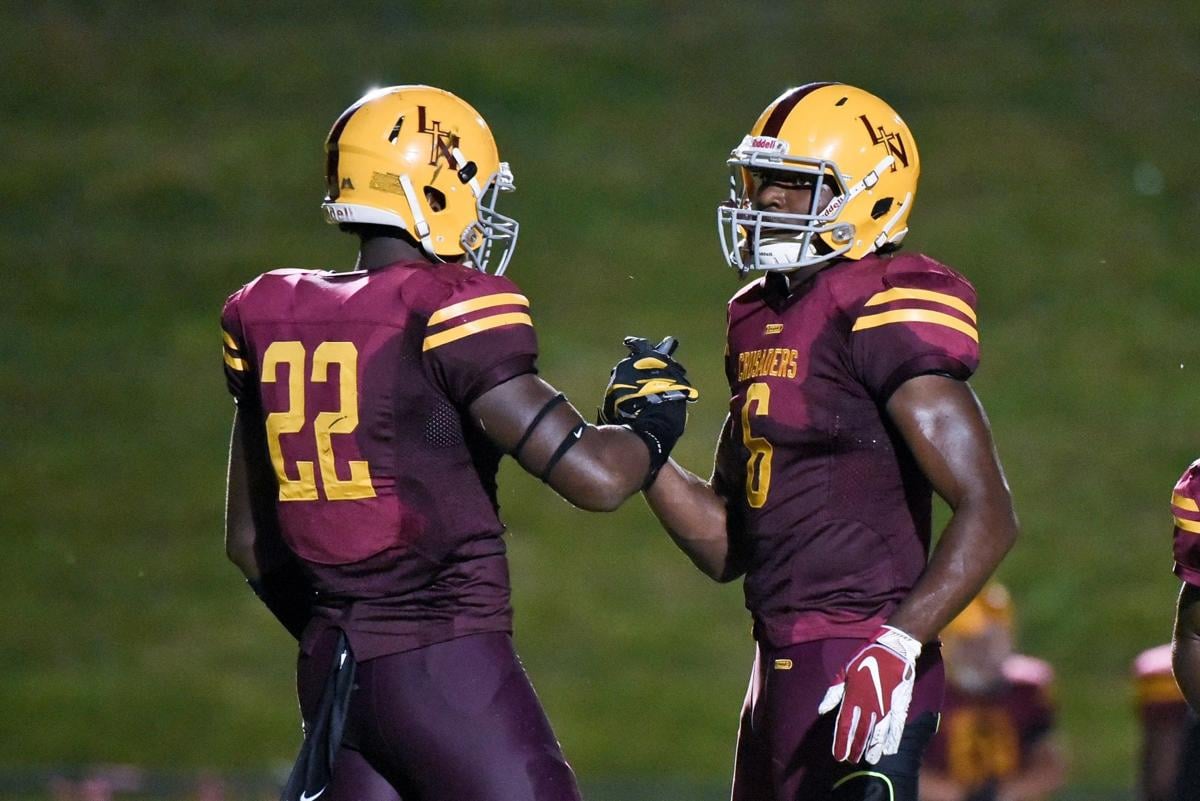 Travion Ford didn't pack on a "Quarantine 15" over the last six months.
A senior defensive end for the Lutheran North football team, Ford entered the spring and summer with the goal of filling out his 6-foot-4 frame with more muscle than he's had in his young life.
To achieve that goal he made some modifications to his diet. Every day for breakfast he wolfed down a short stack of pancakes and 10 eggs. There were protein shakes throughout the day. At dinner, his mother, Leatricia, would make him a steak.
Quarantine has been no fun for anyone, but Ford ate like a king.
"I had to get a lot of protein," Ford said.
Even kings like to switch up the menu once in a while. There were some days Ford reverted back to cereal but his three pancake and 10 egg routine appears to have done the trick.
After playing his junior season around 210 pounds, he's now 235 and ready to put that new strength to good use.
"I've been working out a lot," Ford said. "I've been hitting the gym almost every day."
The No. 6 prospect on the Super 30 countdown of the area's top seniors, Ford, like the rest of the seniors playing in St. Louis County, don't know if they'll have a season this fall. The St. Louis Sports Medicine COVID-19 task force recently recommended youth sports move into Phase 3 of the return to play protocols starting Monday. It allows high frequency contact sports, like football, to have nearly unencumbered practices, but games remain off limits.
There's a chance some schools could opt to play their fall sports in the spring under the Missouri State High School Activities Association's "alternate fall" season. But Ford said should it come to that, he won't be around to see it.
One of a slew of local standouts that have verbally committed to play at Missouri, Ford already laid the groundwork to graduate Lutheran North after the fall semester. He's planning on enrolling at Mizzou for the spring semester and getting a jump on college football.
"I'm set. If we don't play (in the fall), I'm still going to graduate early," Ford said.
Ford is the highest rated Mizzou recruit in the Class of 2021. According to 247sports, Ford is the lone four-star recruit to make a hard commitment to Mizzou. Rivals has Ford and Ben Davis cornerback Daylan Carnell as the only four-stars in the fold for the Tigers.
Ford had plenty of options to choose from. He racked up 33 offers that included Alabama, Arkansas, Arizona State, Florida State, Illinois, Iowa, Iowa State, LSU, Miami, Michigan, Michigan State, Minnesota, Mississippi State, Nebraska, Ohio State, Oklahoma, Oregon, Purdue, SMU, Tennessee, Texas, Texas A&M and Washington State.
That Mizzou landed Ford is a credit to new coach Eliah Drinkwitz. The other local standouts that have committed, to a man, sing Drinkwitz's praises. Ford is no different.
"It was hard (picking a school) but as soon as Drinkwitz got there it made it easy," Ford said. "The energy he has is tremendous."
Having a group of guys he's grown up competing with and against making the trip to Columbia sure didn't hurt, either.
Little has been easy since COVID-19 upended our everyday routines. However, Ford was ready for it more than most. When Lutheran North went to distance learning in late March, Ford was prepared. In order to graduate a semester early, he needed to take classes online outside of the normal school day. When the world went virtual, Ford was already savvy.
"That did make it easier," he said.
Ford is holding out hope for a senior season. His junior year ended the way he wanted as the Crusaders captured the Class 2 state championship. But it had its rocky points. He transferred to Lutheran North in the winter of his sophomore year but was ruled ineligible by MSHSAA for the following fall. Ford missed the first three games of the season while his family appealed that ruling. His appeal was granted and his eligibility was reinstated. Even without that drama, he was still a new guy with a new team in a new role.
"He had to overcome a lot of adversity at first," Lutheran North coach Carl Reed said.
Ford ended his junior season with 62 tackles and nine sacks in 11 games. Last season, the Crusaders had a devastating defense that was led by Post-Dispatch All-Metro defensive player of the year and Texas A&M freshman Antonio Doyle Jr., and current Minnesota freshman Itayvion "Tank" Brown. Ford was able to play his part and let those guys lead the way.
This season, Ford is supposed to step into that leadership void as the Crusaders attempt to defend their championship. Reed said if Ford gets to step on the field, he's going to live up the billing as the next defensive standout to come out Lutheran North, joining Doyle and Ronnie Perkins, who was the 2017 All-Metro defensive player of the year and is now a junior at Oklahoma.
"I think he is ahead of where Ronnie and Doyle were at the end of their junior year," Reed said. "He's on that same level."
Ford feels he's prepared to step into that spotlight and assume the responsibilities.
"I feel like I'm ready to take on that role," he said. "They showed me a lot about being a leader."
A leader doesn't just talk. They let their actions speak, too. Ford put in the work.
Those pancakes and eggs didn't eat themselves.
2020-21 Post-Dispatch preseason Super 30 countdown
2020-21 Post-Dispatch preseason Super 30 countdown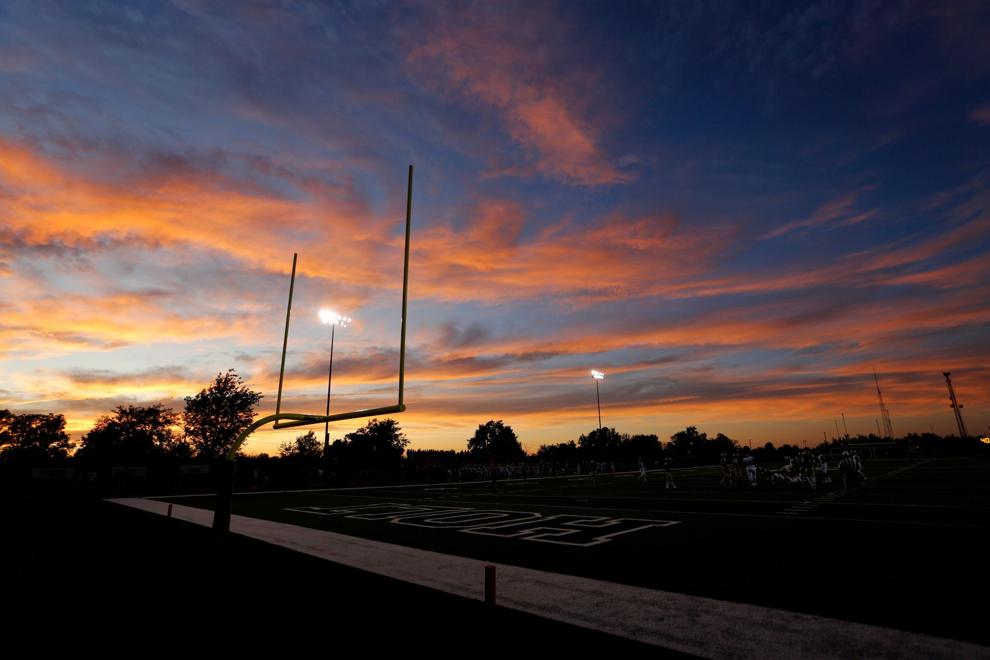 No. 1: Jakailin Johnson, De Smet, DB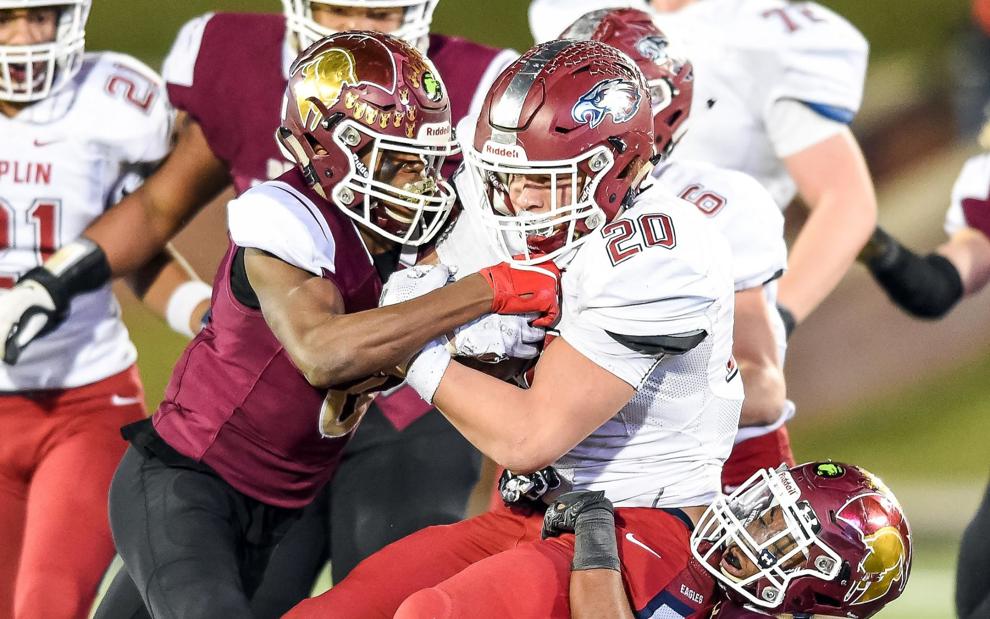 No. 2: Dominic Lovett, East St. Louis, WR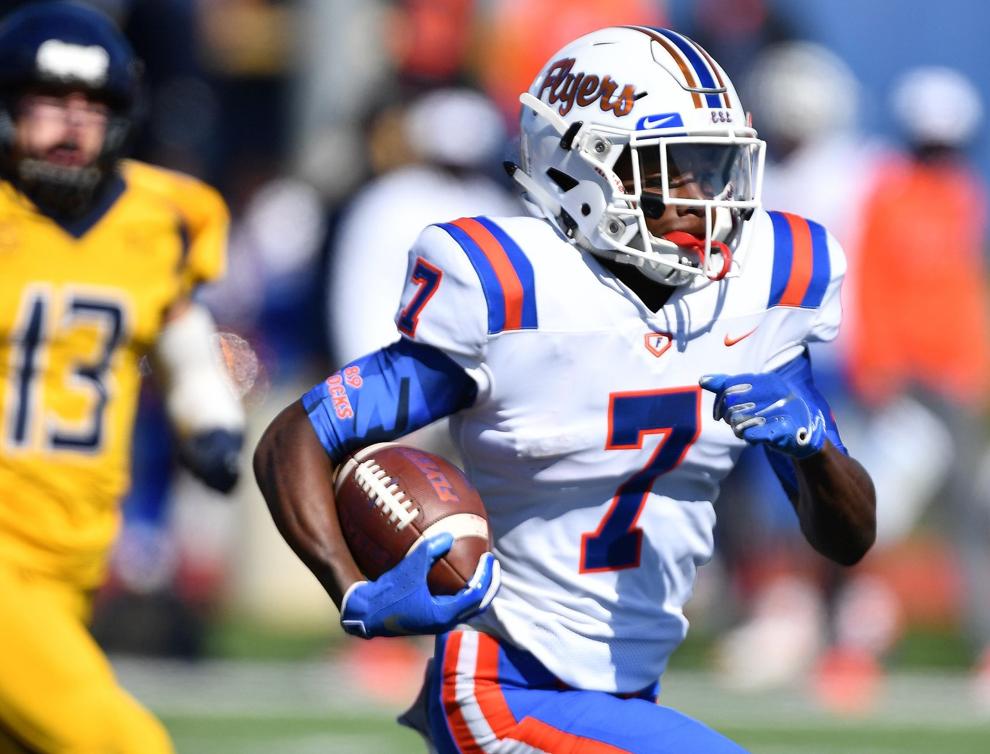 No. 3: Keontez Lewis, East St. Louis, WR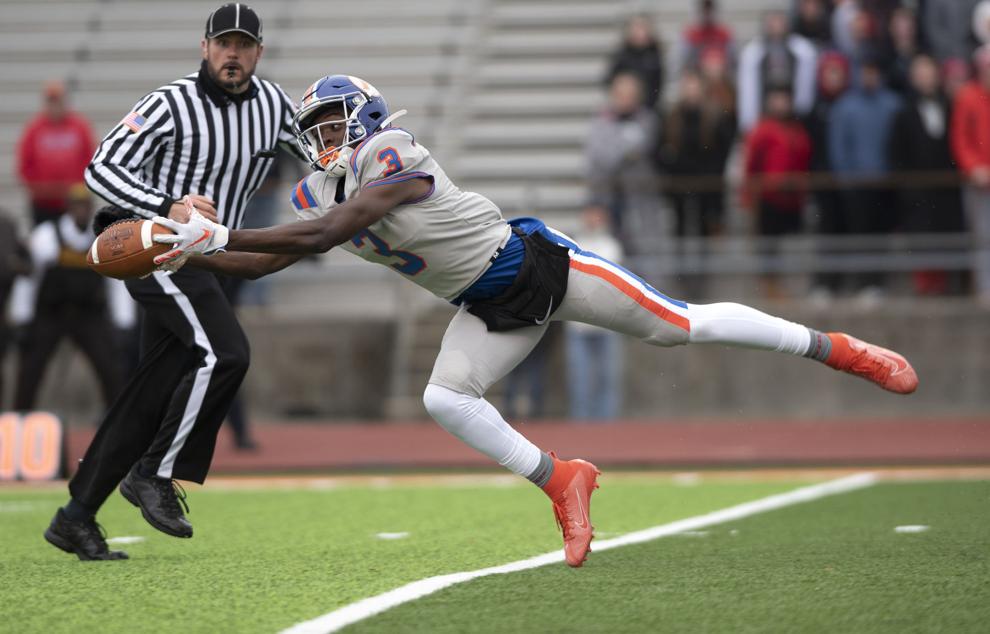 No. 4: Tyler Macon, East St. Louis, QB
No. 5: Gabriel Rubio, Lutheran St. Charles, DL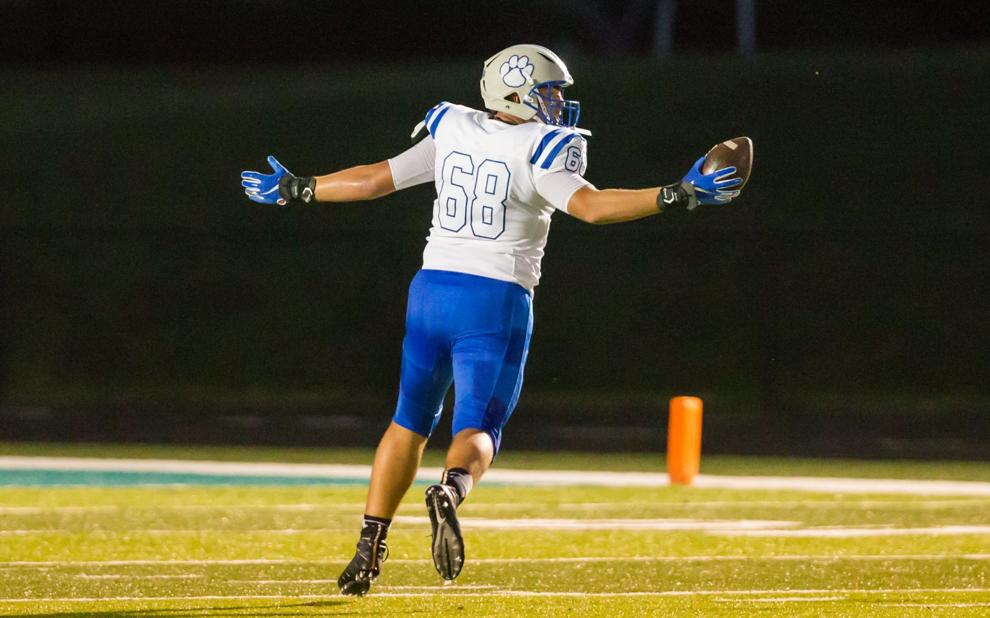 No. 6: Travion Ford, Lutheran North, DE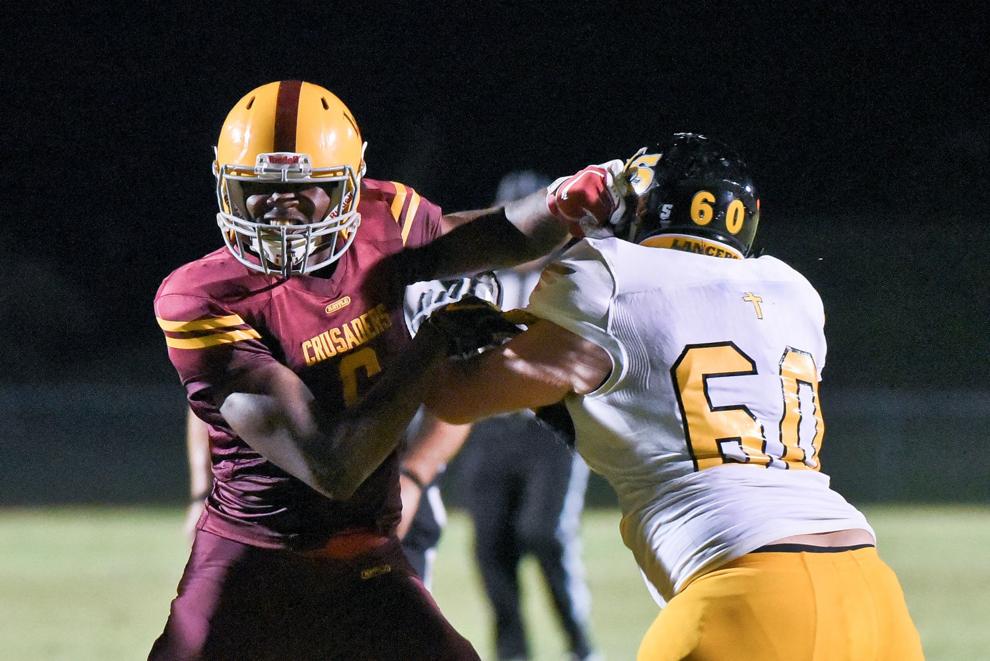 No. 7: Justin Johnson, Edwardsville, RB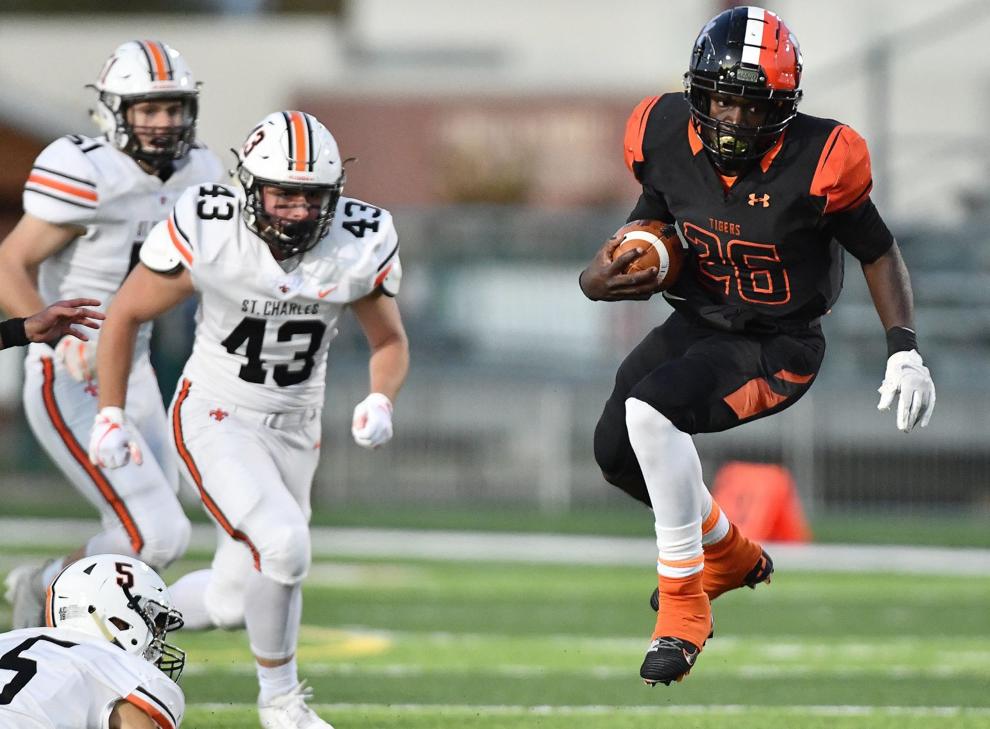 No. 8: Tyler Hibbler, Trinity, S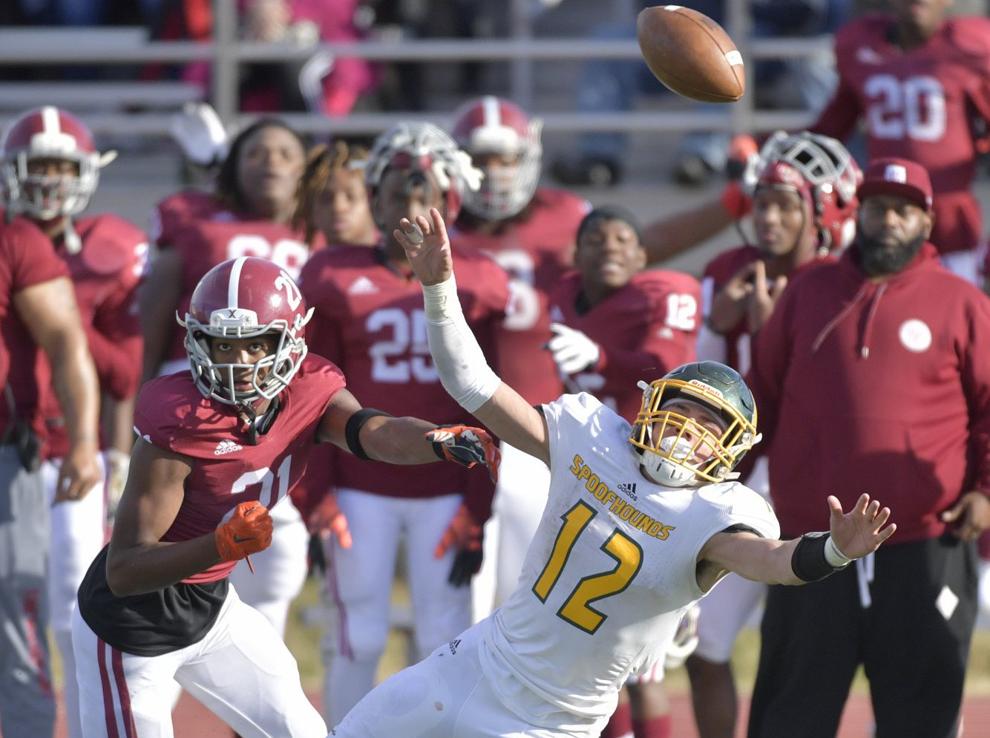 No. 9: Taj Butts, De Smet, RB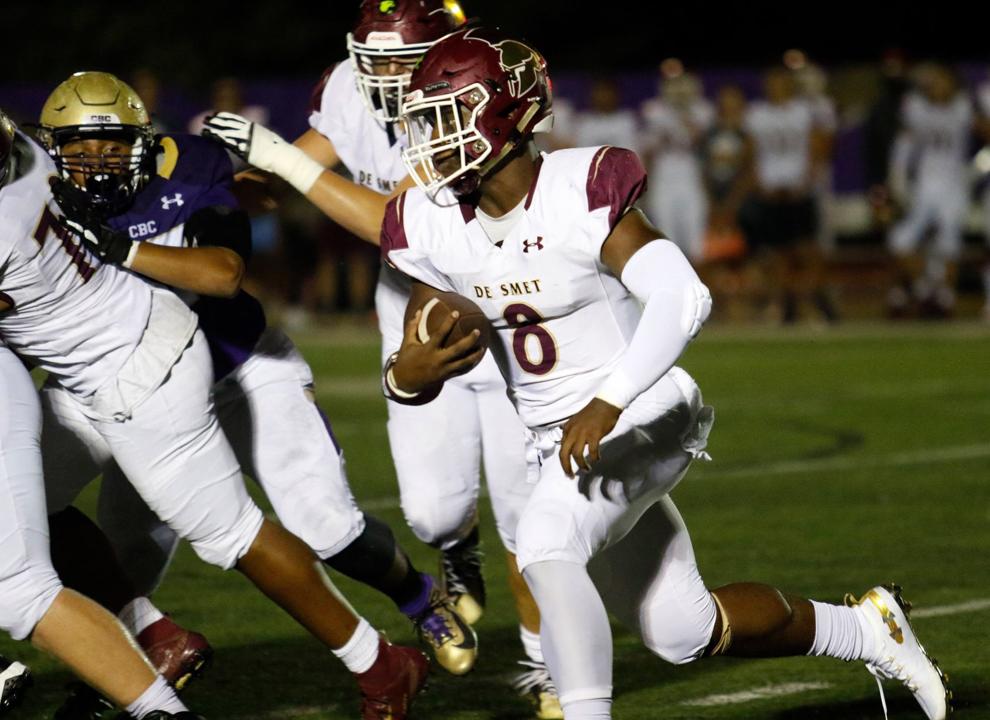 No. 10: Mekhi Wingo, De Smet, DL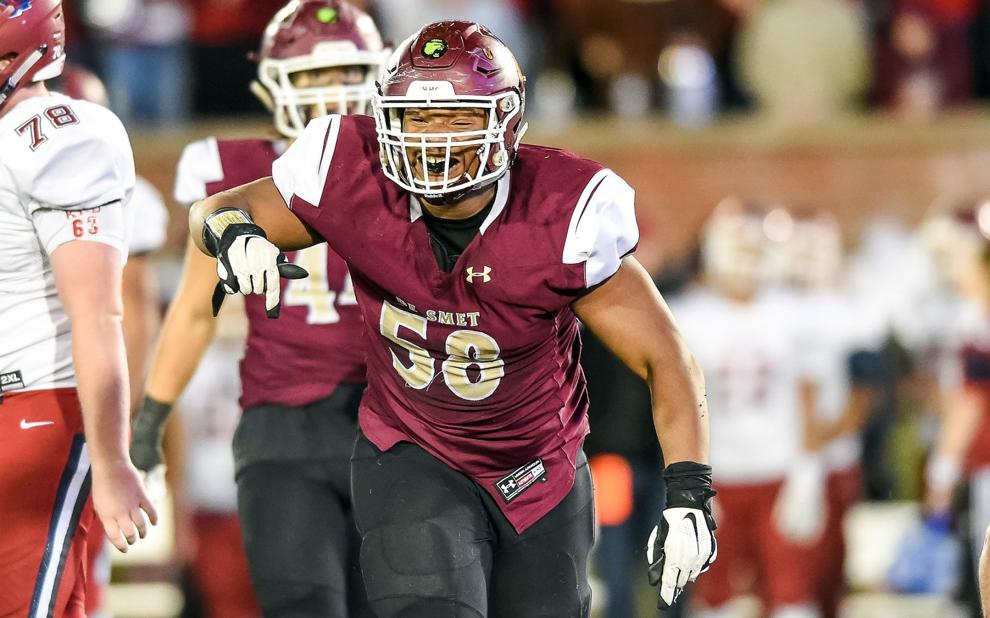 No. 11: Ryan Hoerstkamp, Washington, TE
No. 12: Demetrius Cannon, Trinity, WR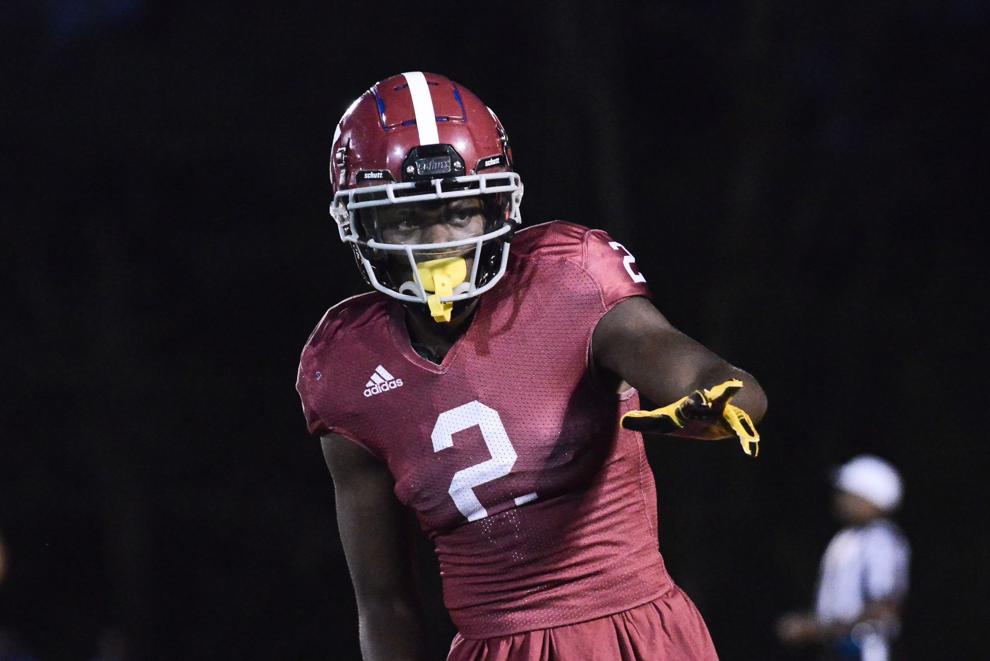 No. 13: Dakote Doyle-Robinson, De Smet, DL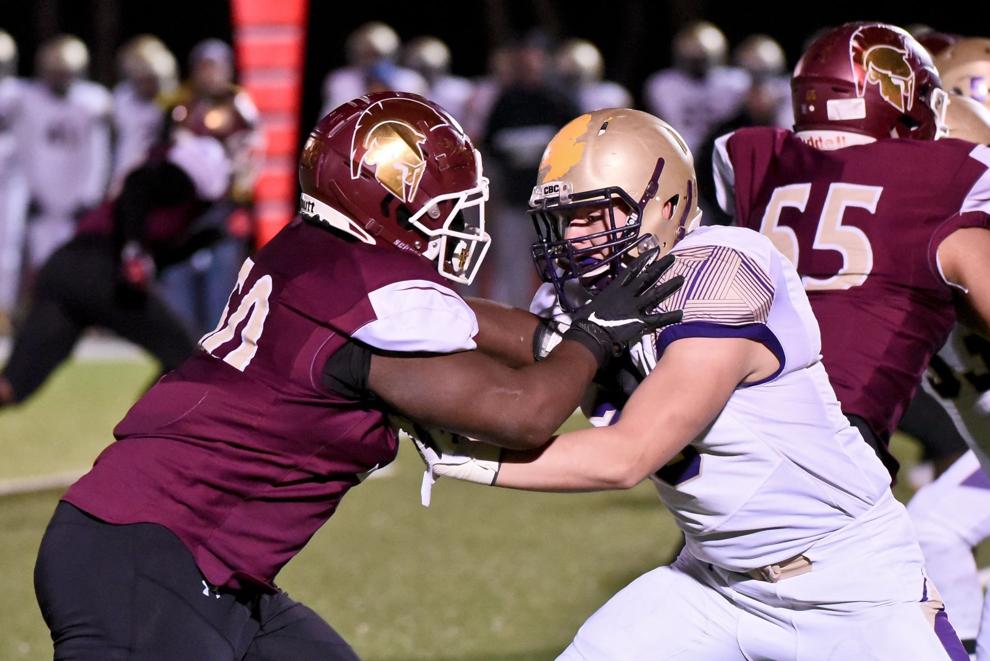 No. 14: Darez Snider, De Smet, RB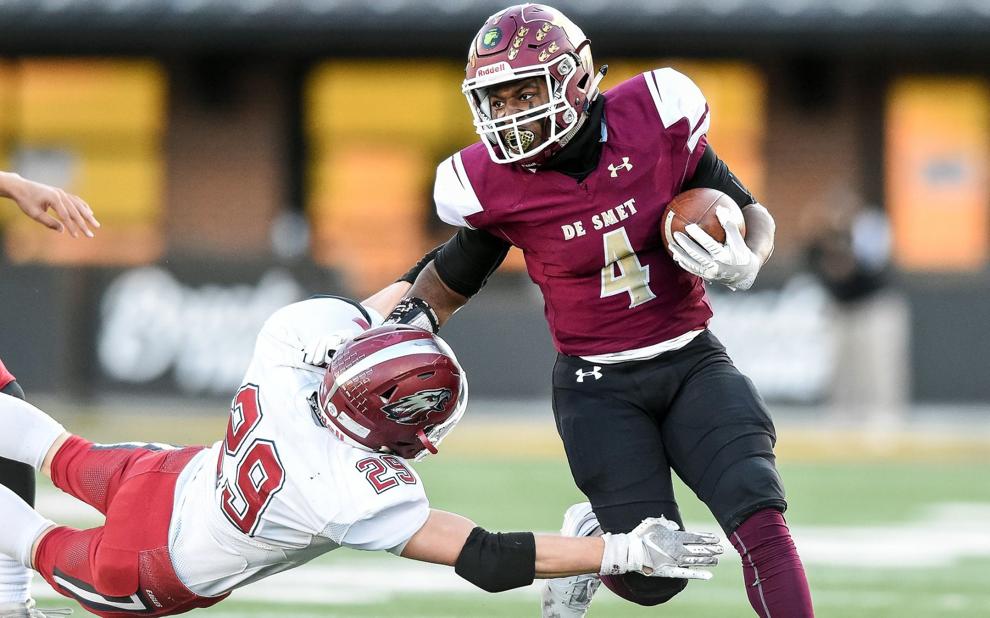 No. 15: Rico Barfield, De Smet, RB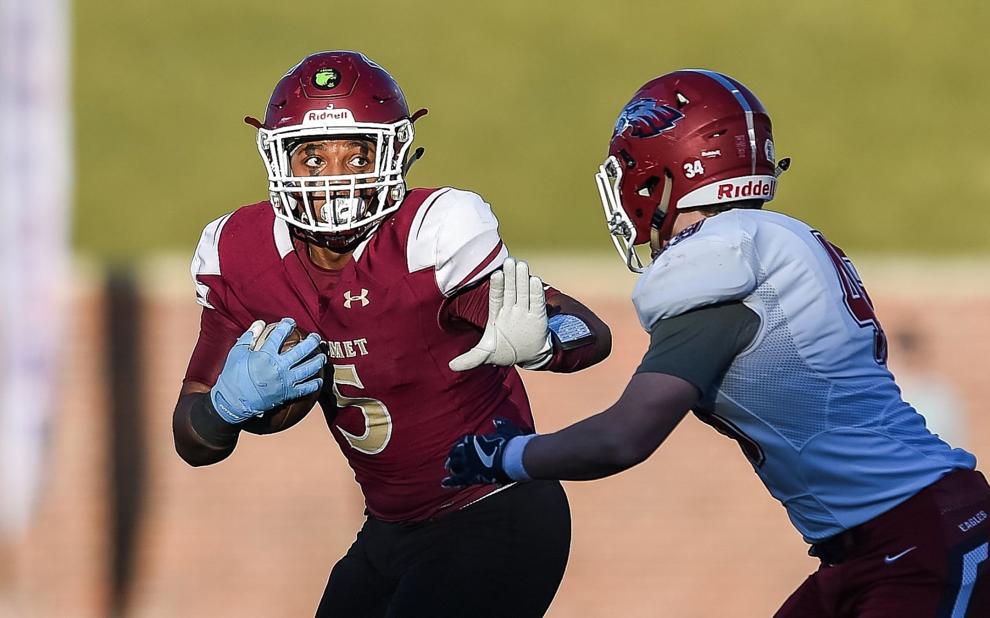 No. 16: Bill Jackson, Cardinal Ritter, RB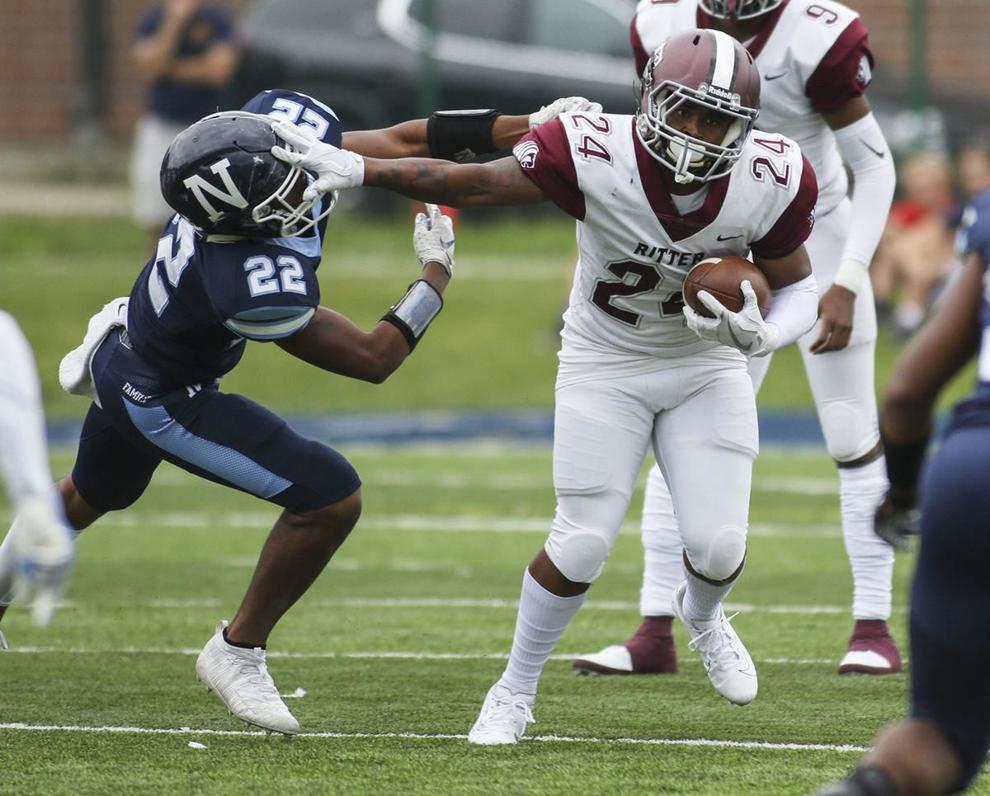 No. 17: Hutson Lillibridge, De Smet, OL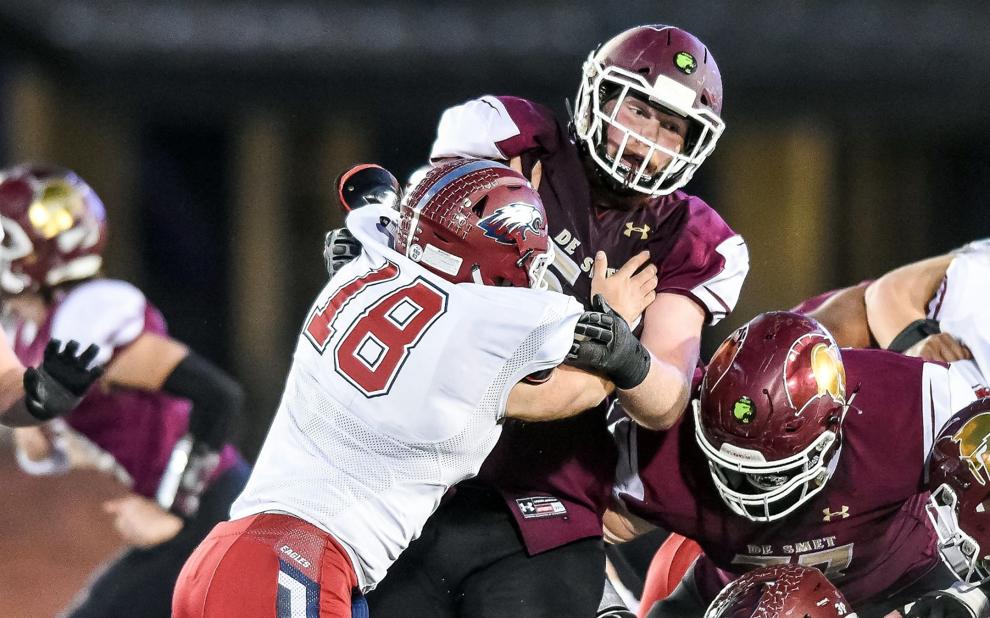 No. 18: Chevalier Brenson, CBC, WR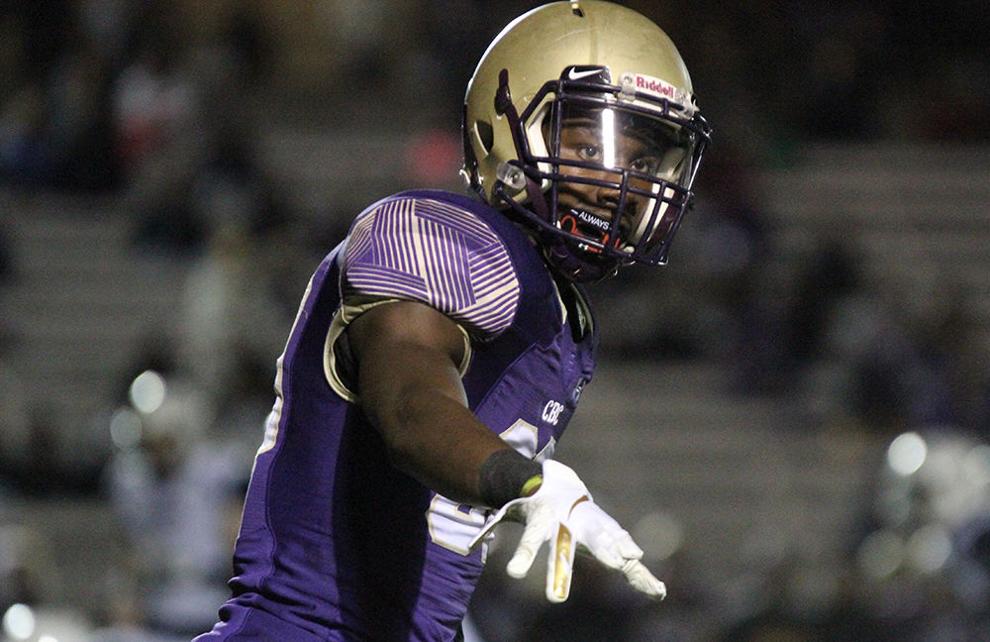 No. 19: Myles Norwood, Trinity, DB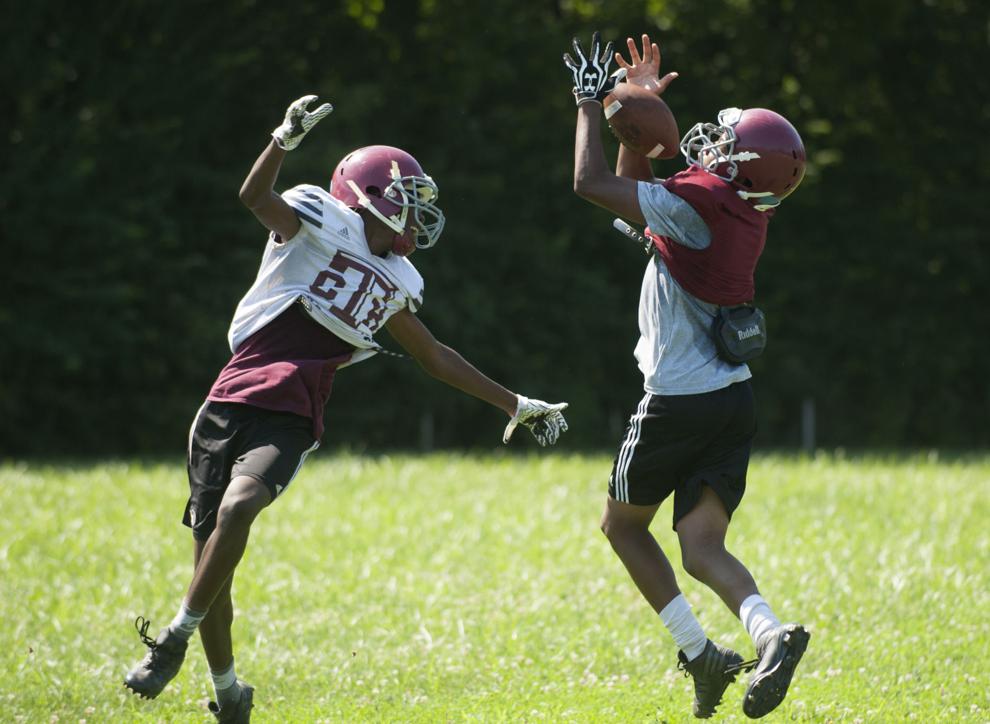 No. 20: Logan Kopp, Lindbergh, ATH/MLB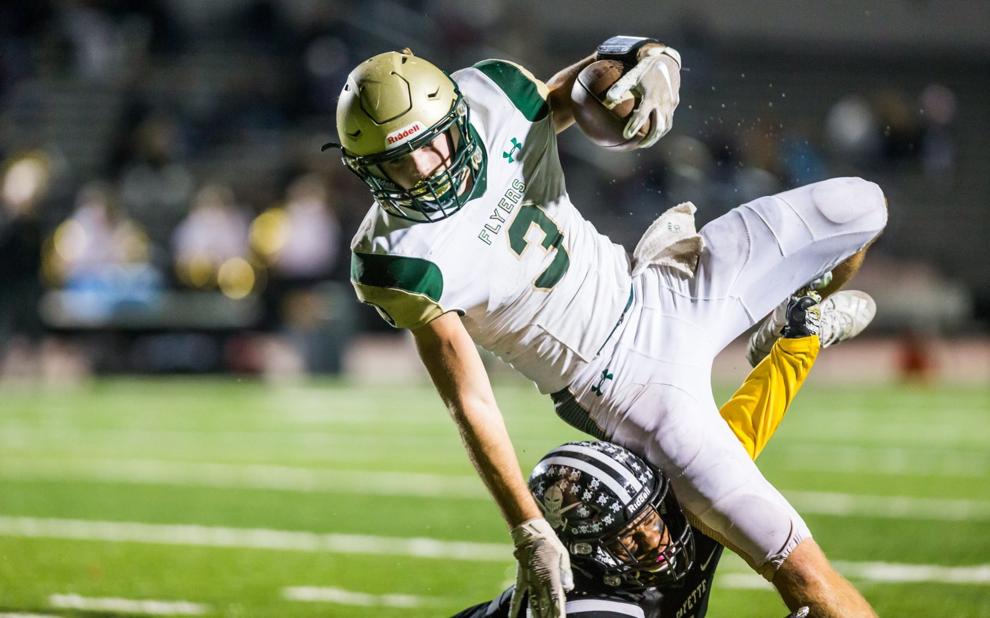 No. 21: Jordan Marshall, CBC, DB/S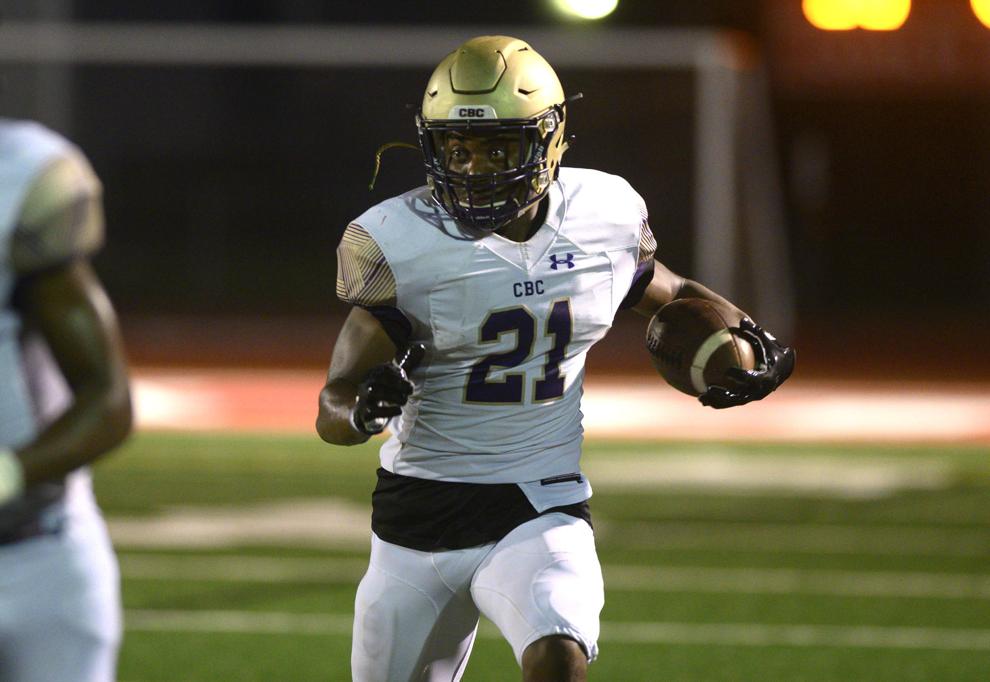 No. 22: Angelo Butts, McCluer North, WR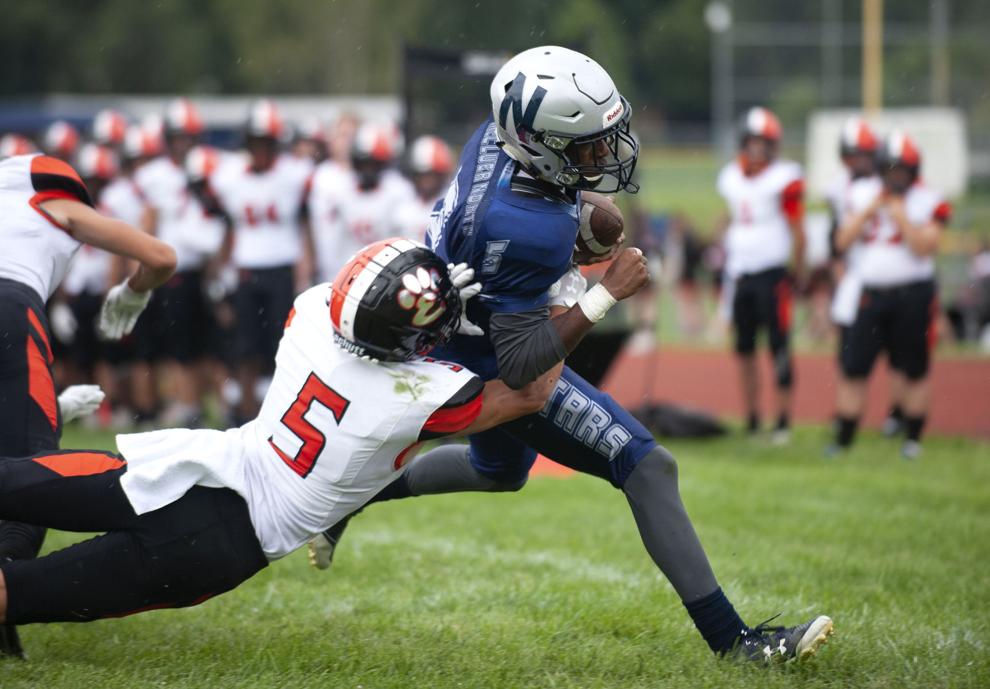 No. 23: Will Lee, Kirkwood, WR
No. 24: Latrell Bonner, O'Fallon, S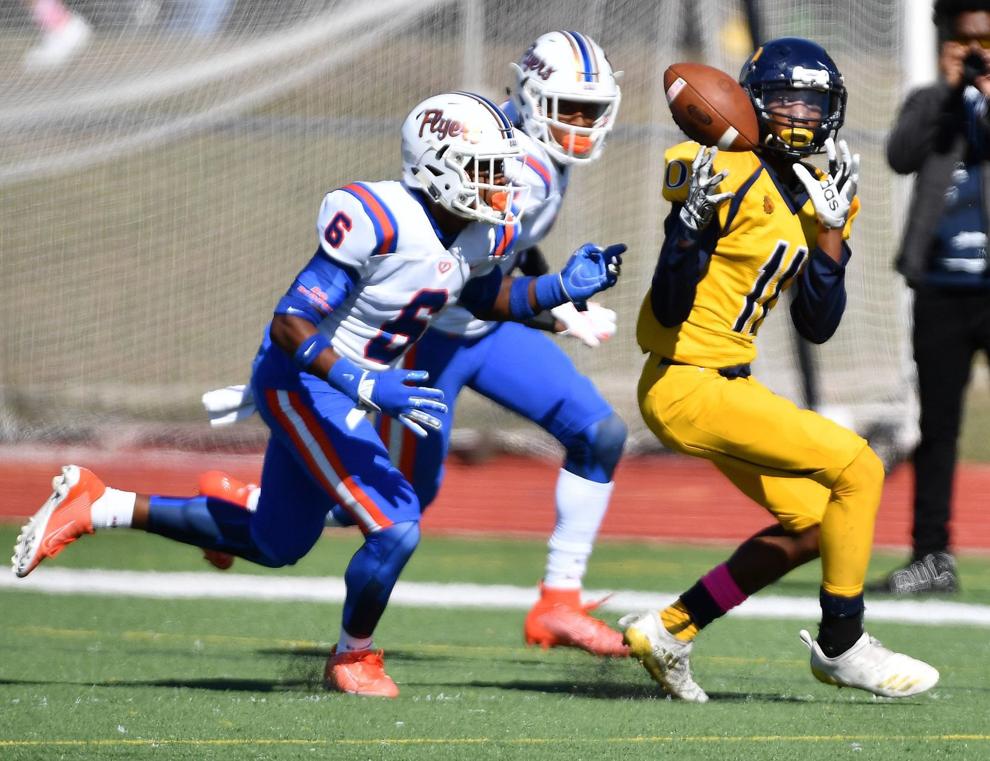 No. 25: Kaden McMullen, O'Fallon Christian, QB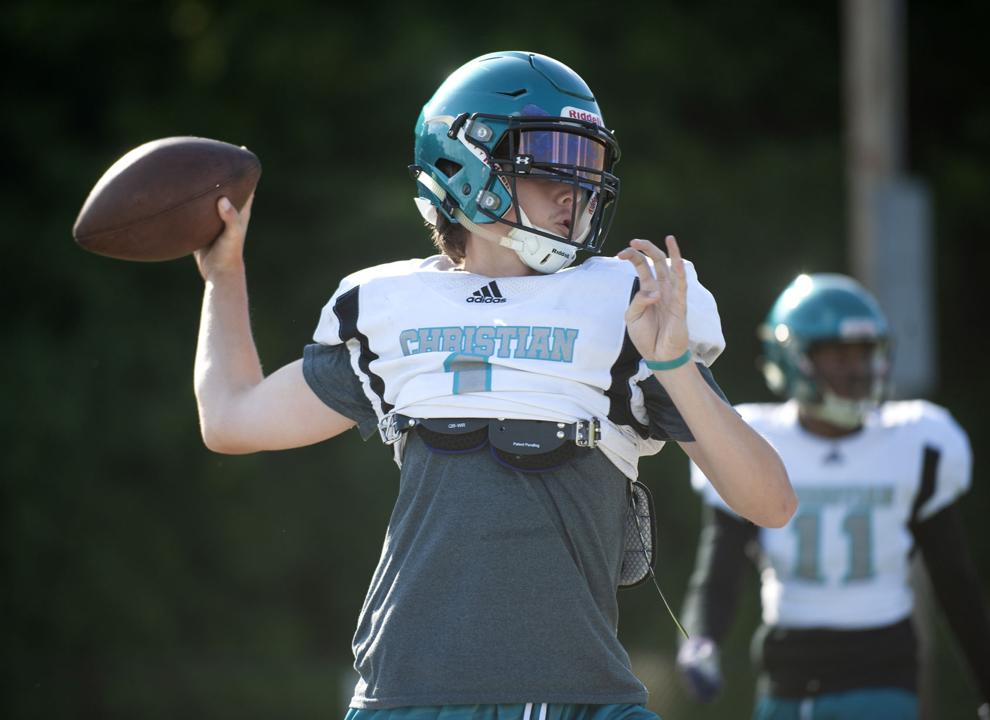 No. 26: Kyle Long, Hazelwood Central, OL
No. 27: Sam Buck, Highland, OL/DL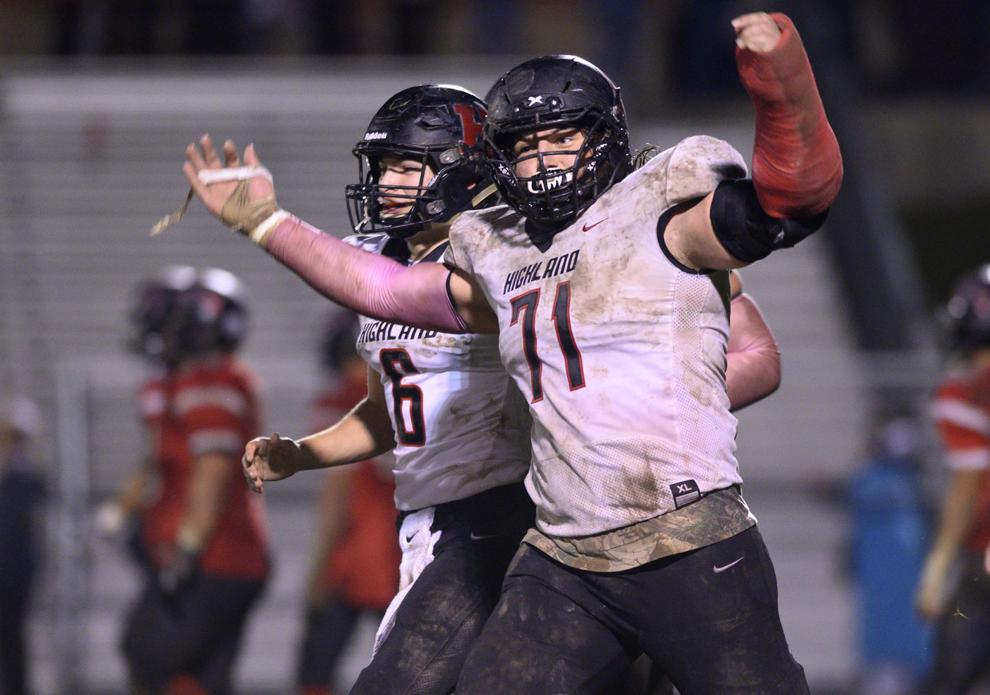 No. 28: Carter Davis, Eureka, QB
No. 29: Mali Walton, Parkway South, LB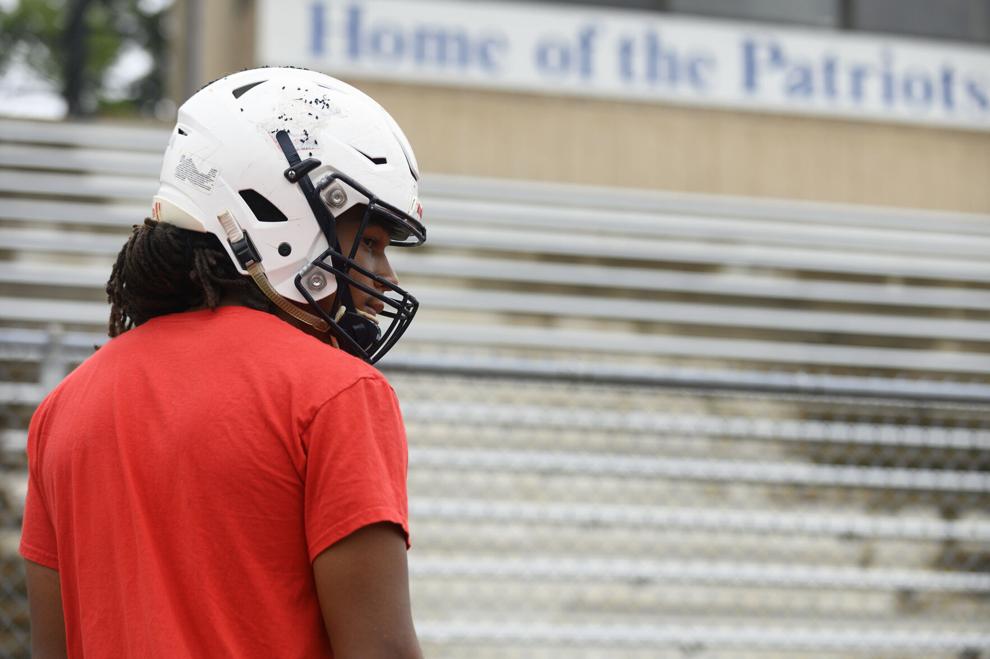 No. 30: Shawn Binford, Cahokia, DE/TE