Every high school football player in St. Louis and St. Louis County had it bad last fall as the season started late, was canceled early or didn't start until March because of factors related to the coronavirus pandemic.
"I have pre-existing health conditions and it attacks people with them," Thompson said. "It hit me pretty hard."
Thompson lost his sense of smell and taste. It was tough to breathe. He was beset by fever and aches.
"I had everything," he said. "All the symptoms."
Thompson did not begin the season when SLUH kicked off against St. Mary's the second week of October. He was sidelined until the Junior Billikens faced Lindbergh in a Class 6 district semifinal the first week of November. He was symptom free and cleared to play, but the virus had ravaged Thompson physically. He did not feel like himself as he tried to gut it out for his teammates in the playoffs.
"I felt I wasn't in my top shape," Thompson said. "I wanted to play for the seniors. I really wanted to play for them."
In his one appearance, Thompson made 11 tackles. He also caught two passes for 36 yards as Lindbergh won 28-21 and advanced to the district championship.
As a sophomore he made 39 tackles and two interceptions on defense. He had a combined 752 yards rushing and receiving and scored six touchdowns as he started on offense, too. In the offseason a dump truck worth of scholarship offers rained down on him.
"It was pretty crazy," Thompson said. "I got 35 offers from the end of my sophomore season to the summer before my junior year."
The list included Arkansas, Auburn, Baylor, Florida, Florida State, Georgetown, Howard, Illinois, Indiana, Iowa, Iowa State, Kansas, Kansas State, Kentucky, LSU, Miami, Michigan, Michigan State, Minnesota, Mississippi, Mississippi State, Morgan State, Nebraska, Oklahoma State, Penn State, Purdue, Texas, USC, Washington State and West Virginia.
While it's an absolute honor to be wanted by so many well-known institutions, it also was a headache some days. All of those schools wanted to talk and make their pitch. They all wanted to build a relationship. They all wanted a piece of Thompson's time.
"I was so tired of recruiting by December (of 2020) that I was ready to commit," Thompson said.
Thompson, 17, whittled down his options. He wanted to play in either the Southeastern Conference or the Big 10. Thompson's father, Hickey, played at Michigan State after a stellar career at Althoff High in Belleville.
As he went through the positives and negatives of his choices, Isaac Thompson came down to two schools — Missouri and Michigan.
In the end, the idea of playing in the SEC at his home-state school with a bunch of guys he's grown up playing with and against was too much to pass up. In December he verbally committed to the Tigers.
"We're playing in the best conference in the country and it's an hour and a half from home," Thompson said. "I felt I couldn't go wrong with that."
With his college plans firmly decided, the 6-foot-1 and 190-pound Thompson has put all of his attention on savoring his final season at SLUH. His role will expand on both sides of the ball. After playing mostly wide receiver on offense as an underclassman he's expecting to get some action at running back. He will continue to be a stalwart on the defensive side as well.
"He is so flexible, he allows us to put him in positions to shore up what we're doing," SLUH coach Mike Jones said. "Isaac can do so many different things. You can play him anywhere but the offensive line."
Thompson is just happy to be playing. Missing almost all of last season was miserable and not just because he was ill. The things that make high school football such a unique and joyous experience were missing. The offseason, where teams build the bonds that will carry them through the hard days of the fall, was practically nonexistent. There were no student sections allowed at games in the city. SLUH's annual "Running of the Bills" — where the students paint themselves blue and parade into the stadium — was nixed.
"We couldn't do that last year," Thompson said. "That's a big thing."
There was a time when Thompson didn't always enjoy being at practice when the thermometer was closing in on triple digits. Those times are long gone. After being unable to play the game, he's dedicated himself to for more than a decade, he's not taking anything for granted. Some days are better than others, but if he's on a football field with his teammates and friends, chances are it's going to be good.
"My dad said high school is the most fun you'll ever have playing football. You'll never get these days back," Thompson said. "I'm soaking it all in. I'm thankful I'm there every day with my coaches and all the great kids on the team."
2021-22 Post-Dispatch Super 30
2021-22 Post-Dispatch Super 30 preseason countdown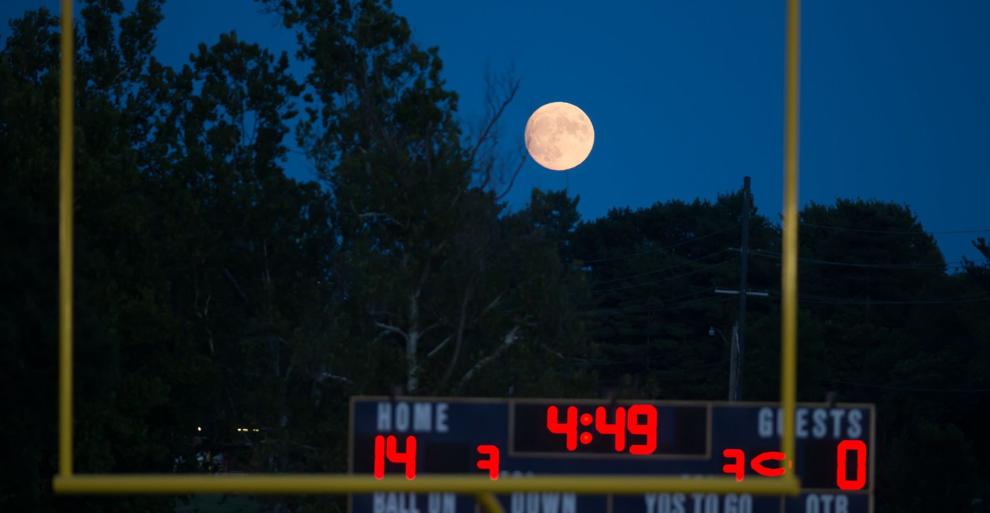 No. 1: Luther Burden, WR, East St. Louis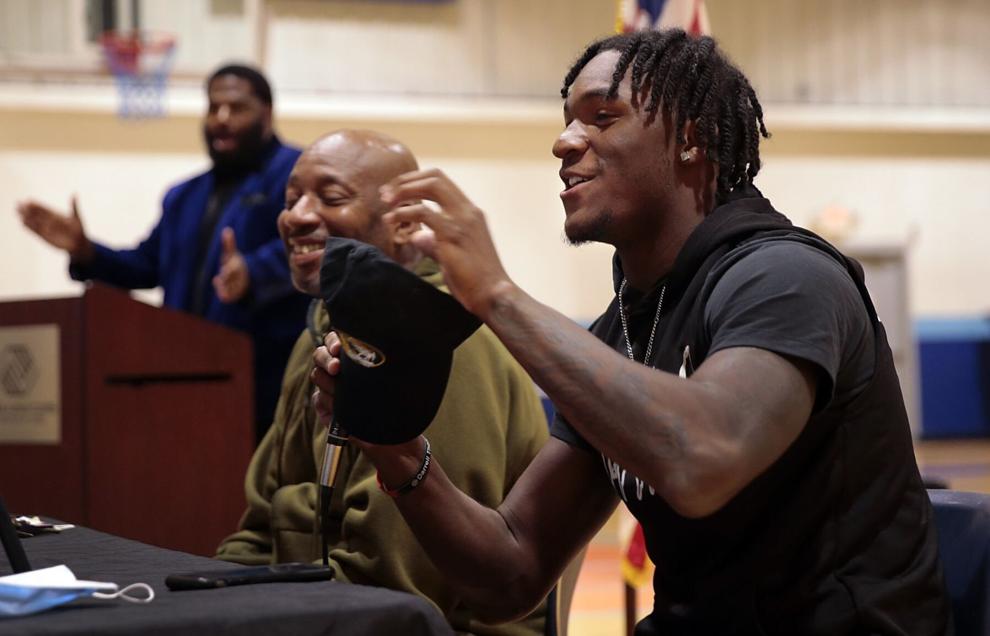 No. 2: Kevin Coleman, WR, St. Mary's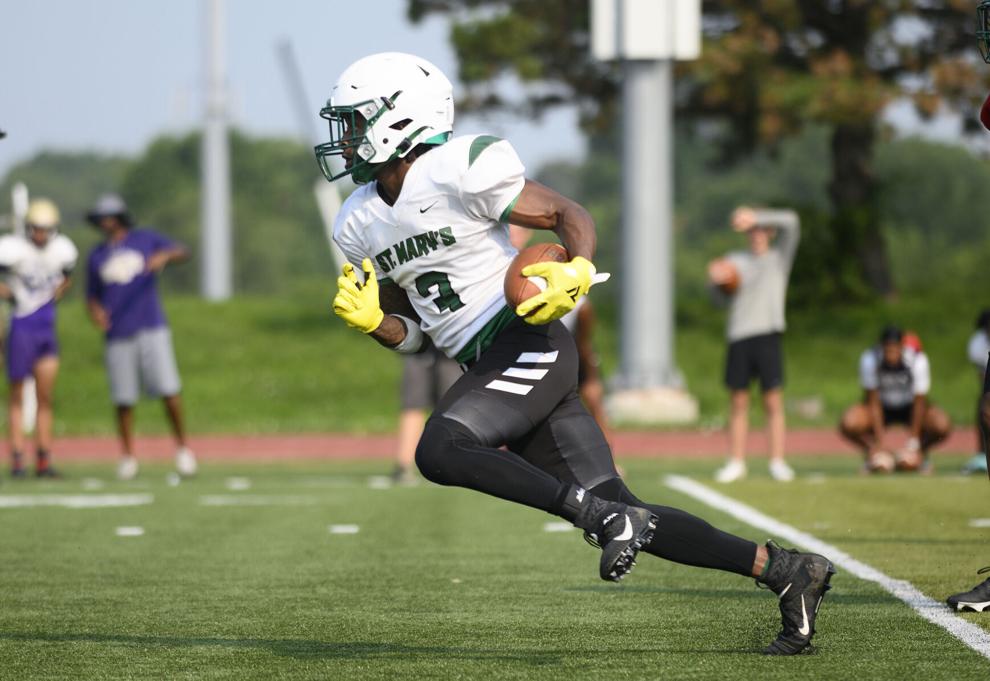 No. 3: Toriano Pride, DB, East St. Louis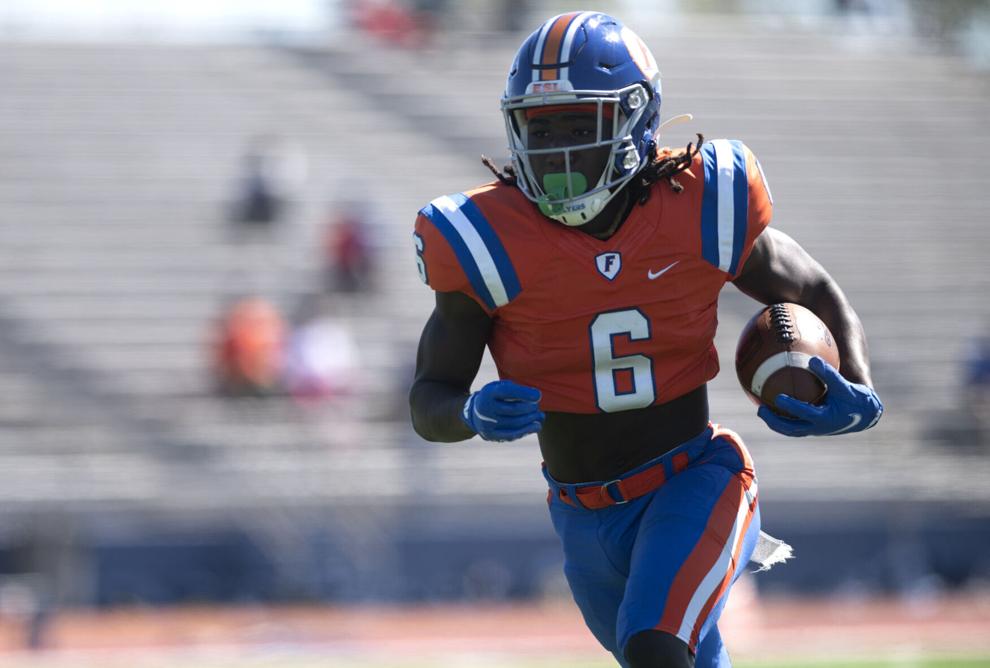 No. 4: Tyson Ford, DE, John Burroughs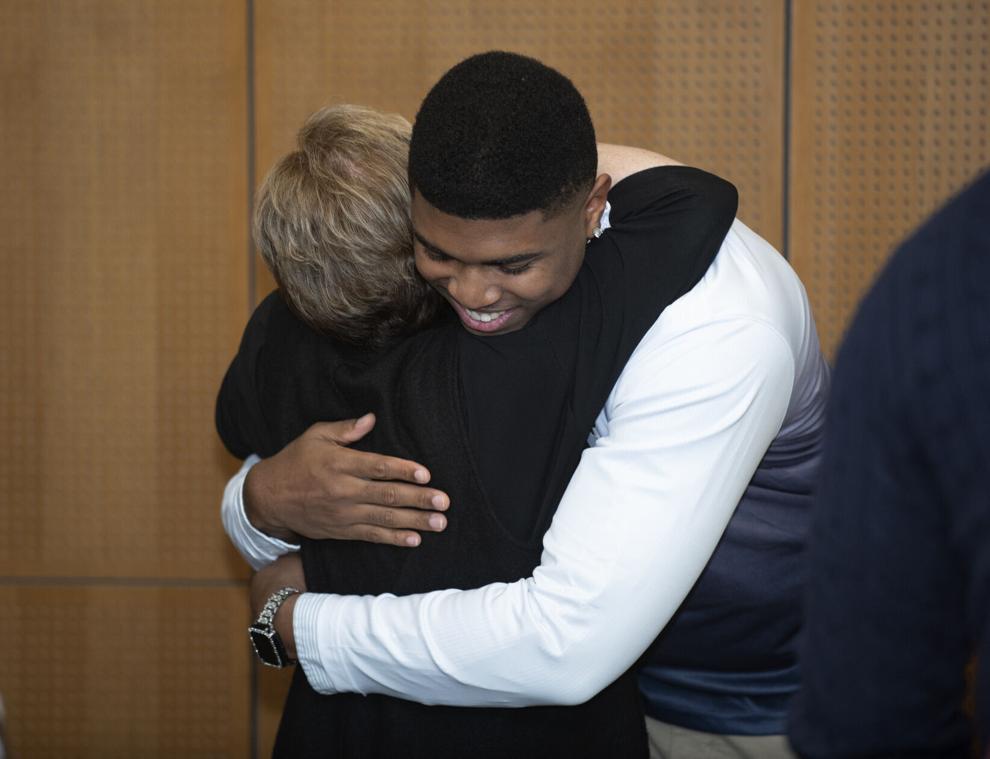 No. 5: Ja'Marion Wayne, ATH, Parkway West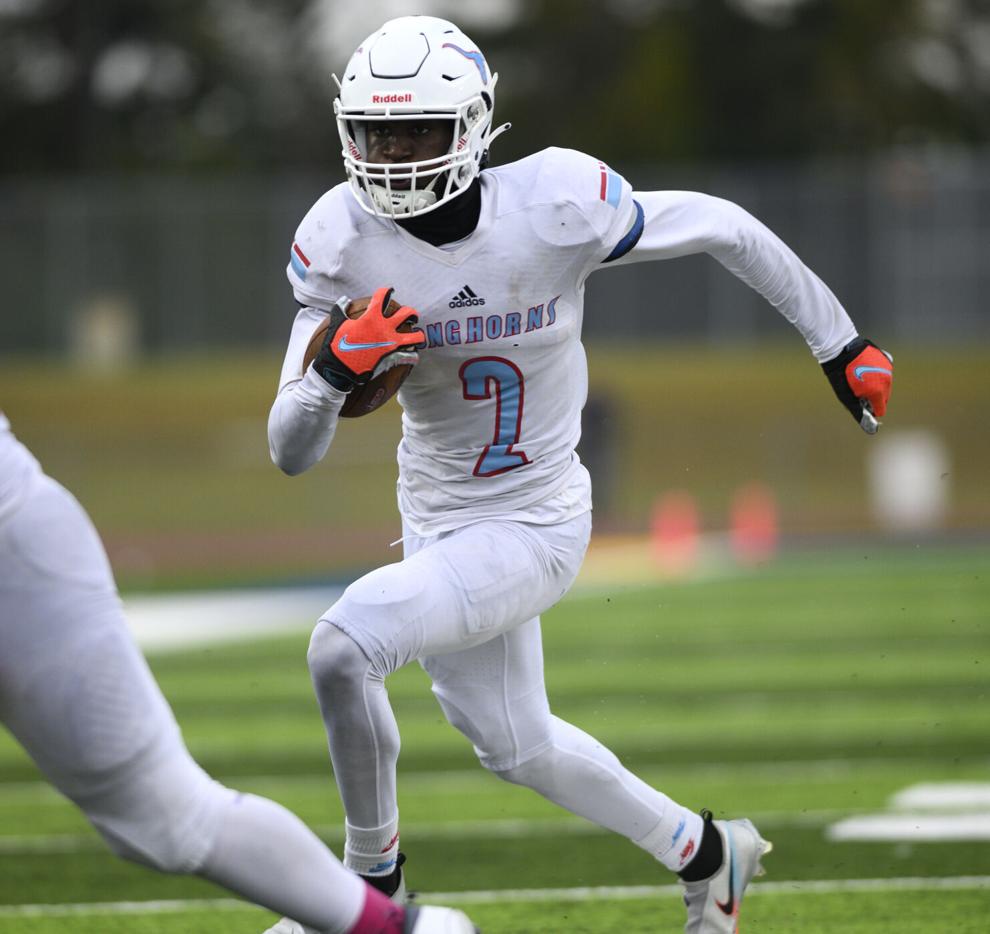 No. 6: Marquis Gracial, DL, St. Charles
No. 7: Isaac Thompson, DB, St. Louis U. High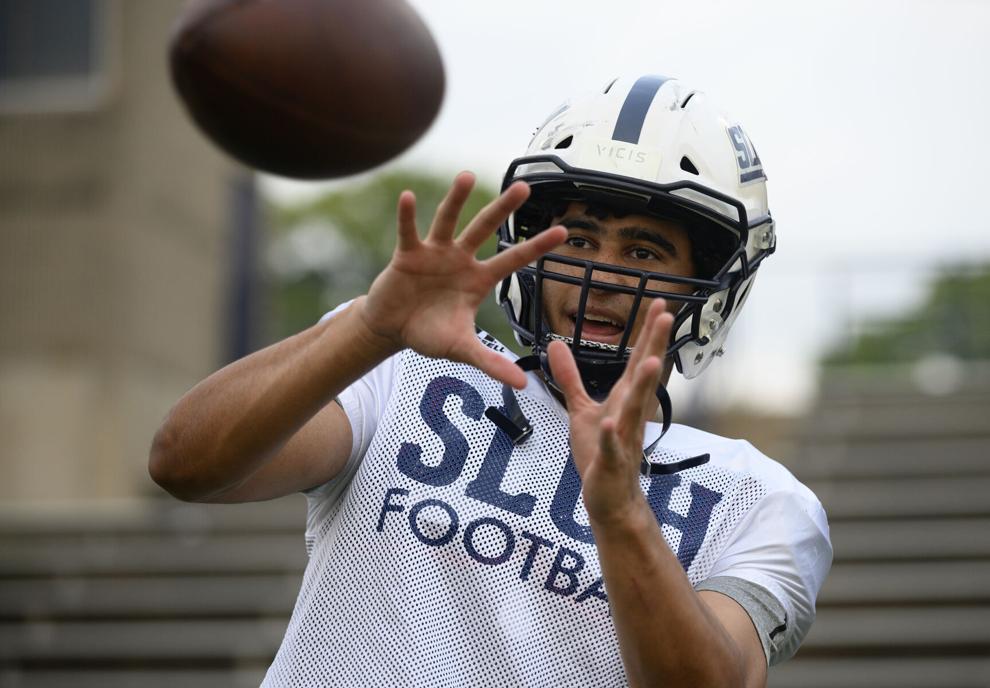 No. 8: Arlen Harris Jr., RB, Lutheran St. Charles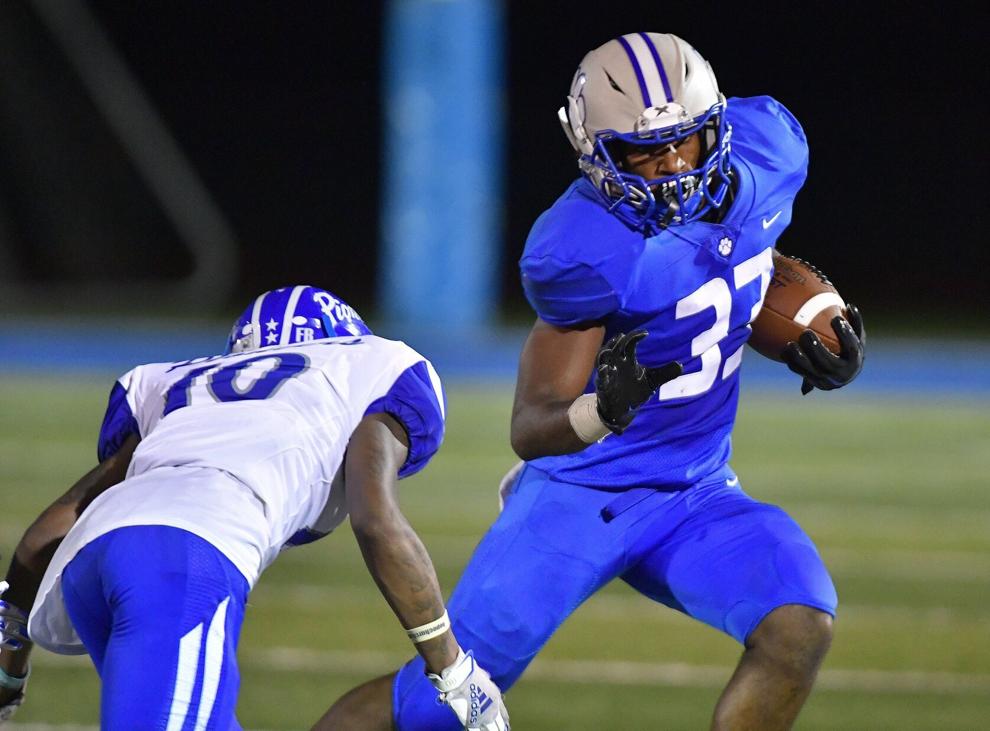 No. 9: Caldra Williford, DB, Lutheran North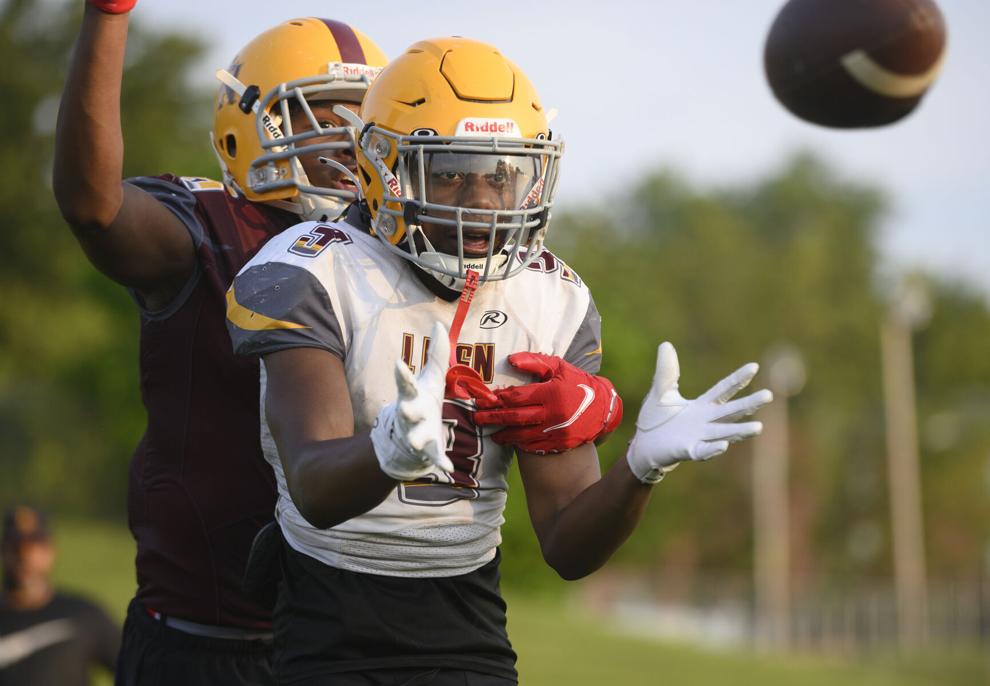 No. 10: Kaian Roberts-Day, ATH, Festus
No. 11: Cameron Epps, DB, Chaminade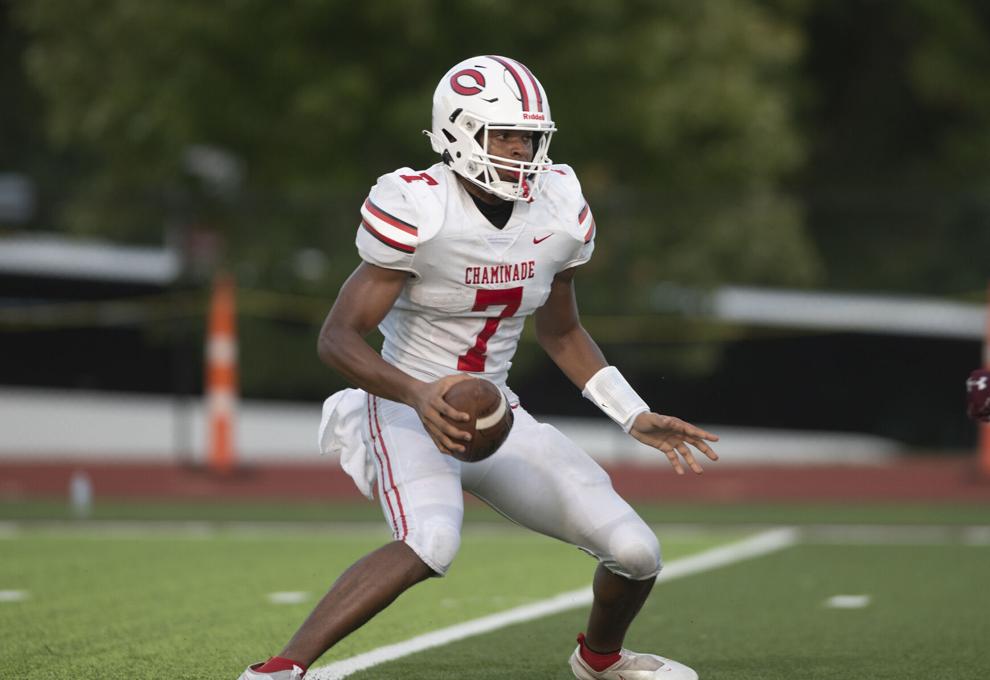 No. 12: Ali Wells, RB, East St. Louis
No. 13: Kaleb Purdy, DB, De Smet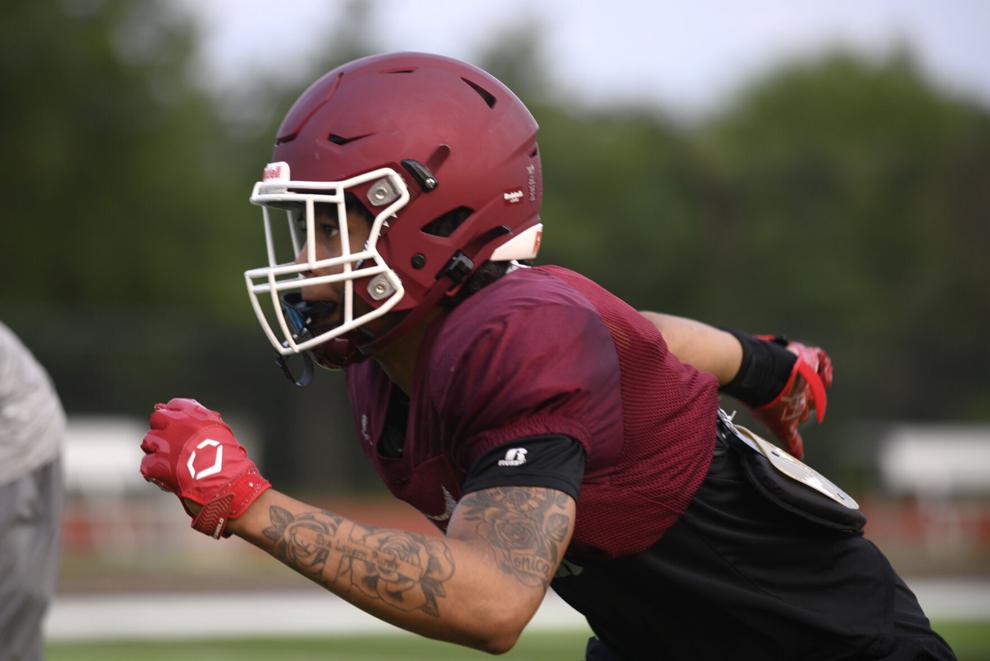 No. 14: Ahmad Robinson, DB, East St. Louis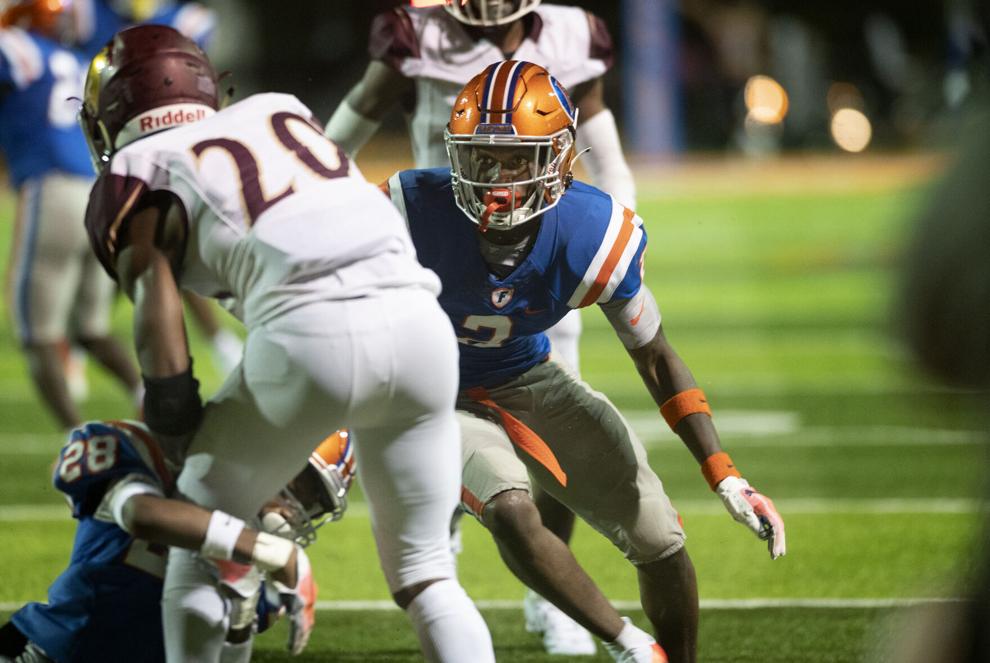 No. 15: De'Shawn Fuller, DB, St. Mary's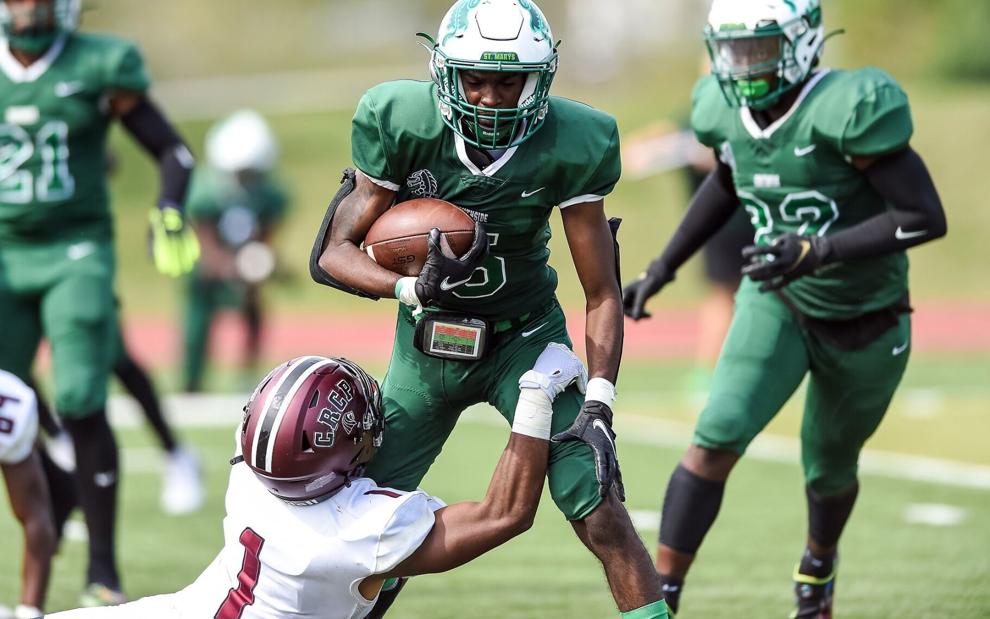 No. 16: Jaylen Banks, DL, Lutheran North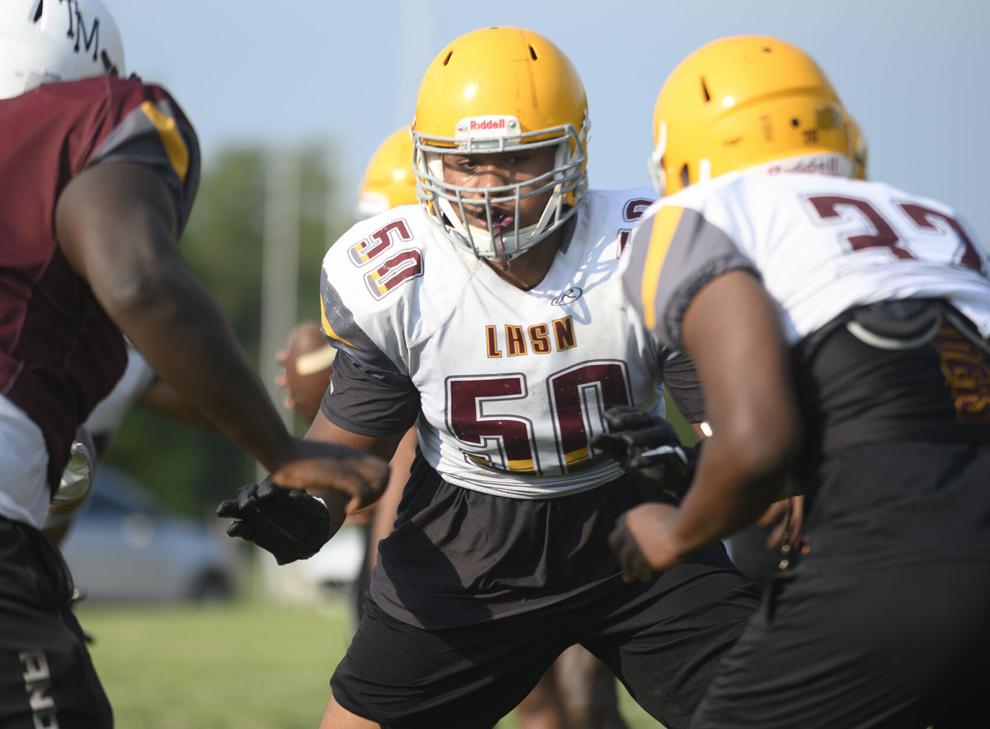 No. 17: Chris Brooks Jr., WR, St. Louis U. High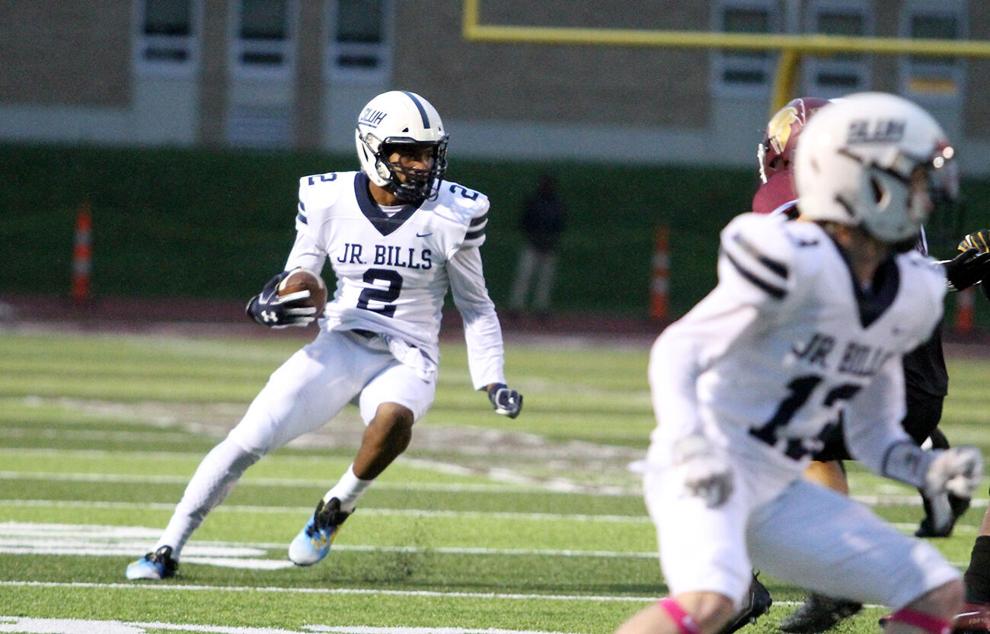 No. 18: Ashtin Rustemeyer, DL, Lutheran St. Charles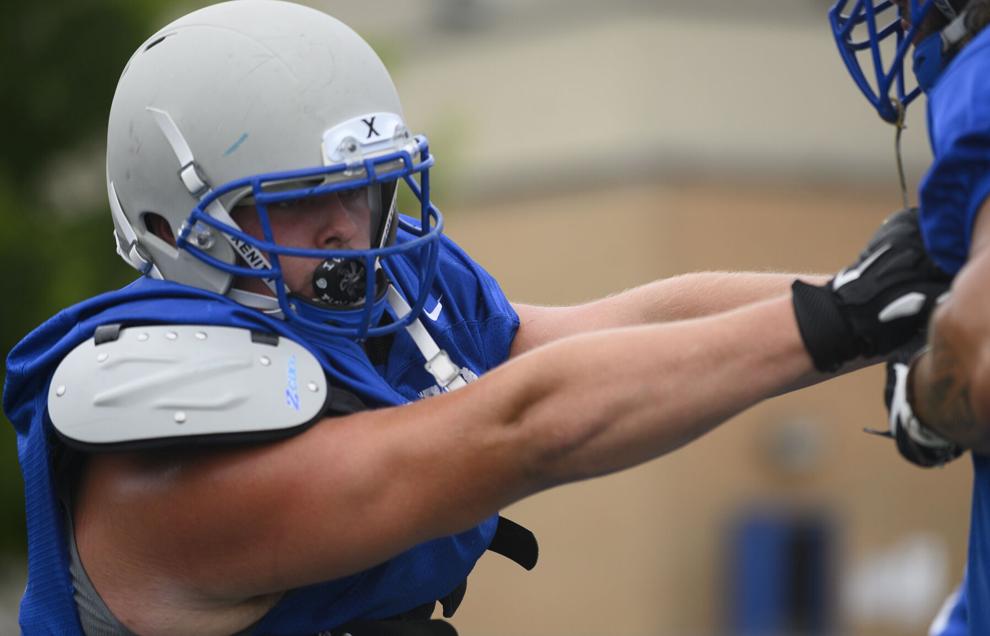 No. 19: Caleb Merritt, ATH, John Burroughs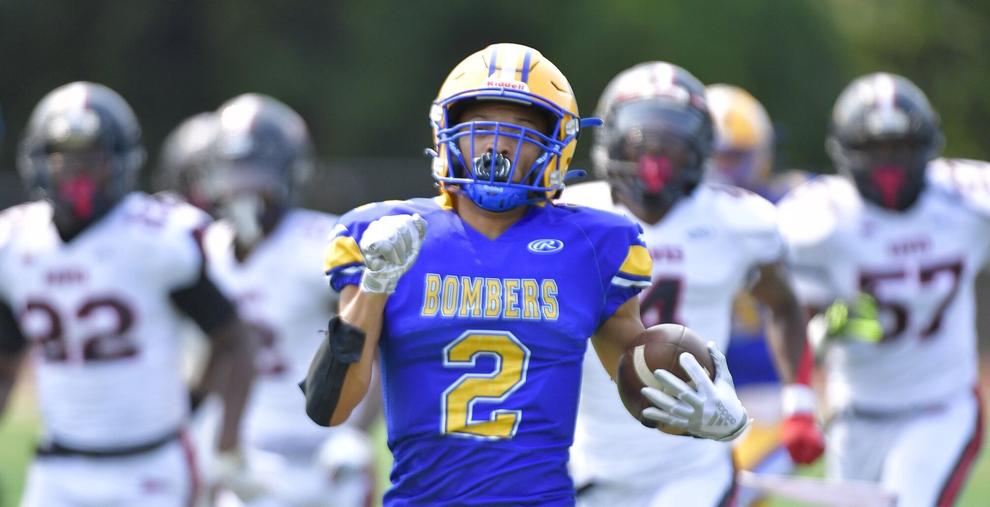 No. 20: Elijah Griffin, ATH, Chaminade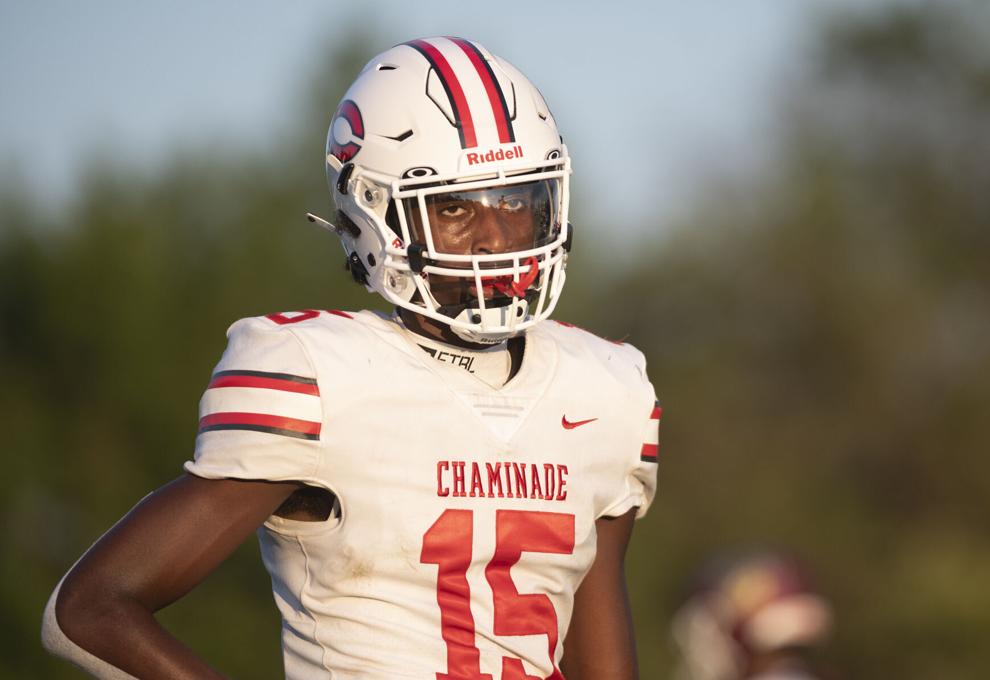 No. 21: Jimmy Lansing, OL, Chaminade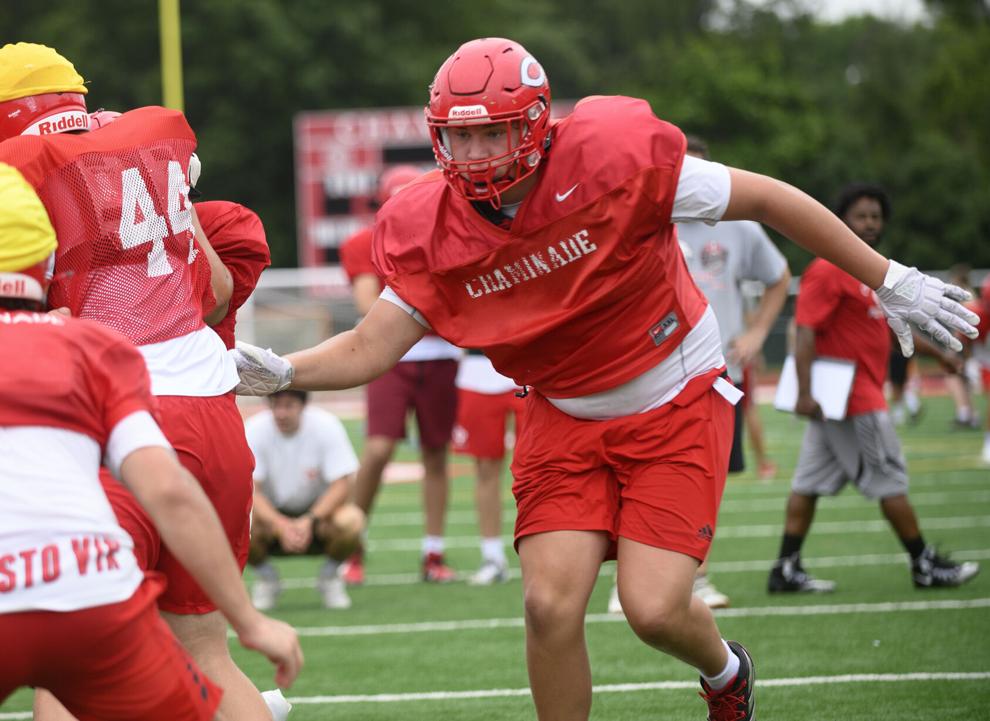 No. 22: Jordan Coleman, ATH, De Smet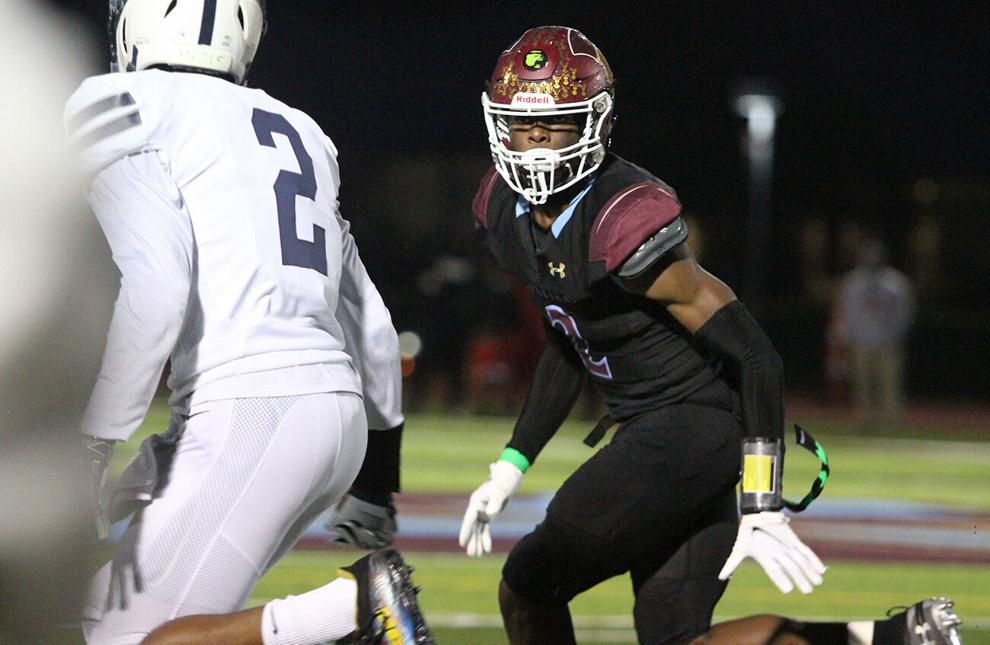 No. 23: Jaylin Carson, RB, Lutheran North
No. 24: Chris Skiljan, LB, De Smet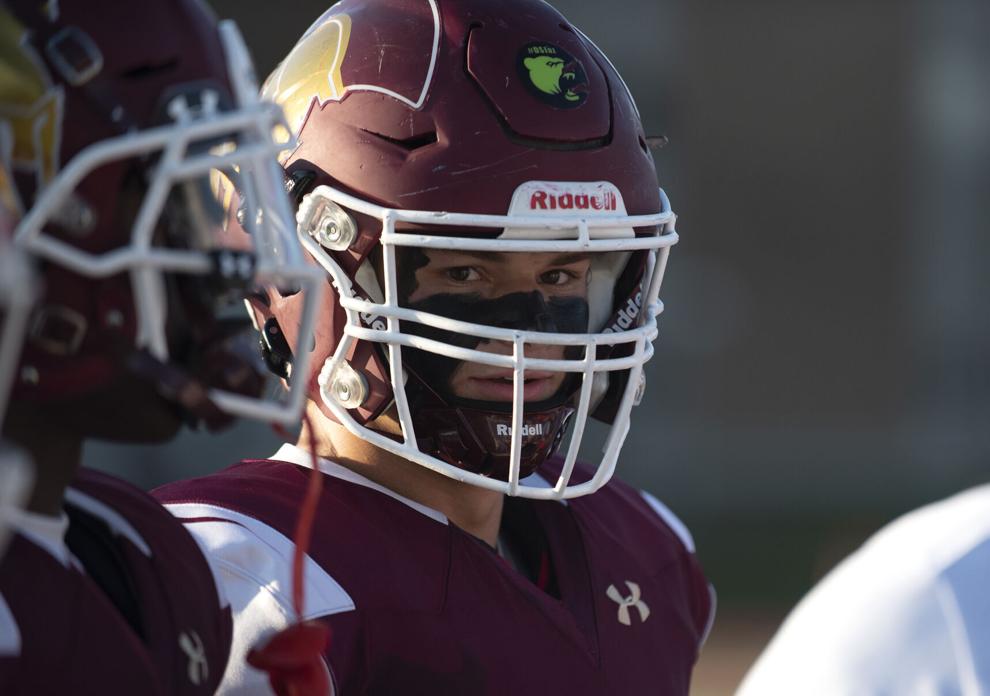 No. 25: Jalen Lee, DB, Fort Zumwalt North
No. 26: Jackson Smith, WR, Holt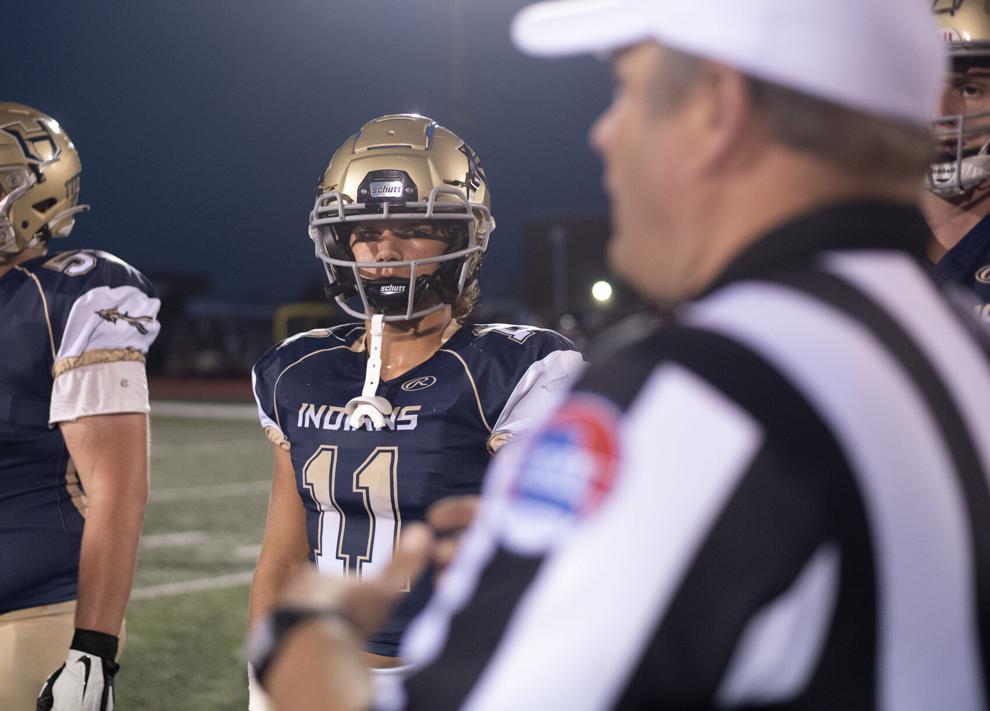 No. 27: Ryan Schwendeman, TE, St. Dominic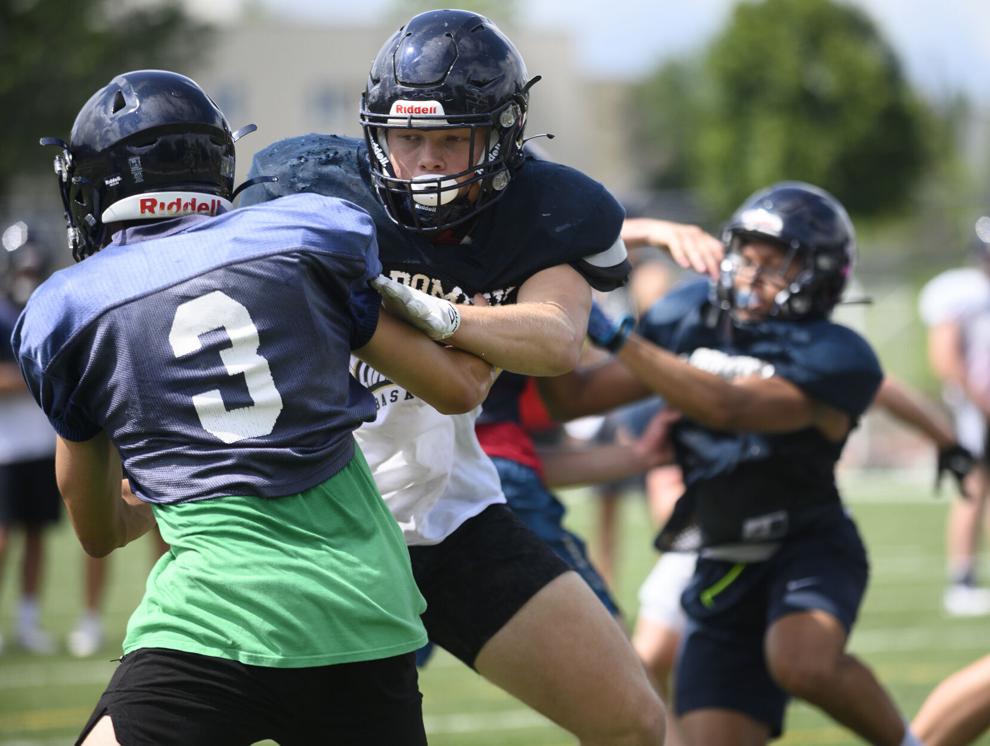 No. 28: Blair Schonhorst, DB, CBC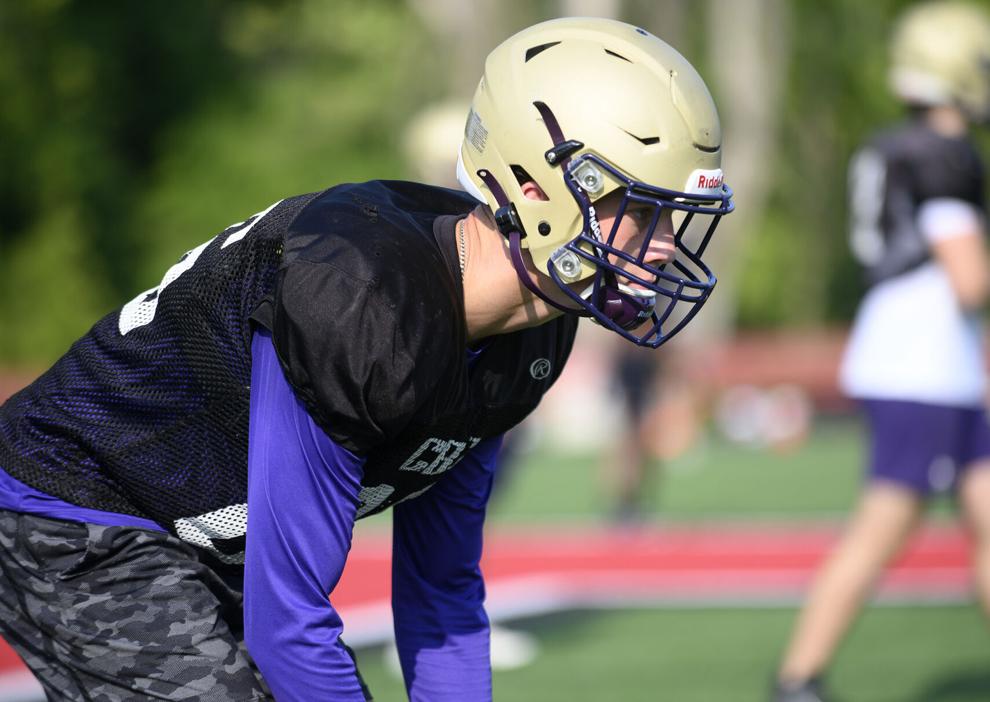 No. 29: Patrick Heitert, QB, CBC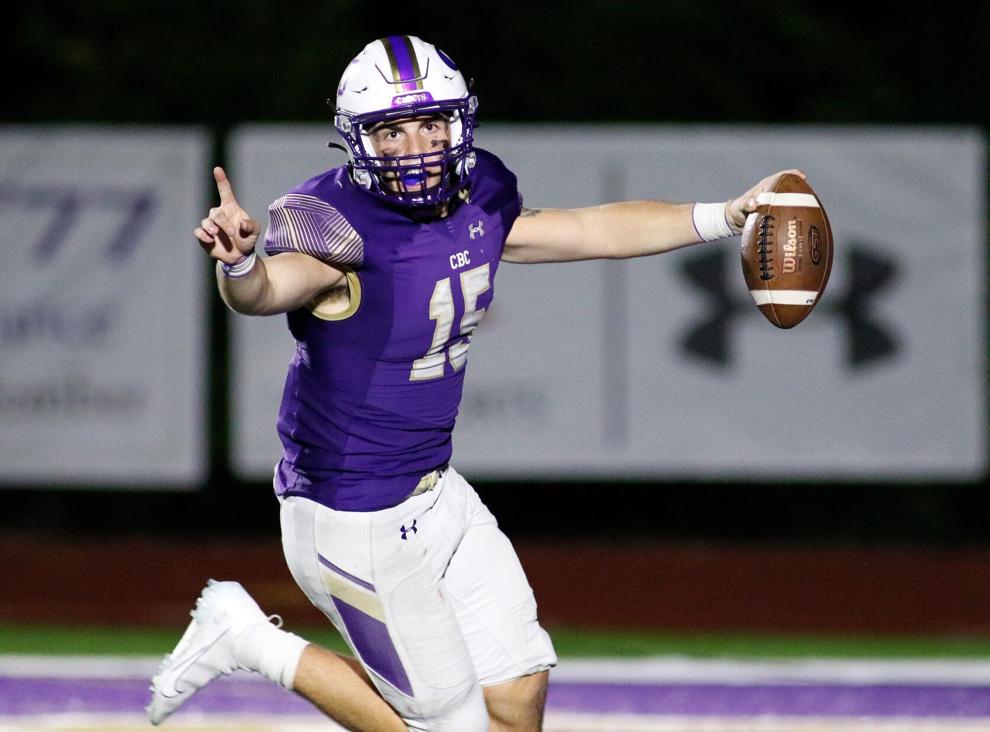 No. 30: LJ Minner, SS-RB, Westminster