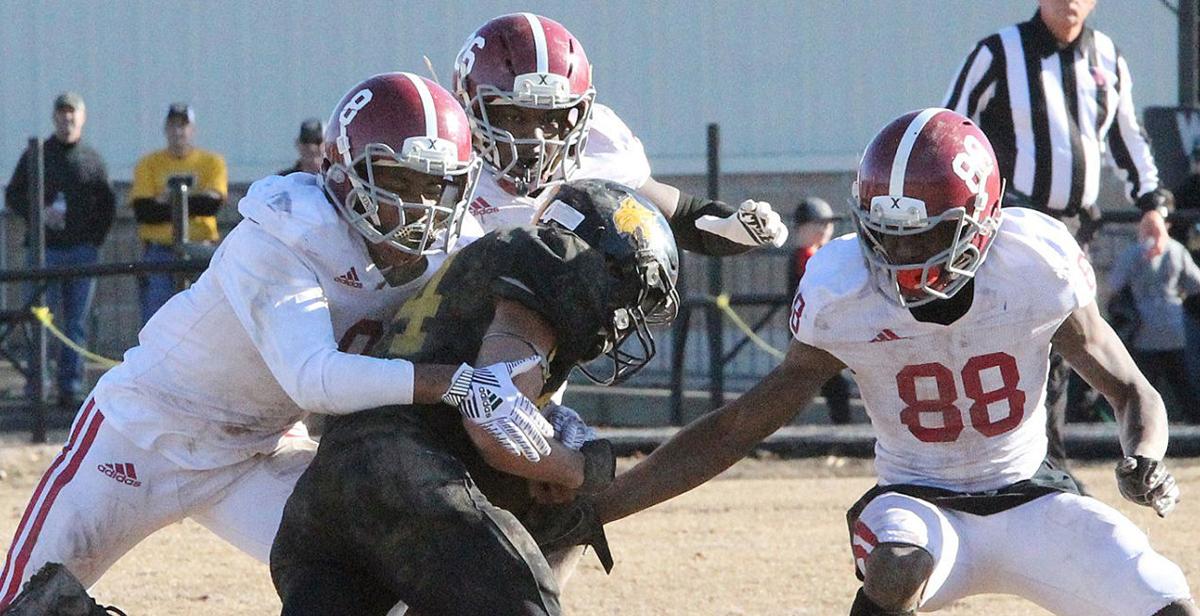 A senior safety for the Trinity football team, Hibbler is in constant motion as the last line of defense for the Titans.
Some plays he stays deep. Some he's creeping up toward the line of scrimmage. Some he's in between.
He's always trying to give the quarterback second thoughts about the defensive alignment. If Hibbler can make him hesitate, doubt his read or just throw him off his rhythm, it could be the play that breaks the game open.
"I can switch it up. I can show a different look," Hibbler said. "Safety is a mind game you're playing with the offense. I'm toying with them, trying to play with the quarterback's eyes."
The No. 8 prospect on the Post-Dispatch Super 30 countdown of the area's top seniors, Hibbler showed a knack for making the right call when he took over safety duties full time during his junior season. He played linebacker as a freshman and split time between linebacker and safety as a sophomore. Last season he was deployed where the Titans needed him most. He was in the box to stuff the run against some opponents. Against others he was needed in the defensive backfield.
"I do a little bit of everything," Hibbler said. "I'm the rover. I can play in the box. I played a little corner last year, too."
The 6-foot and 195-pound Hibbler made 61 tackles, seven tackles for loss and one interception last season as Trinity made its third semifinal appearance in four years. Coach John Randle said Hibbler was crucial to the Titans' success.
"He's always where he needs to be," Randle said. "He's where other guys need to be. That's something you can't coach."
Maybe not, but that hasn't stopped Hibbler from trying with his own teammates. He's being asked to step into a larger leadership role this season. As a safety, he gets a full view of what the offense is running and what the Titans need to do to neutralize it. He's tasked with making reads and adjusting on the fly if necessary.
"I'm one of the older guys on the team, I'm directing the younger guys," Hibbler said. "I know about every position on the defense."
Hibbler's knowledge of the game goes deep. His father, Derrick Hibbler, is on the coaching staff at Trinity. When Hibbler was a freshman, he started helping his father coach football at Mathews-Dickey Boys & Girls Club. After Trinity's practice was through, the two of them would then drive into the city, join up with their youth league team and start all over again. Tyler Hibbler didn't think he'd get into coaching, but the way he tells it he didn't have a lot of options at first.
"I didn't have anything to do (after practice), I'm just sitting in the car," he said.
Before long those 9-year-olds had given Hibbler the coaching bug.
"It was a fun time," he said. "It started with 7-on-7 and they let me call the plays. I was having fun with the kids."
Hibbler's foray into coaching has helped him communicate with his coaches at Trinity. Calling plays from the sideline is not the same as having his view at safety. He understands the challenge. 
"Coaching is a whole different world," Hibbler said with a laugh. "It helps me talk to (my coaches). When I get back to the sideline, I can break it down."
Randle said Hibbler's experience makes everyone around him better.
"(Coaching) brings his IQ to another level," Randle said. "Not a lot of kids his age have the IQ he has."
Hibbler brings a complete package to the table and caught plenty of eyes at the collegiate level. He received 20 scholarship offers from the likes of Arkansas, Iowa State, Michigan State, Kansas State, Kentucky, Louisville, Memphis, Miami, Nebraska, Northern Illinois, Washington State, West Virginia and more.
None of them landed him though. In late June, Hibbler verbally committed to Missouri, joining the next wave of local standouts to pledge to first-year coach Eliah Drinkwitz and his vision of the Tigers succeeding in the Southeastern Conference. He's good friends with several of Mizzou's class of 2021 recruits, including De Smet defensive lineman Mekhi Wingo and East St. Louis quarterback Tyler Macon. That he's joining forces with them at the next level in Columbia is something Hibbler could have only dreamed of not that long ago.
"I didn't even think Mizzou was going to offer me," Hibbler said. "I wasn't sure if they were interested in me. That was somewhere I thought I could see myself going."
When Mizzou did offer him, Hibbler felt like something just clicked into place. The coaching staff was talking about doing big things and doing them with him and his longtime friends. It was an easy decision.
"They were talking about we have to fight for what's ours," Hibbler said. "I'm feeling that."
Hibbler is hoping he'll get the chance to make one more run with Trinity this fall. The Titans won the Class 3 state championship in 2018 and had their title defense end in last year's semifinals. The movement that started with 2016's state runner-up finish is still going and Hibbler doesn't want it to end on his watch.
"There's a lot riding on this. You can't have a drop off," Hibbler said.
2020-21 Post-Dispatch Super 30 preseason countdown
2020-21 Post-Dispatch preseason Super 30 countdown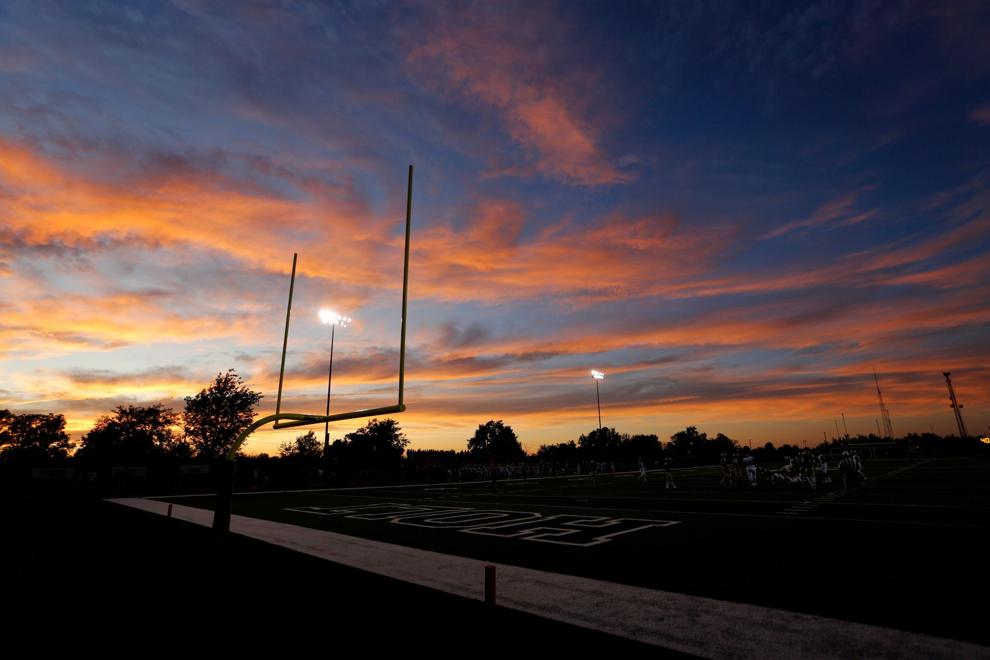 No. 1: Jakailin Johnson, De Smet, DB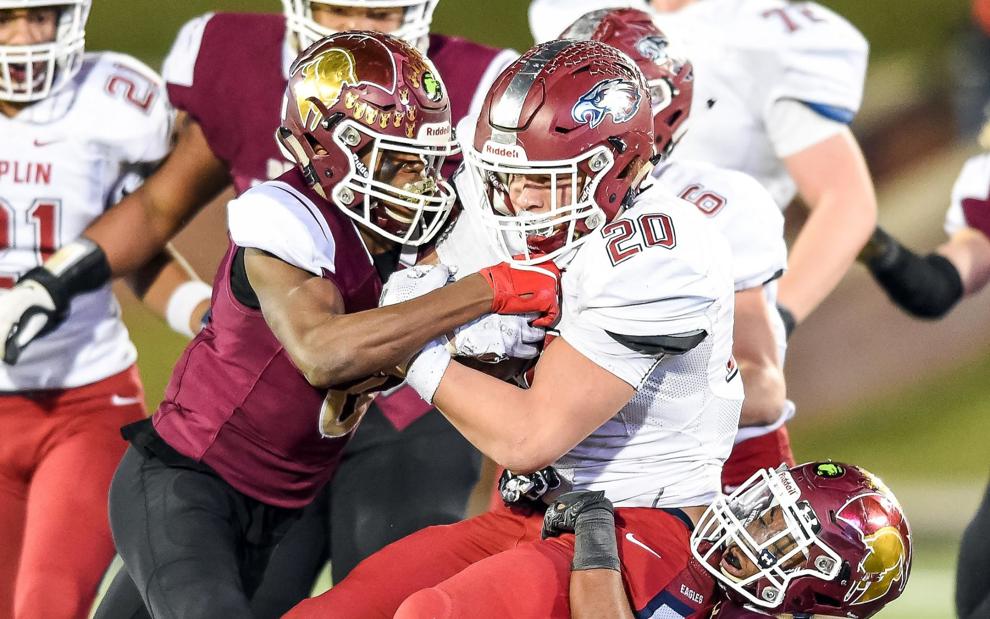 No. 2: Dominic Lovett, East St. Louis, WR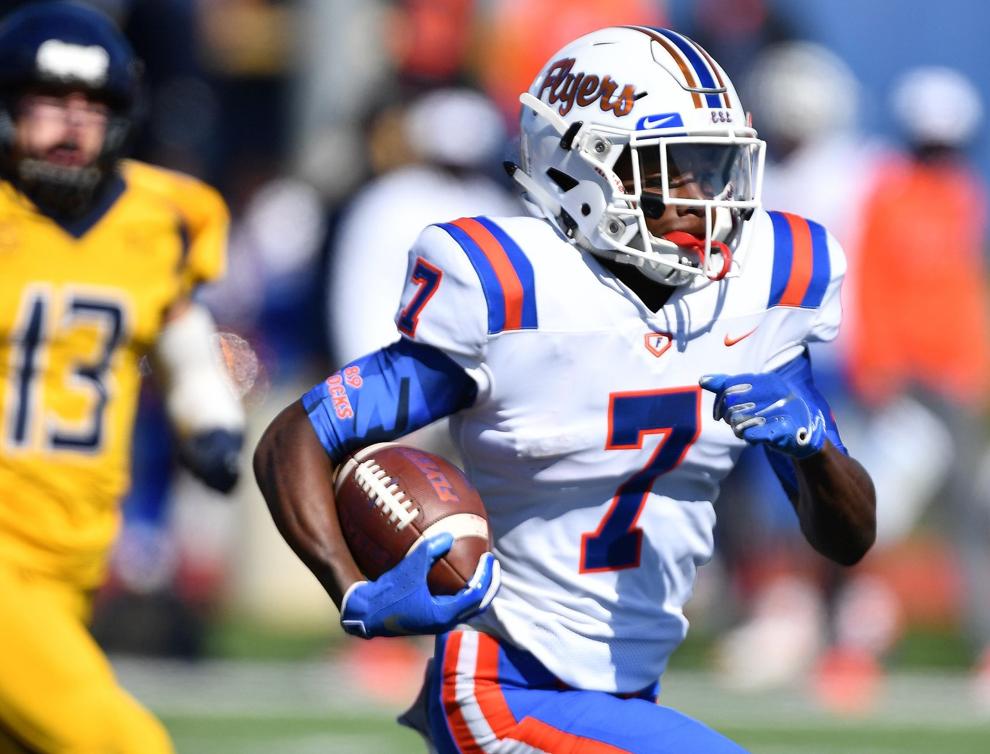 No. 3: Keontez Lewis, East St. Louis, WR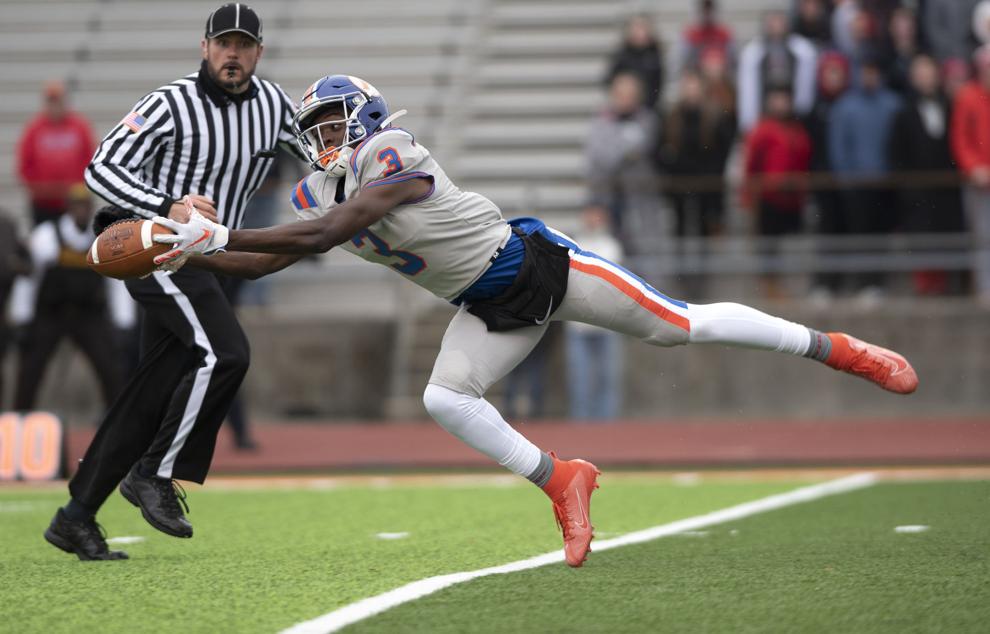 No. 4: Tyler Macon, East St. Louis, QB
No. 5: Gabriel Rubio, Lutheran St. Charles, DL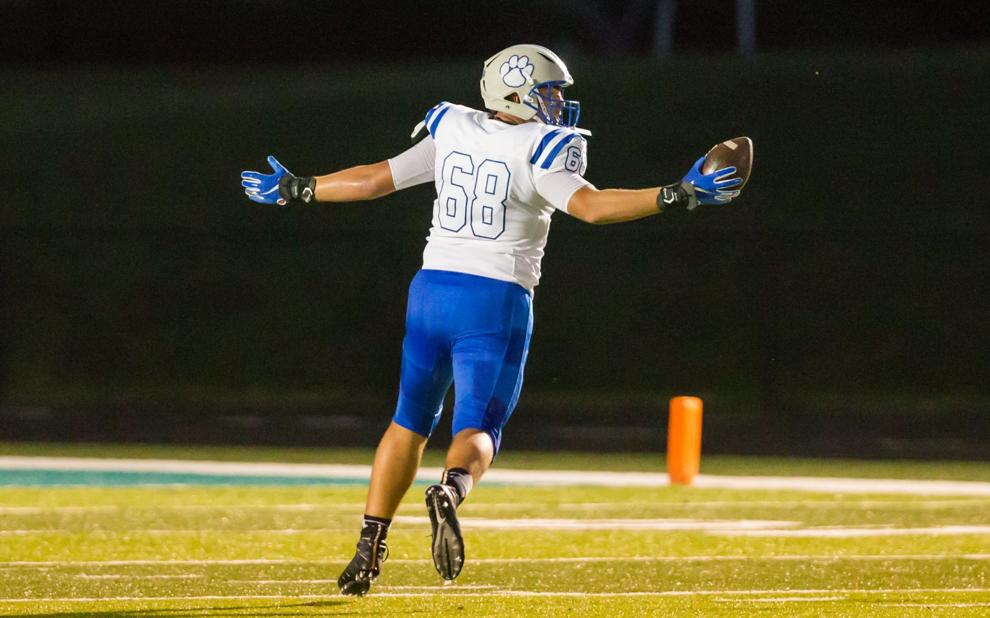 No. 6: Travion Ford, Lutheran North, DE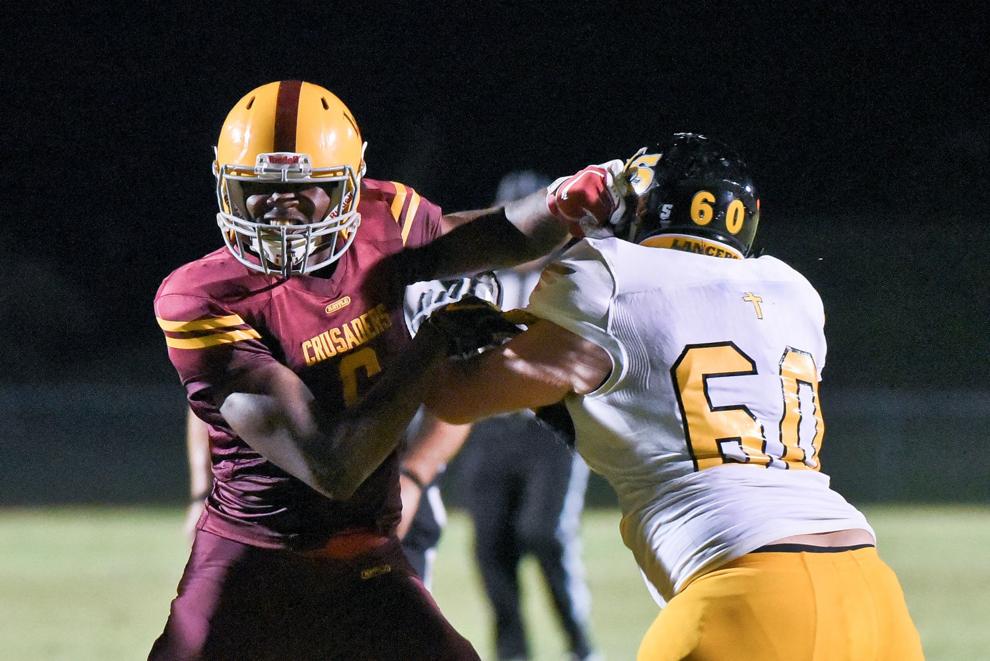 No. 7: Justin Johnson, Edwardsville, RB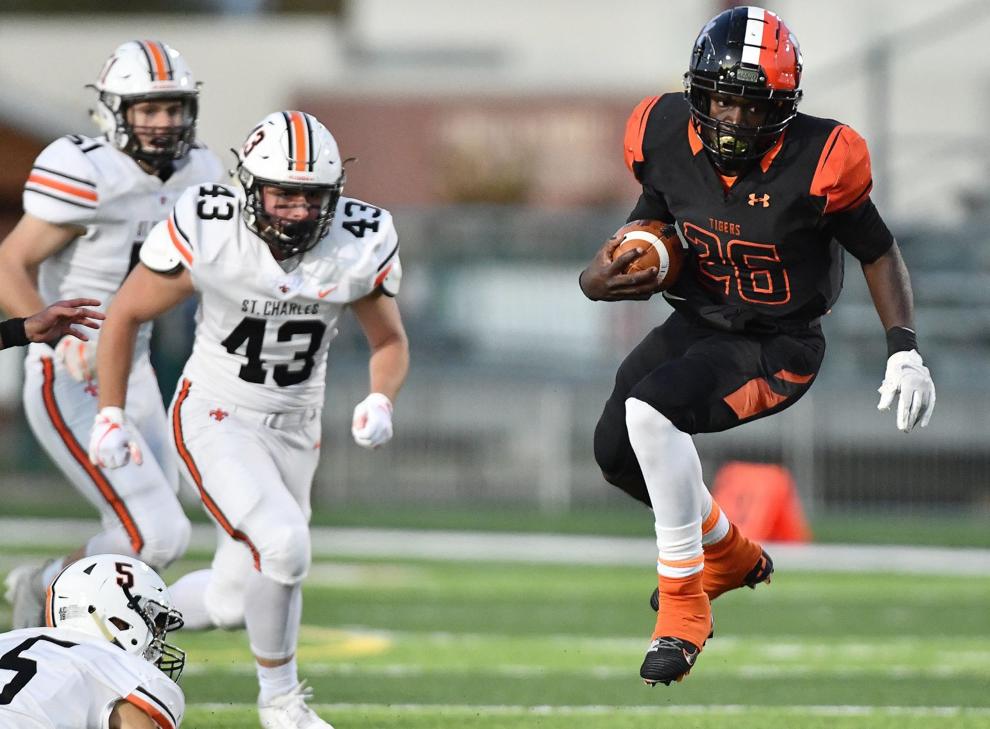 No. 8: Tyler Hibbler, Trinity, S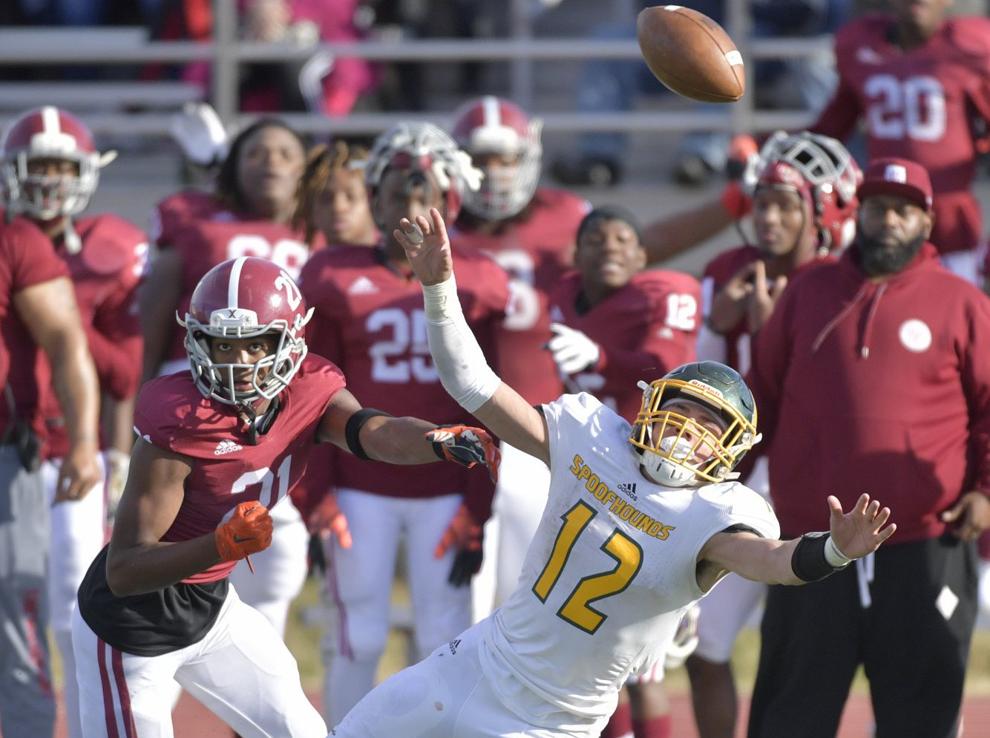 No. 9: Taj Butts, De Smet, RB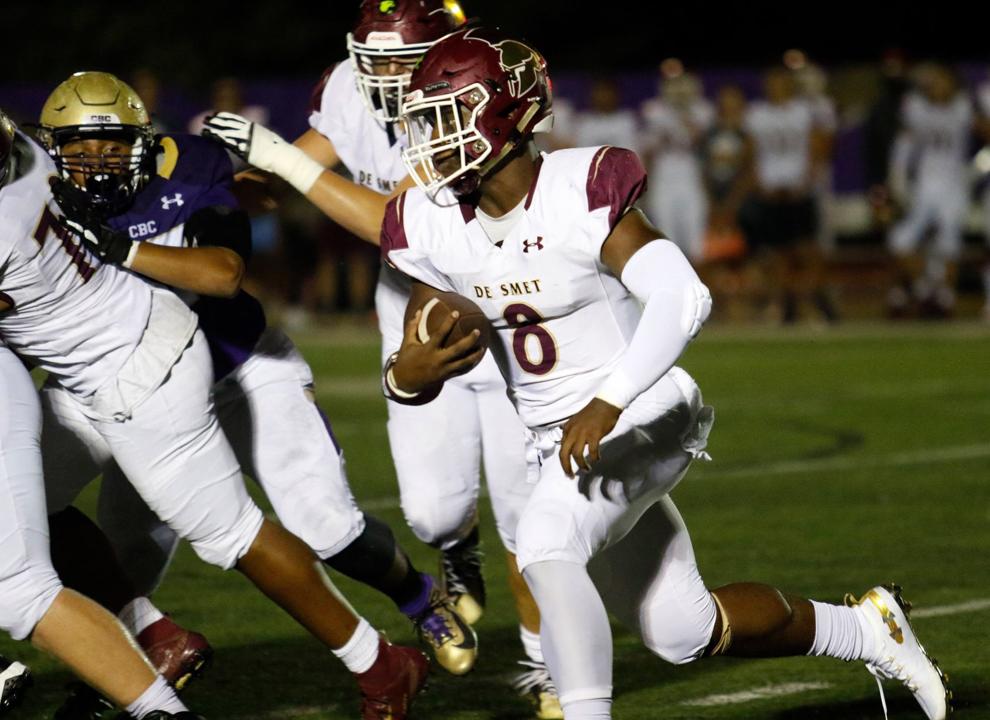 No. 10: Mekhi Wingo, De Smet, DL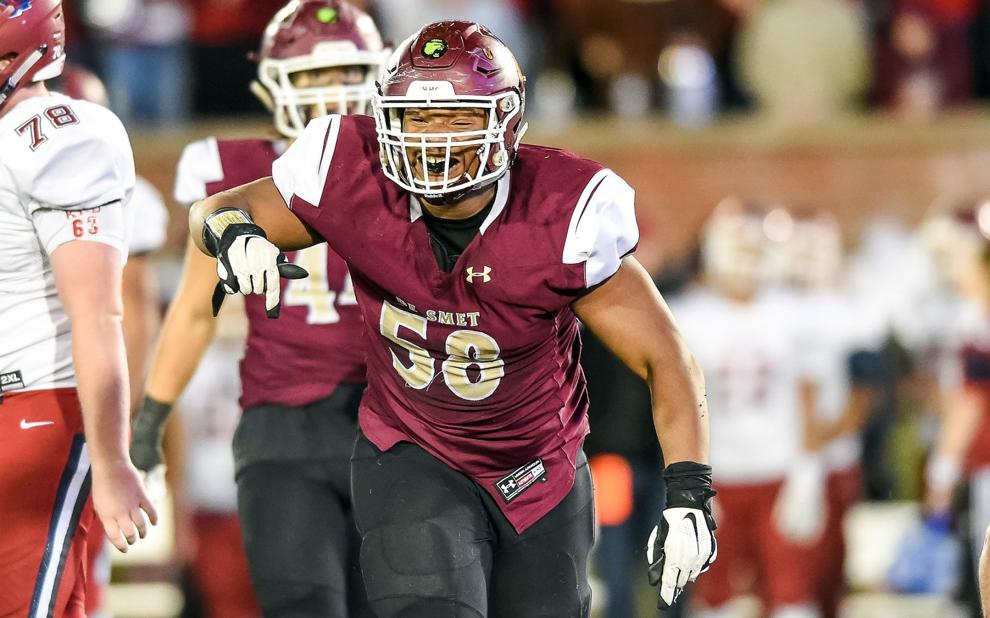 No. 11: Ryan Hoerstkamp, Washington, TE
No. 12: Demetrius Cannon, Trinity, WR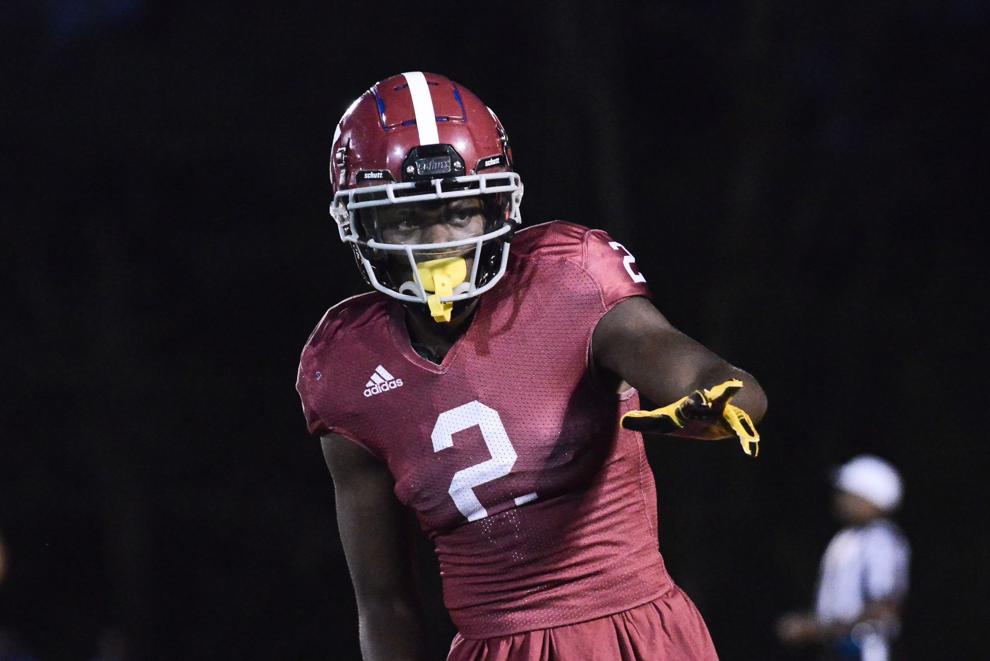 No. 13: Dakote Doyle-Robinson, De Smet, DL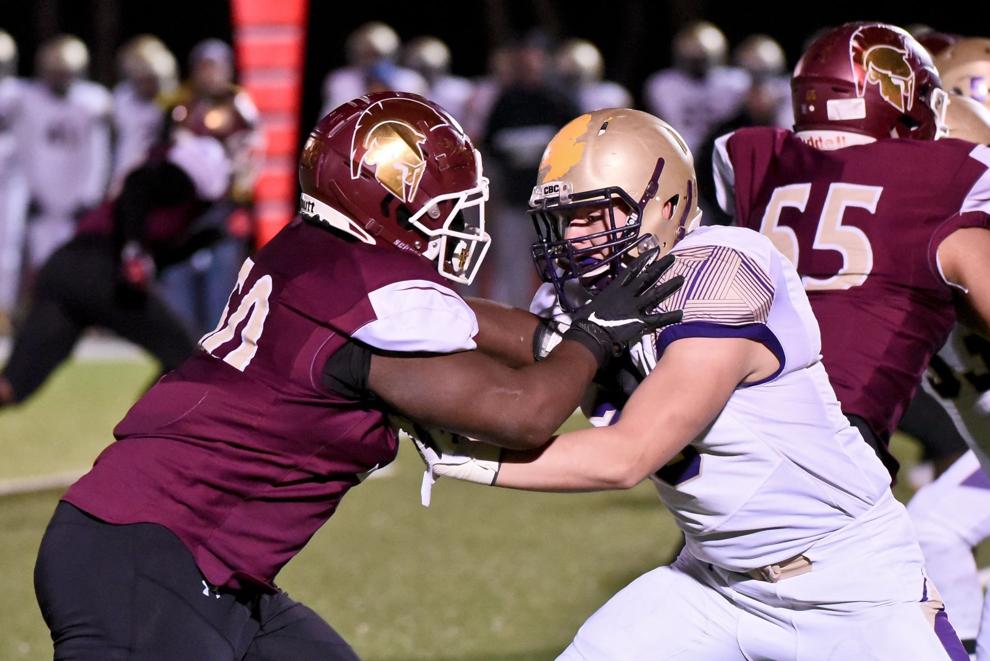 No. 14: Darez Snider, De Smet, RB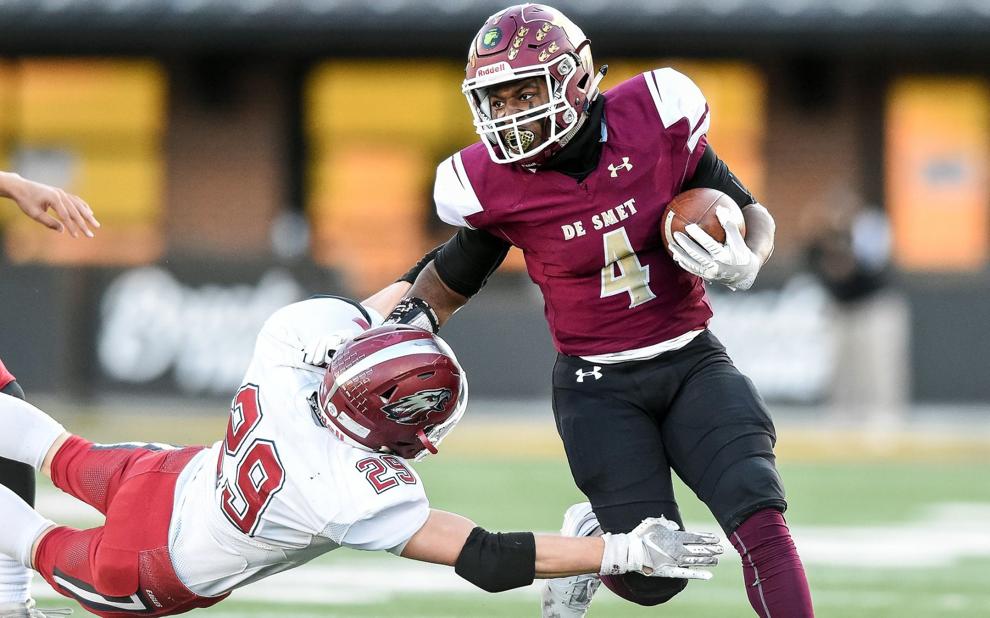 No. 15: Rico Barfield, De Smet, RB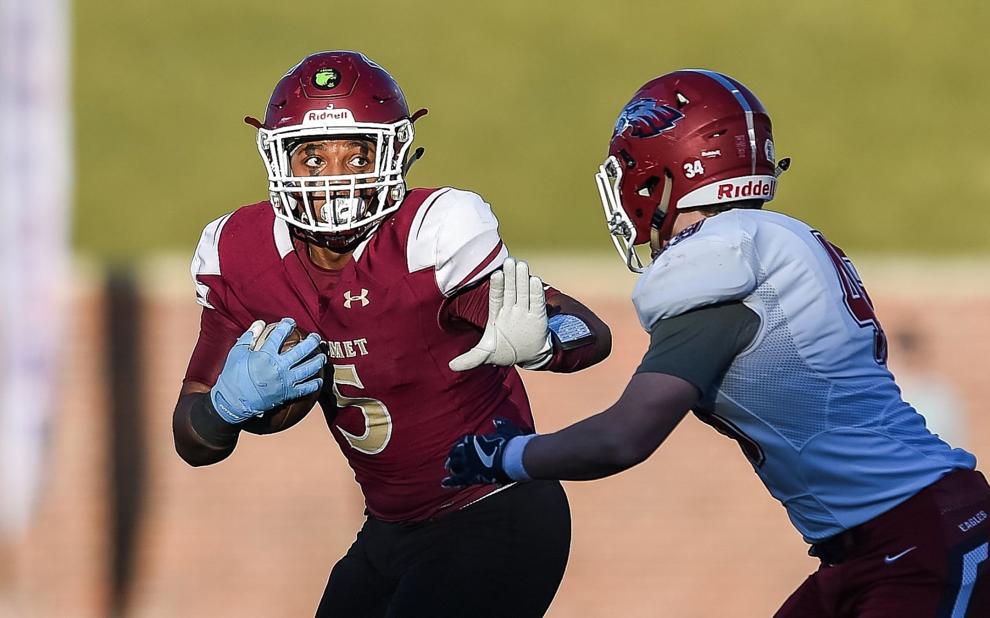 No. 16: Bill Jackson, Cardinal Ritter, RB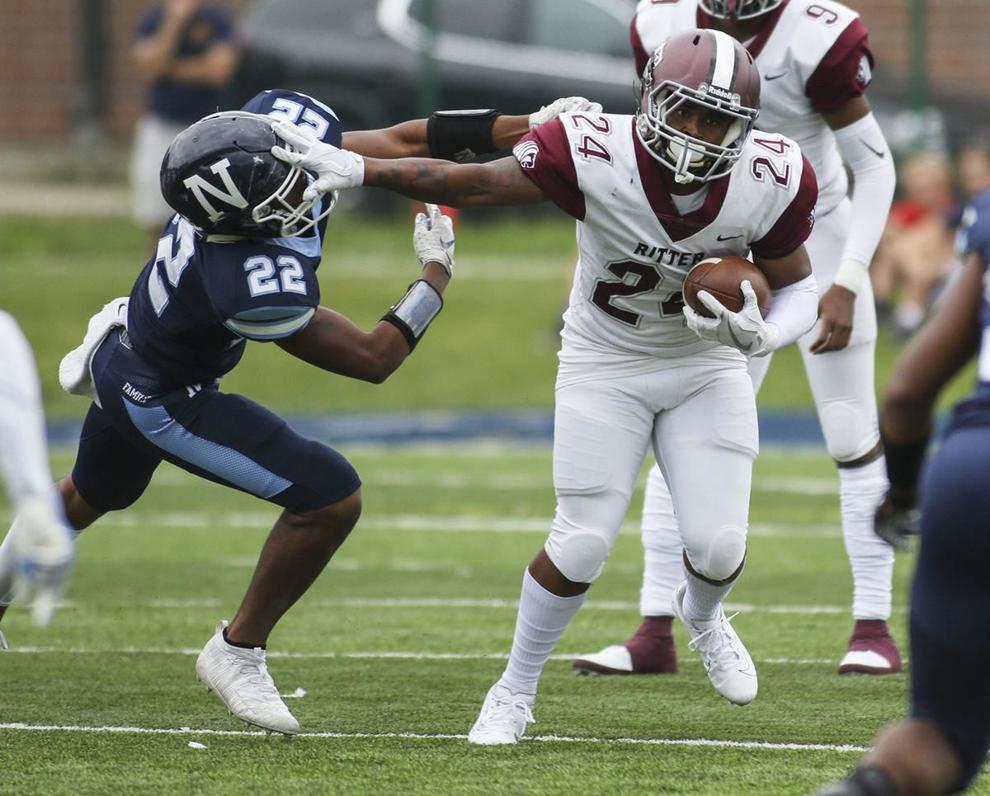 No. 17: Hutson Lillibridge, De Smet, OL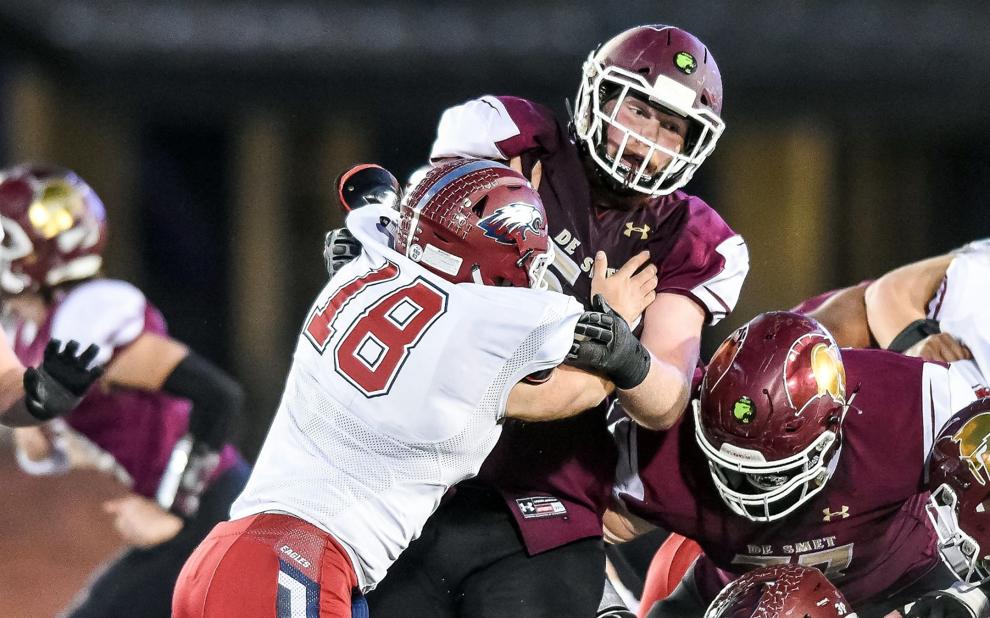 No. 18: Chevalier Brenson, CBC, WR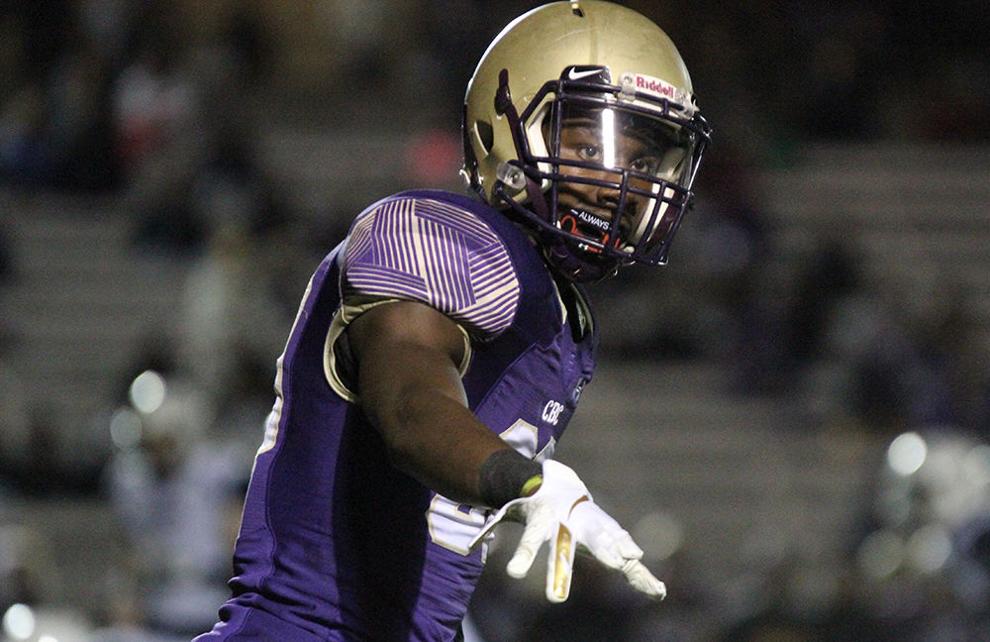 No. 19: Myles Norwood, Trinity, DB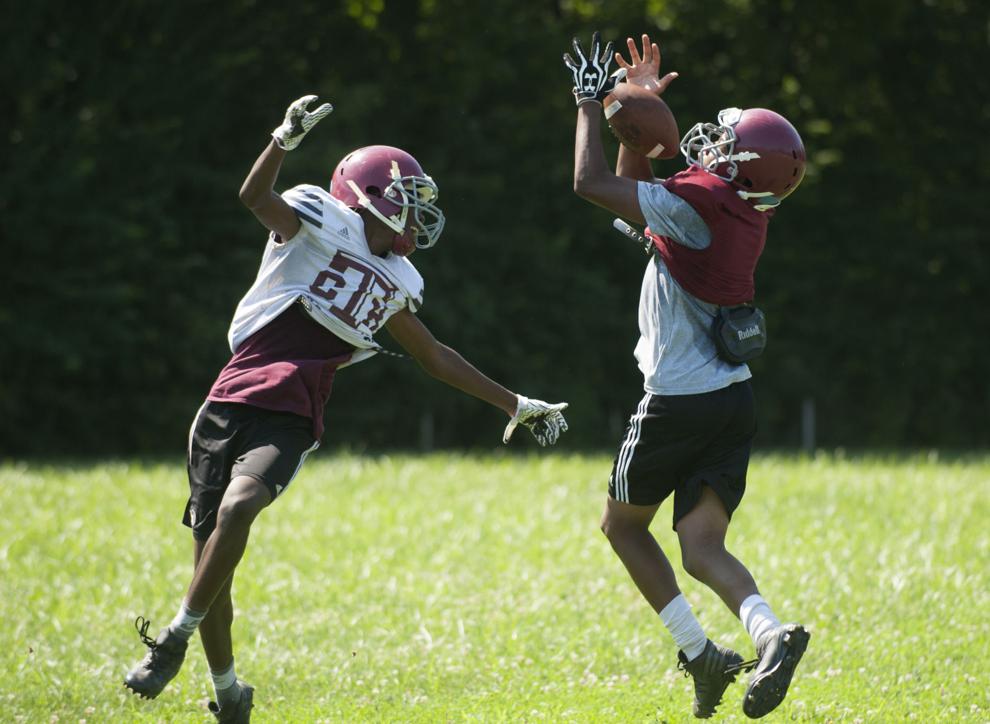 No. 20: Logan Kopp, Lindbergh, ATH/MLB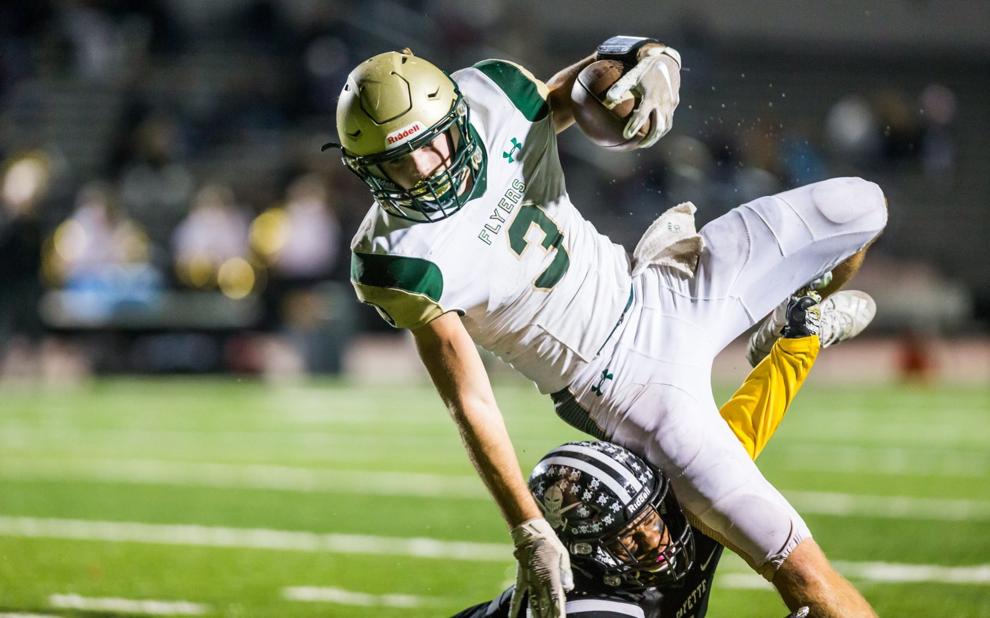 No. 21: Jordan Marshall, CBC, DB/S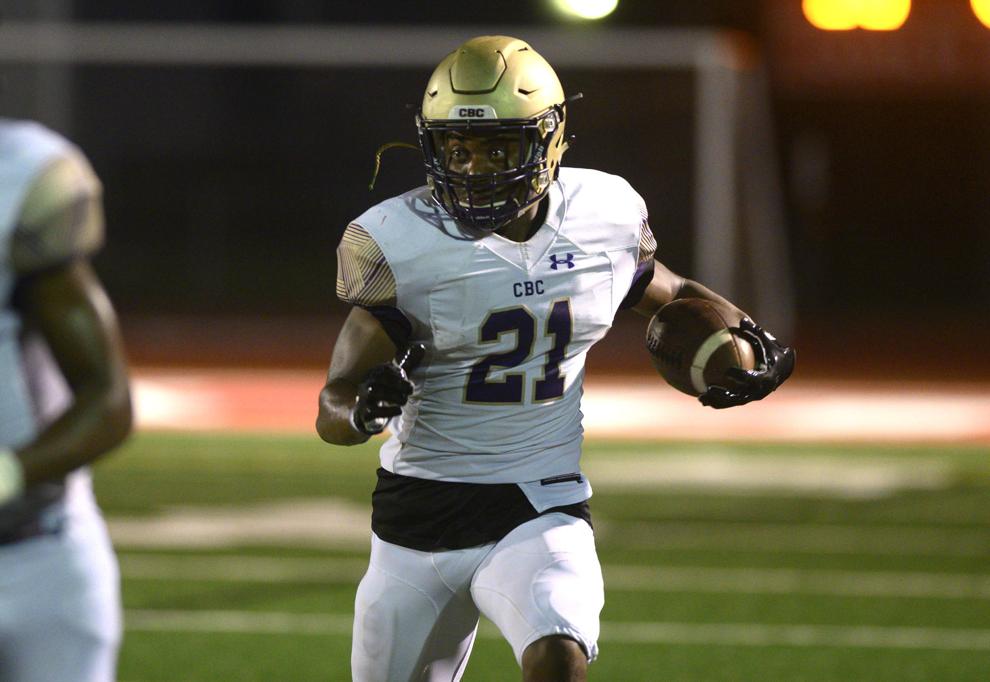 No. 22: Angelo Butts, McCluer North, WR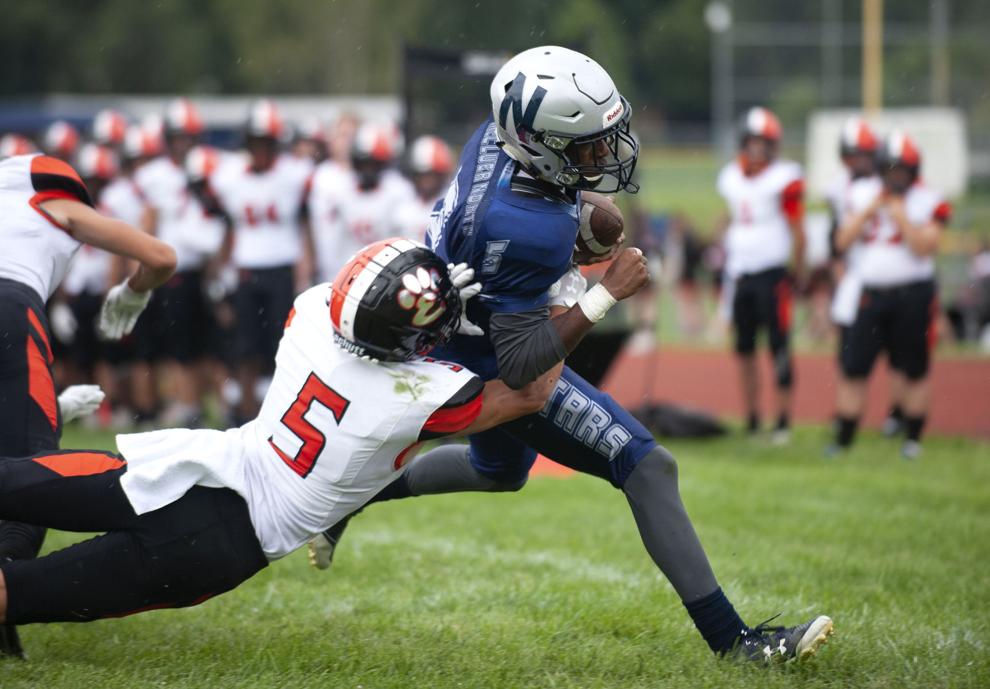 No. 23: Will Lee, Kirkwood, WR
No. 24: Latrell Bonner, O'Fallon, S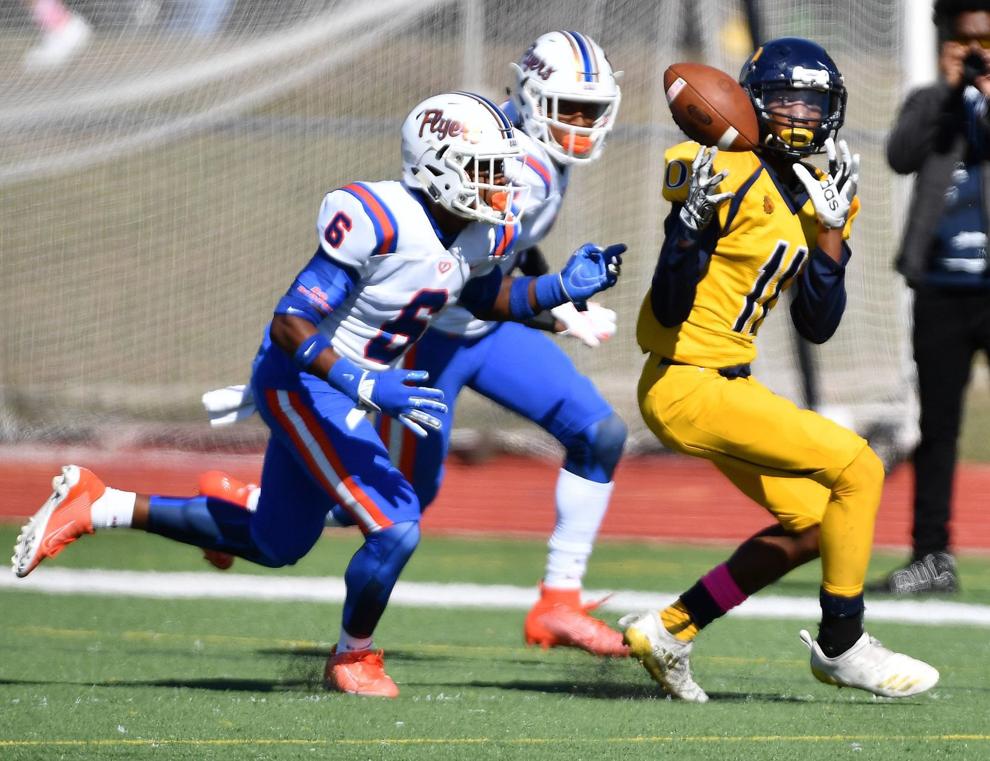 No. 25: Kaden McMullen, O'Fallon Christian, QB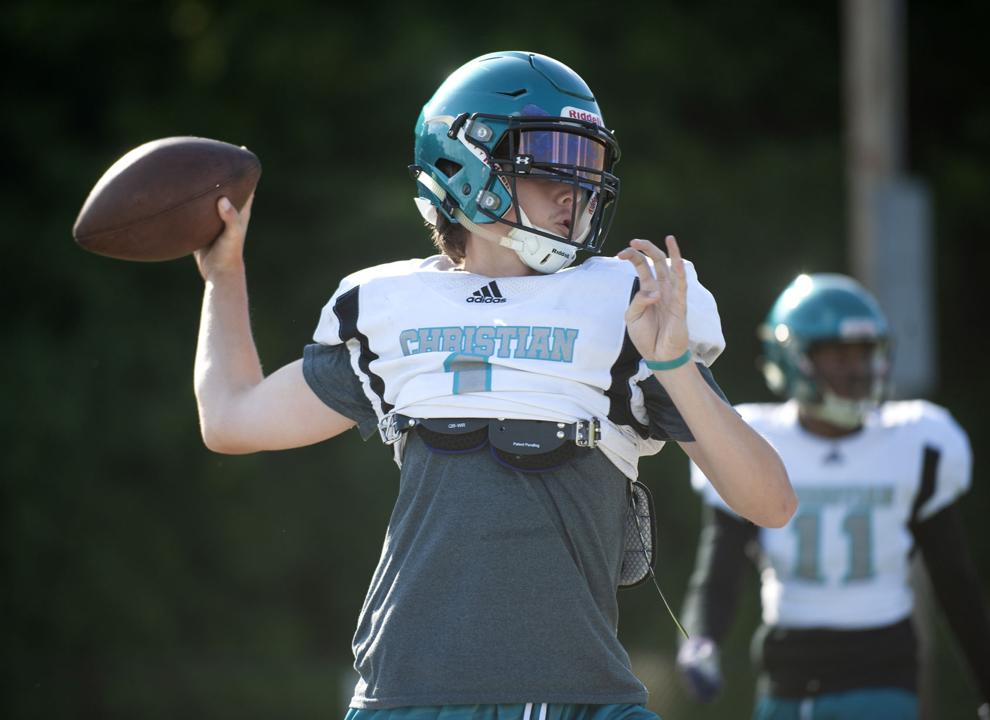 No. 26: Kyle Long, Hazelwood Central, OL
No. 27: Sam Buck, Highland, OL/DL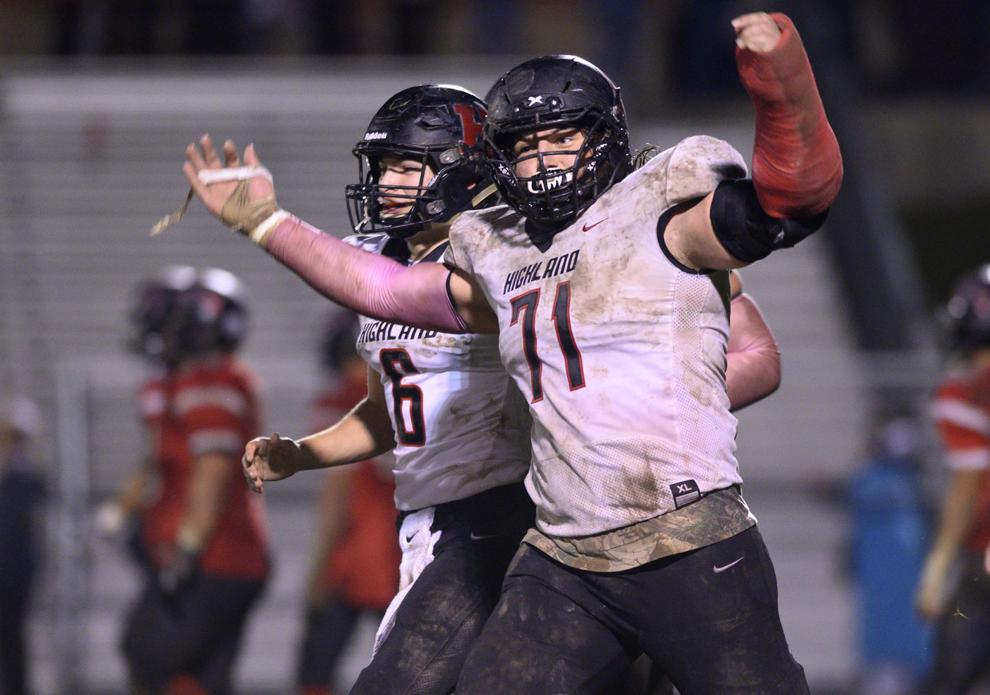 No. 28: Carter Davis, Eureka, QB
No. 29: Mali Walton, Parkway South, LB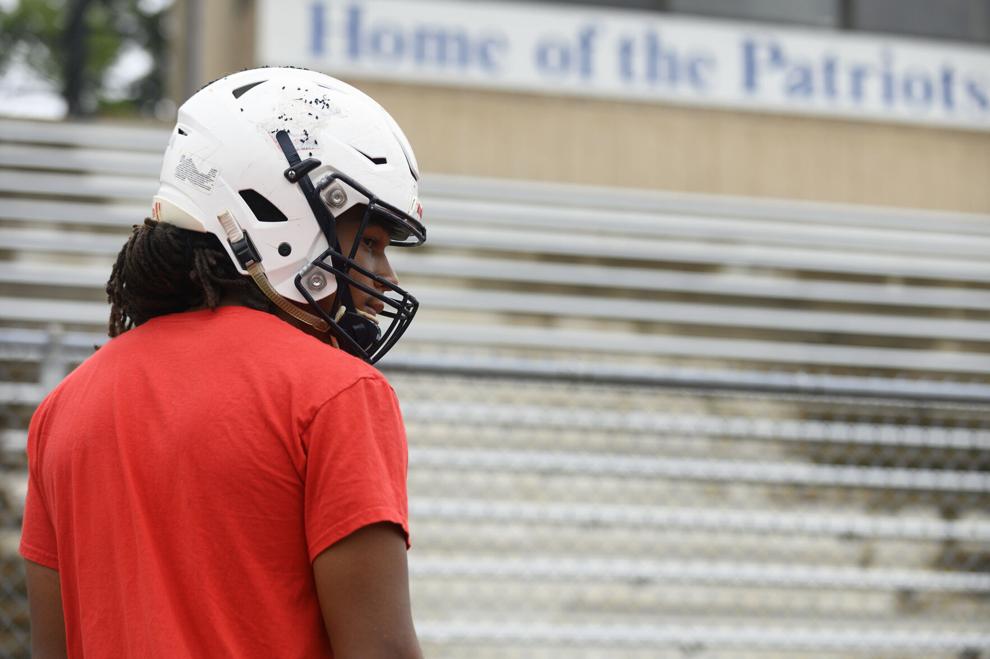 No. 30: Shawn Binford, Cahokia, DE/TE