TOWN AND COUNTRY • Bryan Bradford's patience paid off. Now he has to pay it forward.
A senior running back for the CBC football team, Bradford was not the starter when last season began. In the Cadets' first two games against Miller Career Academy and Christian Brothers-Memphis, he had 11 combined carries.
He didn't start CBC's third game at Edwardsville, either. But he finished it.
Bradford broke out against the Tigers, who finished as a Class 8A semifinalist, when he rushed 23 times for 177 yards and scored three touchdowns as the Cadets began a 12-game win streak that carried them to the Class 6 state championship.
Bradford rushed for 100 or more yards in eight of the next 12 games, including a first-round district game against Marquette that saw him rack up 139 yards and score six touchdowns on nine carries. He rushed for 151 yards, scored five touchdowns on 28 carries and caught three passes for 34 yards and a score against Hazelwood Central in the District 2 title game.
Bradford finished his junior season with 1,505 rushing yards and 30 total touchdowns. Powerful and explosive, Bradford is No. 27 on the Post-Dispatch Super 30 countdown of the area's top senior college football prospects.
The 6-foot-1, 230-pound Bradford said he has 10 scholarship offers. Among those to make him an offer include Ball State, Eastern Kentucky, Eastern Michigan, Kent State, South Dakota and Western Michigan.
South Dakota was the first program to take a chance on him. Once that happened, Bradford's recruiting interest started to build.
"It opens up a lot more windows for other colleges to see how good I am," Bradford said. "When one college offers me (other schools think they) can probably offer me, too."
Bradford said the realization that college football, especially at the Division I level, was not just a hope but a reality spurred him. There's a certain expectation of performance that comes with being a Division I recruit and Bradford wants to prove his worth on every carry.
"It makes me want to work harder and put in more effort to the game," Bradford said. "I want to make sure I make it to the next level and maybe beyond."
Bradford got a look at what the rest of the competition looks like in the Midwest when he attended camps at Michigan State and Minnesota, both of which actively recruit the area. It was another reminder of just how tough it is to stand out at running back.
"It showed me there's a lot more people at my position and that I'm going to have to fight even harder to get where I want to be," Bradford said.
Bradford's success is a combination of his abilities and the team he has around him. CBC's offensive line was among the best in the state last season and Bradford is the first one to sing its praises. The Cadets return all but one starter up front this fall. Bradford can already see holes opening so wide he could drive an Escalade through them.
"With the O-line, I have no fear," Bradford said. "I know they're going to open the holes for me and I'm going to get through them."
Senior quarterback Brett Gabbert returns, too. The standout signal caller is the reigning Post-Dispatch All-Metro football offensive player of year. CBC coach Scott Pingel puts an unwavering trust in Gabbert to run the offense with a variety of run-pass option plays that let Gabbert call the play at the line of scrimmage after eyeing up the defense. Bradford has to be in tune with Gabbert at all times to make the run-pass options work effectively.
"Brett makes me feel comfortable back there. His skill level helps my skill level," Bradford said. "I have to read the defenses, too. I have to know if he's going to give me the ball or not. It can go bad. I can mess up and make him mishandle the ball and mess up the whole play."
When Gabbert gives the rock to Bradford good things tend to happen. Bradford has quick feet to break through the line and make shifty moves to slip by defenders. He's also capable of shoving tacklers off of him, bowling over them or even carrying them for extra yards. Bradford made Marquette miserable last season as he broke into the defensive secondary. It took several Mustangs to drag him down. On one play in particular eight defenders had at least one hand on Bradford and he either escaped them or knocked them down as he bulled his way to the 1-yard line.
Of all of Bradford's abilities, his most important role will be that of mentor and leader. For a running back corps short on experience, he's the senior who started the state championship game. Bradford was ready when his number was called last season and he never looked back. Now he has to show the underclassmen what it takes because their time is always just one play away.
"I'm the only senior running back so now I have to get my juniors and sophomores ready to play the next game, too," Bradford said. "There's a lot of pressure on me to work hard and show them the right thing to do."
2018-19 Post-Dispatch Preseason Super 30 countdown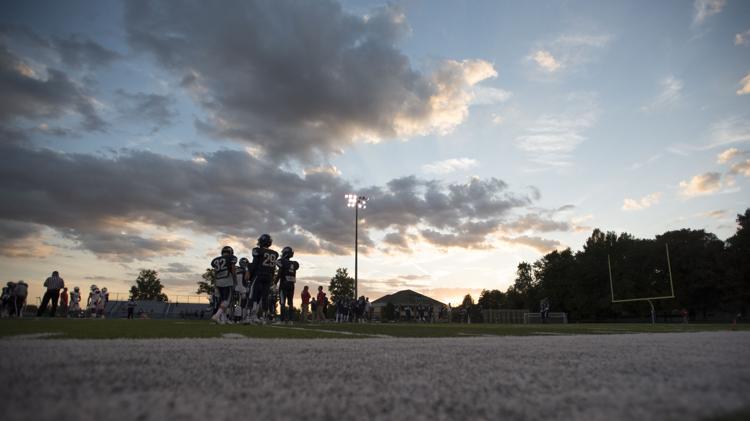 No. 1: Isaiah Williams, Trinity, QB/ATH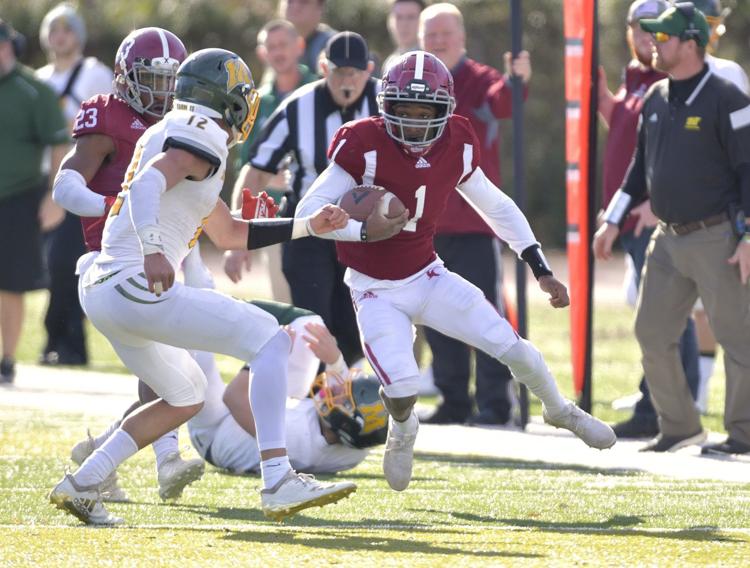 No. 2: Marcus Washington, Trinity, WR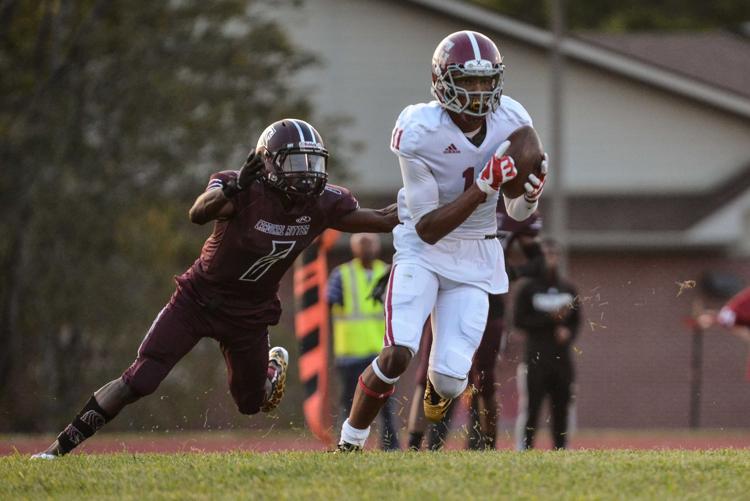 No. 3: Jameson Williams, Cardinal Ritter, WR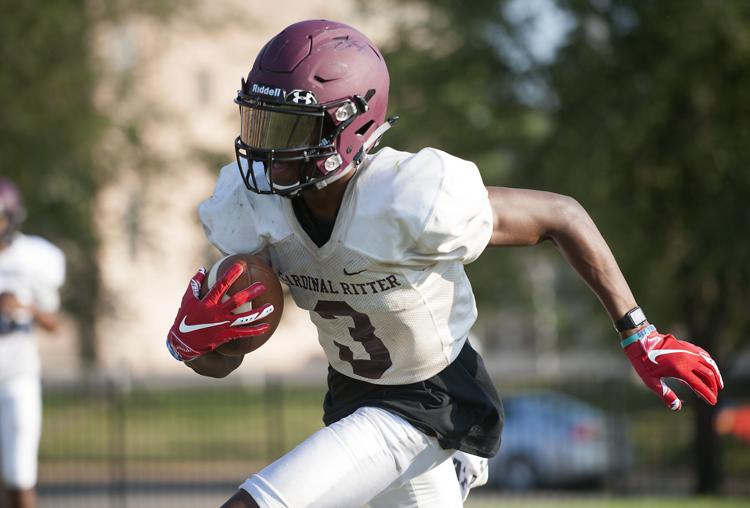 No. 4: Shammond Cooper, Trinity, LB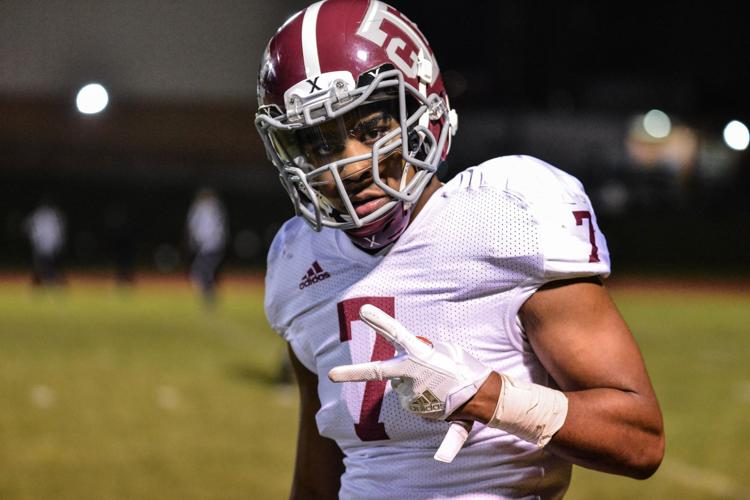 No. 5. Jalani Williams, Parkway North, DB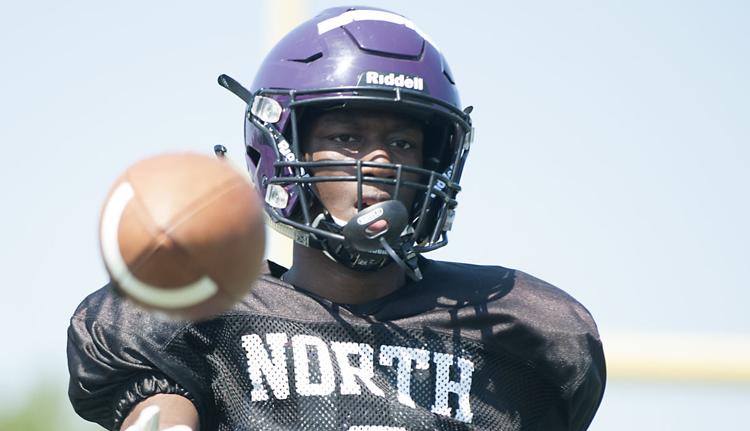 No. 6. Jack Buford, Lutheran North, OL
No. 7: Kyren Williams, Vianney, ATH
No. 8: Ira Henry, Trinity, OL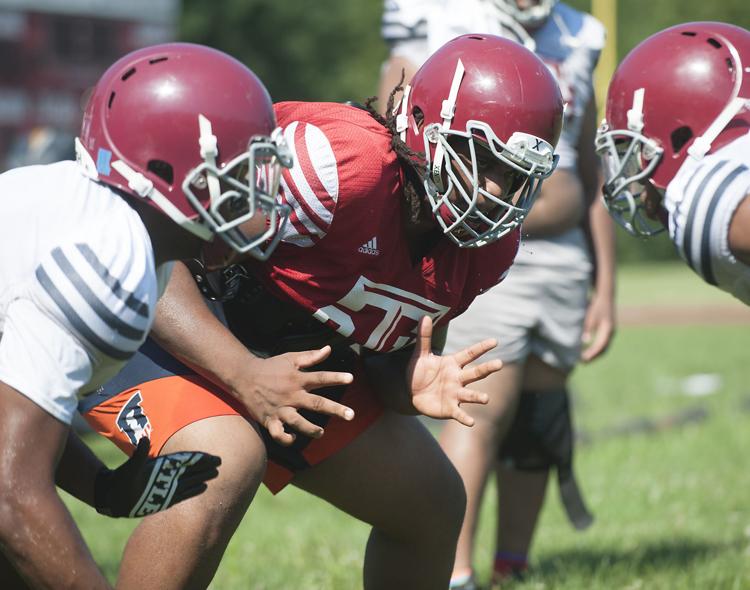 No. 9: Maurice Massey, Kirkwood, WR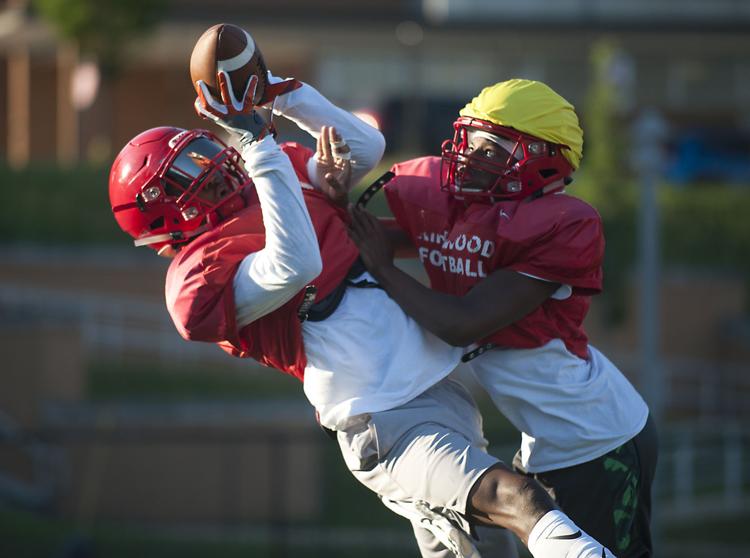 No. 10: Cam Coleman, Cardinal Ritter, WR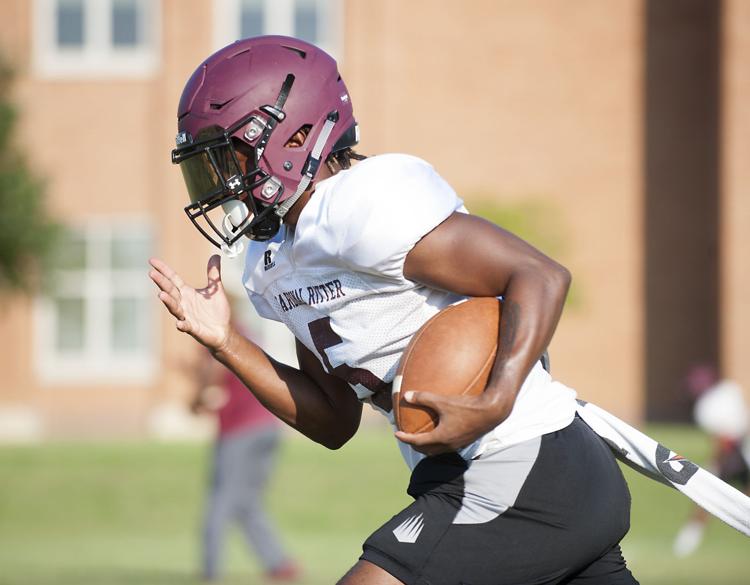 No. 11: MJ Anderson, CBC, DE
No. 12: Moses Okpala, Ladue, DE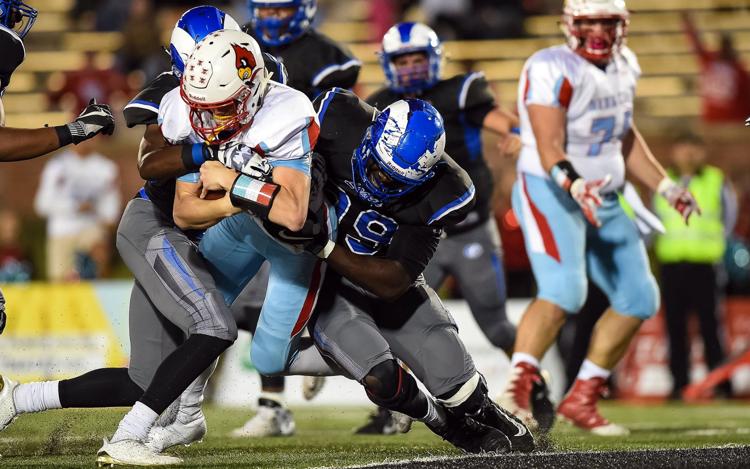 No. 13: Kendall Abdur-Rahman, Edwardsville, QB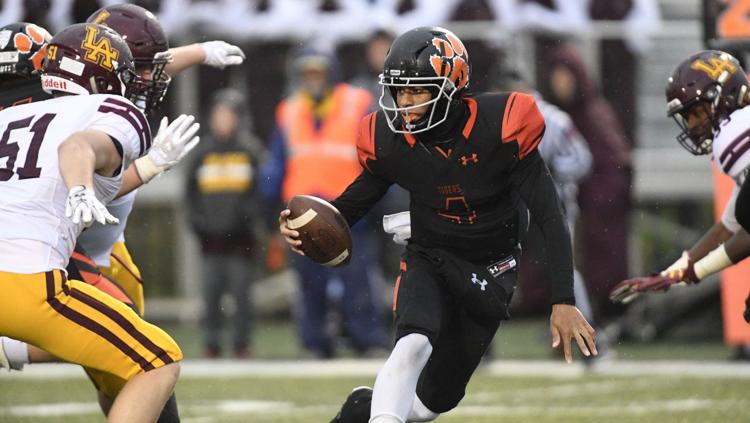 No. 14: D'Vion Harris, Lutheran North, DE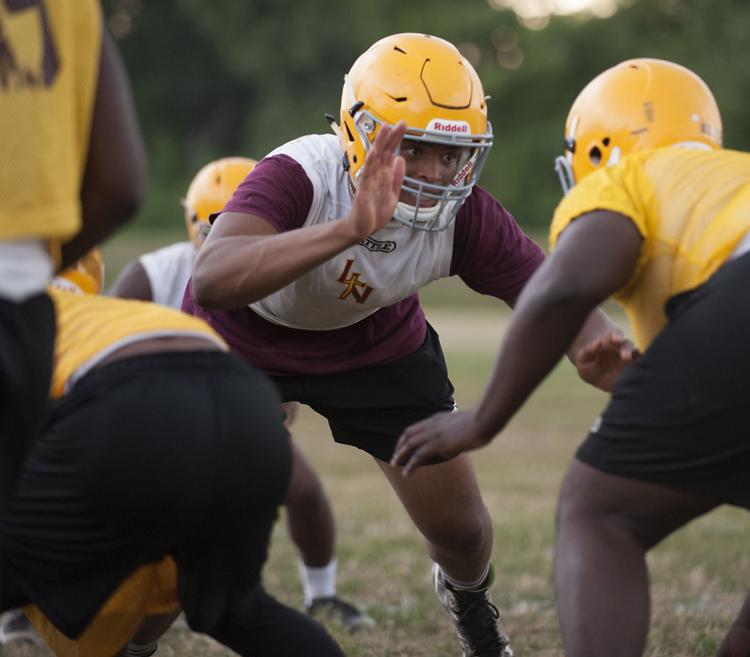 No. 15: CJ Boone, Parkway North, WR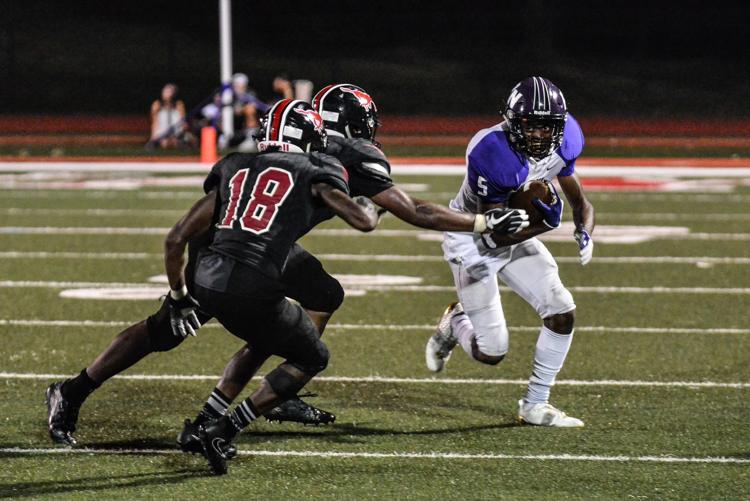 No. 16: Bryce Childress, Trinity, WR
No. 17. Derrick Miller, John Burroughs, DB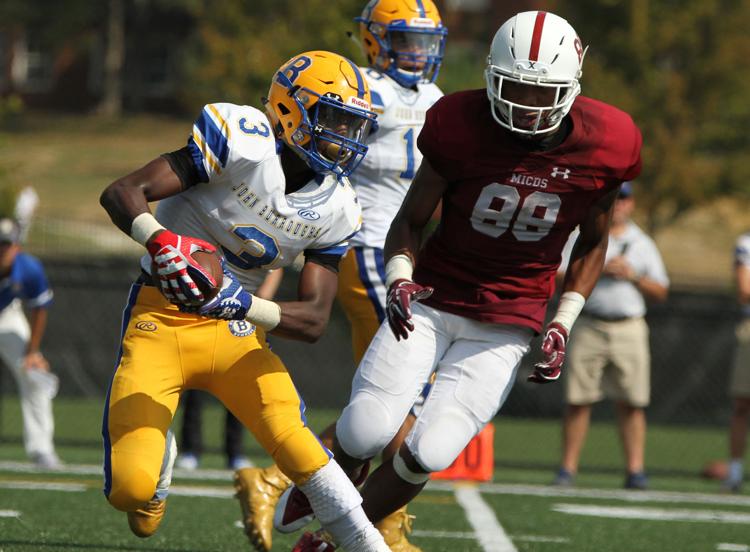 No. 18. Brett Gabbert, CBC, QB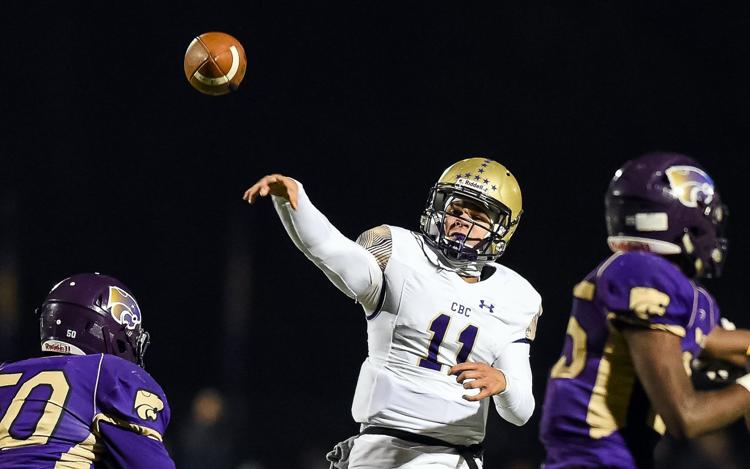 No. 19: Keith Randolph, Belleville West, DE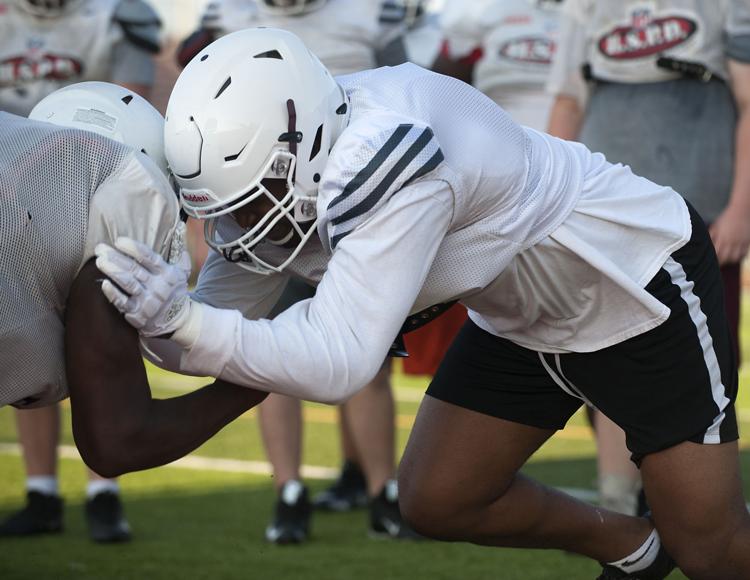 No. 20: Arvell Ferguson, Kirkwood, DE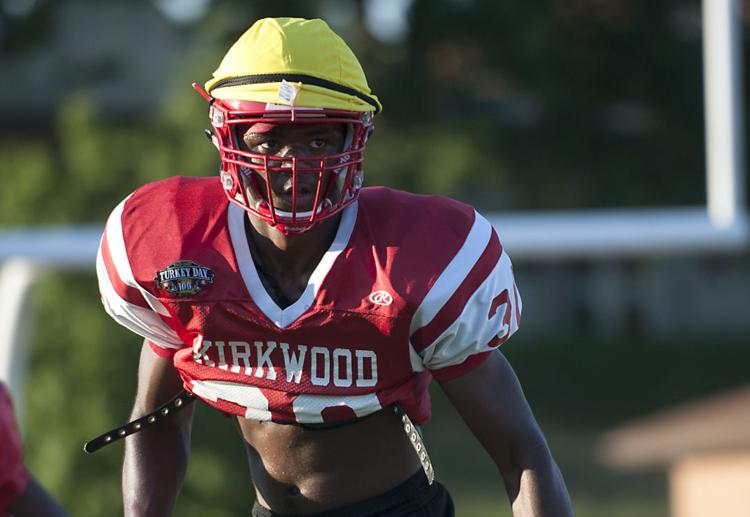 No. 21: Dale Chesson, Ladue, WR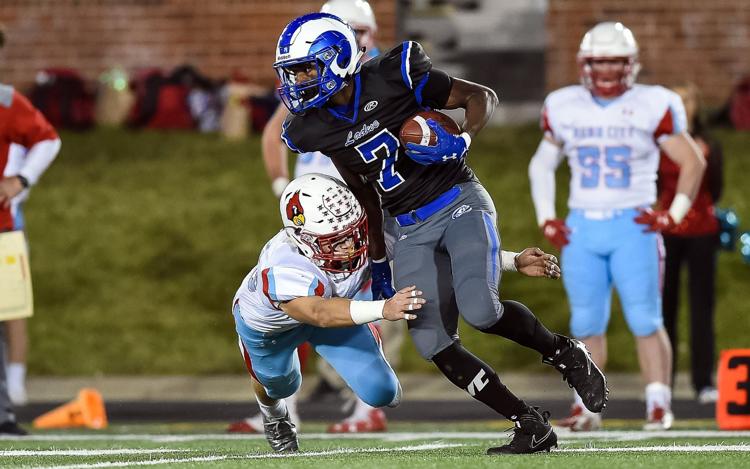 No. 22: Isaiah Azuibike, Lutheran North, RB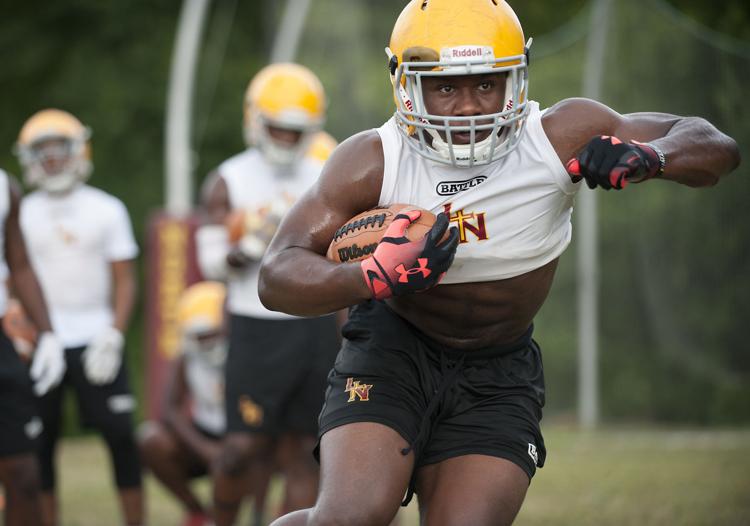 No. 23: Alphonso Andrews Jr., Trinity, RB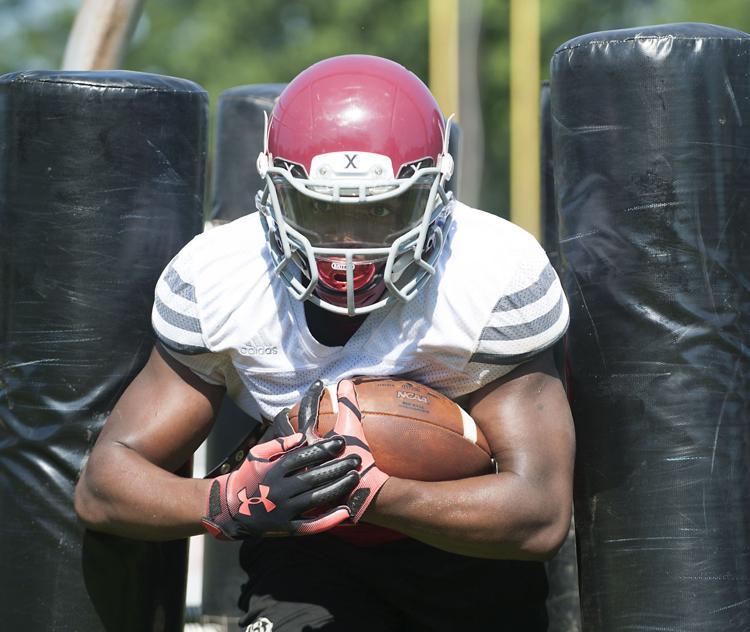 No. 24: Nate Martens, De Smet, QB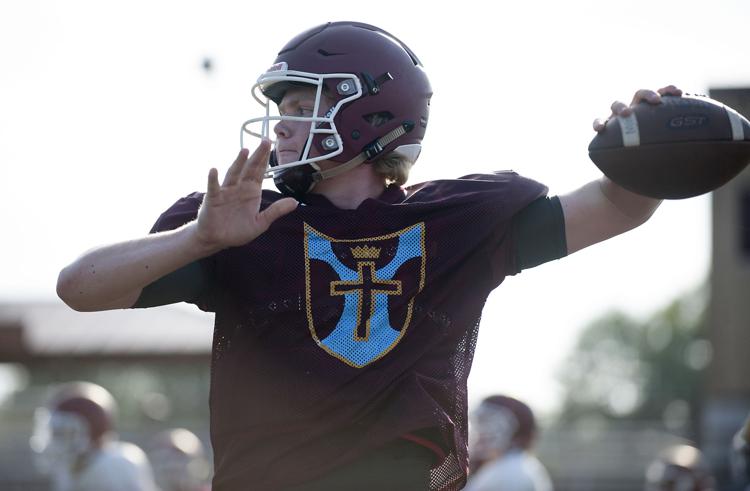 No. 25: Josh Plohr, CBC, OL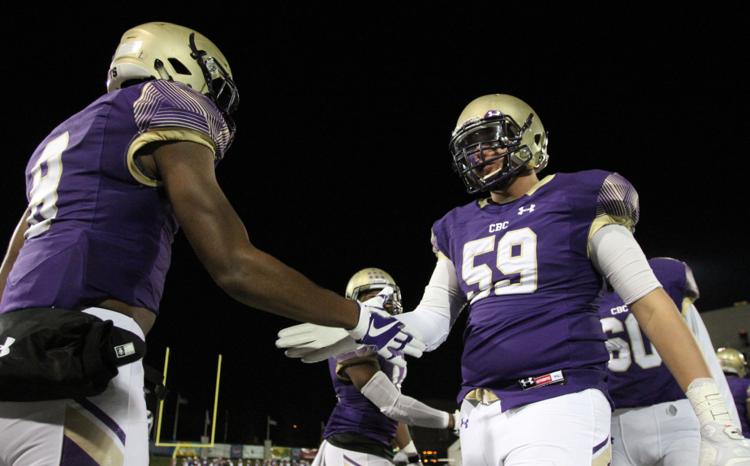 No. 26: Marquise Simmons, De Smet, OL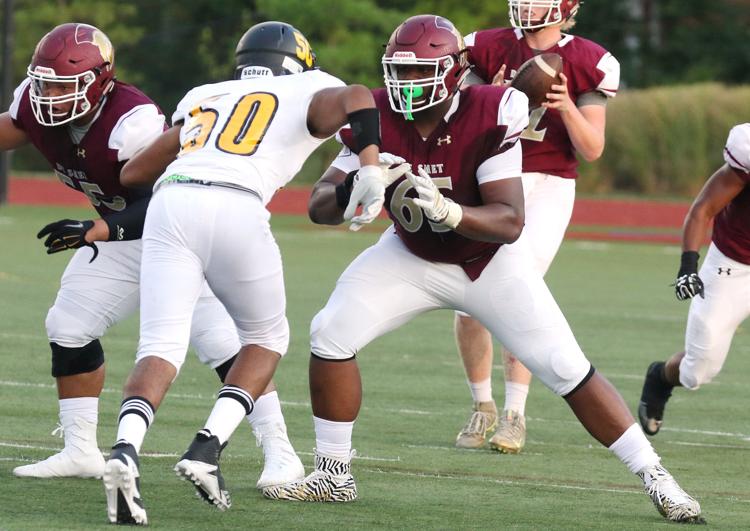 No. 27: Bryan Bradford, CBC, RB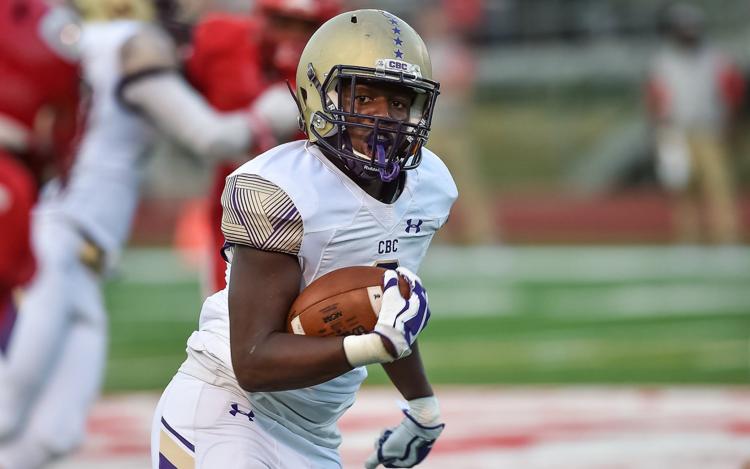 No. 28: Keith Jones, Cardinal Ritter, CB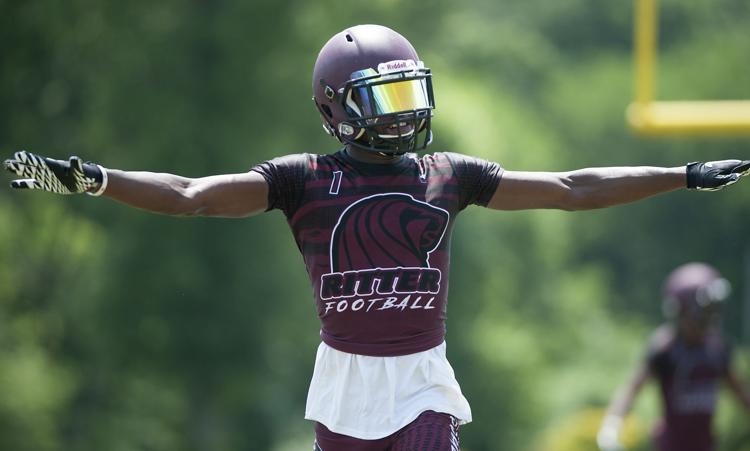 No. 29: Sam LaPorta, Highland, WR
No. 30: Brady Weeks, Fort Zumwalt West, OL