TOWN AND COUNTRY • Film doesn't lie. But sometimes coaches don't believe what they see.
Brett Gabbert's career highlight film is impeccable. If there's a way for a quarterback to beat an opponent, Gabbert, now a senior at CBC, has done it.
But it wasn't enough to convert skeptical eyes at the college level. The No. 18 recruit on the Post-Dispatch Super 30 countdown of the area's top senior high school football prospects, Gabbert's career numbers put him in the conversation as one of the best all-time at his position.
Plan your calendar for the 2018 high school football season, all in one place. For any corrections or additions, please email stats@stltoday.com. 
As a sophomore, he completed 218 of his 332 passes for 2,965 yards, 31 touchdowns and was intercepted four times. Last season he completed 70 percent of his passes as he hit on 196 of his 280 attempts. He threw for 2,862 yards, 33 touchdowns and was intercepted five times. He rushed for another five touchdowns.
But wait, you say, Gabbert is supposed to be great. He had two Division I wide receivers on his roster the last two seasons. True, Kamryn Babb and Cameron Brown did sign with Ohio State last December. Neither of them played in the state semifinal or championship game as Gabbert led the Cadets to the Class 6 state title, the second in program history.
CBC coach Scott Pingel handles offensive duties for the Cadets. He's seen his share of talent signal callers in his football life. He praises Gabbert at every turn for his talent, leadership and football IQ.
"He's pretty special," Pingel said.
All the tape, all the talent, all the numbers and even a famous last name could not propel Gabbert into the elite echelon of nationally prized quarterbacks. He stands 6 feet tall and tips the scales at 197 pounds. Those numbers are the ones the blue bloods of college football could not overlook.
"A few schools did tell me, 'If you were 6-2, 6-3, 6-4 you'd be the highest recruited quarterback,' " Gabbert said. "I can't control my height. If I could, I would. I'd do anything to change it."
Gabbert, 18, saw his recruiting stock rise shortly after CBC celebrated its championship near the end of November. When the college coaches could stop by on campus and watch Gabbert go to work, he did what he does so well — wow everyone watching.
"I didn't really go to any camps this year. I was able to throw for schools when they came here (to CBC)," Gabbert said. "I did do some of that. They were surprised by some of the throws I could make and me being mobile. Stuff like that."
Among the school that offered Gabbert a place on their teams were Central Michigan, Darmouth, Eastern Michigan, Harvard, Kent State, Murray State, Northern Illinois, Northern Iowa and Yale.
As the offers started coming and the interest picked up, Gabbert verbally committed to Miami (Ohio). The Redhawks are a good fit for Gabbert, he said. They run an offense similar to CBC, so Gabbert is familiar with the playbook. He formed a good relationship with the coaching staff on multiple unofficial visits. He committed after his third trip to Oxford, Ohio, a place he felt at home.
"I love the town and the atmosphere. It's a small-town feel. It's a nice college campus," Gabbert said. "When I got to sit down with the players in the quarterback room I liked them, as well."
One of the biggest selling points for Gabbert was what the Miami coaching staff didn't talk about — his height. Miami redshirt senior quarterback Gus Ragland is listed at 6-1. In nine games last year he threw for 2,032 yards and 19 touchdowns. Miami isn't beholden to the stereotypical quarterback size that so many programs lust after. Miami loves Gabbert for what he is, not what he's not.
"Height never really came up," Gabbert said. "I can see myself playing in (their system)."
Gabbert has one more season to shred the competition with CBC. The Cadets once again will be among the area's elite teams as they return Gabbert for his third year as a starter plus five experienced offensive linemen, their starting running back and swath of receivers and tight ends that made plays when called upon during last season's championship run. Not to mention a defense that returns a healthy number and adds senior linebacker MJ Anderson, who missed his entire junior season with a broken leg.
Expectations remain sky high and that's part of the deal when you play for CBC. Some might feel pressure under those circumstances. Gabbert is not among them.
"I guess there could be pressure that comes with that but I don't really see it like that," Gabbert said. "I'm just excited to show everyone what we can do."
2018-19 Post-Dispatch Preseason Super 30 countdown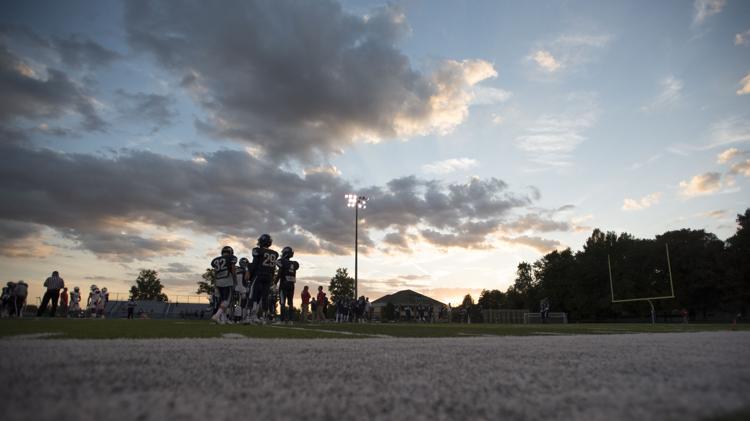 No. 1: Isaiah Williams, Trinity, QB/ATH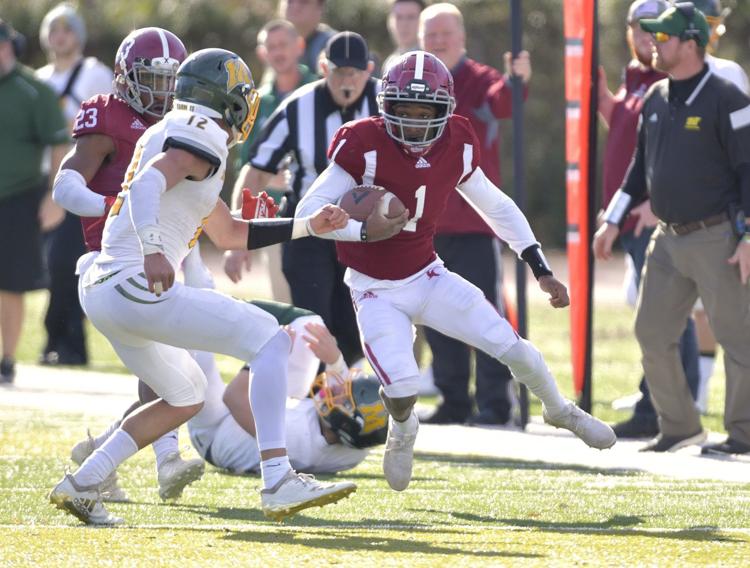 No. 2: Marcus Washington, Trinity, WR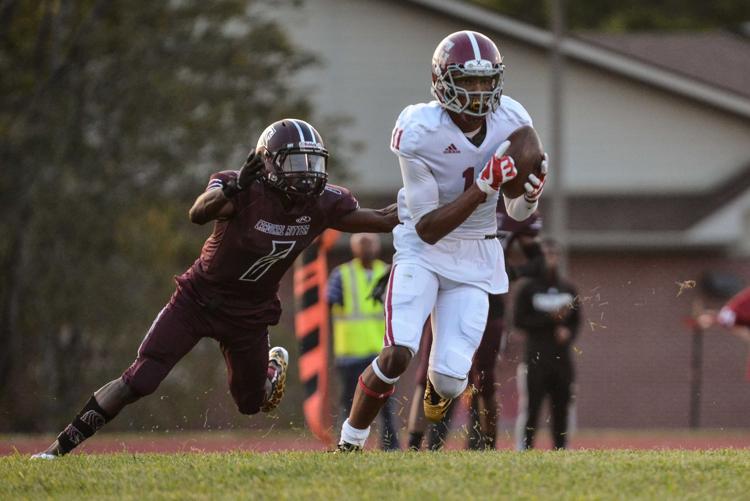 No. 3: Jameson Williams, Cardinal Ritter, WR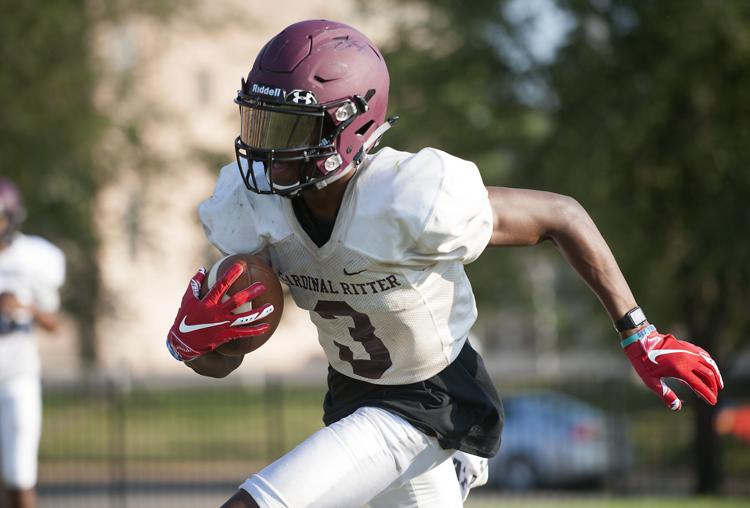 No. 4: Shammond Cooper, Trinity, LB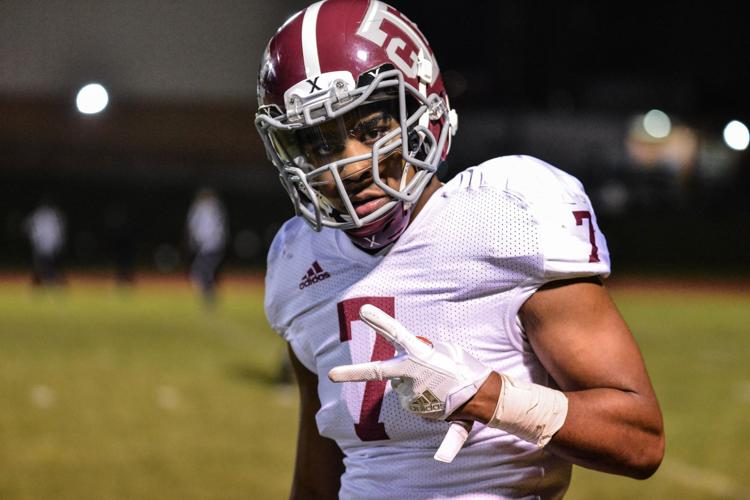 No. 5. Jalani Williams, Parkway North, DB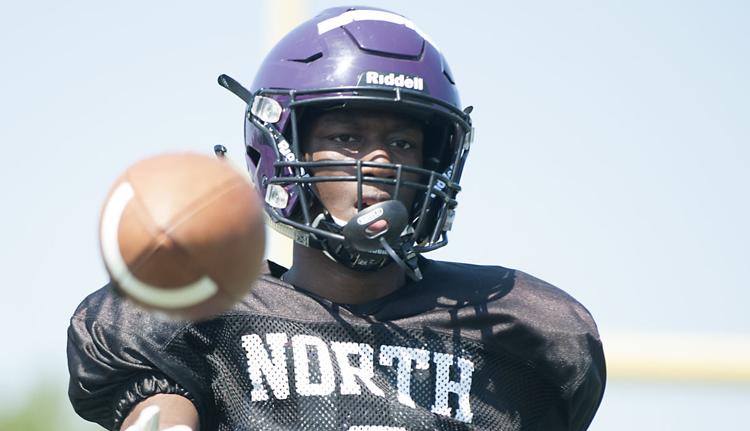 No. 6. Jack Buford, Lutheran North, OL
No. 7: Kyren Williams, Vianney, ATH
No. 8: Ira Henry, Trinity, OL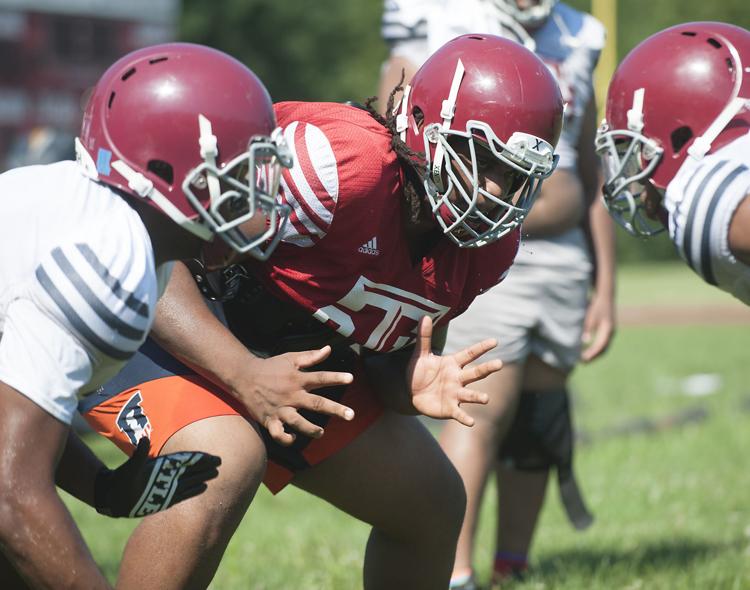 No. 9: Maurice Massey, Kirkwood, WR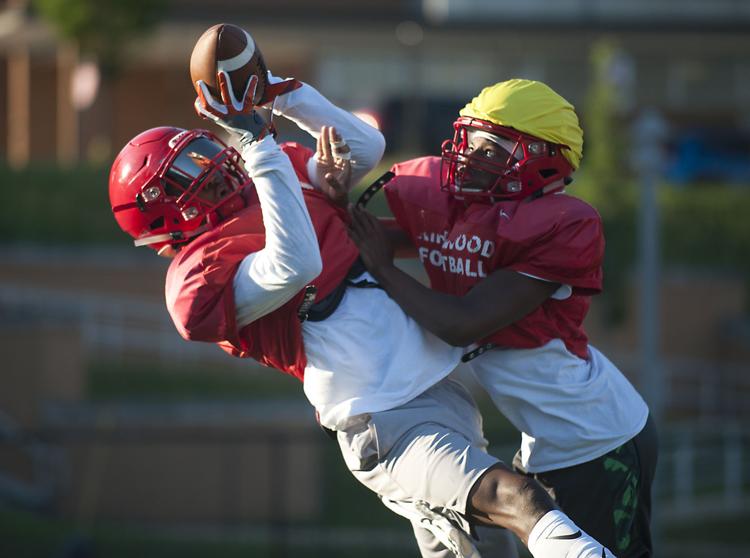 No. 10: Cam Coleman, Cardinal Ritter, WR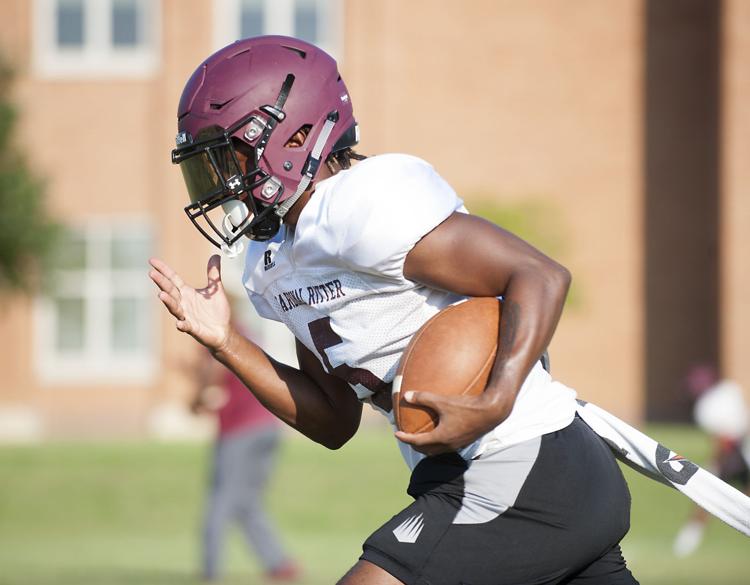 No. 11: MJ Anderson, CBC, DE
No. 12: Moses Okpala, Ladue, DE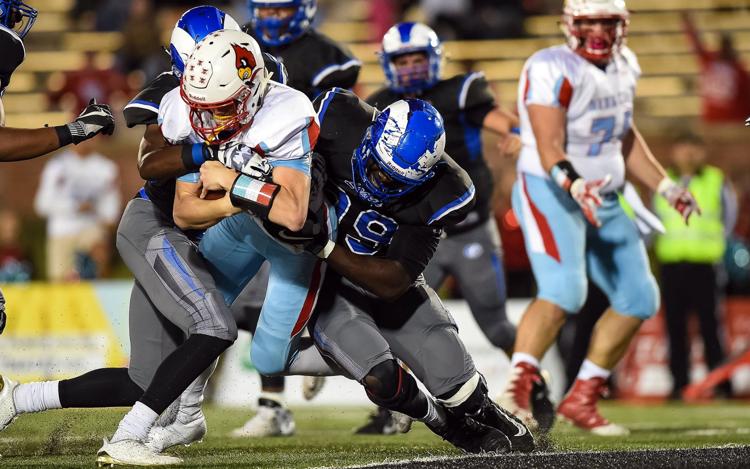 No. 13: Kendall Abdur-Rahman, Edwardsville, QB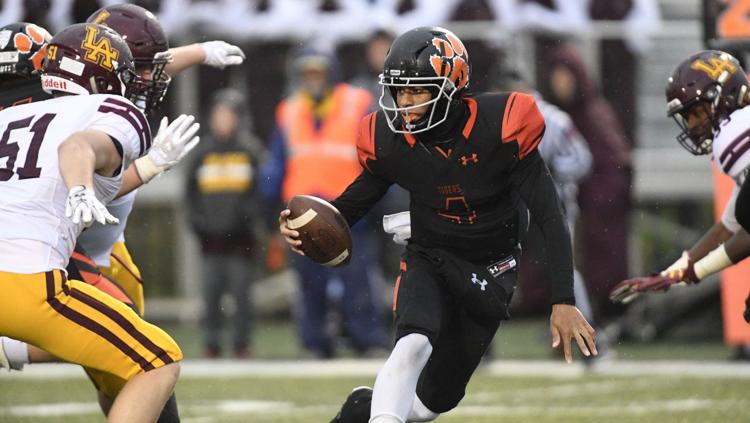 No. 14: D'Vion Harris, Lutheran North, DE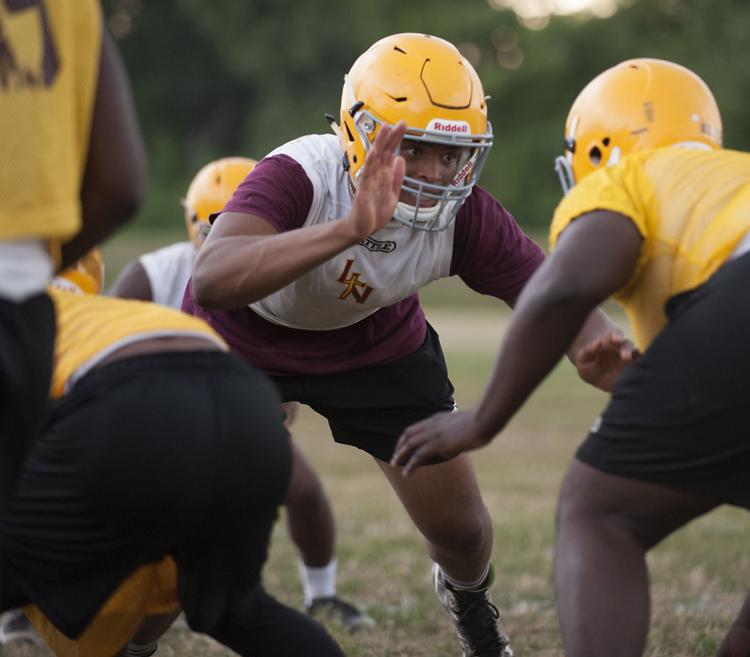 No. 15: CJ Boone, Parkway North, WR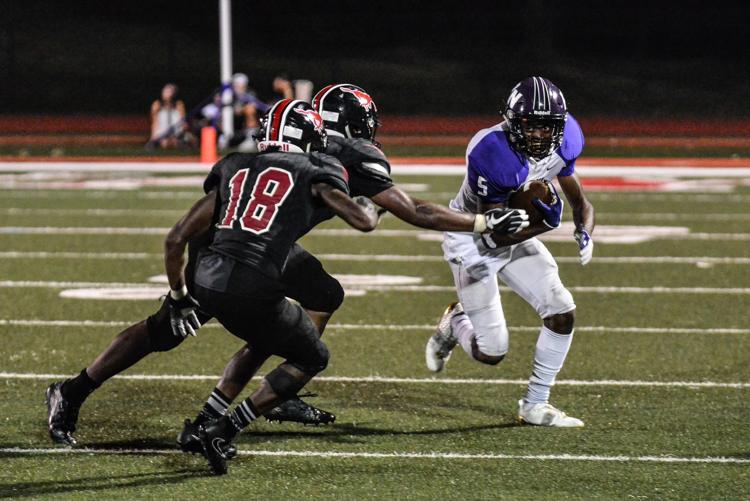 No. 16: Bryce Childress, Trinity, WR
No. 17. Derrick Miller, John Burroughs, DB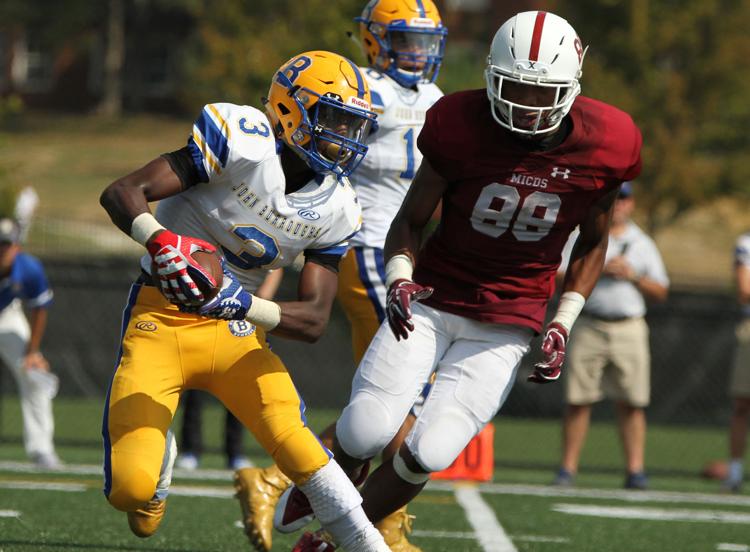 No. 18. Brett Gabbert, CBC, QB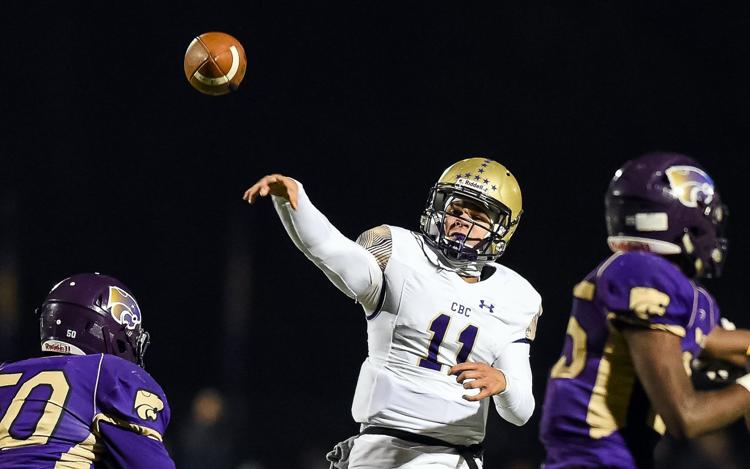 No. 19: Keith Randolph, Belleville West, DE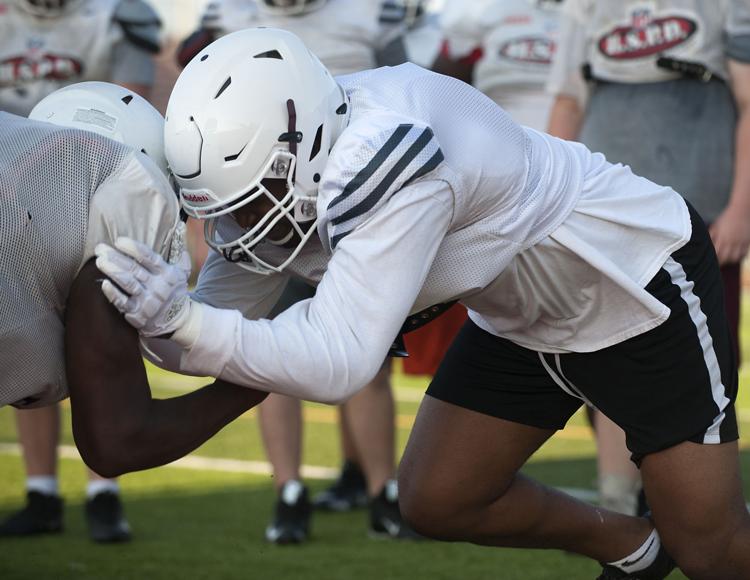 No. 20: Arvell Ferguson, Kirkwood, DE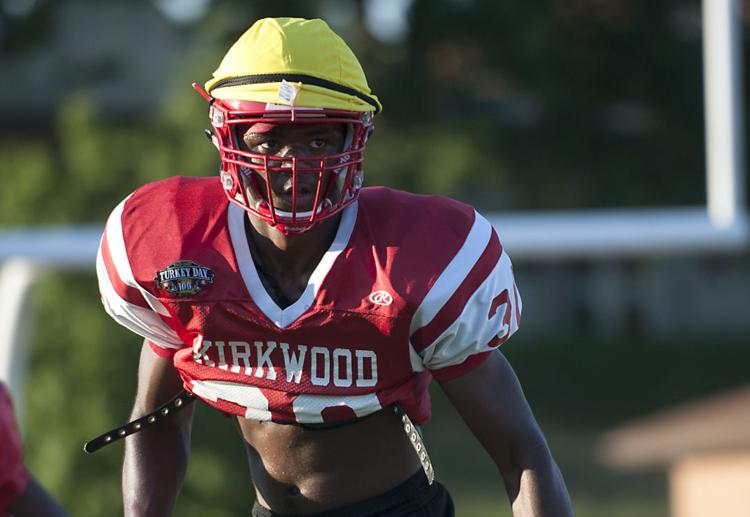 No. 21: Dale Chesson, Ladue, WR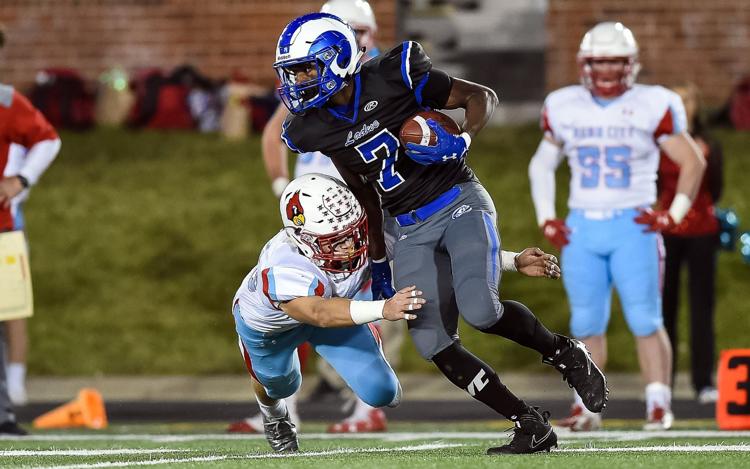 No. 22: Isaiah Azuibike, Lutheran North, RB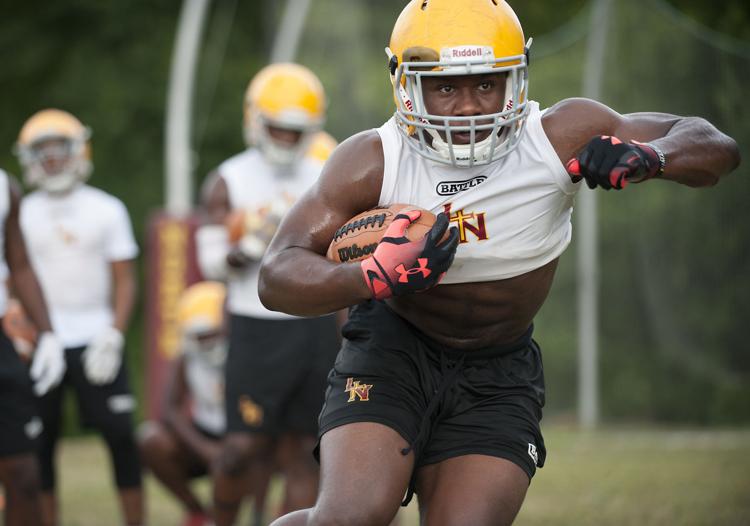 No. 23: Alphonso Andrews Jr., Trinity, RB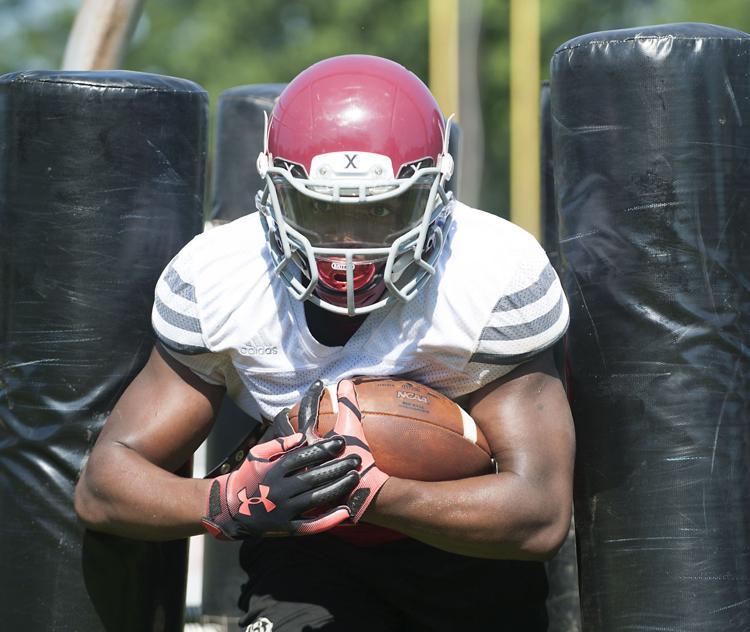 No. 24: Nate Martens, De Smet, QB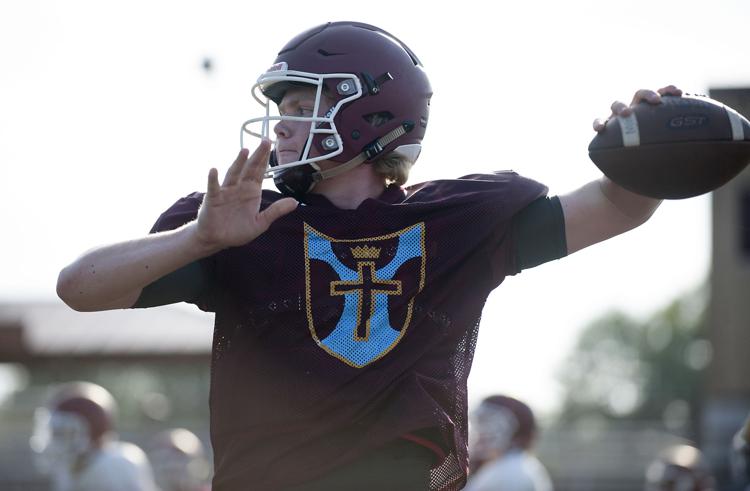 No. 25: Josh Plohr, CBC, OL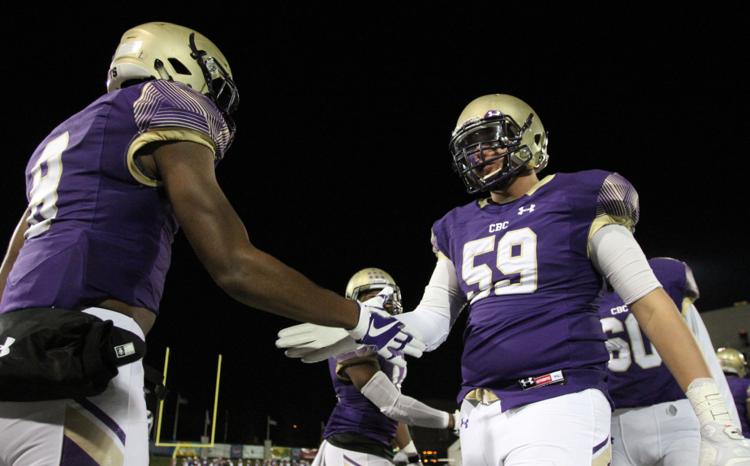 No. 26: Marquise Simmons, De Smet, OL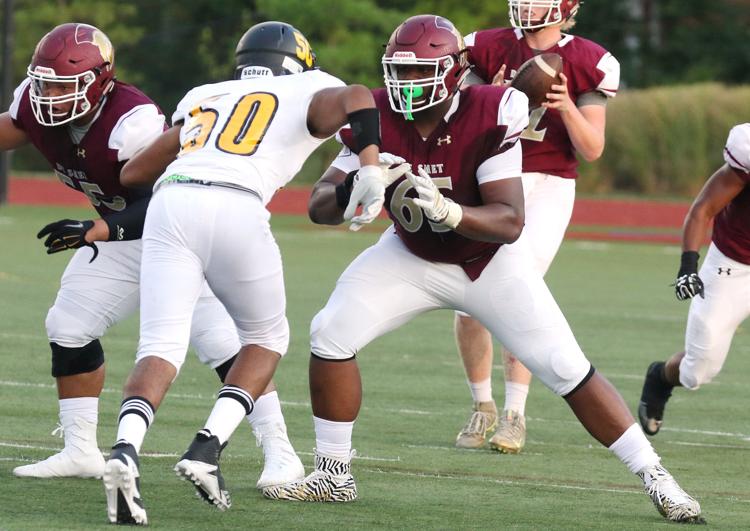 No. 27: Bryan Bradford, CBC, RB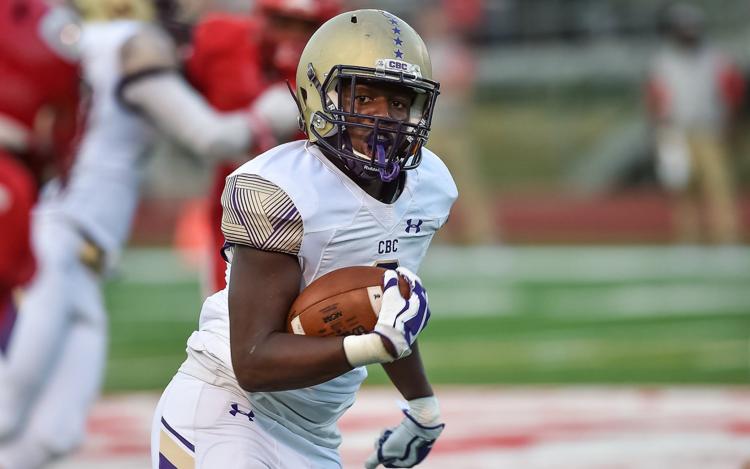 No. 28: Keith Jones, Cardinal Ritter, CB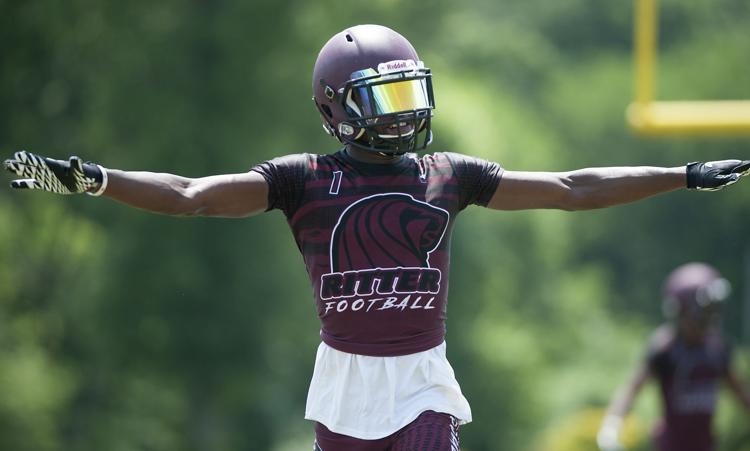 No. 29: Sam LaPorta, Highland, WR
No. 30: Brady Weeks, Fort Zumwalt West, OL