Antonio Doyle looked at the miracle in his hands and was overwhelmed.
Joy. Excitement. Happiness. Pride. They all surged through him when his daughter, Nyla Rose Doyle, was born on Aug. 22.
"When I first held her I was ready to play right now," Doyle said with a mile-wide smile. "I was ready to go knock somebody's head off. It was rushing through me. I wanted to be the best at everything. I want to make sure whatever choice I make, she's going to benefit off of it."
A 6-foot-4 and 225-pound linebacker for the Lutheran North football team, Doyle made a tough choice with her in mind. He verbally committed to Missouri on June 8. Doyle picked the Tigers over the likes of Alabama, Auburn, Florida State, Georgia, Illinois, Iowa, Kansas State, Kentucky, Louisville, LSU, Michigan, Michigan State, Nebraska, Oklahoma, Oklahoma State, Ole Miss, Purdue, South Carolina, TCU, Tennessee, Texas A&M and more.
Doyle, 17, is No. 2 on the Post-Dispatch Super 30 preseason countdown of the top high school senior prospects.
"The baby played a big role knowing that I'll be close to home and I won't be that far," Doyle said.
Being close to home was important but it wasn't the only reason he choose the Tigers. Doyle wants to test himself against top competition, and as a member of the Southeastern Conference, Mizzou offered him that.
"I'm not big into the facilities and all the other cool stuff. I just want to play football," Doyle said. "I want to play in the biggest conference and they say the SEC is the best so I want to play in it."
That Doyle had the myriad of top-notch options to choose from is a testament to his potential. He only played four games as a junior at Hazelwood West before transferring to Lutheran North. It's the second time he's changed schools. He enrolled as a freshman at Lutheran North only to transfer to Hazelwood West before his sophomore year.
As a sophomore for the Wildcats, Doyle had 62 tackles and one sack. As a junior, he managed 42 tackles and a sack. Missing time on the field did not mean missing out on the accolades that come to high-major prospects. Doyle was short listed for the Butkus Award, which is given annually to the top linebackers at the high school, college and professional levels by the Downtown Athletic Club of Orlando. He joined teammate Itayvion Brown and De Smet's Lanell Carr as the only locals to be considered.
Doyle accepted an invitation to play in the Army All-American Game where he and Johnson will be the latest area players to be featured in the national showcase on Jan. 4.
There's good reason for Doyle to earn the benefit of the doubt despite his limited varsity game film.
His size, speed and athleticism get him in the door. That he eats, sleeps and breathes football brings it home.
"Doyle is a true linebacker. He reads the offense well, he runs well, he's big, he has great athleticism," Lutheran North coach Carl Reed said. "He has great football instincts. He plays exceptionally hard. He's the total package and he's very committed to playing football."
That's something Doyle is going to have to wait to do. He's not expected to be available for Lutheran North when it opens its season Saturday at home against rival Trinity. When Doyle returned to Lutheran North, it put him at the mercy of Hazelwood West's administration to clear him under the guidelines the Missouri State High School Activities uses to govern transfers. Hazelwood West did not clear him and Doyle was not optimistic his appeal would be approved. Should his appeal be denied, he would be forced to sit a full 365 days before he would become eligible for the Crusaders. That would put him back on the field Sept. 27 when Lutheran North hosts Lutheran South.
"It kind of gets to me but it's more about how I act if I'm not playing," Doyle said. "That's what my character will be determined off of. It's really being able to lead those guys off the field. I have to make sure they're ready to go and ready to play as if I was right there with them."
Doyle is the latest high profile player to suit up for "Scholarship High" but he wants to differentiate himself. The Crusaders have made back-to-back Class 2 semifinal appearances. They have five state championship trophies in their history but haven't won since they claimed Class 2A in 1999.
"I'm trying to be different than the other stars and try to gather us and play as one," Doyle said. " To have a brotherhood and actually go out and win one."
Doyle was already planning on a dominating senior season but the arrival of his daughter took it to another level. It's given him a renewed focus on what he's doing and why he's going to go so hard.
"It's a life-changing experience," Doyle said. "It's more motivation than anything. I have to give her the best life possible."
2019-20 Post-Dispatch preseason Super 30 countdown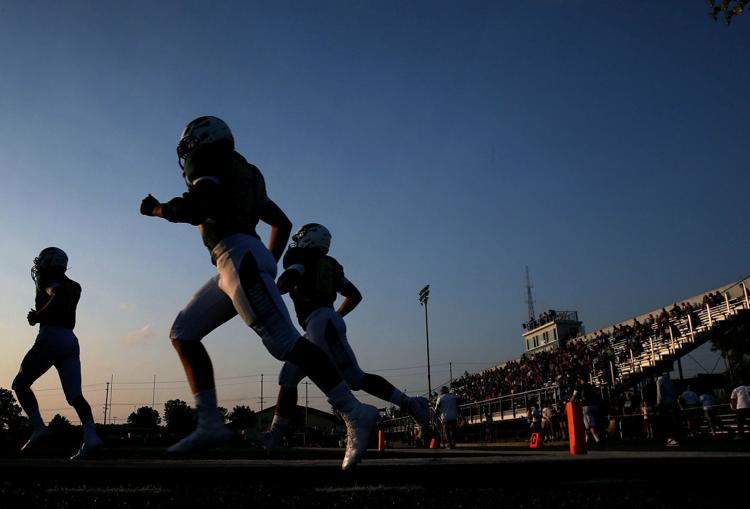 No. 1: Teriyon Cooper, Pattonville, ATH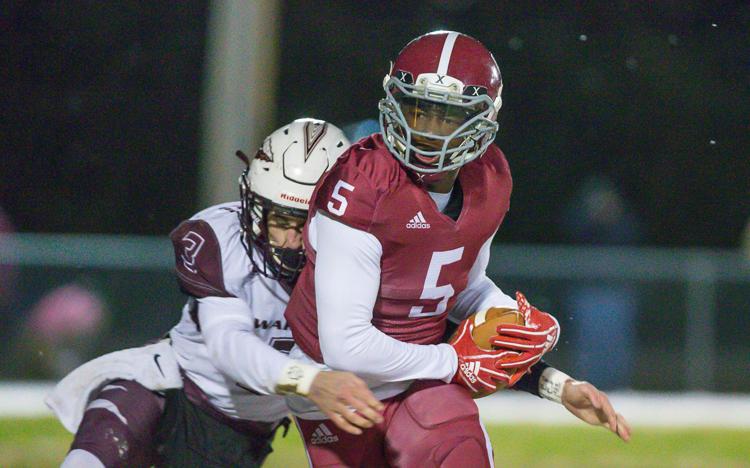 No. 2: Antonio Doyle, Lutheran North, LB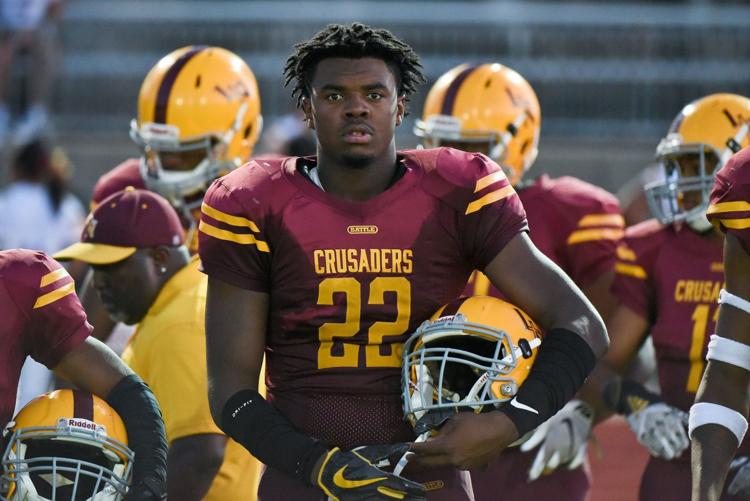 No. 3: Jordan Johnson, De Smet, WR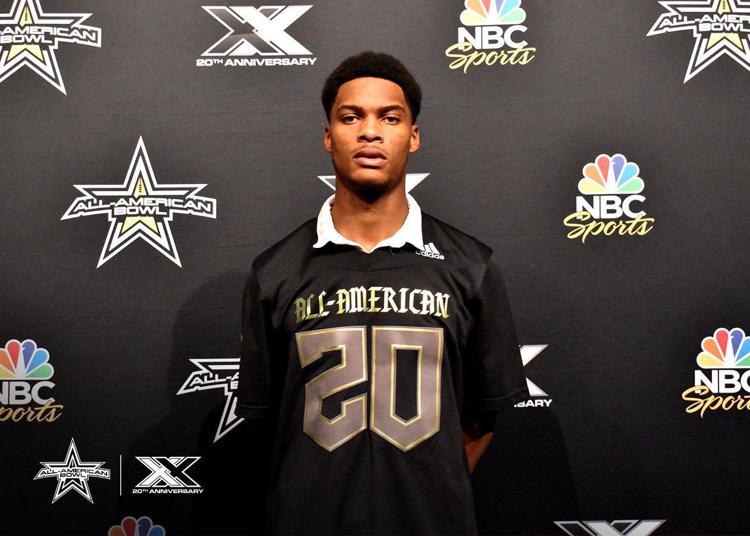 No. 4: Antonio Johnson, East St. Louis, S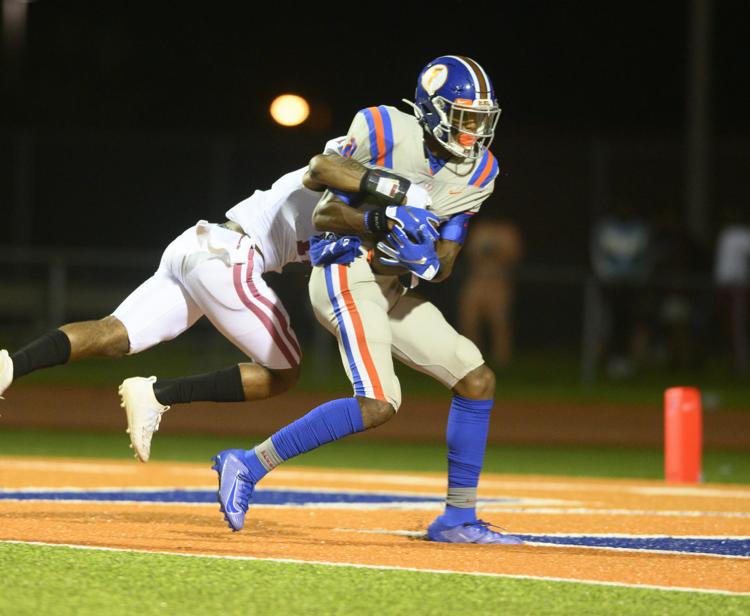 No. 5: Itayvion Brown, Lutheran North, WR/LB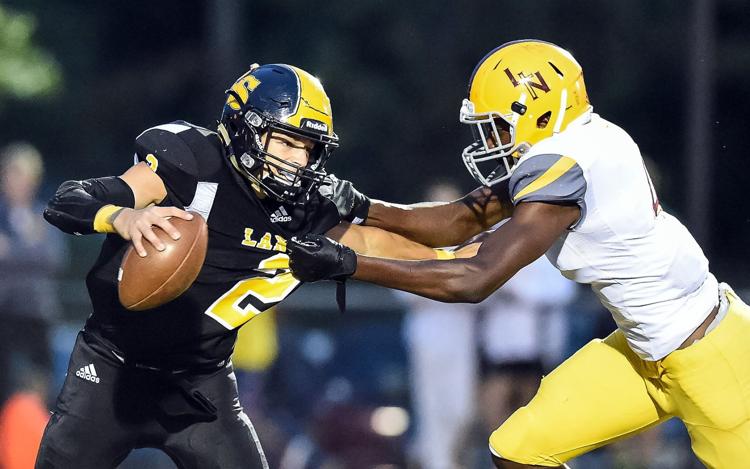 No. 6: Reggie Love, Trinity, RB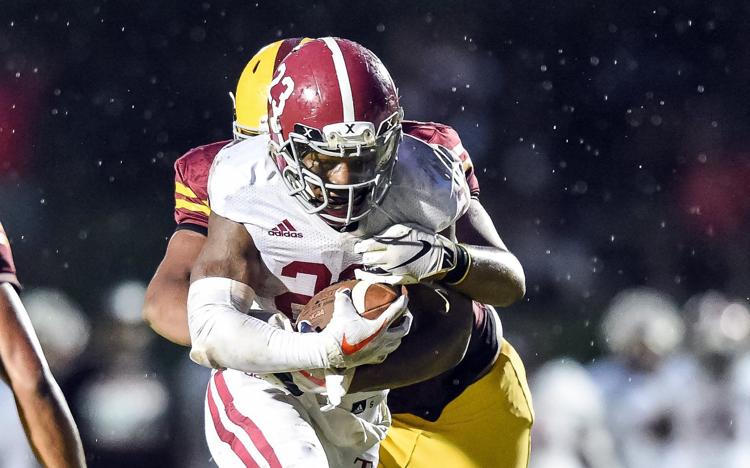 No. 7: Noah Arinze, Webster Groves, DE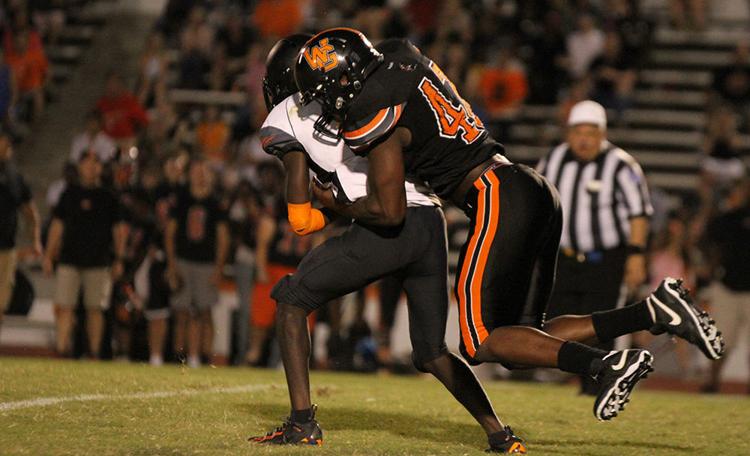 No. 8: Joe Moore, Cardinal Ritter, DE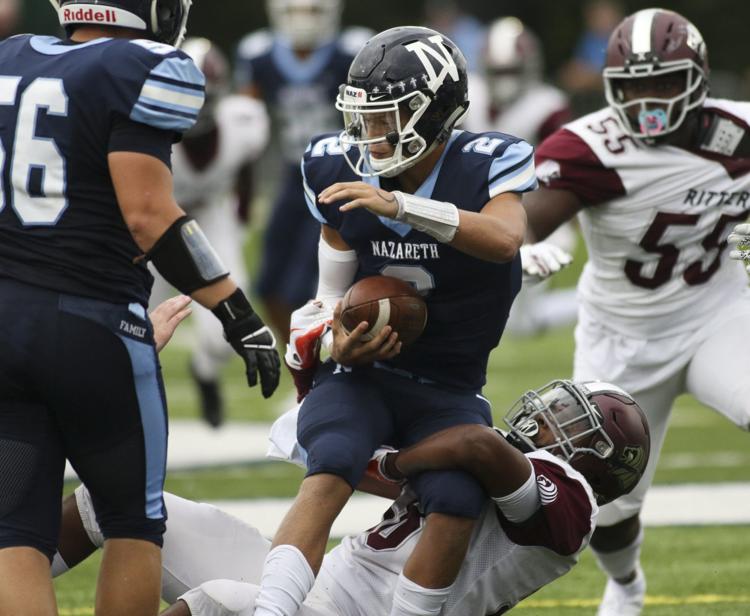 No. 9: Lanell Carr, De Smet, LB
No. 10: Javontez Spraggins, East St. Louis, OL
No. 11: Kevin Tyler, Ritenour, OL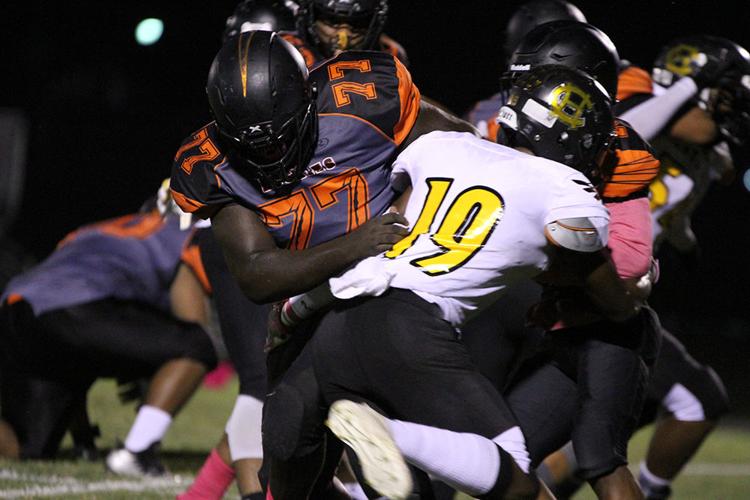 No. 12: Jalen St. John, Trinity, OL
No. 13: Kevon Billingsley, East St. Louis, DT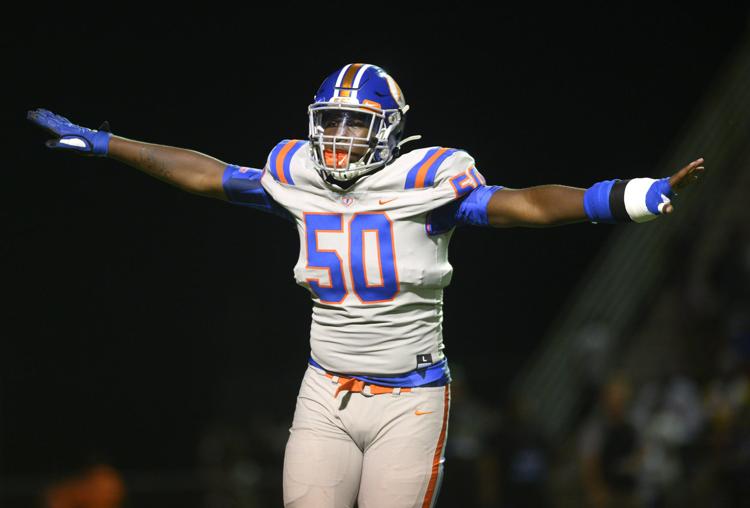 No. 14: James Frenchie, Trinity, WR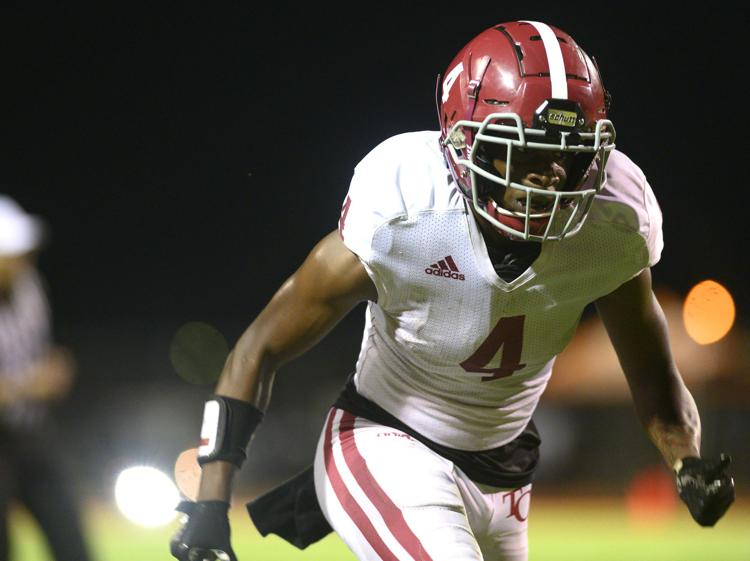 No. 15: Lawaun Powell Jr., East St. Louis, WR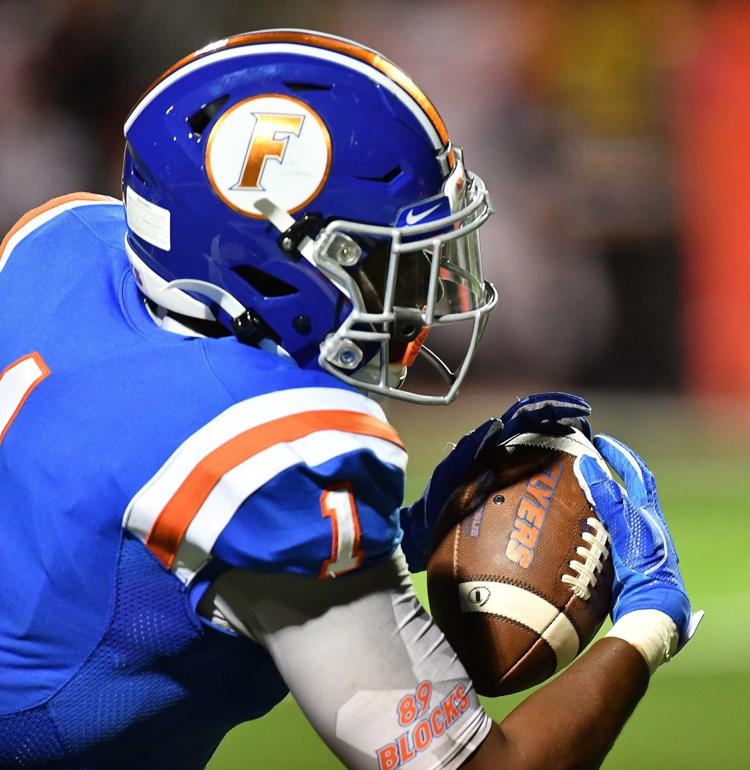 No. 16: Mekhi Hagens, Cardinal Ritter, QB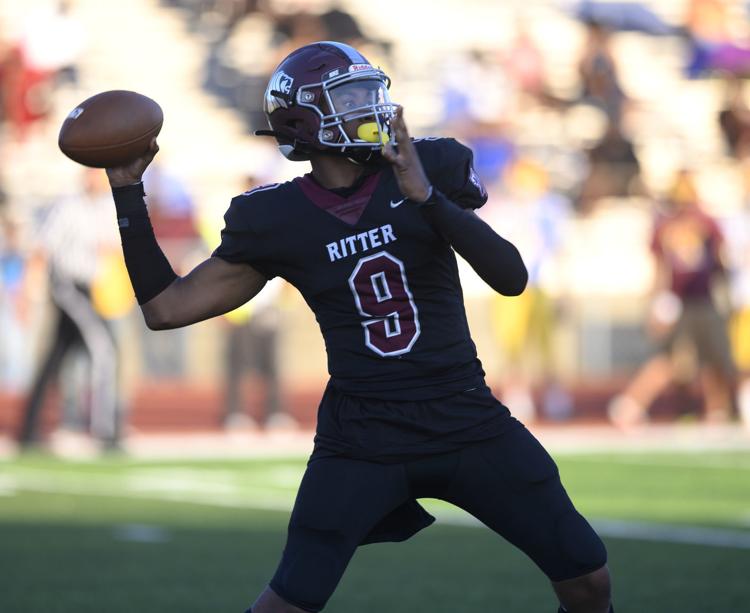 No. 17: Traevon Williams, Hazelwood West, OL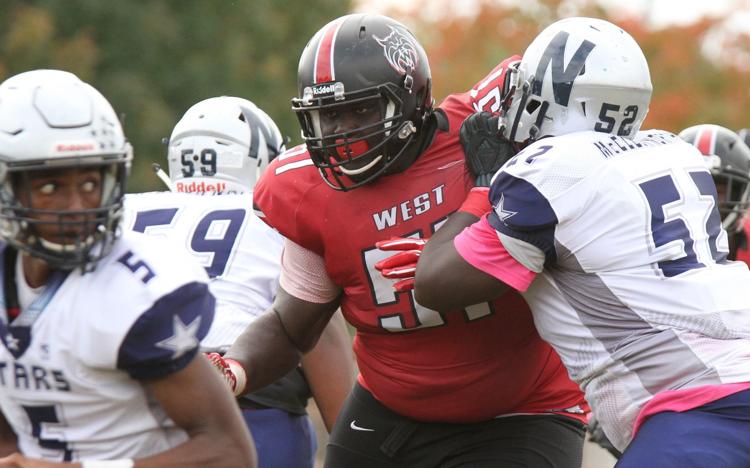 No. 18: Jay Maclin, Kirkwood, WR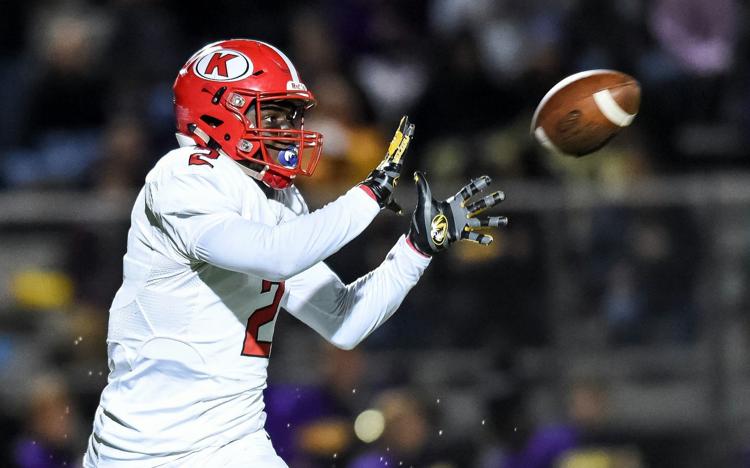 No. 19: Brady Feeney, CBC, OL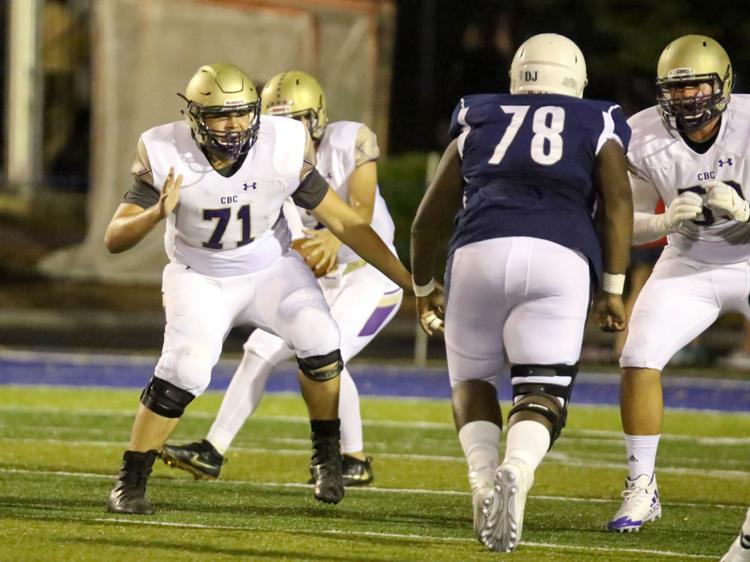 No. 20: Mitchell Walters, Mehlville, OL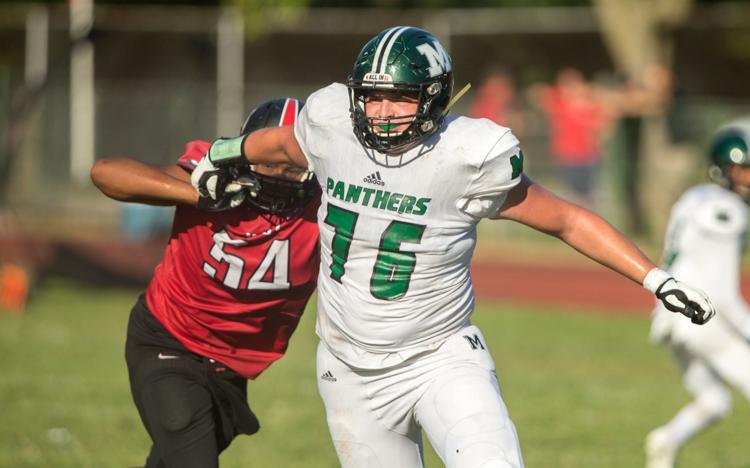 No. 21: Drake Heismeyer, Francis Howell, OL
No. 22: Josh Baker, Eureka, OL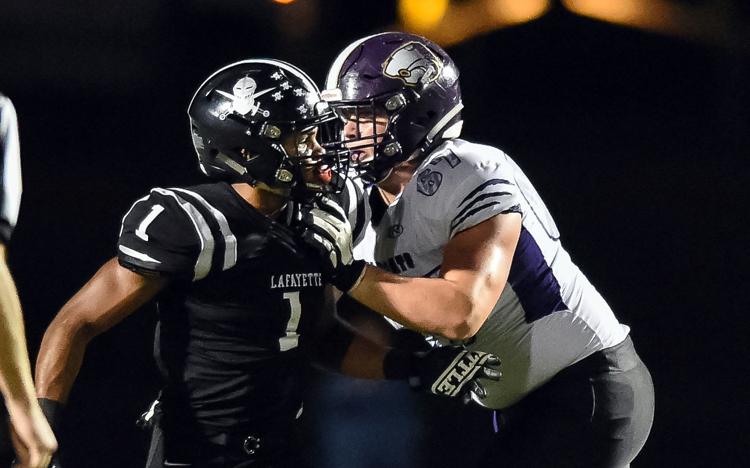 No. 23: Armon Wallace, De Smet, DT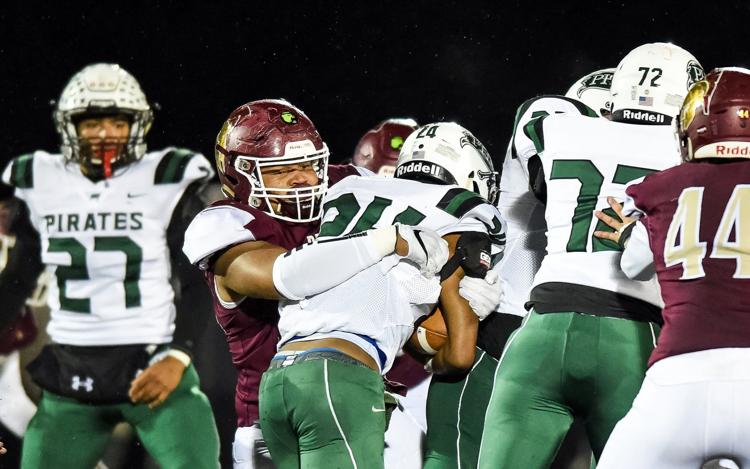 No. 24: Demetrius Washington, Riverview Gardens, WR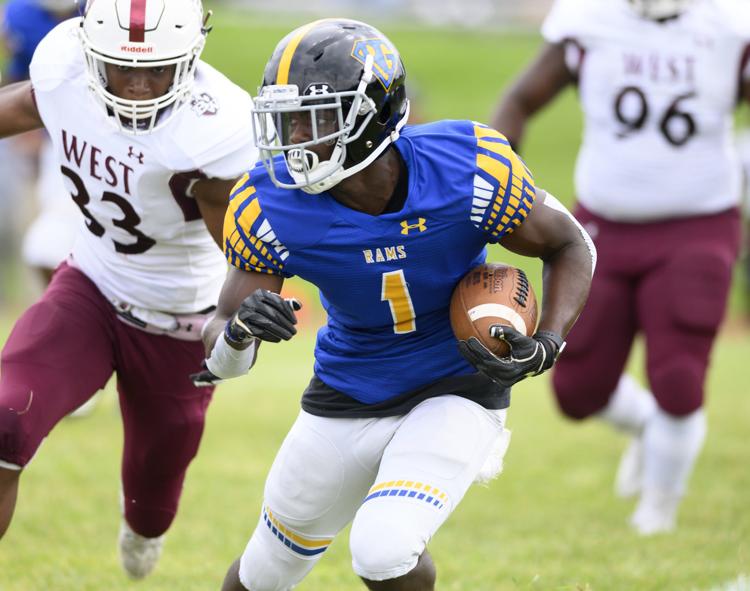 No. 25: Cam Griffin, Lutheran North, DB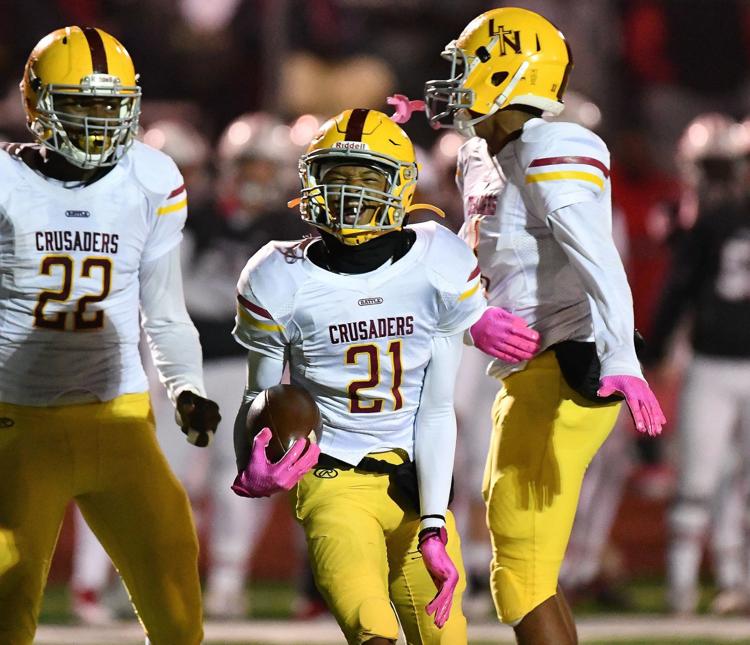 No. 26: Freddy Edwards, Granite City, QB
No. 27: TJ Rush, Trinity, S
No. 28: Jaden Williams, Cardinal Ritter, S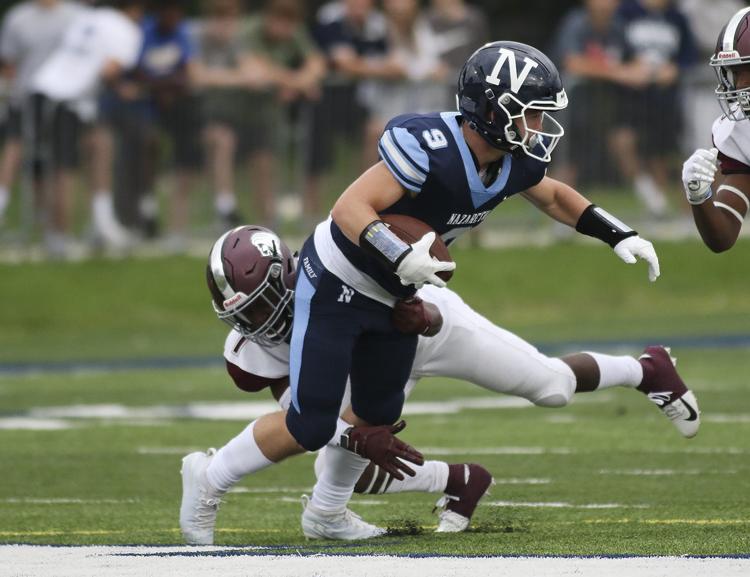 No. 29: Latrez Shelton, Cardinal Ritter, CB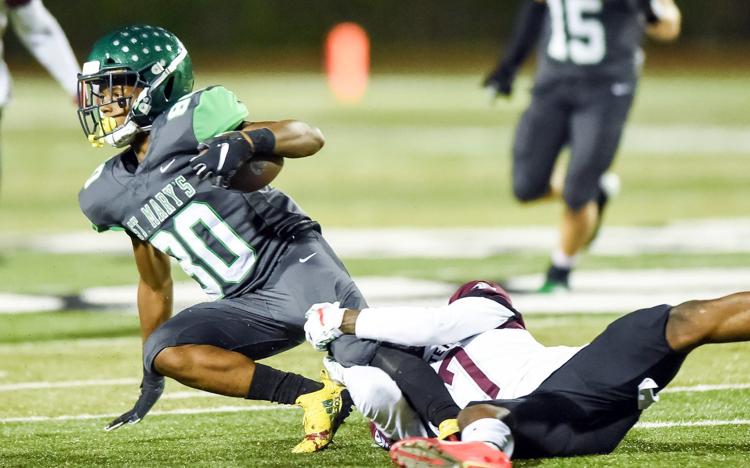 No. 30: Jake Seidel, Seckman, OL