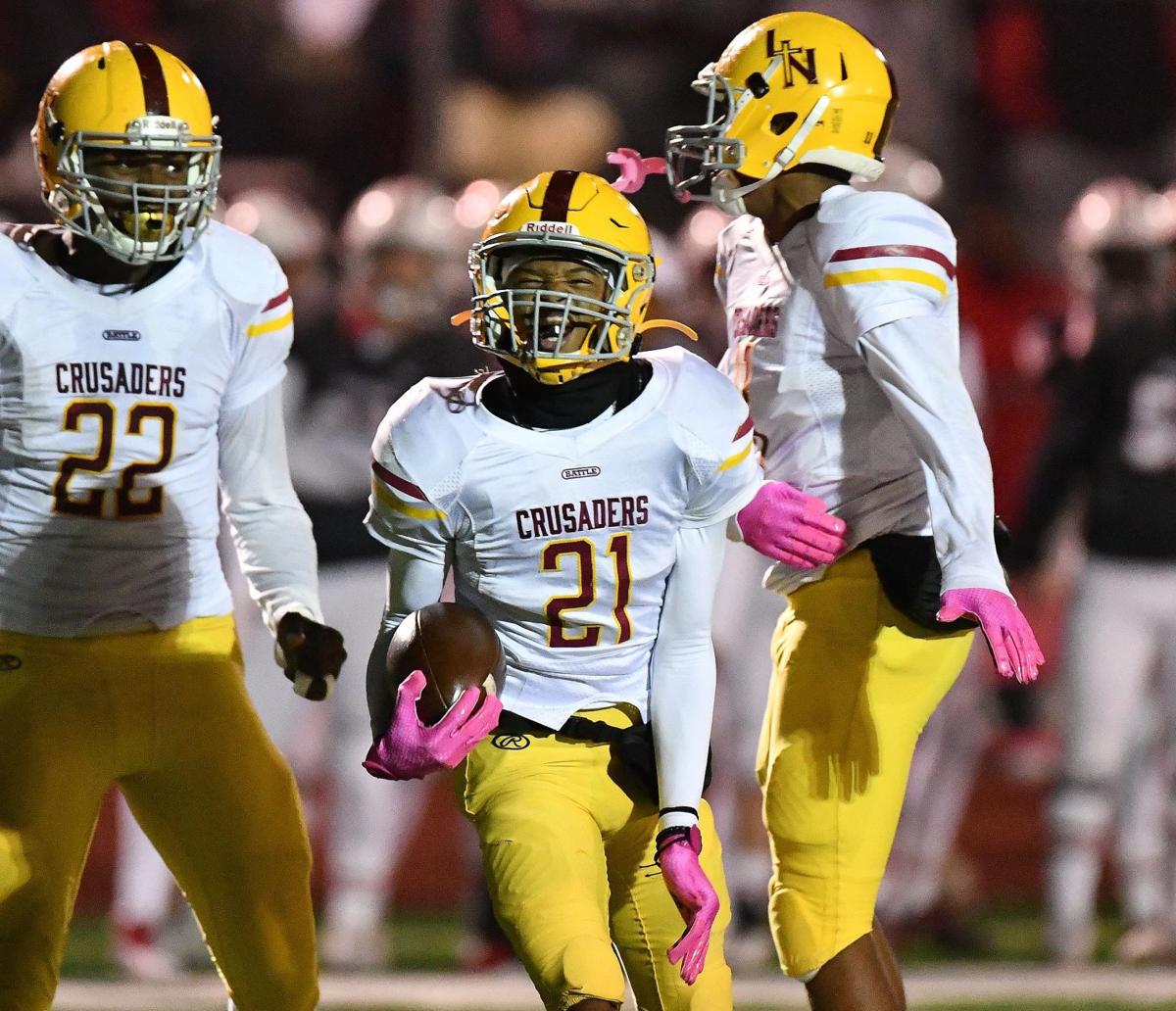 "I didn't really care for it," he said. "My dad told me to try it."
It didn't take the game long to embed itself in the then 7-year-old Giffin's heart.
Now a senior safety at Lutheran North, Griffin remembers clearly when football truly ensnared him. He played tight end that first year and the team ran an end around for him. He went in motion, took the handoff and sprinted around the offensive line and down the field for his first touchdown. He never looked back.
"I realized I could do something," Griffin said.
The No. 25 prospect in the Post-Dispatch Super 30 countdown of the area's top senior high school recruits, Griffin has done something. He earned himself a slew of NCAA Division I scholarship offers, among them Ball State, Bowling Green, Eastern Michigan, Iowa State and Miami (Ohio). In June, Griffin put his recruiting process to bed when he verbally committed to Western Michigan. He is the latest in a string of area prospects to pledge to the Kalamazoo school. Former Pattonville standout quarterback Kaleb Eleby is pulling the strings for the Broncos. Last year, Cardinal Ritter's Keith Jones and Cameron Coleman signed there, too.
Griffin, 17, said when it came down to it, his choice wasn't hard.
"Western Michigan contacted me every day," Griffin said. "They wanted me there."
Griffin's versatility is a big piece of what makes him such an attractive prospect. At 6-foot and 155 pounds, Griffin has the size and speed to be a difference maker in the defensive backfield. He's proven himself a capable cornerback. This year he'll play safety for the Crusaders. It's a move that puts more responsibility on Griffin's plate but one he's excited to tackle.
"I call the coverages because I can see everything. I'm in the middle of the field," Griffin said. "I like having (that responsibility), it's fun."
It's not a job that Lutheran North coach Carl Reed puts in just anyone's hands. He has full faith in Griffin's ability to make the right reads and adjustments.
"I trust him," Reed said. "He's been with me for four years."
Griffin was on the field last season when Lutheran North's championship chase ended in a Class 2 semifinal at Blair Oaks. On that afternoon, the Falcons and their standout quarterback Nolan Hair decimated the Crusaders with their passing game. Hair picked on Lutheran North's cornerbacks as he completed 16 of 21 passes for 384 yards and six touchdowns.
Whenever the Crusaders were on the cusp of getting themselves back in the game, Hair and his teammates delivered another gut punch of a play.
"It was aggravating," Griffin said. "We were trying to get a stop."
Blair Oaks won 48-21 and captured the state title a week later. Heartbroken and searching for answers, Lutheran North shook up its coaching staff by adding some fresh faces and switched its offensive and defensive coordinators.
Griffin believes the changes will make a significant difference.
"It's more mental," he said. "We won't just be playing off talent."
Not that there's a shortage of that at Lutheran North.
The Crusaders defense is overloaded with standouts, including senior linebacker Antonio Doyle, who has verbally committed to Missouri, senior linebacker Itayvion Brown, who's committed to Minnesota, and Travion Ford, who is one of just a handful of area players to earn a five-star ranking from a national recruiting service in the last 20 years.
"We've got a lot of people, so I'm excited," Griffin said.
Where does Griffin fit into this puzzle? His piece is as big as any.
"He's a three-year starter and Division I recruit," Reed said. "I'd say he's a pretty big piece."
Griffin's talents are particularly suited for the way football is played today. The explosion of the spread offense and the run-pass option have made players like Griffin more valuable.
"He has great range and coverage skills," Reed said. "With the spread and RPO you need someone who can play man-to-man defense in the slot. He can do that."
Griffin said the Crusaders are chasing the title that eluded them a year ago. That, however, is the end goal. There are a multitude of milestones they have to hit long before they can let their championship dreams consume them. Their focus has to be squarely on what's in front of them.
"We're really taking it day by day," Griffin said. "We're not going to think about state. We're thinking about Week 1."
2019-20 Post-Dispatch Super 30 preseason countdown
2019-20 Post-Dispatch preseason Super 30 countdown
No. 1: Teriyon Cooper, Pattonville, ATH
No. 2: Antonio Doyle, Lutheran North, LB
No. 3: Jordan Johnson, De Smet, WR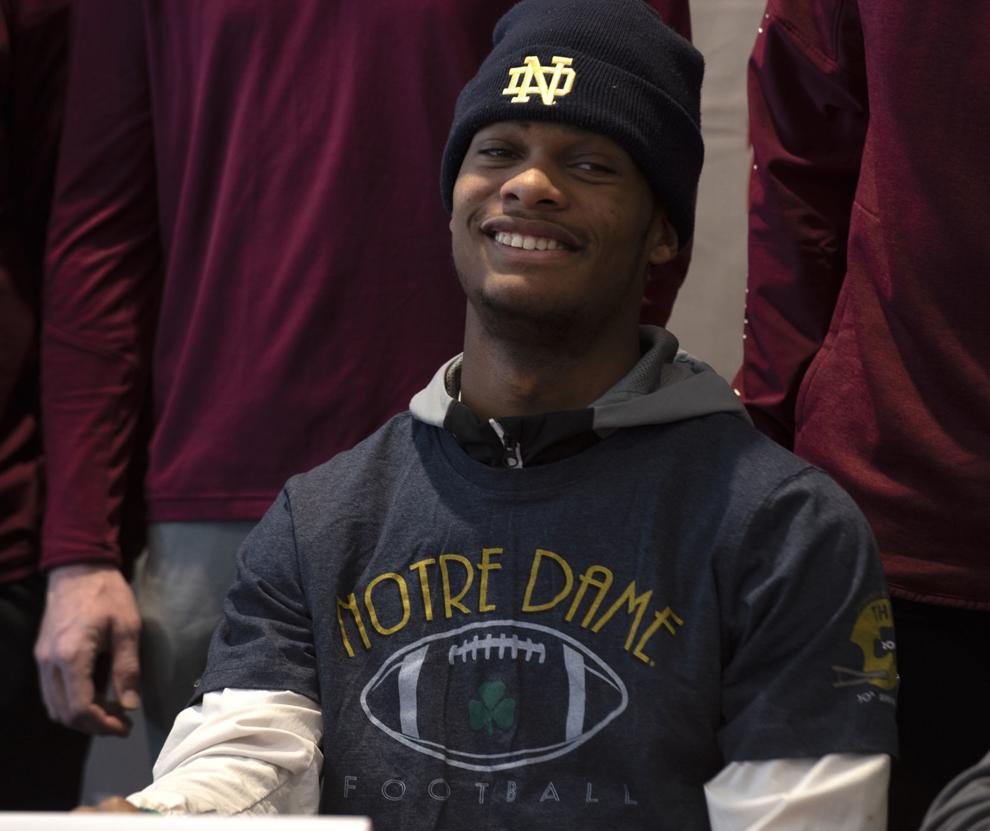 No. 4: Antonio Johnson, East St. Louis, S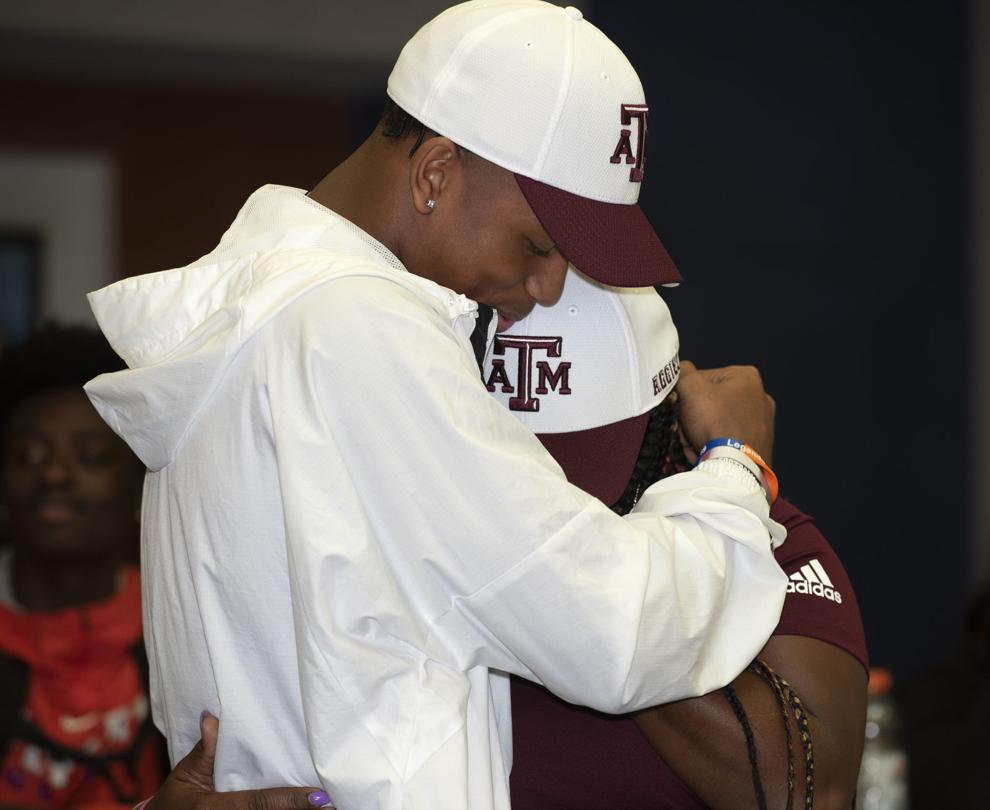 No. 5: Itayvion Brown, Lutheran North, WR/LB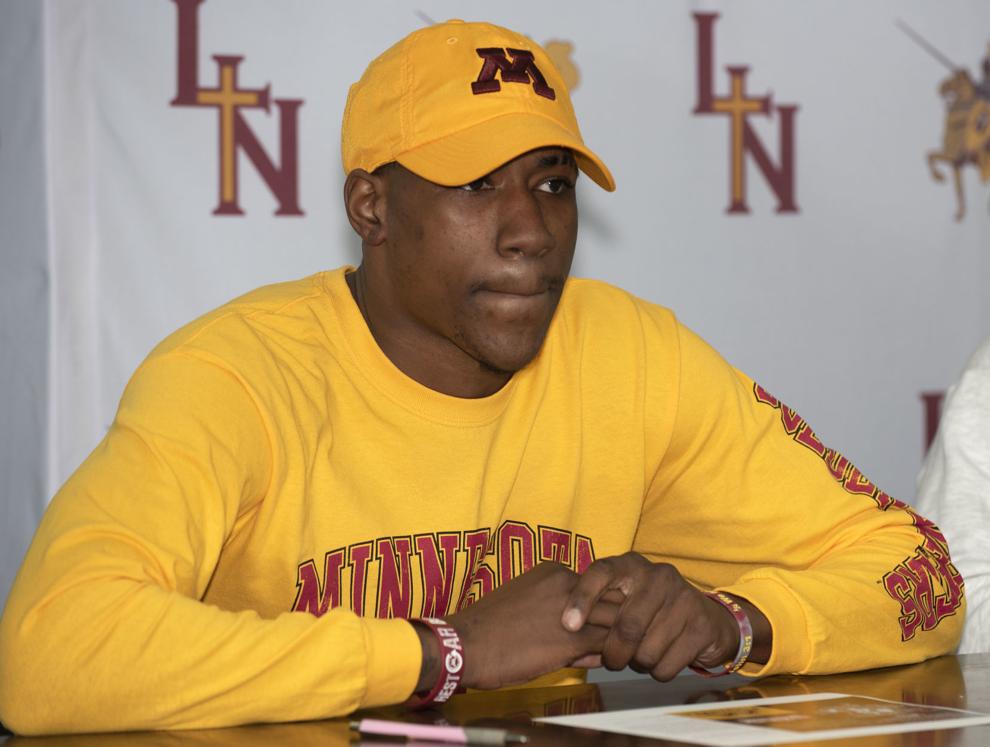 No. 6: Reggie Love, Trinity, RB
No. 7: Noah Arinze, Webster Groves, DE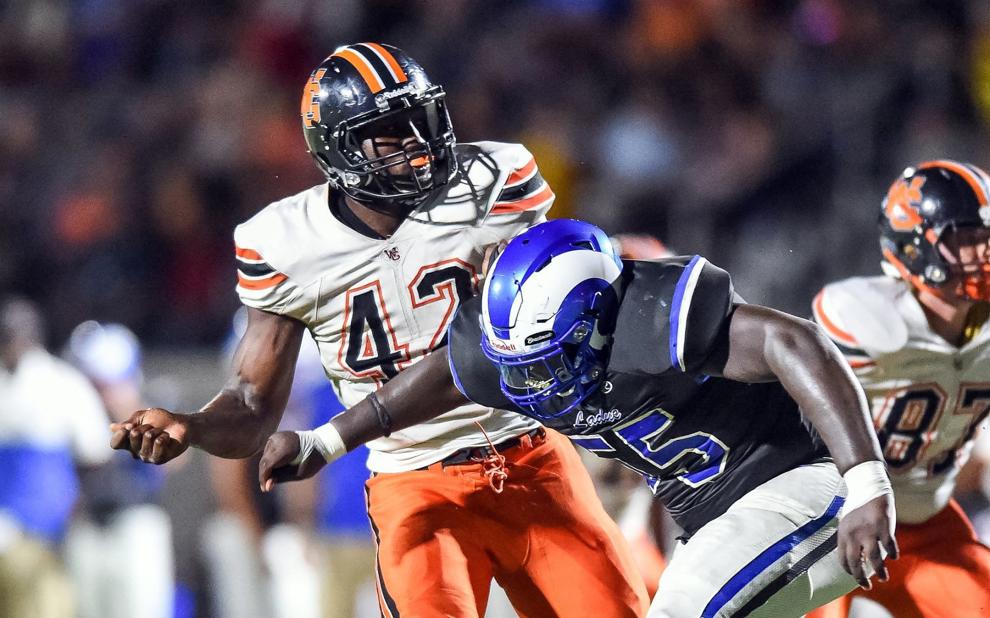 No. 8: Joe Moore III, Cardinal Ritter, DE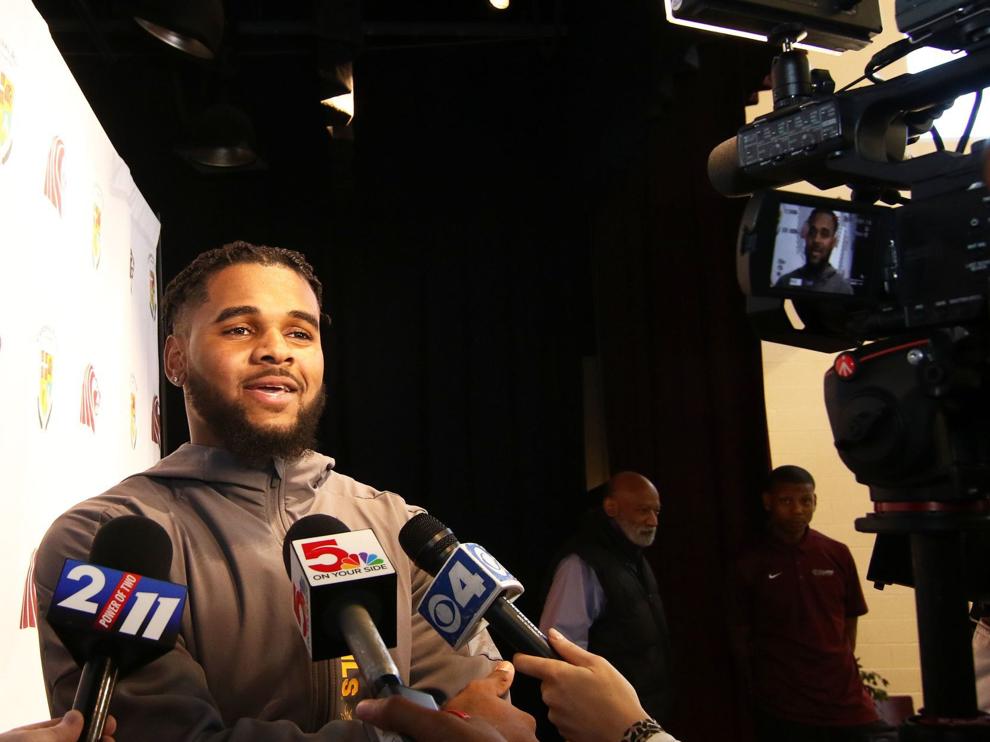 No. 9: Lanell Carr, De Smet, LB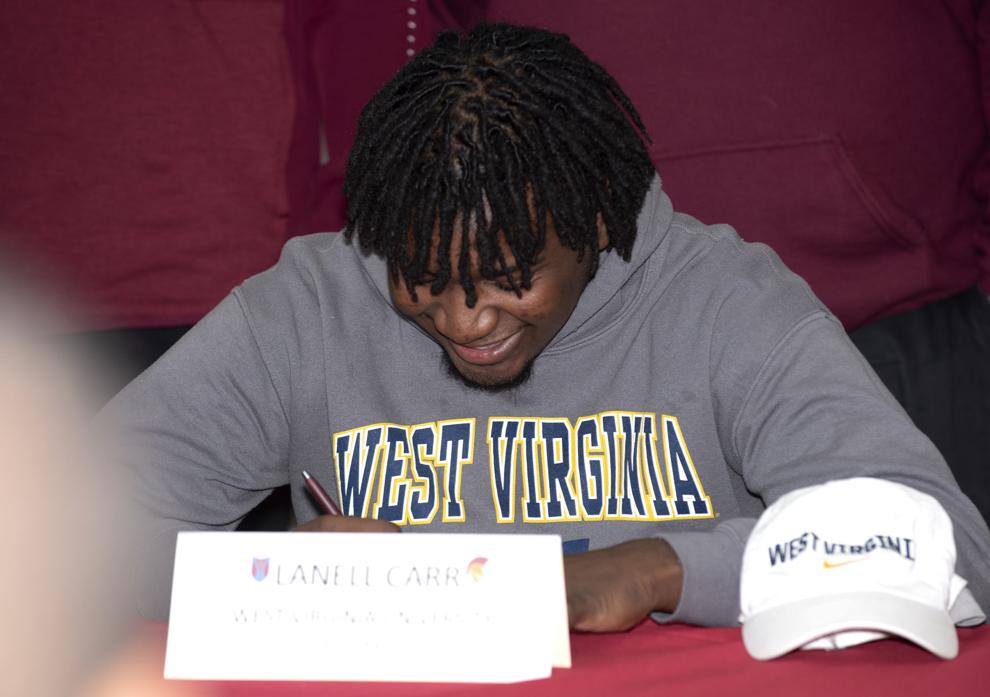 No. 10: Javontez Spraggins, East St. Louis, OL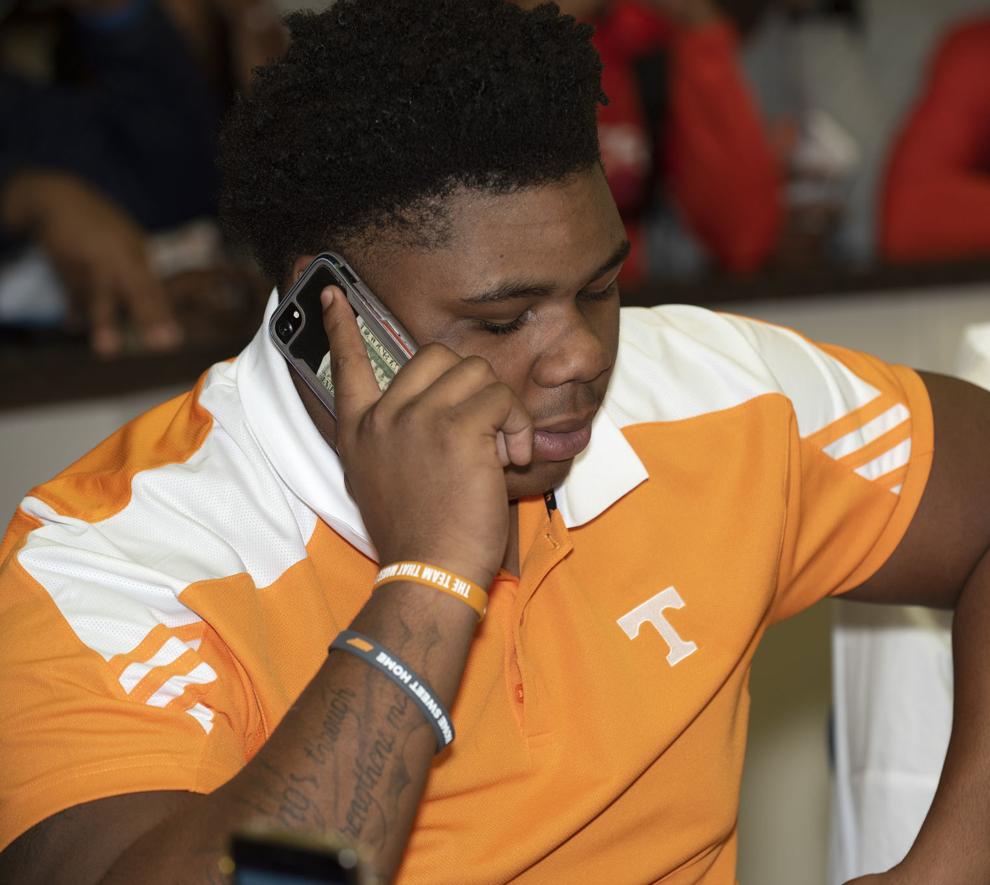 No. 11: Kevin Tyler, Ritenour, OL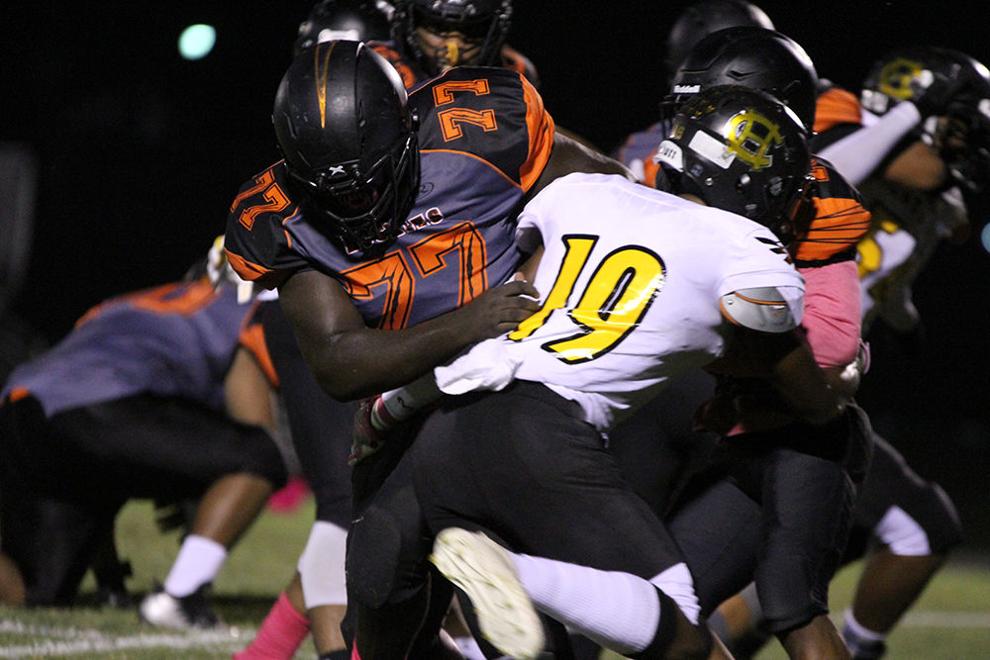 No. 12: Jalen St. John, Trinity, OL
No. 13: Kevon Billingsley, East St. Louis, DT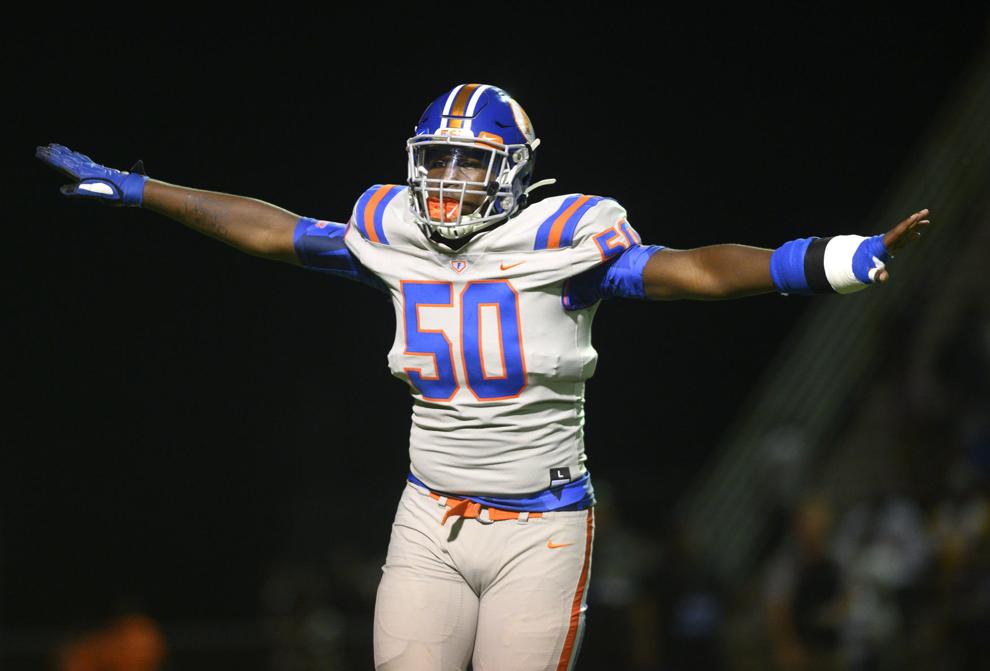 No. 14: James Frenchie, Trinity, WR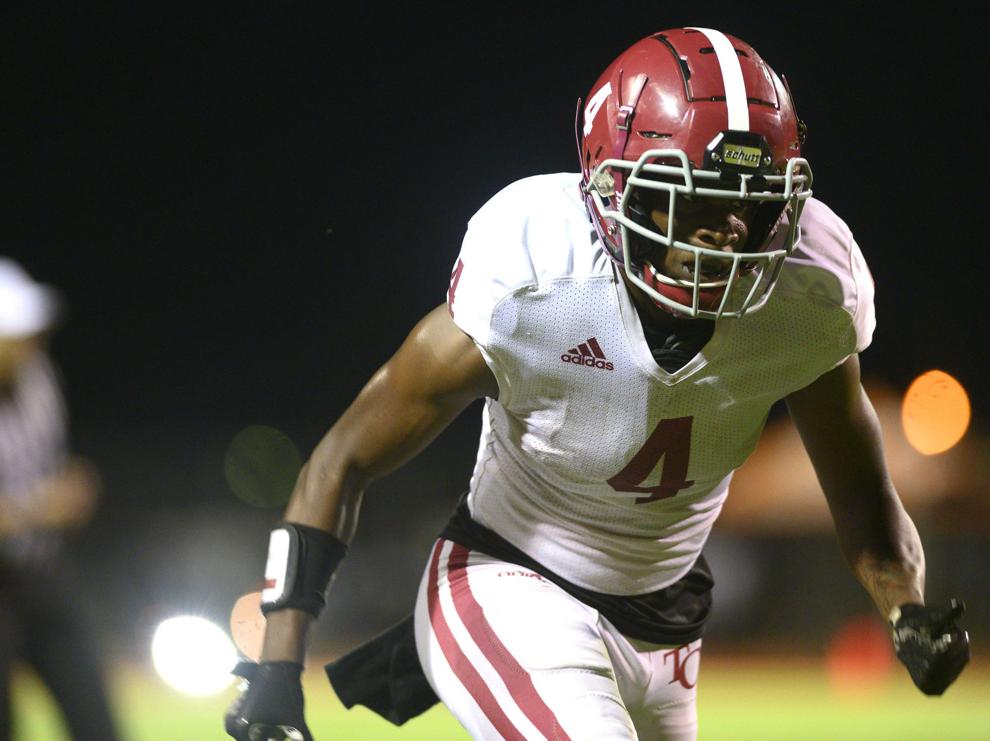 No. 15: Lawaun Powell Jr., East St. Louis, WR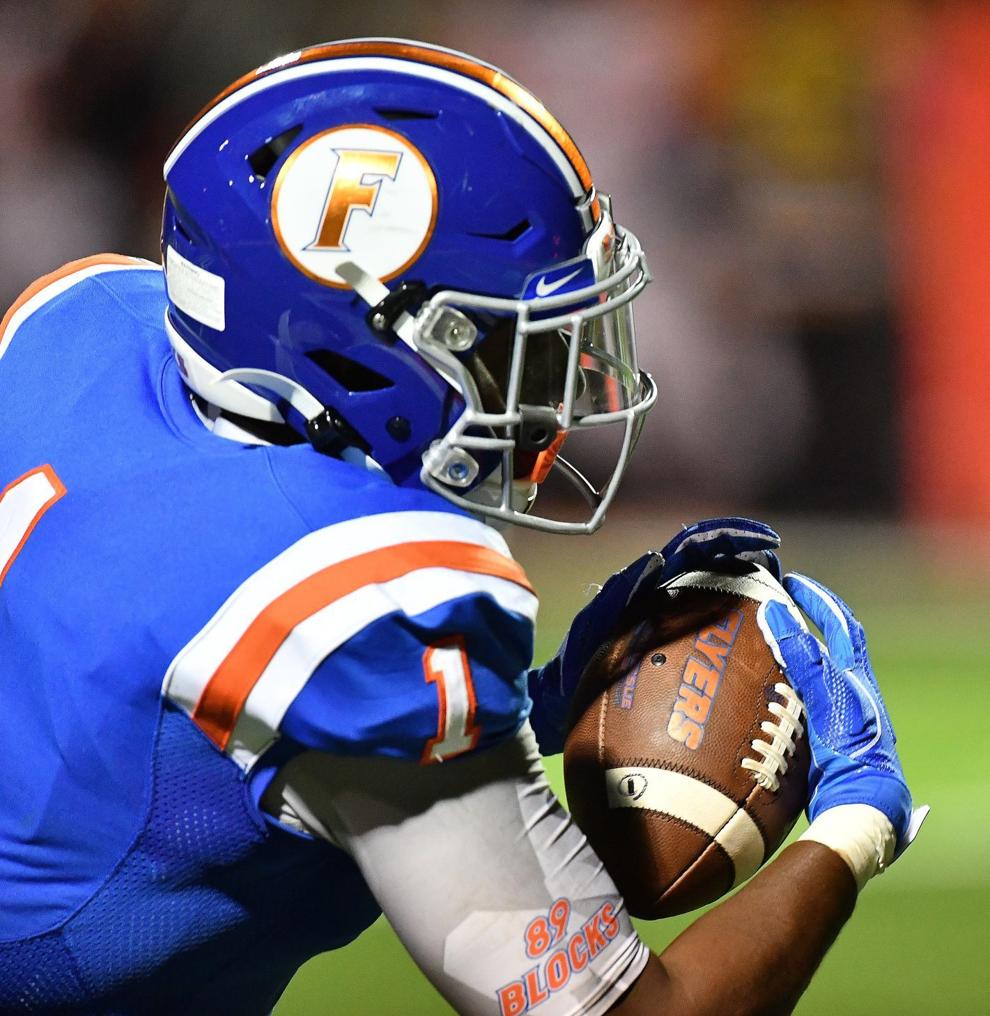 No. 23: Mekhi Hagens, Cardinal Ritter, QB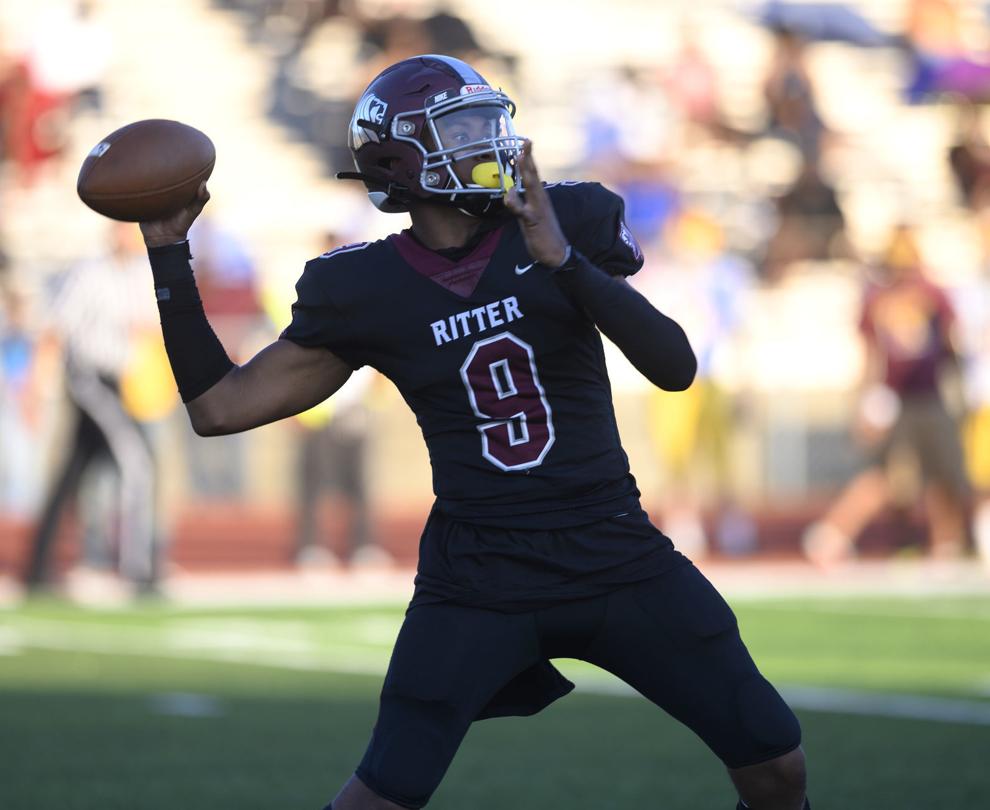 No. 19: Traevon Williams, Hazelwood West, OL
No. 17: Jay Maclin, Kirkwood, WR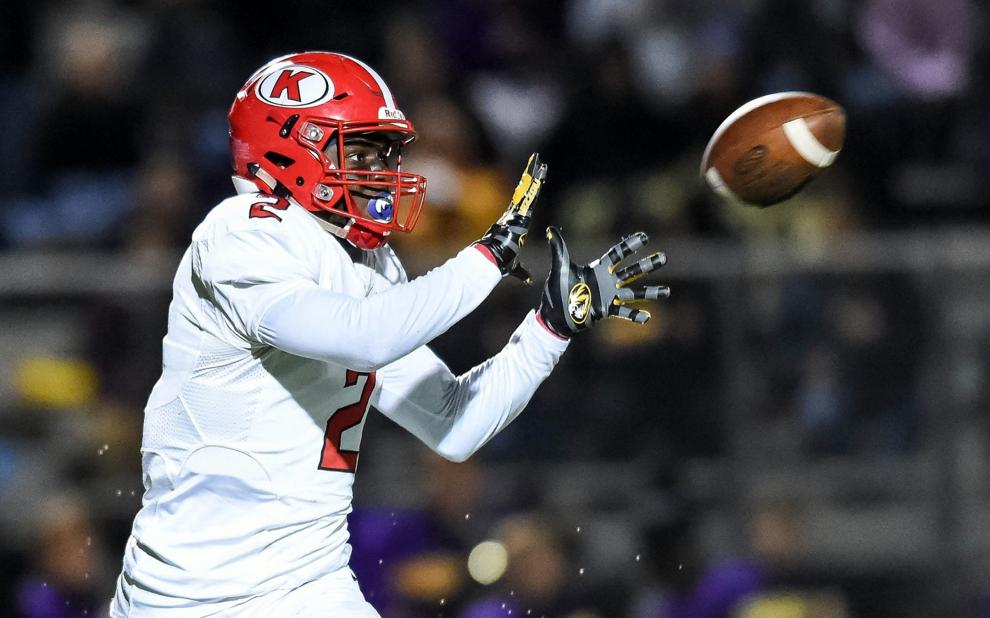 No. 18: Brady Feeney, CBC, OL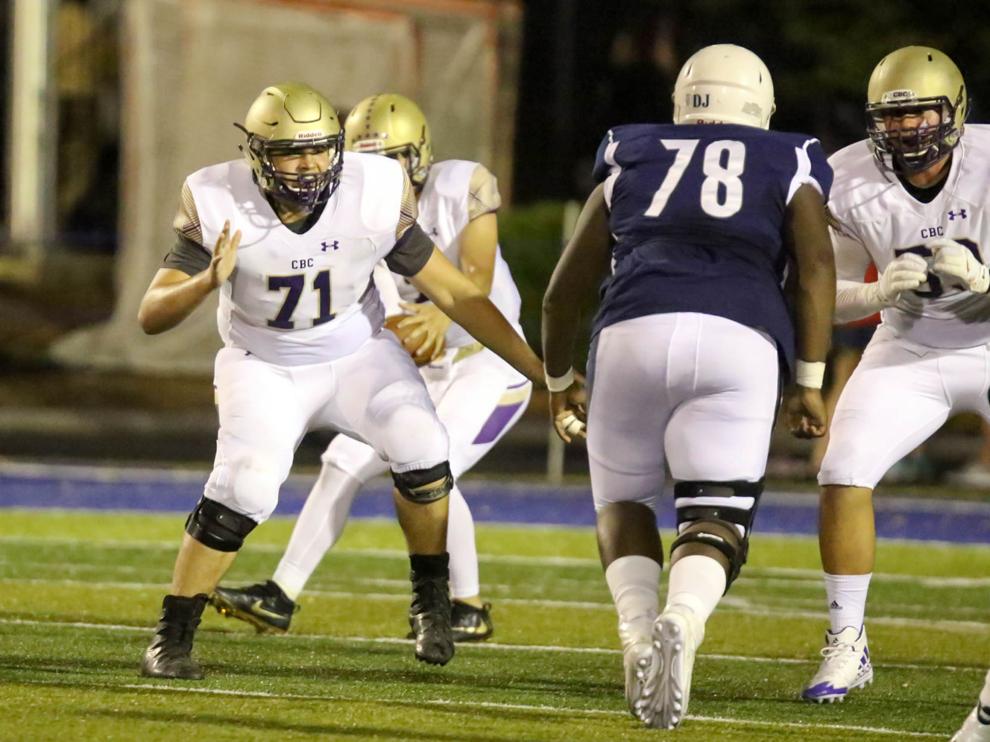 No. 21: Mitchell Walters, Mehlville, OL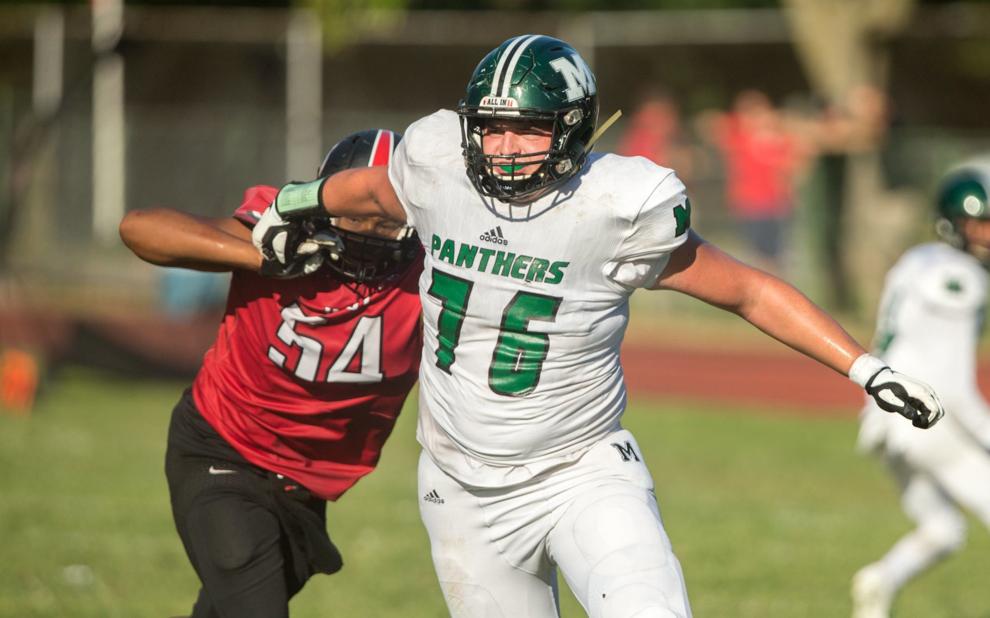 No. 20: Drake Heismeyer, Francis Howell, OL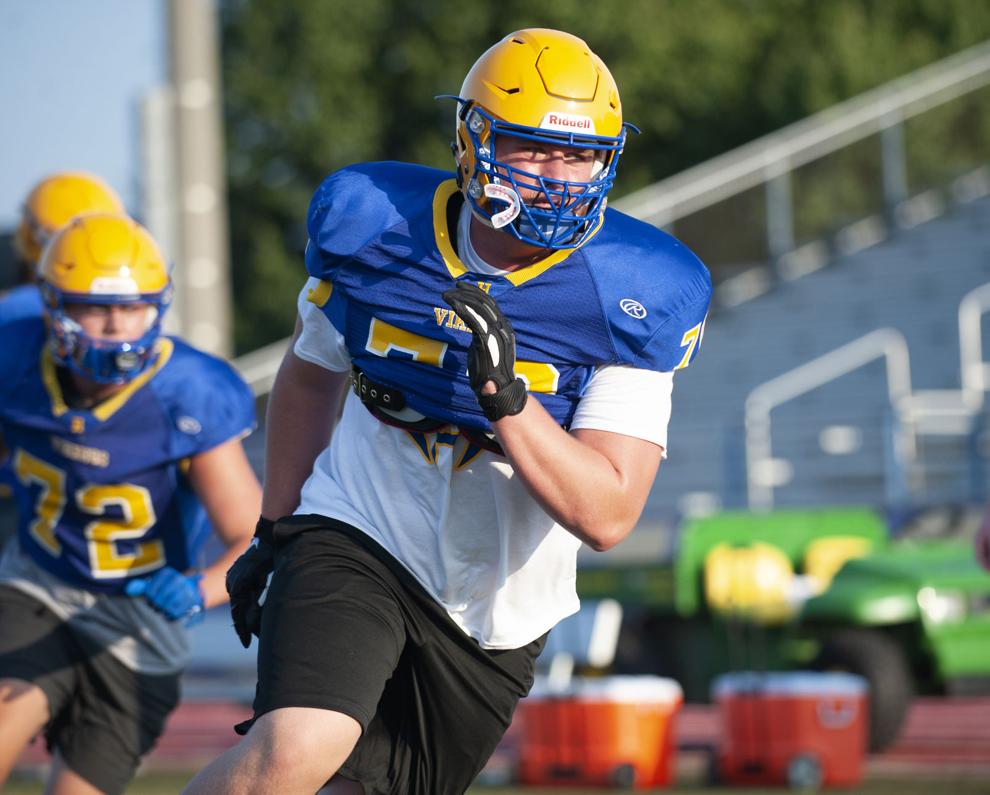 No. 22: Josh Baker, Eureka, OL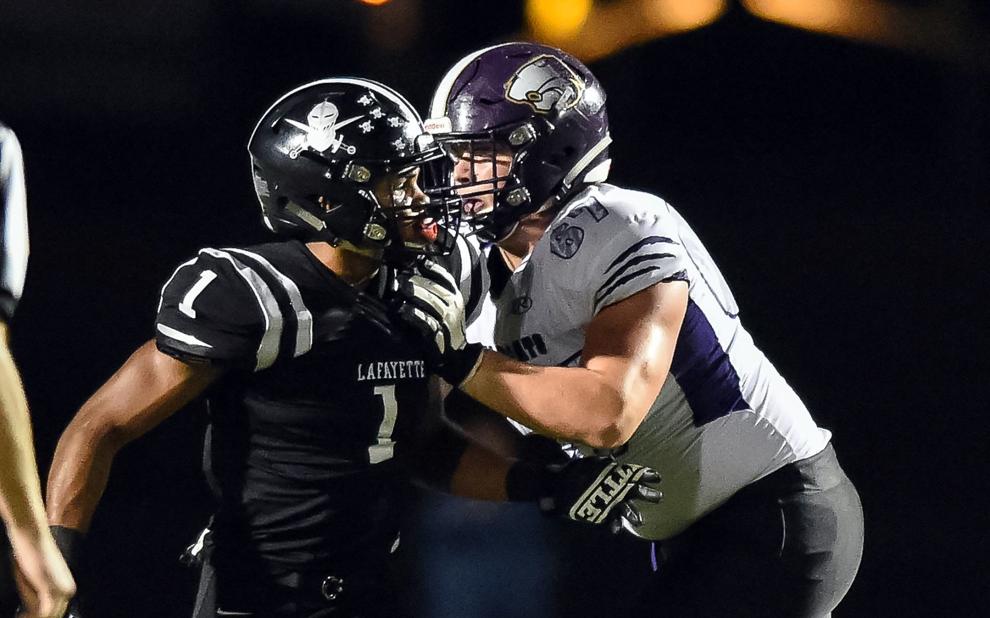 No. 24: Armon Wallace, De Smet, DT
No. 29: Demetrius Washington, Riverview Gardens, WR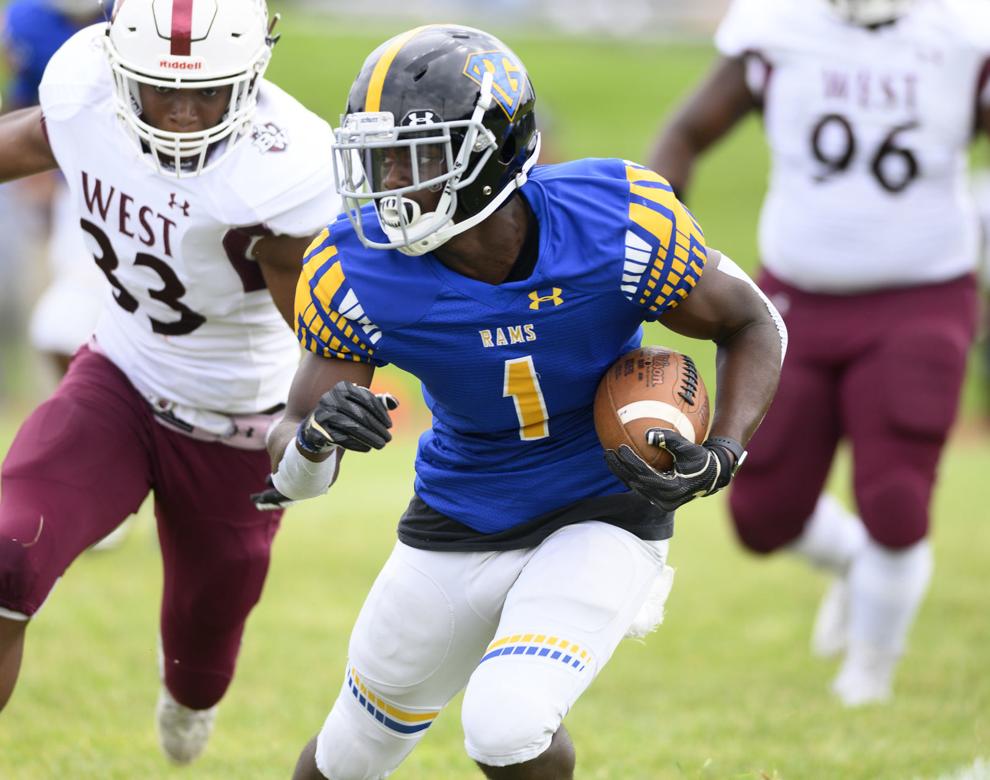 No. 25: Cam Griffin, Lutheran North, DB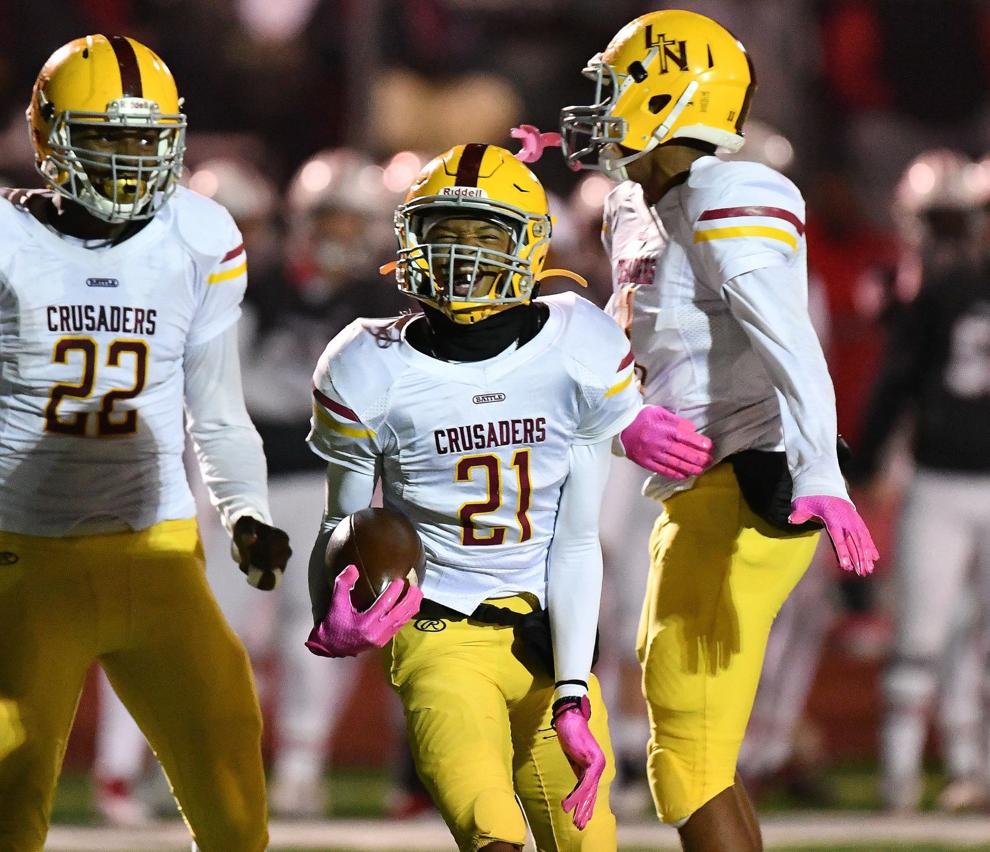 No. 16: Brady Cook, Chaminade, QB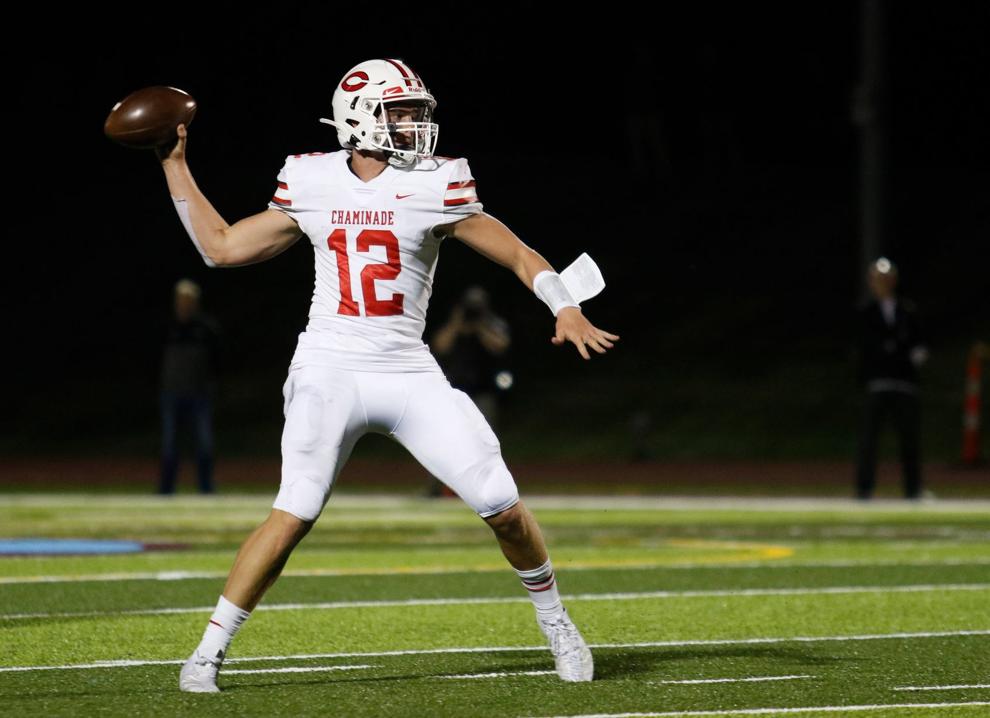 No. 26: TJ Rush, Trinity, S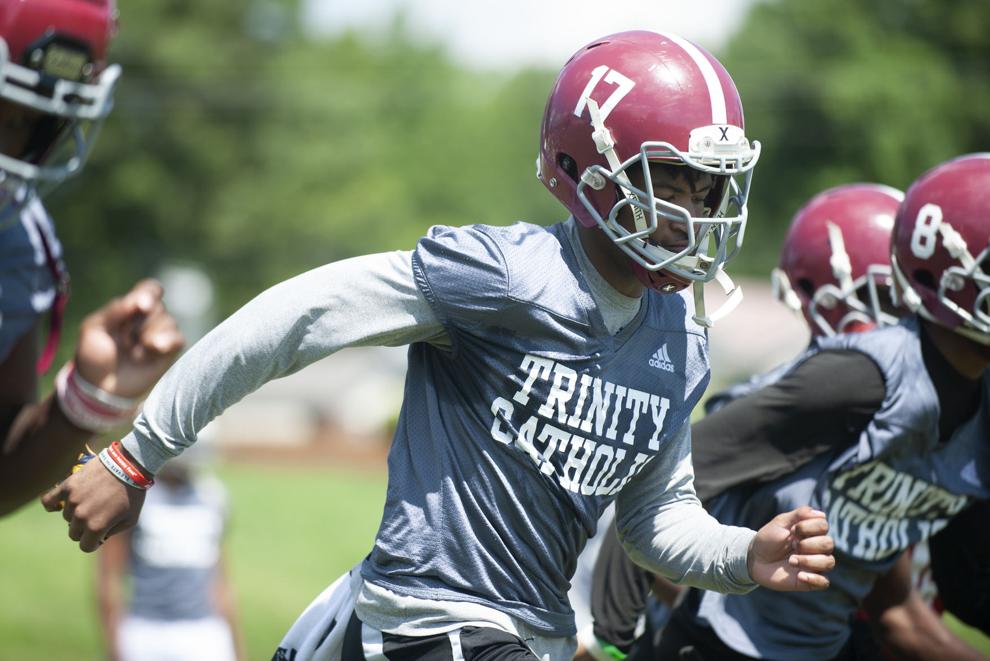 No. 28: Martez Poynter, Trinity, DL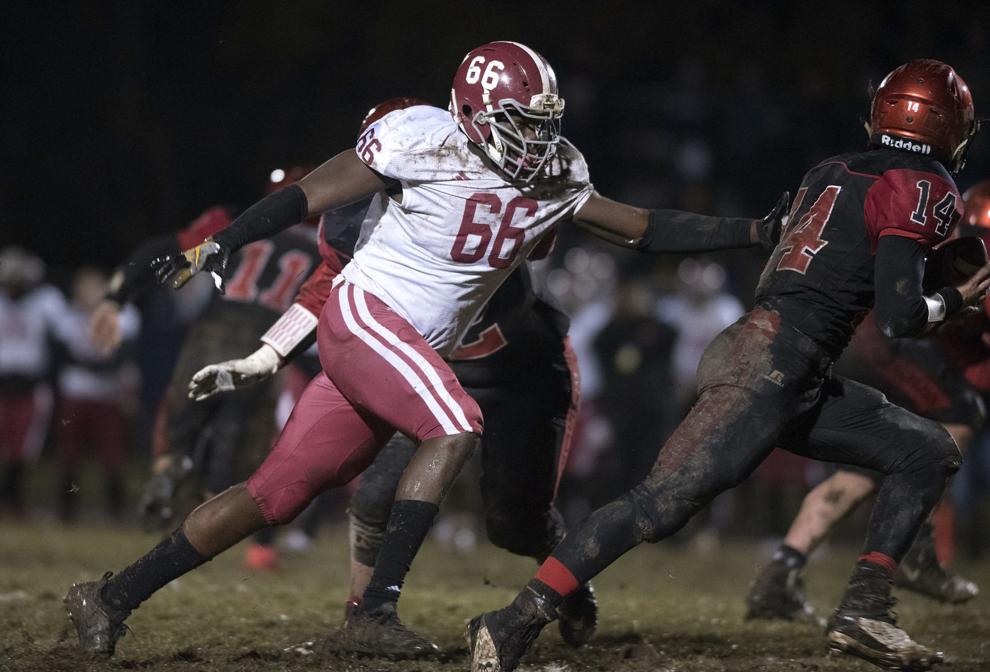 No. 27: Latrez Shelton, Cardinal Ritter, CB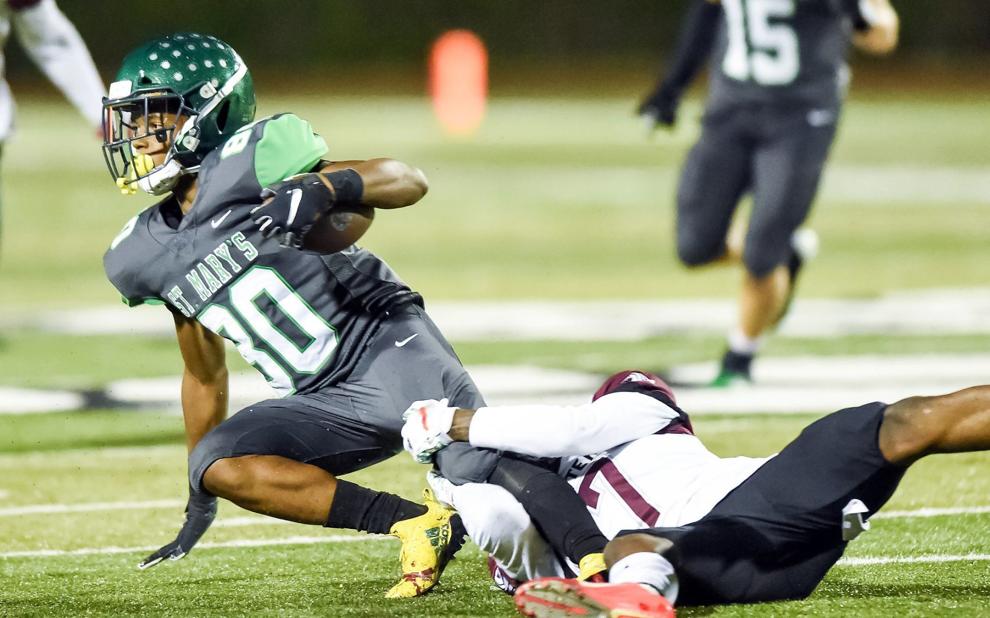 No. 30: Jake Seidel, Seckman, OL