Championship rings flooded East St. Louis High last school year as the boys basketball, boys track and girls track teams each claimed state titles. It was the first championship for basketball and the first in a while for girls track.
A senior two-way starter for the East Side football team, Johnson was happy for his friends and classmates. Their success was one more motivator for his senior season.
"Almost every team won but us," Johnson said. "We're using it as fuel on our fire to get where we want to get to this year."
If the Flyers football team is going to find its way back on top, Johnson will be a major reason why.
A 6-foot-3 and 190-pound safety, Johnson is among the most highly recruited football players in the class of 2020. Rivals ranks him as the top prospect in Illinois and the No. 5 safety in the nation. Johnson has more than 20 offers from a who's who of college football. Alabama, Georgia, LSU, Michigan, Michigan State, Nebraska, Ole Miss, Penn State, Purdue, Tennessee, Texas A&M and Wisconsin have all put their hat into the ring, along with Illinois and Missouri.
Johnson is No. 4 on the Post-Dispatch Super 30 countdown of the top high school senior prospects.
"A guy everybody wants," East St. Louis coach Darren Sunkett said. "He's a very versatile player. He can play safety, corner or outside linebacker. He's just that kind of gifted athlete."
As a junior, Johnson, 17, made 81 tackles and led the Flyers with five interceptions. He had two touchdown returns, too.
Johnson's gifts are so bountiful that Sunkett said the East Side coaching staff will build its game plan for every opponent based in part on what Johnson is doing and who he's being asked to blanket.
"We really lean on him to take the offense's best player out of the ball game," Sunkett said. "We'll use him in that capacity. You'll see him matched up on the other teams' best. Our defense will revolve around him week to week."
Johnson's contributions won't stop there. He'll line up at wide receiver and give junior quarterback Tyler Macon yet another playmaker to pitch the ball. As a junior, Johnson caught 32 passes for 642 yards and scored nine touchdowns.
"He brings a lot to what we do on both sides," Sunkett said.
Johnson wants to bring more. He was left unsatisfied with how he performed as an individual last season and how the team fared. East St. Louis was eliminated in the Class 7A quarterfinals by Mt. Carmel for the second consecutive season. Johnson entered the offseason with the goal of becoming the best version of himself as he plays two ways. It's a grueling task but one Johnson has prepared his body and mind to conquer.
"I did it last year. To me, I didn't do it to the potential I think I could do it," Johnson said. "This year I've been working hard, getting in shape and getting mentally strong. I know there's times I'm going to be tired but I'll have to push through for that one last play, that last effort play."
It's that mindset that helped land Johnson his array of phenomenal scholarship offers. Johnson verbally committed to Tennessee in June but decommitted in late July. He now has a difficult decision in front of him. One he's grateful just to have the opportunity to make.
"I'm just blessed because it could be extremely hard in the opposite direction and I could not have any schools," Johnson said. "It's hard trying to pick the best fit for me in this recruiting process."
Johnson said it's important to form a genuine relationship with the coaching staff and find a place that values education as much as performance on the field.
"You can get some fake love but you have to know what's real for you. I try to get to the schools as much as possible to see what's real and what's not," Johnson said. "(It's important to see) how hard do they push the education on their players to see how successful they can be as players and as people."
If recent tradition holds, Johnson will announce his college decision after the season in front of an audience like Terry Beckner Jr. and Jeff Thomas. Until then, Johnson is focused on what it will take for the football team to get in on the rings that rained down in the City of Champions last school year.
"We've got a healthy team and we're getting prepared for the first game," Johnson said. "I can't wait."
2019-20 Post-Dispatch Super 30 preseason countdown
2019-20 Post-Dispatch preseason Super 30 countdown
No. 1: Teriyon Cooper, Pattonville, ATH
No. 2: Antonio Doyle, Lutheran North, LB
No. 3: Jordan Johnson, De Smet, WR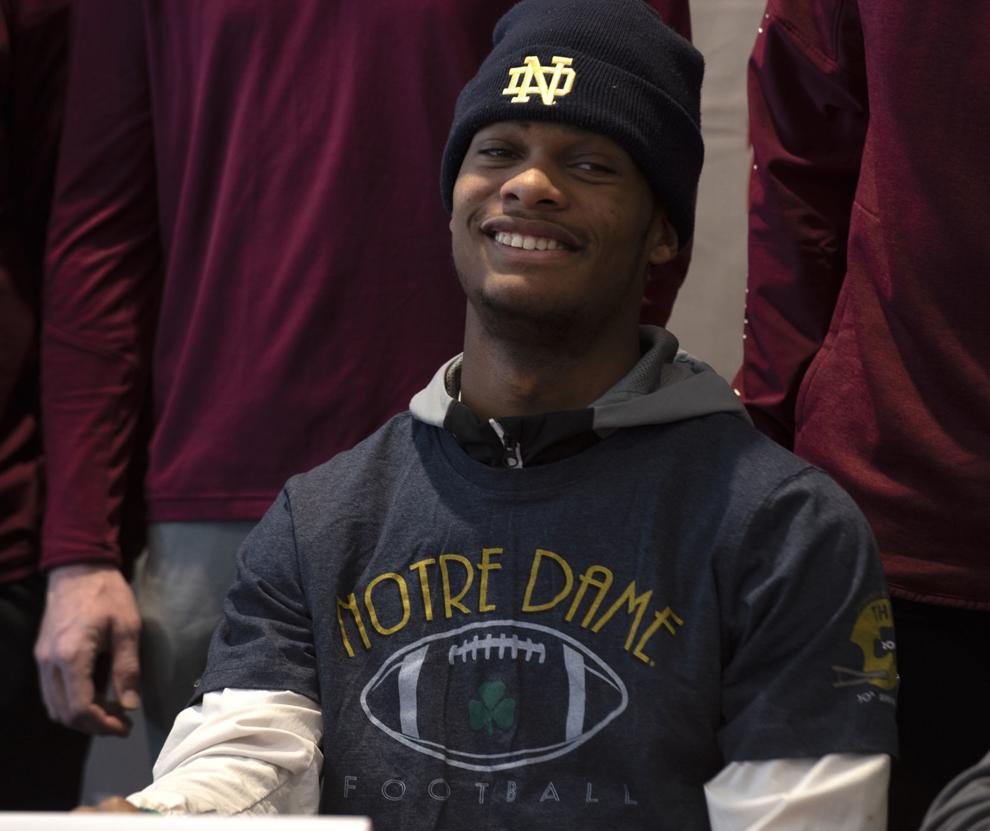 No. 4: Antonio Johnson, East St. Louis, S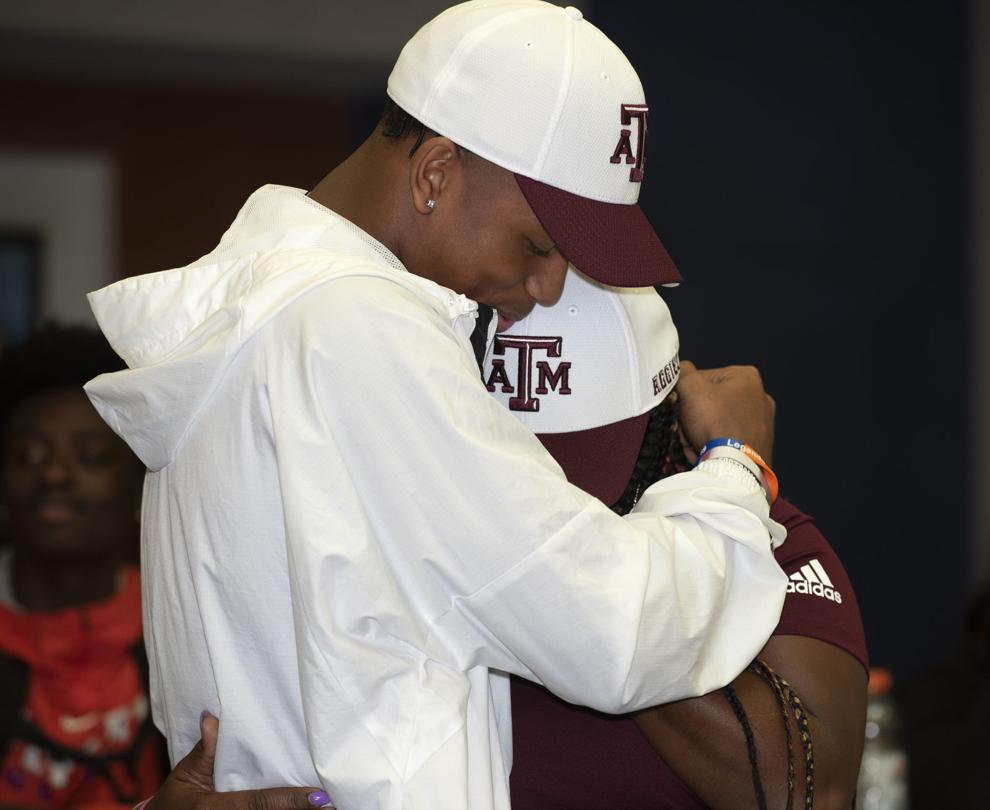 No. 5: Itayvion Brown, Lutheran North, WR/LB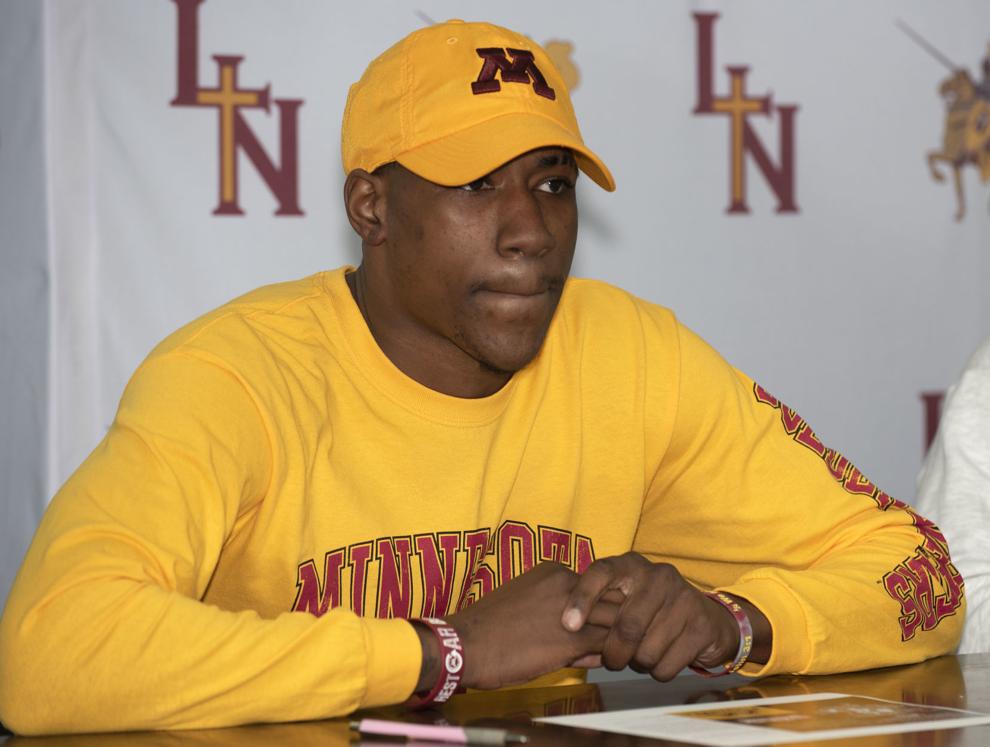 No. 6: Reggie Love, Trinity, RB
No. 7: Noah Arinze, Webster Groves, DE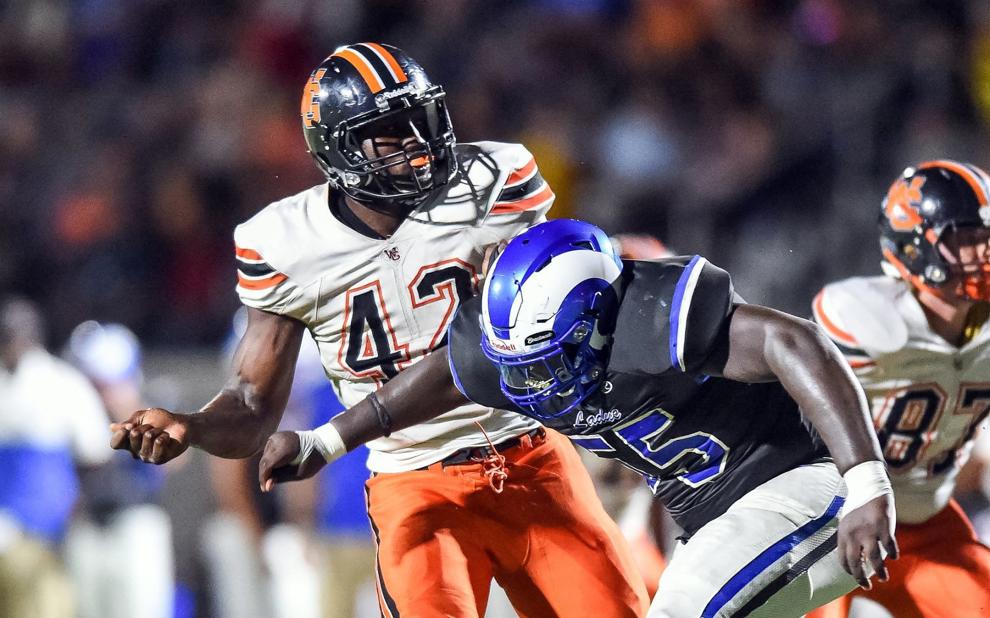 No. 8: Joe Moore III, Cardinal Ritter, DE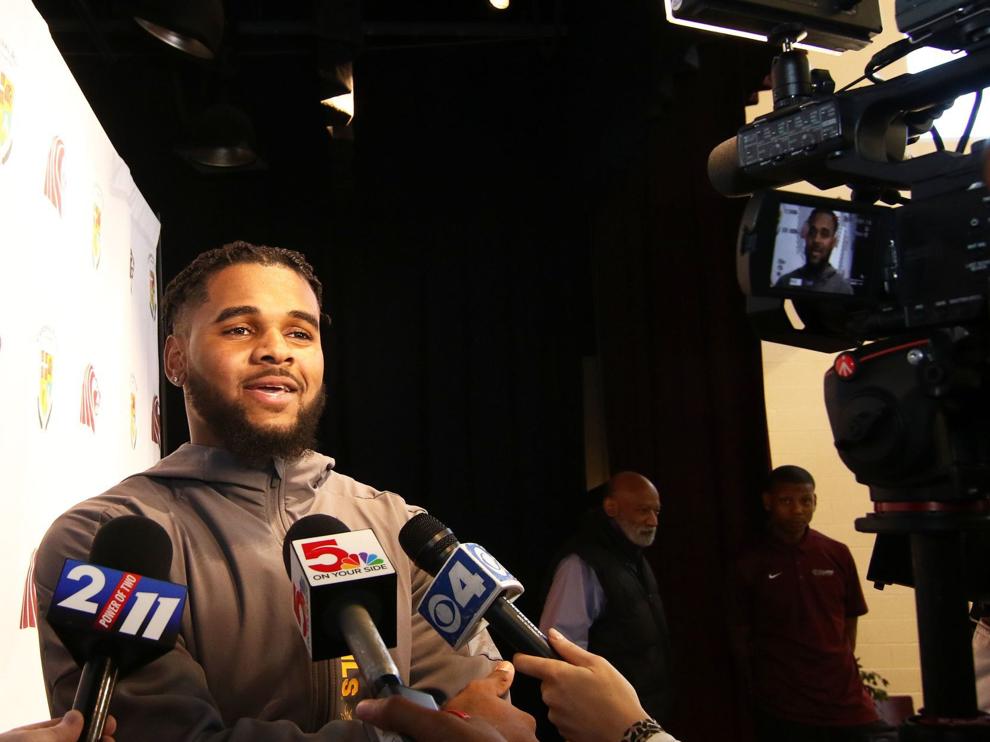 No. 9: Lanell Carr, De Smet, LB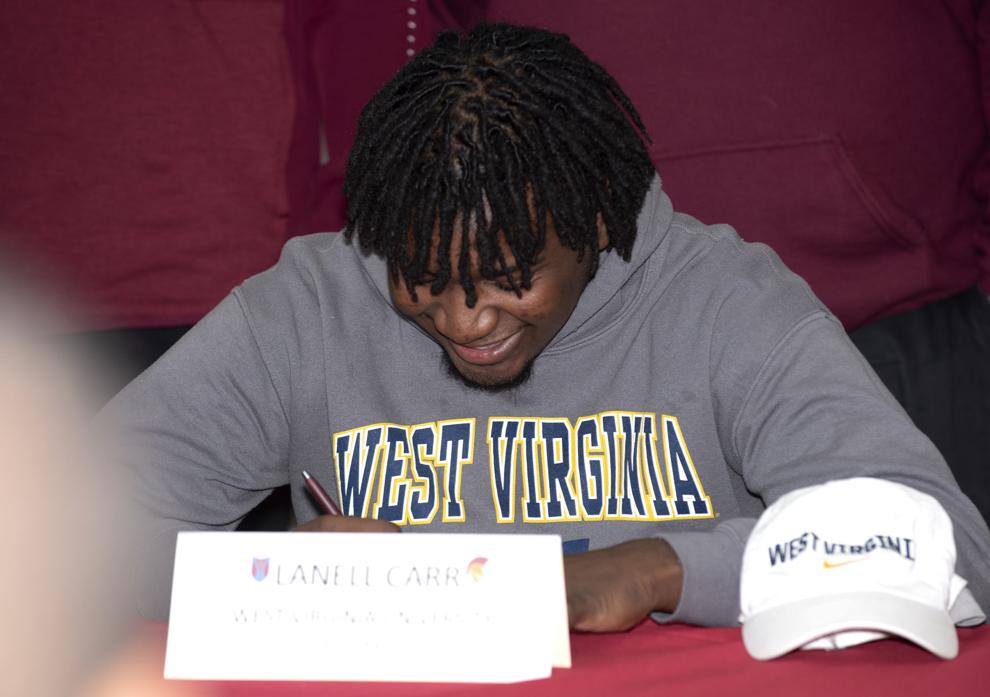 No. 10: Javontez Spraggins, East St. Louis, OL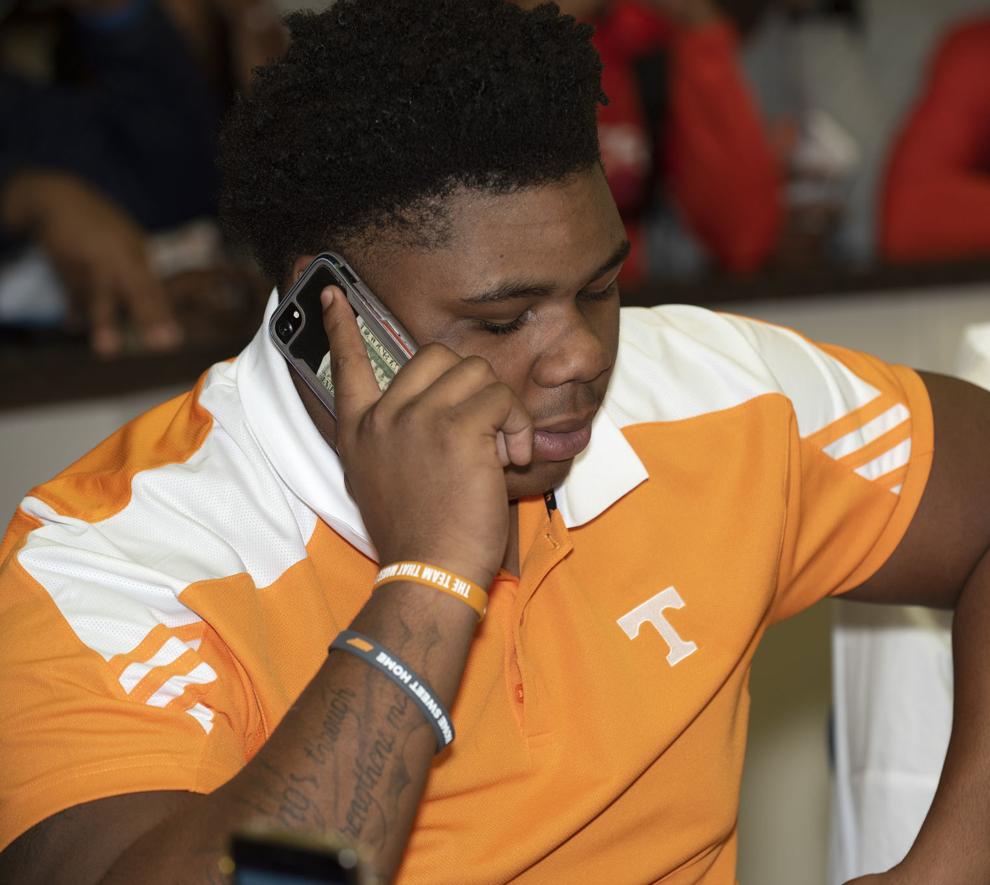 No. 11: Kevin Tyler, Ritenour, OL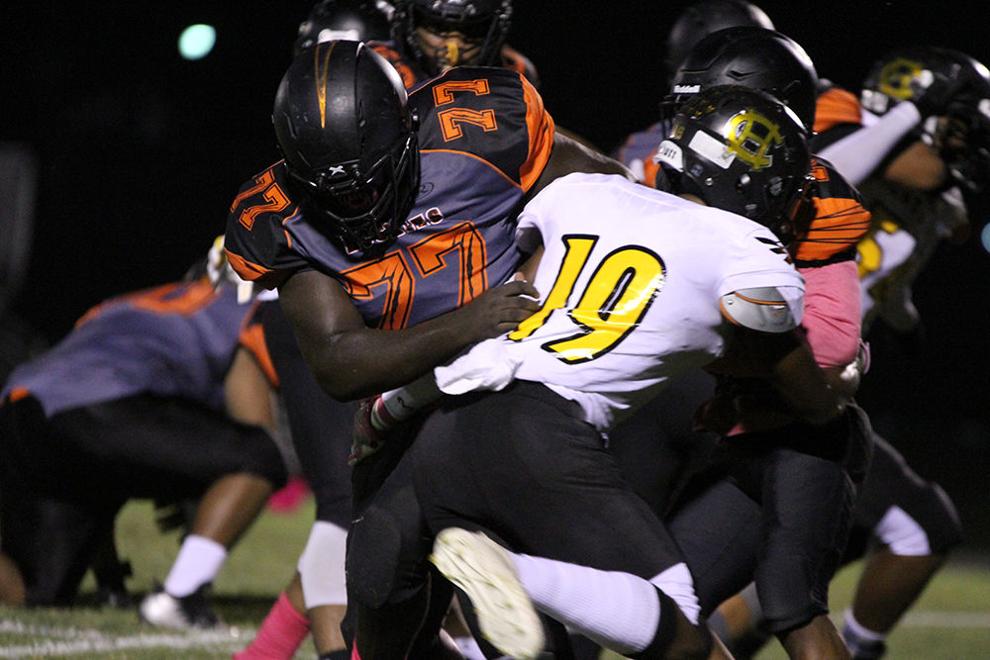 No. 12: Jalen St. John, Trinity, OL
No. 13: Kevon Billingsley, East St. Louis, DT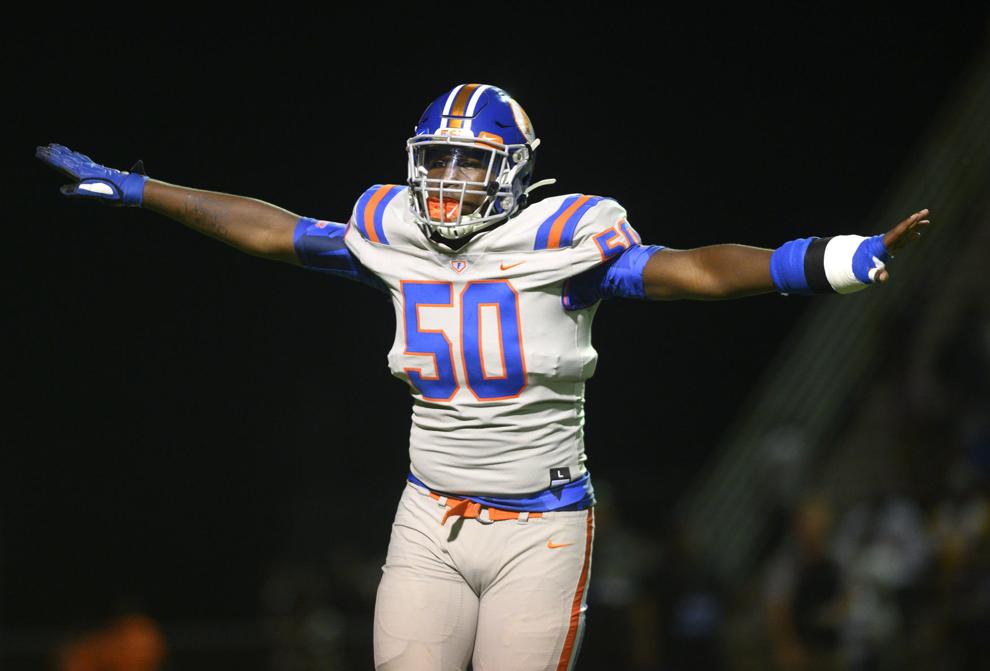 No. 14: James Frenchie, Trinity, WR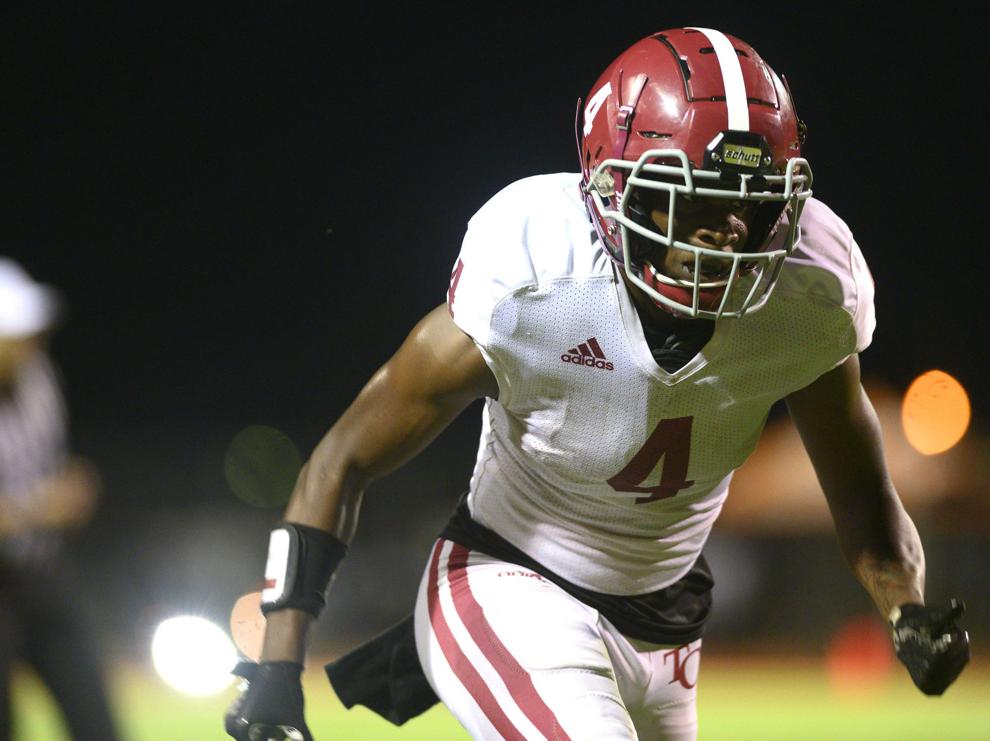 No. 15: Lawaun Powell Jr., East St. Louis, WR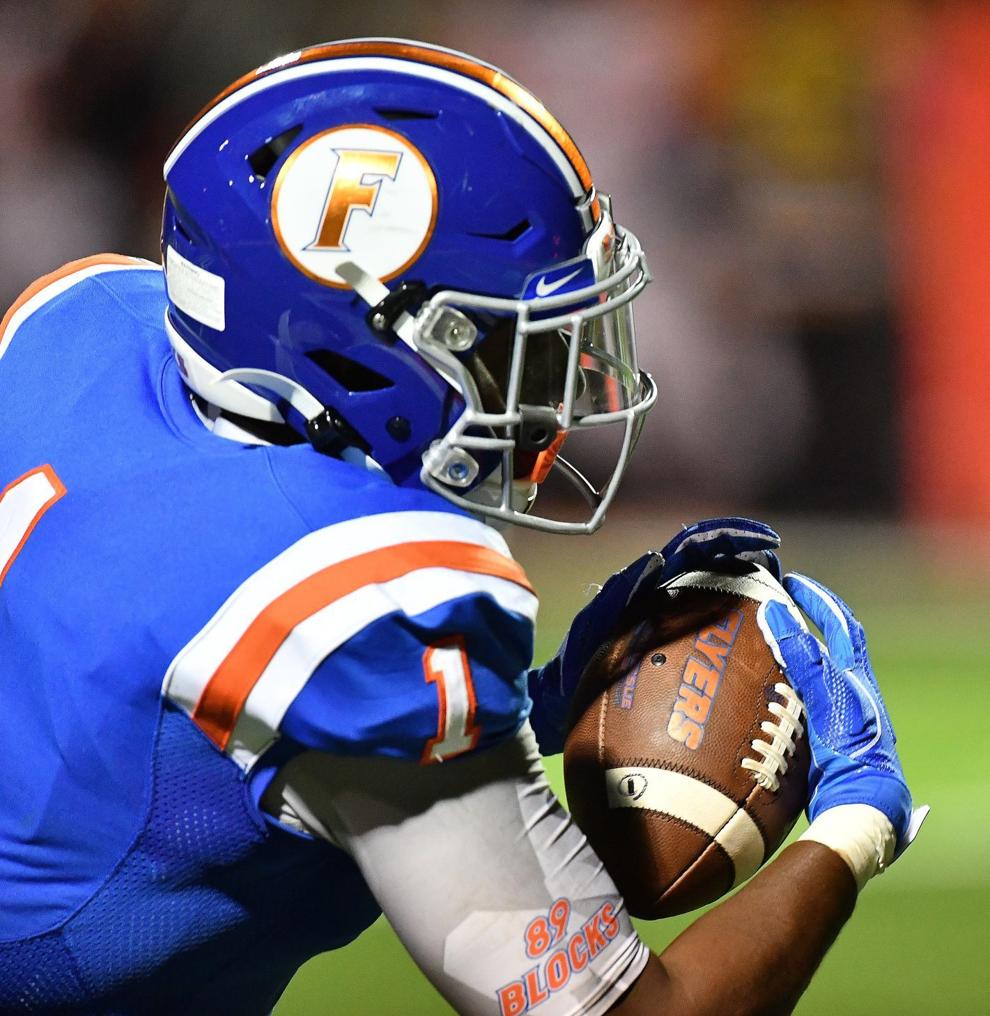 No. 23: Mekhi Hagens, Cardinal Ritter, QB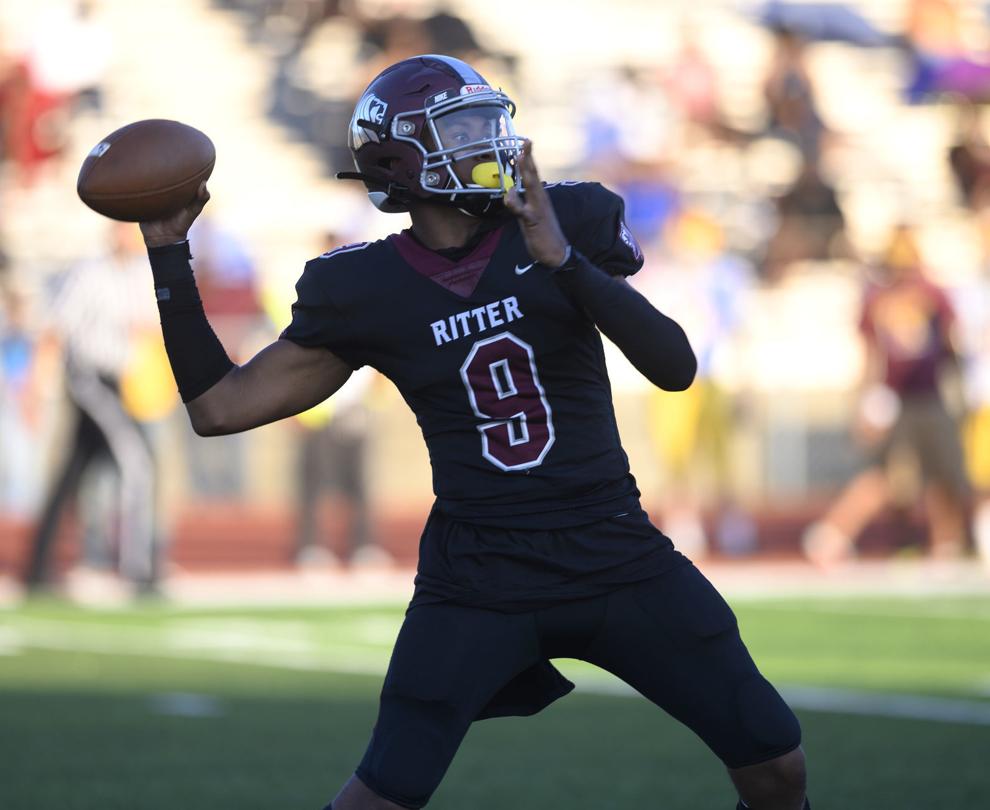 No. 19: Traevon Williams, Hazelwood West, OL
No. 17: Jay Maclin, Kirkwood, WR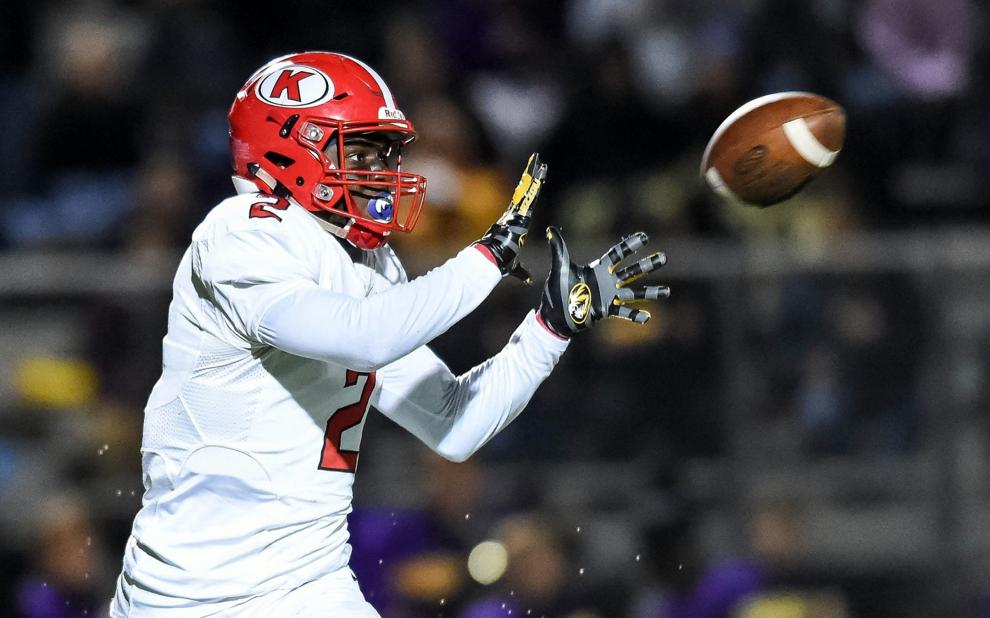 No. 18: Brady Feeney, CBC, OL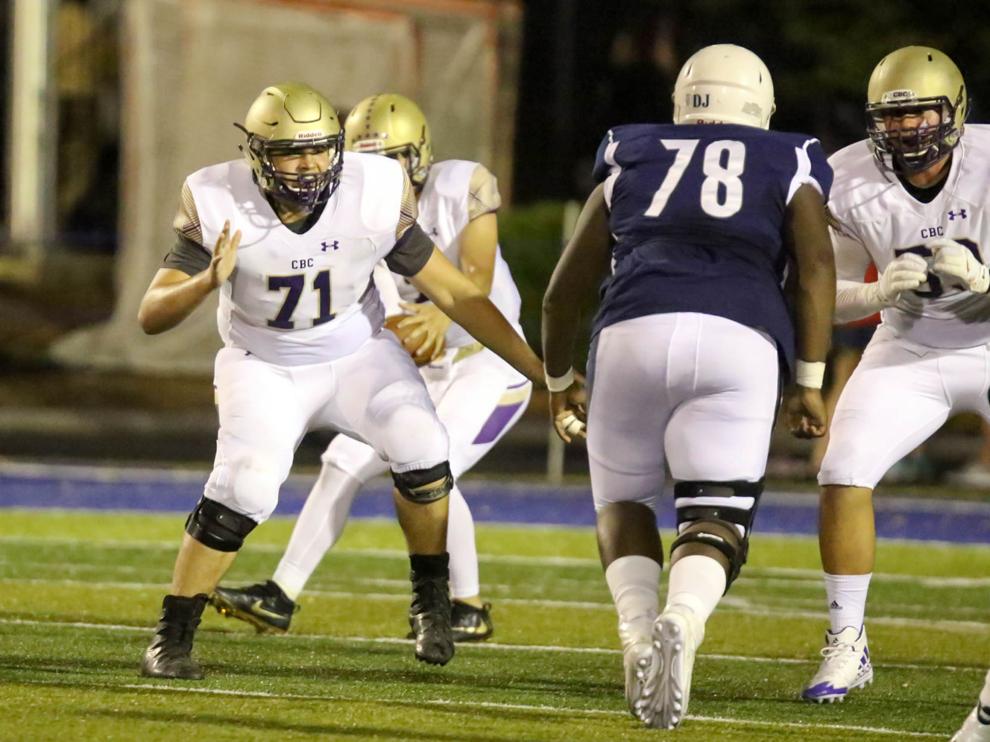 No. 21: Mitchell Walters, Mehlville, OL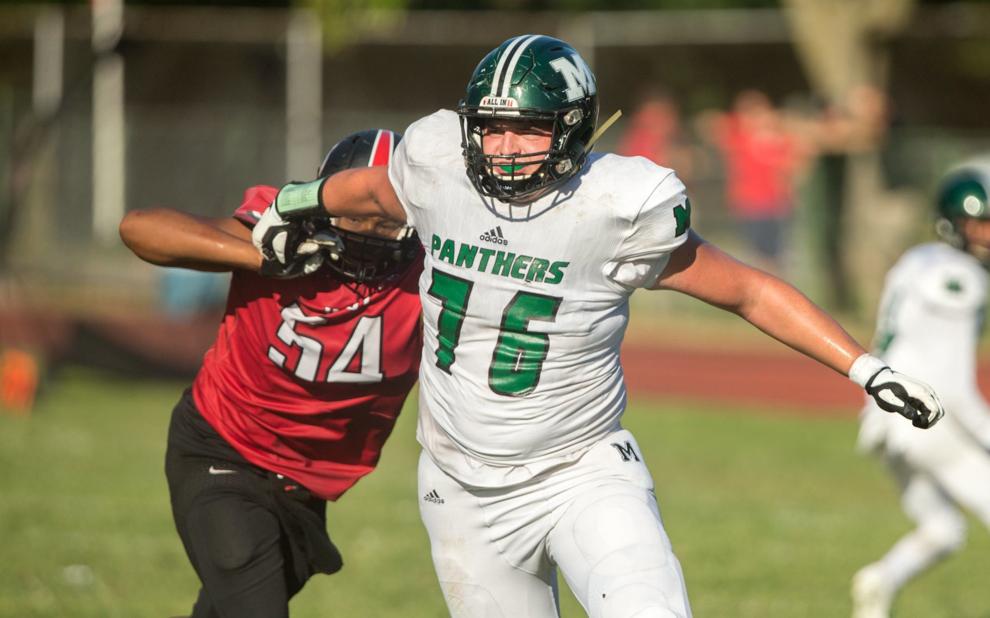 No. 20: Drake Heismeyer, Francis Howell, OL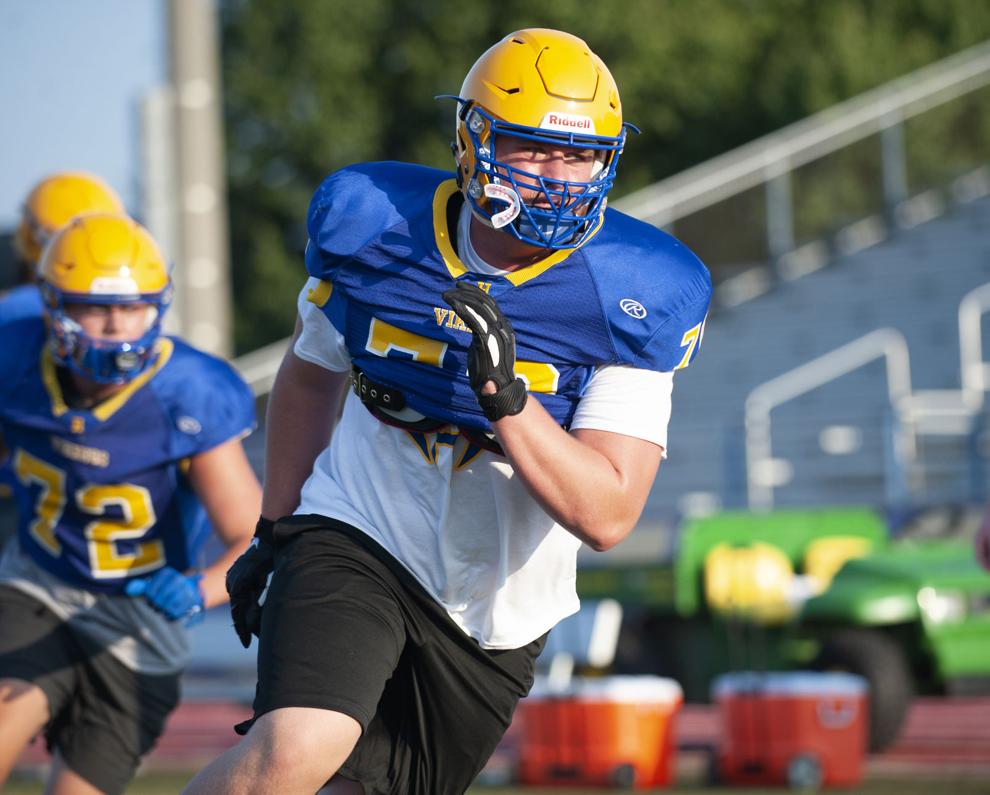 No. 22: Josh Baker, Eureka, OL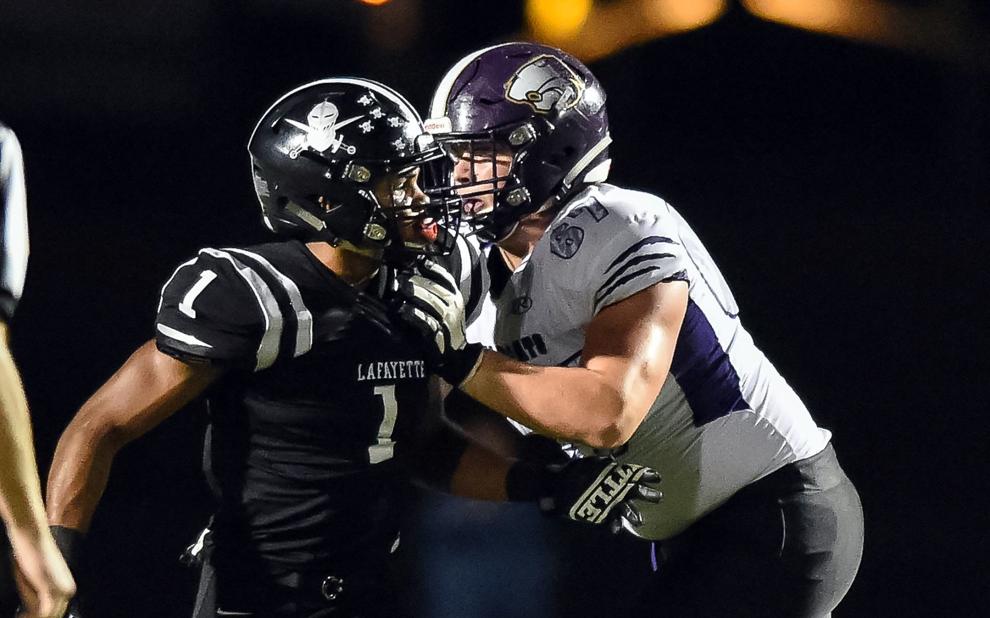 No. 24: Armon Wallace, De Smet, DT
No. 29: Demetrius Washington, Riverview Gardens, WR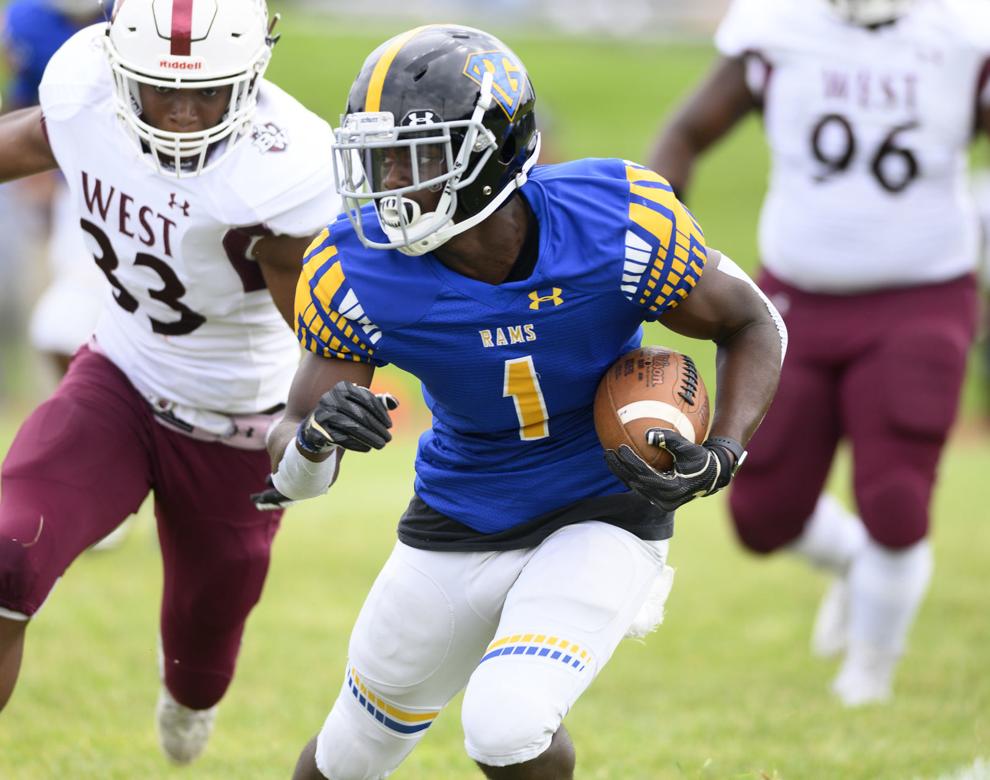 No. 25: Cam Griffin, Lutheran North, DB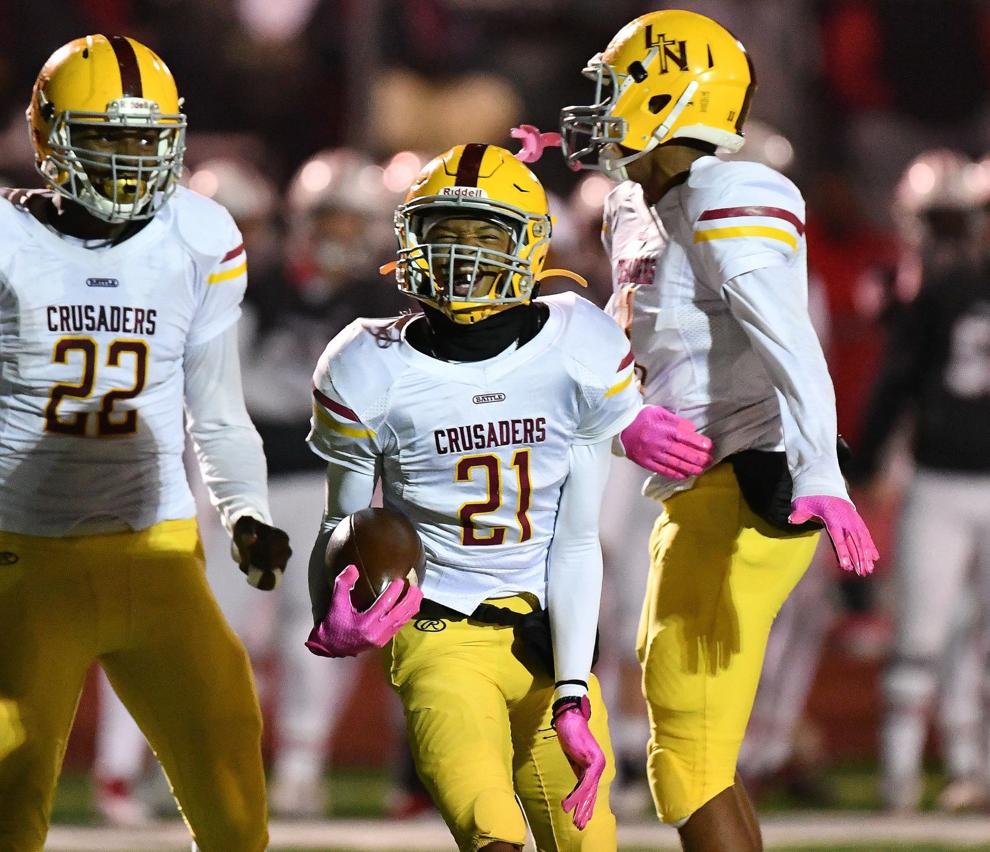 No. 16: Brady Cook, Chaminade, QB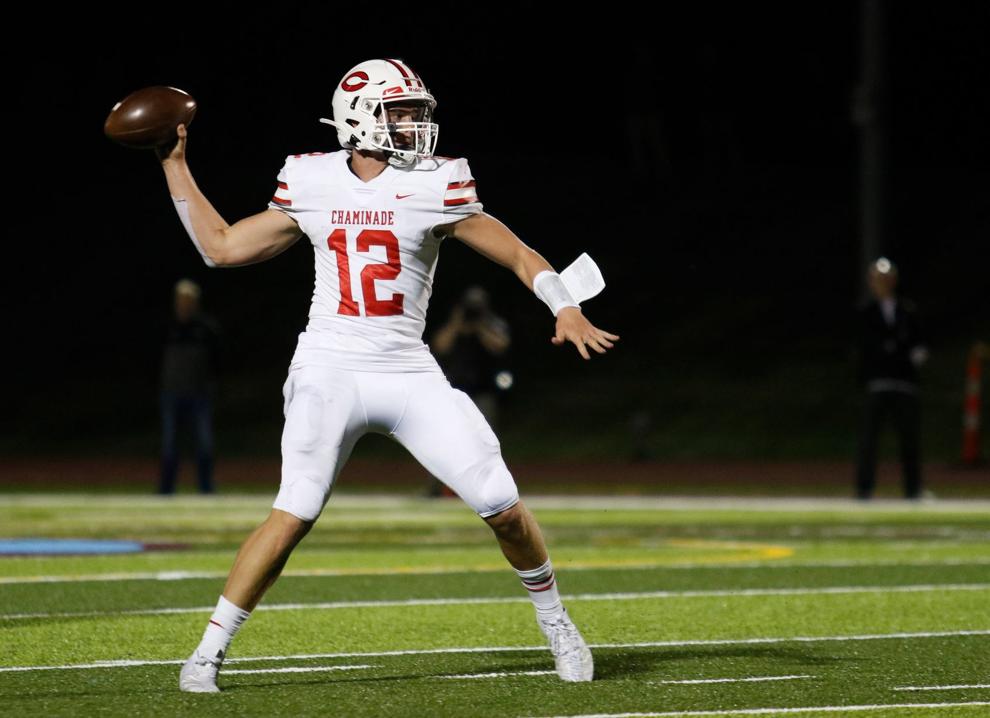 No. 26: TJ Rush, Trinity, S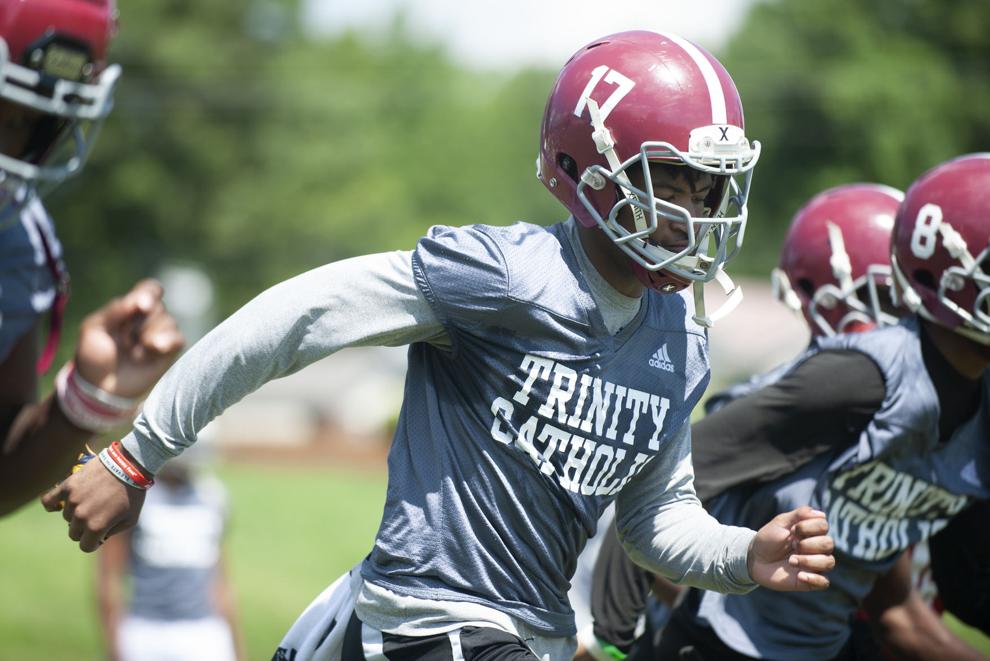 No. 28: Martez Poynter, Trinity, DL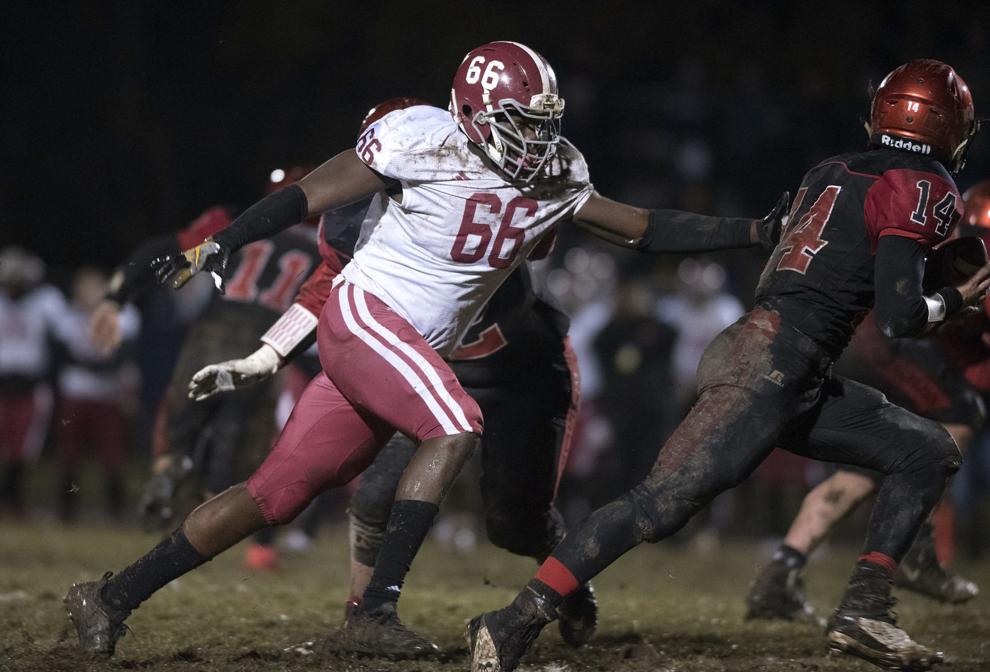 No. 27: Latrez Shelton, Cardinal Ritter, CB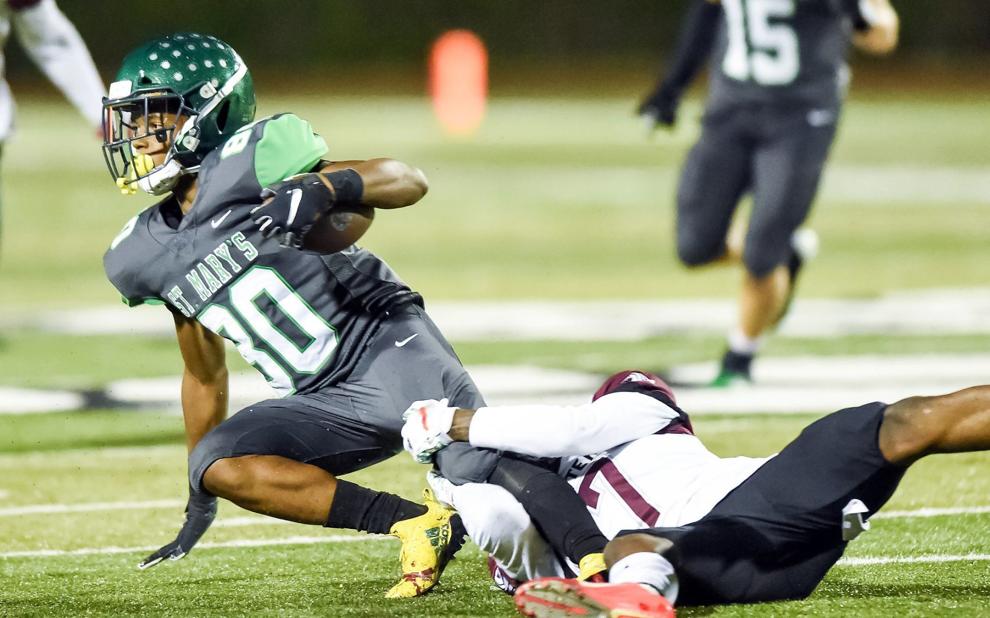 No. 30: Jake Seidel, Seckman, OL