After months of texts, direct messages, emails and calls from college suitors, Maclin found peace and quiet in April after he uttered eight words.
"I'll be committing to the University of Missouri," Maclin said.
Maclin, 17, picked the Tigers from a list of finalists that included Arizona State, Indiana and Kentucky. Among the others that offered him were Iowa, Iowa State, Kansas, New Mexico and Western Michigan. Verbal commitments are not binding. Maclin, like the rest of the class of 2020, can't sign a national letter of intent until December 18. Maclin was done with his recruiting but it's not unheard of for college coaches from other schools to continue to contact recruits even after they verbally commit.
When the 5-foot-11 and 180-pound Kirkwood wide receiver pledged to Mizzou, it was taken as his final word.
"Everyone stopped calling me for real," Maclin said.
With his own recruitment settled, it has allowed Maclin, the No. 18 recruit on the Post-Dispatch Super 30 countdown of the top high school senior prospects, to go to work on potential Tiger targets. Maclin, along with Chaminade quarterback and fellow Mizzou recruit Brady Cook, have been actively selling why everyone should join them in Columbia next year.
"I'm really trying to get more guys to build our class," Maclin said. "We're on them hard."
Maclin is one of seven locals that have committed to the Tigers and is the second Kirkwood receiver in two seasons to do so. Maurice Massey took his talents to Mizzou and has impressed early in his first preseason college camp.
Being part of a talented incoming recruiting class, especially one with so many locals, is a thrill for Maclin.
"It's amazing, we all have a good connection," he said. "I'm excited to get there and play."
So much so that Maclin's plan is to graduate from Kirkwood early and enroll at Mizzou for the spring semester. He's raring to start the clock on his Tiger career.
"I'm trying to get ahead and get the work in," he said. "I can get some work in with the team."
While Maclin to Mizzou seems like a match made in heaven now, there was a time when Maclin didn't know college football was a real opportunity for him. It wasn't until he received his first offer from Iowa State after his sophomore year that the light bulb really went off. It became a true goal, one he was going to work toward.
"My freshman and sophomore year I wasn't serious about it," Maclin said. "I got my offer from Iowa State and I wanted to work harder to be great."
Iowa State was the first in what would be a wild week for Maclin. By the end of it he had five offers and a renewed sense of purpose. When he finally landed his Mizzou offer, Maclin tried his best to play it cool. It was a battle he had a hard time winning.
"In my head I said, 'I'm going to come here,'" Maclin said. "In my head I was going to Mizzou."
Before he dons the black and gold, Maclin has one more season in red and white. Last fall he caught 45 passes for 762 yards and nine touchdowns. He was second on the team in receptions, yards and touchdowns to Massey. This year Maclin will be the focal point of every defense the Pioneers see. He said he's not worried about it. He might have the name and the reputation, but there are plenty of talented guys on the roster capable of making plays, especially if he's drawing more than his share of attention.
"Our receiver corps is legit," Maclin said. "I'll do my job to get them open."
It won't hurt Kirkwood's young receivers to have one of the program's all-time greats back in the fold. Jeremey Maclin, a 2006 graduate and Jay's cousin, joined the football staff as an assistant coach this season. Jeremy played two seasons at Mizzou after he tore his ACL as a freshman. He recently retired after a nine-year career in the NFL. Jay said it's been good having his cousin around as he shares his knowledge and experience about everything from playing in the league to staying on top of school work.
"It's a great thing, he's played at the highest level possible," Jay Maclin said. "He's helping us off the field, too. It's pretty good."
Jeremy will be able to help the other Pioneers the way he's helped his younger cousin. Jay has honed his physical talents on the field and, with the tutelage of Jeremy, improved his understanding of the game. 
"He's one of the best high school receivers I've seen running his routes," Kirkwood coach Farrell Shelton said. "He understands coverages. He'll make a great football coach one day if he wants to coach. Mizzou is getting a smart football player." 
Speaking of Mizzou, did Jeremy ever let his inner Tiger out and sell the program to his younger cousin?
"He let me do me but I felt like he already knew," Jay Maclin said. "He didn't have to say anything at all."
2019-20 Post-Dispatch preseason Super 30 countdown
2019-20 Post-Dispatch preseason Super 30 countdown
No. 1: Teriyon Cooper, Pattonville, ATH
No. 2: Antonio Doyle, Lutheran North, LB
No. 3: Jordan Johnson, De Smet, WR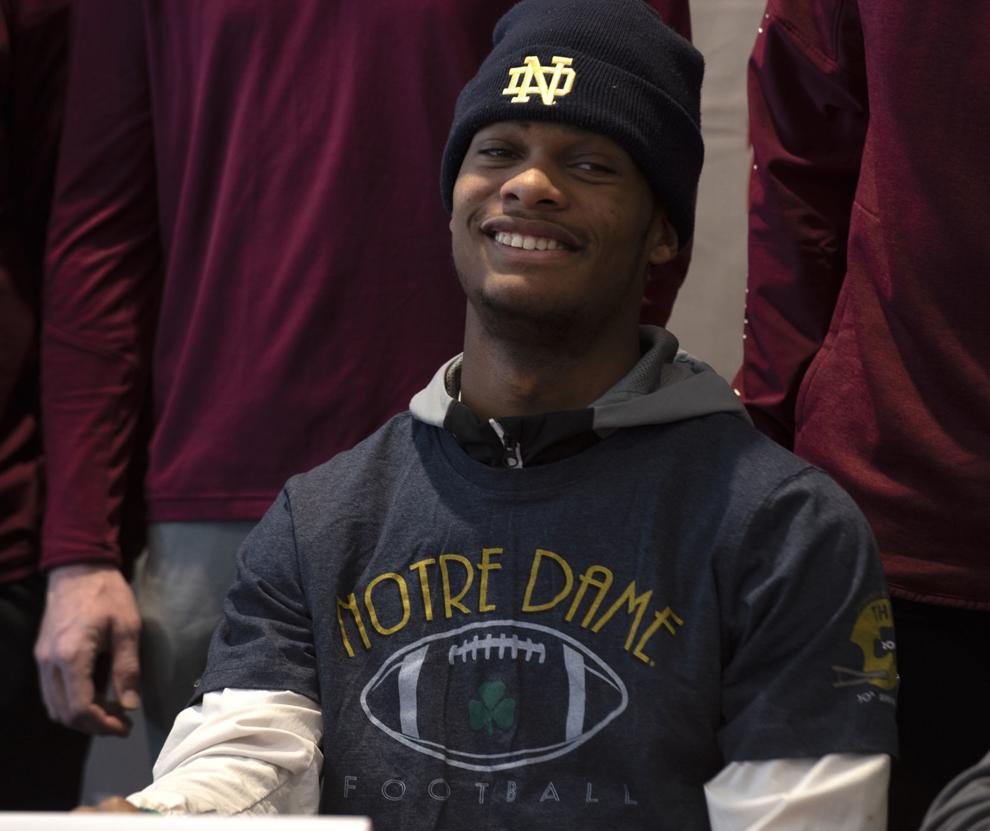 No. 4: Antonio Johnson, East St. Louis, S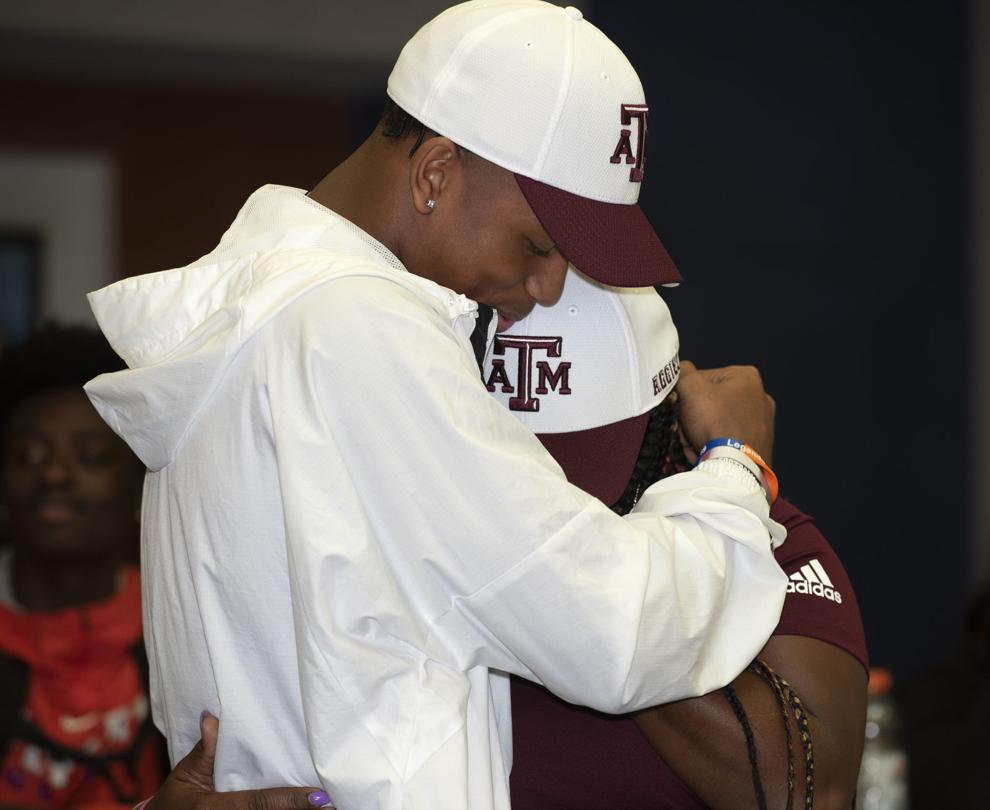 No. 5: Itayvion Brown, Lutheran North, WR/LB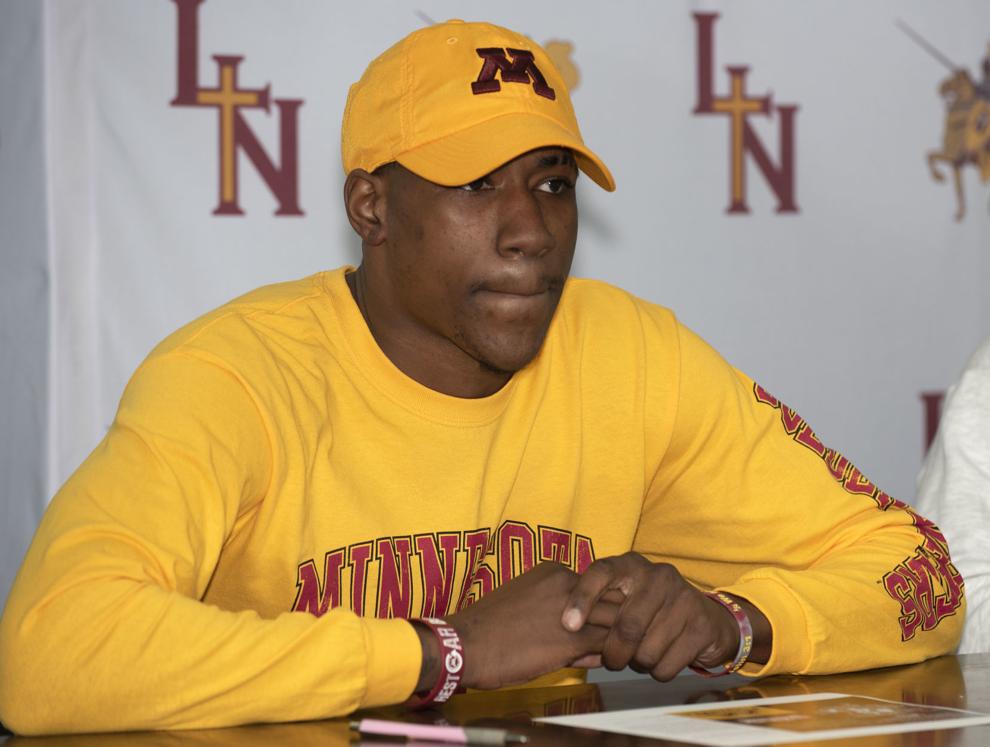 No. 6: Reggie Love, Trinity, RB
No. 7: Noah Arinze, Webster Groves, DE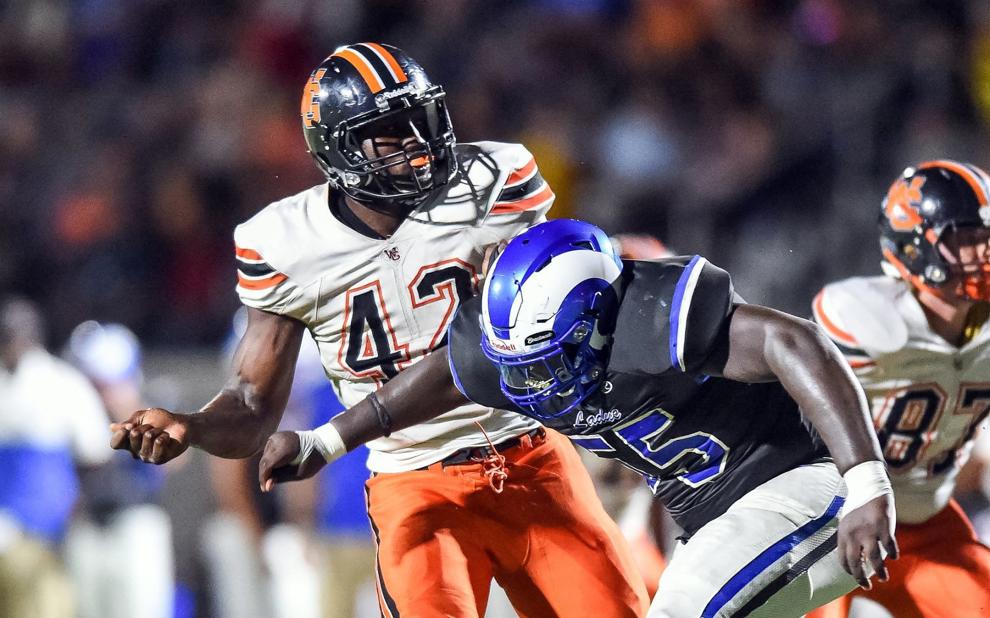 No. 8: Joe Moore III, Cardinal Ritter, DE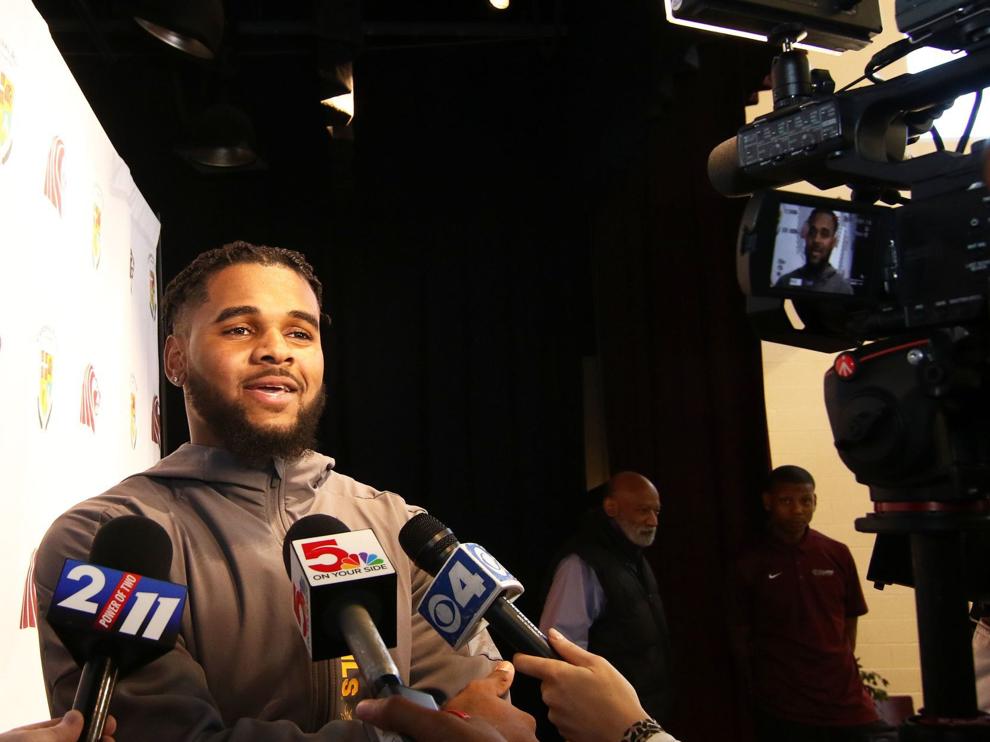 No. 9: Lanell Carr, De Smet, LB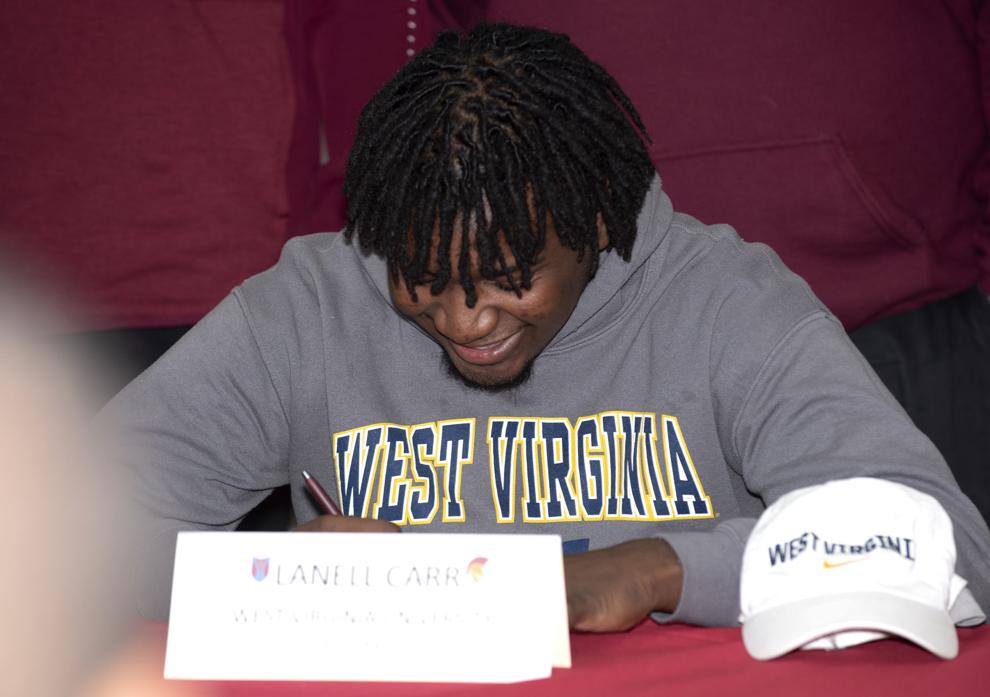 No. 10: Javontez Spraggins, East St. Louis, OL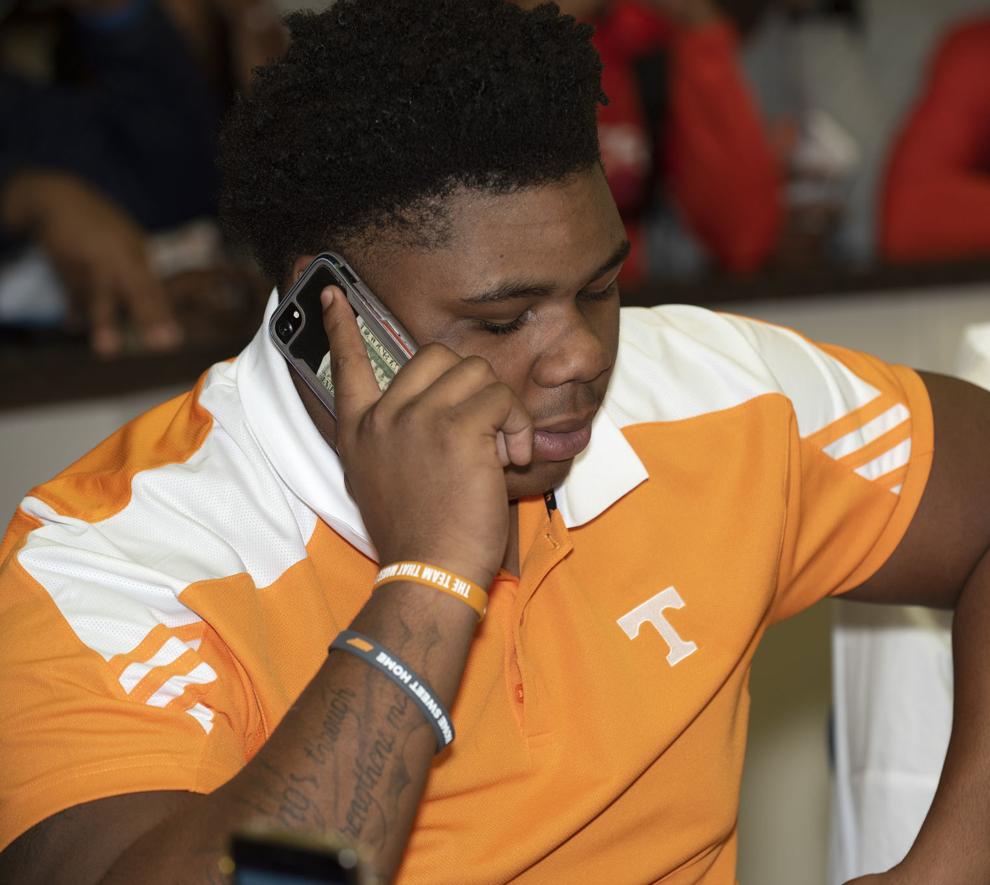 No. 11: Kevin Tyler, Ritenour, OL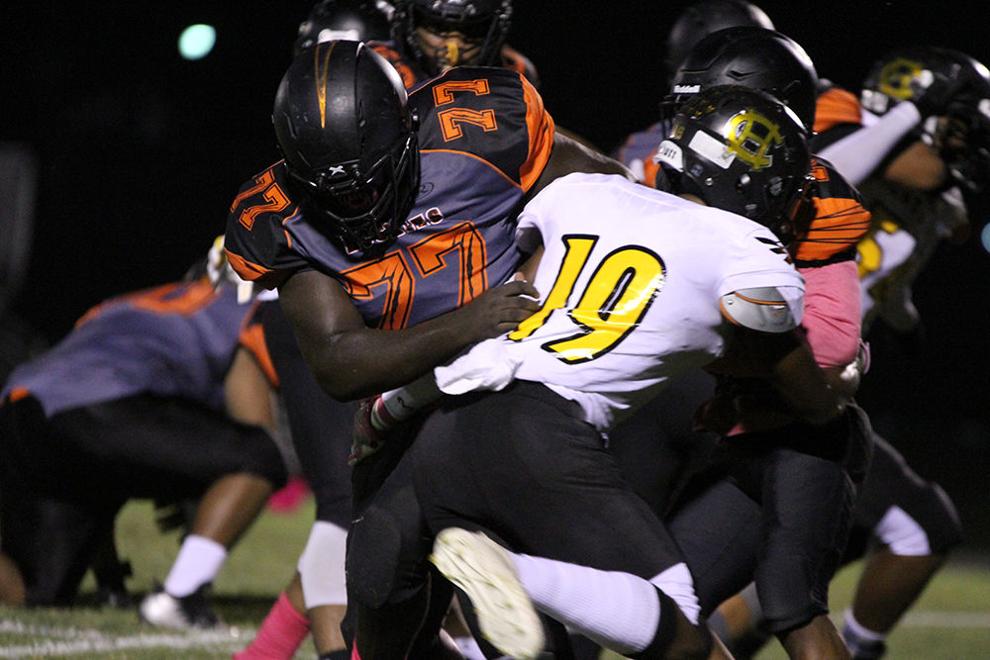 No. 12: Jalen St. John, Trinity, OL
No. 13: Kevon Billingsley, East St. Louis, DT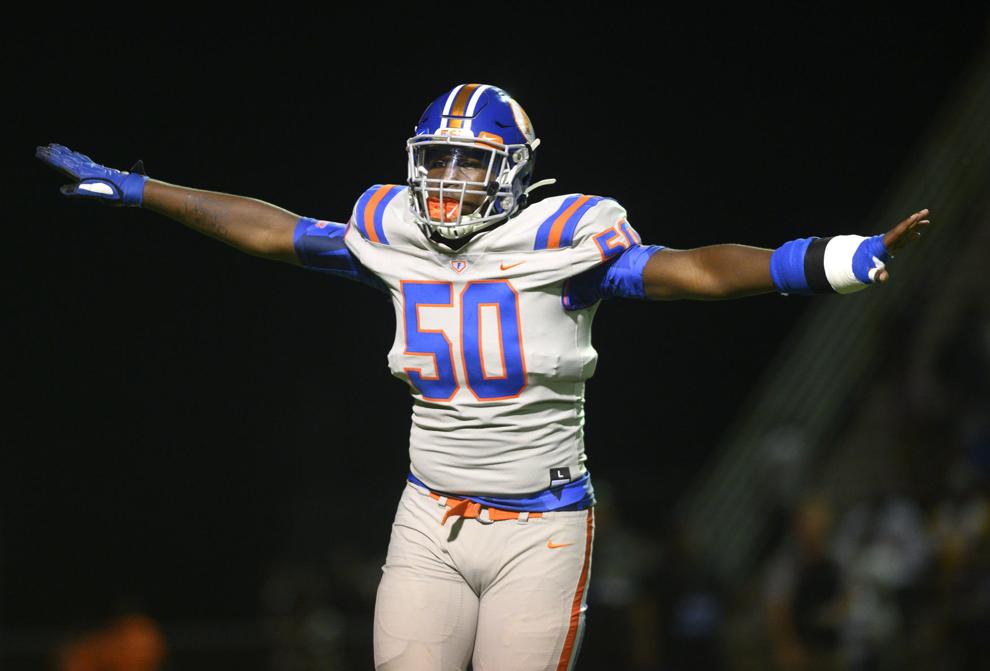 No. 14: James Frenchie, Trinity, WR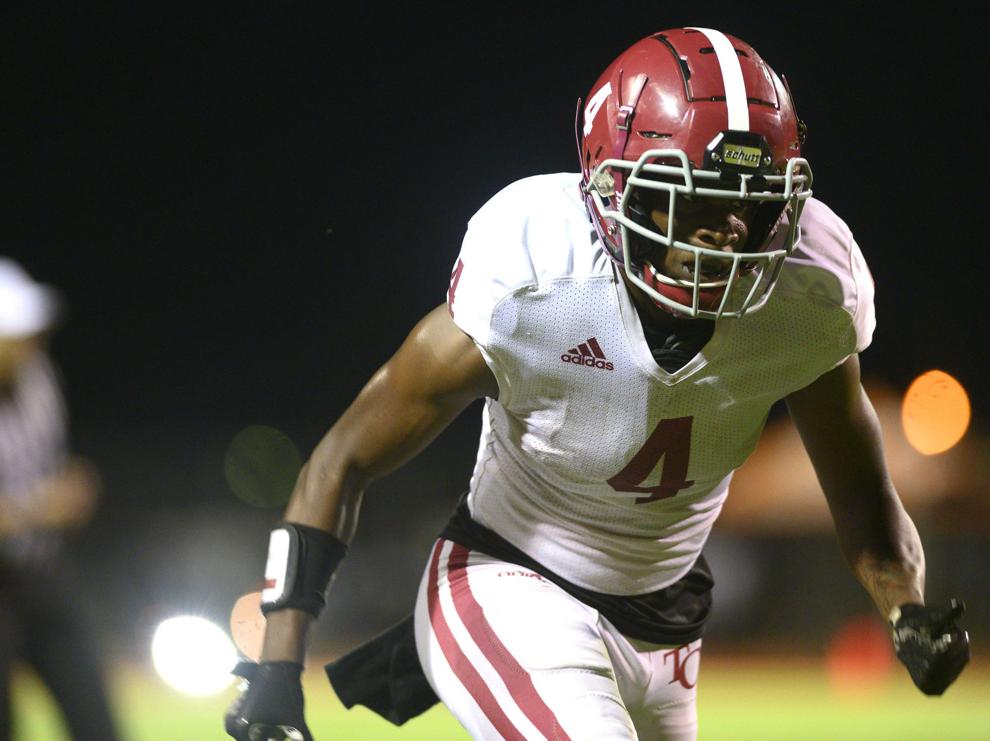 No. 15: Lawaun Powell Jr., East St. Louis, WR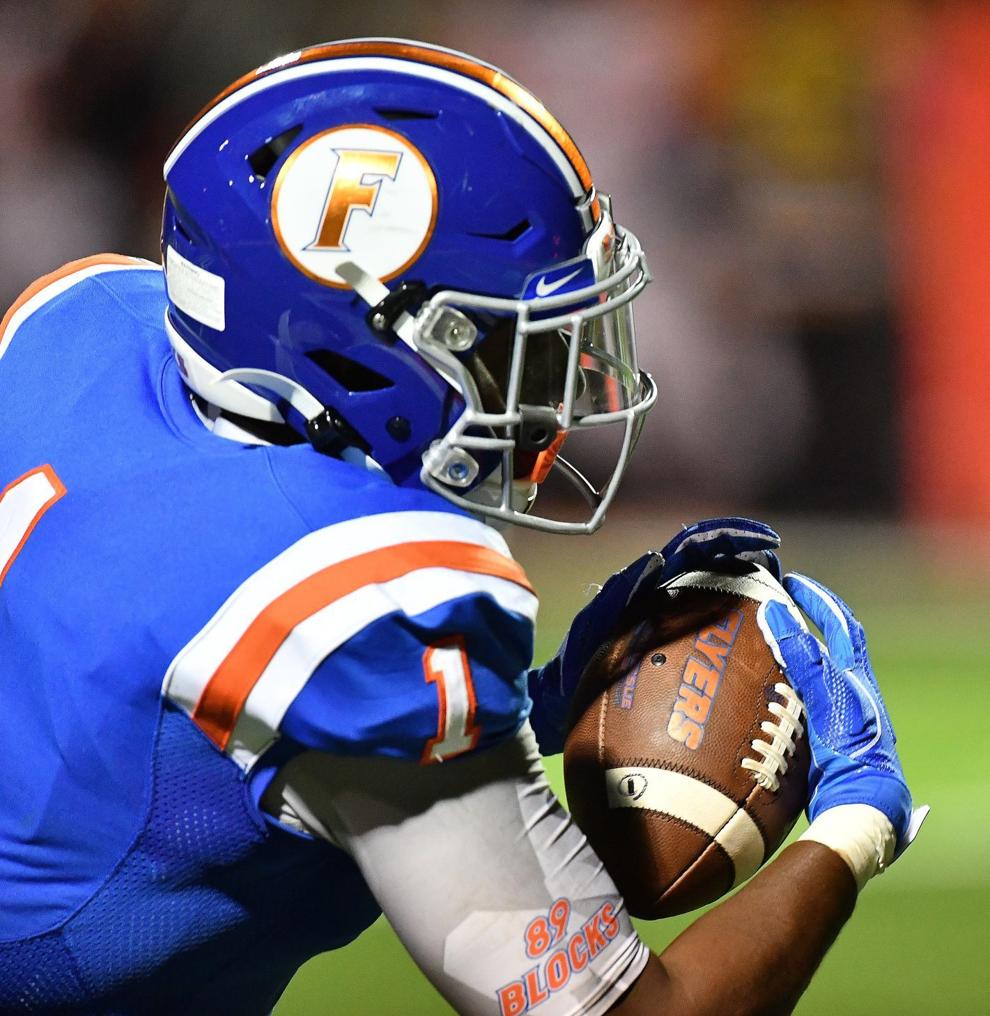 No. 23: Mekhi Hagens, Cardinal Ritter, QB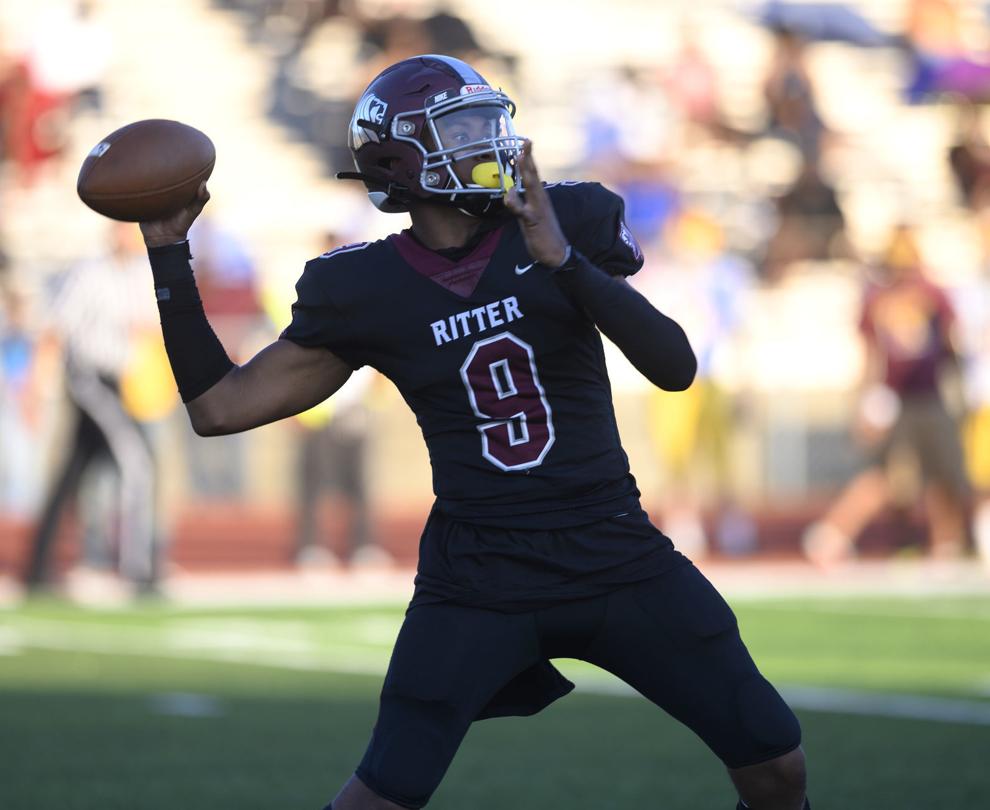 No. 19: Traevon Williams, Hazelwood West, OL
No. 17: Jay Maclin, Kirkwood, WR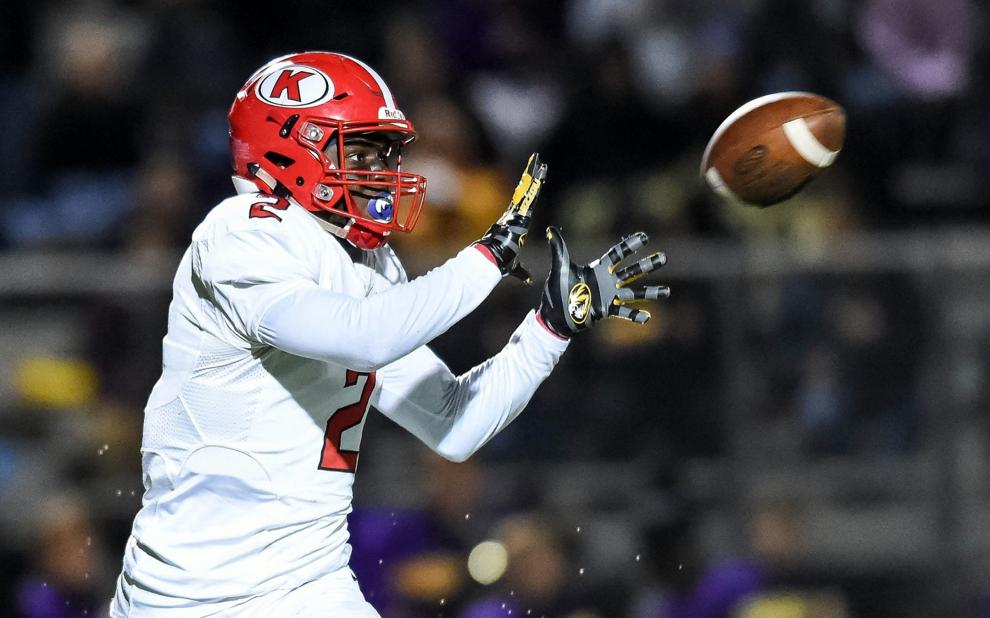 No. 18: Brady Feeney, CBC, OL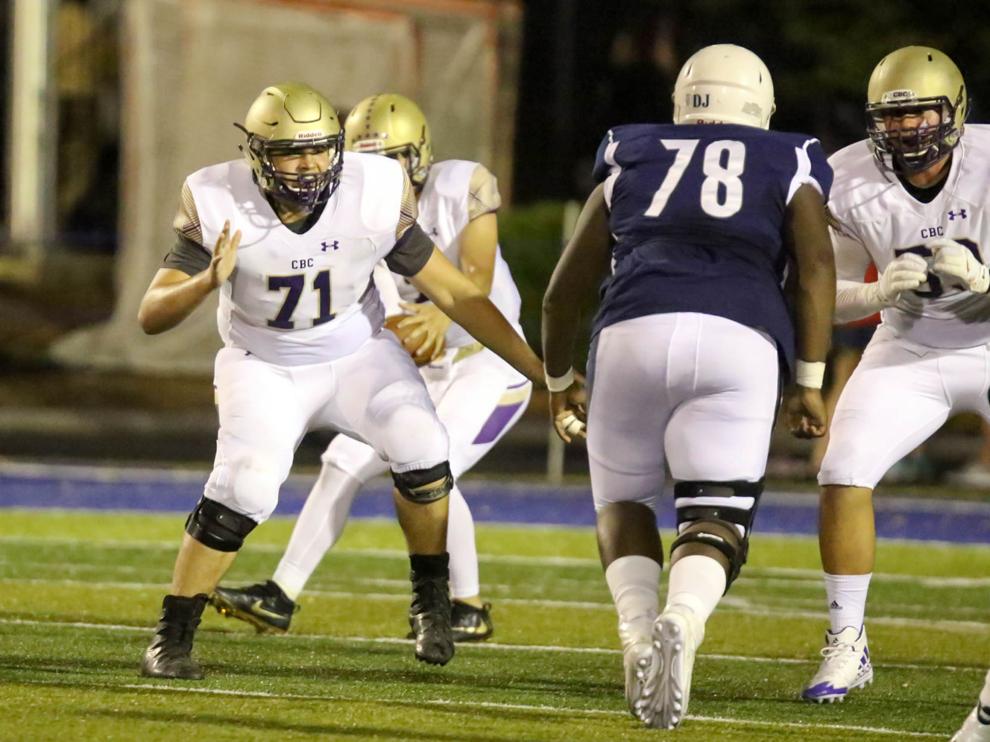 No. 21: Mitchell Walters, Mehlville, OL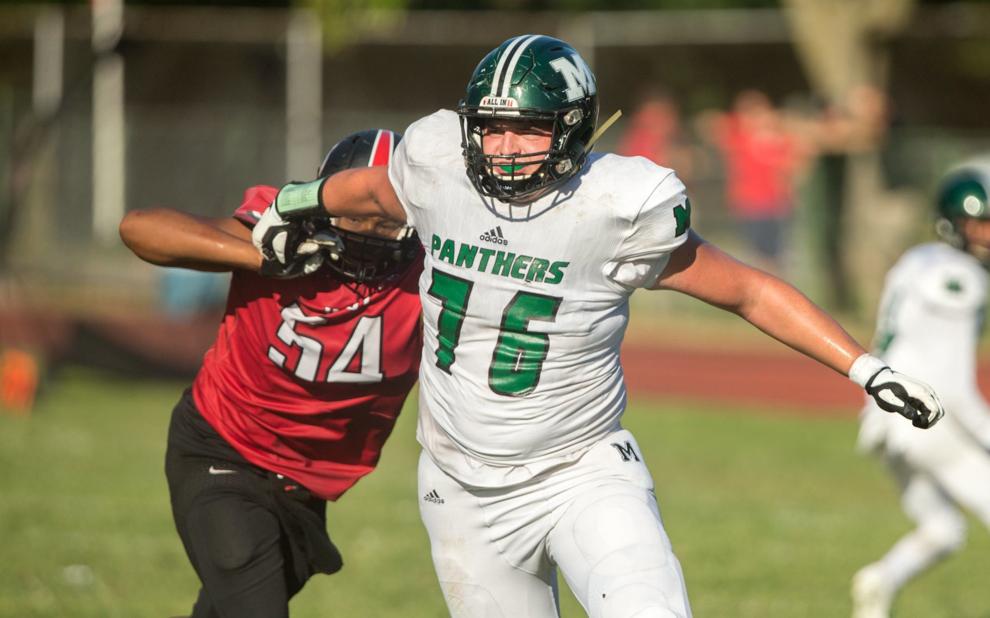 No. 20: Drake Heismeyer, Francis Howell, OL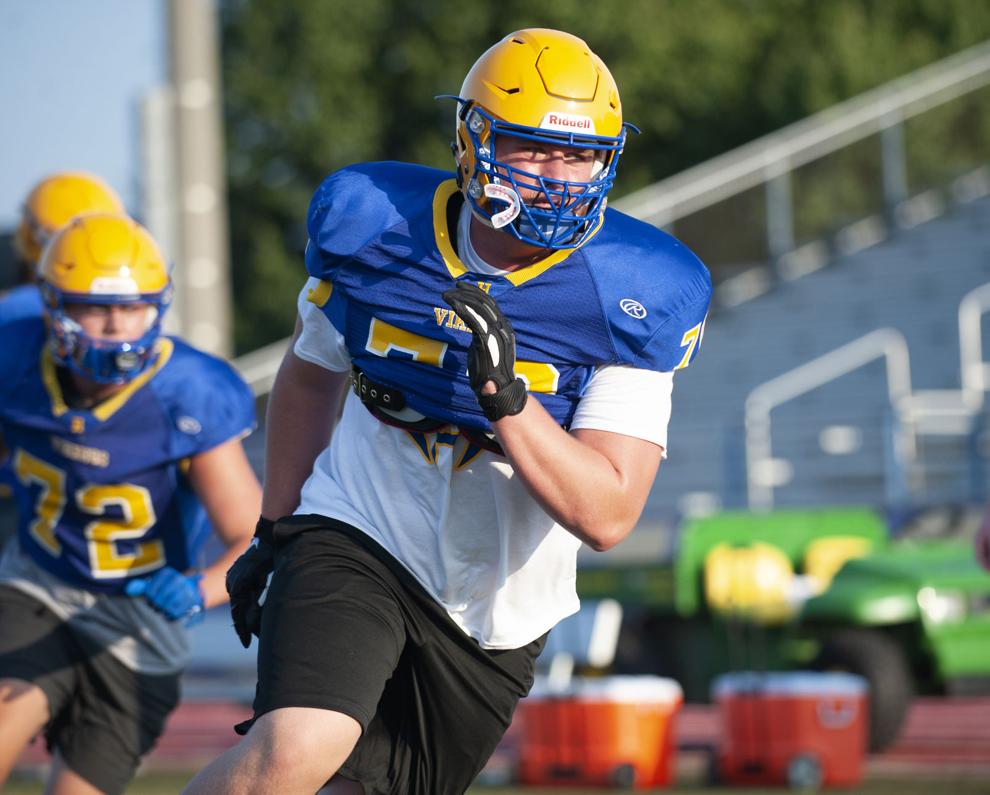 No. 22: Josh Baker, Eureka, OL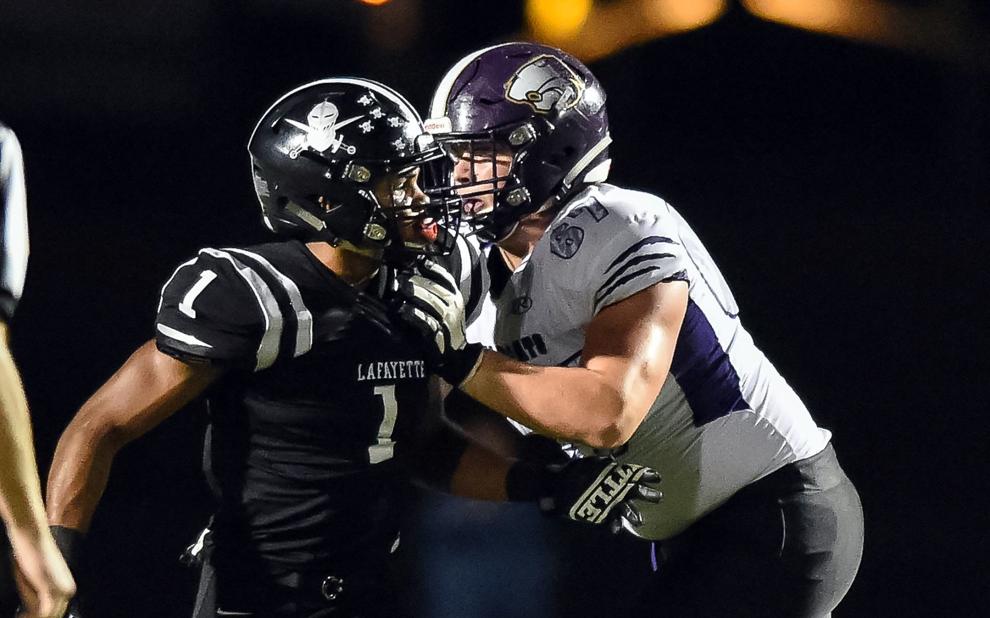 No. 24: Armon Wallace, De Smet, DT
No. 29: Demetrius Washington, Riverview Gardens, WR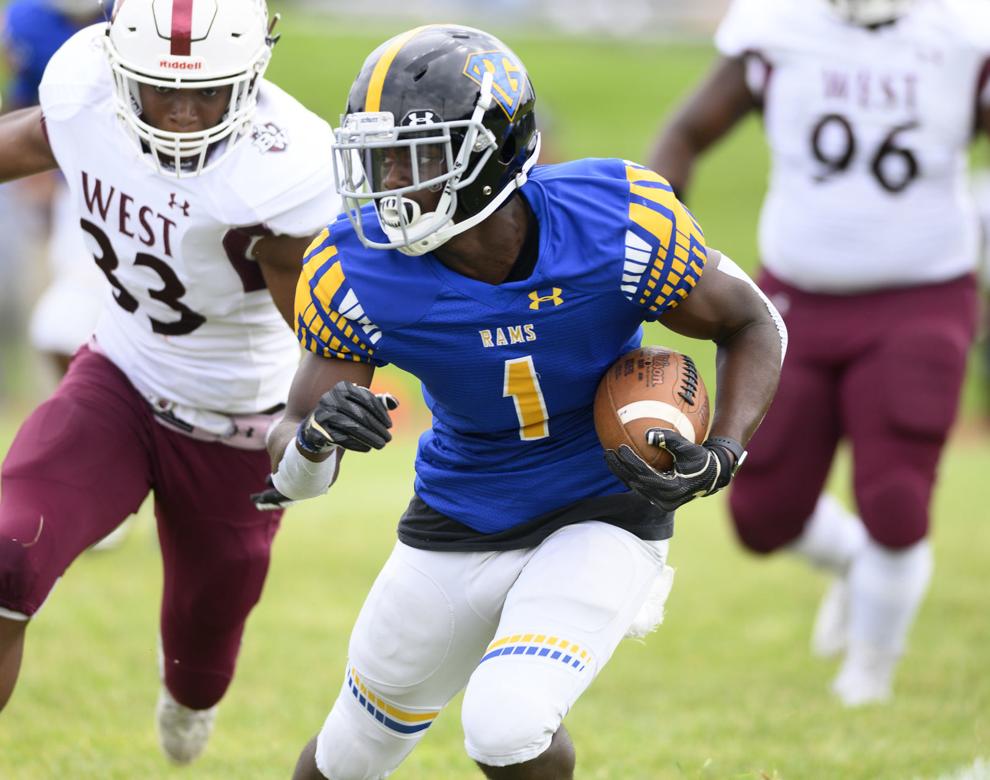 No. 25: Cam Griffin, Lutheran North, DB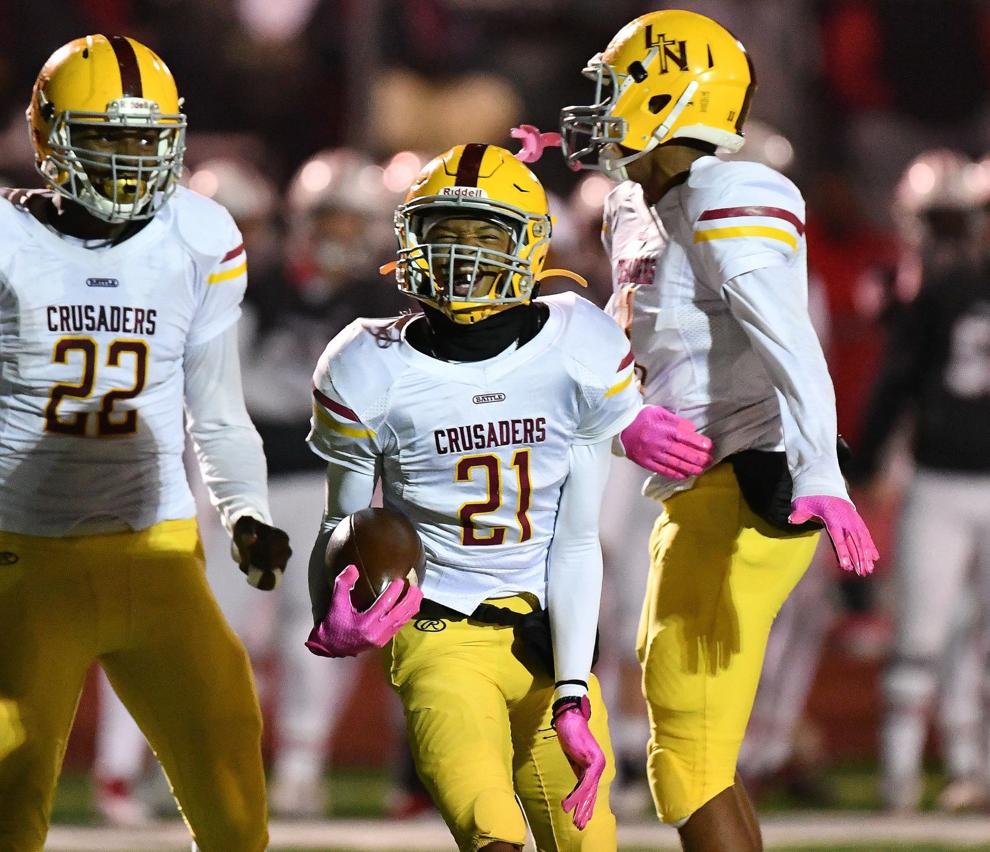 No. 16: Brady Cook, Chaminade, QB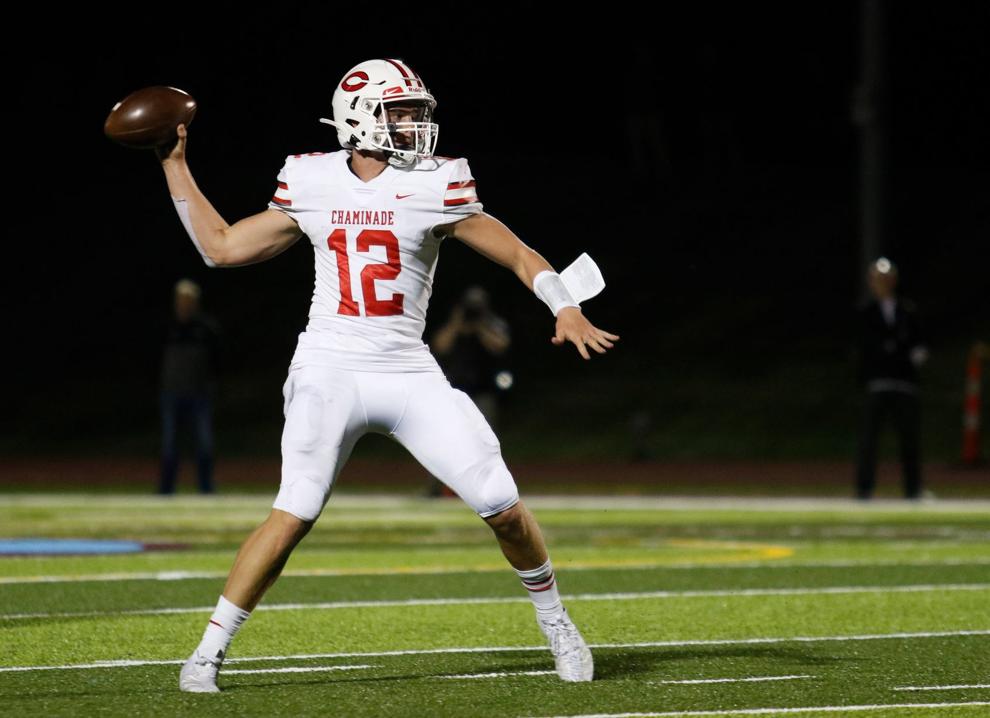 No. 26: TJ Rush, Trinity, S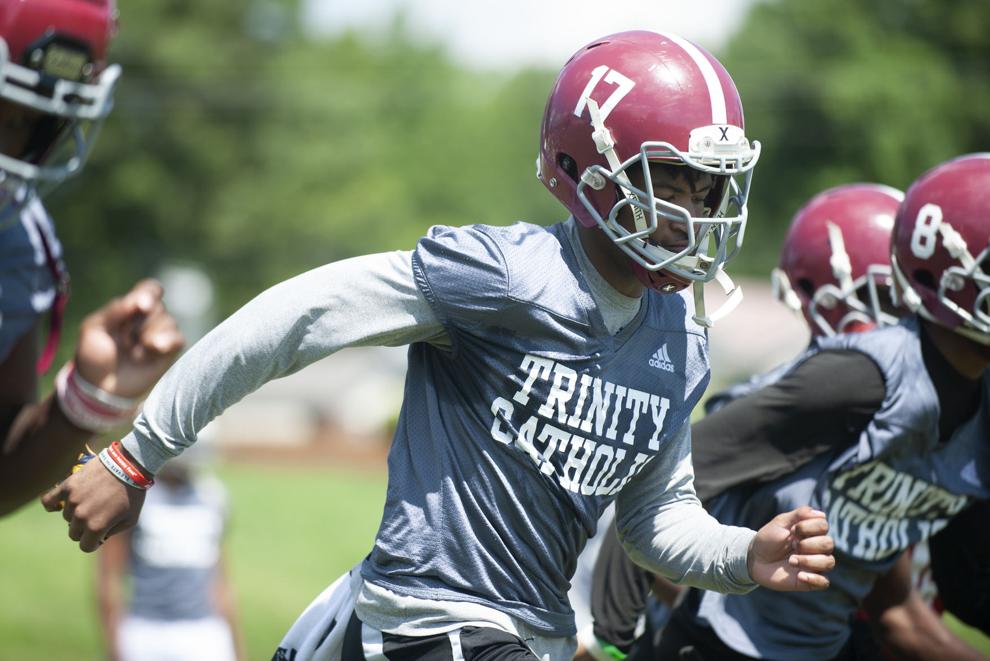 No. 28: Martez Poynter, Trinity, DL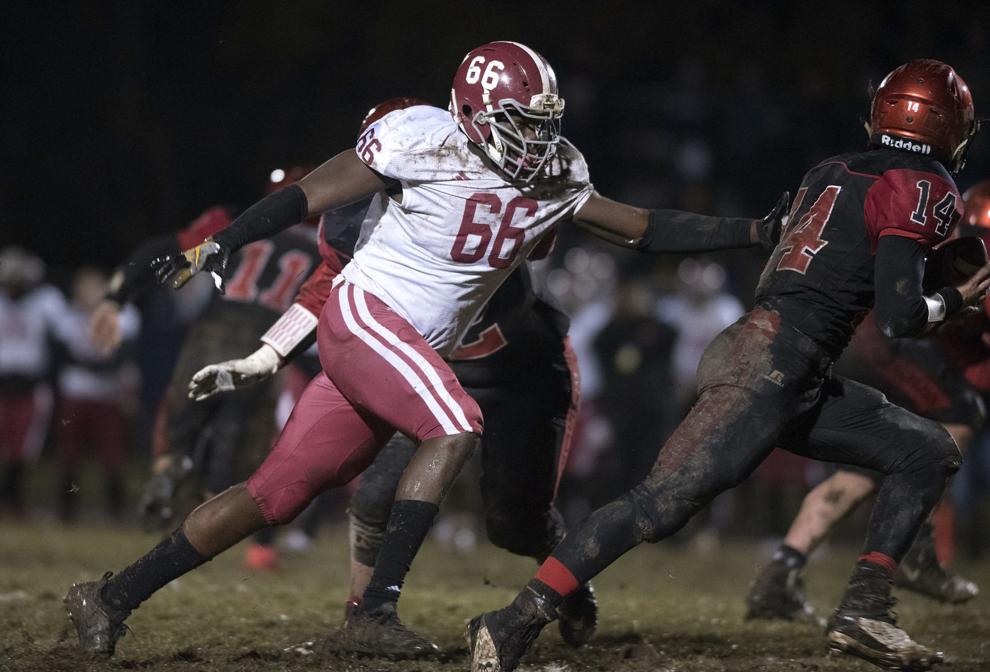 No. 27: Latrez Shelton, Cardinal Ritter, CB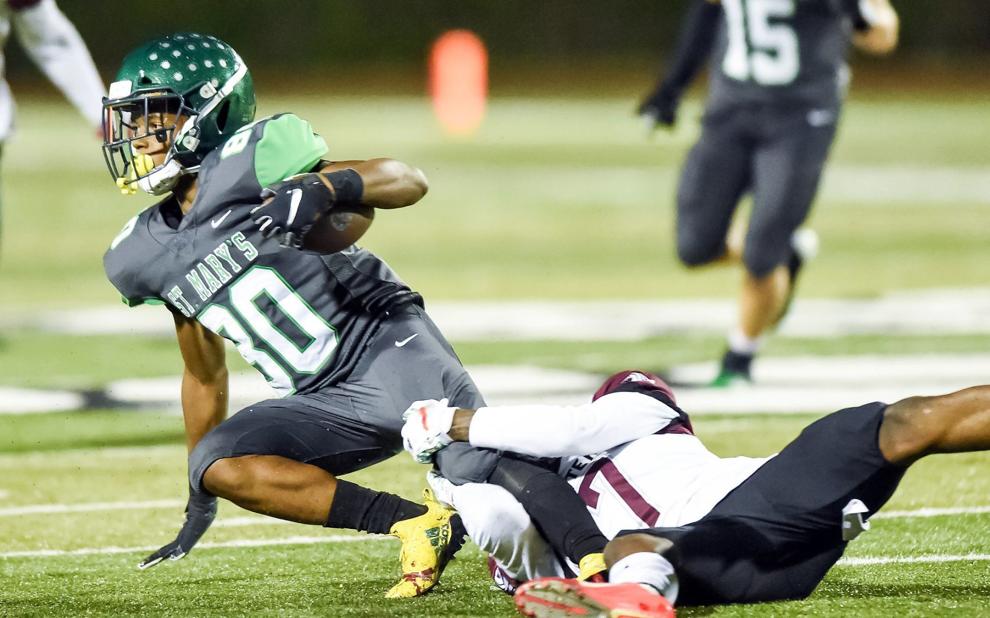 No. 30: Jake Seidel, Seckman, OL