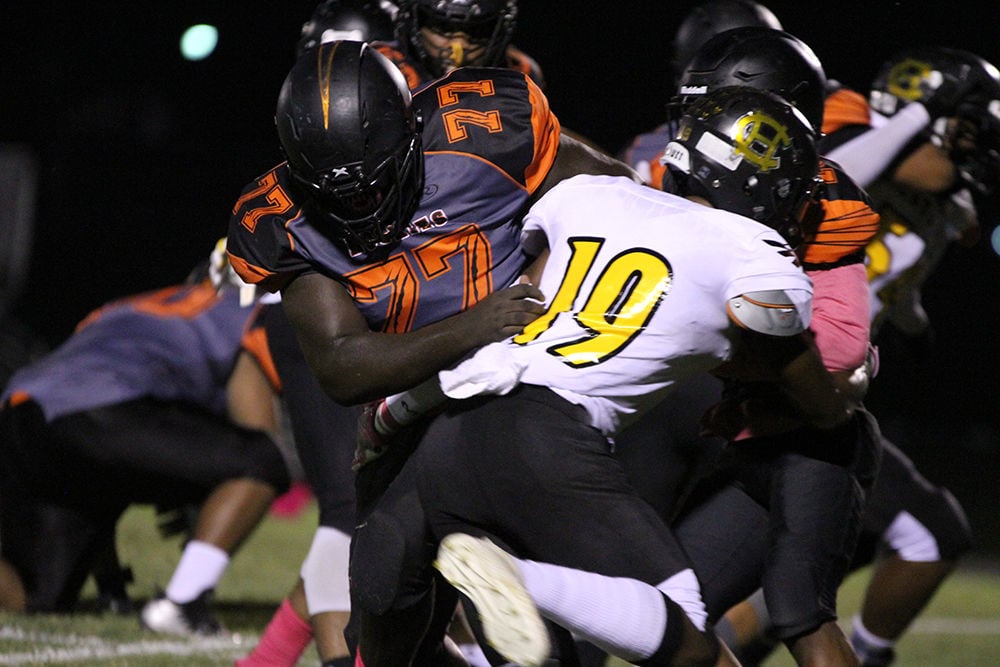 BREKENRIDGE HILLS — Hoyt Gregory caught a glimpse of Kevin Tyler at freshman orientation and his heart skipped a beat.
Tyler was just a pup but he was enormous. Gregory had to have him a tryout for the Ritenour football team.
"He showed no interest whatsoever," Gregory said. "I chased him around his whole freshman year, trying to get him to come out."
Tyler's sport of choice was basketball. He was bigger than most guys on the court but also a skilled ball handler that was a matchup problem. He was too big for smaller defenders and too quick for bigger ones. Ball was life.
But Gregory never stopped selling the opportunities football could offer Tyler if he'd just come out and give it a shot. Tyler relented and played his sophomore year and got a taste of the varsity. Last season he became a starter on the offensive line and Tyler's life changed forever.
Tyler is No. 11 on the Post-Dispatch Super 30 countdown of the top high school senior prospects.
Now 6-foot-5 and 295 pounds, Tyler went from no interest in football to becoming one of the most intriguing players in the class of 2020. What he lacks in experience he more than makes up for with potential. On his first play on the line at summer practice, Tyler sent a defender flying five yards down field. His technique might need refining but you can't replace size and strength, both of which Tyler has in droves.
"People watch his tape and say 'raw' but I say 'high ceiling.' There's a big difference," Gregory said. "He is raw but now you can teach him the right way because he doesn't have the bad techniques and habits. He's improved a lot on his technique."
Tyler, 17, garnered attention because of his size. He received scholarship offers from Missouri, Houston, Indiana, Iowa State, Kansas, Kansas State, Memphis, Minnesota, Purdue, Western Michigan, Wyoming and more.
Kansas was his first offer. When the Jayhawk staff at the time told Tyler they wanted him to play for them it was illuminating.
"Someone was really looking at me," he said. "Having the time to see I'm a good player and having faith in me on the field, it made me go even harder."
Tyler's recruiting was different than others. He didn't attend camps and combines so he was more of a mystery. There were several reasons Tyler didn't attend the camps, among them, Tyler has two jobs. When he's not at school or practice, Tyler punches the clock at a shoe store in the mall or gets to work at the Pearl Cafe.
Tyler looks at it as a warm up for the jam-packed schedule he'll have next year when he's balancing school and the rigors of NCAA Division I football.
"I have to get ready for it," he said. "It's getting me prepared."
Tyler verbally committed to Illinois in July. The Illini weren't in on him early but that changed when Bob McClain was promoted to offensive line coach last winter. One of the first things McClain did?
"The same day he got hired, they offered Kevin," Gregory said.
Tyler said the relationships he's made with the coaching staff at Illinois has been crucial to his choice. He's made several trips to the campus and spent time around the players and coaches. Every time he comes home excited to start off a college career he never knew he wanted. The coaching staff has been talking about him playing as a left or right guard, maybe even at center in time. Tyler isn't picky.
"They can put me wherever they want as long as I can play my best at that position and get to where I need to go," he said. "They can't promise me anything but they said if I put the work in I have a chance."
2019-20 Post-Dispatch Super 30 preseason countdown
2019-20 Post-Dispatch preseason Super 30 countdown
No. 1: Teriyon Cooper, Pattonville, ATH
No. 2: Antonio Doyle, Lutheran North, LB
No. 3: Jordan Johnson, De Smet, WR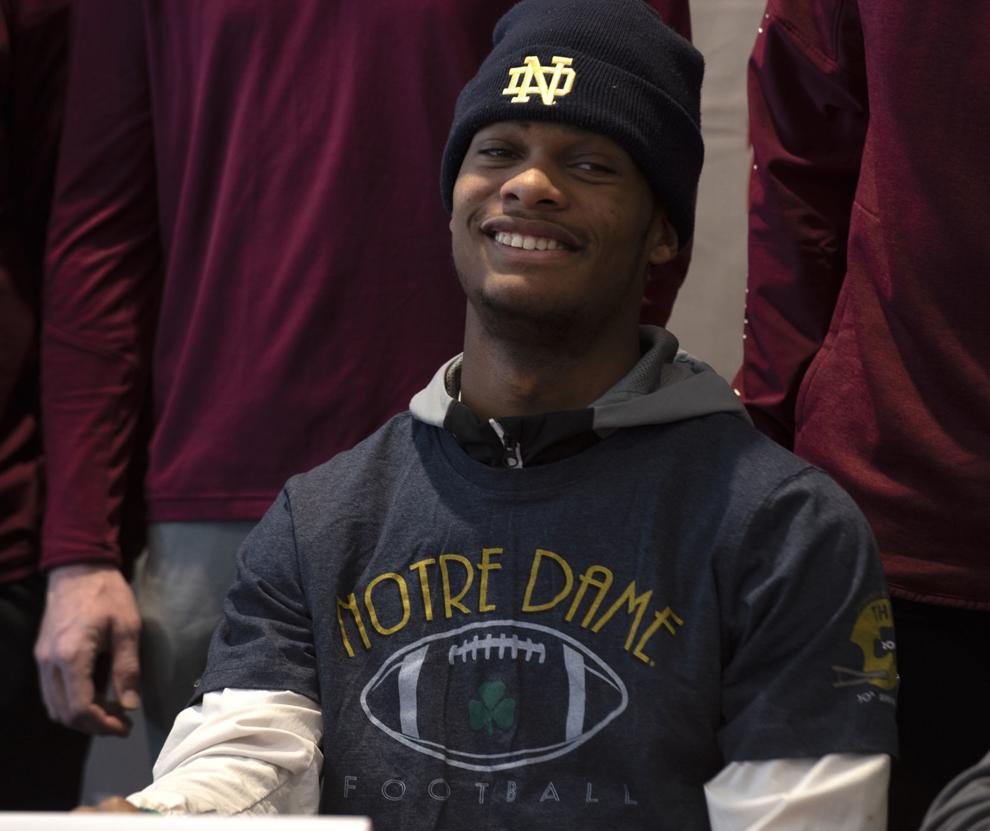 No. 4: Antonio Johnson, East St. Louis, S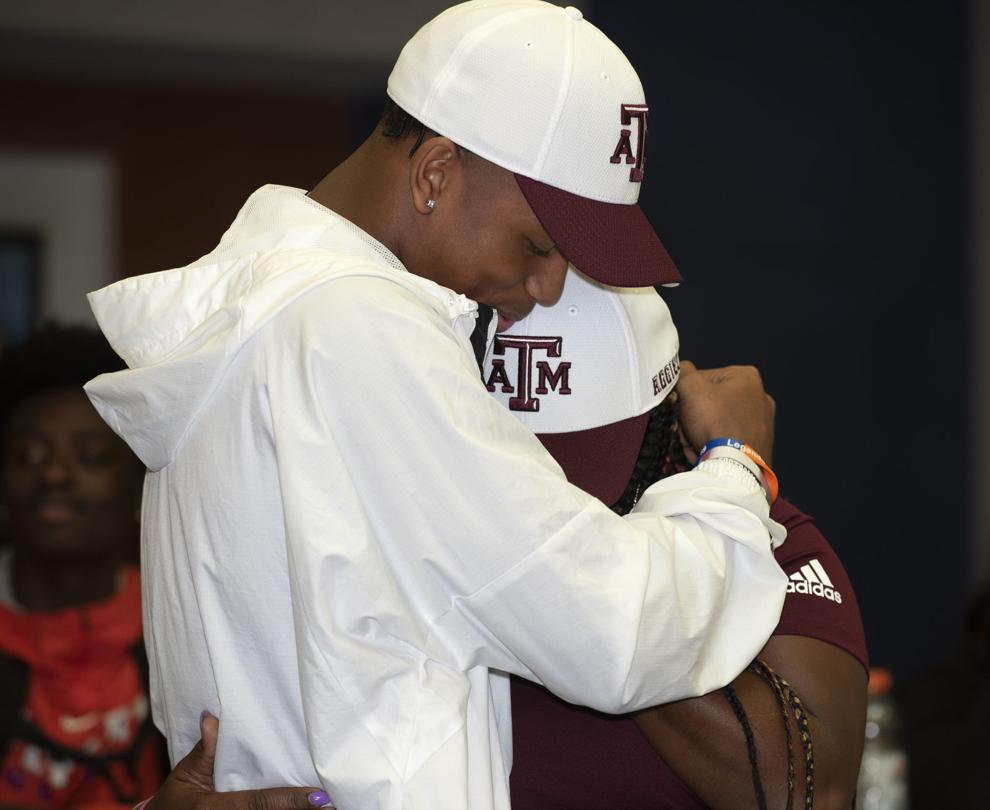 No. 5: Itayvion Brown, Lutheran North, WR/LB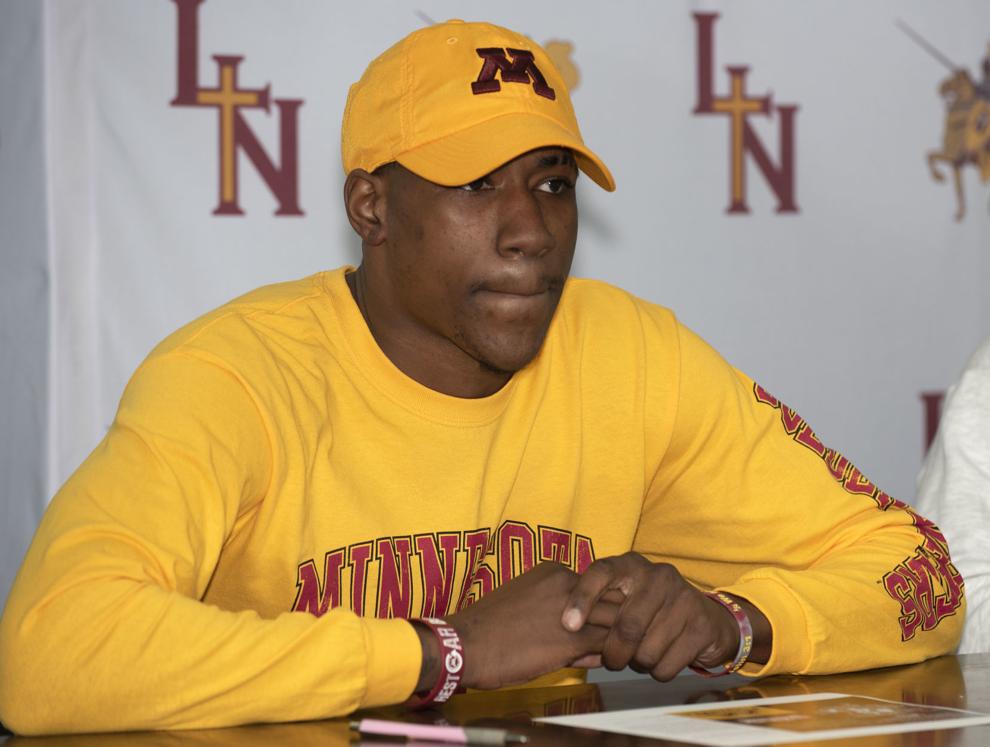 No. 6: Reggie Love, Trinity, RB
No. 7: Noah Arinze, Webster Groves, DE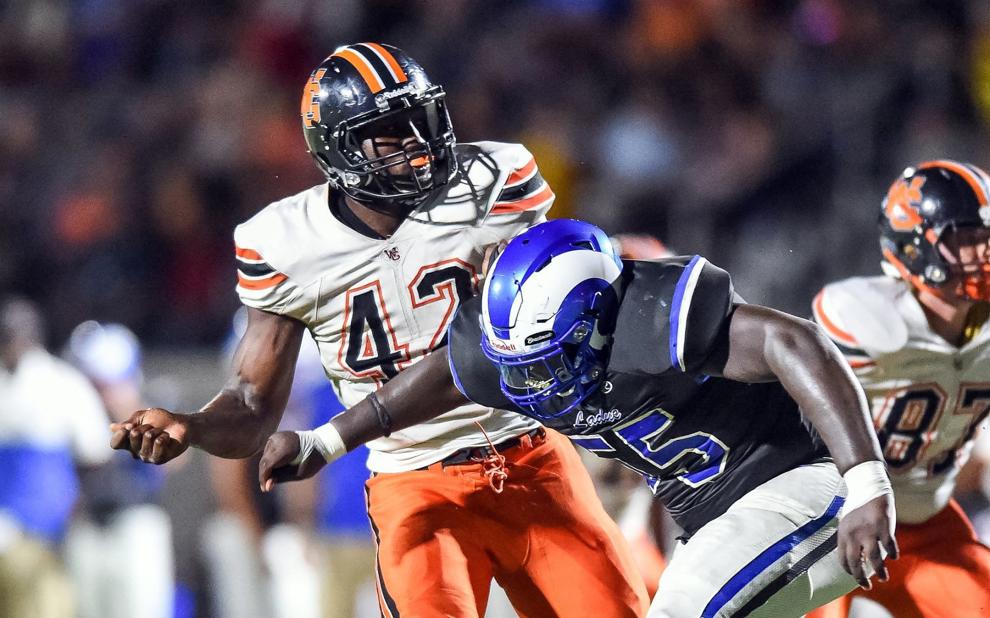 No. 8: Joe Moore III, Cardinal Ritter, DE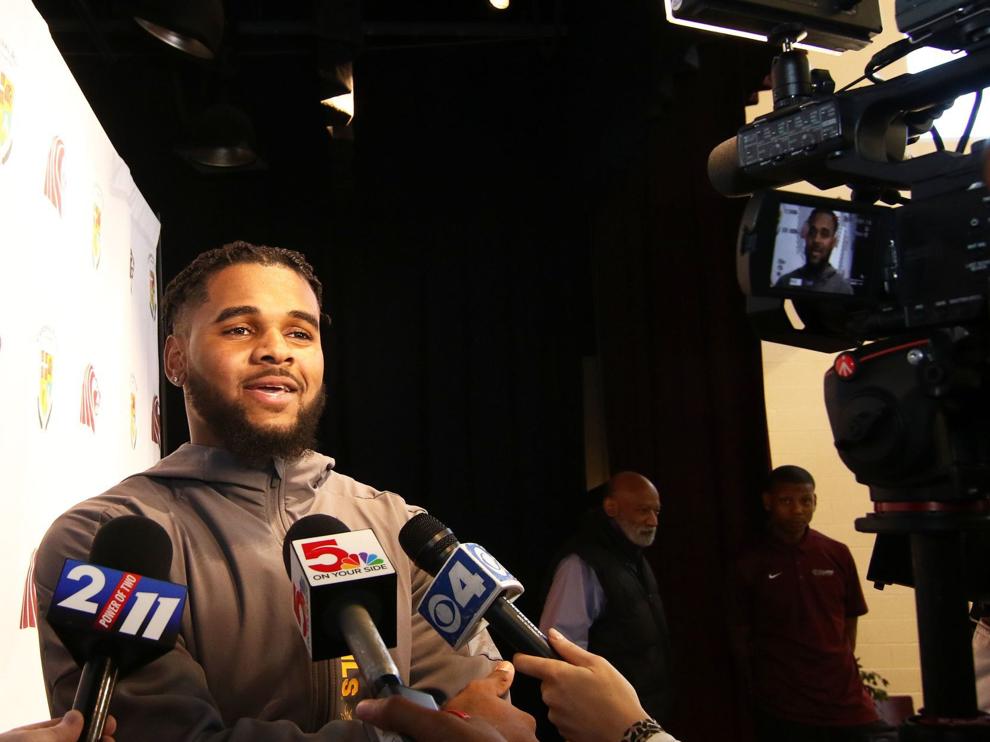 No. 9: Lanell Carr, De Smet, LB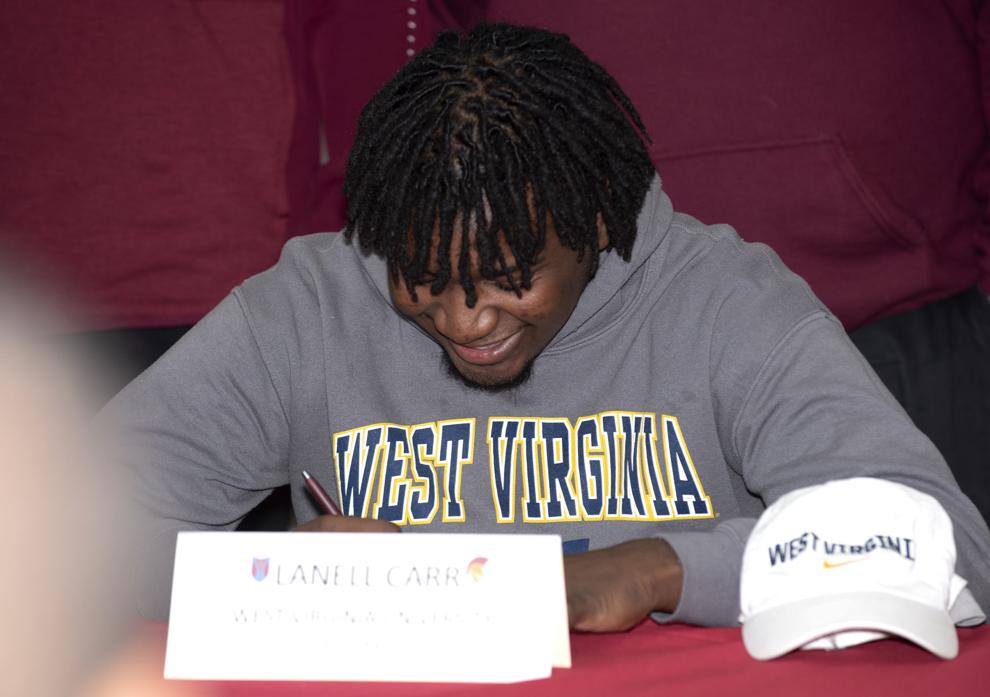 No. 10: Javontez Spraggins, East St. Louis, OL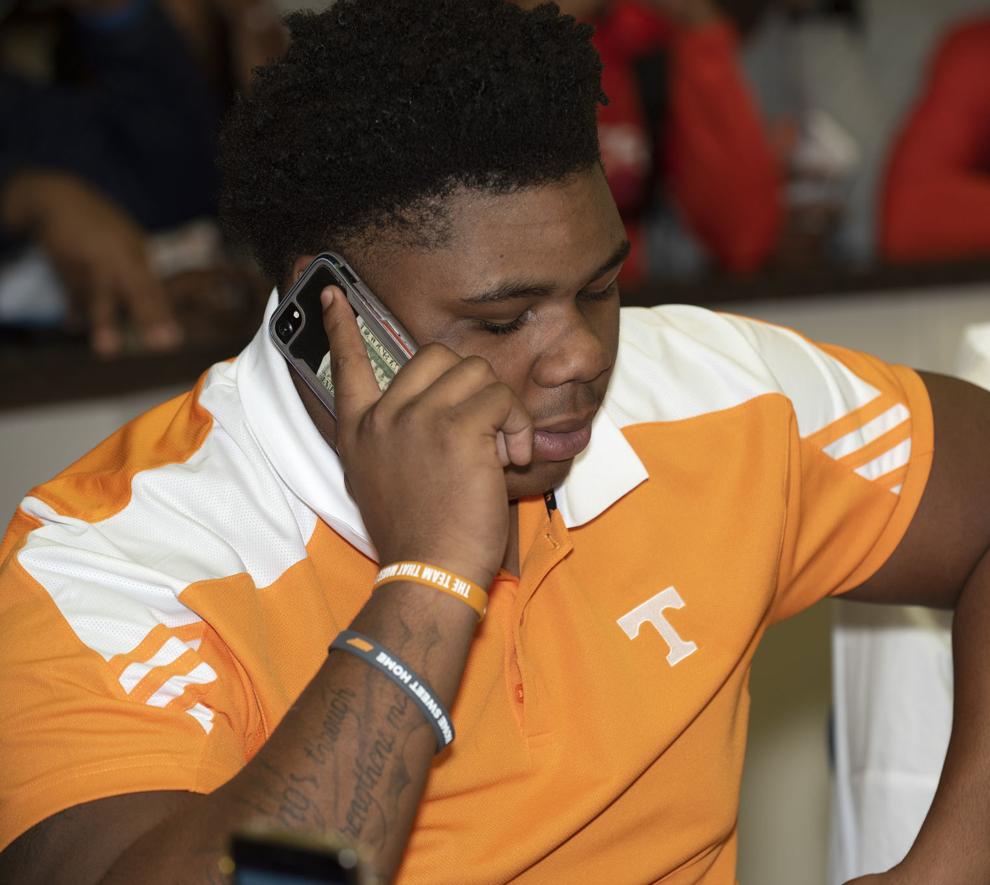 No. 11: Kevin Tyler, Ritenour, OL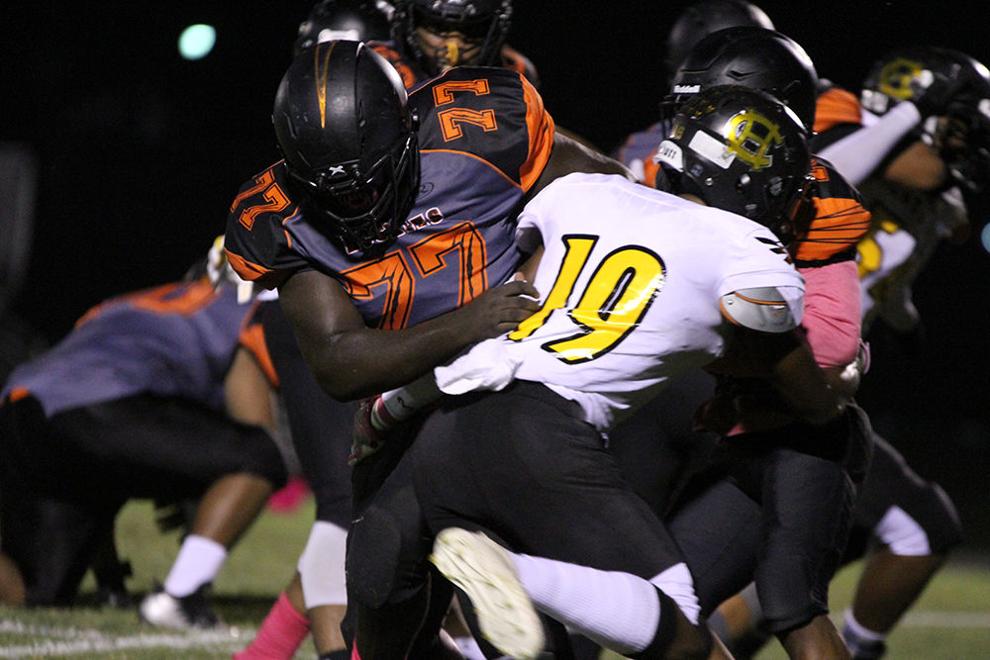 No. 12: Jalen St. John, Trinity, OL
No. 13: Kevon Billingsley, East St. Louis, DT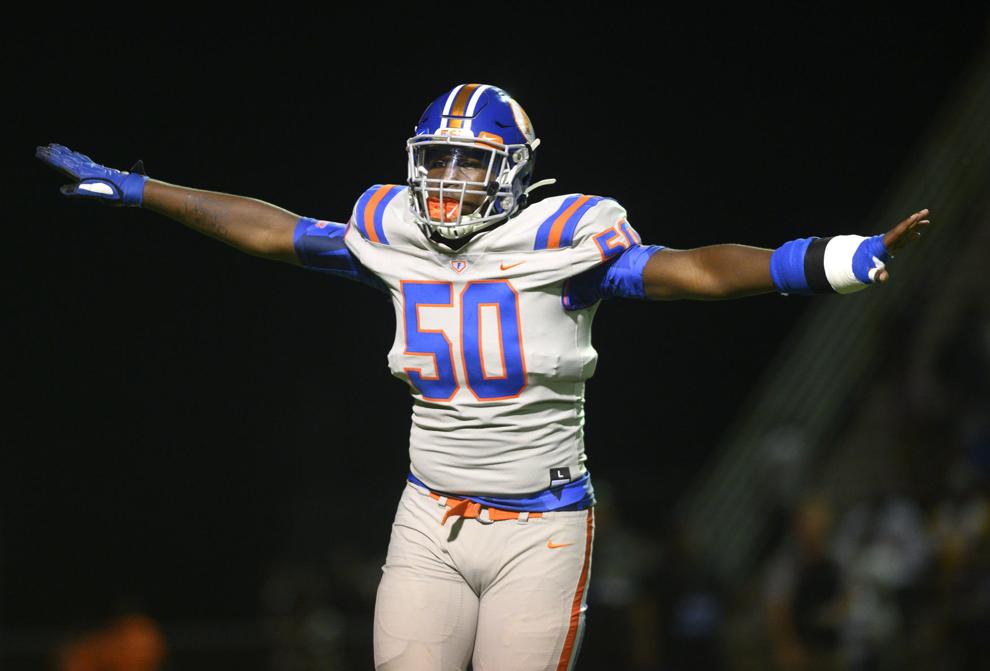 No. 14: James Frenchie, Trinity, WR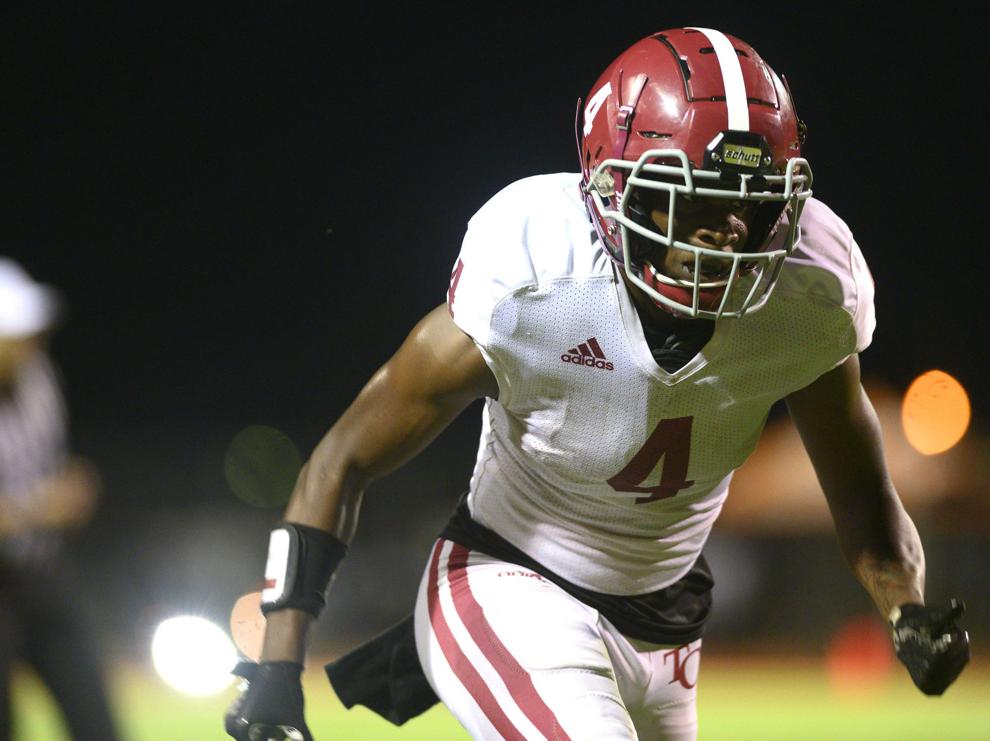 No. 15: Lawaun Powell Jr., East St. Louis, WR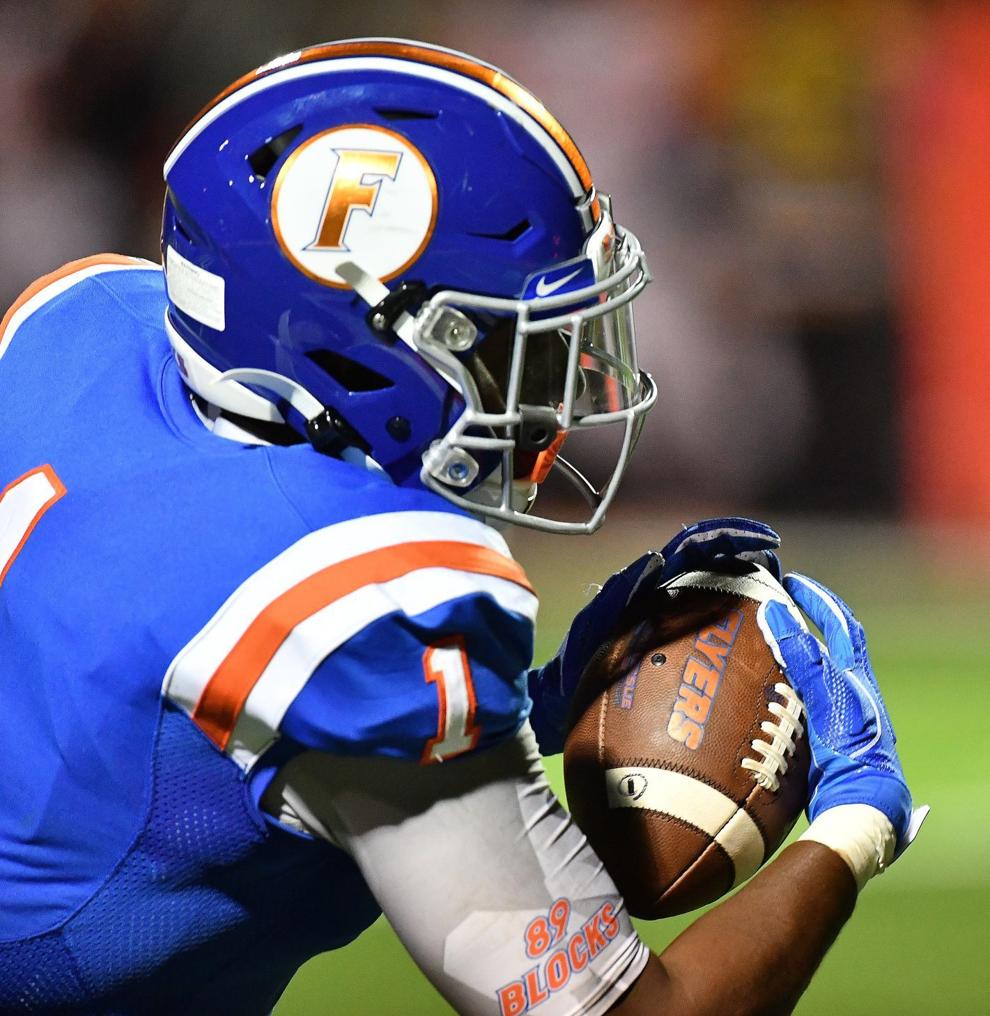 No. 23: Mekhi Hagens, Cardinal Ritter, QB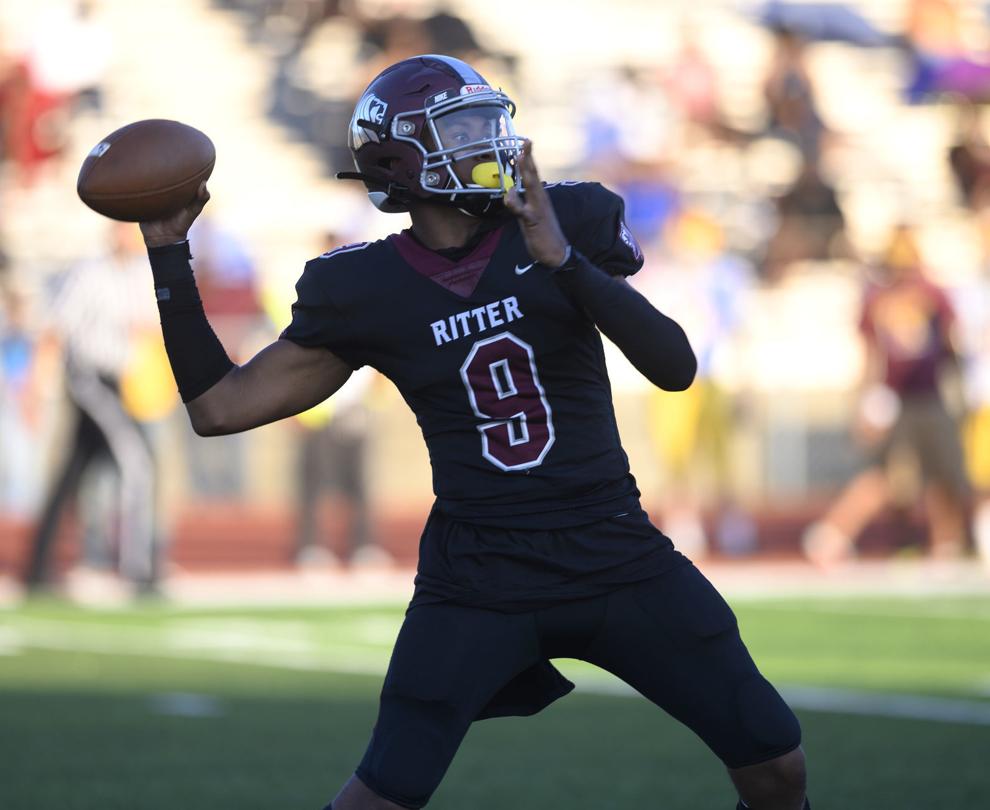 No. 19: Traevon Williams, Hazelwood West, OL
No. 17: Jay Maclin, Kirkwood, WR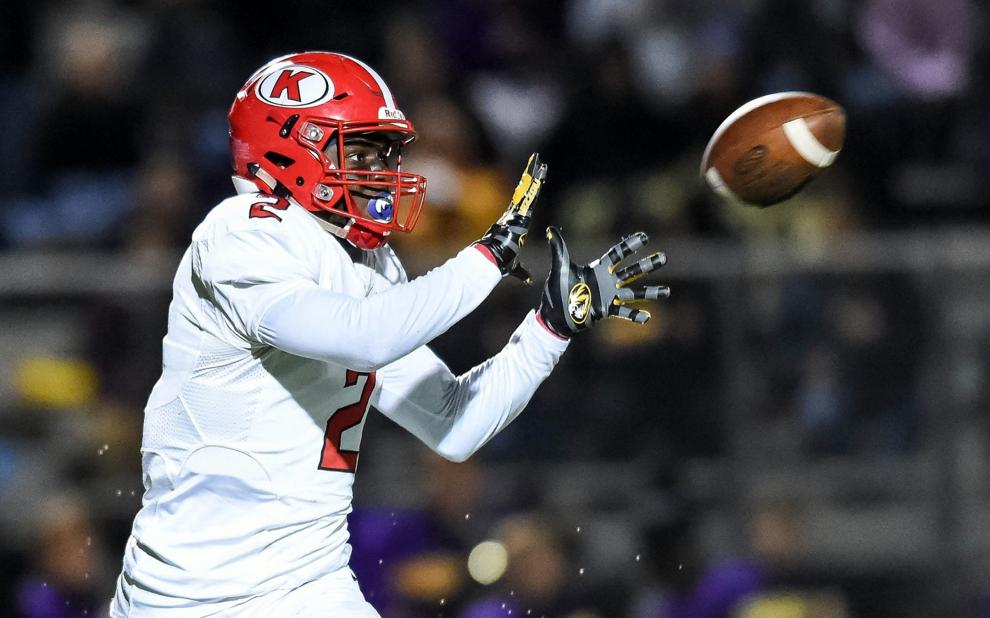 No. 18: Brady Feeney, CBC, OL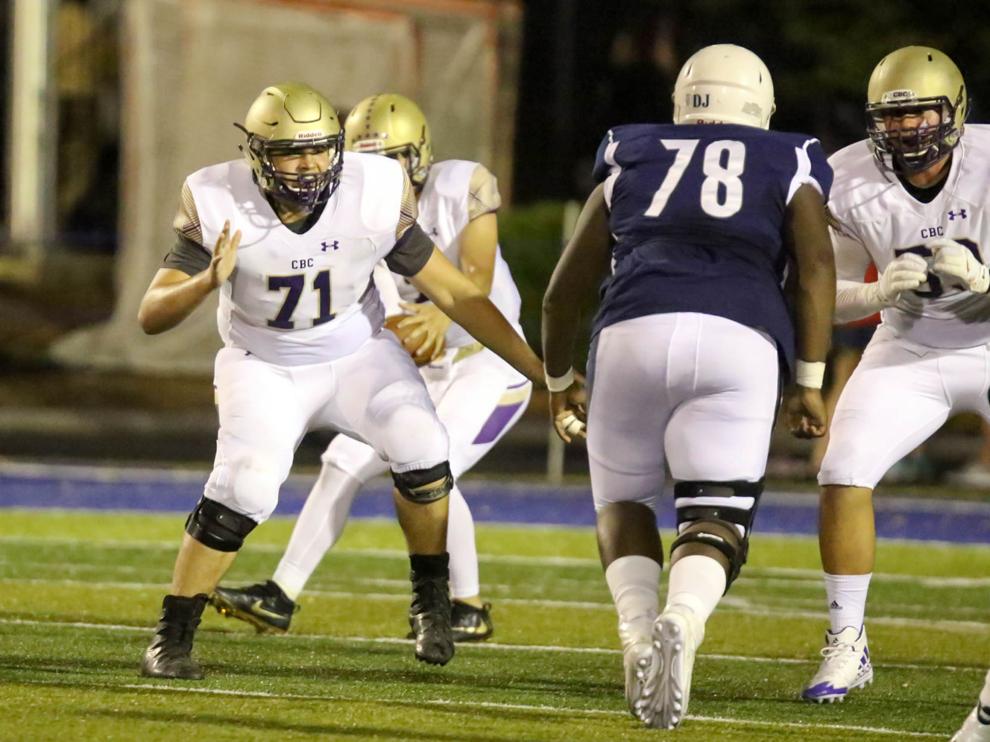 No. 21: Mitchell Walters, Mehlville, OL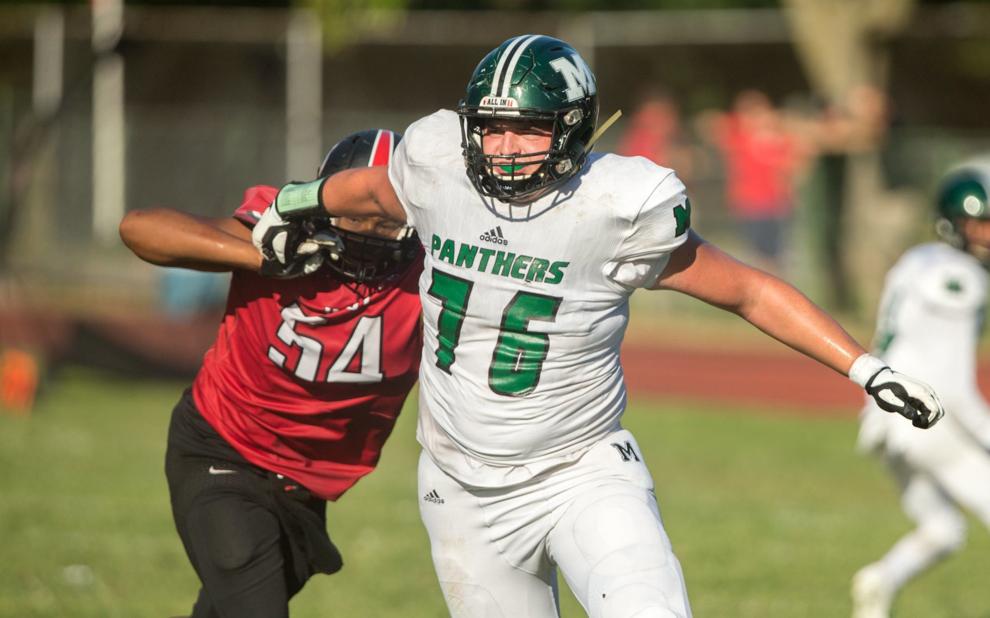 No. 20: Drake Heismeyer, Francis Howell, OL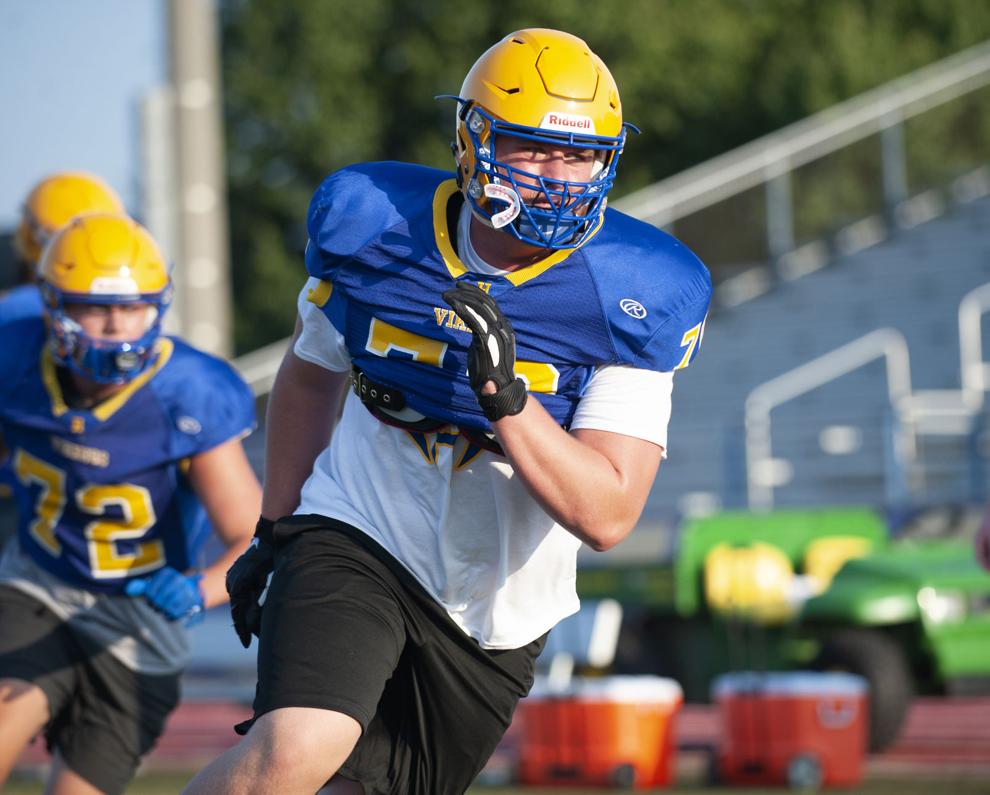 No. 22: Josh Baker, Eureka, OL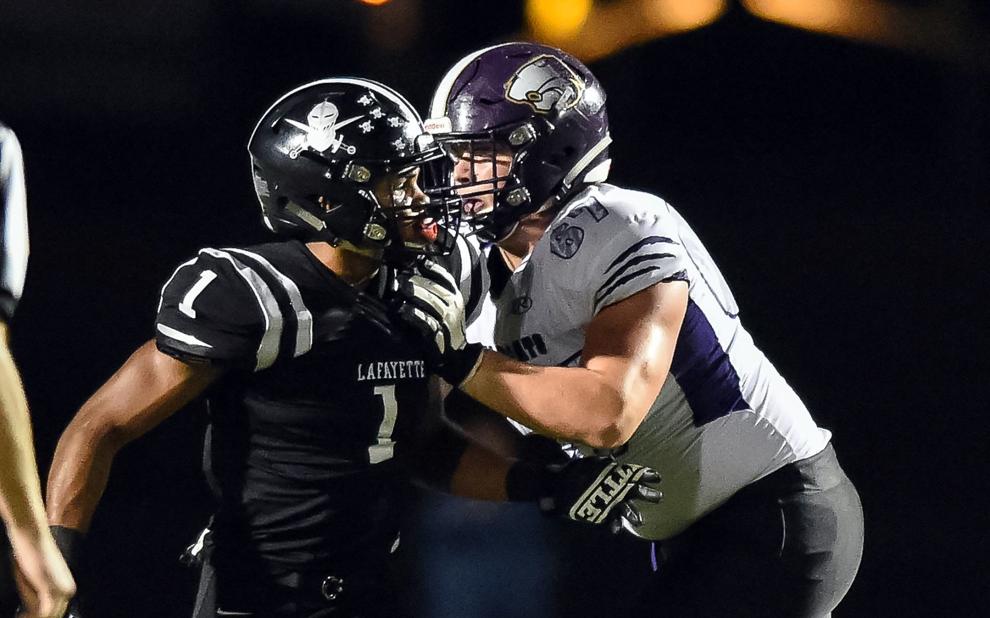 No. 24: Armon Wallace, De Smet, DT
No. 29: Demetrius Washington, Riverview Gardens, WR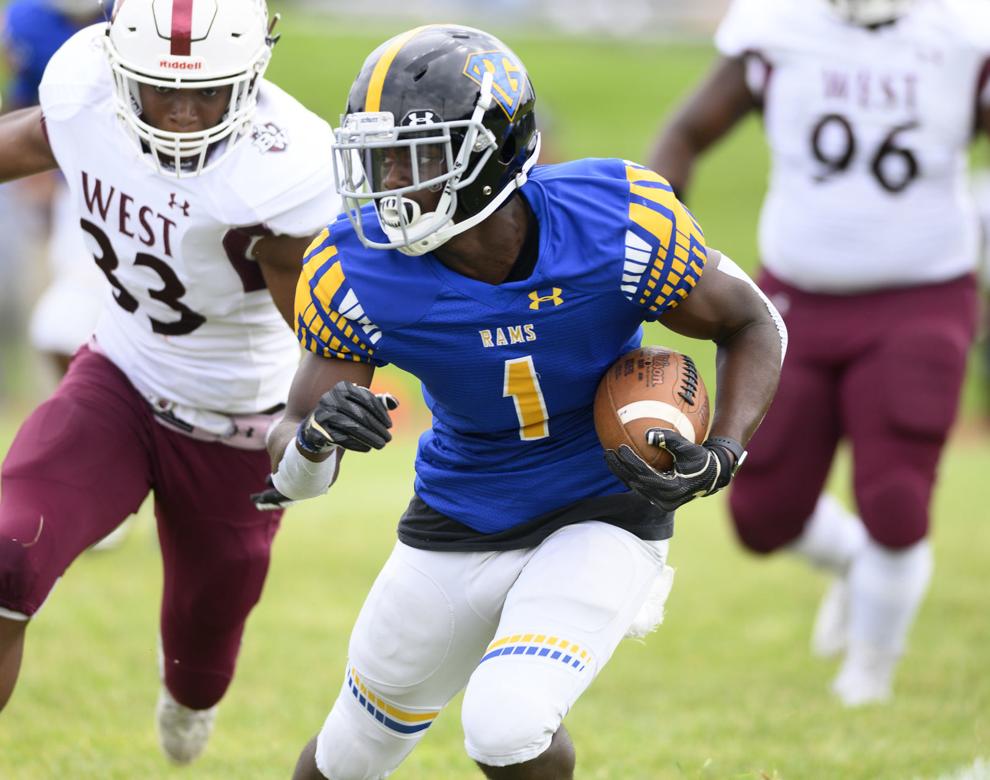 No. 25: Cam Griffin, Lutheran North, DB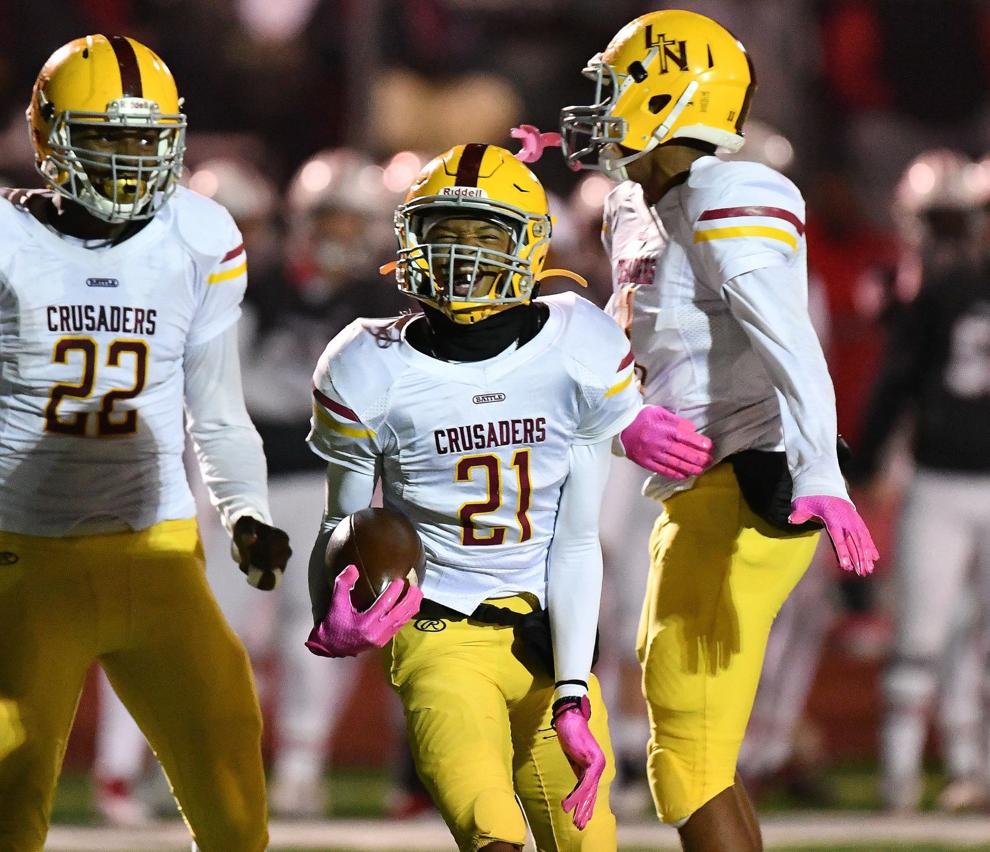 No. 16: Brady Cook, Chaminade, QB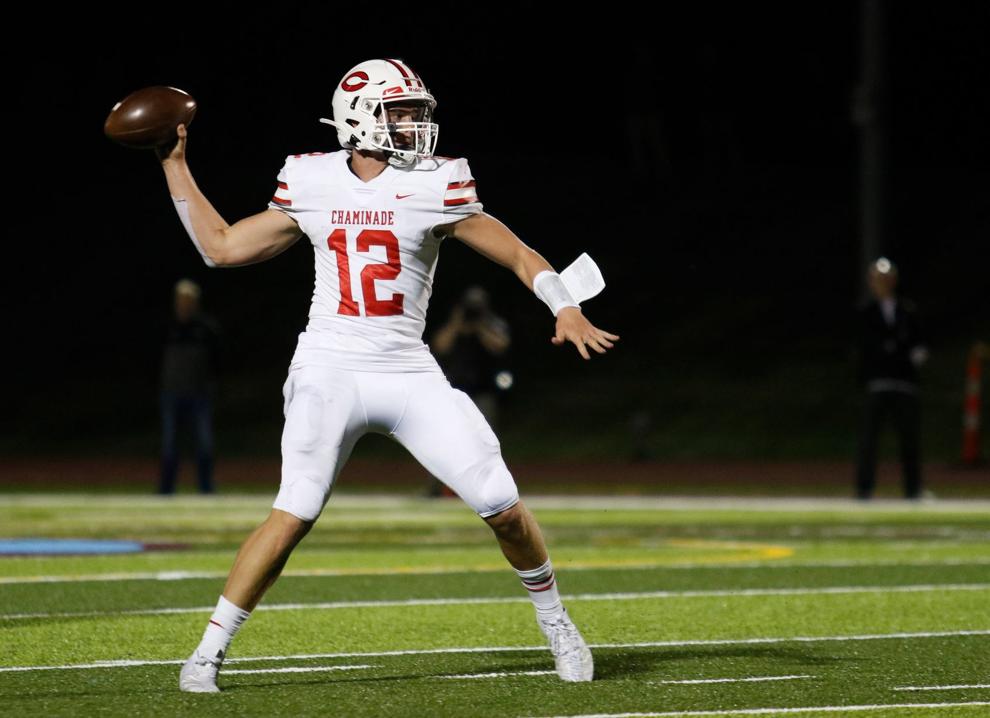 No. 26: TJ Rush, Trinity, S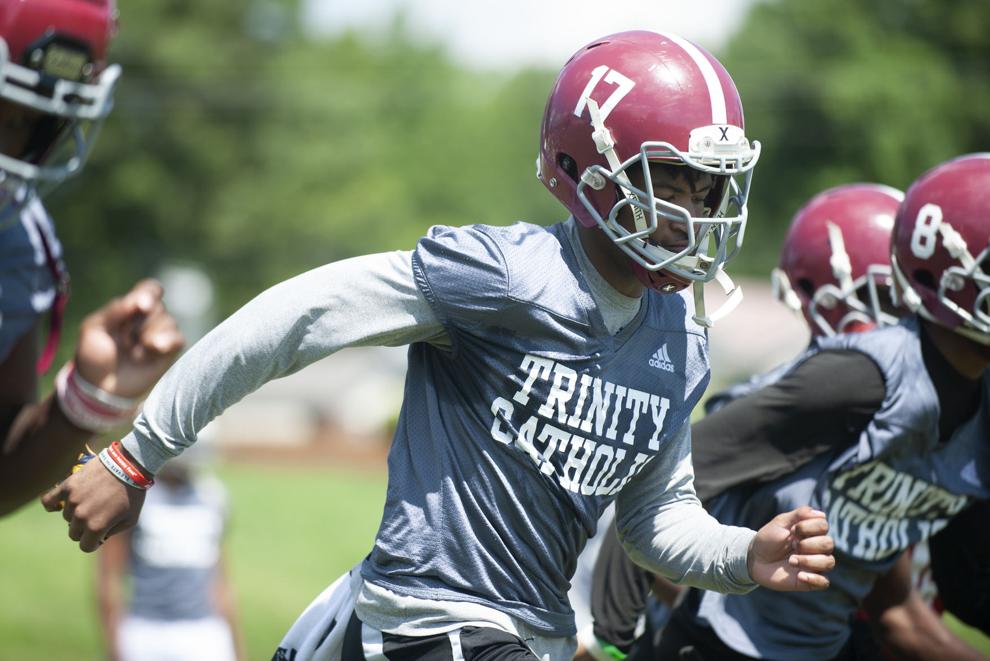 No. 28: Martez Poynter, Trinity, DL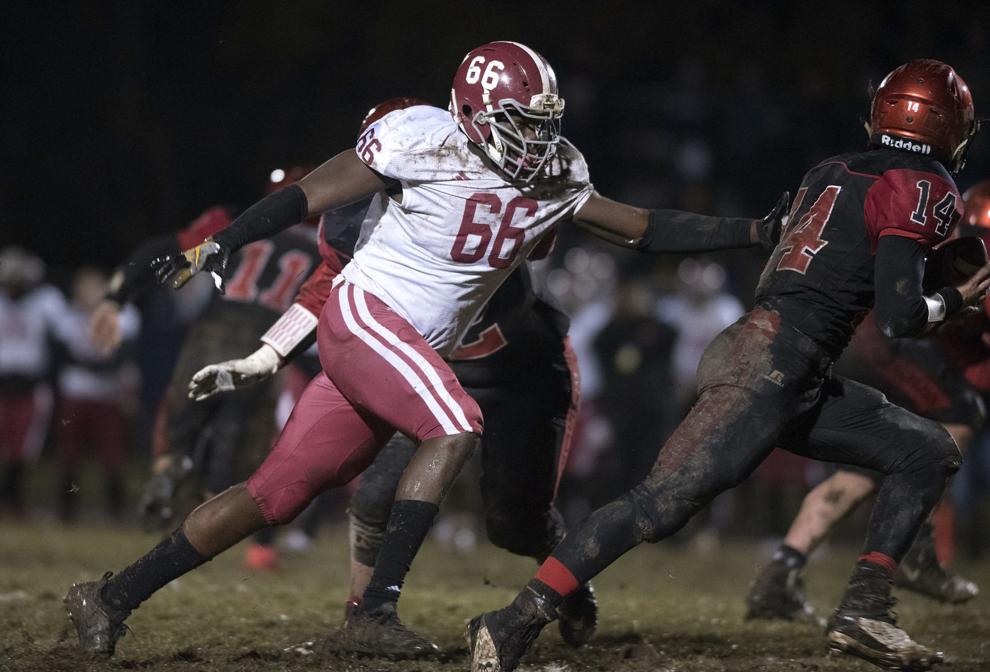 No. 27: Latrez Shelton, Cardinal Ritter, CB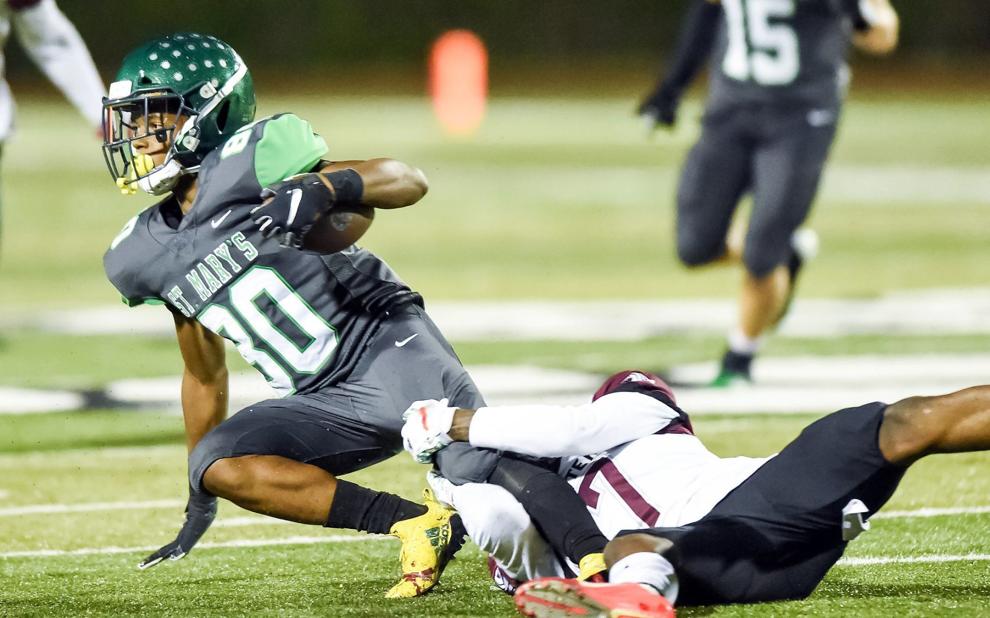 No. 30: Jake Seidel, Seckman, OL