At least not before he took a trip to the desert.
A senior defensive end and offensive tackle for the Cardinal Ritter football team, Moore hoped to wrap his recruiting process in August and focus on his senior season. But he was never able to pin down the right time for an official visit to Arizona State.
Moore promised the coaching staff he'd visit to let them make their pitch before he did anything. He intends to live up to that promise.
"I didn't want to break my word and that's a school I'm interested in," Moore said. "I want to see it before I commit."
By not verbally committing when he said he would, Moore opened the door for other schools to contact him and make their pitch. Turns out he's quite a popular fellow.
"I"ll be taking some more officials. Everybody is like, 'Joe come on down. Joe come on down. Joe come on down,'" Moore said. "I just have to know who was with me in the beginning and who is now on me, because my recruitment is back open."
The list of teams to not offer Moore might rival the number that did. Missouri, Illinois, Arizona State, Iowa, Indiana, California, Kansas State, Louisville, Minnesota, Nebraska, North Carolina, Oregon, West Virginia and Wisconsin are just a taste of who has decided the 6-foot-4 and 245-pound Moore would make a nice addition to their program.
Moore is No. 8 on the Post-Dispatch Super 30 countdown of the top high school senior prospects.
Moore, 17, has seen his recruiting profile explode over the last year. Coming out of his sophomore season, Moore had little tape and no clout on the national stage.
"He only spot played," Ritter coach Brandon Gregory said. "The film wasn't there. He didn't play a lot."
That changed last season as Moore stepped up his offseason work and grew into a more prominent role on the team. He remained on the offensive line but really showed what he could do at defensive end. He finished with 88 tackles and two sacks as the Lions were the Class 3 runner up. Now he had film and a more developed physique.
The final piece was an eye-catching performance at the United Stars Chicago showcase in March. With the various recruiting media outlets on hand, Moore did well enough to earn plaudits as the camp's "alpha dog." Though he felt more like a beta, it didn't stop the offer train from going full speed ahead.
"I thought I did all right. Two days later I see my name in headlines. 'Joe Moore this, Joe Moore that.' I thought, 'Dang, I did that good?,'" Moore said. "Another week later a couple offers started coming in and that's when I knew I could really do this. They were done sleeping on me. Then they were all after me."
For those in the know it would be hard to sleep on Moore. He comes from good football stock. His father, Joe Moore Jr., was the University of Missouri's all-time leading rusher when he graduated in 1971. The Chicago Bears chose him with the 11th pick in the first round of the NFL draft that year. Moore Jr. was inducted into the Mizzou Hall of Fame in 1995.
With that sterling resume people often assume Moore's family lives a lavish life. His father went to the league, that's how you get rich, right?
"Not at all. It's a regular life, we're a regular family to me," Moore said. "To me he's just Dad. That's what I've grown up with, the same person I see every day."
Moore is not the same person he used to be. His vigilance in the weight room and on the practice field helped him become a better version of himself. A version that holds its own against some of the best in the nation.
"I think the light switch came on," Gregory said. "He's always had the size and tools but lifting the weights, building that confidence and when he went to the camps he belonged."
Part of life as a high-level recruit is your opponents doing things to minimize your impact. Moore will draw plenty of attention from opposing offensive lines and running backs as they try to keep him from blowing up their quarterback. He's going to be double teamed. Running backs are going to chip him when their team drops back to pass. Moore will have the spotlight on him all fall. It's something he'll deal with because that's all he can do.
"I always did want this. It wasn't easy. I've had to work hard obviously," Moore said. "Now that I'm in the position, I'm thankful. I'm blessed to be in this position."
2019-20 Post-Dispatch preseason Super 30 countdown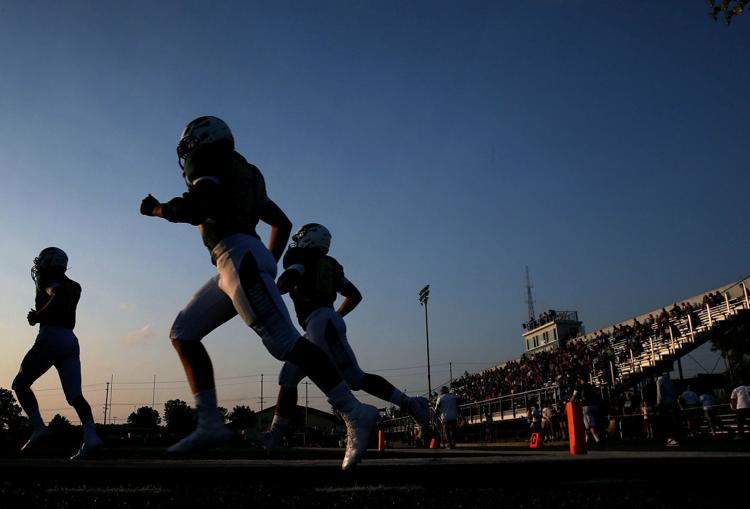 No. 1: Teriyon Cooper, Pattonville, ATH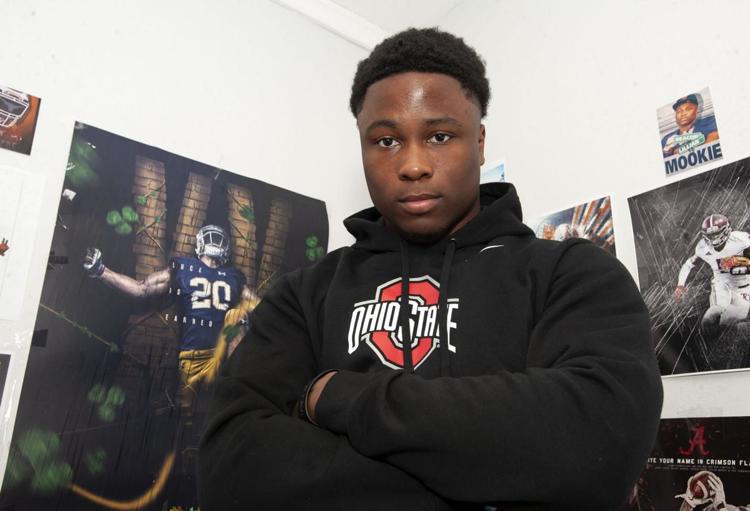 No. 2: Antonio Doyle, Lutheran North, LB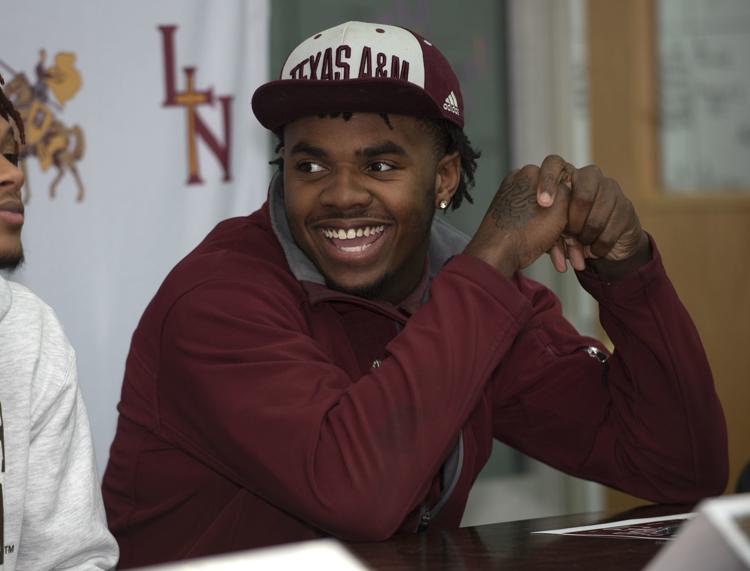 No. 3: Jordan Johnson, De Smet, WR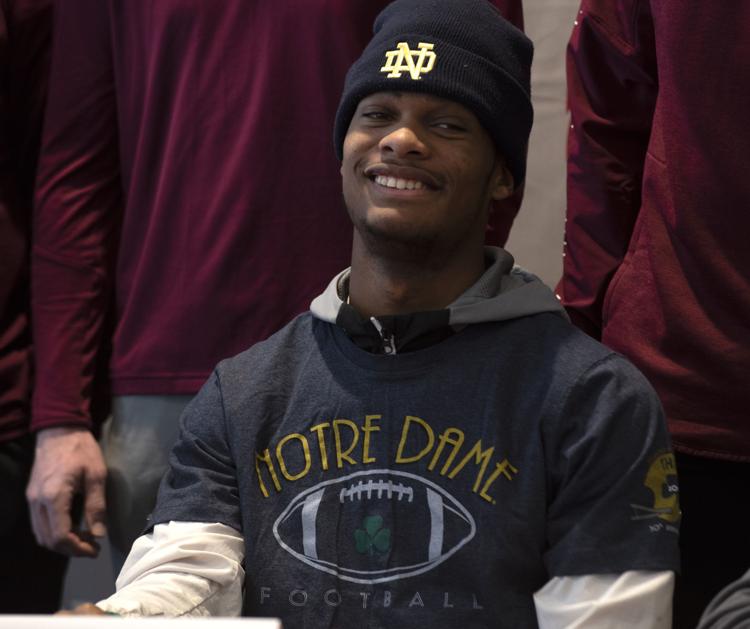 No. 4: Antonio Johnson, East St. Louis, S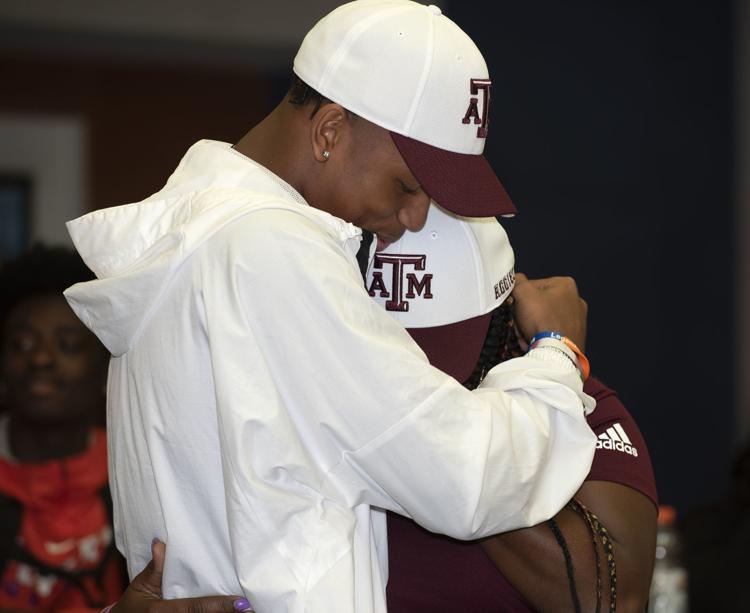 No. 5: Itayvion Brown, Lutheran North, WR/LB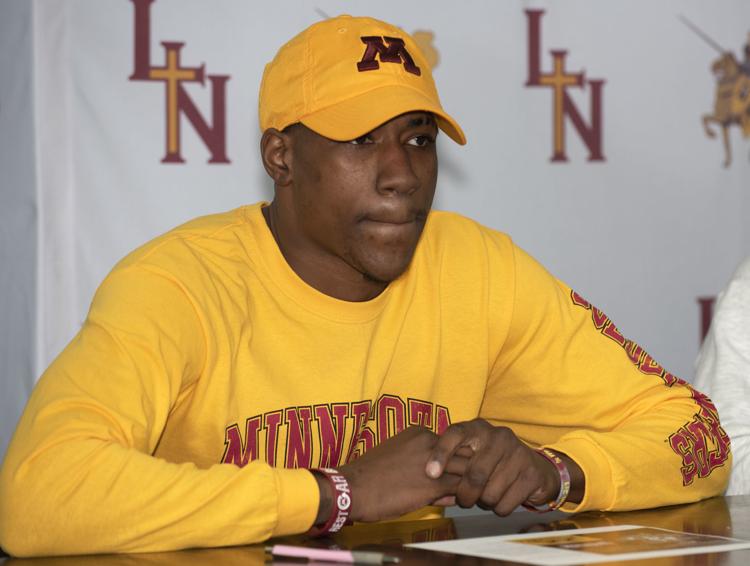 No. 6: Reggie Love, Trinity, RB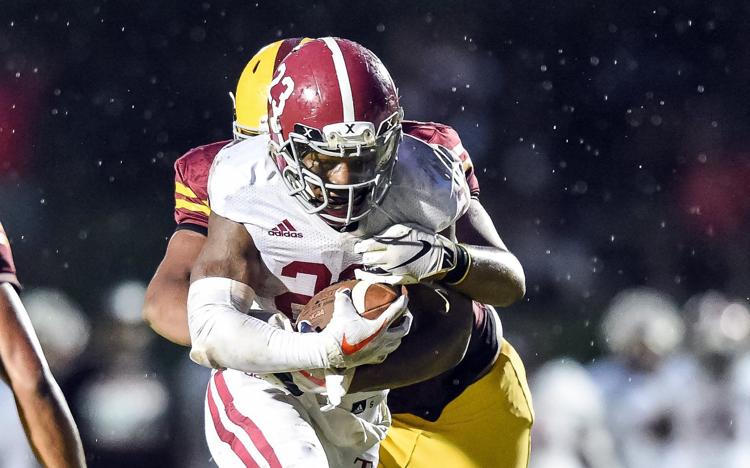 No. 7: Noah Arinze, Webster Groves, DE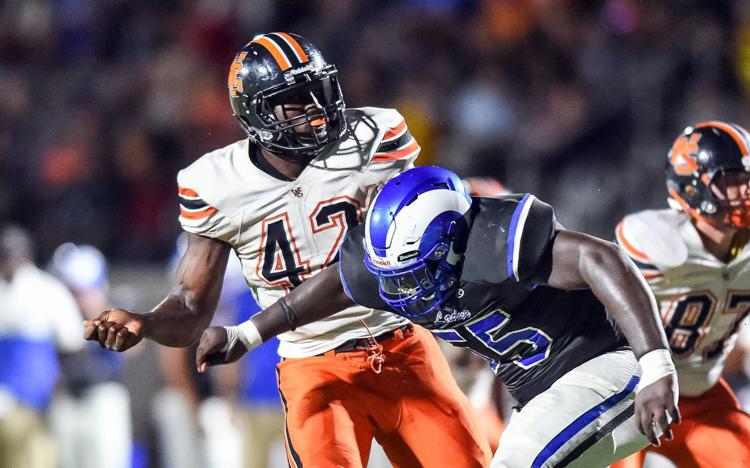 No. 8: Joe Moore III, Cardinal Ritter, DE
No. 9: Lanell Carr, De Smet, LB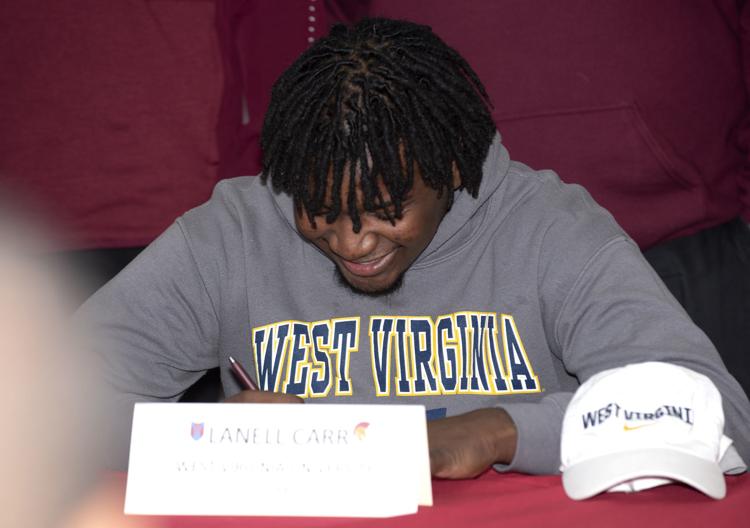 No. 10: Javontez Spraggins, East St. Louis, OL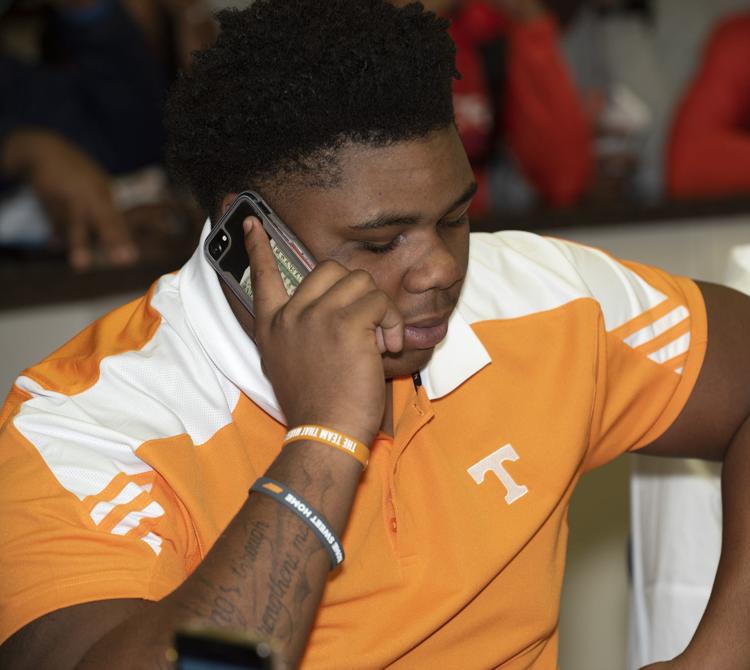 No. 11: Kevin Tyler, Ritenour, OL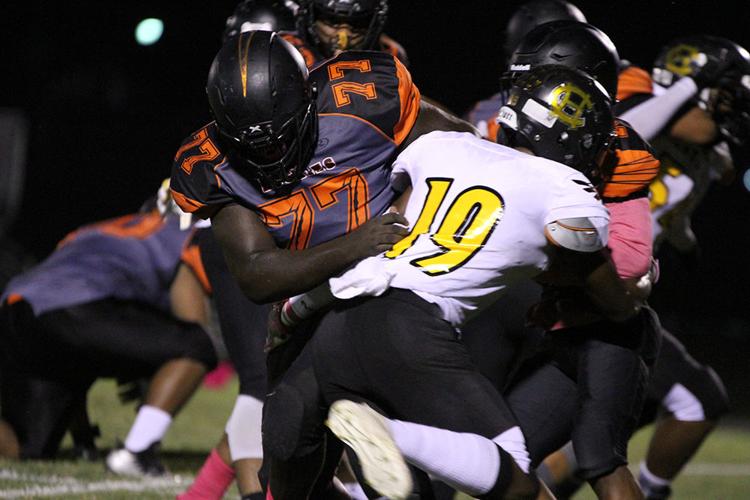 No. 12: Jalen St. John, Trinity, OL
No. 13: Kevon Billingsley, East St. Louis, DT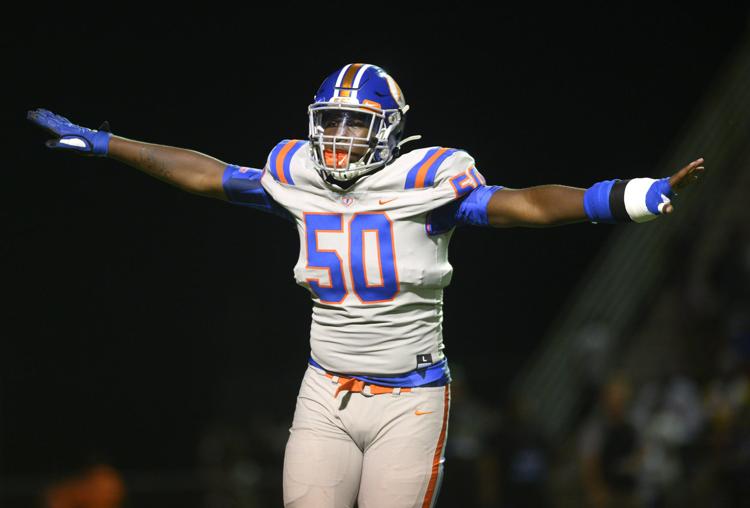 No. 14: James Frenchie, Trinity, WR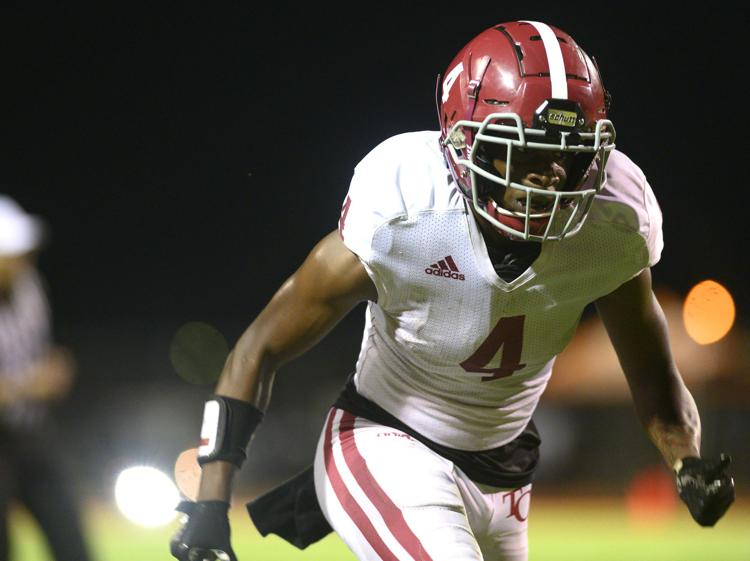 No. 15: Lawaun Powell Jr., East St. Louis, WR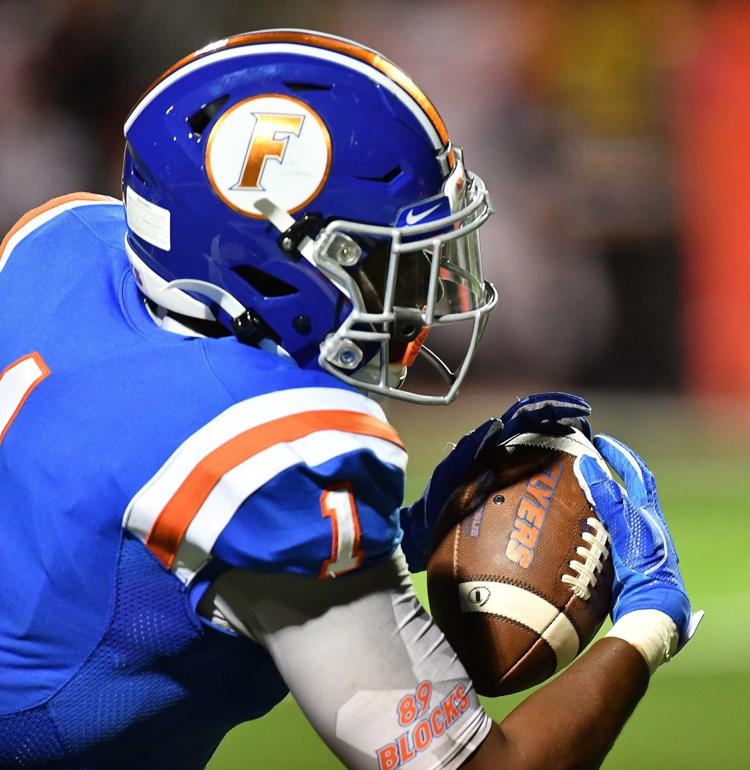 No. 23: Mekhi Hagens, Cardinal Ritter, QB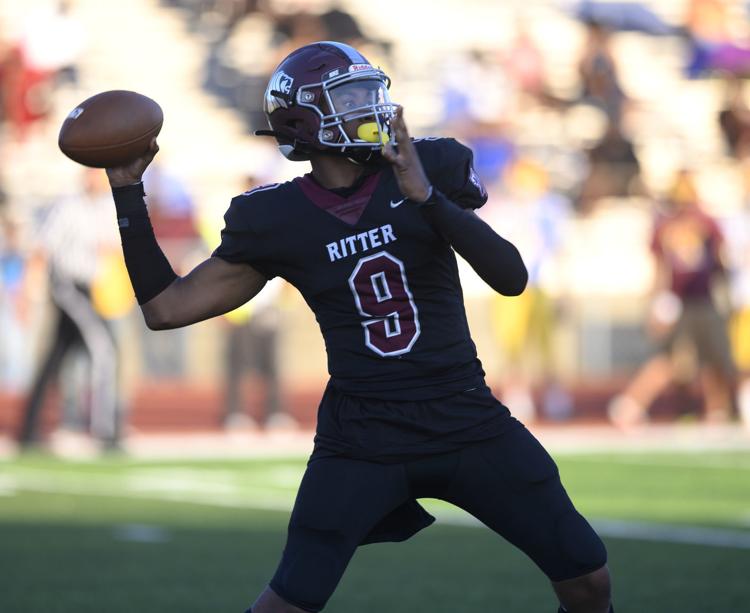 No. 19: Traevon Williams, Hazelwood West, OL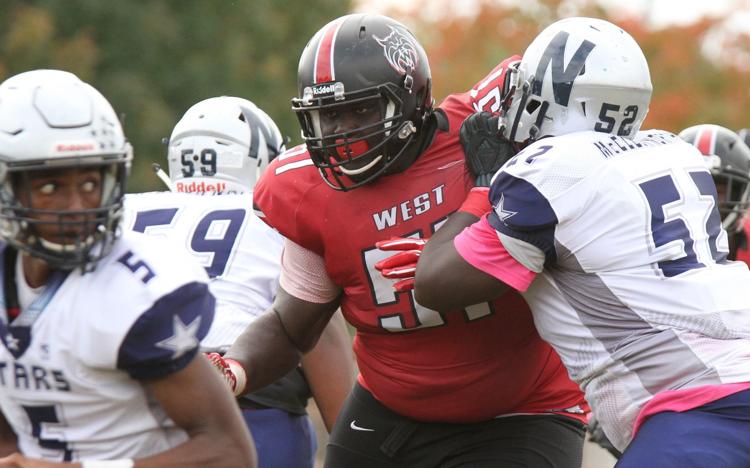 No. 17: Jay Maclin, Kirkwood, WR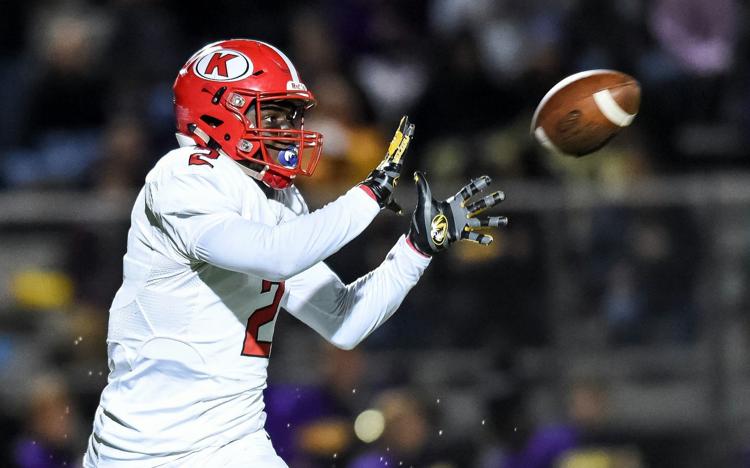 No. 18: Brady Feeney, CBC, OL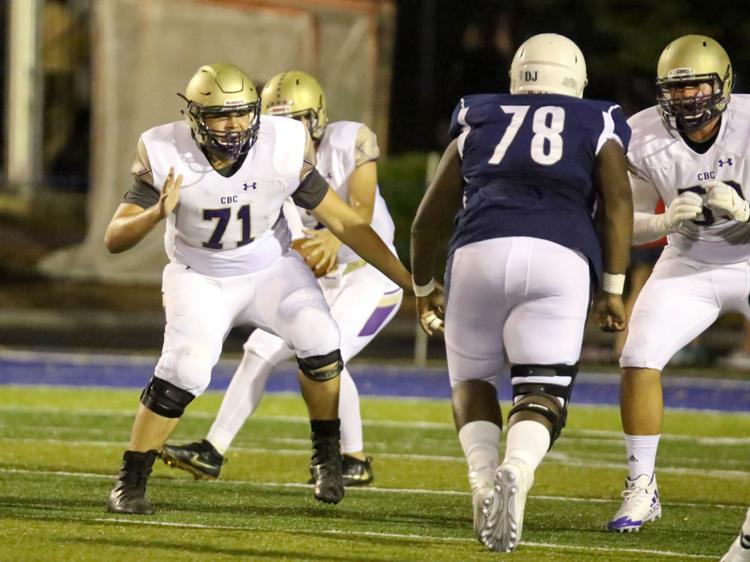 No. 21: Mitchell Walters, Mehlville, OL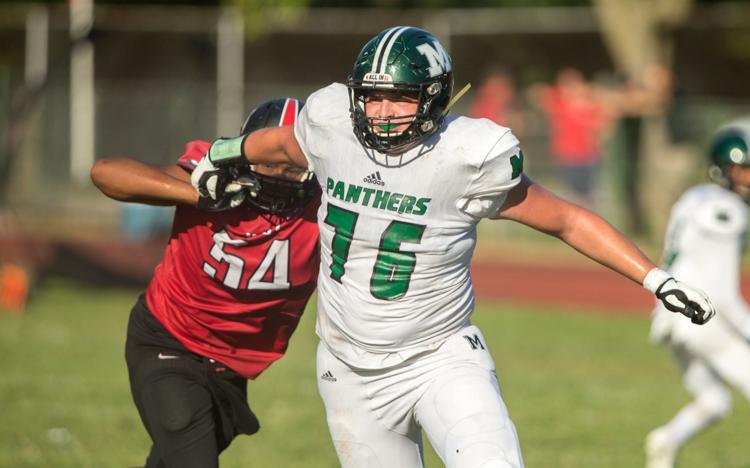 No. 20: Drake Heismeyer, Francis Howell, OL
No. 22: Josh Baker, Eureka, OL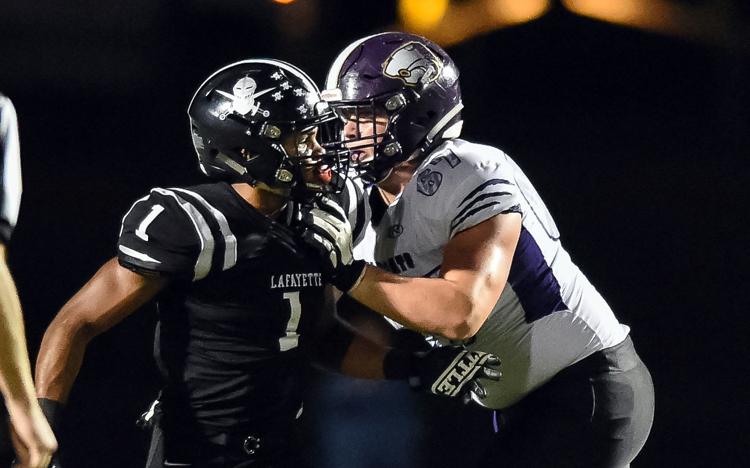 No. 24: Armon Wallace, De Smet, DT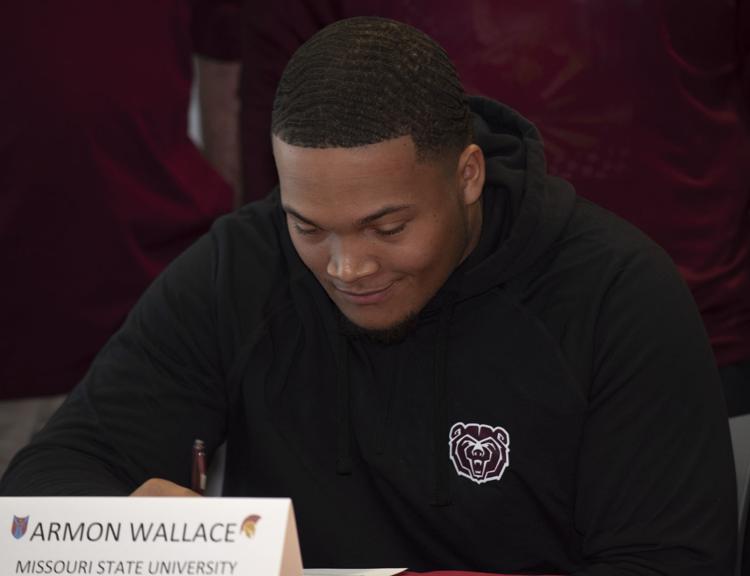 No. 29: Demetrius Washington, Riverview Gardens, WR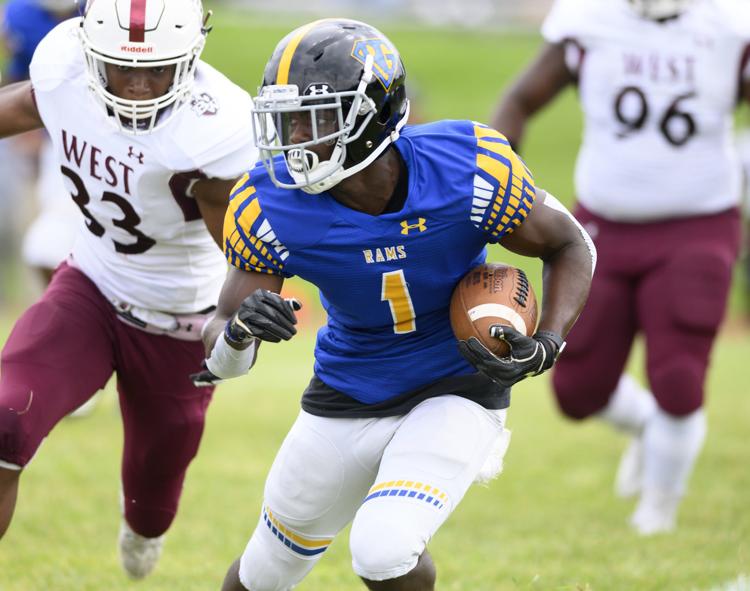 No. 25: Cam Griffin, Lutheran North, DB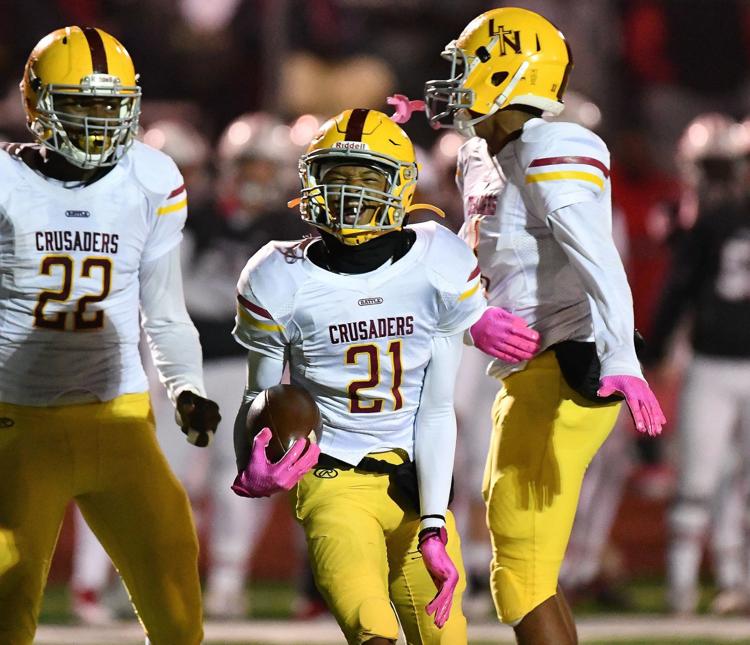 No. 16: Brady Cook, Chaminade, QB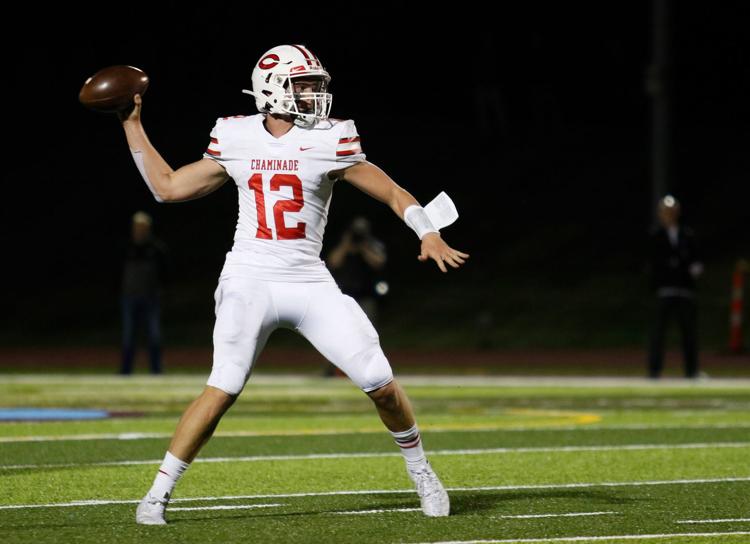 No. 26: TJ Rush, Trinity, S
No. 28: Martez Poynter, Trinity, DL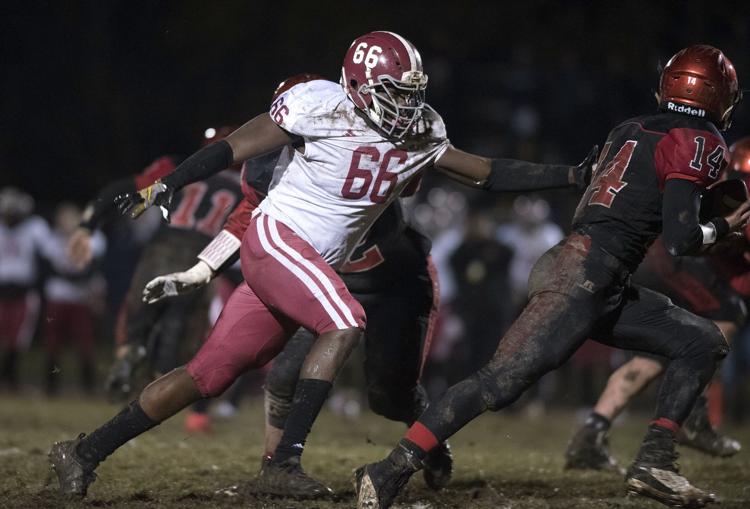 No. 27: Latrez Shelton, Cardinal Ritter, CB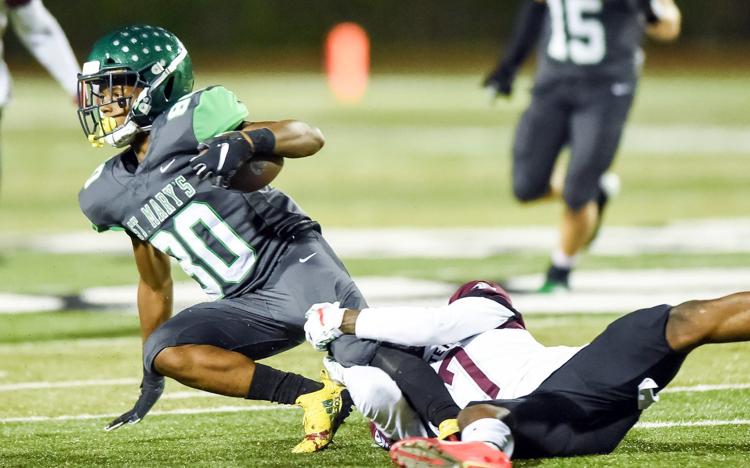 No. 30: Jake Seidel, Seckman, OL