Latrez Shelton was looking for any path he could take to get on the field.
A wide receiver at Cardinal Ritter, Shelton took a look at the guys in front of him and had a hard decision to make. He could wait for his turn behind standouts like Jameson Williams, Cam Coleman and Luther Burden, or he could try something new.
Shelton decided that instead of catching passes he'd break them up. Despite never playing the position before in his young life, Shelton wanted to try his hand at defensive back.
It was one of the best decisions he's ever made.
The 6-foot-1 and 175-pound Shelton is No. 29 on the Post-Dispatch Super 30 list of high school senior football recruits.
Long and fast, Shelton quickly earned the trust and respect of his coaches as Ritter skipper Brandon Gregory felt confident enough to deploy him as a starter in a matter of weeks. Soon, Shelton was a vital part of the defense that allowed Gregory to play with the lineup to get the best results.
"When Latrez developed I was able to move (Western Michigan freshman) Keith Jones over to a safety spot," Gregory said. "It gave our backfield more depth."
If there were significant hurdles to learning his new position, Shelton's tape didn't show them. Following a junior season that saw him finish with 35 tackles, two interceptions and help the Lions to a Class 3 runner-up finish, college coaches came calling. Shelton went from no interest at the next level to 11 scholarship offers that included Illinois State, Kent State, San Diego State, Southeast Missouri State, Southern Miss, Tennessee-Martin and Western Michigan.
Shelton, 17, verbally committed to South Dakota in late June and hasn't looked back.
"Moving to (defensive back) worked out for the team and it worked out for me," Shelton said.
Shelton didn't readily share that he was a converted wide receiver when talking with coaches. He kept that close to the vest and when he would subsequently showcase those skills it only improved his recruiting stock.
"A lot of coaches didn't know that," he said with a smile.
When Shelton opened preseason practice a year ago he had no idea what he was getting himself into by switching sides of the ball. Now he has some knowledge and experience of how to play the position and has earned high praise from Gregory, who was a defensive back at the University of New Mexico after his time at Parkway Central.
"He's my cover guy who's going to cover the other team's best receiver," Gregory said.
The biggest adjustment for Shelton is that he has a handle on what he's doing and full faith in his talents. Trying something for the first, second or even 30th time can make someone doubt their abilities. The more reps he took as a junior and then the work he put in over the winter, spring and summer have Shelton poised to finish his high school career at the peak of his powers.
"The light bulb came on and with it came confidence," Gregory said. "He wasn't even playing (defensive back) or know what school he was going to. A year later he's a starting (defensive back) and committed to a school to play at the next level."
Shelton could have been content to sit behind a stable of standouts and never see the field. Instead he took the tougher road and now his dream of college football is all but a reality. It wasn't easy but Shelton said without hesitation that it was worth it.
"It was hard but hard work pays off," Shelton said. "I worked hard for it and I got what I deserved."
2019-20 Post-Dispatch preseason Super 30 countdown
2019-20 Post-Dispatch preseason Super 30 countdown
No. 1: Teriyon Cooper, Pattonville, ATH
No. 2: Antonio Doyle, Lutheran North, LB
No. 3: Jordan Johnson, De Smet, WR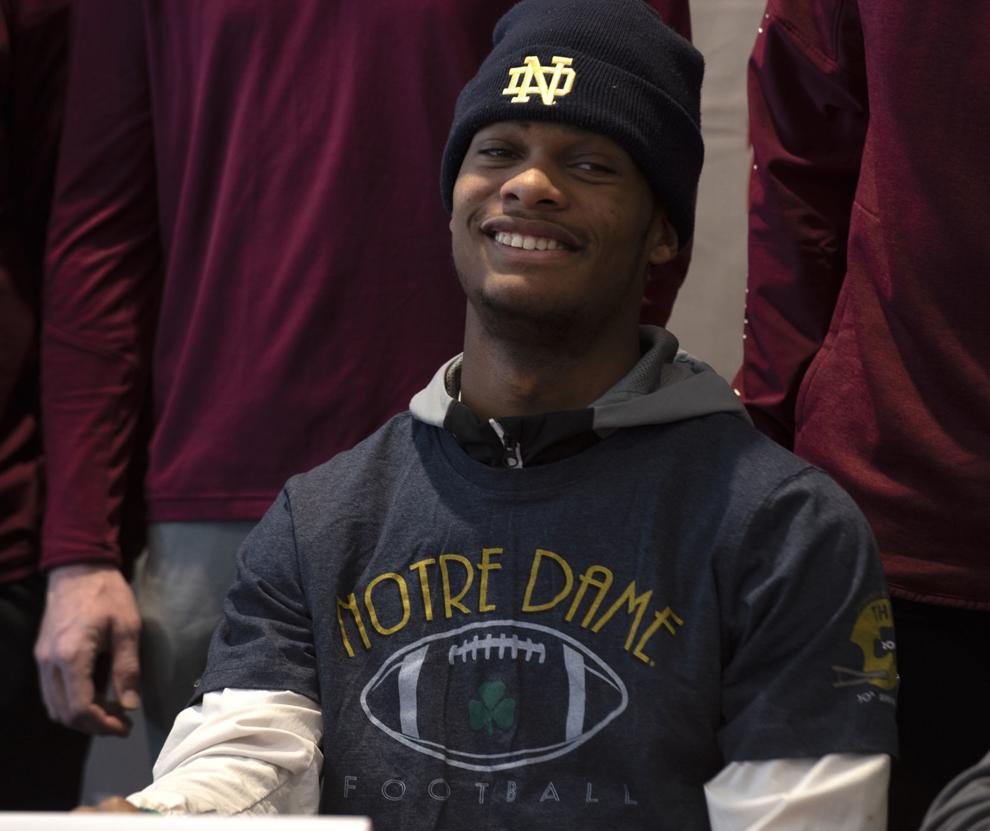 No. 4: Antonio Johnson, East St. Louis, S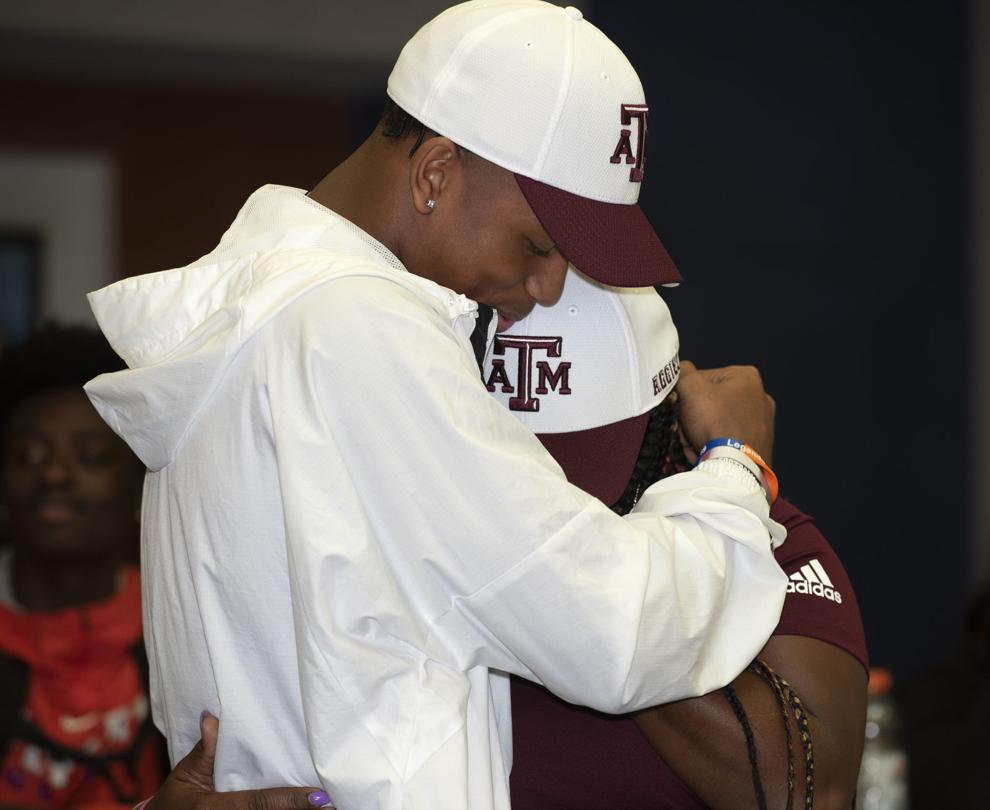 No. 5: Itayvion Brown, Lutheran North, WR/LB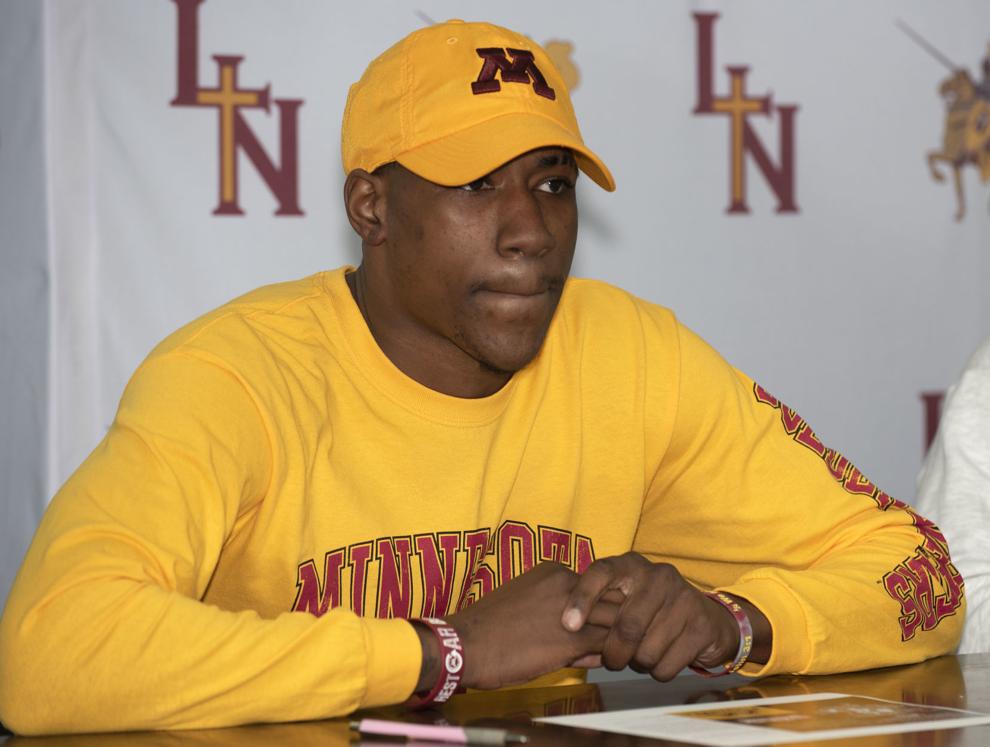 No. 6: Reggie Love, Trinity, RB
No. 7: Noah Arinze, Webster Groves, DE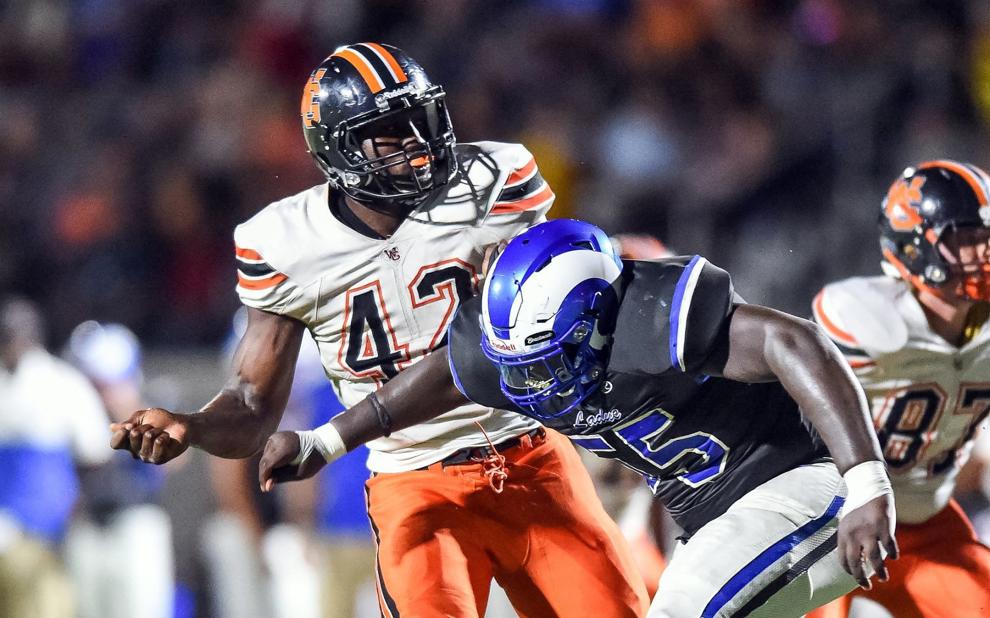 No. 8: Joe Moore III, Cardinal Ritter, DE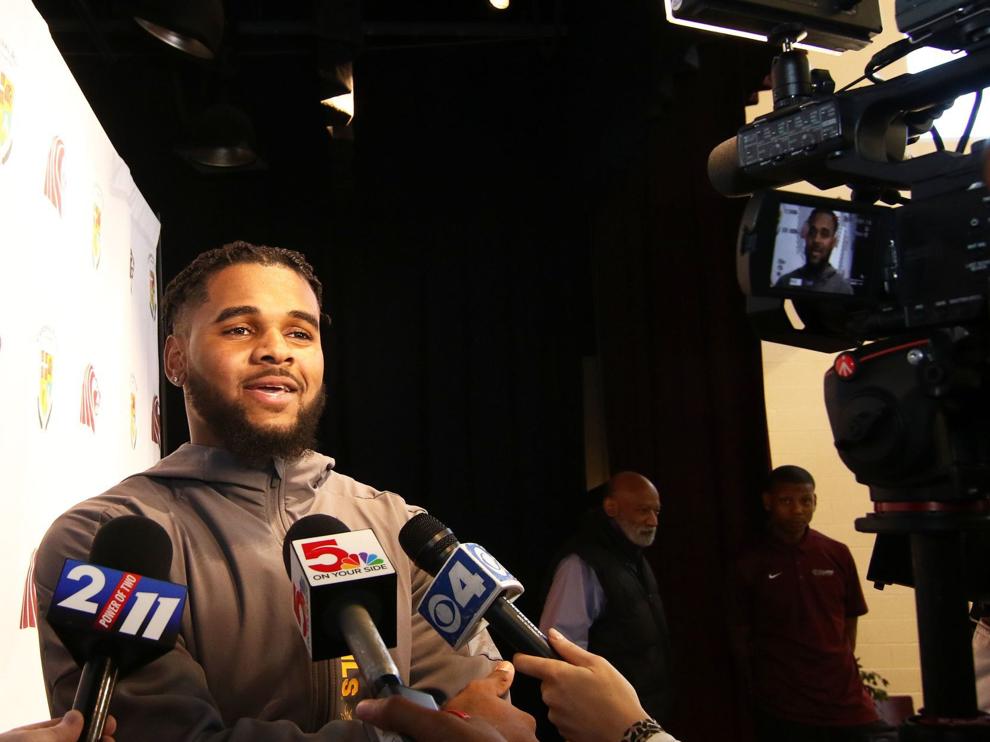 No. 9: Lanell Carr, De Smet, LB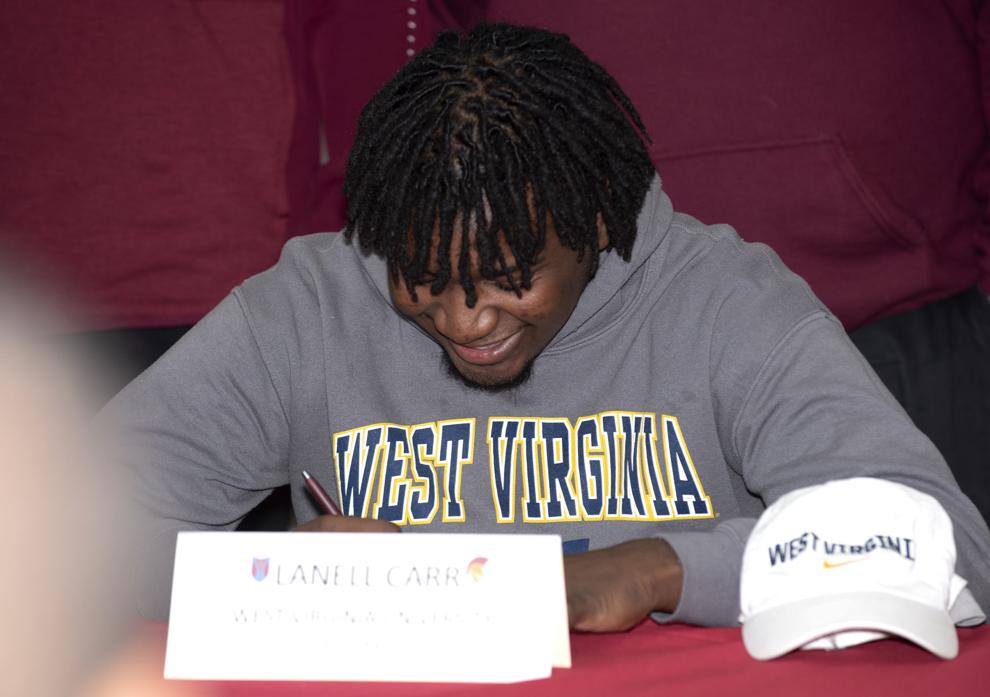 No. 10: Javontez Spraggins, East St. Louis, OL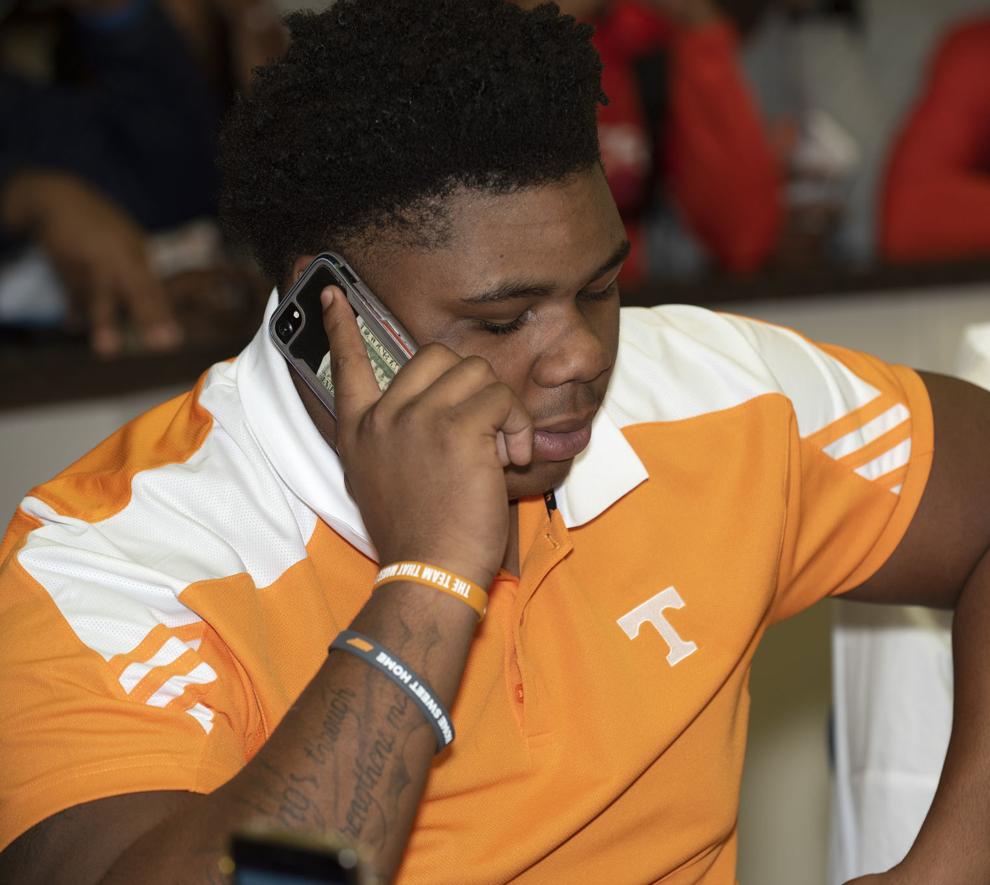 No. 11: Kevin Tyler, Ritenour, OL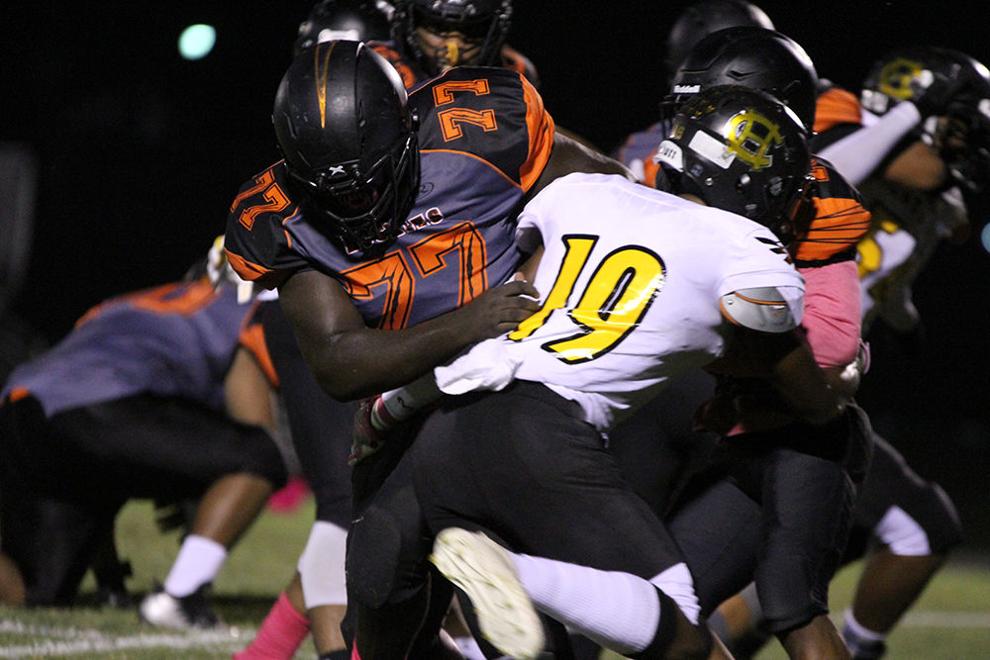 No. 12: Jalen St. John, Trinity, OL
No. 13: Kevon Billingsley, East St. Louis, DT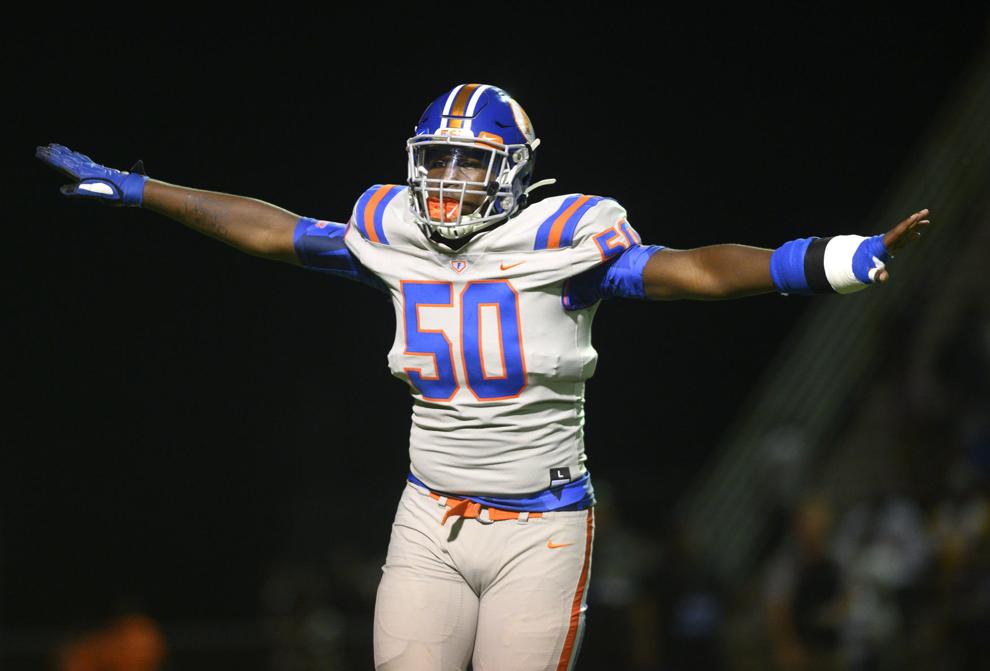 No. 14: James Frenchie, Trinity, WR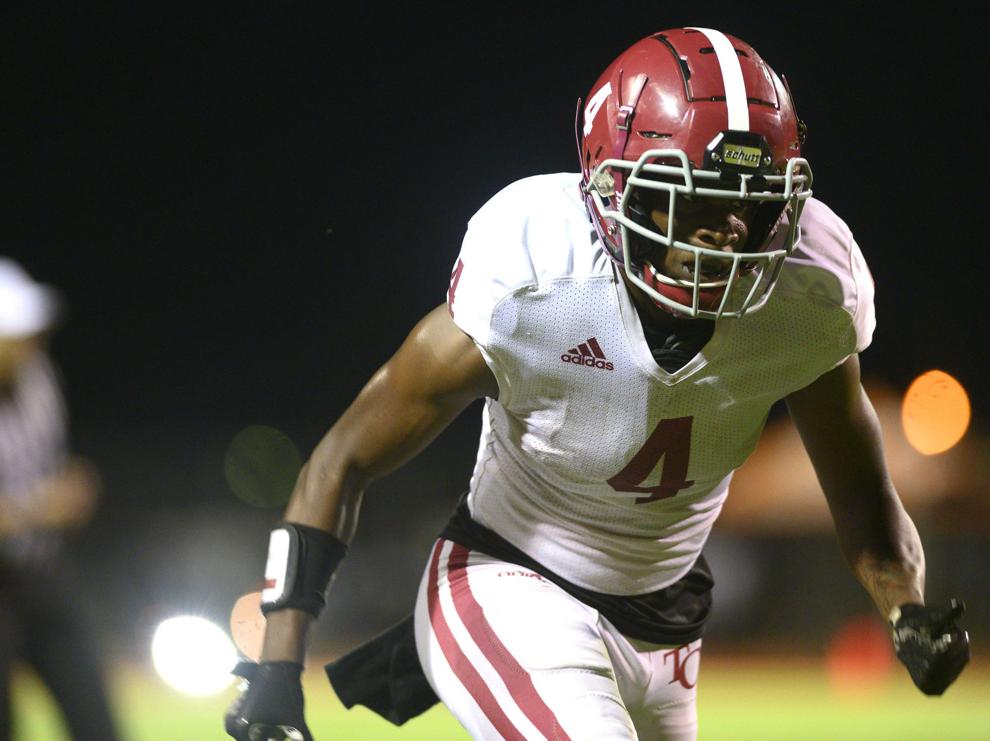 No. 15: Lawaun Powell Jr., East St. Louis, WR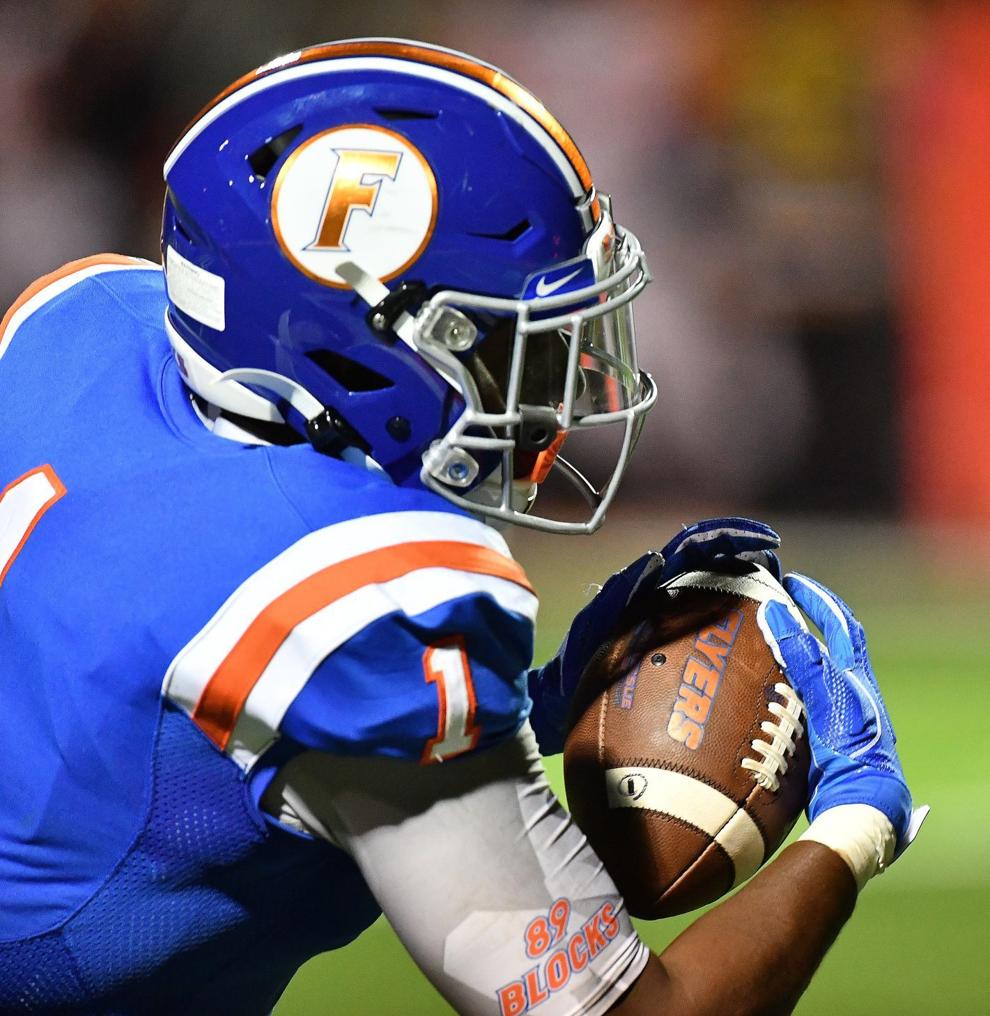 No. 23: Mekhi Hagens, Cardinal Ritter, QB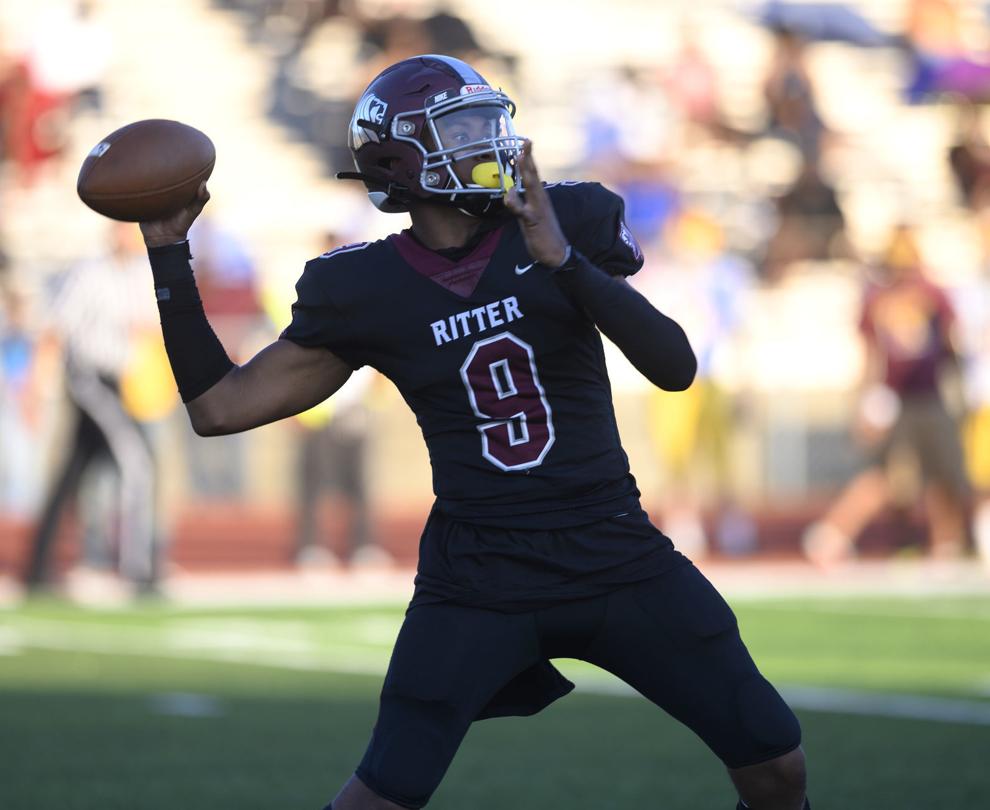 No. 19: Traevon Williams, Hazelwood West, OL
No. 17: Jay Maclin, Kirkwood, WR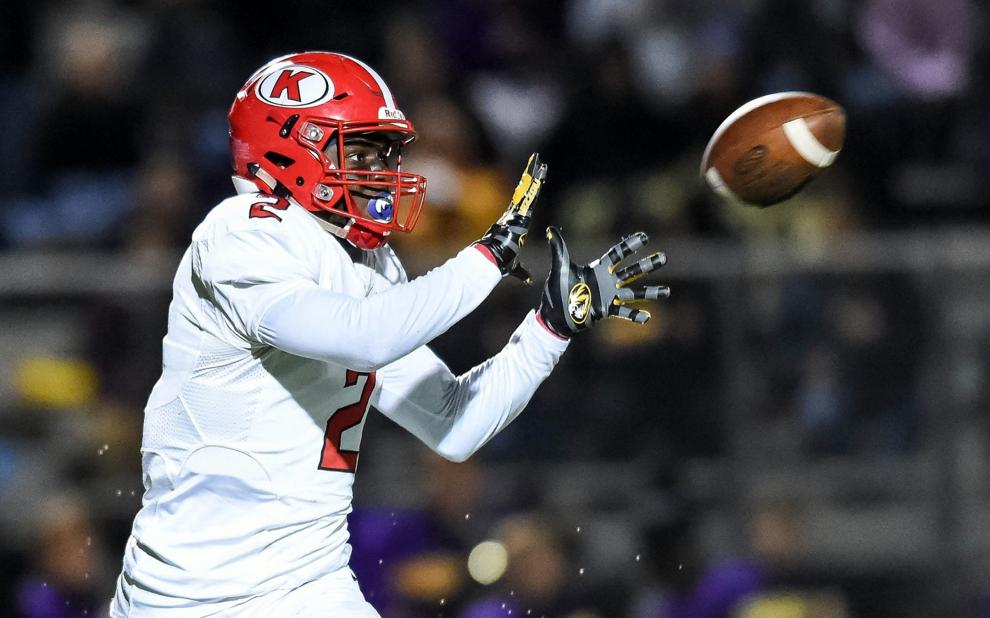 No. 18: Brady Feeney, CBC, OL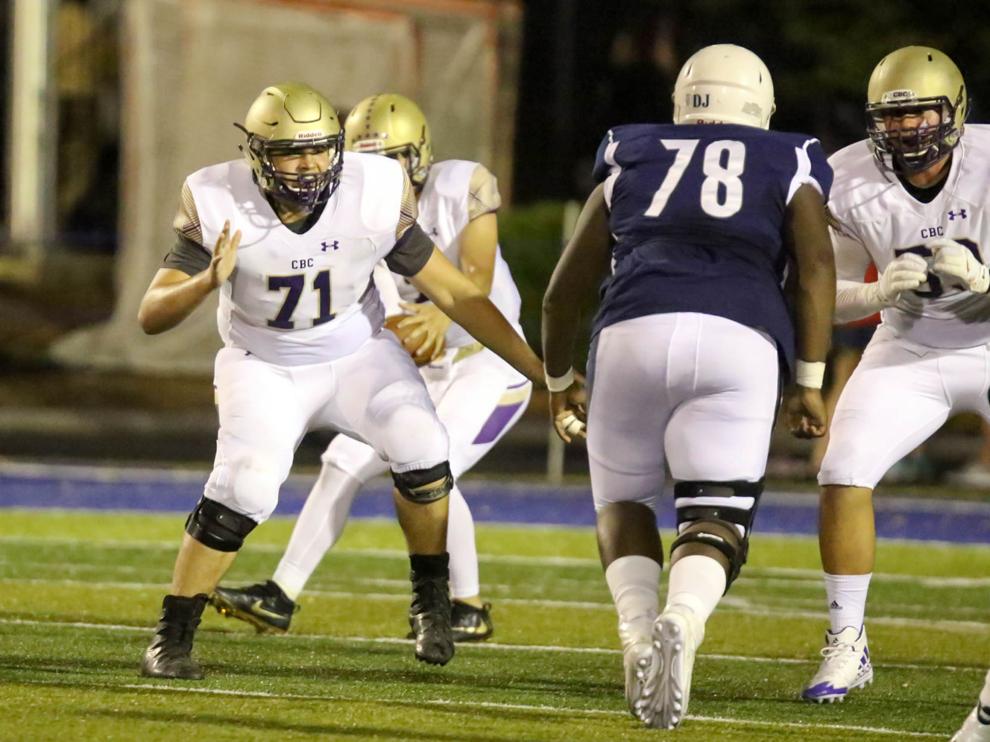 No. 21: Mitchell Walters, Mehlville, OL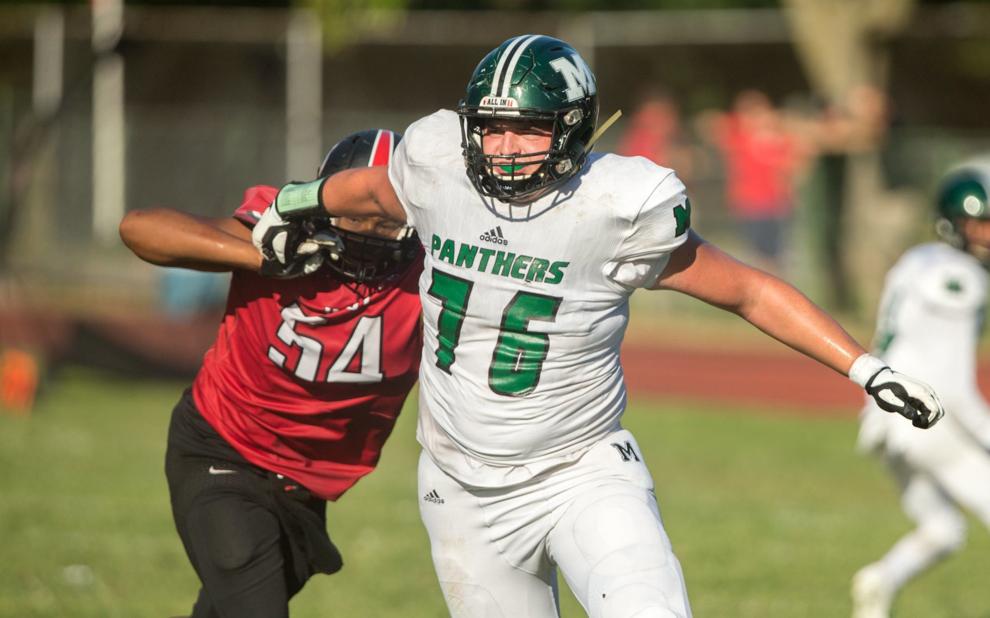 No. 20: Drake Heismeyer, Francis Howell, OL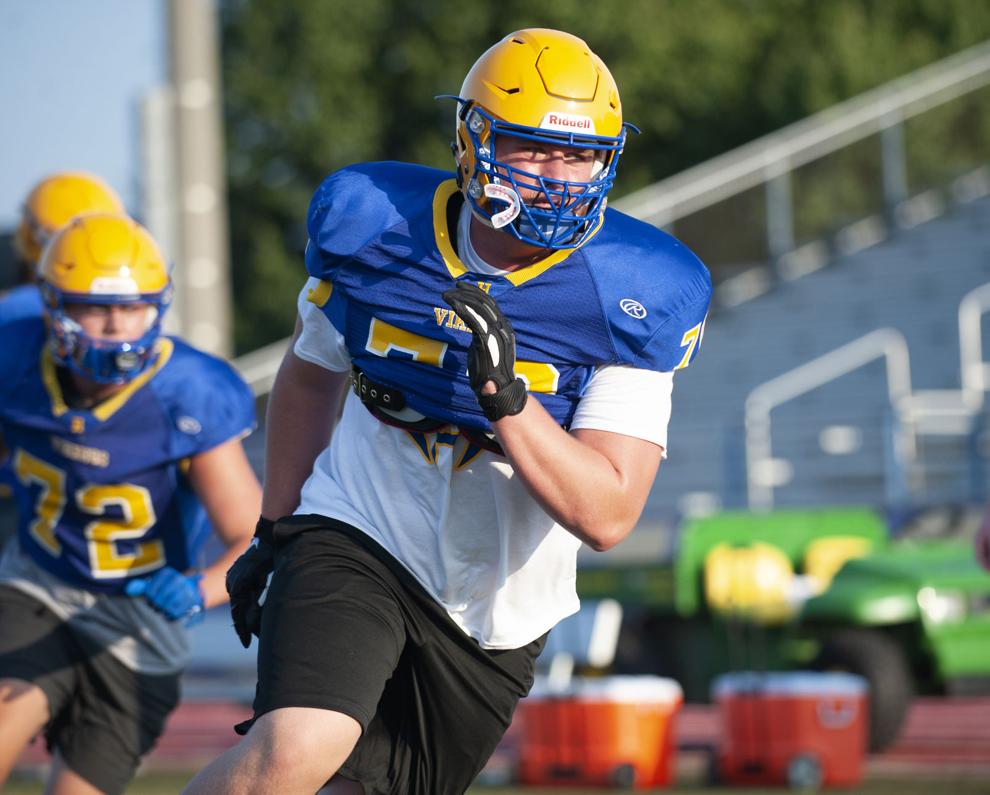 No. 22: Josh Baker, Eureka, OL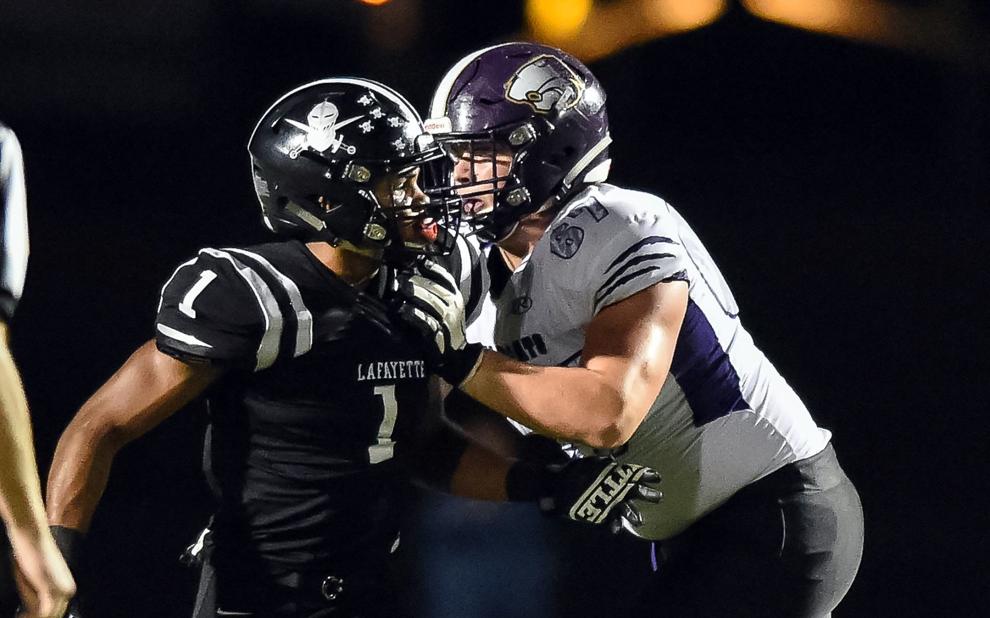 No. 24: Armon Wallace, De Smet, DT
No. 29: Demetrius Washington, Riverview Gardens, WR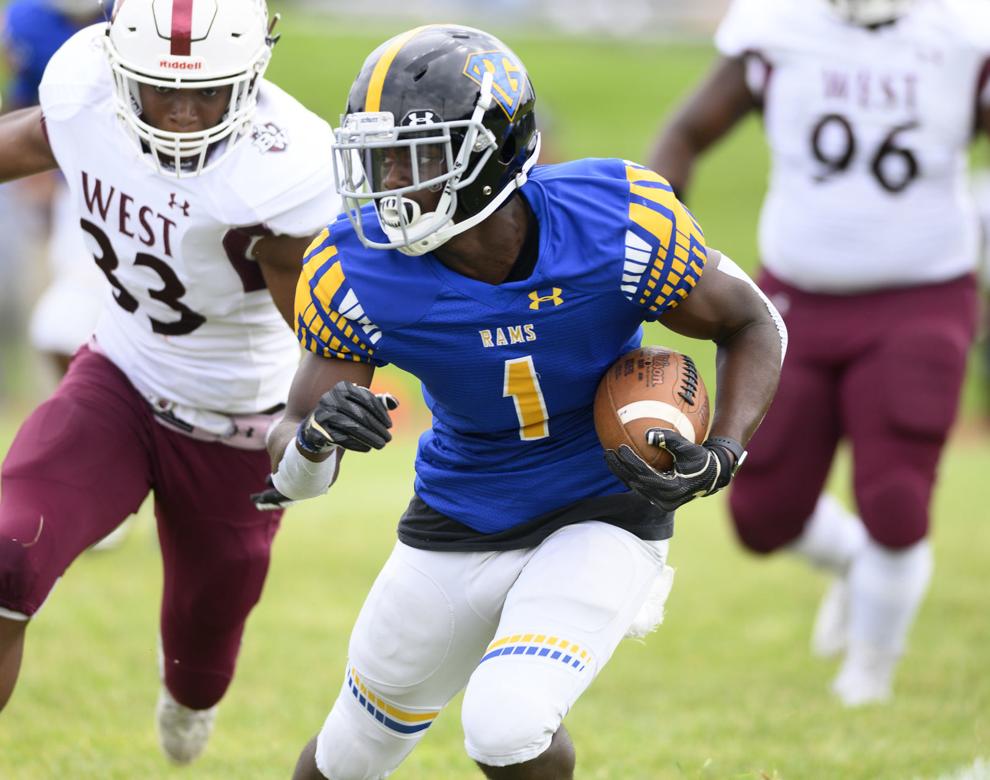 No. 25: Cam Griffin, Lutheran North, DB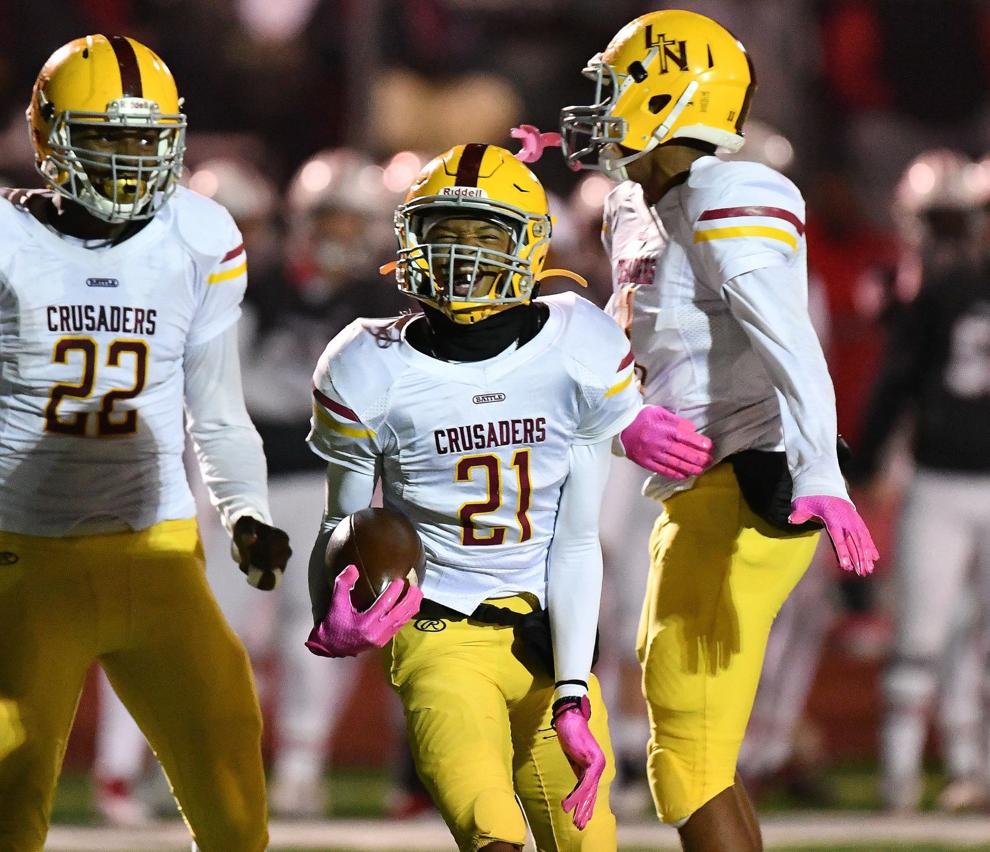 No. 16: Brady Cook, Chaminade, QB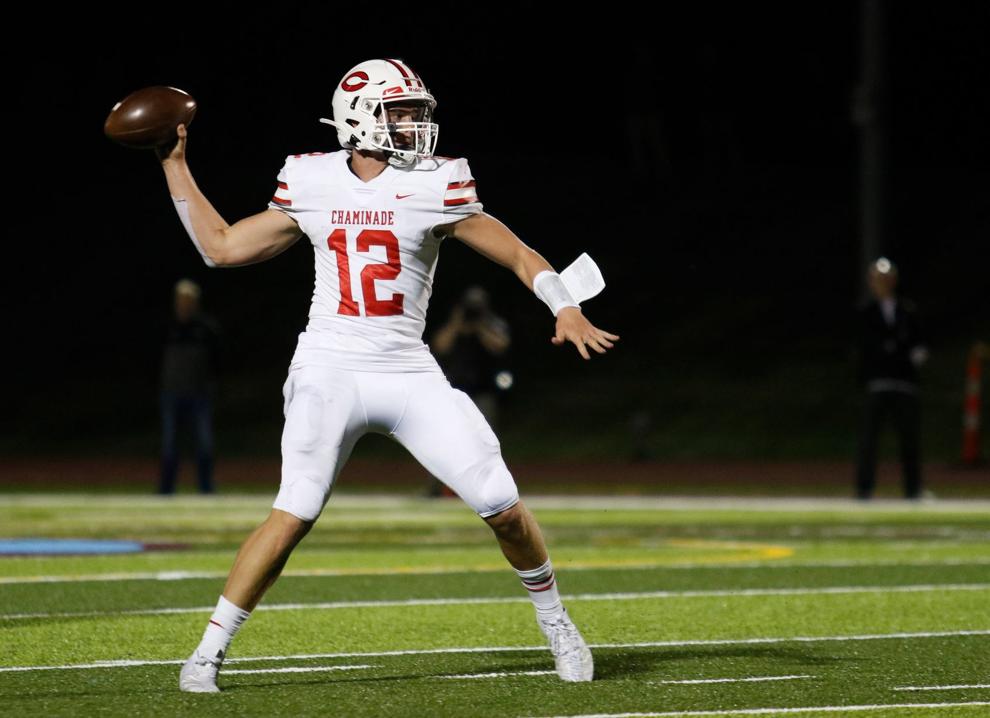 No. 26: TJ Rush, Trinity, S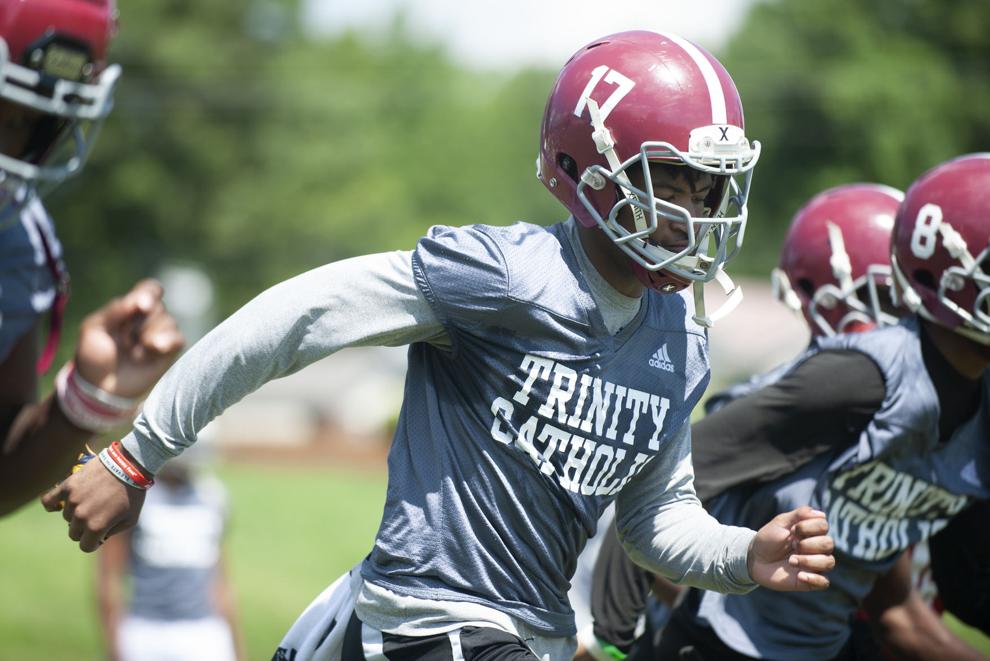 No. 28: Martez Poynter, Trinity, DL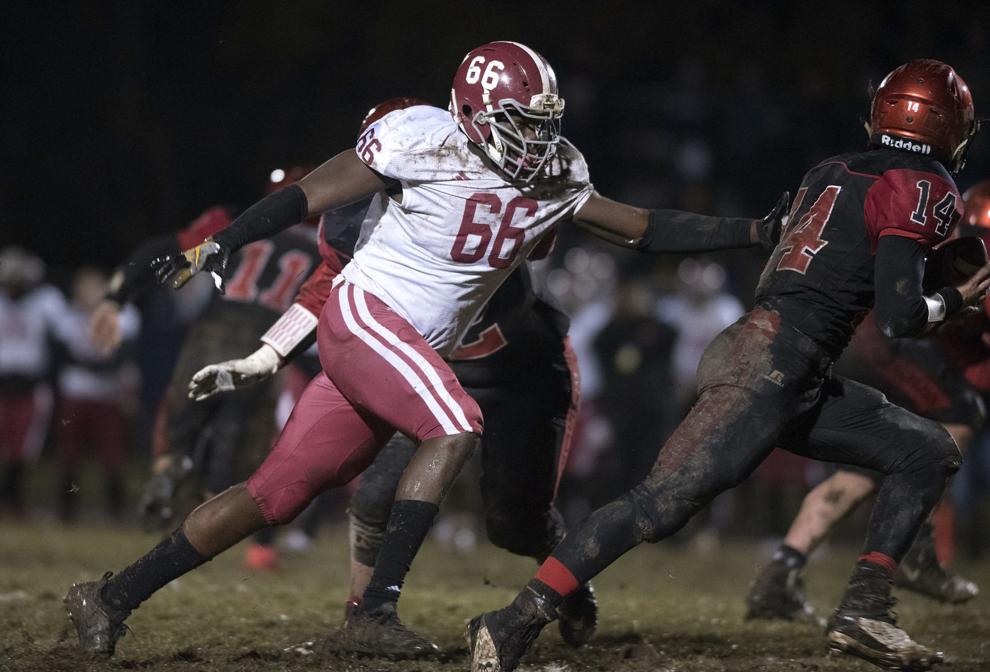 No. 27: Latrez Shelton, Cardinal Ritter, CB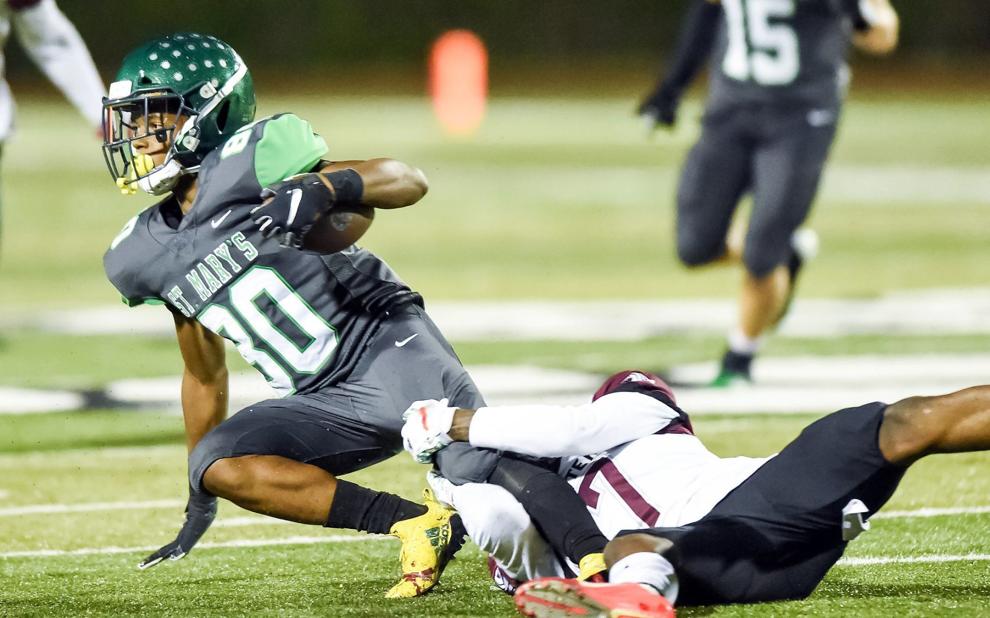 No. 30: Jake Seidel, Seckman, OL