SPANISH LAKE • With all the offensive weapons on the Trinity football team's roster there is one that has not been utilized.
A 6-foot-5 and 310-pound right tackle, Henry has made a name for himself turning defenders into roadkill and clearing paths for the multitude of ball carriers. There was a time, one time, that Henry's number was called and he made the most of it.
Plan your calendar for the 2018 high school football season, all in one place. For any corrections or additions, please email stats@stltoday.com. 
As a kid in the Junior Football League, the Bulldogs set up at the 20-yard line and needed to punch in a touchdown. Henry got the nod.
"They put me in the backfield and tossed me the ball," Henry said. "I just ran through everybody. A lot of people were on my back, holding my legs and stuff. I made it to the end zone."
One carry, one touchdown. Does it get any better than that?
"I was ready, I knew I could run over people," Henry said. "It felt good."
He's continued to plow through the competition and turned heads while doing it. Henry landed 25 offers from high-major Division I football programs. He trimmed his list to 10 in June to Missouri, Illinois, Alabama, Florida, Iowa State, Minnesota, Mississippi State, Ole Miss, Oklahoma and Tennessee.
Henry, 18, knows what he wants from his next destination, but it hasn't been easy deciphering which place will be the best for him to achieve it.
"You hear a lot of the same stuff from the coaches," Henry said. "Somewhere I can get a good education first and then the football team works together. It doesn't matter if it's a big school or a small school."
He's looking to replicate the experience he's had at Trinity. A varsity staple since he arrived on campus as a freshman, Henry and his fellow seniors have bonded through their success and heartbreak. They helped put the Titans on the map when they won the program's second district title and then finished as the Class 2 runner-up as sophomores. Last season their run ended in an all-time classic matchup at Lutheran North as the Crusaders survived for a 48-46 win in the district championship game.
From the moment he walked off the field that night until this preseason couldn't have felt longer.
"It felt like every day was slower, but it's here now," he said.
Trinity will jump right in to the meat grinder when it travels to Georgia to play nationally known Colquitt County on Friday. Its second matchup gets no easier as it faces off with East St. Louis in the finale of the Gateway Scholars Classic at East St. Louis. There are few programs in the state the can match the firepower Trinity will see its first two games.
"It's good. We know who we are and we want everyone else to know who we are," Henry said. "We want the whole city to know who we are."
If things go the way the Titans hope, they'll get to know Henry. He's in the best shape of his young life and prepared to do whatever it takes to help his team. He played both offensive and defensive line as a sophomore and junior. He had 13 tackles and a sack last season.
"I lost like 40 pounds. I'm feeling good playing both sides," Henry said. "I'm getting faster. I'm able to control my breathing."
Maybe the Titans will need a big, bruising running back. If they do, Henry's ready.
"Hopefully so," he said with a smile. "I'd like it."
2018-19 Post-Dispatch Preseason Super 30 countdown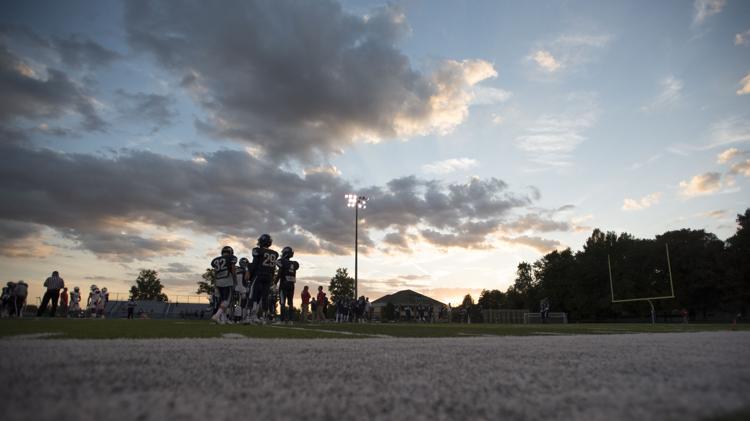 No. 1: Isaiah Williams, Trinity, QB/ATH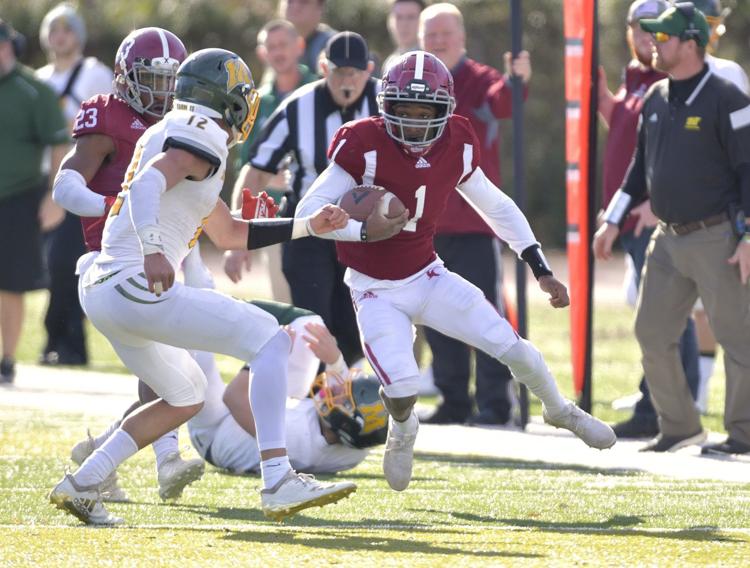 No. 2: Marcus Washington, Trinity, WR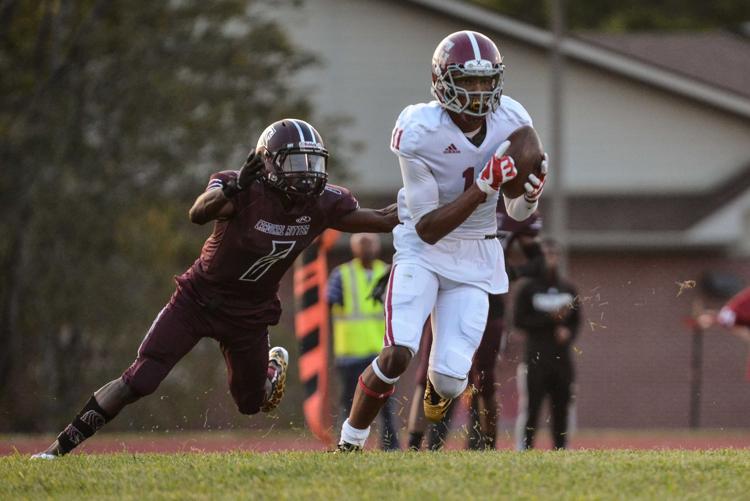 No. 3: Jameson Williams, Cardinal Ritter, WR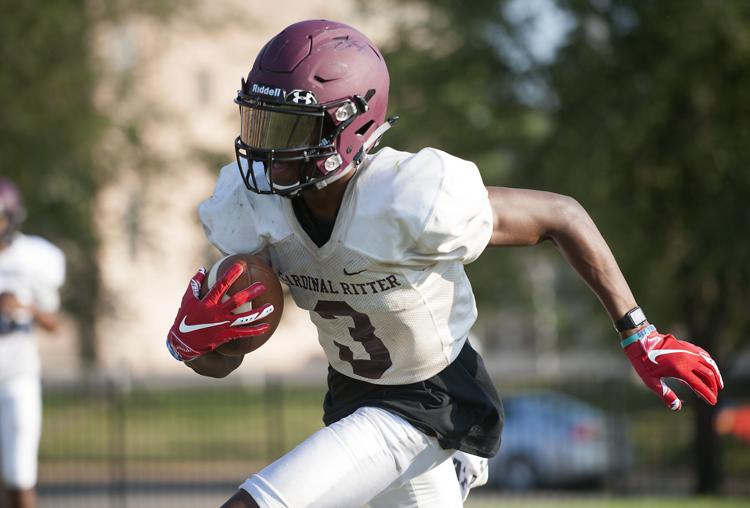 No. 4: Shammond Cooper, Trinity, LB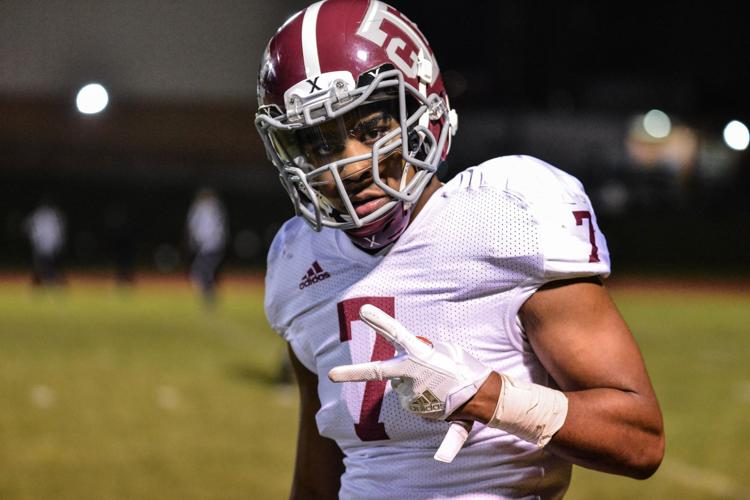 No. 5. Jalani Williams, Parkway North, DB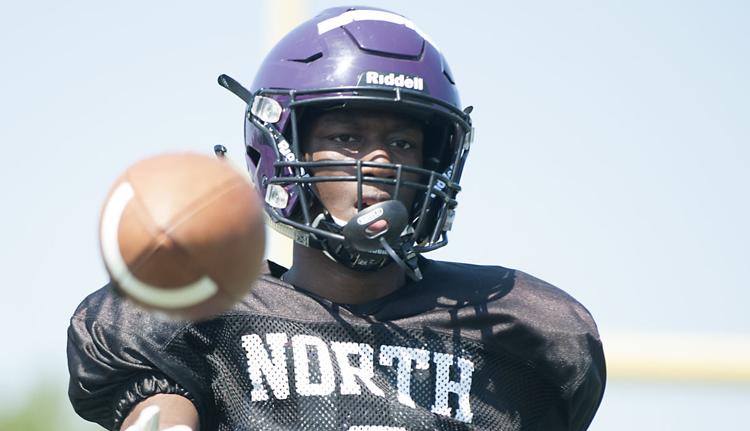 No. 6. Jack Buford, Lutheran North, OL
No. 7: Kyren Williams, Vianney, ATH
No. 8: Ira Henry, Trinity, OL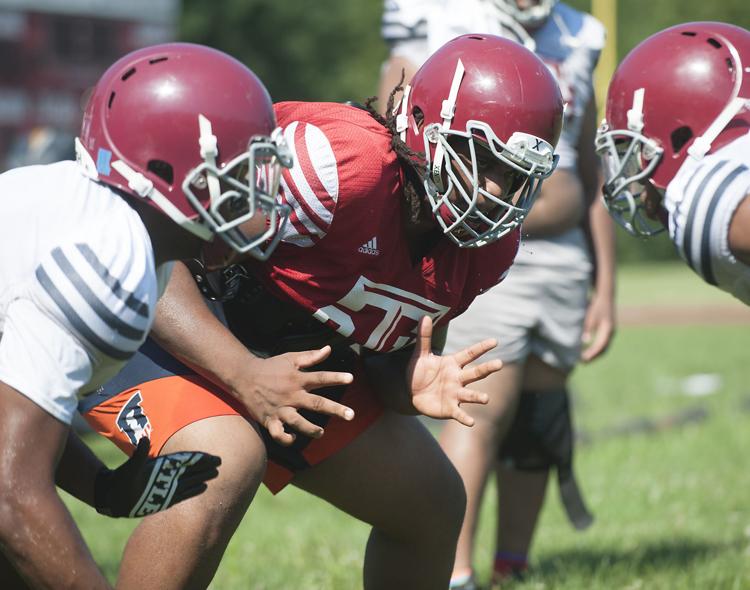 No. 9: Maurice Massey, Kirkwood, WR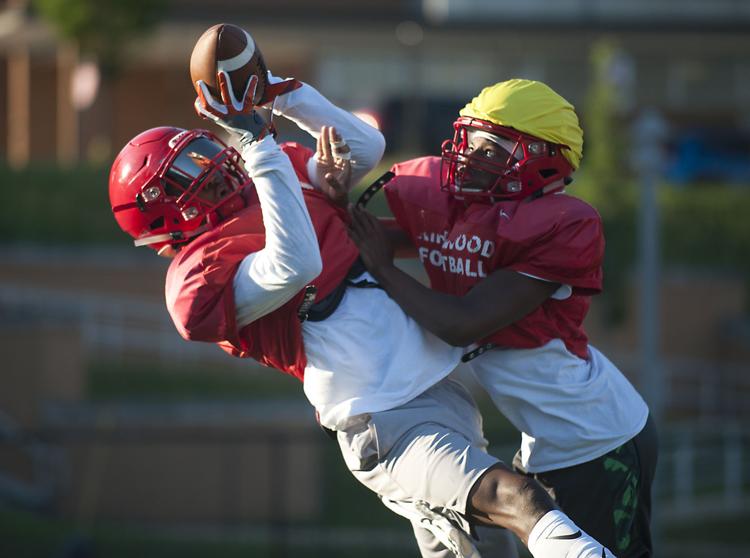 No. 10: Cam Coleman, Cardinal Ritter, WR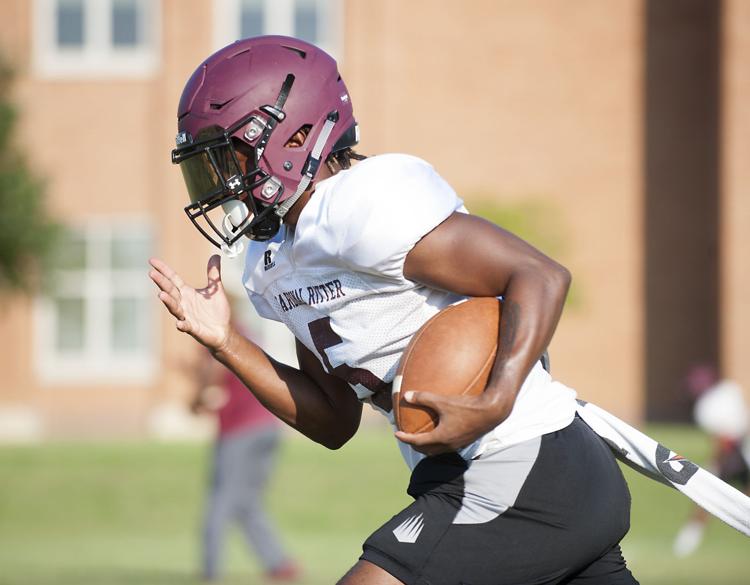 No. 11: MJ Anderson, CBC, DE
No. 12: Moses Okpala, Ladue, DE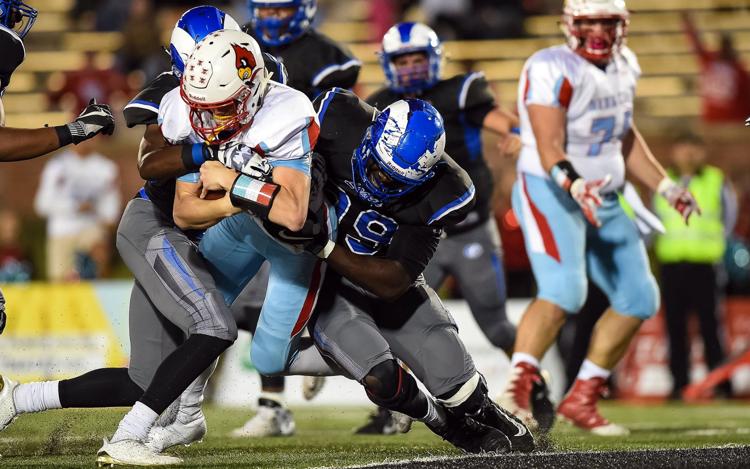 No. 13: Kendall Abdur-Rahman, Edwardsville, QB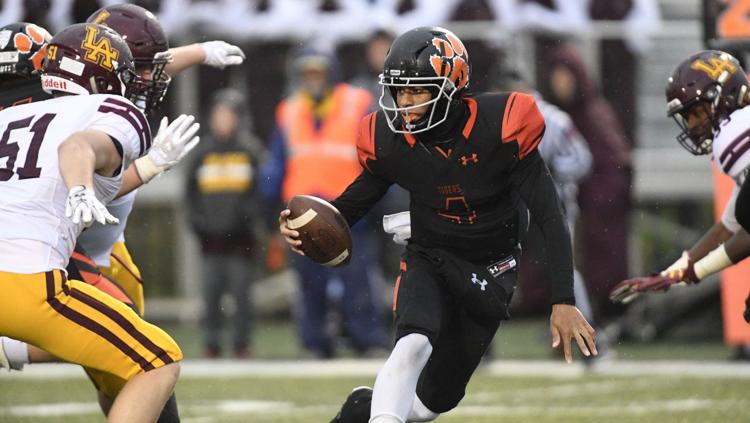 No. 14: D'Vion Harris, Lutheran North, DE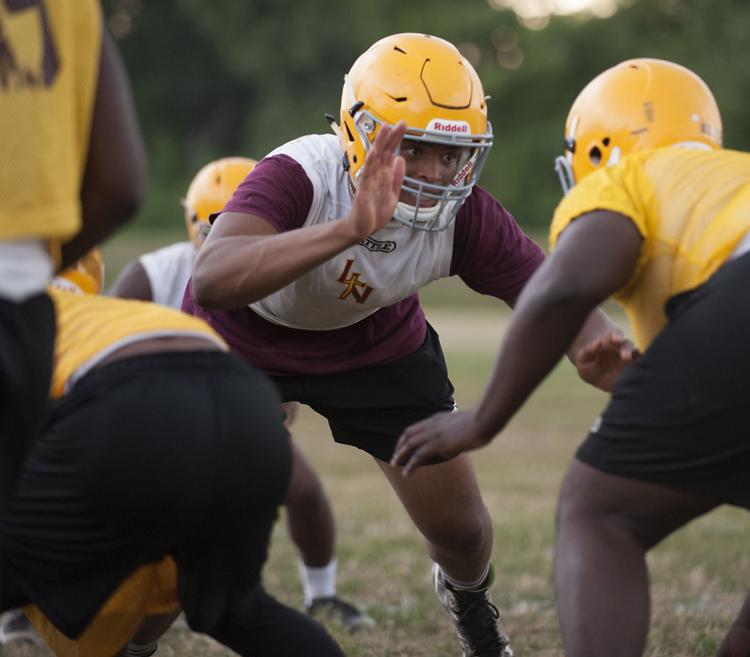 No. 15: CJ Boone, Parkway North, WR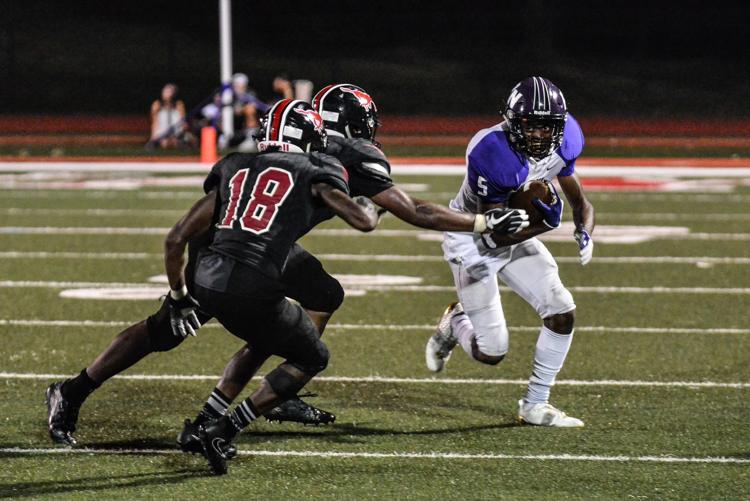 No. 16: Bryce Childress, Trinity, WR
No. 17. Derrick Miller, John Burroughs, DB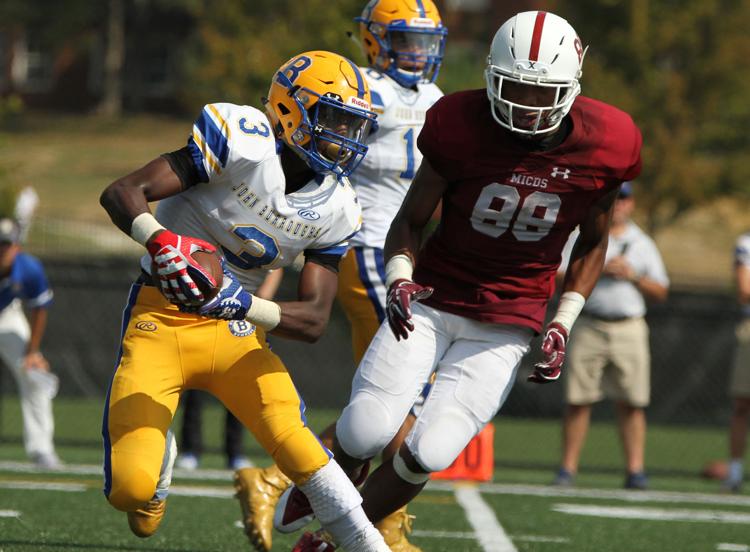 No. 18. Brett Gabbert, CBC, QB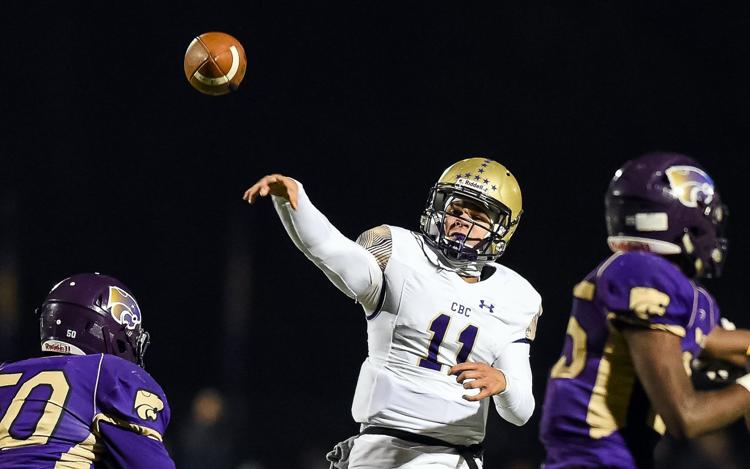 No. 19: Keith Randolph, Belleville West, DE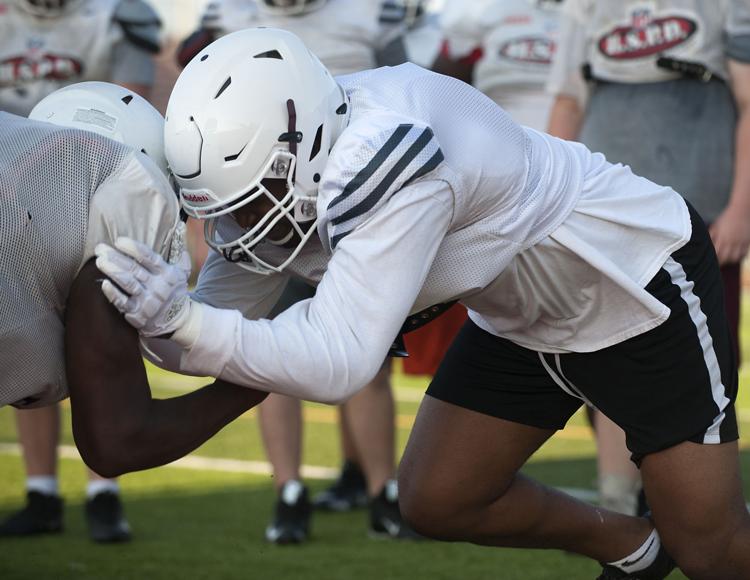 No. 20: Arvell Ferguson, Kirkwood, DE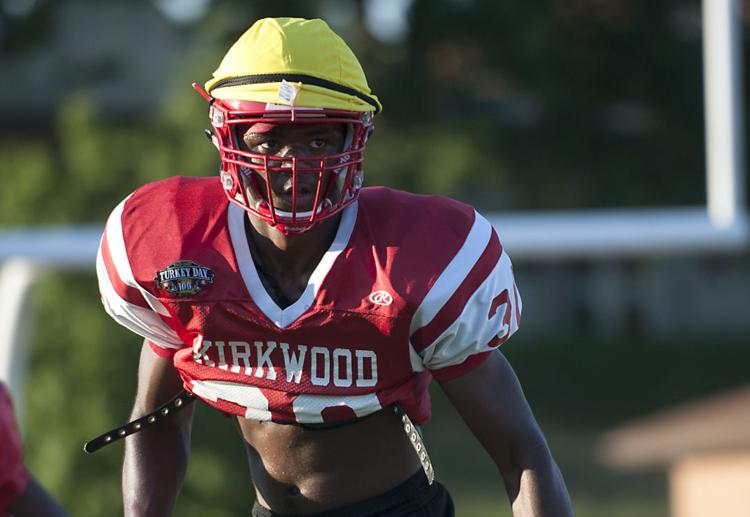 No. 21: Dale Chesson, Ladue, WR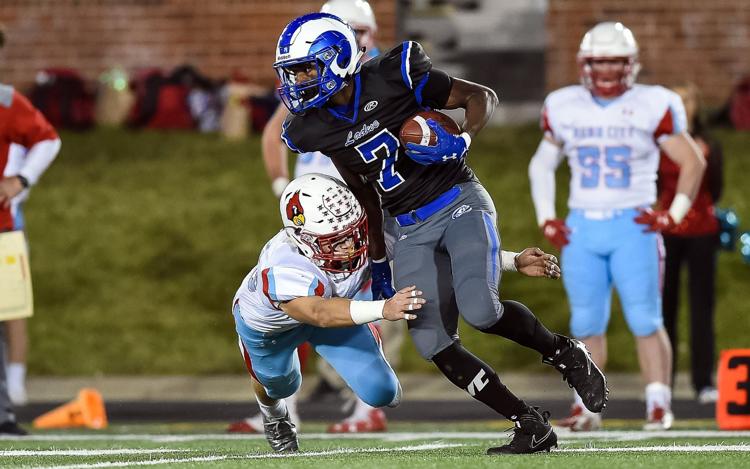 No. 22: Isaiah Azuibike, Lutheran North, RB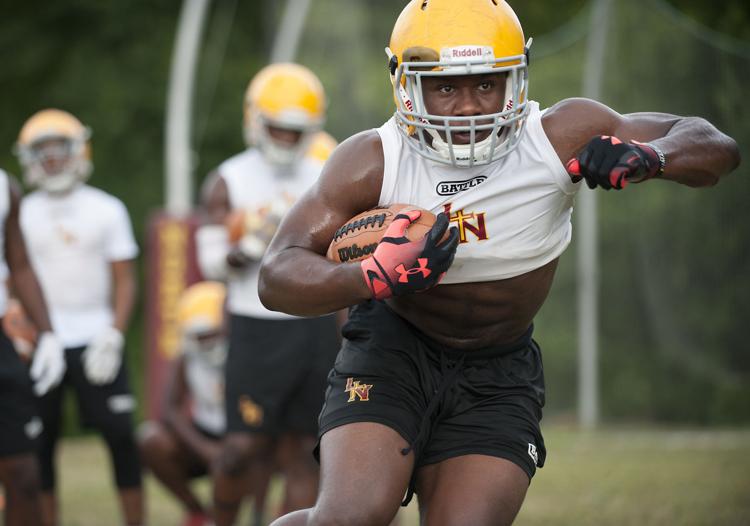 No. 23: Alphonso Andrews Jr., Trinity, RB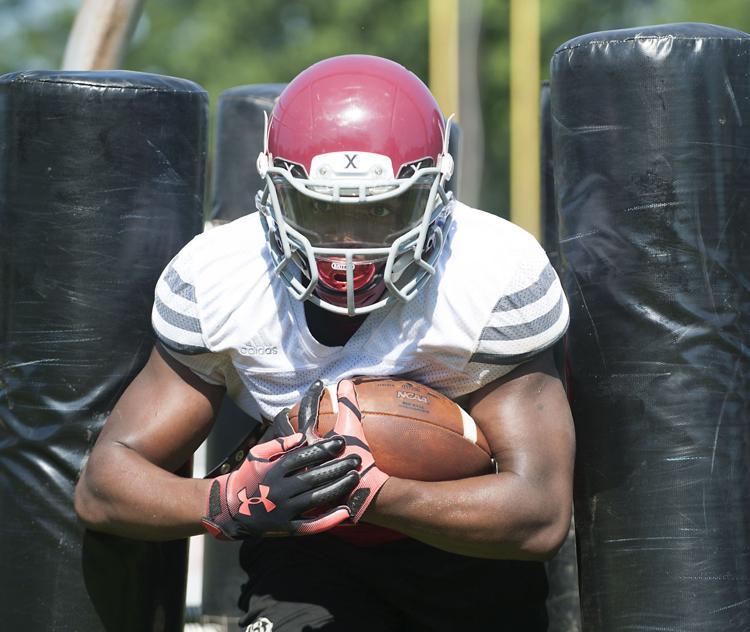 No. 24: Nate Martens, De Smet, QB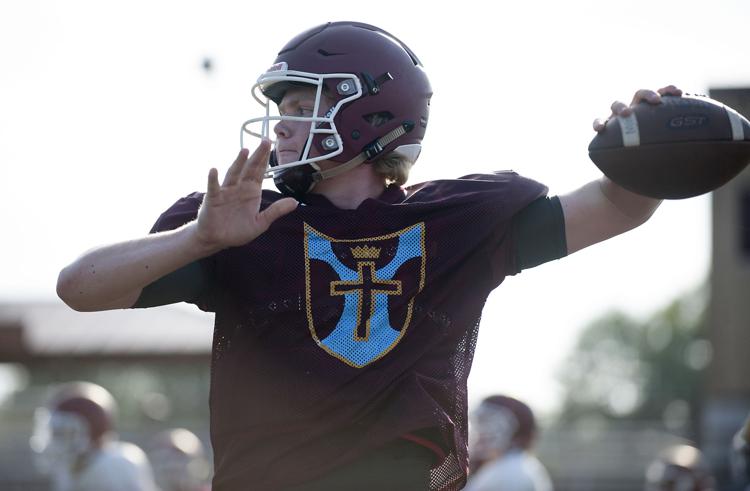 No. 25: Josh Plohr, CBC, OL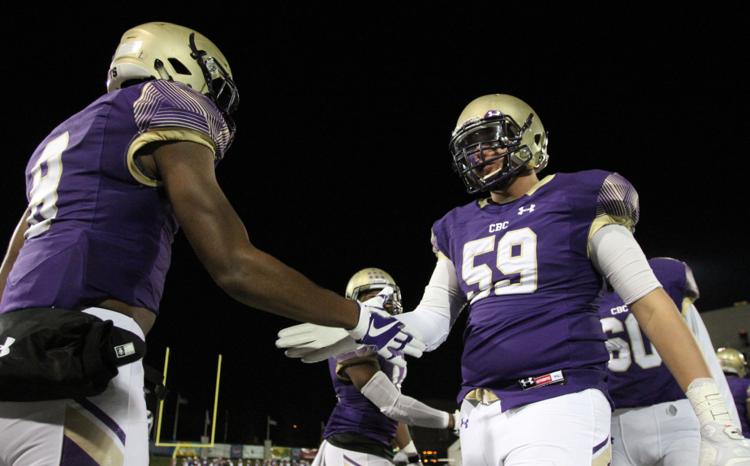 No. 26: Marquise Simmons, De Smet, OL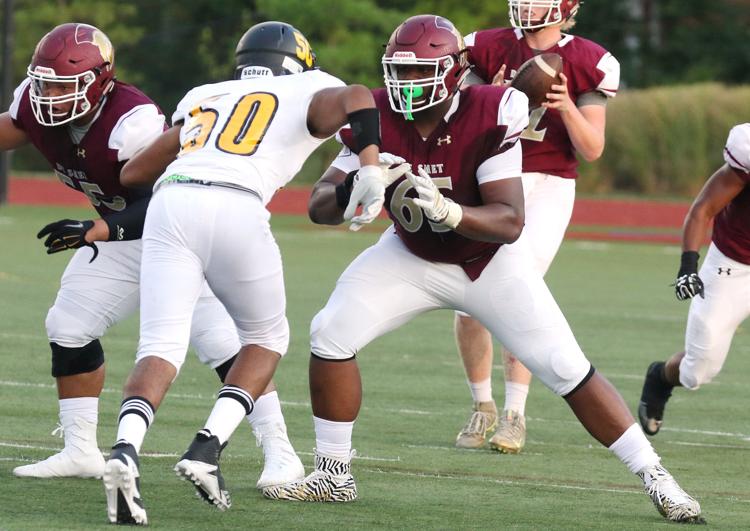 No. 27: Bryan Bradford, CBC, RB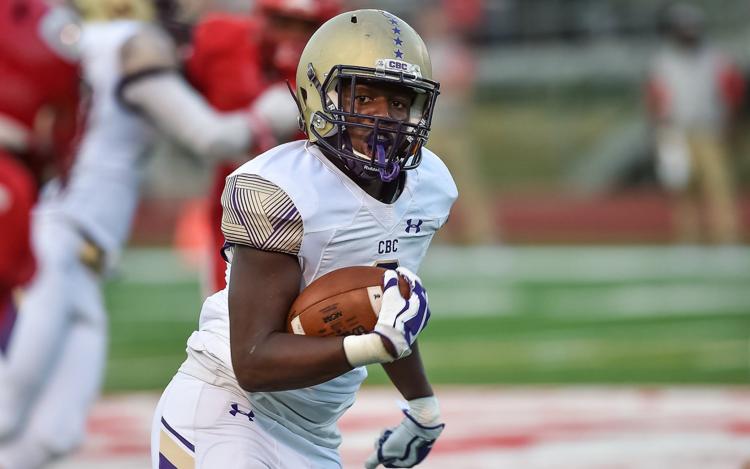 No. 28: Keith Jones, Cardinal Ritter, CB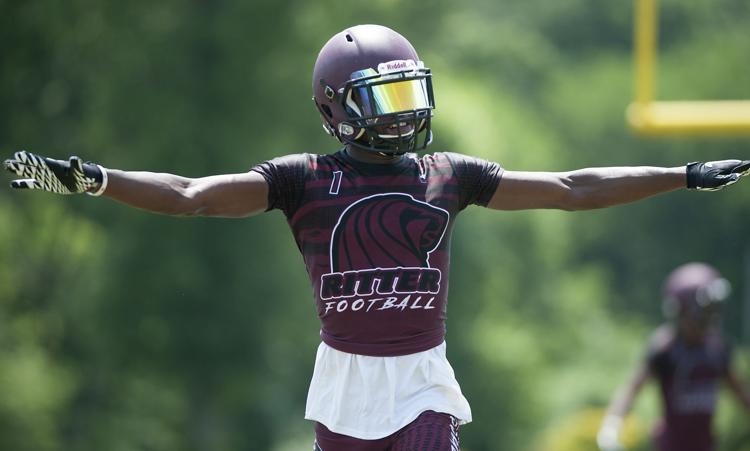 No. 29: Sam LaPorta, Highland, WR
No. 30: Brady Weeks, Fort Zumwalt West, OL