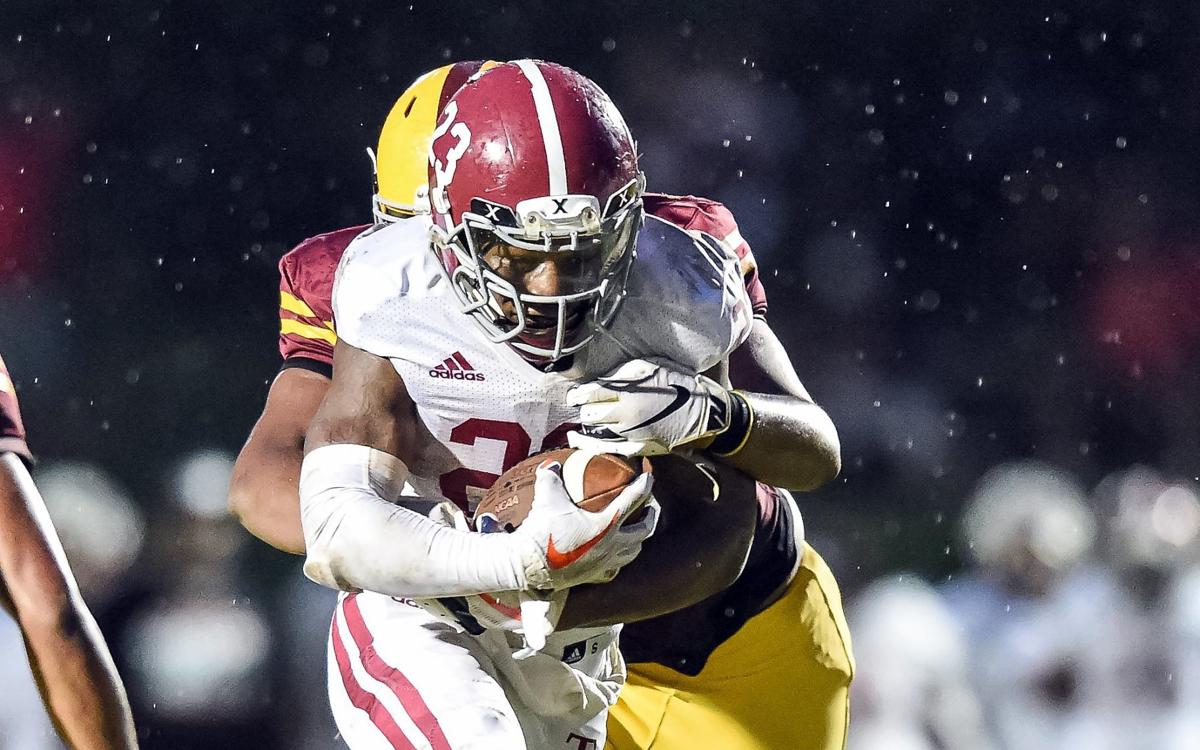 SPANISH LAKE — If you play your role, you will be rewarded.
Reggie Love knows that better than most.
A senior running back for the Trinity football team, Love had 10 or more carries twice in 15 games as a junior. Nine times he had five or less. Did the talented Love get out of pocket? Did he pout? Did he disrupt the team's chase for its first state championship because he was in his feelings?
Not once. He kept working, and when his number was called he was ready to go. Nothing mattered to Love but victory at the end of the game.
"One game you might get 1,000 touches, one game you might not," Love said. "You have to sacrifice for your team to get the win and that's what we preached last year."
Love, 17, was content to share with the abundance of talented offensive players Trinity trotted out last season. He knew, at some point, the team would need him to step up. His time finally came in the state championship game. Love set career highs as he rushed 19 times for 203 yards. He scored one touchdown as Trinity beat Cardinal Ritter, 45-19.
In spite of his limited touches which in turn produced limited stats, Love's talents broke through to college recruiters. He wound up with more than 20 NCAA Division I scholarship offers that included Arkansas, Indiana, Iowa, Iowa State, Kansas, Kansas State, Kentucky, Louisville, Minnesota, Nebraska, Notre Dame, Penn State, Purdue, Texas Christian, Vanderbilt and Wisconsin.
Love is No. 6 on the Post-Dispatch Super 30 countdown of the top high school senior prospects.
The 5-foot-10 and 195-pound Love has all the tools to be an impact running back at the next level. He brings size and speed to make him the No. 8 all-purpose running back in the country according to Rivals which also lists him as the No. 3 prospect in Missouri in his class.
For all of Love's attributes the one that resonates in his own locker room is his demeanor. When a guy who has more scholarship offers than touches keeps his mouth shut and continues to grind it's an example for the other players to follow.
"Reggie shows up and works hard every day with no complaints," Trinity coach Terrence Curry said. "Reggie is a humble kid, he's a leader. His work ethic is crazy."
It was on full display in December. Two weeks after Trinity won the state championship it was back in the weight room preparing for this season. It's the same routine that helped propel the Titans the year before so if it's not broke, don't fix it.
"Winning a state championship is so real so to get back to it you have to do what you did," Love said. "If we won state doing that we can win state doing that again."
Love ended his college recruitment in April when he verbally committed to Illinois. He joins former teammates Isaiah Williams and Shammond Cooper who signed with the Illini in December. On Saturday current teammate James Frenchie pledged to sign with Illinois.
There were a lot of places to pick from but Love said only one made him feel a certain kind of way.
"It felt like home. I can go there and be myself," Love said. "They run the same offense we do and I'm successful in this offense. I think I can do big things there."
Love said he felt early on Illinois was the place for him so why drag out his recruitment? He wanted to focus on school and preparing for his senior year. Curry said Love carries a 3.8 grade point average. He's a model for others to follow.
"He's an example you put out for your other kids," Curry said.
Love doesn't know what this season holds for Trinity. The Titans graduated a strong senior class but another one is ready to step into its place. With a new starting quarterback Trinity figures to ask its rushing attack to do some heavy lifting, especially early on with matchups against Lutheran North and East St. Louis. Love will be ready to do what's necessary when he's asked to do it.
"It's exciting. Last year I might get two touches a game, I might get nine," Love said. "I just like the ball in my hands so I can do what I do for my team."
2019-20 Post-Dispatch Super 30 preseason countdown
2019-20 Post-Dispatch preseason Super 30 countdown
No. 1: Teriyon Cooper, Pattonville, ATH
No. 2: Antonio Doyle, Lutheran North, LB
No. 3: Jordan Johnson, De Smet, WR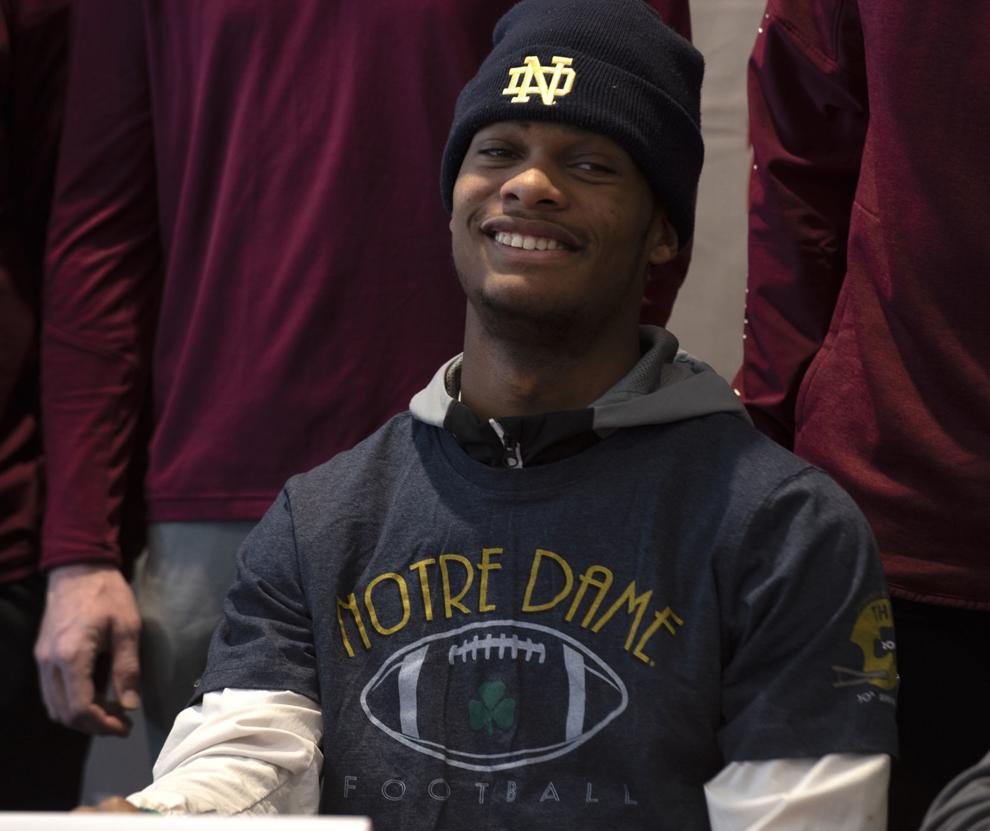 No. 4: Antonio Johnson, East St. Louis, S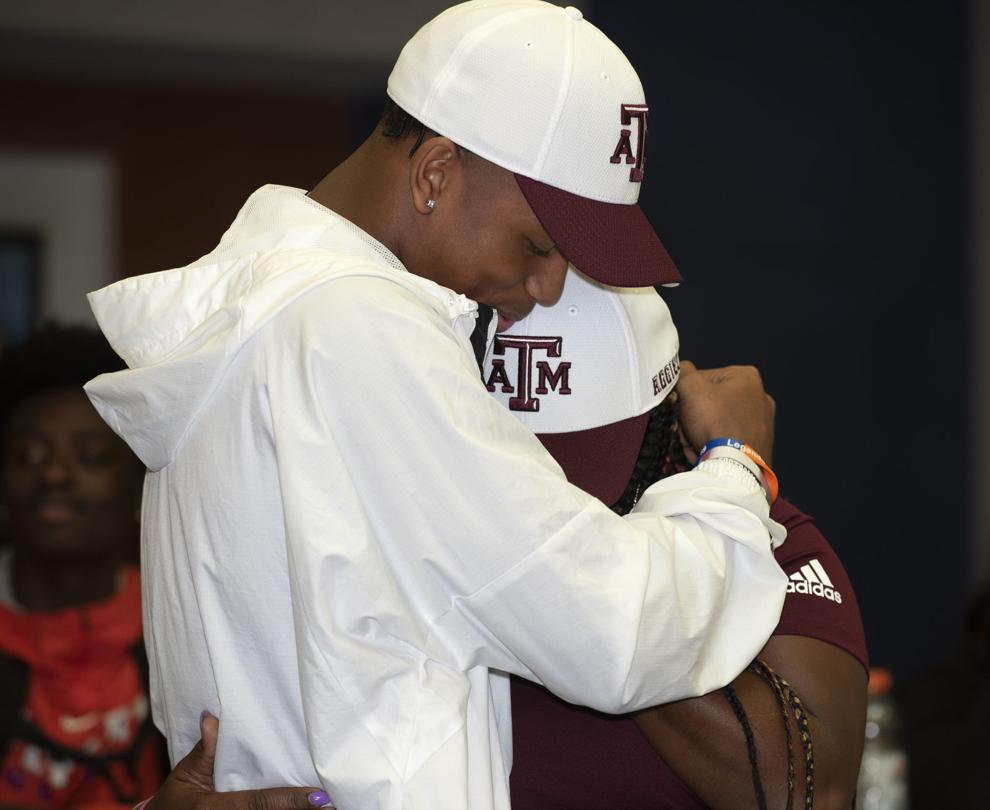 No. 5: Itayvion Brown, Lutheran North, WR/LB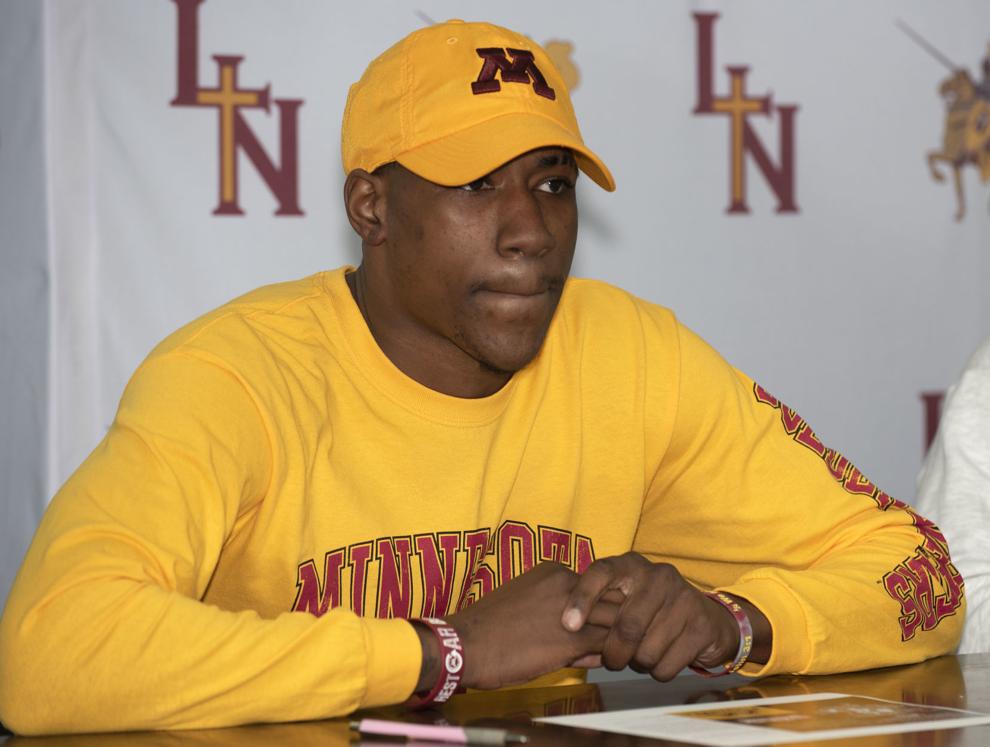 No. 6: Reggie Love, Trinity, RB
No. 7: Noah Arinze, Webster Groves, DE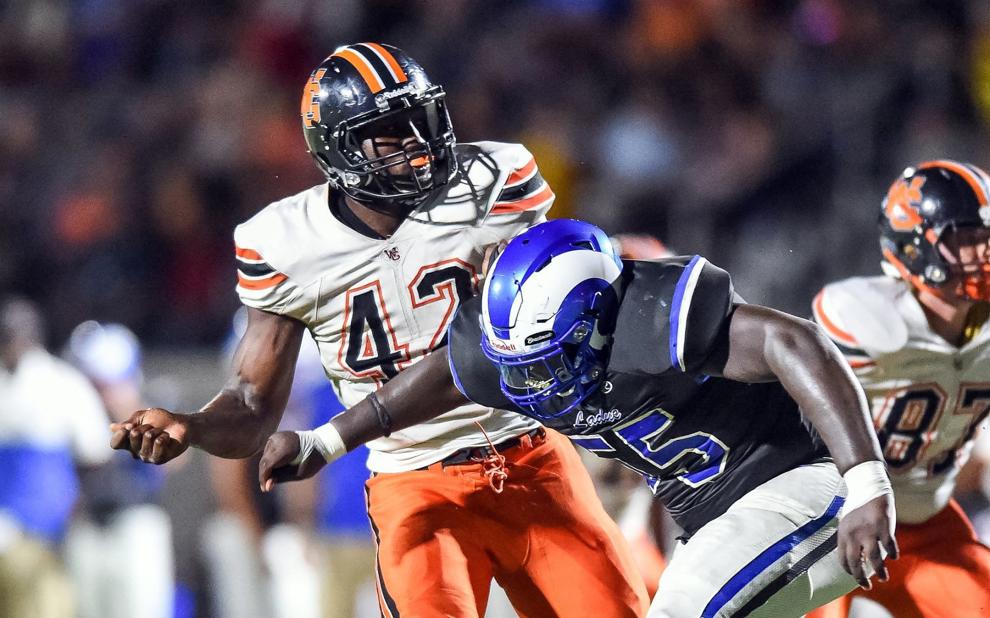 No. 8: Joe Moore III, Cardinal Ritter, DE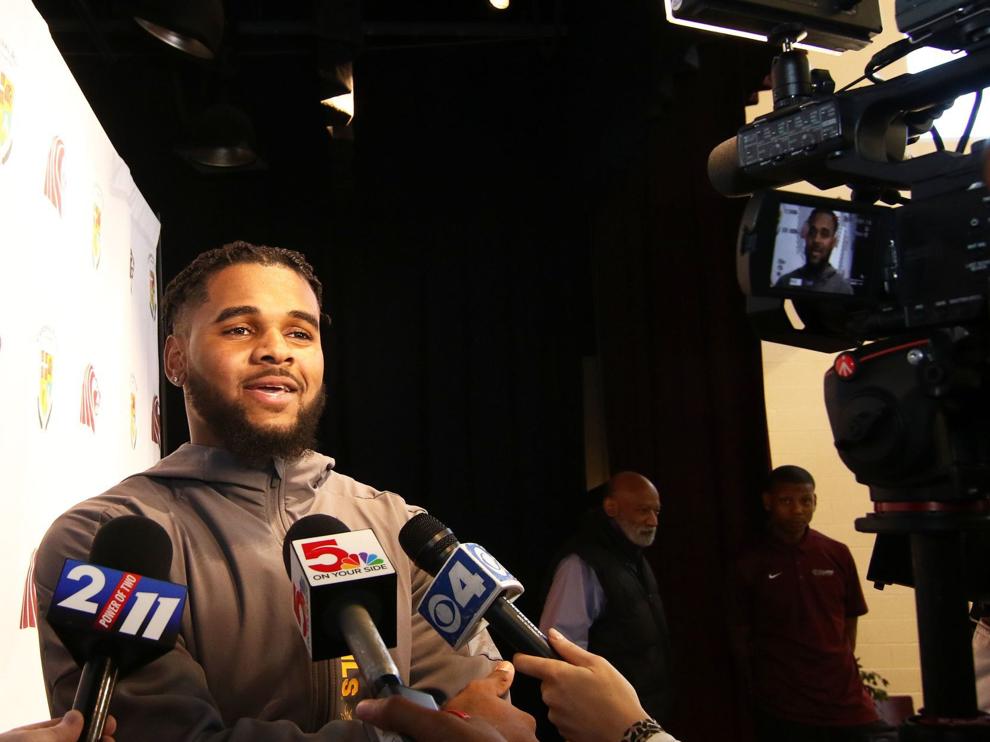 No. 9: Lanell Carr, De Smet, LB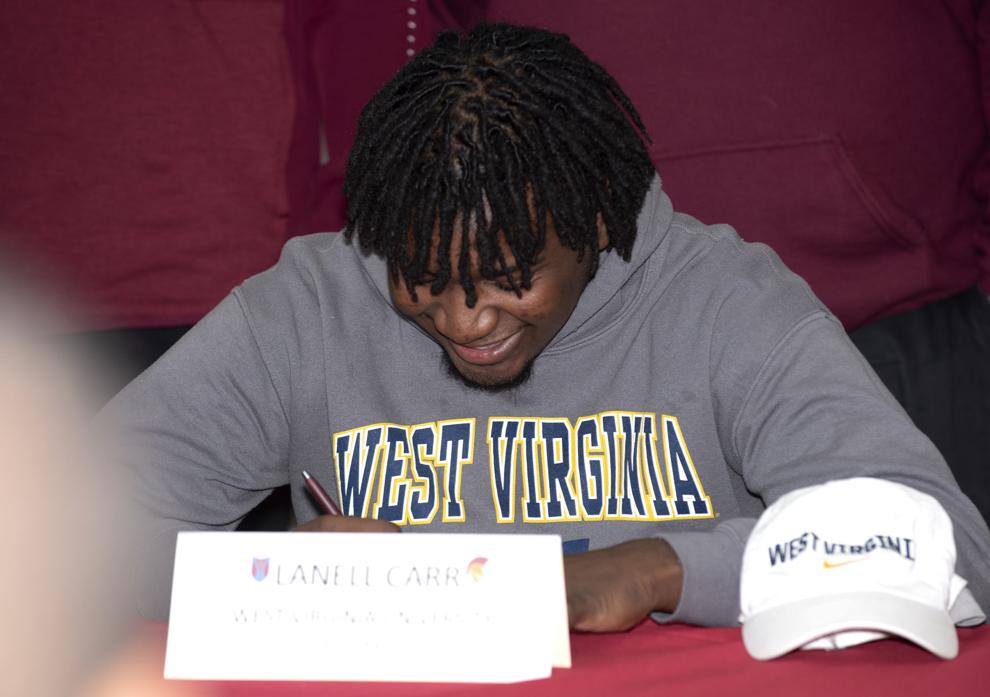 No. 10: Javontez Spraggins, East St. Louis, OL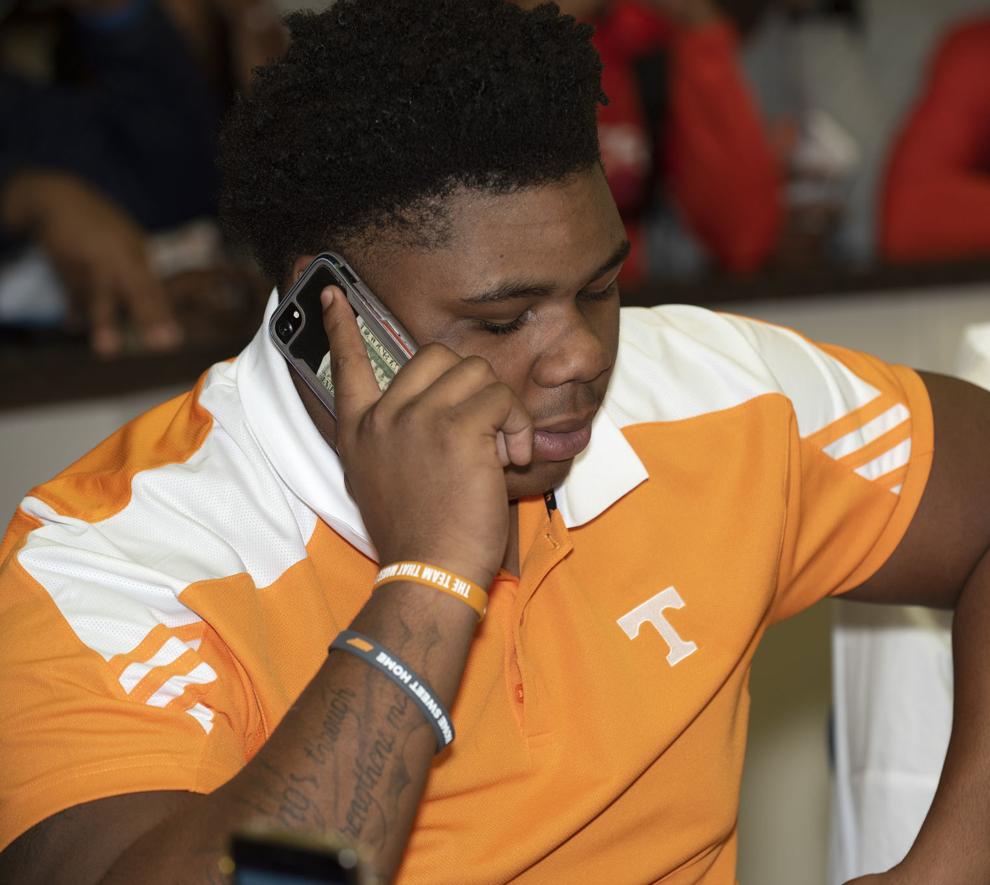 No. 11: Kevin Tyler, Ritenour, OL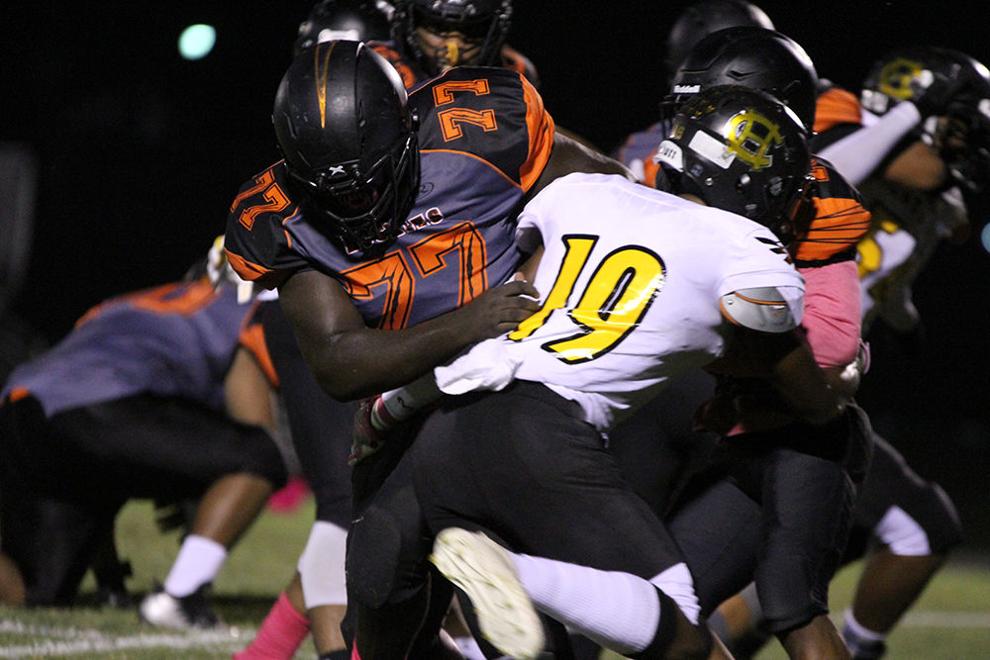 No. 12: Jalen St. John, Trinity, OL
No. 13: Kevon Billingsley, East St. Louis, DT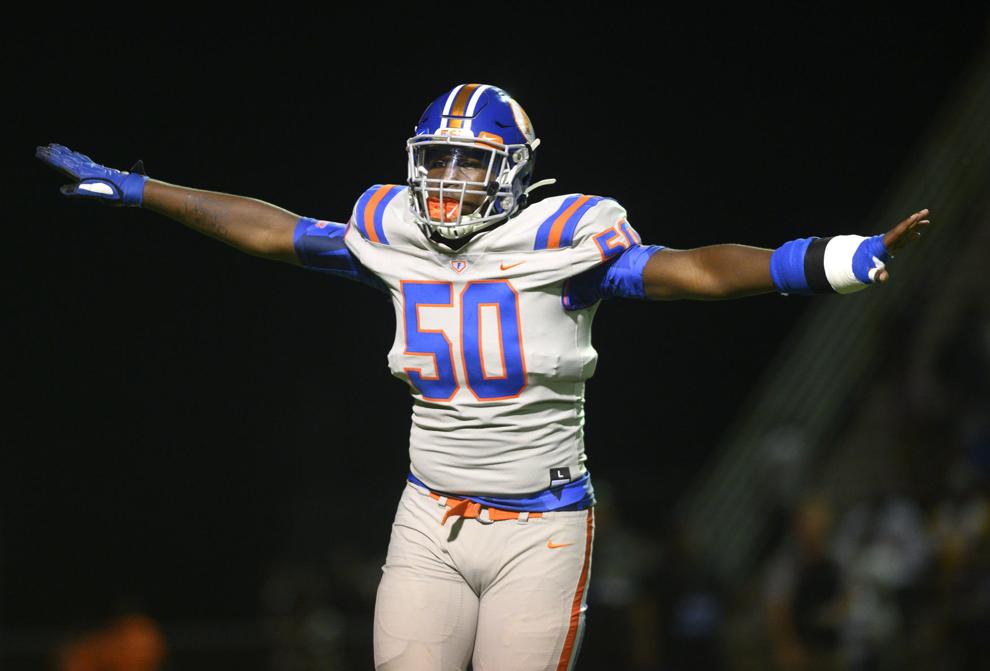 No. 14: James Frenchie, Trinity, WR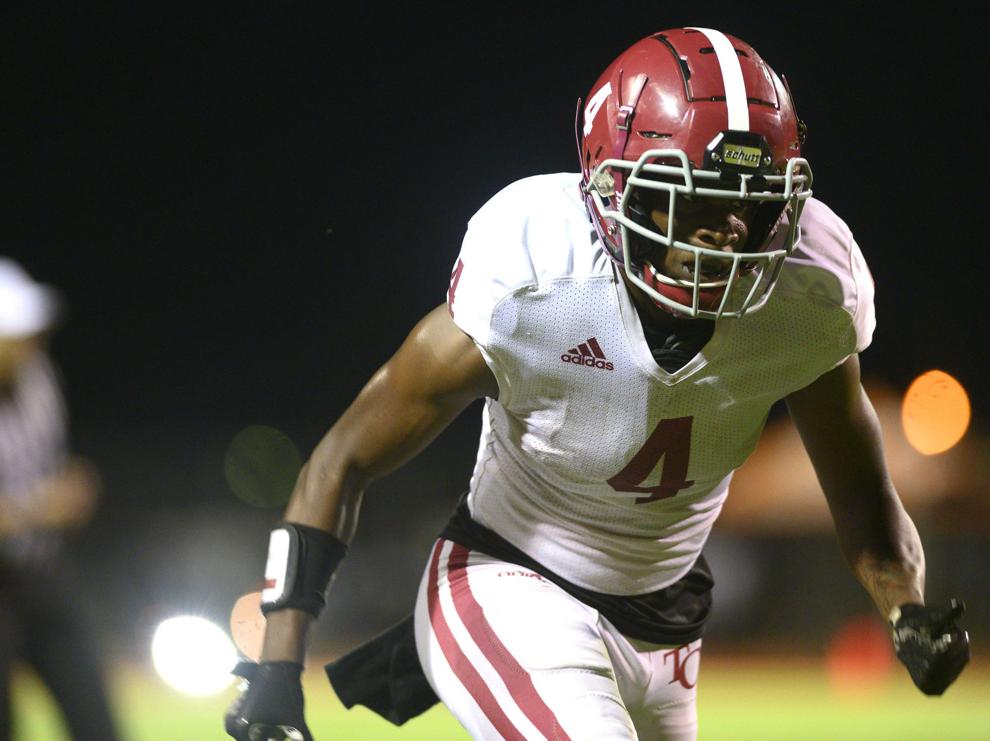 No. 15: Lawaun Powell Jr., East St. Louis, WR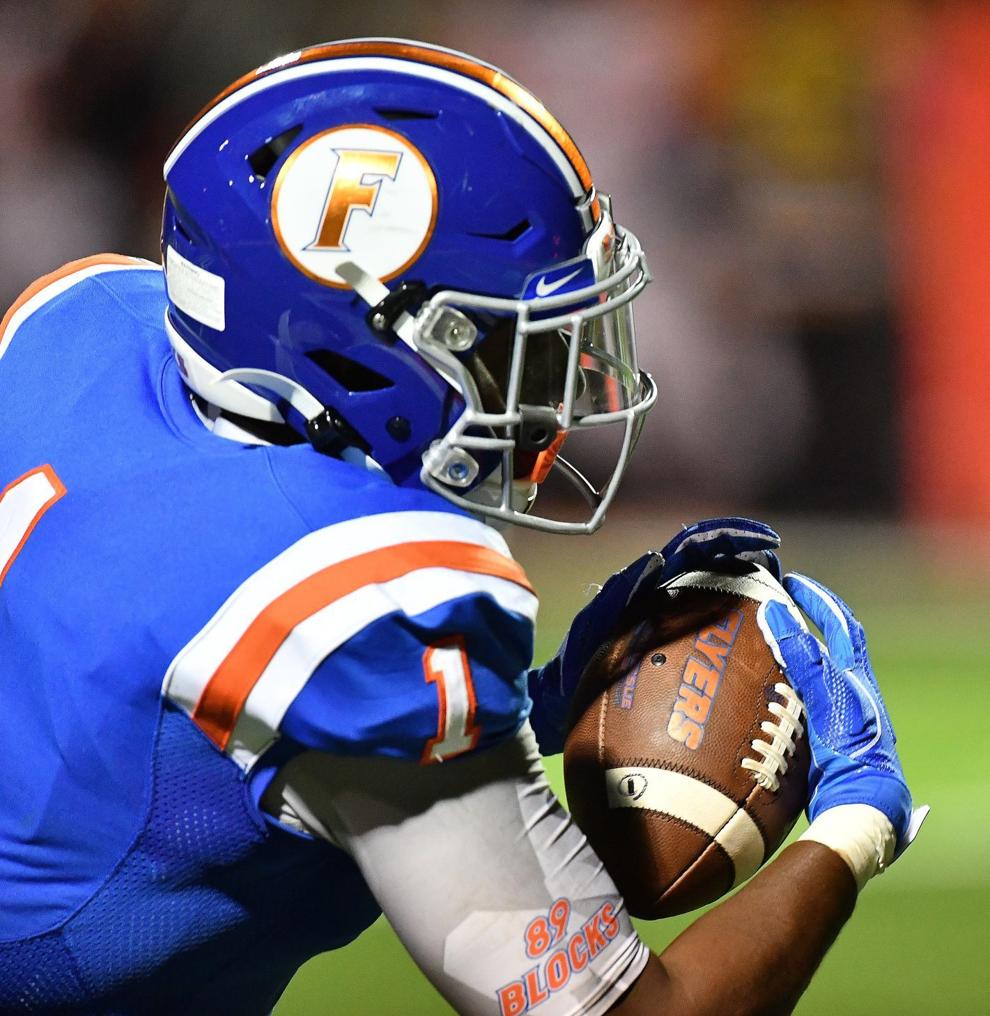 No. 23: Mekhi Hagens, Cardinal Ritter, QB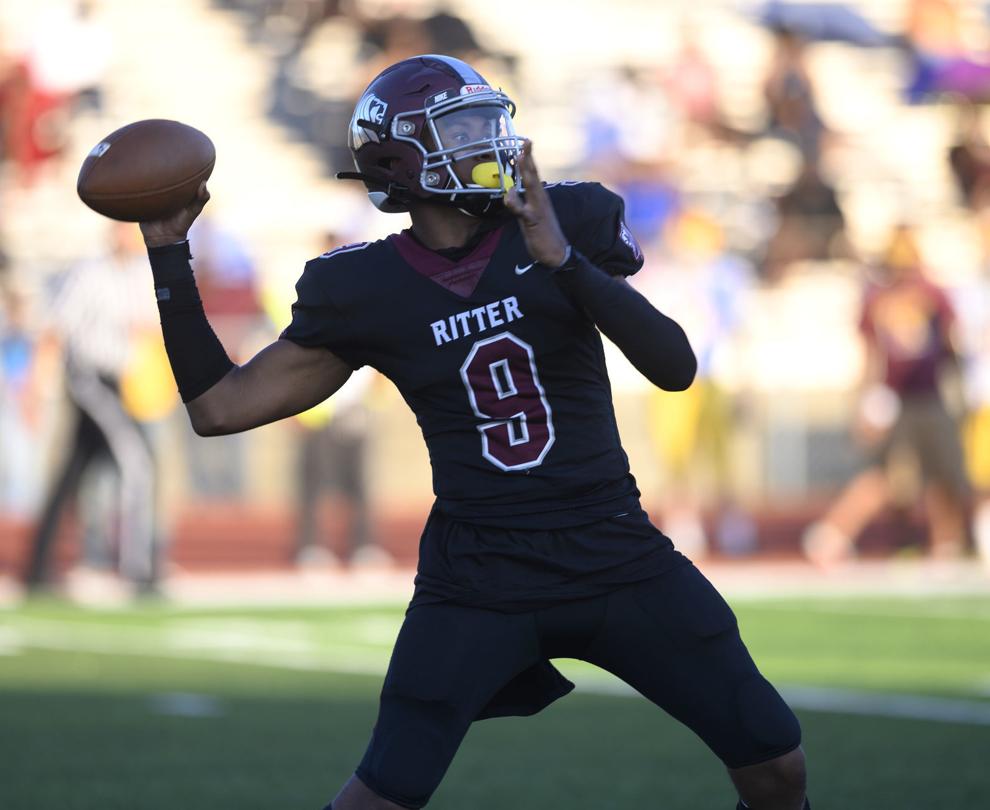 No. 19: Traevon Williams, Hazelwood West, OL
No. 17: Jay Maclin, Kirkwood, WR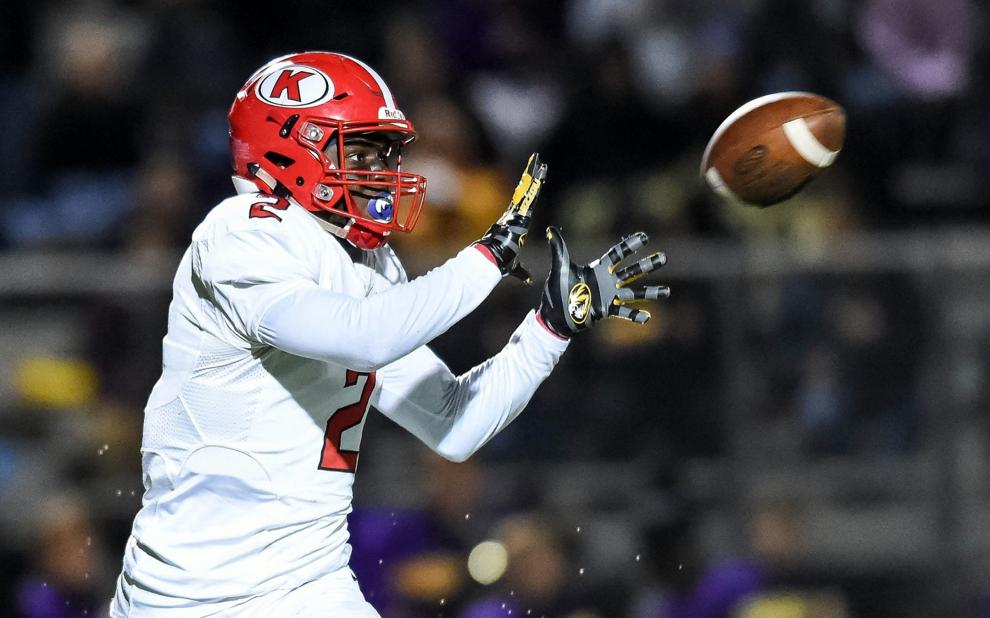 No. 18: Brady Feeney, CBC, OL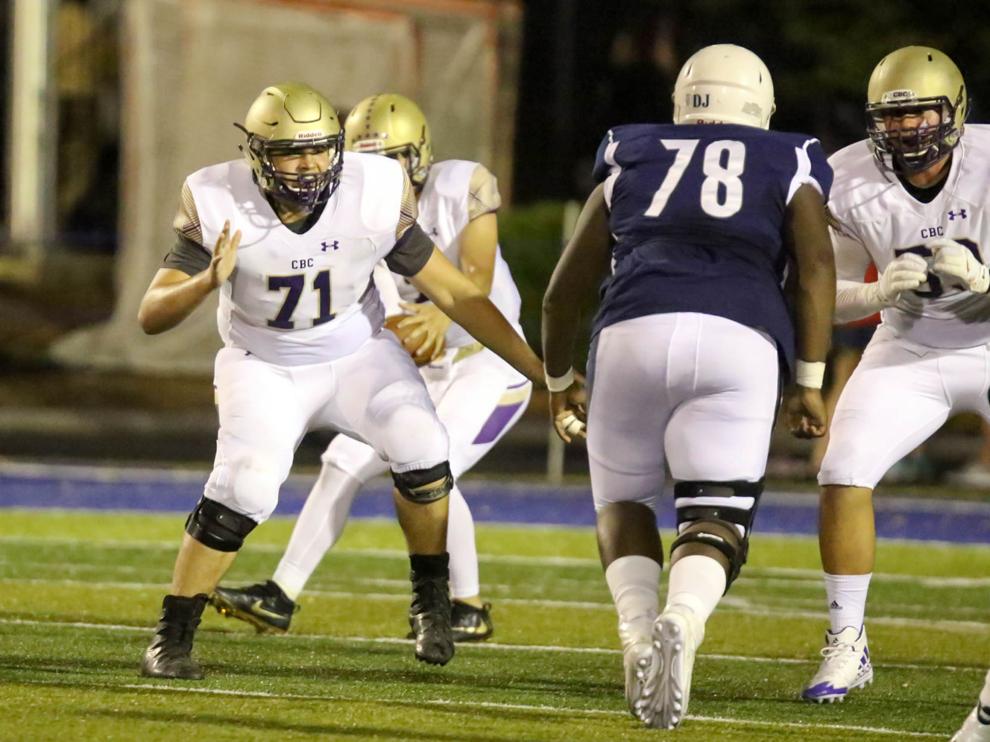 No. 21: Mitchell Walters, Mehlville, OL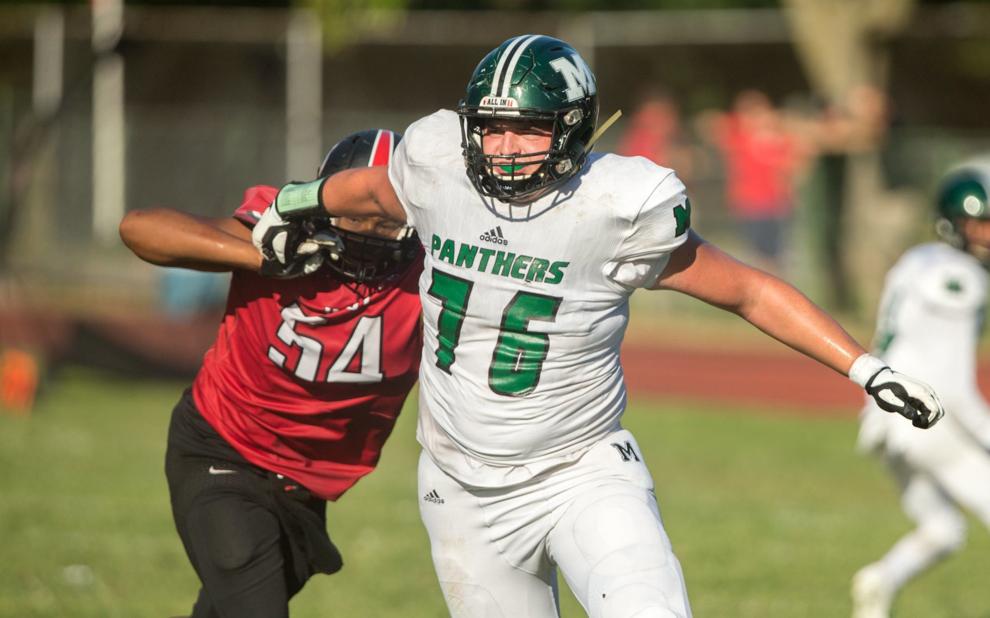 No. 20: Drake Heismeyer, Francis Howell, OL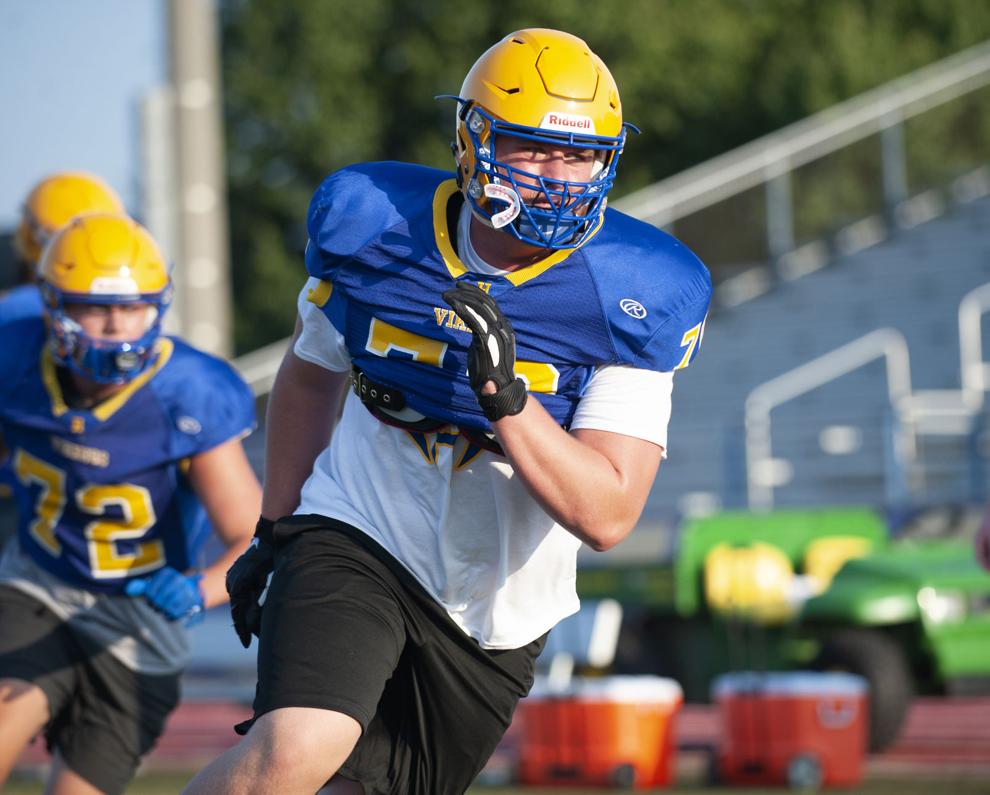 No. 22: Josh Baker, Eureka, OL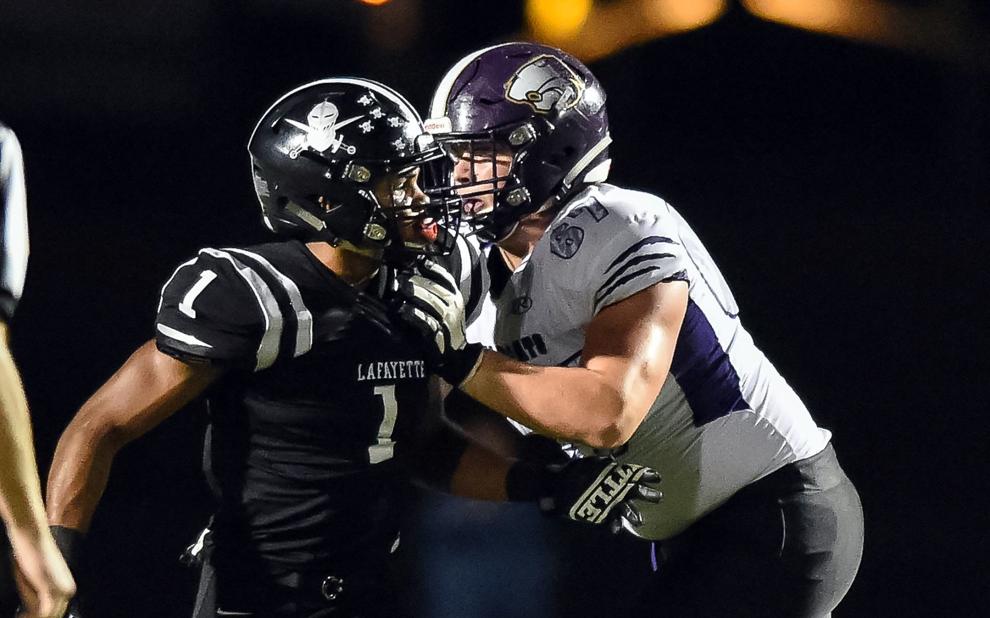 No. 24: Armon Wallace, De Smet, DT
No. 29: Demetrius Washington, Riverview Gardens, WR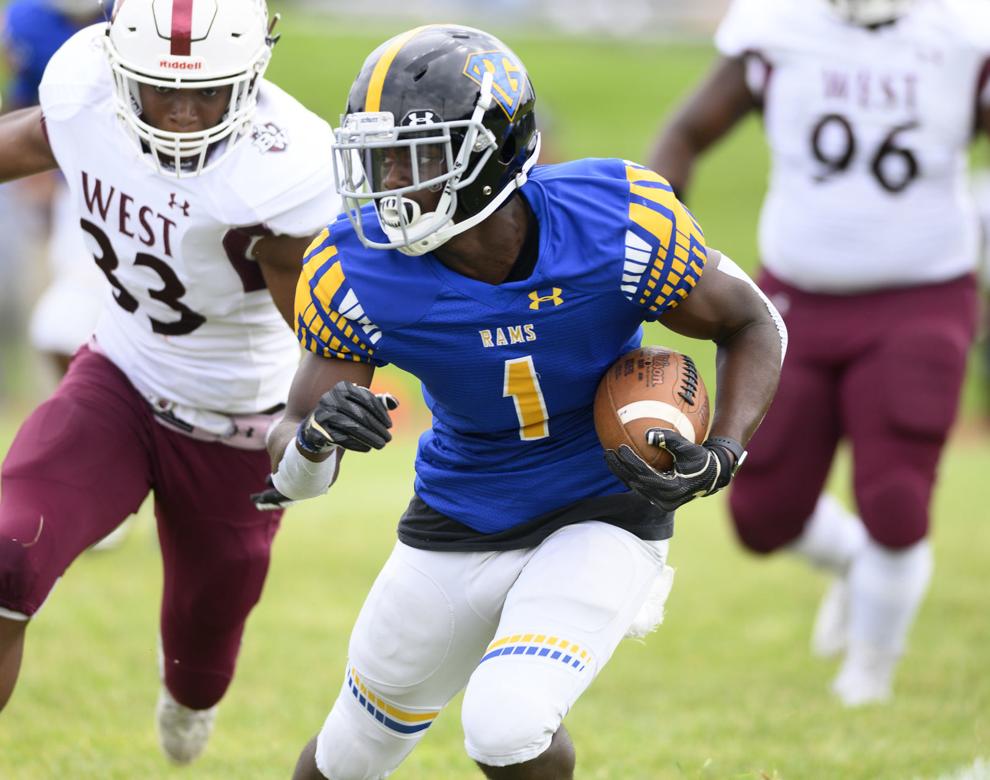 No. 25: Cam Griffin, Lutheran North, DB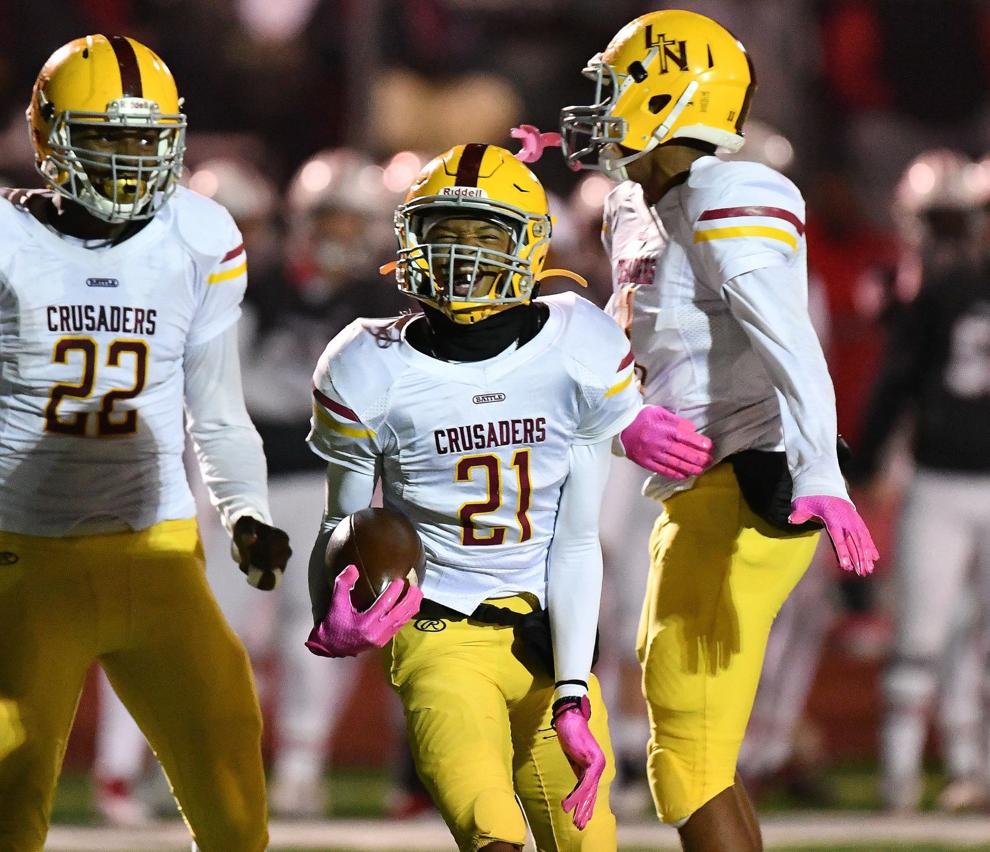 No. 16: Brady Cook, Chaminade, QB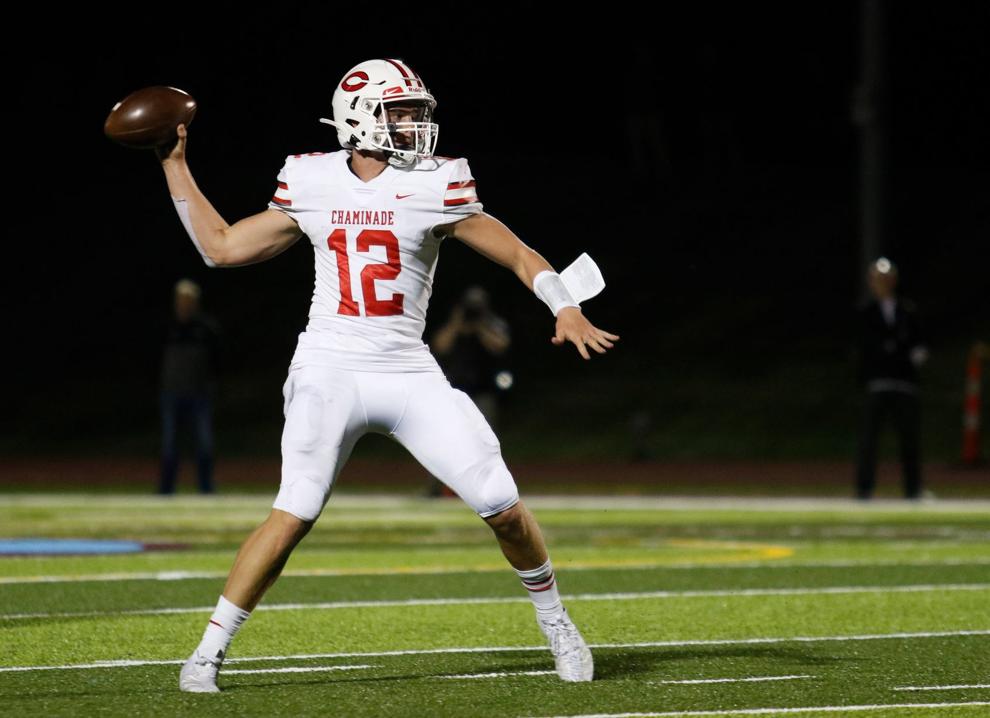 No. 26: TJ Rush, Trinity, S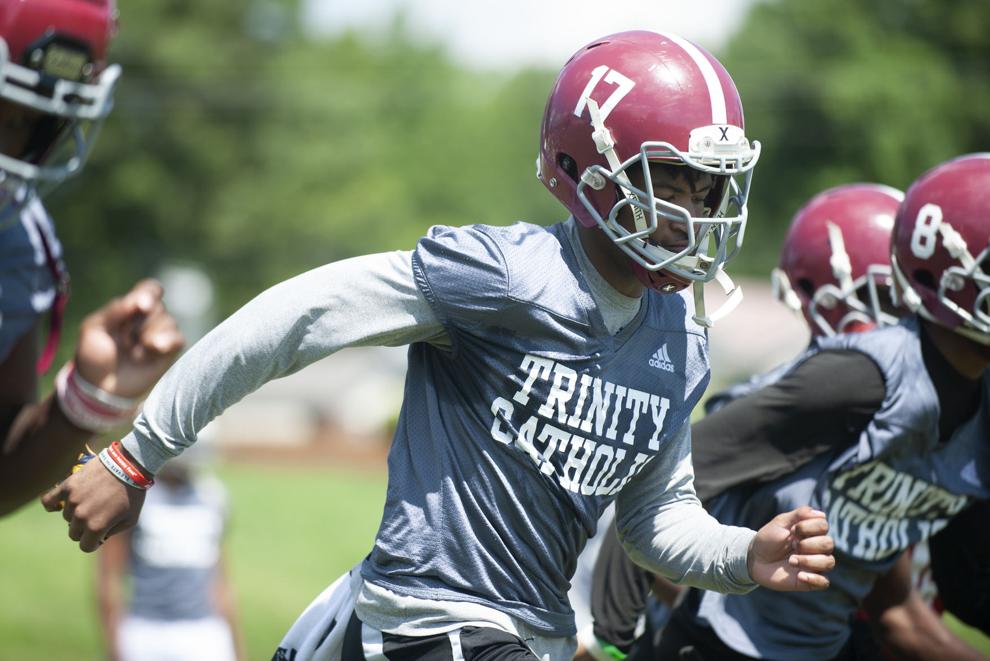 No. 28: Martez Poynter, Trinity, DL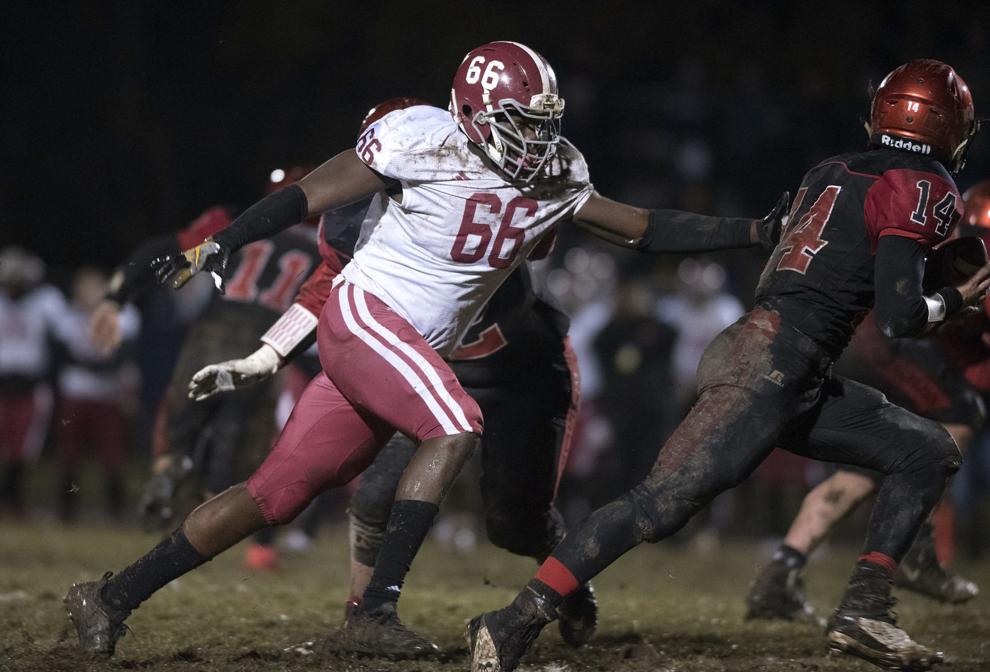 No. 27: Latrez Shelton, Cardinal Ritter, CB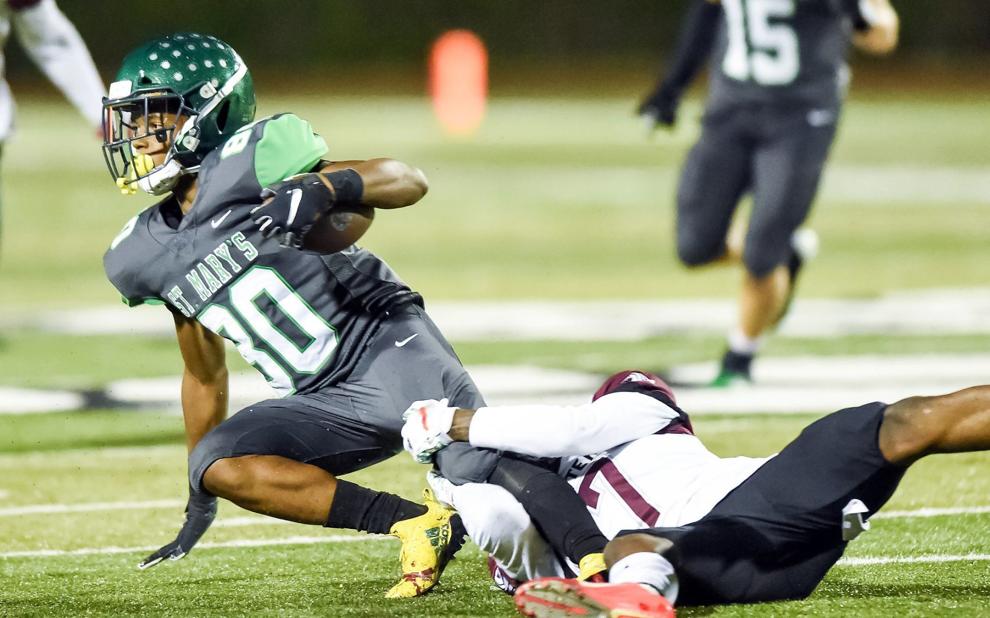 No. 30: Jake Seidel, Seckman, OL