The phone calls. The text messages. The interviews. All of it.
The Trinity football team's star receiver announced he would pick between Ohio State and Missouri the second week of August and get off the recruiting merry-go-round. Days before Washington would name his destination, Ohio State suspended head coach Urban Meyer as it investigated his knowledge of an alleged domestic violence incident involving now former assistant coach and recruiting coordinator Zach Smith.
Plan your calendar for the 2018 high school football season, all in one place. For any corrections or additions, please email stats@stltoday.com. 
Washington, 18, took to Twitter to tell the world he would delay his commitment and restart his recruiting.
"I'm just waiting," Washington said.
Ohio State's mess could be a blessing for another college football national power.
After he reopened his options, the 6-foot-2, 195-pound Washington immediately was inundated with messages.
"Texas has been hitting me up. Florida, Mizzou, I heard from LSU, Georgia, Louisville," he said. "Pretty much everybody since I made that tweet. They've got my eyes open."
Washington's list of offers stretches far and wide. Before he reached his final two, he had trimmed his list to six, including Mizzou, Ohio State, Florida State, Oregon and Texas. Among those he initially cut were Florida State, Georgia, Alabama, Auburn, Florida, Iowa, Iowa State, Kentucky, Louisville, Michigan, Michigan State, Minnesota, Nebraska, North Carolina, Notre Dame, Oklahoma, Ole Miss, Penn State, South Carolina, TCU, Tennessee, Southern California and Wisconsin.
With his recruiting reopened, Washington is scheduling official visits with teams he previously had passed on. The only official prior visit he made was to Ohio State. Per NCAA regulations, each recruit can take up to five official visits. Washington will be at Texas when it hosts Southern California on Sept. 15. He's also planning on official visits to Mizzou and Florida.
Washington's plan is to sign in the early period Dec. 19-21 with the hopes of graduating Trinity early and enrolling for the second semester at the college of his choice.
Making that choice has proven more difficult than he ever imagined.
"The process is more stressful than hard," Washington said. "Some days I'd wake up and I'd be all in on this school. Other days you wake up and you're not. There's a lot of what-ifs to me. You have to trust your mindset. You have to trust your heart."
Of all his attributes, Washington's heart truly stands out. Throughout his high school career, his biggest performances have come in the biggest games. As a sophomore, he caught six passes for 153 yards and a touchdown in the Class 2 championship game against Lamar. His 67-yard touchdown reception gave the Titans their only lead of the game.
In two wins last season over a strong Cardinal Ritter team, including a Class 2 District 2 semifinal, he caught a combined nine passes for 133 yards and scored four touchdowns. The next week in the district championship game with Lutheran North, he caught four passes for 101 yards and three touchdowns. He hauled in a 44-yard strike from quarterback Isaiah Williams with 38 seconds to play that cut Lutheran North's lead to 48-46. Trinity didn't convert the tying 2-point conversion attempt.
Washington finished his junior season with 29 receptions for 637 yards and 12 touchdowns. He averaged 22 yards per catch and scored in all eight of Trinity's games.
Like the other returning Titans, Washington was devastated by the loss and went back to work shortly after the season to prevent it from happening again.
"This year our mindset is different," Washington said. "I don't know if it's because we're seniors, but it's state or bust. Ever since the Lutheran North game, we've been at it."
Trinity went through a coaching change in the offseason as Cory Patterson resigned to take an assistant position at the University of Illinois. Terrence Curry was promoted from within the staff, but that change took time to happen. Washington said the players organized their own workouts and held each other accountable while the coaching staff changed over.
"It's been team bonding," he said. "We're in the weight room, going to work out in the sand. Get some work on turf fields. It's been a lot of hard work this offseason and the results are going to show."
2018-19 Post-Dispatch Preseason Super 30 countdown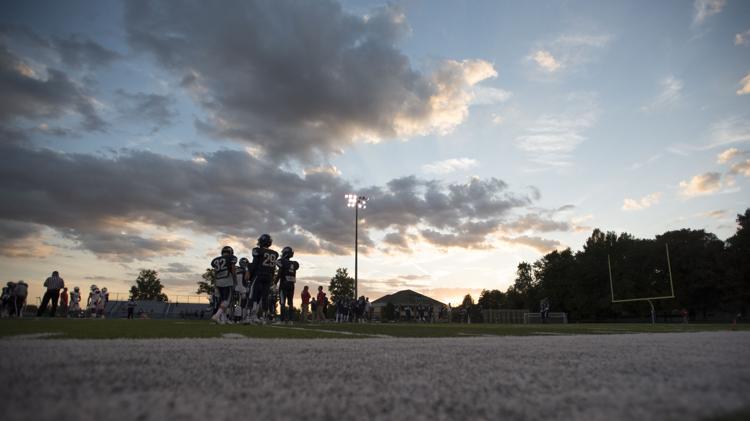 No. 1: Isaiah Williams, Trinity, QB/ATH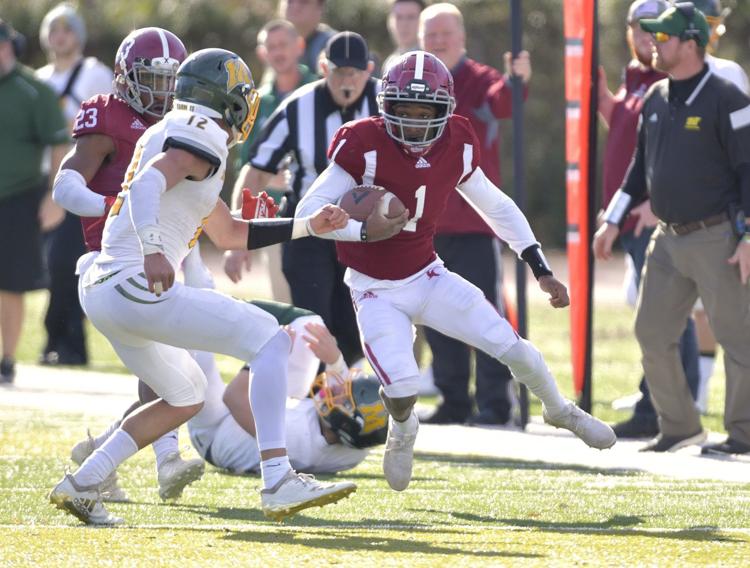 No. 2: Marcus Washington, Trinity, WR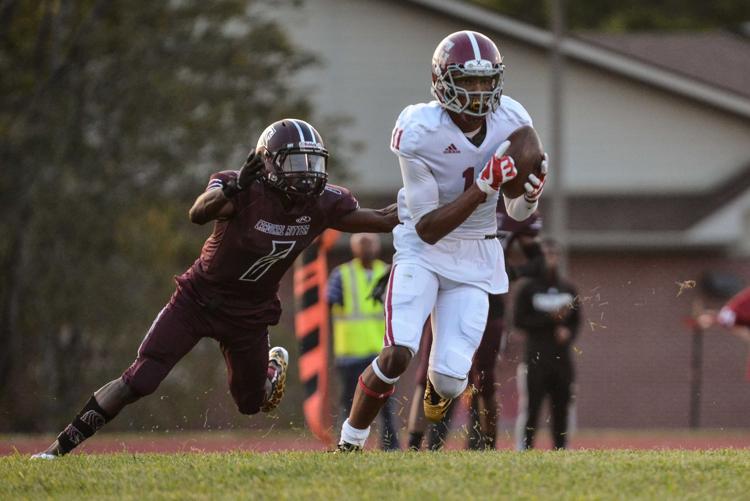 No. 3: Jameson Williams, Cardinal Ritter, WR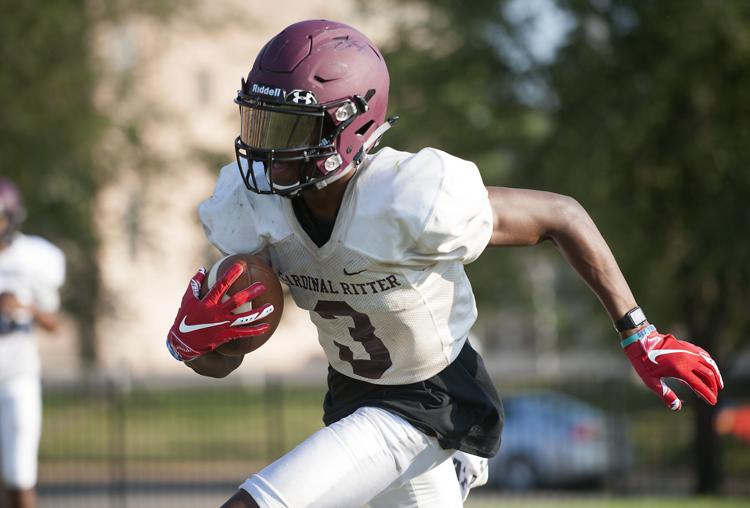 No. 4: Shammond Cooper, Trinity, LB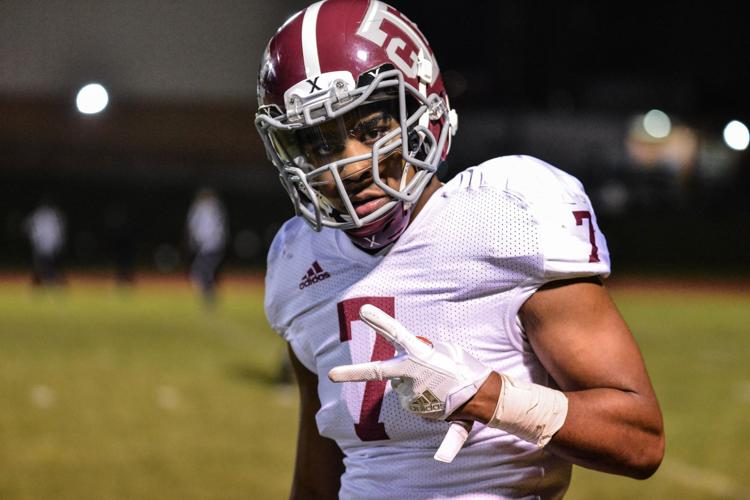 No. 5. Jalani Williams, Parkway North, DB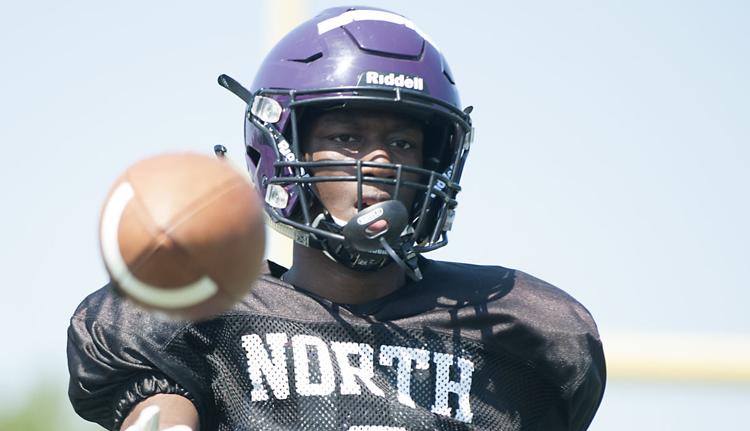 No. 6. Jack Buford, Lutheran North, OL
No. 7: Kyren Williams, Vianney, ATH
No. 8: Ira Henry, Trinity, OL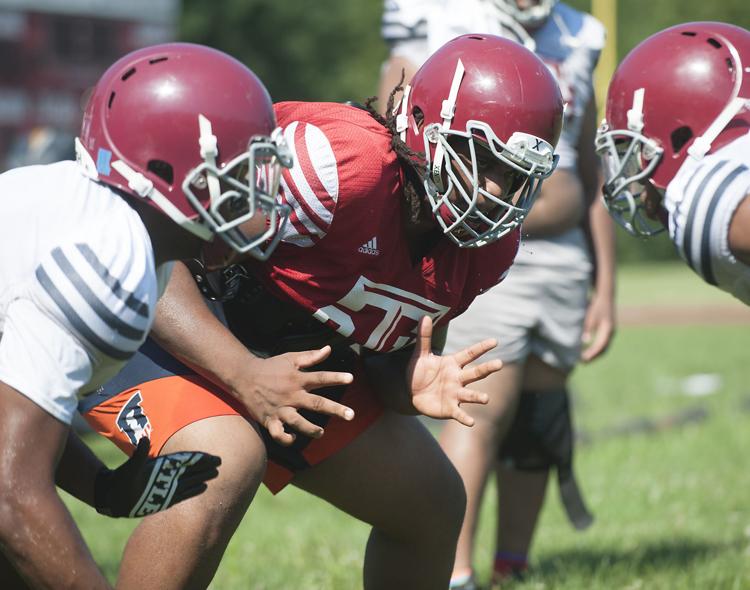 No. 9: Maurice Massey, Kirkwood, WR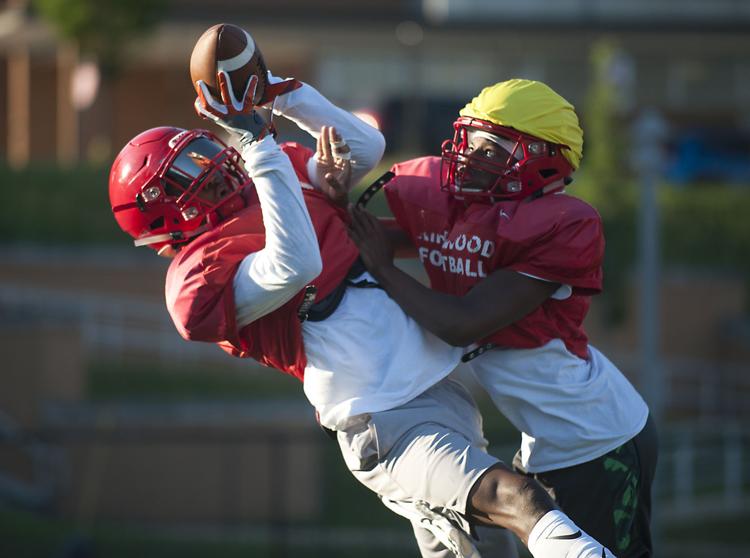 No. 10: Cam Coleman, Cardinal Ritter, WR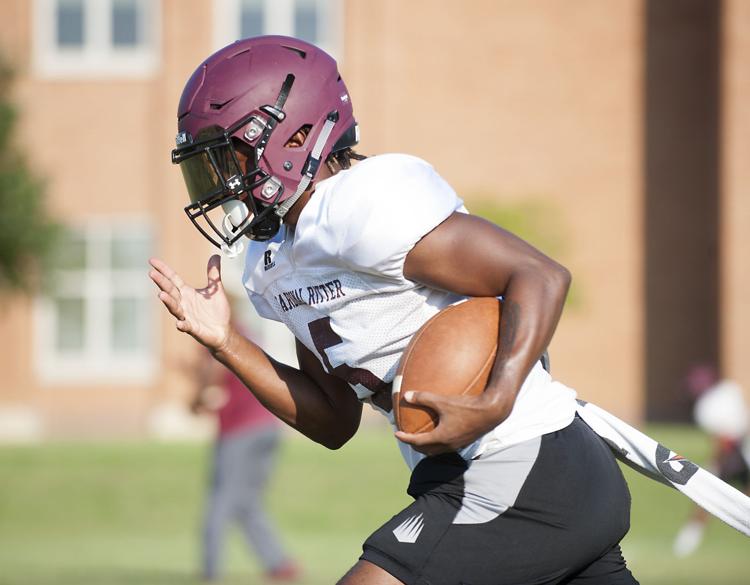 No. 11: MJ Anderson, CBC, DE
No. 12: Moses Okpala, Ladue, DE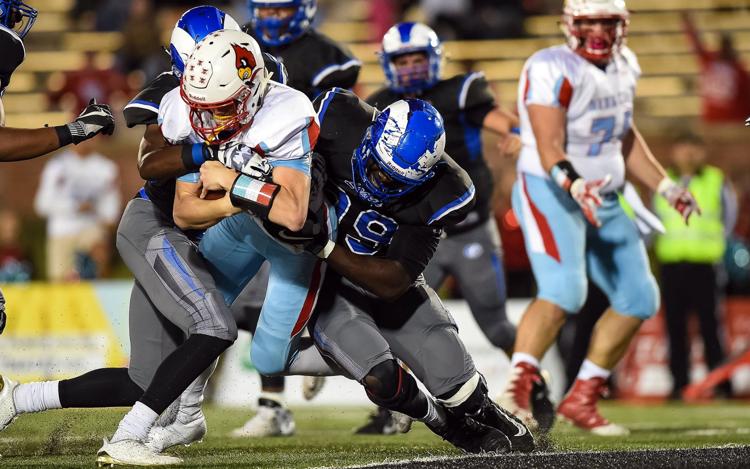 No. 13: Kendall Abdur-Rahman, Edwardsville, QB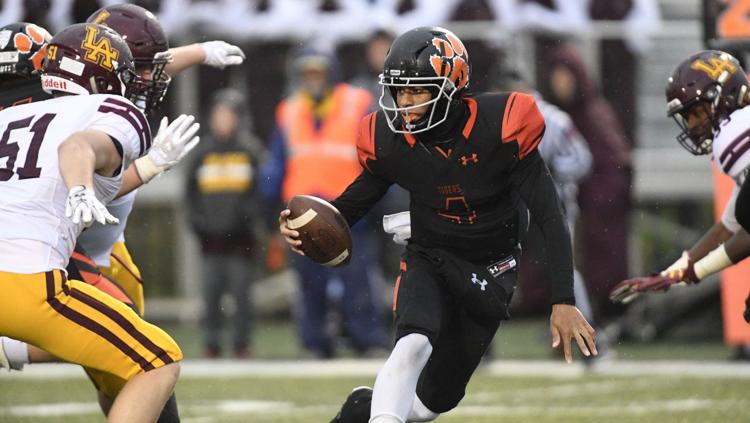 No. 14: D'Vion Harris, Lutheran North, DE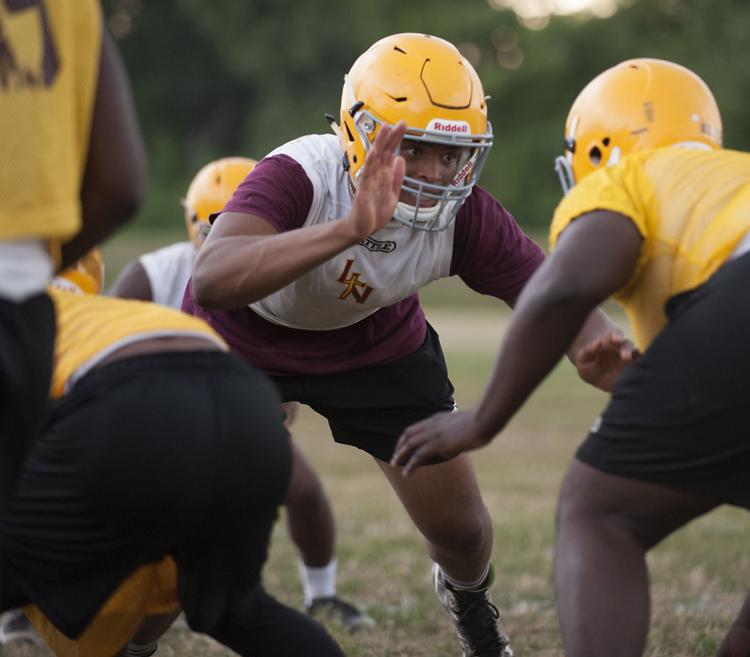 No. 15: CJ Boone, Parkway North, WR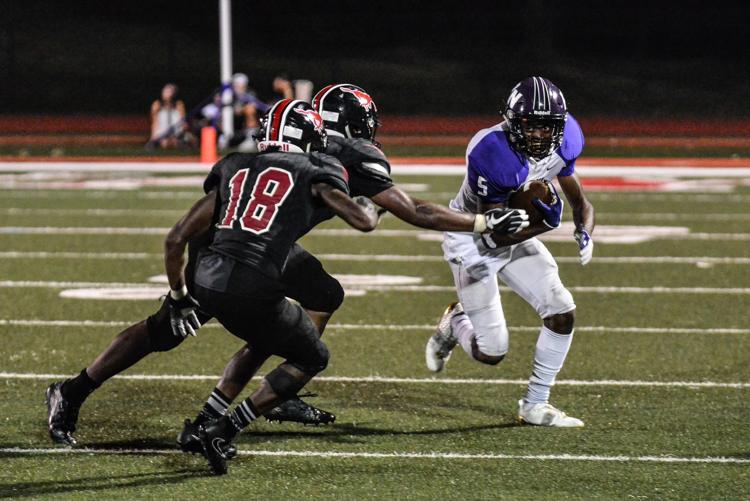 No. 16: Bryce Childress, Trinity, WR
No. 17. Derrick Miller, John Burroughs, DB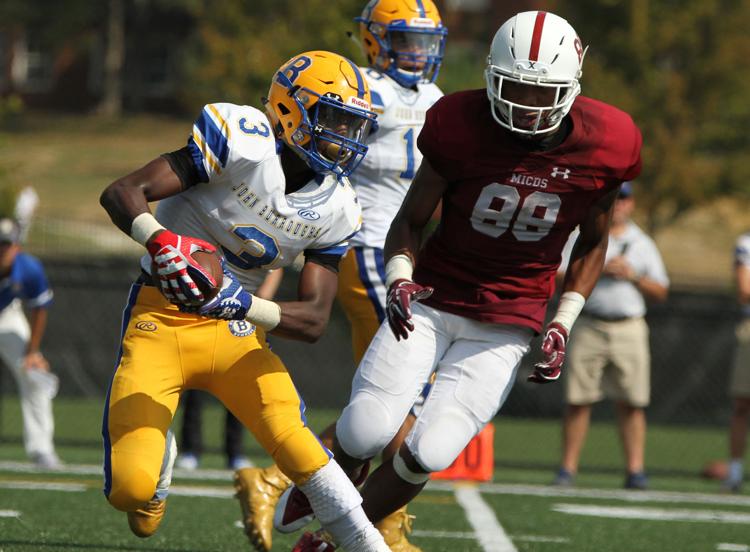 No. 18. Brett Gabbert, CBC, QB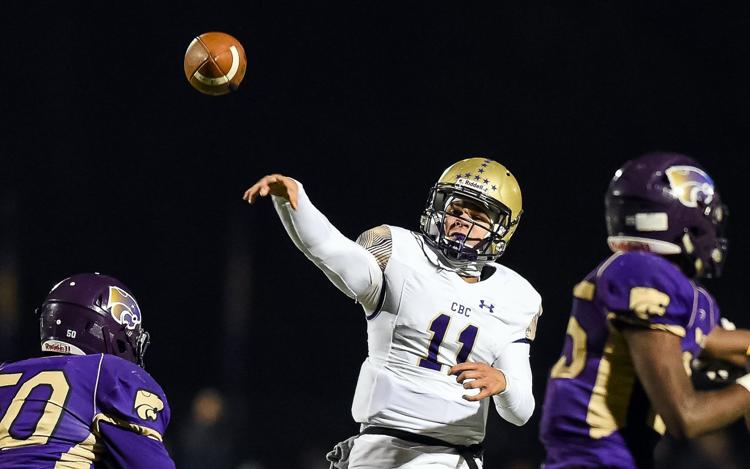 No. 19: Keith Randolph, Belleville West, DE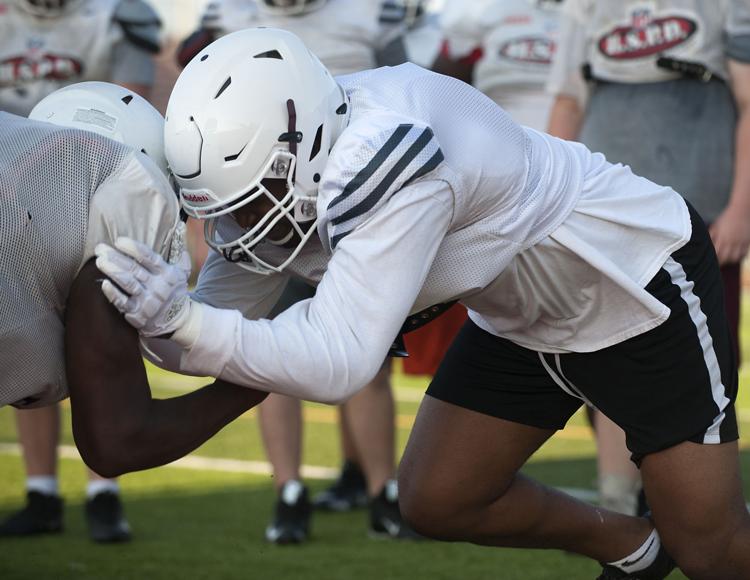 No. 20: Arvell Ferguson, Kirkwood, DE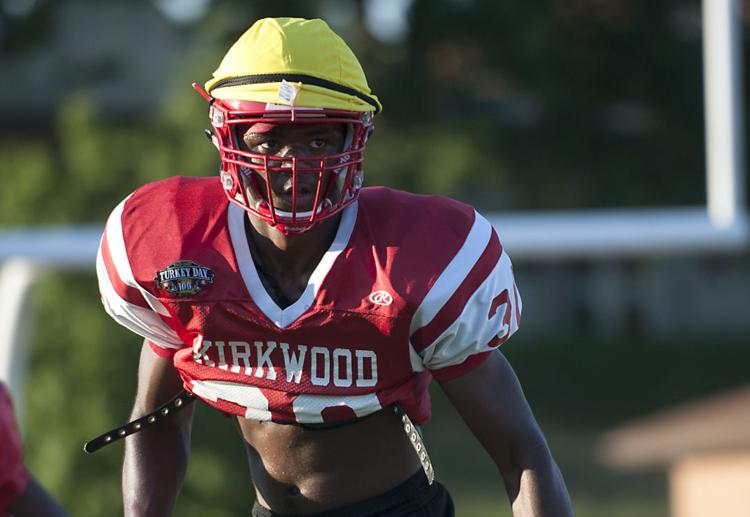 No. 21: Dale Chesson, Ladue, WR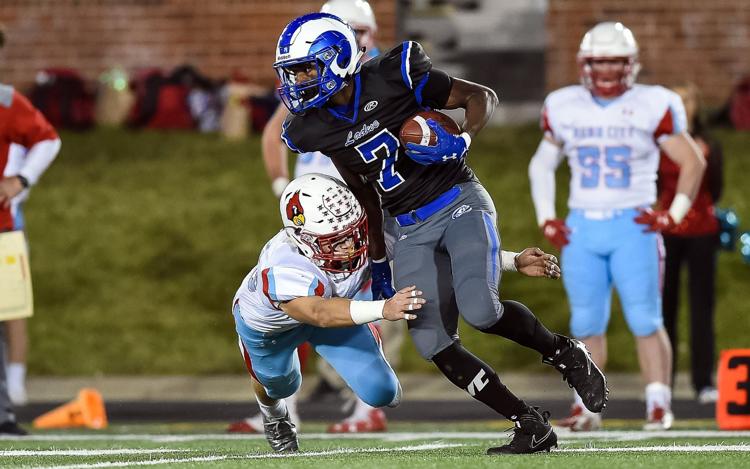 No. 22: Isaiah Azuibike, Lutheran North, RB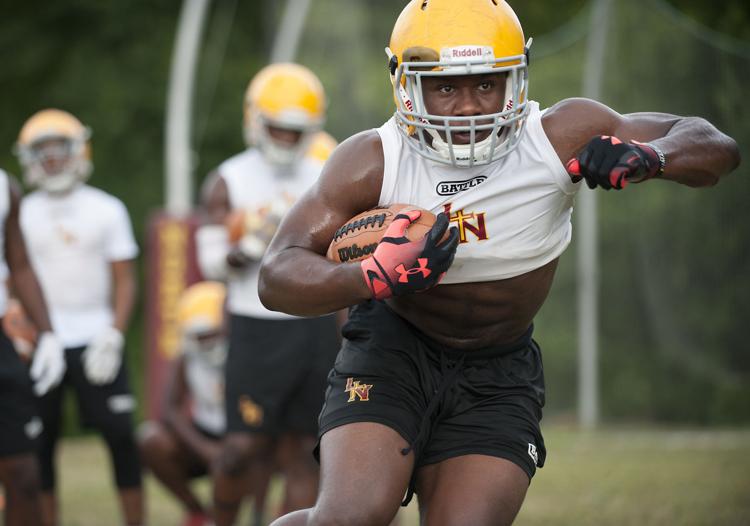 No. 23: Alphonso Andrews Jr., Trinity, RB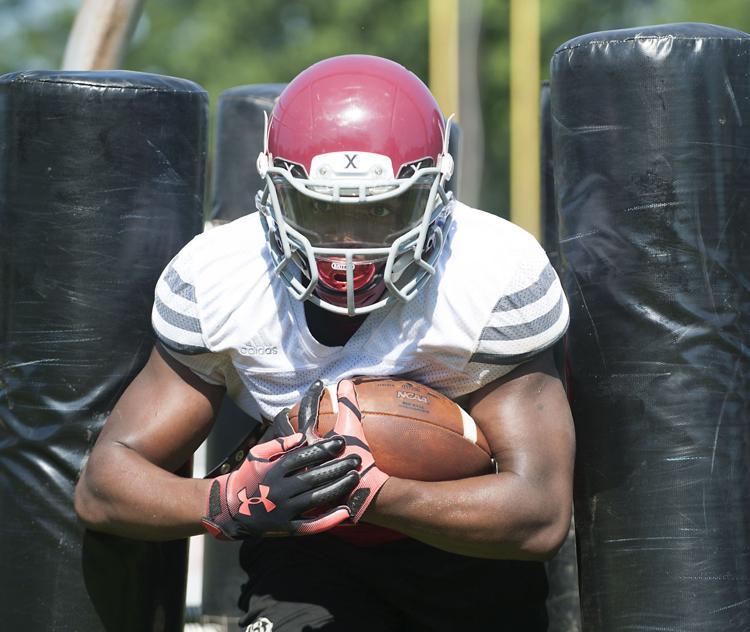 No. 24: Nate Martens, De Smet, QB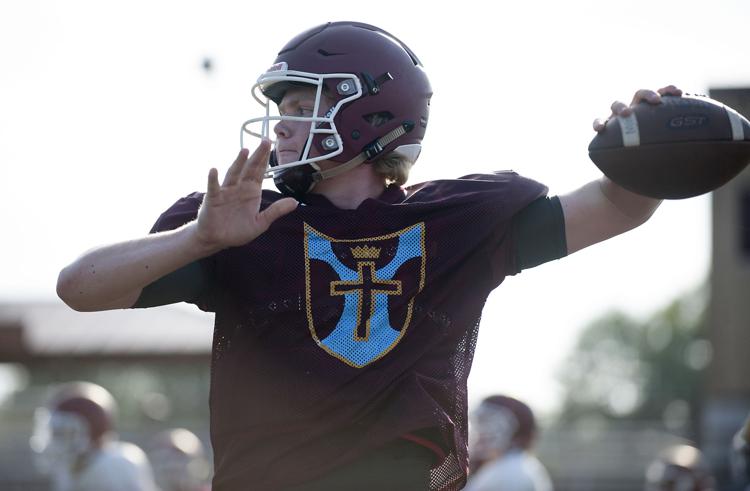 No. 25: Josh Plohr, CBC, OL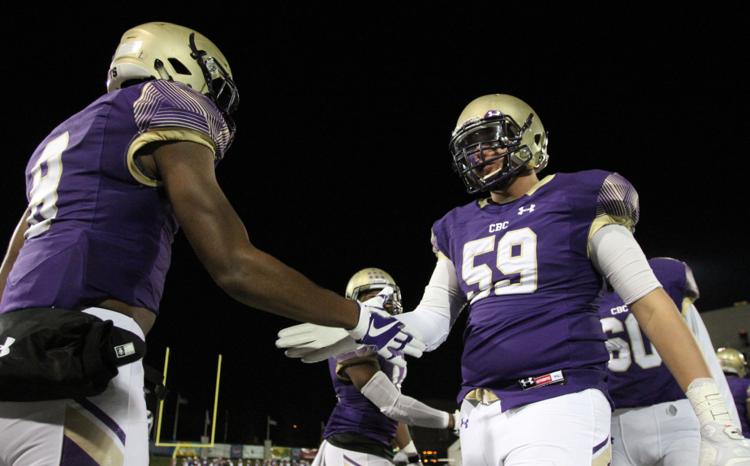 No. 26: Marquise Simmons, De Smet, OL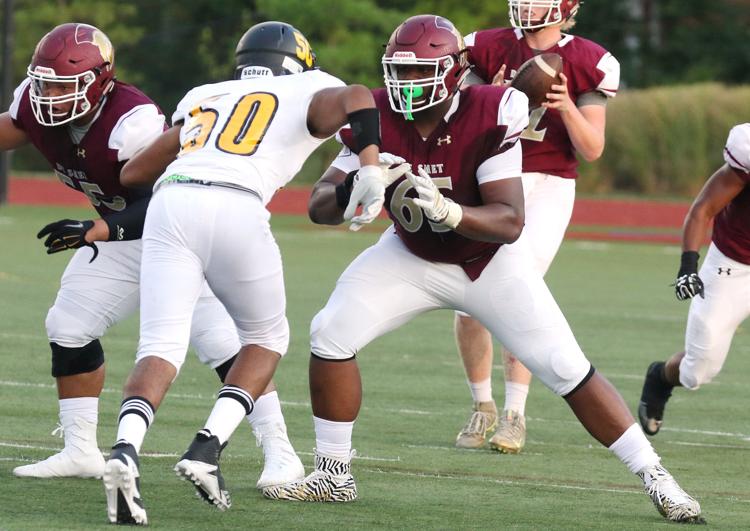 No. 27: Bryan Bradford, CBC, RB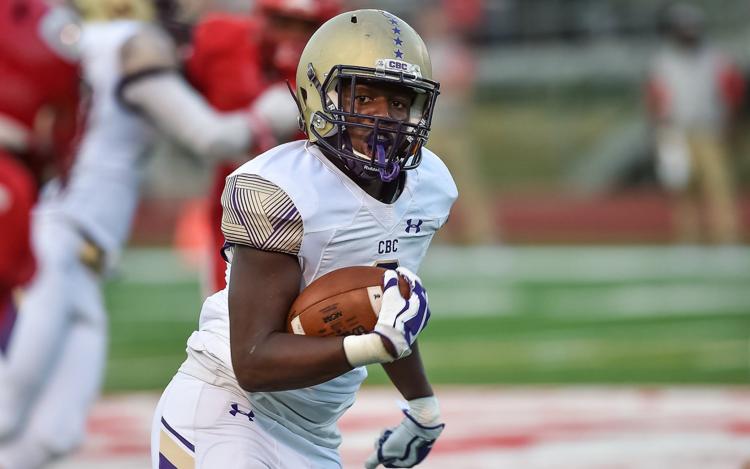 No. 28: Keith Jones, Cardinal Ritter, CB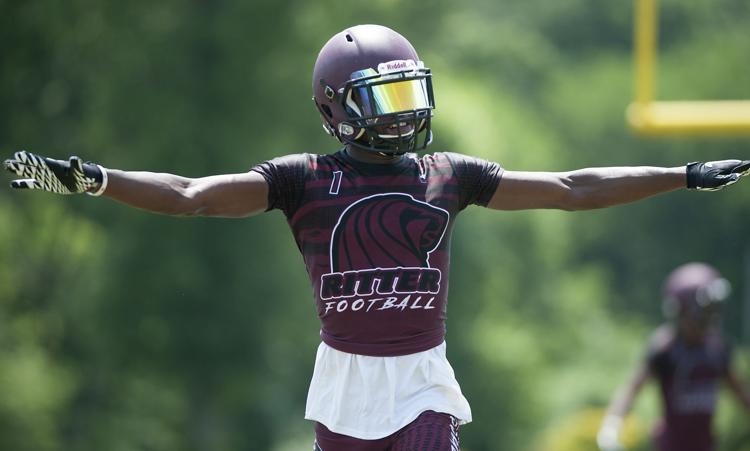 No. 29: Sam LaPorta, Highland, WR
No. 30: Brady Weeks, Fort Zumwalt West, OL